Everyone knows Bill and Ted as being the ultimate time-traveling teen rockers of the '80s. 3 decades on from the release of the first movie, Keanu Reeves and Alex Winter are about to step back into the shoes of the now grown-up slackers for a long-awaited third installment of the popular franchise.
Keep scrolling to find out everything we know so far about Bill and Ted 3. Just wait until you see the first-look photos...
Bill & Ted's Excellent Adventure hit screens in 1989.
via: imdb
The smash-hit movie told the story of 2 wannabe musician slackers traveling through time to save the future.
The movie propelled Keanu Reeves into Hollywood stardom.
You'll probably know him as Neo from The Matrix - a franchise that made him into a household name, but it was Bill and Ted that truly set off his career.
The movie didn't just make Keanu a movie star...
Co-star Alex Winter also earnt a successful directing career off the back of the popular movie.
In fact, Bill and Ted was so all-round successful that it was followed by a sequel...
via: imdb
Much to the delight of fans,
Bill & Ted's Bogus Journey
hit screens in 1991.
The follow-up movie chronicled the pair as they came up against a tyrant from the future...
via: imdb
The being creates evil android replicas of Bill and Ted and sends them back to eliminate the originals.
But that was twenty-eight years ago...
The last time we saw them, they had won their first Battle of the Bands and become worldwide rock stars.
Many of us have been left wondering what the duo would be up to now...
via: imdb
Well, it looks like we're set to find out
very
soon...
The prospect of a third movie has been teased for some time.
But, like in many cases, fans were unsure whether it would actually happen.
But there's some good news...
via: imdb
Bill and Ted 3
officially got the green light earlier this year, with both Keanu Reeves and Alex Winter will be reprising their roles as the infamous Bill and Ted. Here's everything we know so far.
First off, the new movie is titled Bill & Ted Face the Music.
via: imdb
According to
CheatSheet
, Reeves told a New York Comic-Con audience the full title of the movie while promoting his movie 
Replicas.
Original screenwriters, Ed Solomon and Chris Matheson, have penned the script.
via: imdb
The project has been a long time in development, and as new details surface, it looks to be shaping up
very
nicely.
But of course, one of the main questions is what will it be about?
via: imdb
Well, seeing as we are 3 decades on from the original, Bill and Ted are now grown men with families. So, they must pen their greatest song of all time to align the planets and all, as well as balancing family life and general adulting.
But things quickly go south...
Bill and Ted get a message from the future warning that their music – and only their music – can save the world. So they must face up to their destiny once and for all, with a bit of help from their daughters and a few music legends here and there.
Appearing on the Late Show with Stephen Colbert, Reeves discussed the plot in more detail...
The actor revealed that the events of the new movie will be set about twenty-five years after the last one.
"You've got your family now, but you're still trying to write the song because you have to save the world. But then the future comes to them and says you have to save the universe and you have to write the song in like 80 minutes," he explained.
Co-writer, Solomon, has made it clear that the upcoming revival isn't just to cash in on the franchise.
via: imdb
"We have a script that we really are proud of, that we worked very hard on, that we've done many iterations of – and we did it on spec, meaning we spent years working on it because we wanted to get it right, creatively.
"This is not, 'Hey let's all cash in on the Bill & Ted thing for money' – this is the opposite. This is, 'We love these characters, they've been with us for our whole lives' – Chris and me, and Alex and Keanu – and we wanted to visit them again as middle-aged men. We thought it would be really fun, and funny, and sweet," he explained.
This week, fans have finally been treated to some first-look images from the upcoming movie.
We can't explain how excited we are to see Reeves and Winter reunited again! Just wait until you see the pic of their kids...
Here's the first: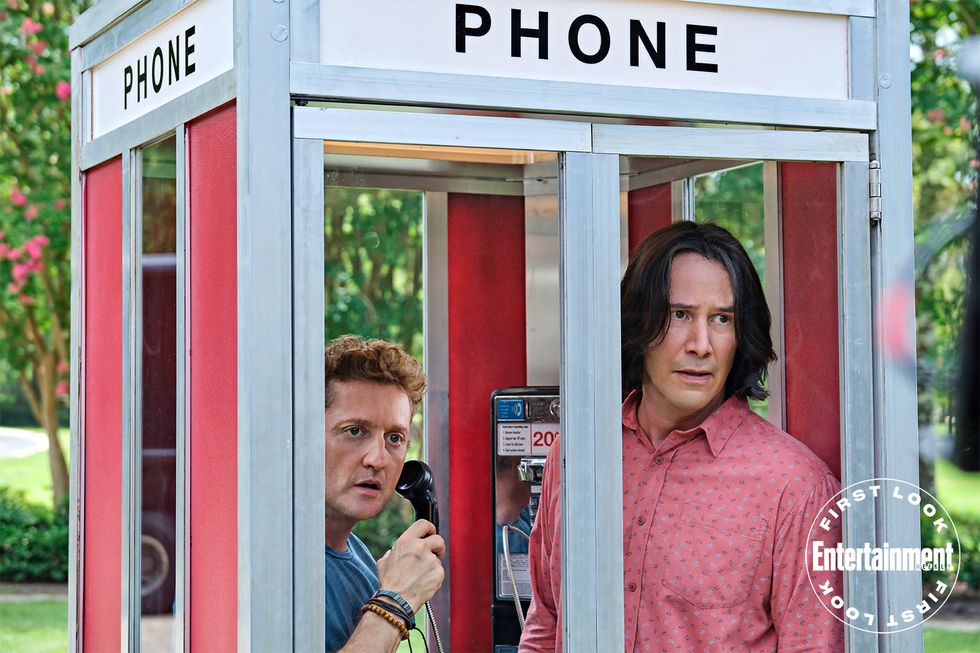 via: PATTI PERRET/ORION PICTURES
It's like
nothing
has changed...
Of course, they run into trouble.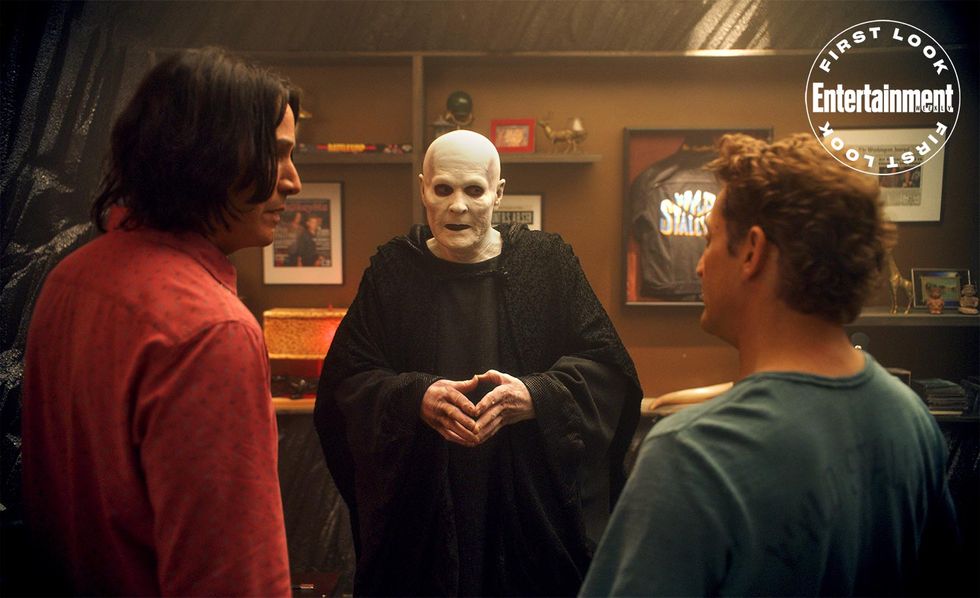 Here's a look at the pair's 2 children...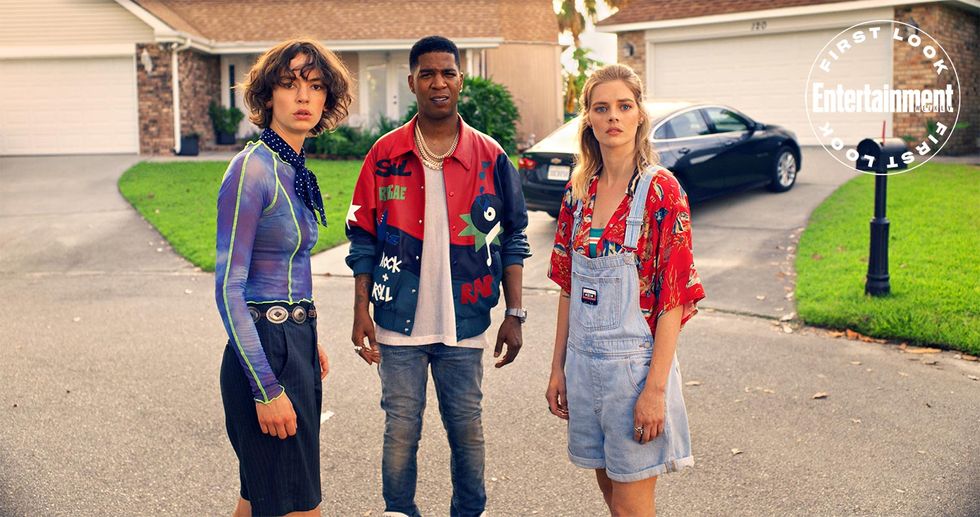 via: PATTI PERRET/ORION PICTURES
Samara Weaving (
Ready or Not
) plays Bill's daughter, Thea, while Brigette Lundy-Paine (
Atypical
) is Ted's kid, Billie.
Mark your calendars...
via: imdb
Bill & Ted Face the Music
is coming to theaters on August 21, 2020. Keanu Reeves has also been hitting the headlines for speaking out about his new relationship. Keep scrolling to learn more.