Marlon Wayans has suggested that it's time for a White Chicks sequel and we wholeheartedly agree.
The iconic film first graced our screens back in October 2004 and despite it getting an extremely poor rating on Rotten Tomatoes (a very disappointing 15 percent from critics and an average fifty-five percent from the public) it has become a staple, feel-good film in all of our lives. It also did pretty well in terms profit, racking in an impressive $113 million worldwide.
If for some strange reason you've never watched it, first of all, big yikes, and secondly, let me give you a brief synopsis from the website.

White Chicks stars Marlon and Shawn Wayans as 2 FBI agents who "accidentally foil a drug bust. As punishment, they are forced to escort a pair of socialites (Maitland Ward, Anne Dudek) to the Hamptons, where they're going to be used as bait for a kidnapper. But when the girls realize the FBI's plan, they refuse to go. Left without options, Marcus and Kevin decide to pose as the sisters, transforming themselves from African-American men into a pair of blonde, white women."
It's been seventeen years but it's still relevant, it's hilarious, and it's always a winner in my eyes and it seems as though most other people would agree. But despite this collective opinion, why have we not been treated to a sequel yet?

Well, Marlon Wayans also agrees with us as he recently explained to Variety, why he thinks a follow-up film is "necessary."
"I think White Chicks 2 is necessary. I think we've tightened up so much that we need to loosen our ties a bit and laugh a little bit."
He continued: "I don't think Hollywood understands what a juggernaut White Chicks 2 would be. And the world just keeps giving us more. White Chicks 2 is writing itself."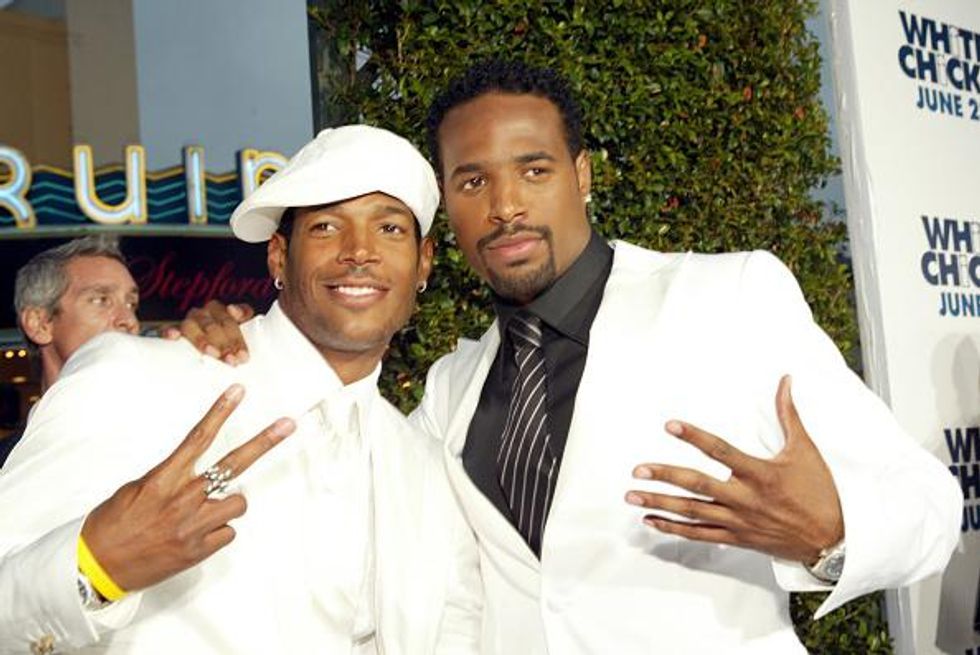 While that idea sits in the pipeline, Wayans is currently focussing on his latest project Respect, alongside actress and singer, Jennifer Hudson. The movie follows "the rise of Aretha Franklin's career from a child singing in her father's church's choir to her international superstardom, RESPECT is the remarkable true story of the music icon's journey to find her voice."

Wayans plays Ted White, the abusive first husband of the legendary singer, explaining how he unsuccessfully tried to find his inner White after meeting the director, Liesl Tommy, in person.
"I said, 'No, I'm not going to Skype. I'm getting on a plane tomorrow. I'm going to fly to Atlanta and I want to meet face-to-face and talk about the character… And I did that. And then as soon as I walked into the production office and I saw all the research that Liesl had done from the costumes to the hair to the makeup to the set designs, I was walking through Liesl Tommy's head. I was like, 'Alright, I'm in!'"

Respect hits the big screen in the US and Canada on August 13th.