A white Dallas police officer, Amber Guyger, thirty-one, has been found guilty of murder today after she fatally shot her black neighbor, Botham Jean, twenty-six, last year, claiming she thought he was an intruder after she "mistakingly" entered his apartment.
Today, Amber Guyger has been found guilty of murder.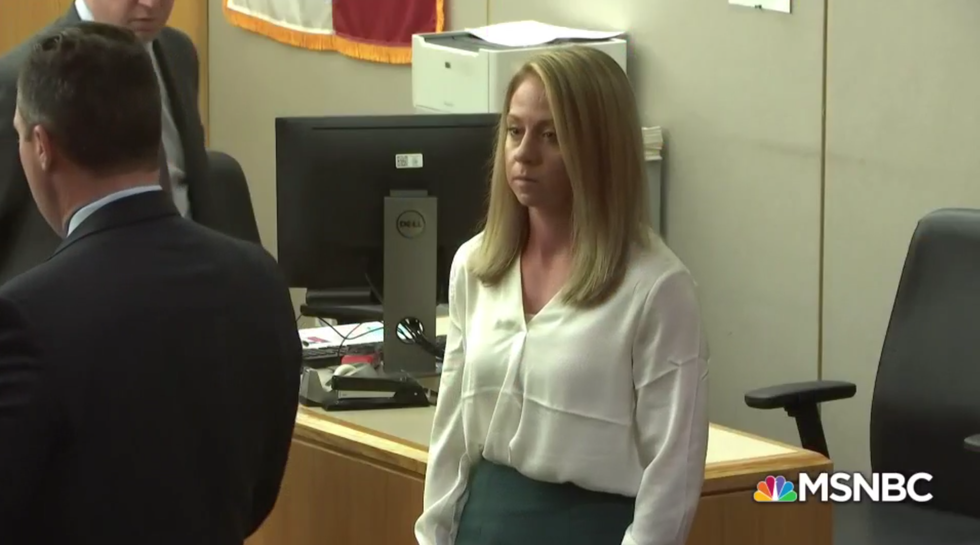 via: NBC
Last year, the former Dallas police officer, fatally shot her black neighbor - twenty-six-year-old accountant, Botham Jean, on Sept. 6, 2018, just before 10 p.m.
She claimed she thought he was an "intruder" despite shooting him in his own apartment...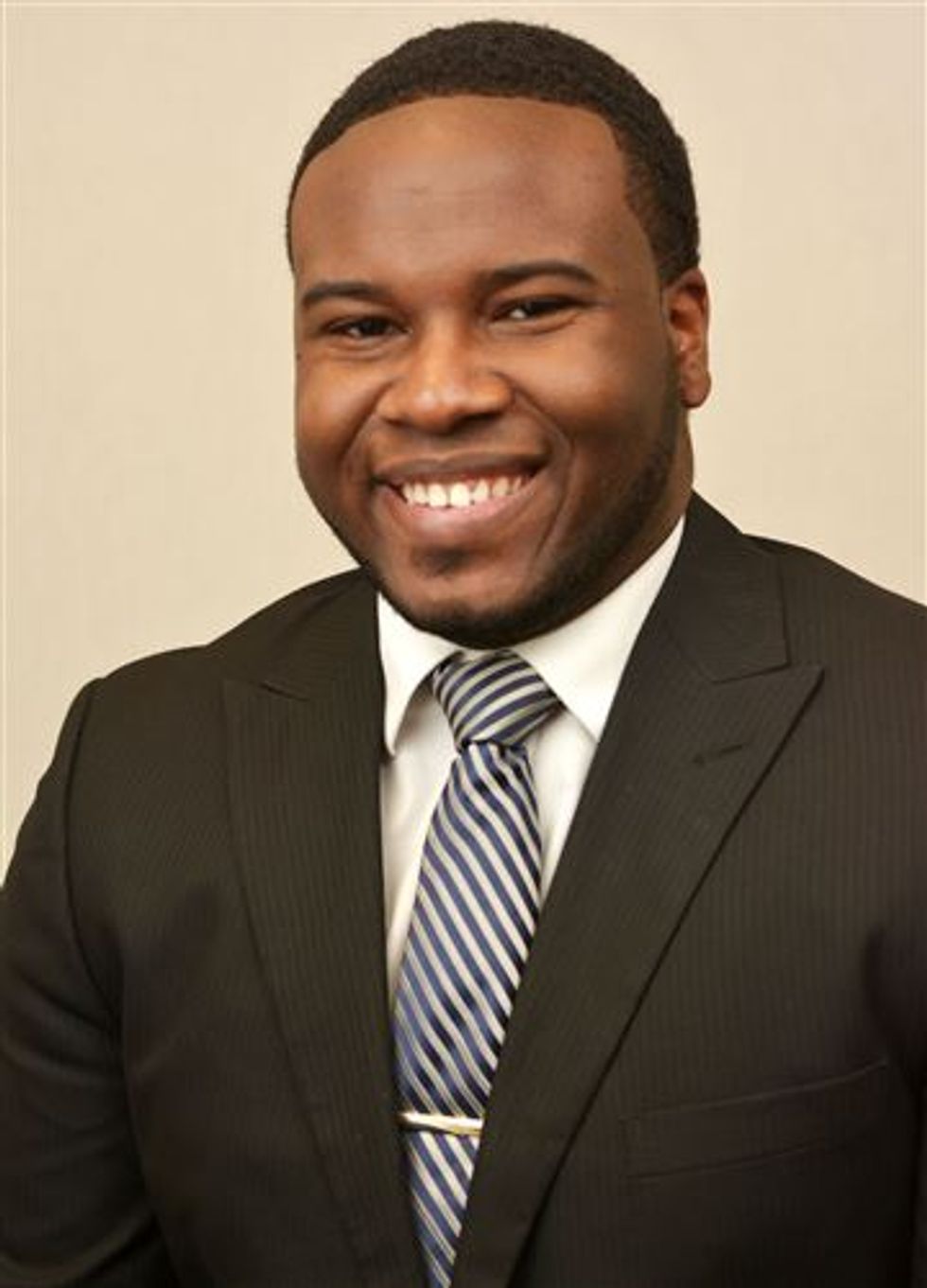 via: Harding University
According to Guyger, she "mistakingly" entered Jean's apartment, which was located directly above hers, and, upon thinking he was an "intruder" shot him twice in the chest. The two did not know one another. During the trial, the defense brought on other tenants from the same apartment complex who testified that they also had parked on a different floor and gone to the wrong unit by mistake.
Jean's funeral took place on September 13, 2018.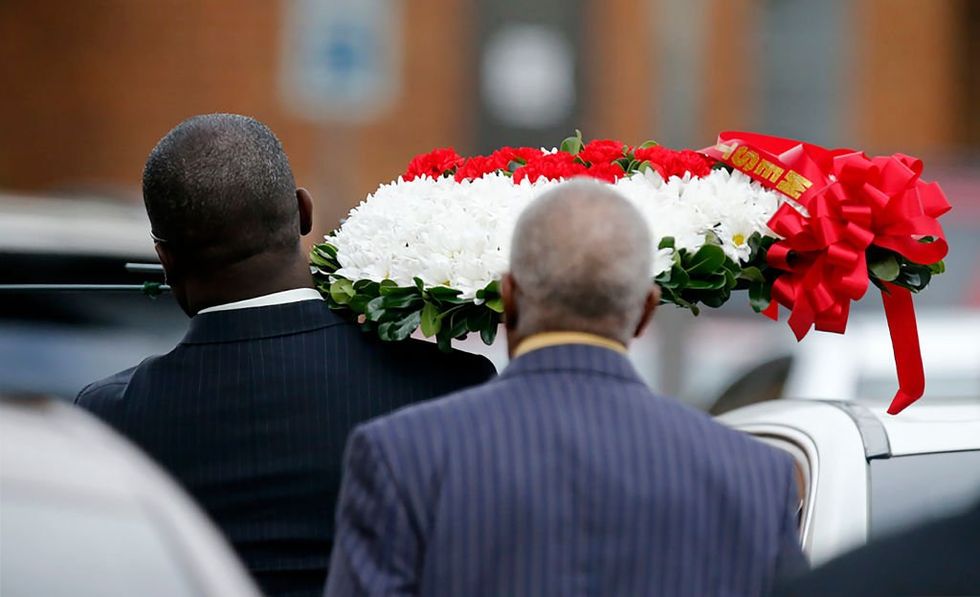 via: Getty
His friends and family attended the Greenville Avenue Church of Christ to lay him to rest.
Following the shooting, Guyger was rightfully fired from the police force.
Toxicology results presented at trial showed she was not intoxicated during the shooting, with the prosecution arguing that Guyger was at fault for missing "several clues" that she was on the wrong floor and subsequently went to the wrong apartment, including a red doormat that Jean's apartment had and hers did not.
The fatal shooting led to one of the most publicized murder trials in Dallas for decades.
And it also shed light on issues of police use of force and racial bias, including the fact that is was one in a string of shootings of unarmed black men by white police officers. According to
NBC news
: "Prosecutors said Jean was watching television and eating ice cream in his living room when Guyger burst inside, likely scaring him. The trajectory of the bullet showed that he was either getting up from his couch or cowering when Guyger fired her service weapon, they added."
Minimal life-saving aid was given to Jean after he was shot.
The former police officer admitted to giving the twenty-six-year-old "minimal life-saving aid, as she "only had one hand free" while she called emergency services, adding that her state of mind was "frantic."
The Jean family whether Guyger would have opened fire if he hadn't have been black.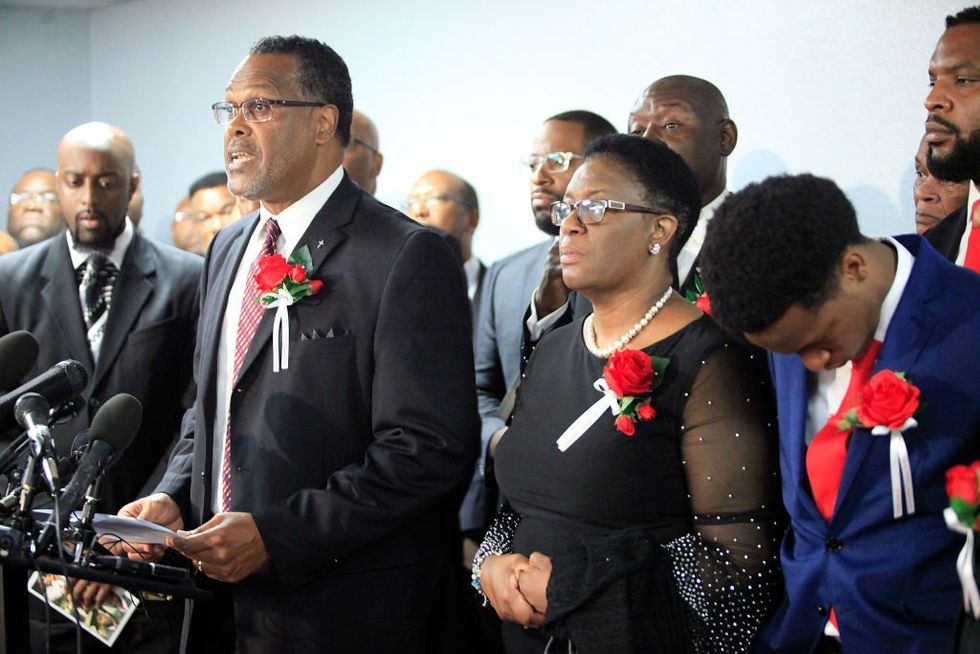 via: Getty
As per NBC: "Testifying in her own defense last week, Guyger told jurors that she was scared for her life when she entered an apartment that she thought was hers,  and the man inside began coming toward her and yelling, "Hey! Hey! Hey!"
She claimed the shooting had nothing to do with race.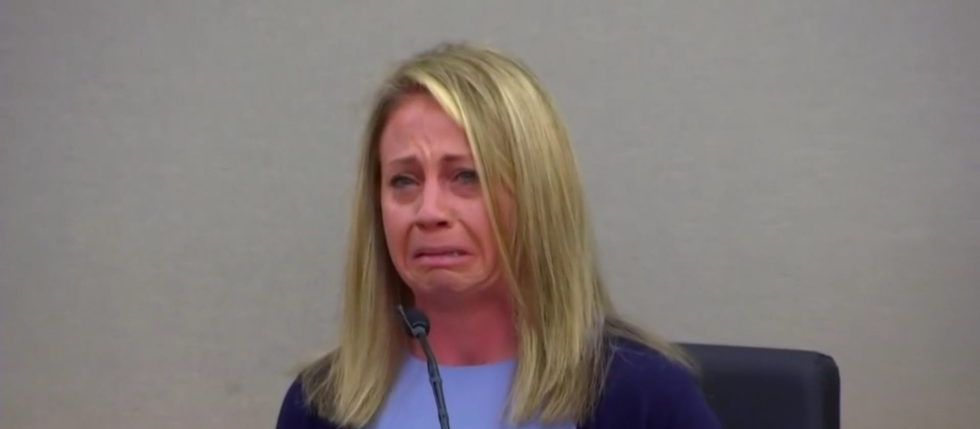 via: NBC
"I never wanted to take an innocent person's life. I'm so sorry," Guyger said on the stand. "This is not about hate — it's about being scared."
She was hoping for a manslaughter charge.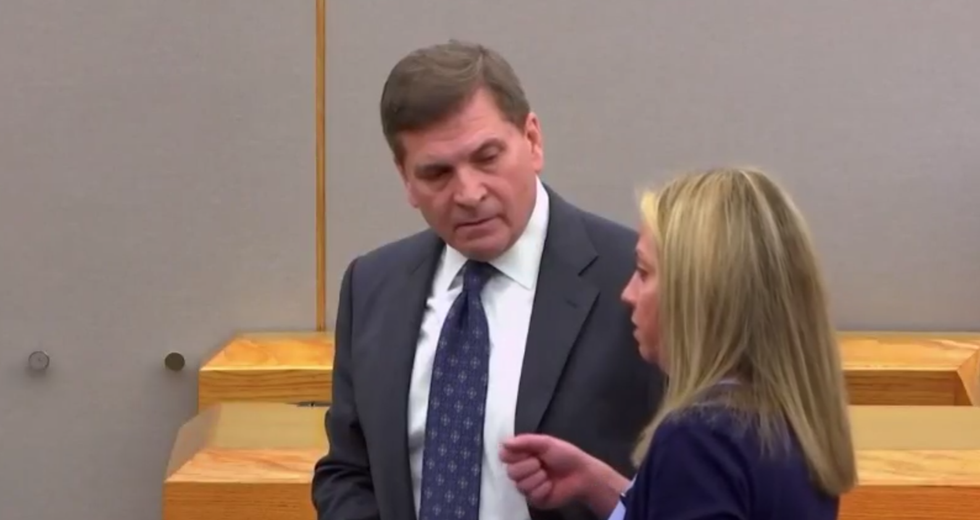 via: NBC
...Which would have carried a lesser sentence of around 2 to twenty years behind bars.
But she has ultimately been found guilty of murder.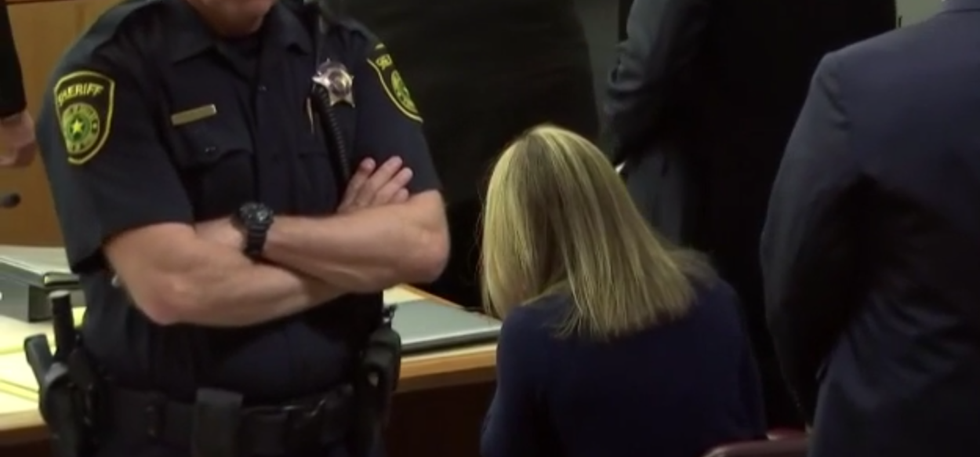 via: NBC
She now faces a maximum sentence of life in prison.