As we're one day away from the all-important election day, the White House has started preparing by putting up a wall around the establishment.
The past couple of weeks have been dramatic between Trump and Biden.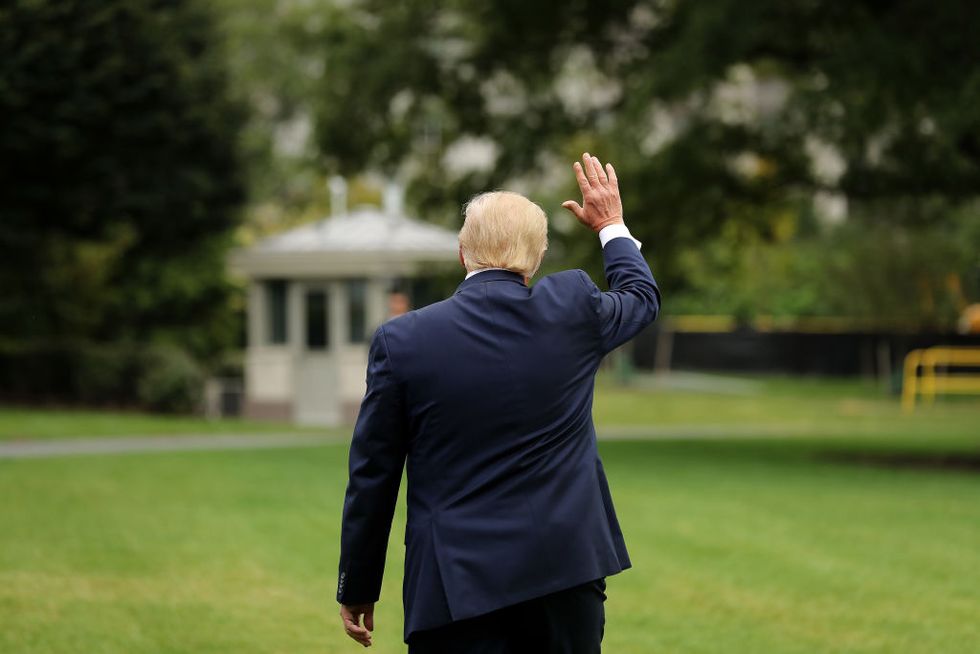 And as tensions rise between the two candidates, tensions are also rising between their followers.
And no one's taking any chances.
Businesses around the country are boarding up their windows and doors just in case things go south on election day.
And now, the White House has jumped on the idea.
They've started putting up a wall around the establishment in the hopes that it'll keep out angry protestors, despite who wins.
But one thing is for sure, it's been a wild ride so far.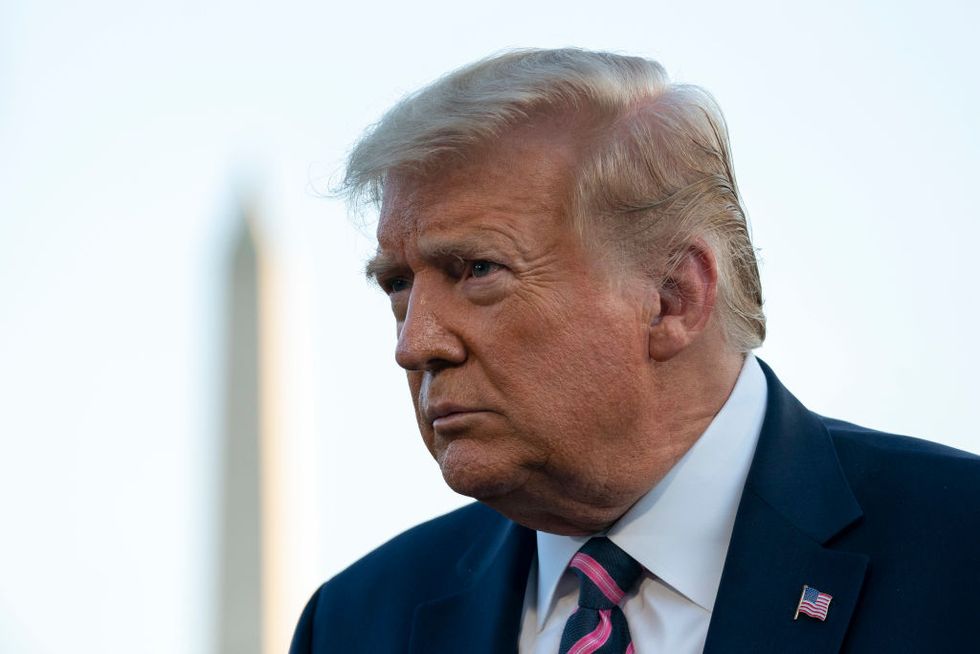 Donald Trump has been on the attack and with his popularity almost always in question, is there anything he won't say to provoke a reaction?
Prior to the second presidential debate, Biden refused to consider doing it in person with Trump, following his COVID diagnosis.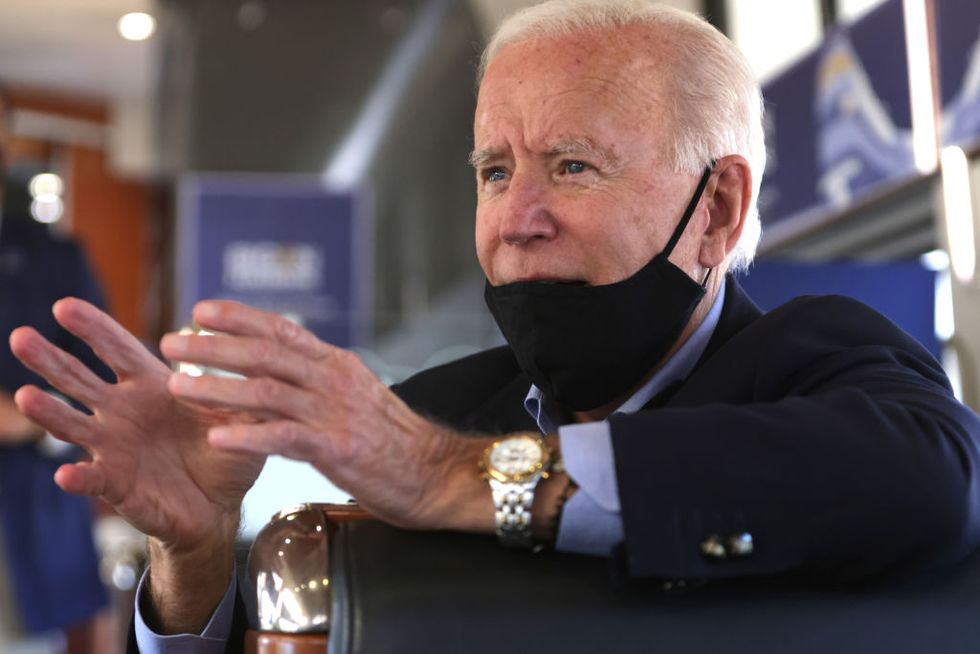 But that didn't mean Trump wasn't afraid to take things to extremes in the interest of health and safety.
Now, President Trump's COVID diagnosis was announced on Friday, October 2nd.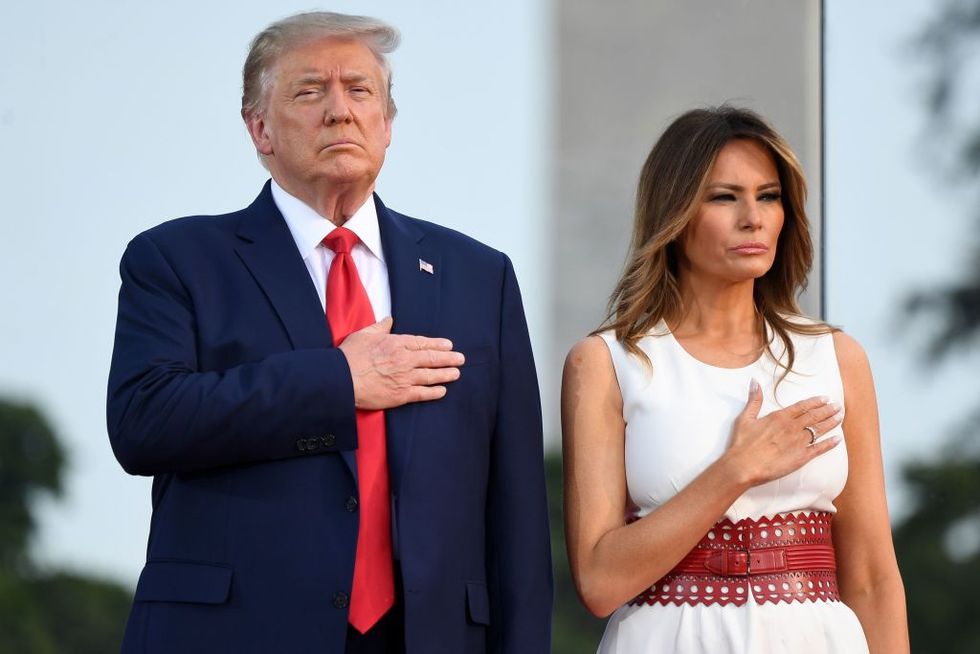 It was confirmed that the President and the First Lady, Melania Trump, had been diagnosed with the virus that has already killed over 208,000 Americans.
Trump tweeted this...
Though, at this time, he didn't give any further details regarding his and Melania's symptoms.
Immediately after his diagnosis, the President went into self-isolation...
@realDonaldTrump @FLOTUS We have your back President Trump!!! Get well soon 🇺🇸

— oregon4TRUMP (@oregon4TRUMP)1601614527.0
And floods of well-wishes for him and the First lady began pouring in from all around the world.
It's been a divisive topic, to say the least.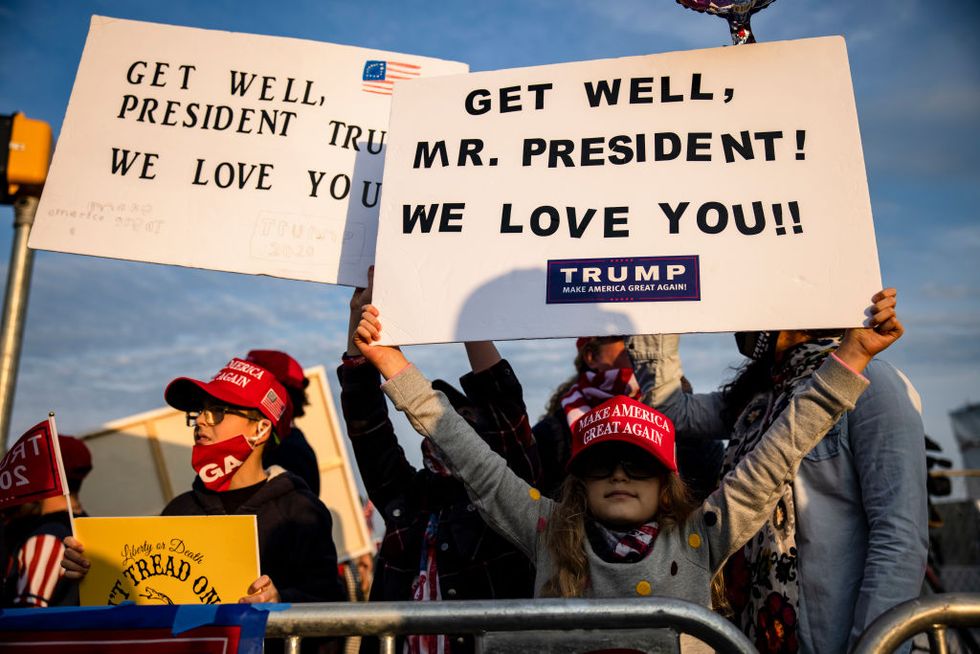 But many people were, quite rightfully, feeling concerned about Trump's chances of surviving the deadly virus.
But the White House was quick to put many worries to rest.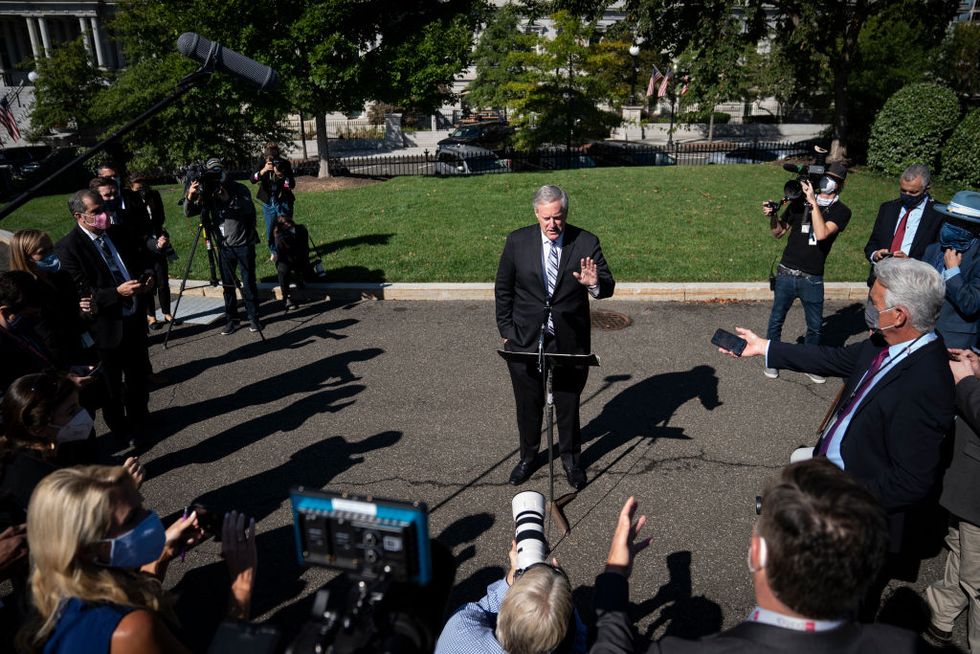 Mark Meadows, the White House Chief of Staff, spoke at a live press conference where he stated that he is "optimistic the President will have a very quick and speedy recovery."
Meadows explained that the White House's core staff have all been tested for the virus...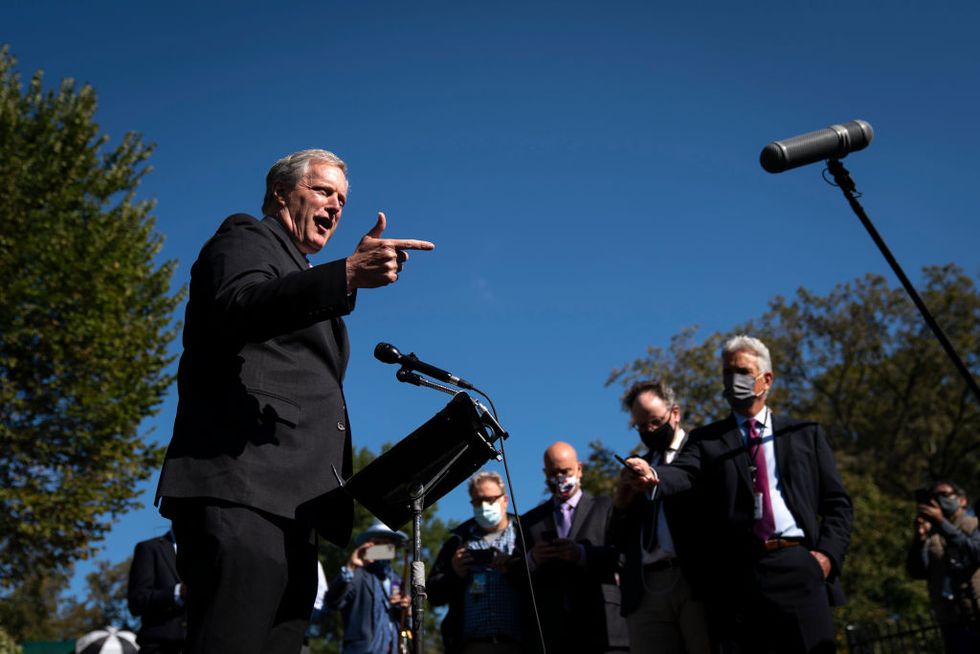 And said that the President was "energetic" and in "good spirits", adding that he was "staying committed to working very hard on behalf of the American people" Apparently, the first question Trump asked him after his diagnosis was "how's the economy doing?"
Trump was transported to Walter Reed National Military Medical Centre.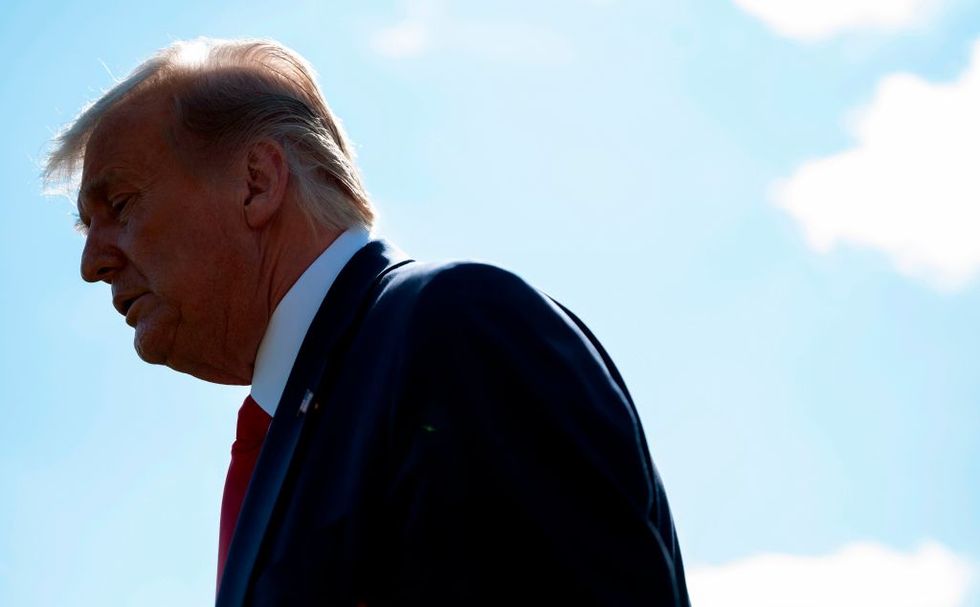 This came after he received a cocktail of drugs as a "precautionary measure."
But then, not after long, Trump came forward with a shock announcement.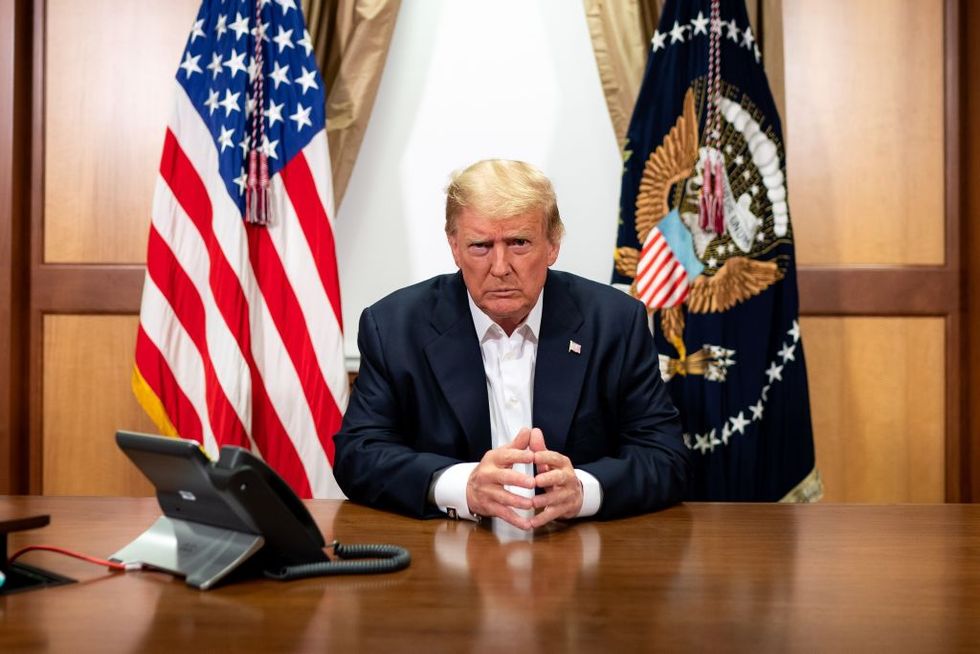 Taking to Twitter, he revealed that he would be discharged from the hospital later on that day.
The President tweeted this:
"I will be leaving the great Walter Reed Medical Center today at 6:30 P.M. Feeling really good! Don't be afraid of Covid. Don't let it dominate your life. We have developed, under the Trump Administration, some really great drugs & knowledge. I feel better than I did 20 years ago!"
But Trump's questionable outlook on the virus wasn't the only thing pressing on people's minds...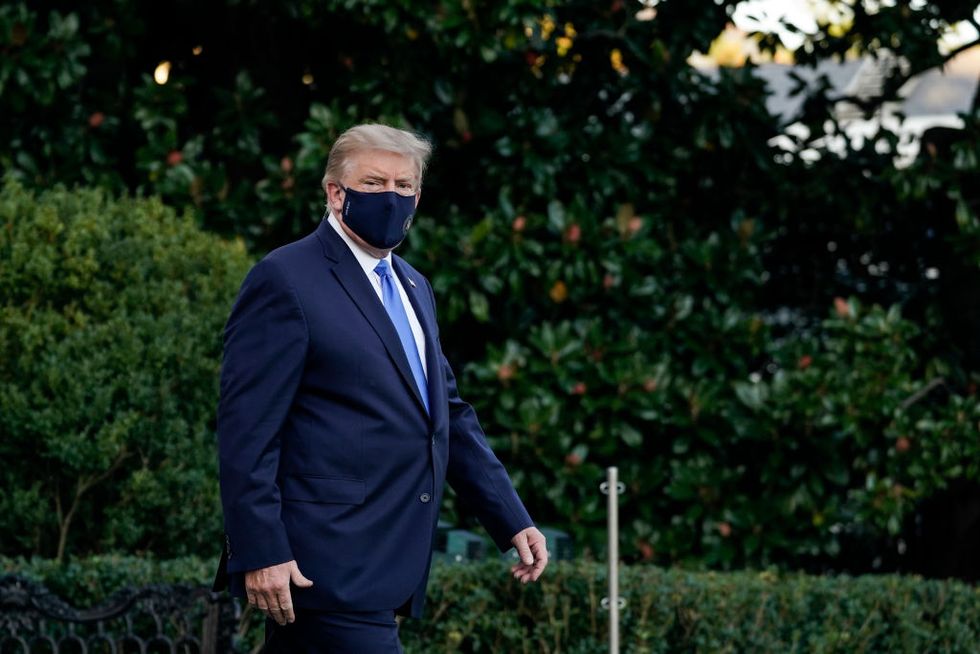 What does this mean for his presidential campaign?
Of course, if the president is unwell...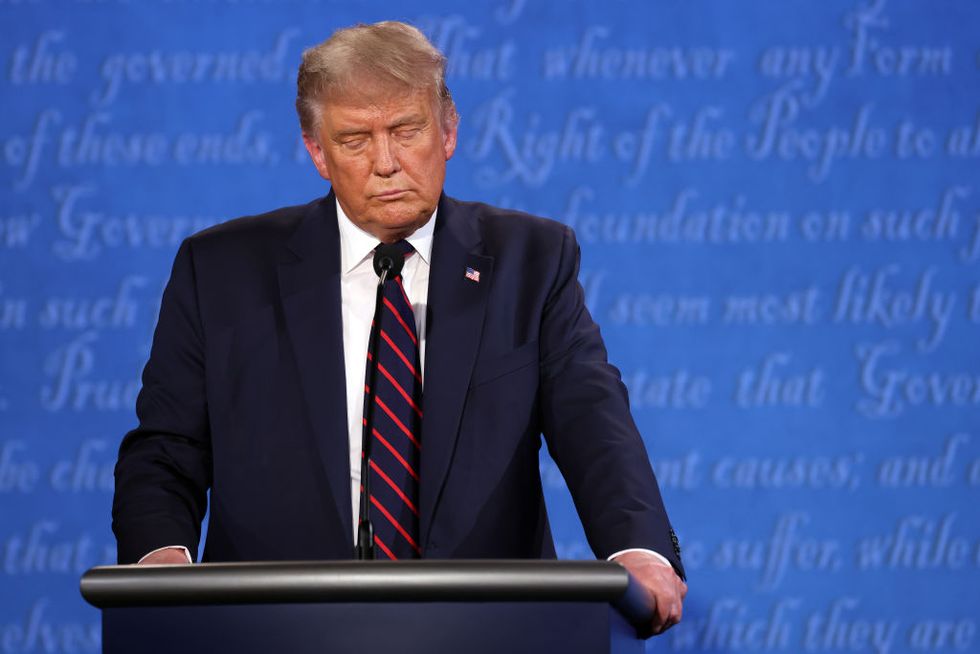 He won't be able to take part in his campaign properly.
But much to everyone's surprise, he's been on his Trump tour for the past few weeks.
Visiting states all around the country, he's been giving speeches and busting out a few moves in the hopes that he can convince undecided voters to cross his name on the ballot.
Did you ever think you would see the President of the United States busting his hip to "YMCA?"
Well, it happened and let me tell you, it was awkward.
And we can't forget about the crowd surfing in Georgia, can we?
On the other side, Biden has also been up and down the country.
His campaign has seen him talk to his followers over Skype, or in their own vehicles in the bid to keep to uphold social distancing regulations.
But that does mean a lot of Biden supporters have had to make do without seeing their hero in person...
Has the choice hurt his campaign?
Only time will tell.
On the last leg of the race, it seems as though the country is expecting some social unrest no matter who wins the elections.
Businesses have started boarding up their shops.
No one's taking any chances this time around, given the incidents that occurred a few months ago during another period of social unrest.
And now the White House has also joined the efforts.
Preparations are in full swing at Pennsylvania Avenue as the dreaded day looms closer than ever.
A wall has been erected right outside the House.
Workers have been busy putting up wooden and metal fences hoping it will be enough to keep out angry protestors on the day of the all-important results.
But people have other ideas as to why the wall is going up... And it's pretty scary, right?
It's a sad reality that the country could be plummeting into chaos after tomorrow.
So here's our final plea to make sure you get out and have your say on who should be running the country for the next 4 years...