The "Karen" meme started out as a lighthearted joke, but now these women really aren't playing. In fact, they seem to be multiplying quicker than you can say coronavirus.
One "wild pack of Karens" was spotted doing what they do best outside a grocery store in California. I'd like to say you'll be shocked by their argument, but you probably know what's coming...
Over the last couple of months, "Karens" have been sprouting up all over the place.
Having an opinion on pretty much anything and everything they could possibly start an argument about.
And let me tell you, it hasn't been pretty.
From racist rants to anti-mask parades, for some unknown reason, they seem to enjoy making a scene.
Now, "Karens" used to be known for demanding the presence of a manager in order to complain...
You can tell how Karen a Karen is by how she reacts to a Karen meme https://t.co/j6u7y8N3Z1

— Spinelli ϟ (@Spinelli ϟ)1588157381.0
And, once upon a time, they were merely an innocent and hilarious joke.
But, in more recent times...
Congratulations, you played yourself https://t.co/SCRHBNsUO3

— Antisocial_butterfly (@Antisocial_butterfly)1532473433.0
We've seen an unusual influx of nastier, more sinister Karens dominating our headlines.
We can't help but notice that it is often middle-aged white women at the center of many of these scandals...
@melodyMcooper Karen: "this African American is threatening me and my dog." Also Karen: *proceeds to strangle her… https://t.co/dPl7osoipI

— Behdad Sami (@Behdad Sami)1590438882.0
And there seems to be no way of reasoning with these people...
Especially when what they're saying is based on faulty assumptions.
There's just no way of getting through.
A "wild pack of Karens" has recently been spotted outside of a grocery store in California.
They were filmed taking part in an anti-mask rally on Saturday... Obviously.
The original Facebook live-stream has made its rounds across social media this weekend.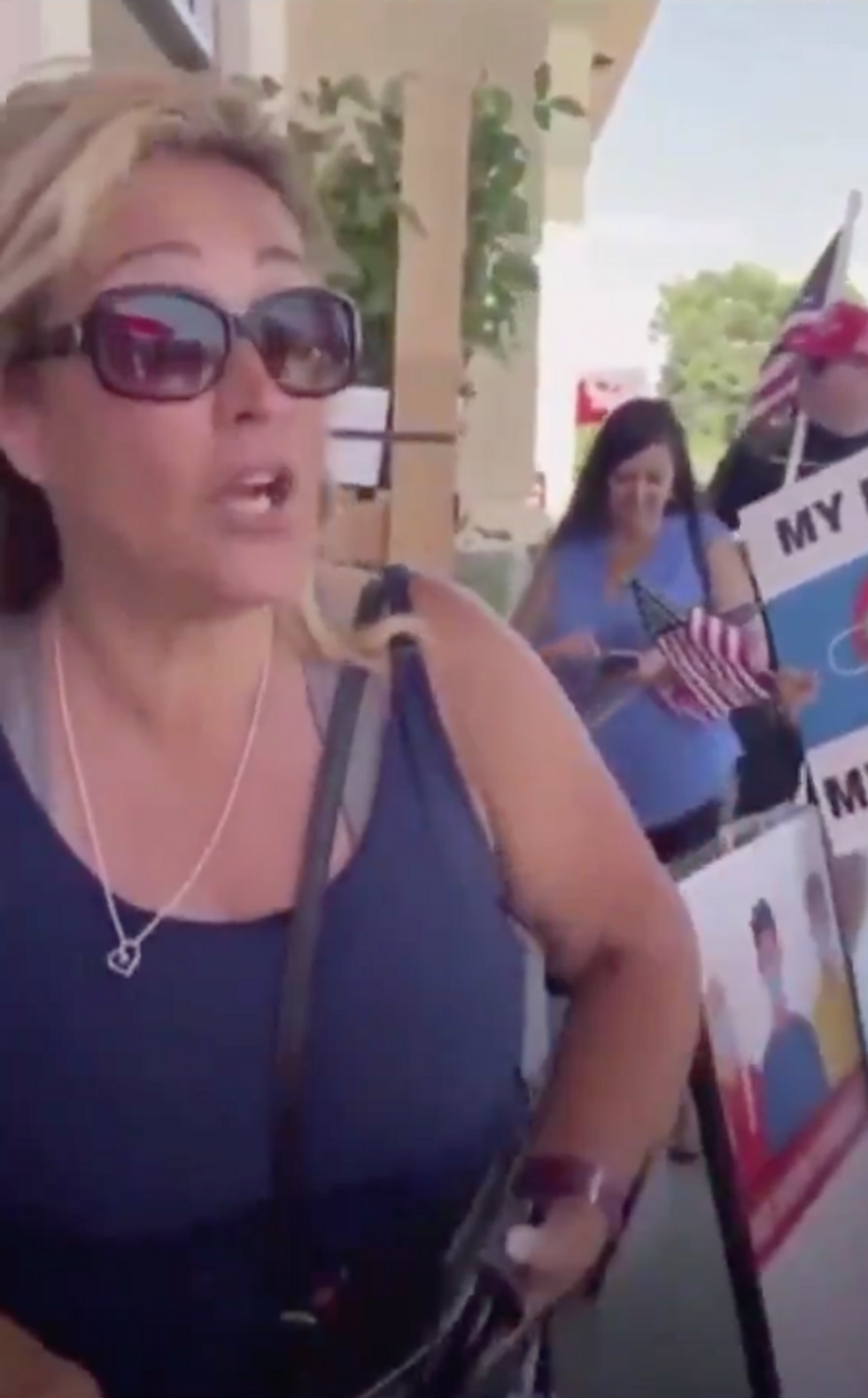 via: Twitter
All because of one "Karen" and her extreme overreaction.
The group started protesting outside Mother's Market & Kitchen.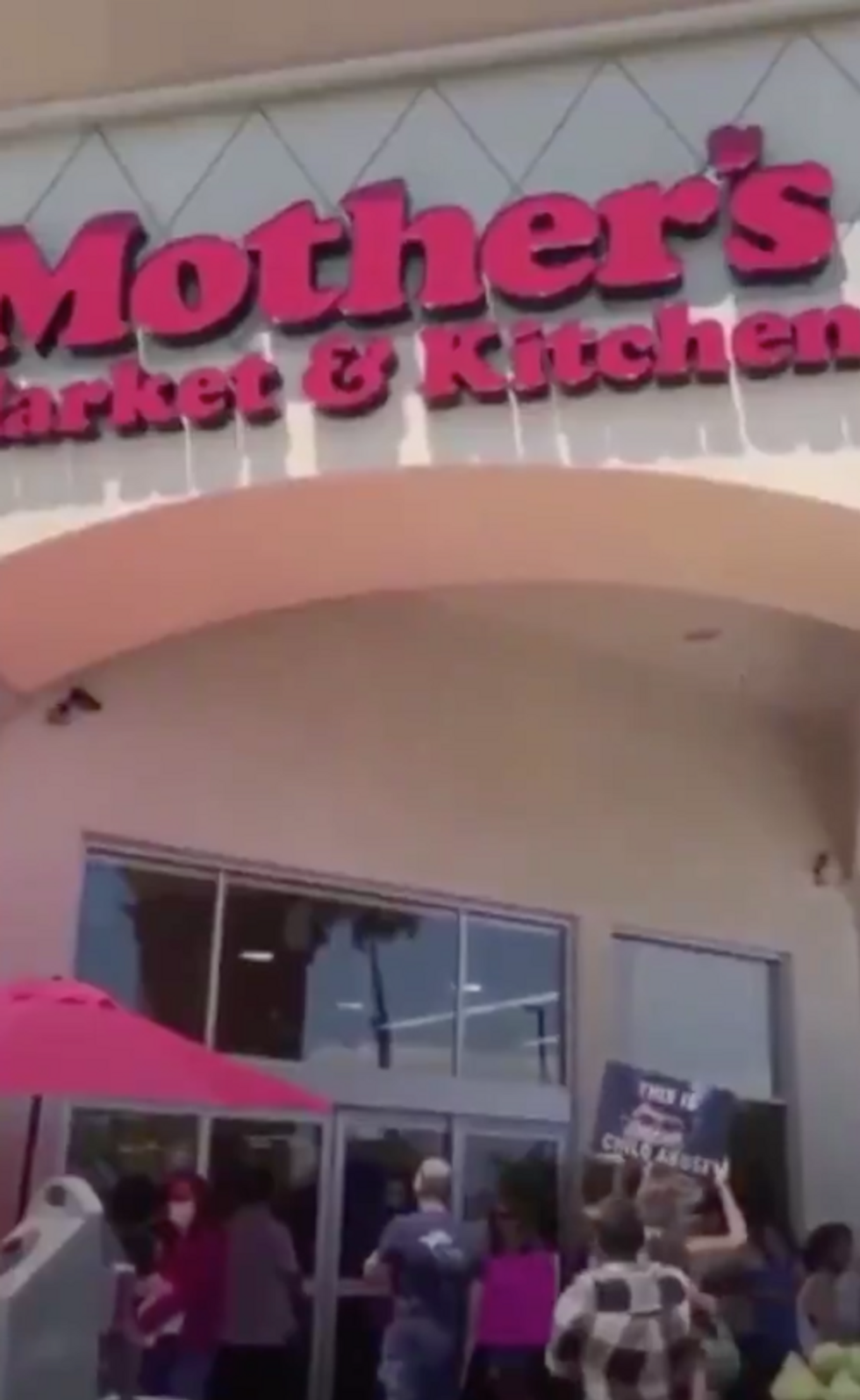 via: Twitter
After being blocked from entering due to store policy requiring customers to wear a face mask.
The women were protesting against COVID-19 restrictions.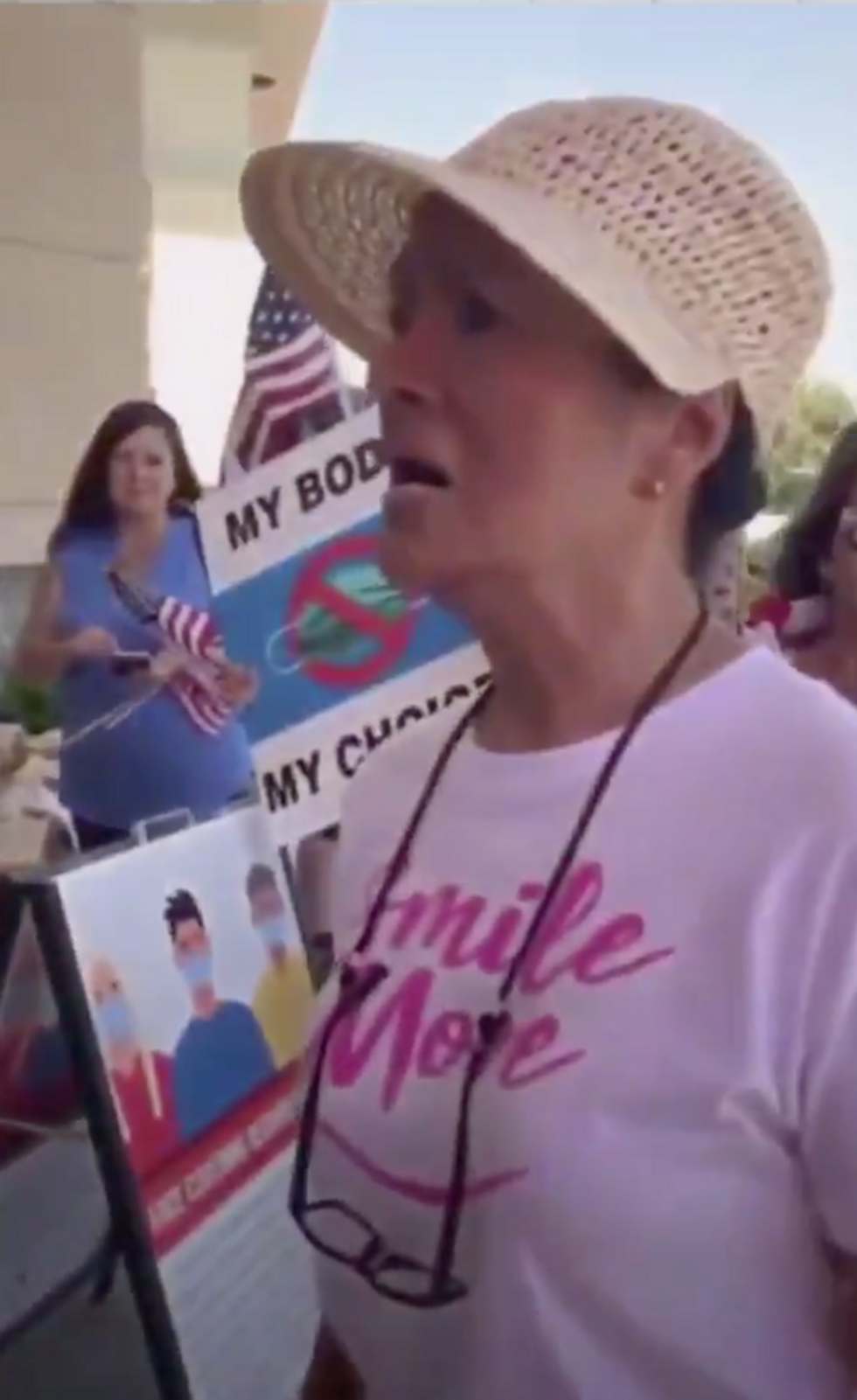 via: Twitter
Which originally started elsewhere but somehow managed to end up here.
The video starts off with one Karen tying to get inside.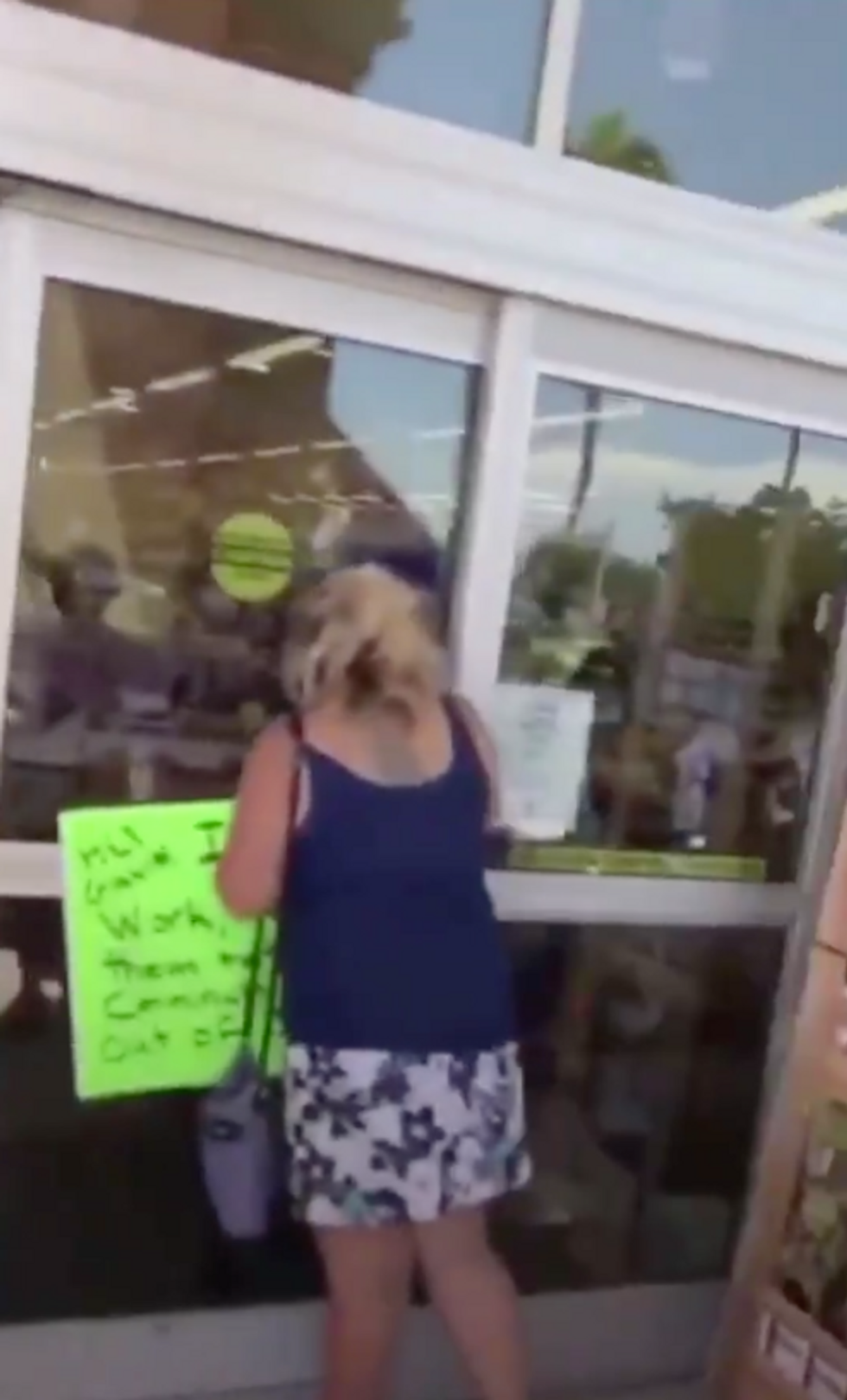 via: Twitter
"I don't know what country I'm in," the woman says. "I thought I was in the United States."
The woman filming claims that the store is "keeping customers hostage."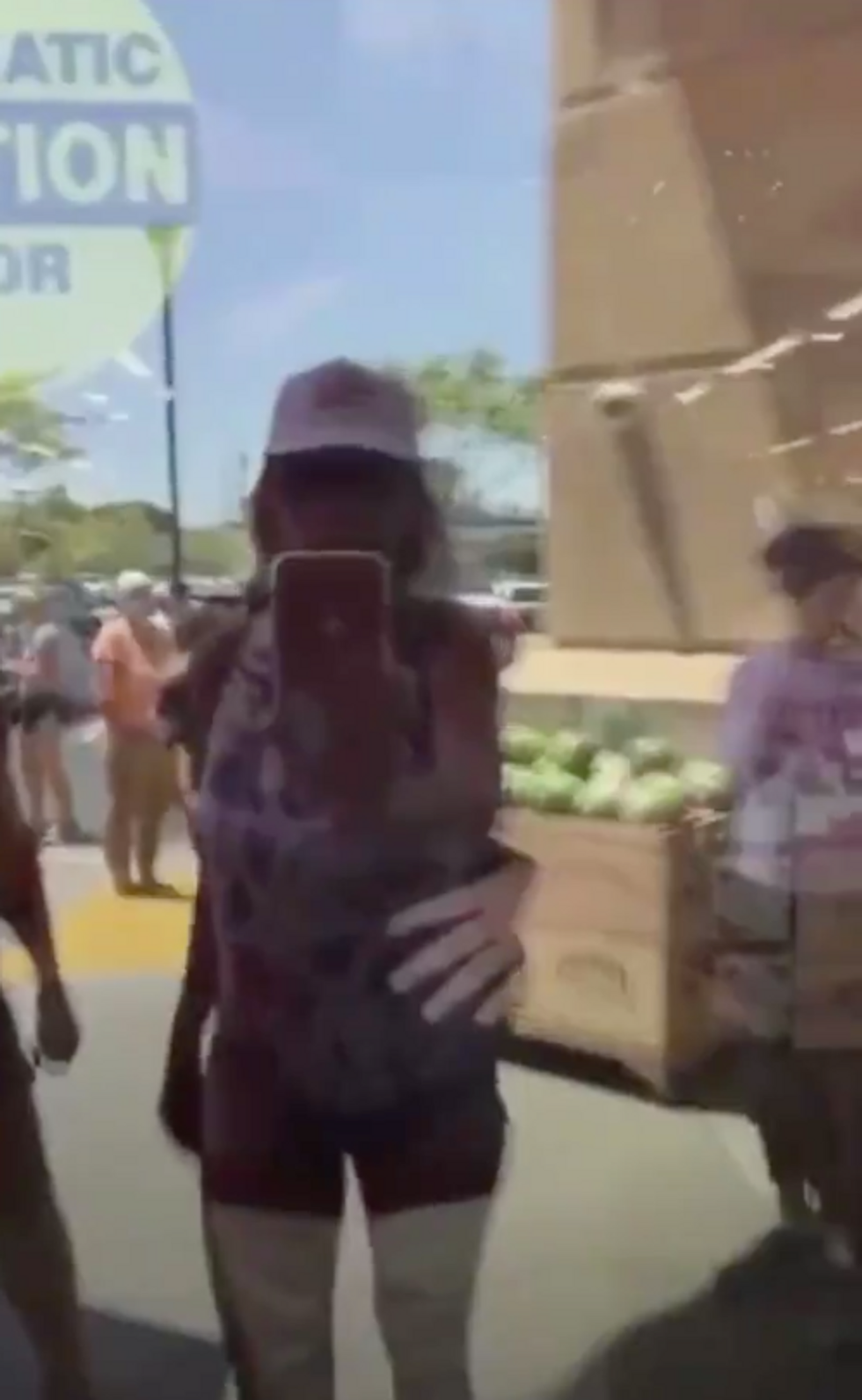 via: Twitter
Due to the front doors reportedly being locked.
Another Karen can be heard in the background saying this "is worse than Communism."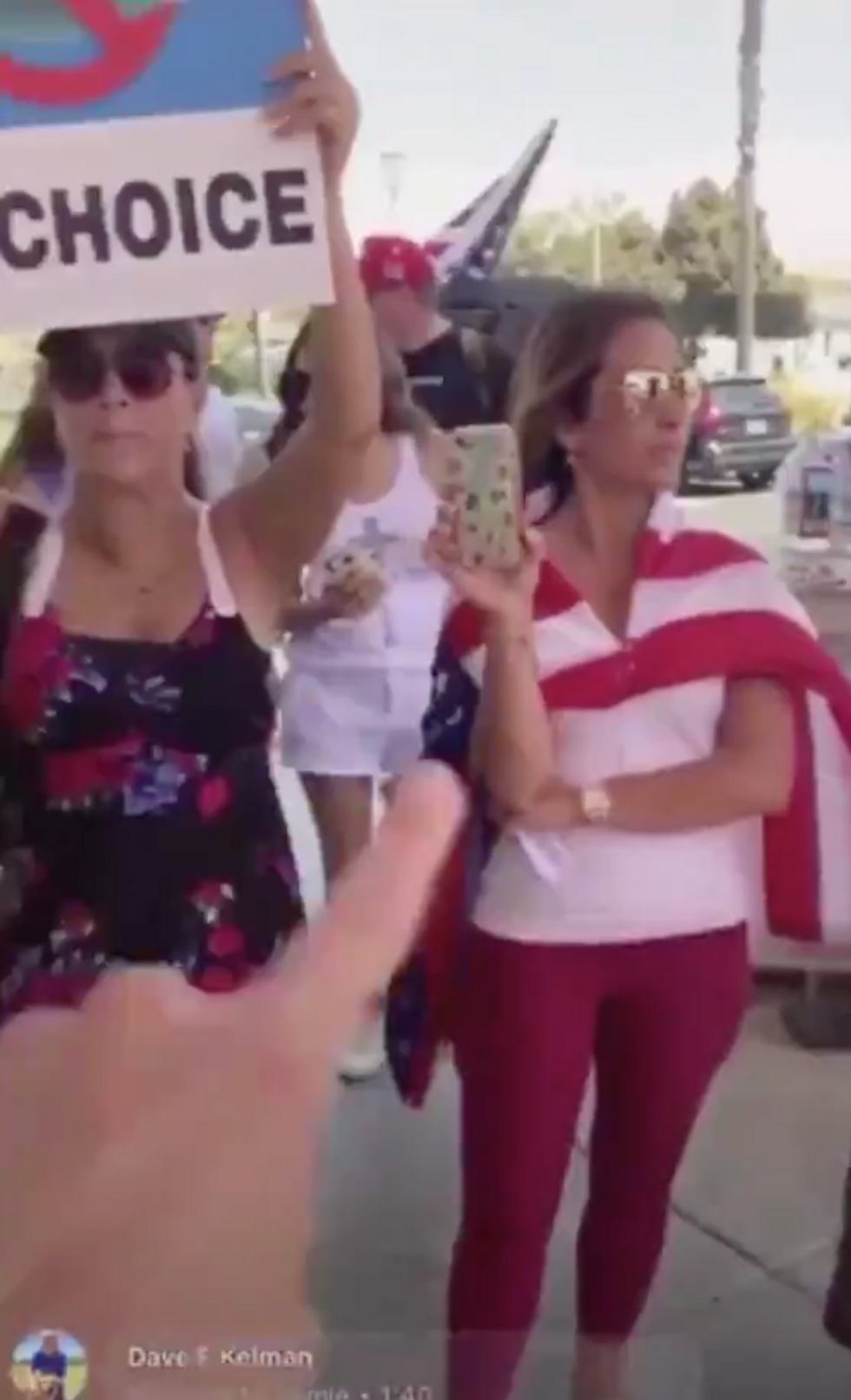 via: Twitter
Yep... I don't want to live on this planet anymore either.
And the craziness didn't stop there...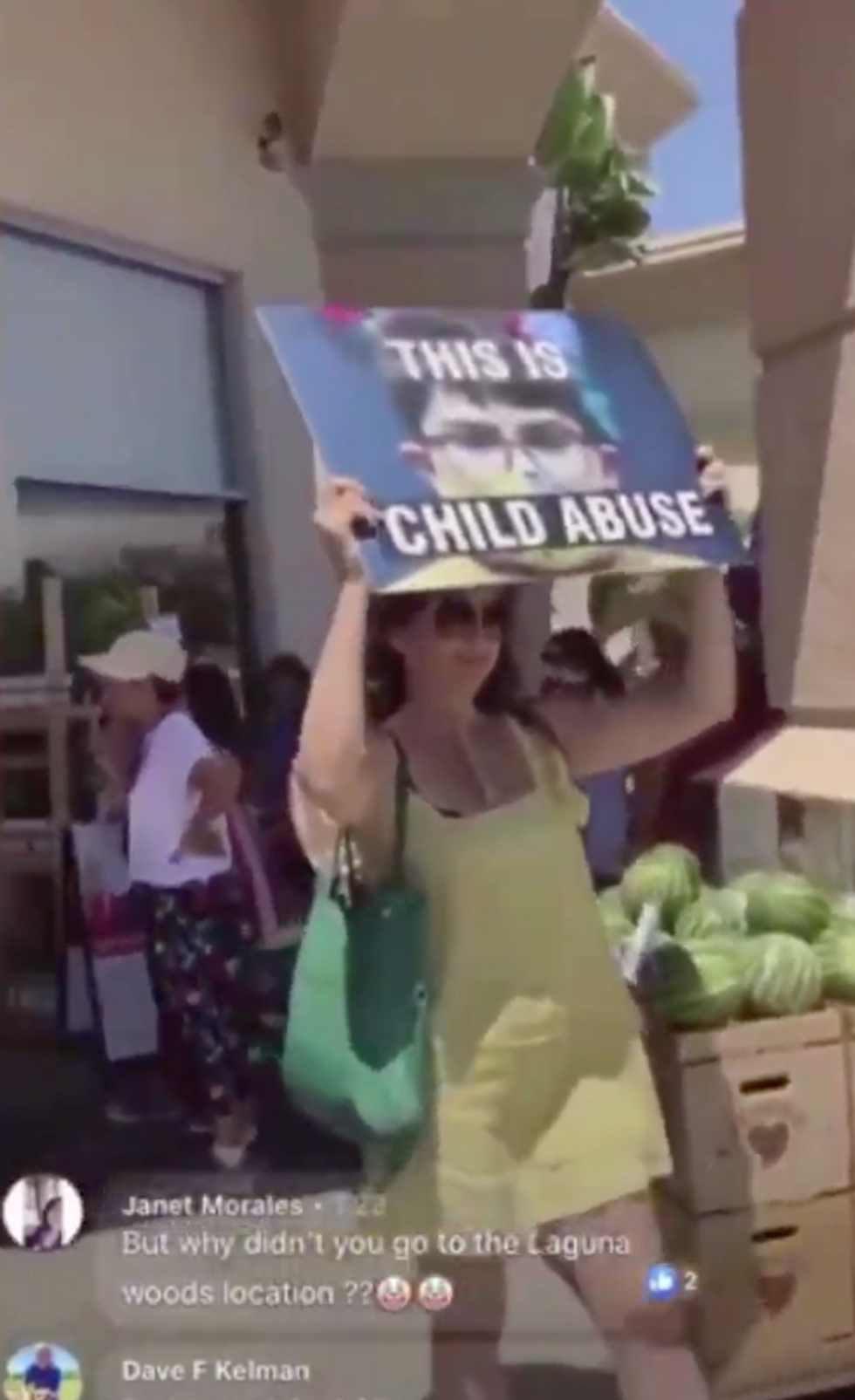 via: Twitter
From Donald Trump flags, to signs stating that masks are a form of "child abuse." There really was no chill from these women.
As the clip continues, people get increasingly agitated.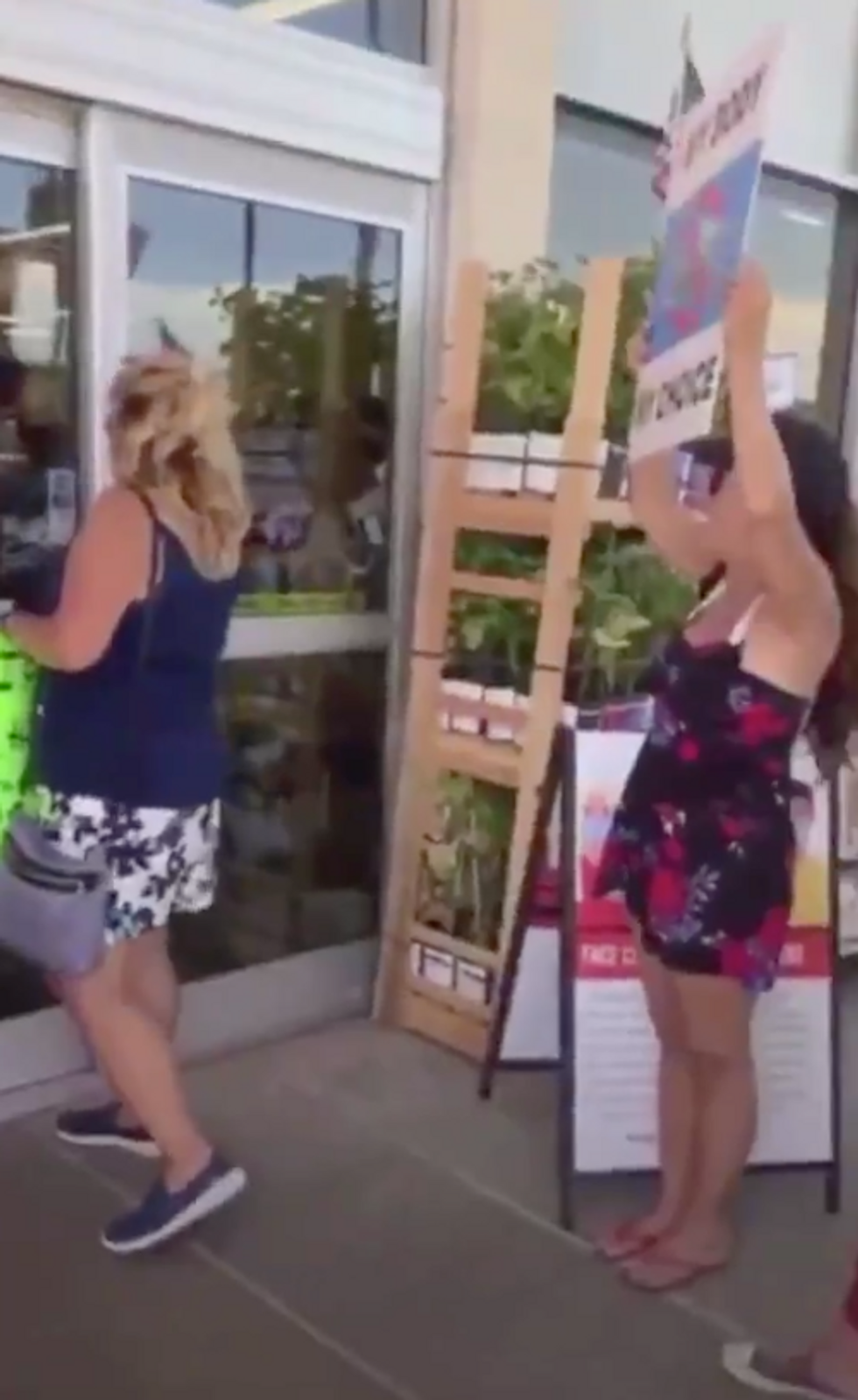 via: Twitter
"This is a war crime," says one woman. "This is crimes against humanity happening right now…"
War crime? Really?
Oddly enough, I don't have any sympathy for these women right now.
And Twitter users who watched the viral video sure don't either...
@TSM_Myth didn't know the circus was in town

— Jose 📸🎥 (@Jose 📸🎥)1597564517.0
If only the women could really hear what they're saying.
Eventually, the police arrive on the scene.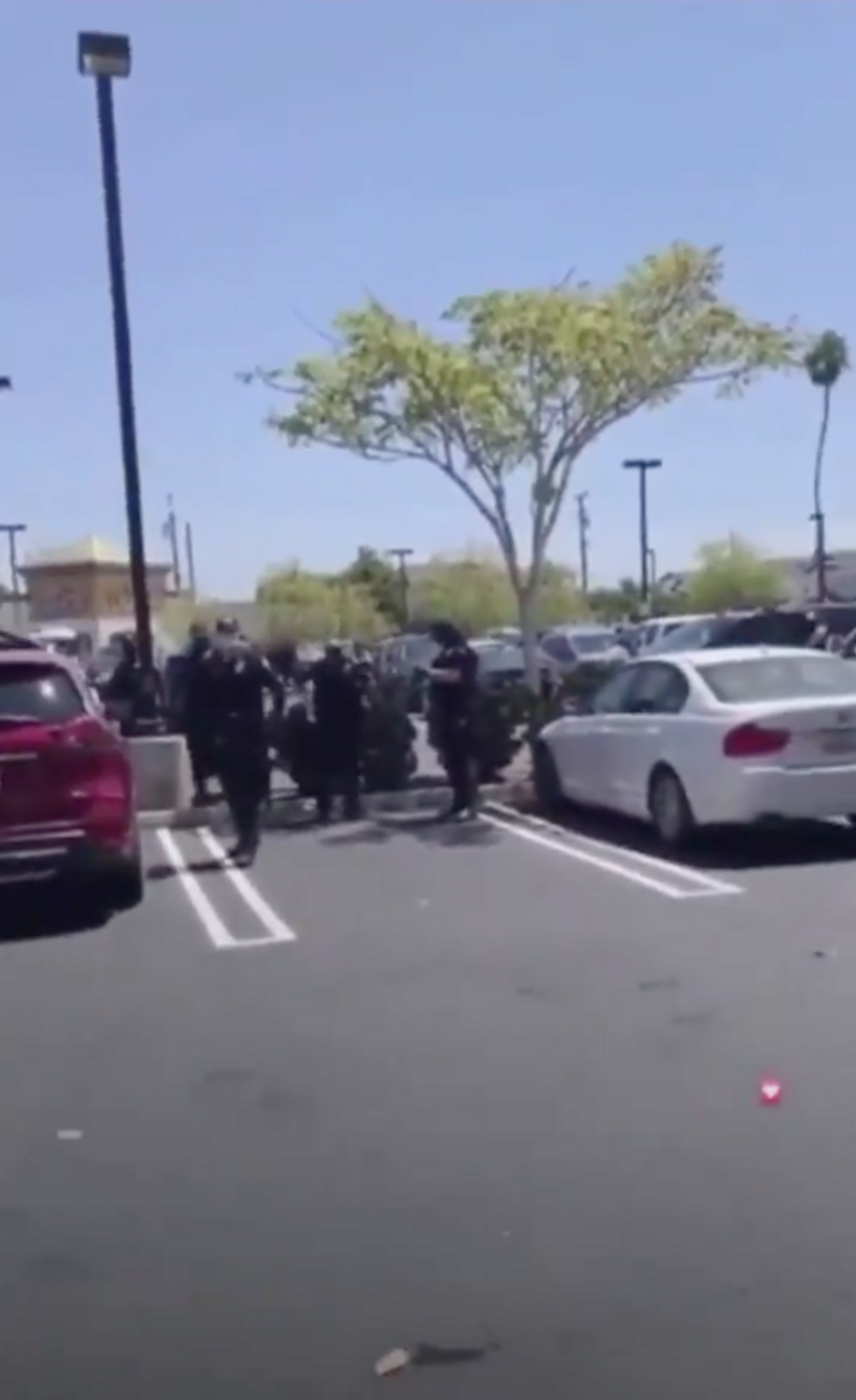 via: Twitter
Although it's unclear from the video what happened next.
The Orange County Register reports that two women from the protest were arrested.
On suspicion of trespassing.
Check out the video below...
"Today on National Geographic we have a wild pack of Karens... lets observe" https://t.co/JnZjS2BlSf

— Myth (@Myth)1597563239.0
These sure are crazy times we're living in. For more "Karen" news, keep scrolling...