Art comes in all kinds of weird shapes and sizes. Whether it's a delicate oil painting or a sculpture made from clay, art can be anything you want it to be.
Melbourne-based artist, Jennifer Allnutt, has taken her artwork to a whole new level. If you thought that painting on canvas was hard, wait until you see what Jenny uses as her own blank canvas: rocks. Intrigued? Read on to find out more...
The talented artist uses rocks as her canvas.
Jenny began a project of collecting rocks as part of her residency with Q Bank Gallery in Queenstown of Tasmania. She pursued a project which involved transforming them into unrecognizable pieces of art. Queenstown has an extensive mining history which means that there are various unusual rocks to be found in the city.
Why not use a regular canvas?
Jenny has demonstrated that a traditional blank canvas isn't always the best starting point of a good piece of art. She believes in creativity, no matter how strange the idea may seem at the time.
Transforming something recognizable into something unrecognizable.
The rocks that Jenny collects, no matter how big or small, are completely transformed into a human eye using paint. As you can see, not a single detail is missed; these pieces really have it all, from individual eyelashes to beautiful arrays of colors in the iris.
Absolutely mind-blowing.
These would definitely give Bob Ross a run for his money...
The attention to detail is something else.
Even the smallest of rocks aren't forgotten about, and just as much time and detail are put into making them look as perfect as possible.
And when the rocks are finished...
A big part of the project is returning the rocks to where they were originally found once finished. Rather than keeping them and putting them on display as it would be done with other pieces of artwork, Jenny returns the rocks for strangers to find.
Getting back to nature.
Bob Ross approves!
It takes a lot of patience.
Each rock takes a significant amount of time to transform, but the outcome is clearly worth the effort put into each individual rock.
Looks easy, right?
No. It most definitely does not.
Jenny has truly made herself known through her work.
Imagine stumbling across this little treasure.
I'd honestly be delighted.
Her artwork is greatly appreciated.
Jenny has gained a following on social media as a consequence of her artwork.
Her followers constantly provide words of support.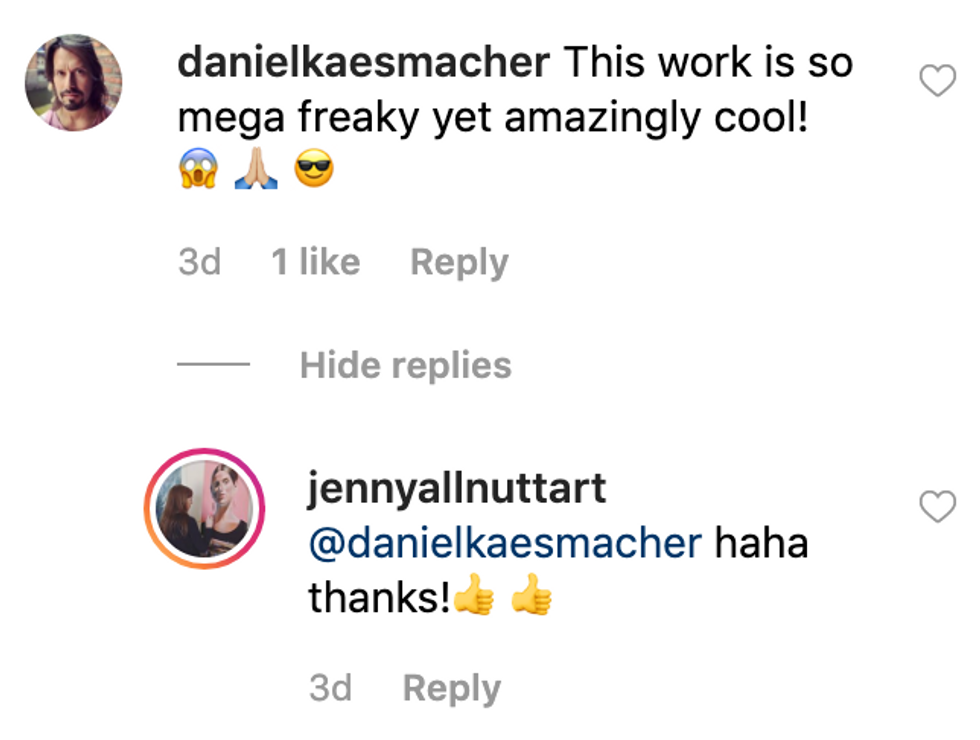 via: Instagram
Many users on Instagram cannot get enough of her work and share their kind words.
The appreciation just keeps coming!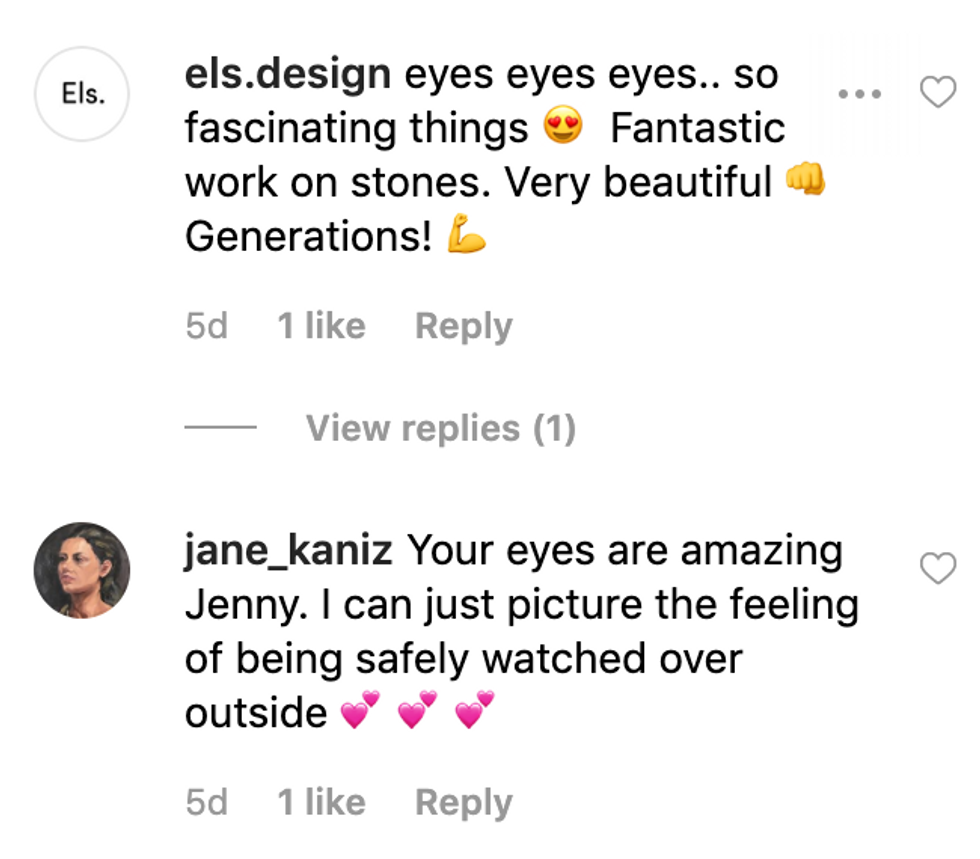 via: Instagram
And Jenny always makes sure that she replies to each and every kind comment.
Feelin' the love.
That's just too nice!
Not all comments were kind, though.

via: Facebook
Some users voiced their opinions about how Jenny's work creeped them out. Her work has clearly spooked them out enough to voice this opinion over Facebook... am I the only one who isn't spooked?
Anyone
?
This user went after her work in a different way.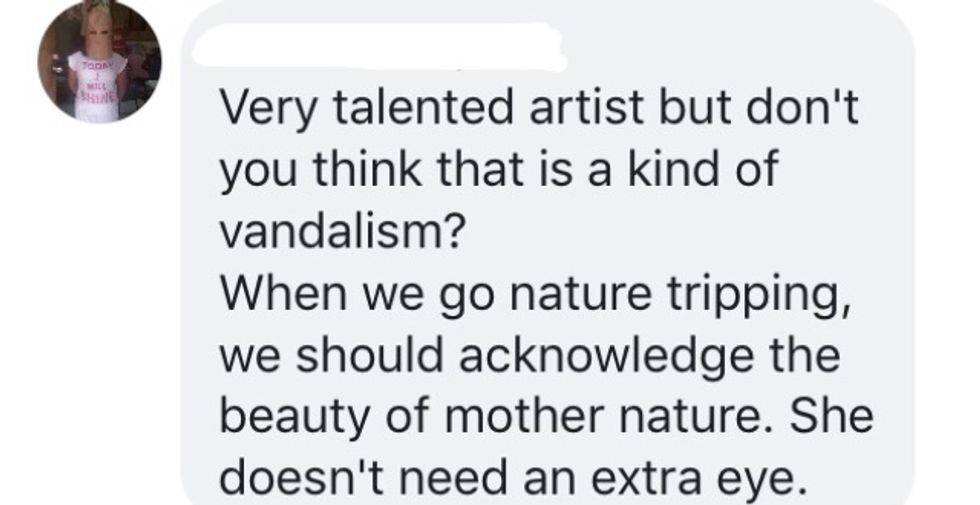 via: Facebook
According to this user, Jenny's work is, in fact, a form of vandalism and is damaging the planet. They voice how the eyes that Jenny has created are not needed, suggesting that her project is completely pointless.
Some things are better left unsaid.
That was a little dramatic if you ask me...
There's no denying the talent that this girl has.
Doing what she does best.
This girl is incredibly talented, and I, for one, cannot get enough of her artwork. You keep doing you, girl!