Haircare can be a difficult business - but for those with afro hair and a sensitive scalp, it can become nearly impossible. And one woman from London, UK, decided enough was enough and took matters into her own hands...
For many of us, hair is important.
When your hair looks good, you tend to feel more confident!
But taking good care of your hair can be tricky.
When you want your hair to look its very best, finding the right products is absolutely key.
And for some, haircare can be even more of a minefield.
Afro hair is notoriously more difficult to care for.
To make afro hair looks its stunning best, there are many factors that come into play.
A careful blend of different ingredients and application techniques go a long way.
And if you have specific scalp issues, things can get even worse.
Who knew haircare could be such a headache?
And one woman from London, UK, decided she'd had enough.
Tayshan Languedo-Butt had had a lifelong struggle with her hair ...
She's struggled with psoriasis on her scalp ...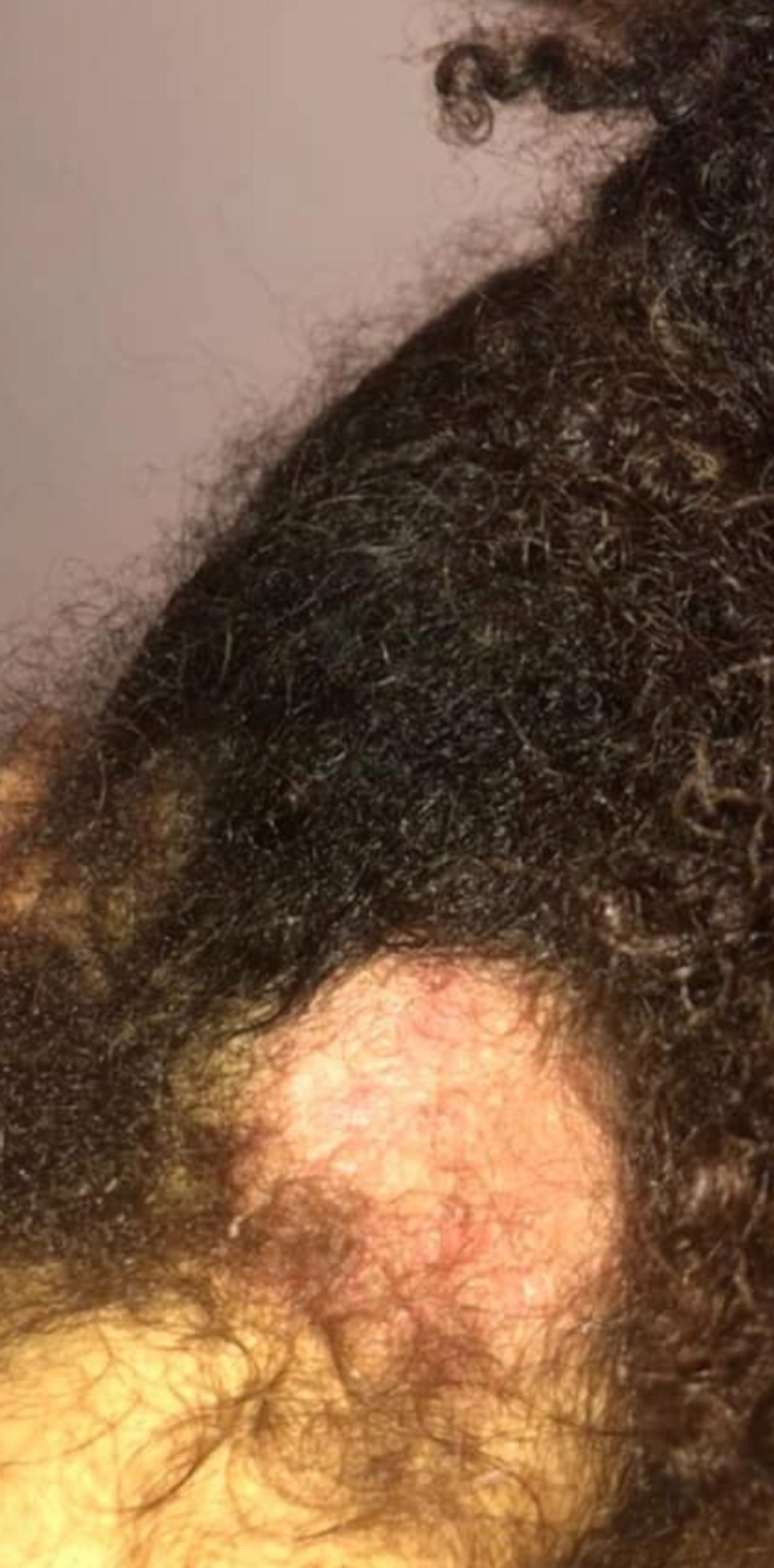 via: Facebook
Alongside alopecia, which had left her with significant bald patches.
She claimed doctors were no help to her.
"I would go to the doctors and they would recommend another shampoo' telling me to wash my hair three times a day, or suggest another steroid cream,"
she explained.
But no solution helped her out.
"They had no understanding of Afro hair at all and the damage that would be caused with these products."
Her situation left her feeling pretty terrible.
"I felt so embarrassed that people could either see flakes from the psoriasis or bald patches from the alopecia."
"As women of color we grow up with such emphasis put on our hair and are told that it is intricately tied to our beauty."
"So, suddenly having bald patches everywhere I really felt like I had lost part of my identity."
She was pregnant at the time.
So Tayshan decided to take matters into her own hands.
"I decided enough was enough and started exploring the natural path of hair care."
Tayshan actually had a background in science which she utilized.
"I really wanted her to enjoy her curls, coils and kinks and embrace her hair."
"I didn't want her to spend her whole childhood not enjoying her hair and wishing it was like other people's. I also wanted to have products that I knew I could use on her that was completely natural."
And thus, Earth Elixir was born.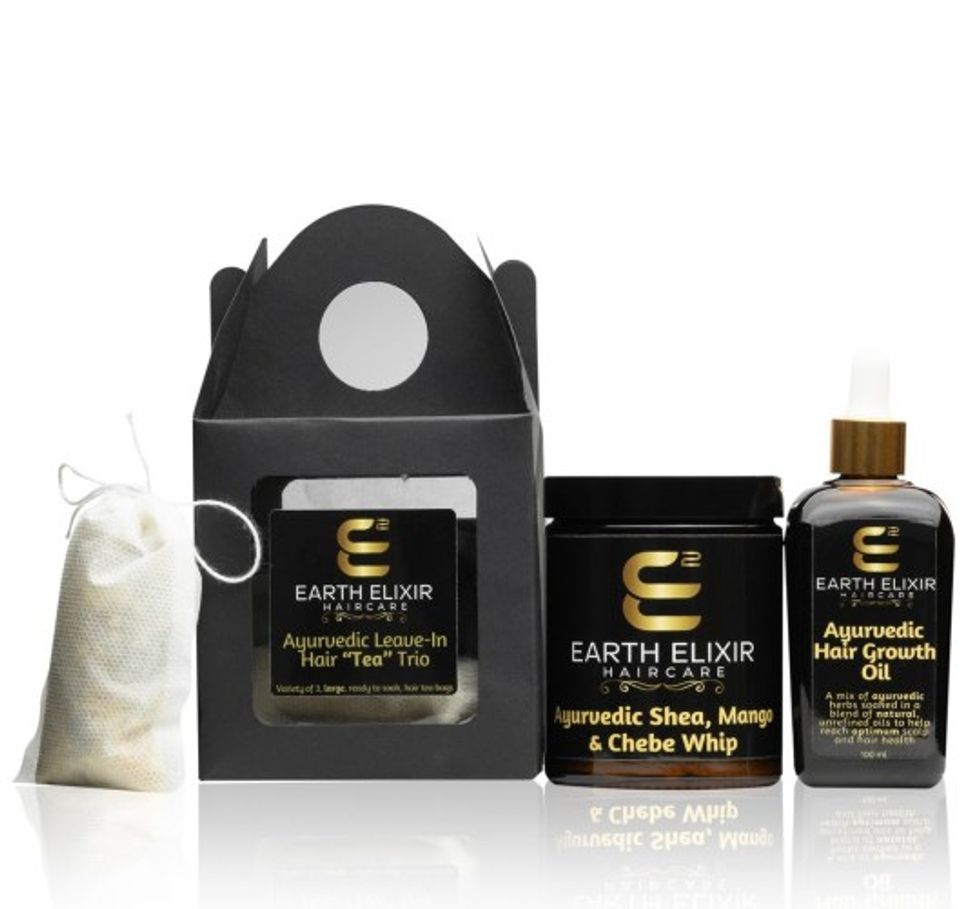 via: Facebook
The company specializes in afro hair care for sensitive scalps - and it's proving a huge success.
"Not only is the growth astounding but it has never felt so healthy, shiny, strong, thick and my bald patches have completely gone!"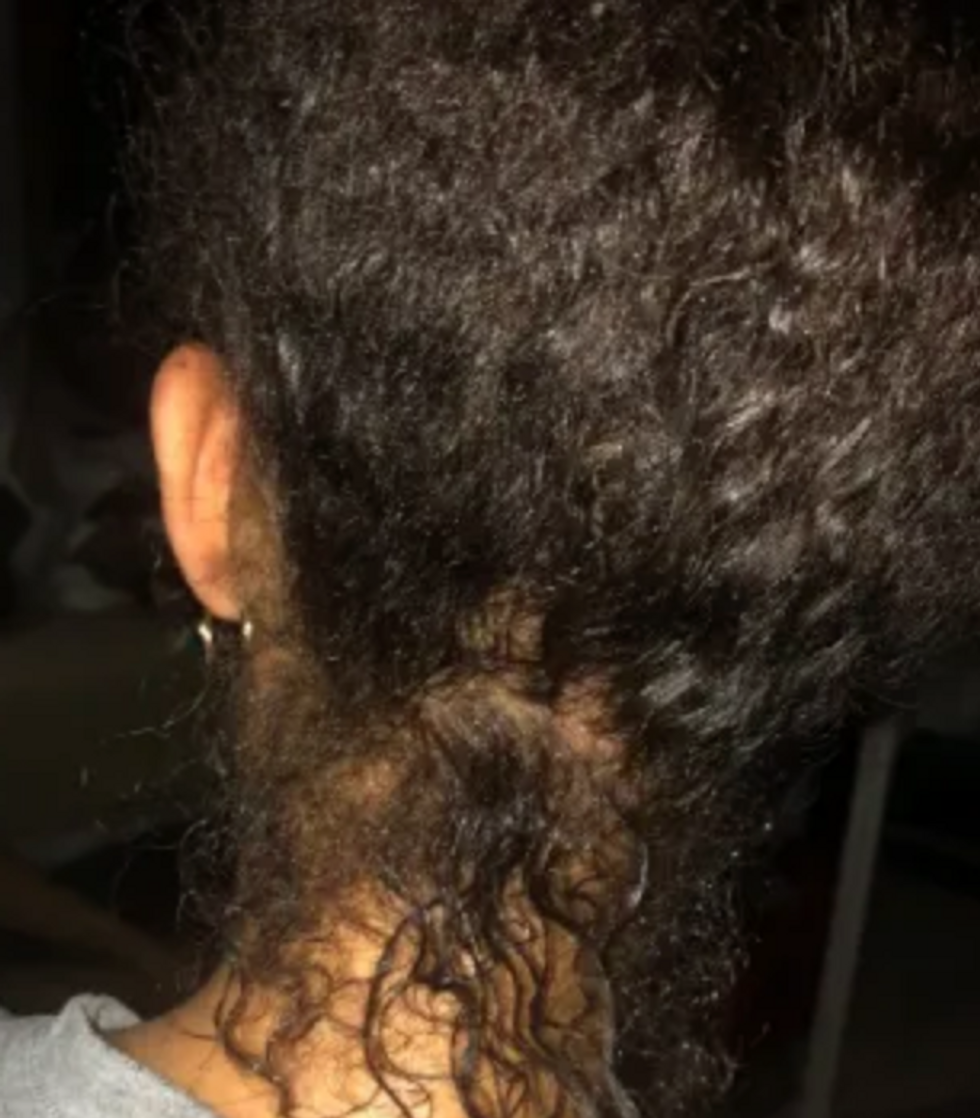 via: Facebook
"After sharing some products with family and friends I was encouraged to sell my products so everyone can try them."
Since then, her business has only grown.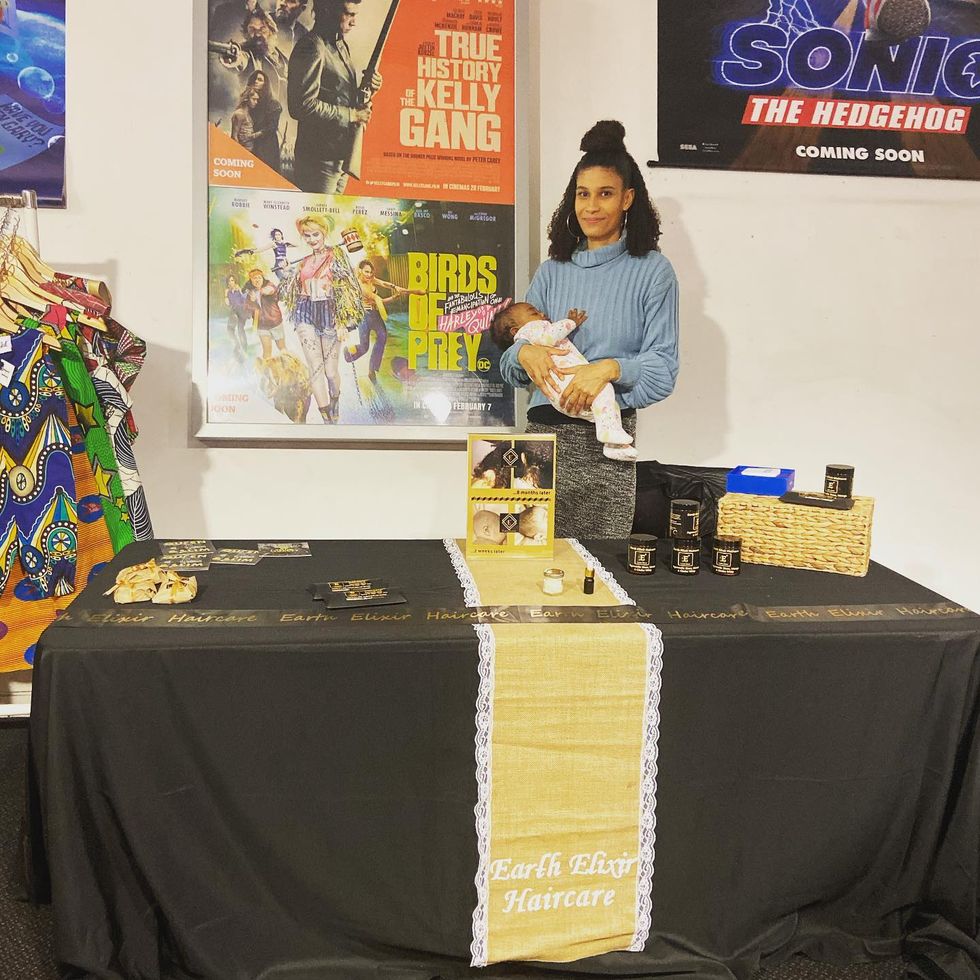 via: Facebook
"It's a range of homemade hair care products made using natural ingredients from the earth, primarily Ayurvedic herbs, which I created three weeks after my third child was born."
"I also want women to know that they can follow their dreams and nothing should stop them."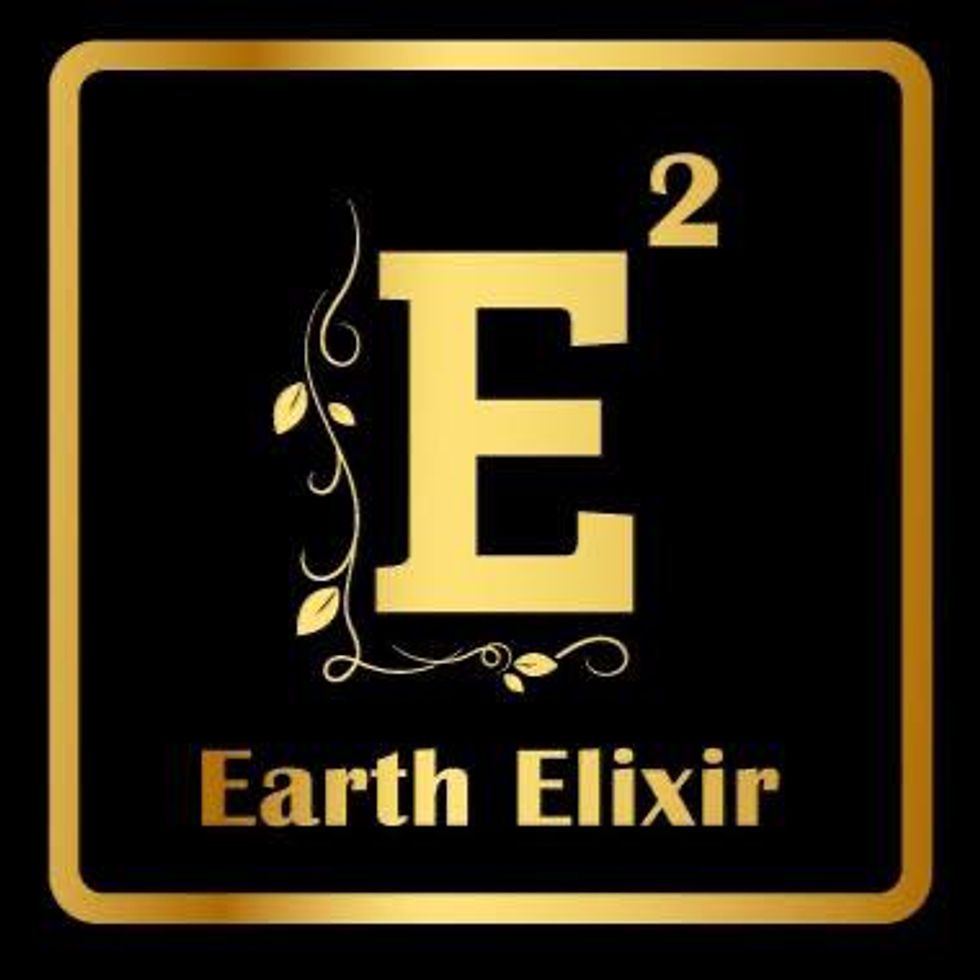 via: Facebook
"Many said that I wouldn't be able to do it with a seven-year-old, a 14-month-old and a newborn baby, but I have done it, customers are loving it and feedback has been amazing." Fancy more mom content? Scroll on for the viral moment that shows the realities of mom brain ...