Shauna Arocho, a woman who has been on an inspiring weight loss journey, decided to enjoy the sunshine and go with her husband to grab a cone at Dairy Queen on free ice cream day. That seems like a pretty normal thing to do, right?
Shauna had lost about 120 pounds overall, which is absolutely incredible.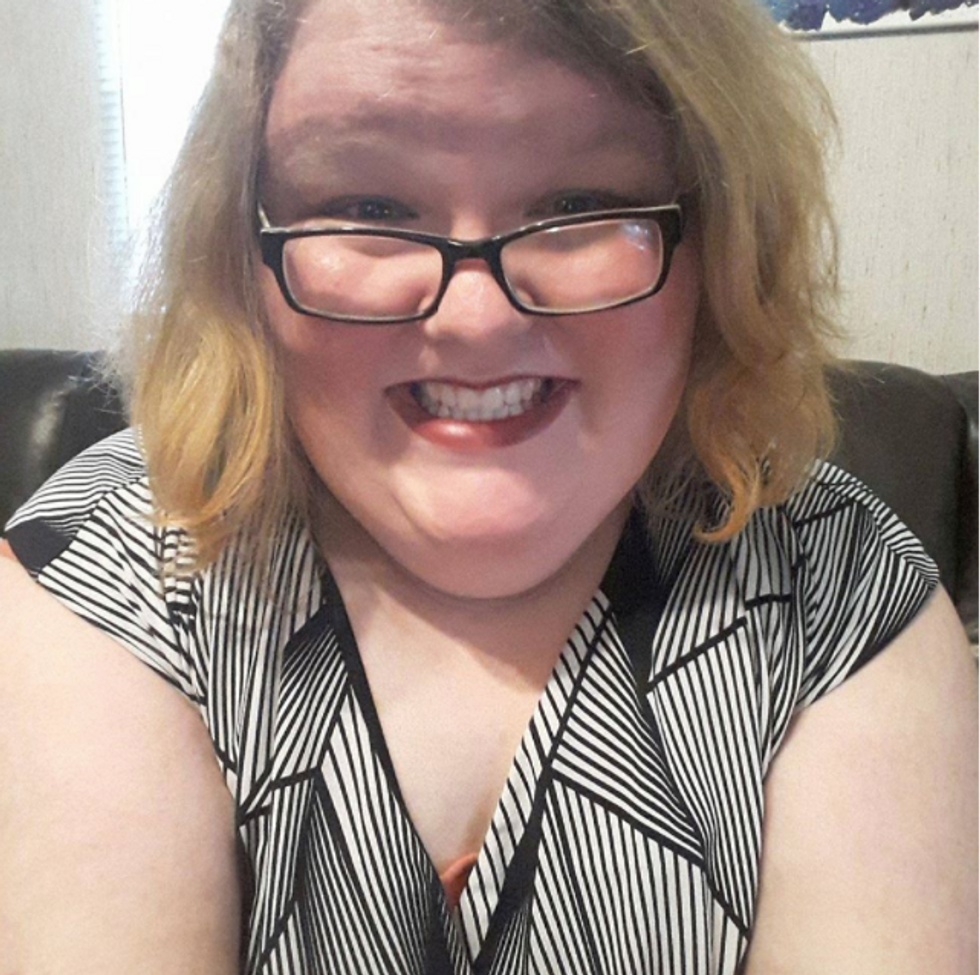 via: Facebook
But she almost lost her motivation after what happened when they went for that cone.
She took to Facebook in an emotional video that relays an important message.
In the video, she tells of her experience at Dairy Queen, where, "a car full of men stopped in the middle of a busy road, just so they could roll down their window and say, 'Eat that ice cream, you fat B I T C H.'"
What do people get out of that? Are they insecure? Raised by rabid badgers and harboring resentment towards the average human?
Bullying in any form — with kids or adults — is painful and harmful and can have tragic results.
Arocho continued in the video, and raised some extremely valid points.
"What do you get out of making me cry for the last fifteen or twenty minutes? I finally calmed down enough to make a video, and I'm only doing it because I think sharing this kind of thing is important. Because what do you get out of it?"
Arocho posted the video to help raise awareness about bullying.
But even she had no idea the hugely positive response the video would get.
Her post had been shared almost 100,000 times in only two days,

With people flooding her page with comments of support.
And let's be clear — it's amazing that she's lost weight and continues on that journey, but it shouldn't matter what she looks like.

She could be 290 pounds or 90 pounds and no one has the right to say anything about how she looks.
Thankfully she was able to turn it into a positive experience and hopefully remind people that words really do hurt.

Her initial video has over 125,000 shares and almost 50,000 comments, so her message definitely got out there.
Her video had been viewed over 2 million times and continued to be flooded with supportive comments.
As well as condemnation of the brainless idiots who thought it was a good idea to berate Shauna.
The anti-bullying message was strong, and Facebook had Shauna's back.
So much so, that she was overwhelmed with positivity and had to follow up on her video.
She made a quick follow up post to her video and was floored by the overwhelming positivity.
She wrote, "Yesterday my eyes were full tears from sadness. Today, the tears are happy ones."
Is it getting dusty in here?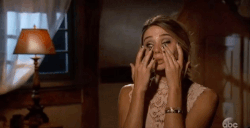 via: GIPHY
Or is it just me?
Shauna posted one final video and thanked everyone for their love and support.
Shauna said that she received nearly 5,000 messages of support and that she's slowly working her way through them to respond to everybody.
Okay, it's definitely not just me.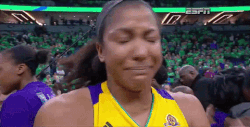 via: GIPHY
Shauna's videos have the Internet all messed up.
But you go, girl.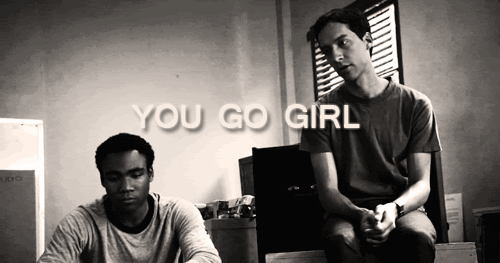 via: GIPHY
You're doing amazing. Don't let the haters get you down.