Many of us have a bucket list. Perhaps you fancy taking a trip to Paris, or skydiving, or tasting an oyster before you die. But one elderly lady from Roxboro, North Carolina, had a slightly more unusual wish.
Ruth Bryant, aged one hundred, claimed that she'd been good all of her long life. And while she doesn't seem to have any regrets, there is one thing that Smith has missed out on. Luckily, some obliging police officers decided to help Smith out with one of her last wishes - seeing the inside of a jail...
It's a universal truth that death is coming for us all.
And one way that people tend to manage this realization is by making sure that they live a life that's as fulfilled as possible.
Many of us create what's called a "bucket list."
The idea is that we make a definitive list of all the things that we want to do before we "kick the bucket," so to speak.
Many items on these lists tend to be pretty adventurous.
Skydiving is a popular entry on the stereotypical bucket list, thanks to the fear factor and intense thrill that the activity offers.
In fact, many bucket list options have a hint of flirtation with death.
Perhaps the feeling of a close brush with our mortality makes us feel more alive?
But not all bucket list items have to be so frightening.
In fact, the beauty of a bucket list is that there are no limits as to what it can contain - for example, walking the entire length of Manhattan for no real reason at all.
Really, the world is your oyster.
And one elderly woman from Roxboro, North Carolina, really thought outside the box when it came to her bucket list.
Ruth Bryant, aged one hundred, has led a pretty full life.
But there's one area wherein she hasn't really excelled - in breaking the law. She claims to have been good all her life, which has led to one thing.
Some serious fomo.
It appears that Smith was worried about dying without having experienced a run in with the authorities - and so she decided to make a slightly odd request.
So Bryant decided to reach out to her local police force.
And when Bryant's family showed up to celebrate her birthday, she was nowhere to be found ...
Because police had descended on the Cambridge Hills Assisted Living Center.
They'd turned up, sirens blaring, and taken Bryant away to jail.
Here's the lady in question.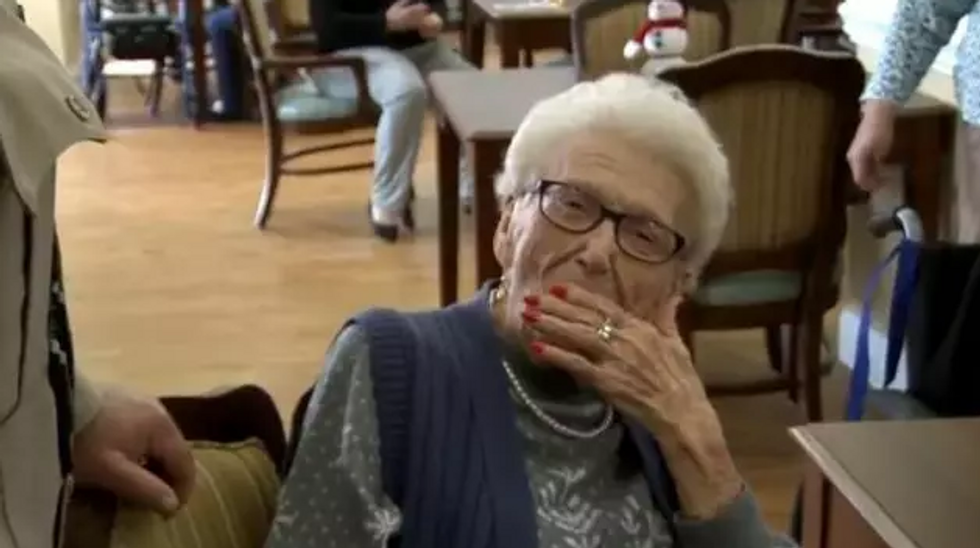 via: WRAL
When approached by the police and asked if she was Ruth Bryant, the feisty centenarian replied, "It all depends on what you want!"
The story is surprisingly cute.
Reports claim Bryant tried to fight off the police officers, resisting arrest and yelling, "I've got two bad knees!"
She was then charged with resisting arrest, too!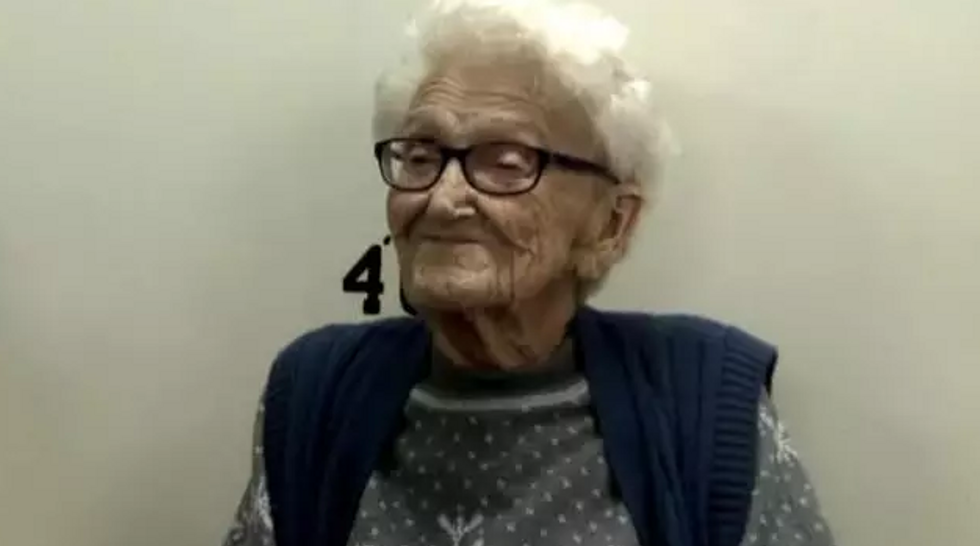 via: WRAL
Bryant was carted off to jail where she finally fulfilled her dream and saw the inside of a jail cell.
That wasn't all!
She managed to get her mugshot taken, and her fabled one phone call.
And even better?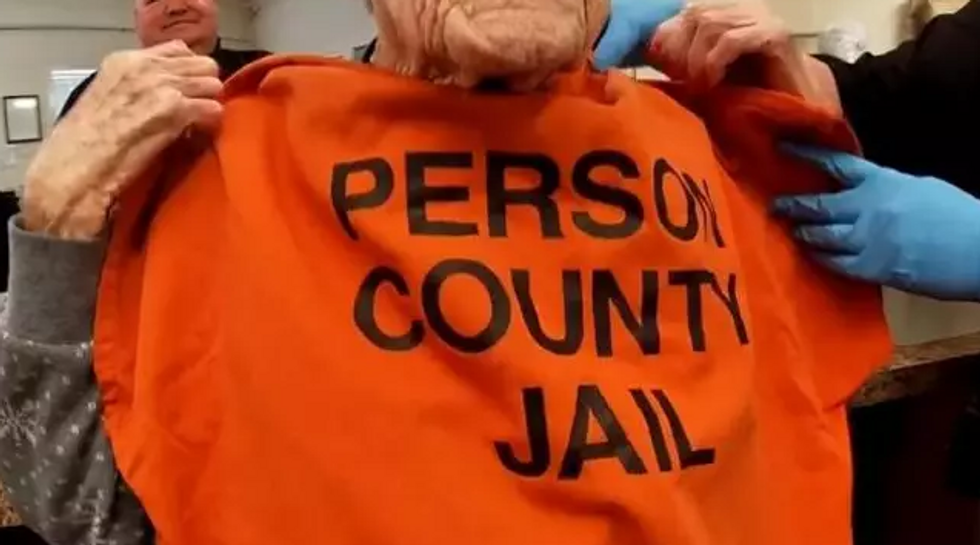 via: WRAL
She got the one present she's always wanted - that orange jumpsuit.
You might suspect this sort of energy.
But apparently, that wasn't the case.
Bryant apparently had a great time!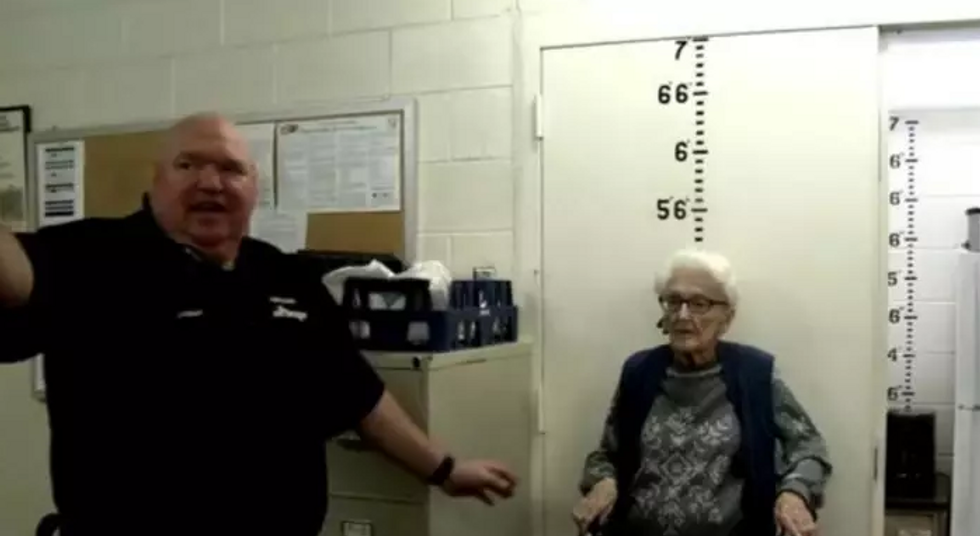 via: WRAL
"I'm in the jail-house now!" she laughed. "I finally got here!"
Apparently, after Bryant's ordeal, she celebrated in a more traditional way.
Heading back to her assisted living center to eat cake and have some fun with her family.
What an interesting birthday idea...Here is the amazing vid...
We can't say we'd be too keen, though.
Still, we wish her a happy birthday!
And if this was for her hundredth, we can only imagine how she will top it next year! Fancy more bizarre birthday celebrations? Scroll on for the biggest cake fails - including one that'll totally turn your stomach.