There's something about love, isn't there? The emotional fanfare of finding someone perfect is aspirational.
But one couple united by tragedy have gone viral online for their unlikely love story…
But the searching can make it seem like it's basically an impossibility. It can be a jungle out there, folks!

In fact, romantic life can often just feel like a string of missed opportunities as you search and search for "the one."

But once you find it, for many of us, it really does make every part of life seem a little bit brighter.

Finding the person who's a perfect fit, and that you can stay committed to for a long time, can make it feel like your life is moving in the right direction.

Becoming engaged to be married is one way that many choose to express the seriousness of their love for one another.

And for many women in particular, the marriage fantasy is something they spend a lot of time planning for.

There's one love story that truly captivates the internet.

The odds of this actually happening are so low…

On Sept. 30, 2017, Austin first noticed Chantal at a Las Vegas country bar. The 2 strangers were both in town for the Route 91 Harvest festival, a 3-night event featuring top country acts and up-and-coming artists.

Austin thought he'd try his luck and approached Chantal, but sadly he was rejected.

He approached Chantal one last time and asking her to dance. This time she agreed, and the pair talked for hours before exchanging numbers. "After I got over him not wearing cowboy boots [laughs], I thought he was really nice, handsome, and tall," Chantal said. "He was so easy to talk to, it felt like we knew each other forever."

"We were just listening to music having a good time. "Until we realized that the noises weren't fireworks, they were gunshots. Then it became, 'Am I going to survive this, how much longer until police can make it stop, and how do we get out of here?' "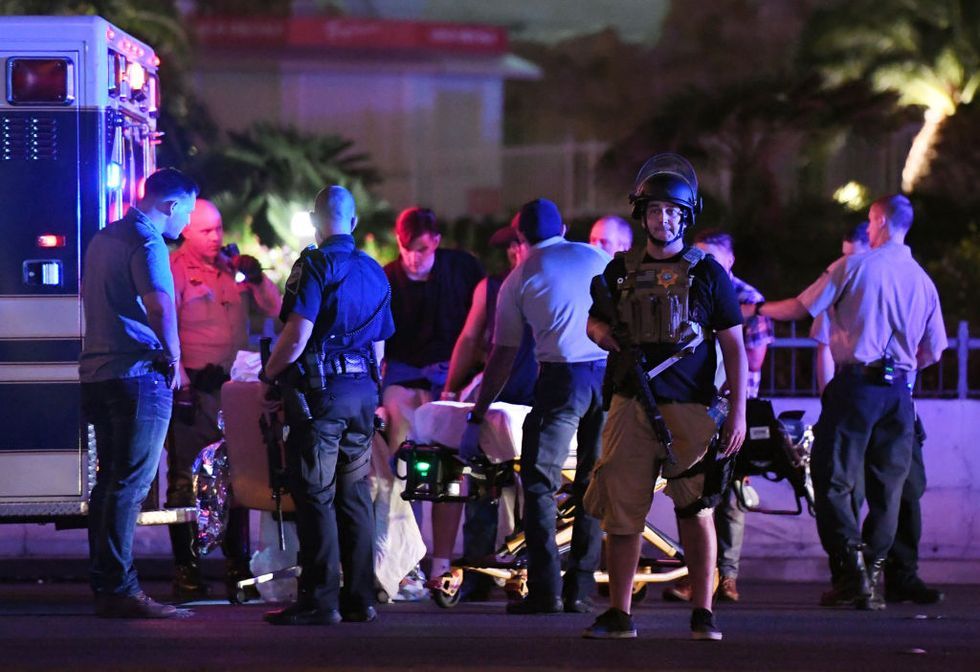 He killed fifty-eight people and wounded 413 – bringing the injury total to 869. A 59th victim died from her injuries in November 2019.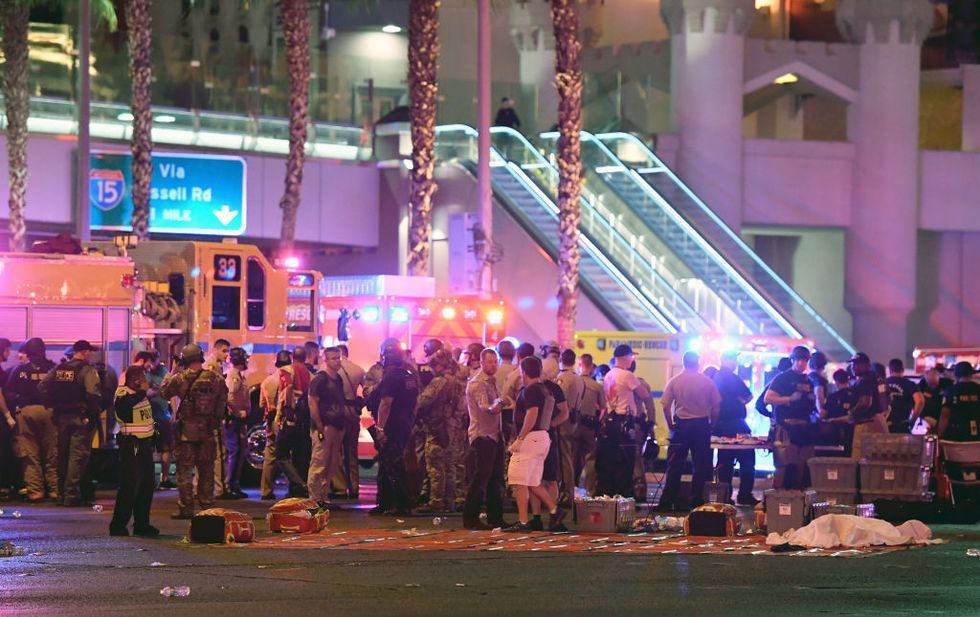 As bullets flew into the crowd, Austin explained that he felt compelled to protect Chantal. "I felt a sense of responsibility for Chantal," he said. "She was with me and not her friends. I felt like not only did I have to get myself out, but also her. Keeping her calm and getting her out kept me calm, and didn't allow me to panic."

"I remember laying on the ground just looking into Austin's eyes, trying to make sense of everything," Chantal explained. "Next thing I knew, Austin was holding my hand and we were running through the entire grounds trying to make it to safety."

And said their goodbyes the following day, with Austin returning home to San Diego and Chantal back to Canada.

And they quickly began to fall for each other after their tragic experience.

And they later married in a San Diego courthouse.

The couple had planned a traditional celebration…
But that has been postponed due to the global pandemic.

"I felt safe with him — I didn't want to leave his side," Chantal explained, about the night of the shooting. "In many ways, he did save my life." You can keep up with their journey here. Want to hear another unlikely love story? Keep scrolling to check out the couple who match their outfits with their tortoise.