Selfie-related deaths have spiked over the last few years, and the figures are only getting worse.
And now, the search for the perfect selfie has cost one woman her life...
Selfies may be a big thing on social media...
But, believe it or not, they've been putting hundreds of lives at risk.
It might surprise you to find out that selfie-related deaths happen a lot more than you might think...
And the death toll is on the rise.
Researchers at the US National Library of Medicine have even gone as far as to recommend that "no selfie zones" should be placed at dangerous sites...
Including places like tops of mountains, tall buildings, and lakes, where many deaths occur every year.
Drowning, transport accidents, and falling were found to be the most common cause of death.
But death by animals, electrocution, fire, and firearms also appeared frequently in reports from around the world.
Reports found that here in the US, we have one of the highest rates of selfie-deaths than most countries...
And that 72.5% of those reported are men. Although that doesn't put women out of the equation completely.
And it seems as though selfie-related deaths are on the rise...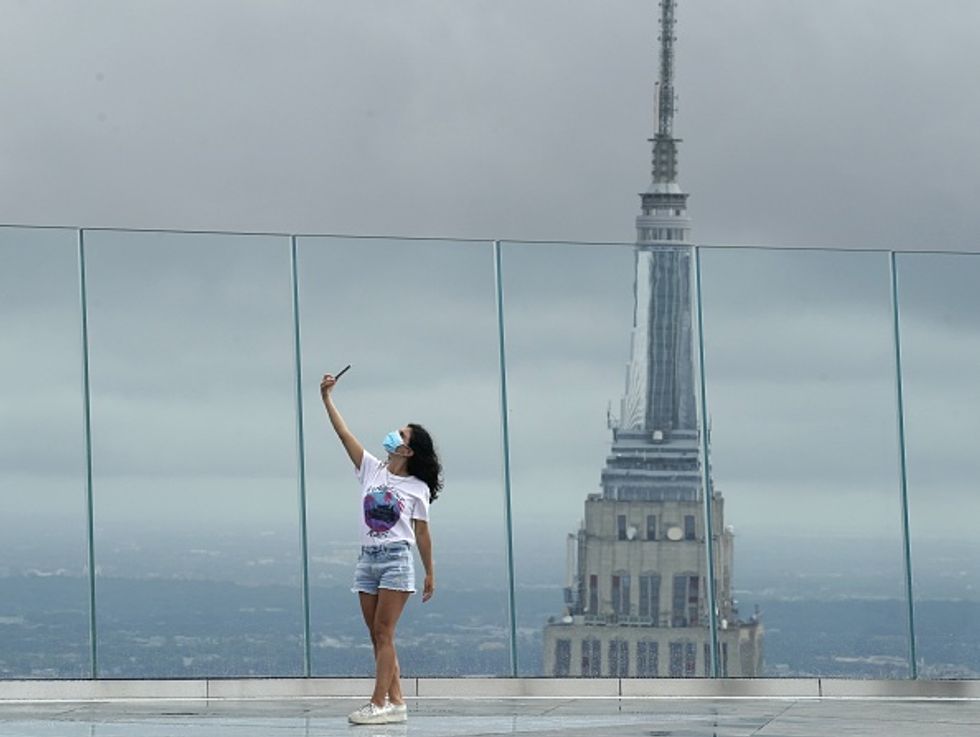 via: Getty
There were only 3 reports of selfie-related deaths in 2011, but that has escalated massively to ninety-eight in 2016, and ninety-three in 2017!
However, the researchers think the number of deaths could actually be much higher than this.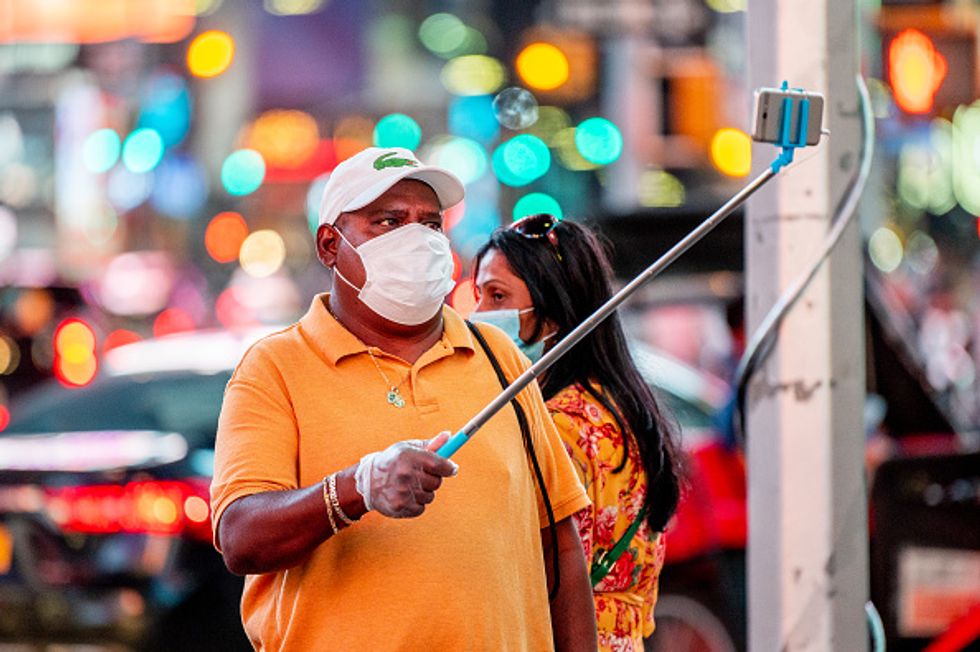 via: Getty
"It is believed that selfie deaths are underreported and the true problem needs to be addressed," the report says. "Certain road accidents while posing for selfies are reported as death due to Road Traffic Accident. "Thus, the true magnitude of the problem is underestimated. It is therefore important to assess the true burden, causes, and reasons for selfie deaths so that appropriate interventions can be made."
Despite the risk, people still seem intent on taking incredibly risky selfies...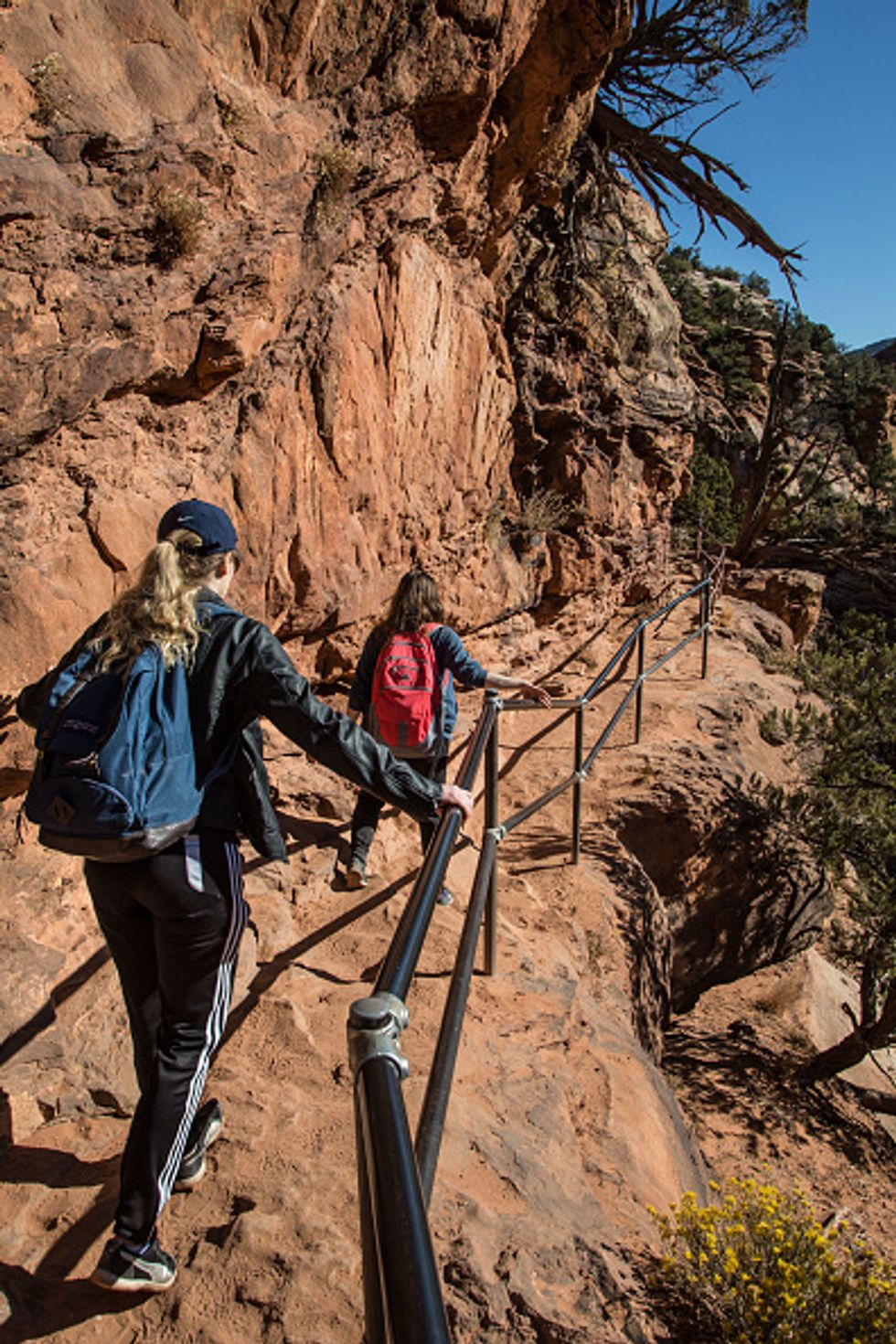 via: Getty
Just for the perfect picture.
But it's not just here in the U.S. people are searching for the perfect selfie spot...
And it has cost one woman her life...
An Australian woman fell 260 feet to her death in front of her husband and 2 sons after climbing over a safety barrier at a nature reserve.
Thirty-eight-year-old Rosy Loomba was hiking with her family at Grampians National Park in Victoria at the Boroka lookout near the village of Halls Gap.
Police have issued warnings about the dangers of the area before.
But despite the warnings, the woman climbed over the safety railings and fell as her husband, Basant, and 2 young sons watched helplessly.
Emergency personnel took over 6 hours to retrieve her body from the rocks below.
"She was a good life partner for my brother and best mum for her kids," the woman's sister-in-law Jassu Minal Loomba said. "[The family is] still in shock and it's really hard to believe." This is devastating news. RIP. Sadly, this is far from the only tragic death to happen this way... keep reading to find out how one man fell to his death in Florida...