While the world is undergoing the biggest threat to humanity for years, it has become hard to remember that there are other stories out there.
Coronavirus dominates every thought, every hour, every headline - but here's a story that should take your mind off it. The story of how a young woman bought a dress online - that really didn't fit her.
Actually, her bust quite literally couldn't fit inside the materials!
Keep scrolling to learn more about this hilarious tale.
Coronavirus is dominating every headline.
via: Getty
Since December 2019, global headlines have been adorned by continuously terrifying news about the spread of the notorious virus.
And, at first glance, the statistics are terrifying.
via: Getty
At the time of writing, there are 
3,328,106
confirmed cases.
And of that, there have been 234,718 deaths.
via: Shutterstock
A horrifying number.
It's been a truly dire couple of months.
via: Getty
In a bid to combat the spread of the virus, various world leaders have imposed lockdowns upon their countries.
Millions are now quarantined to their homes...
via: Getty
With strict social-distancing rules preventing them from having any physical contact with friends and loved ones.
It's an undeniably difficult time...
via: Getty
And the only thing getting many people through these dark times is the idea that, by remaining self-isolated, they are helping to slowly rid the world of the devastating pandemic.
But we need to remember.
via: Getty
That there are millions of other stories out there that have nothing to do with COVID-19. So the world doesn't have to feel just as bleak as it does at the minute.
And this is just one of them.

This is the story of a woman who bought a dress online. How's that a story, I hear you asking.
Well the dress didn't fit.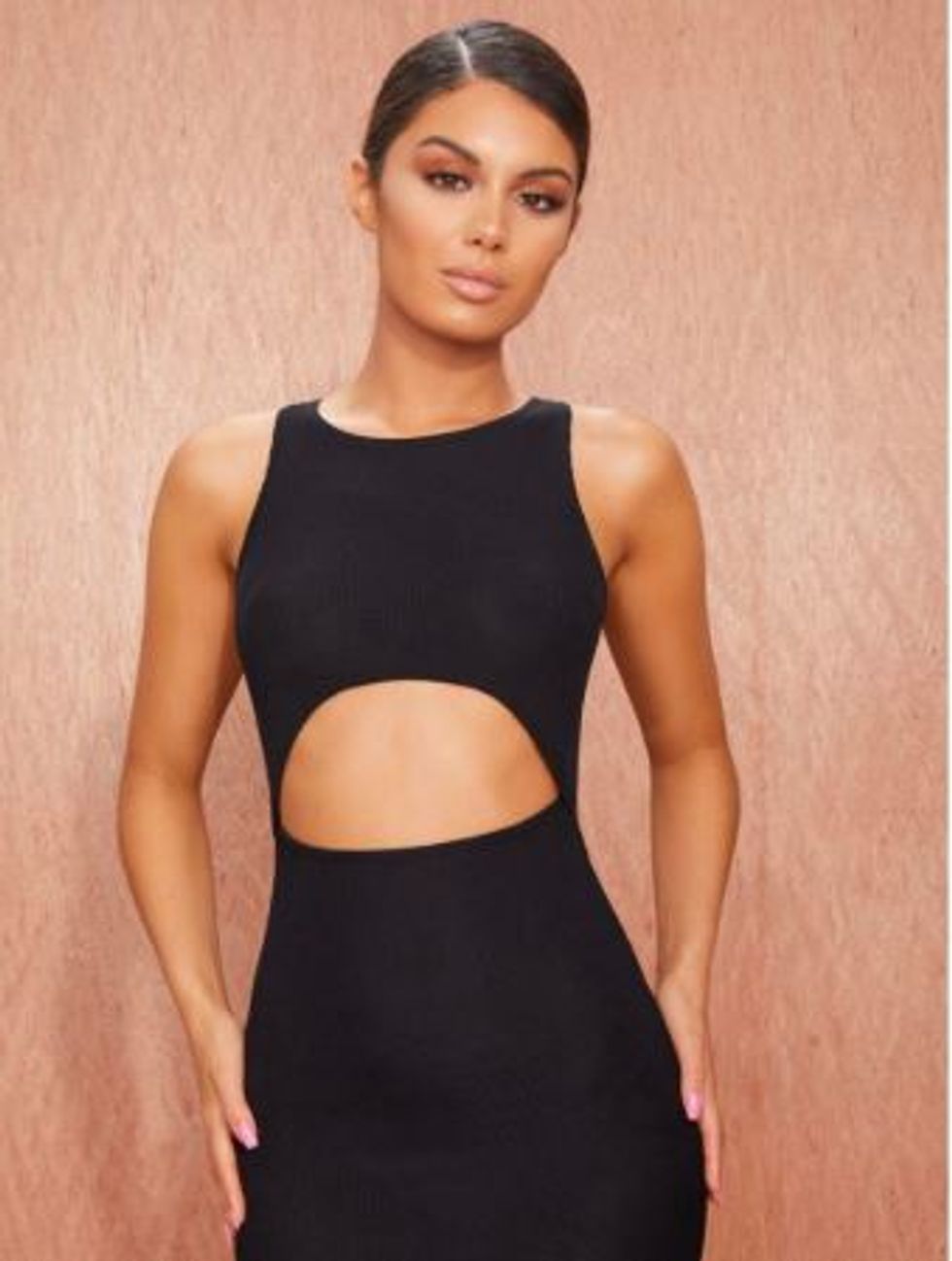 And I mean like the dress didn't fit AT ALL.
Her breasts were completely out.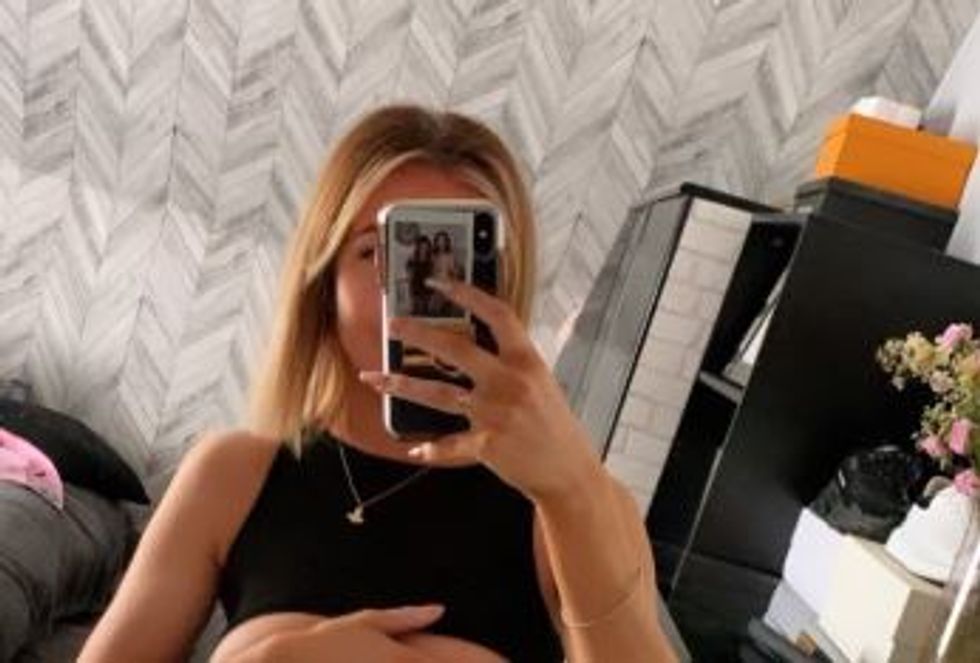 The dress was supposed to help show off a woman's bust. But it wasn't even covering them!
The woman shared the images online.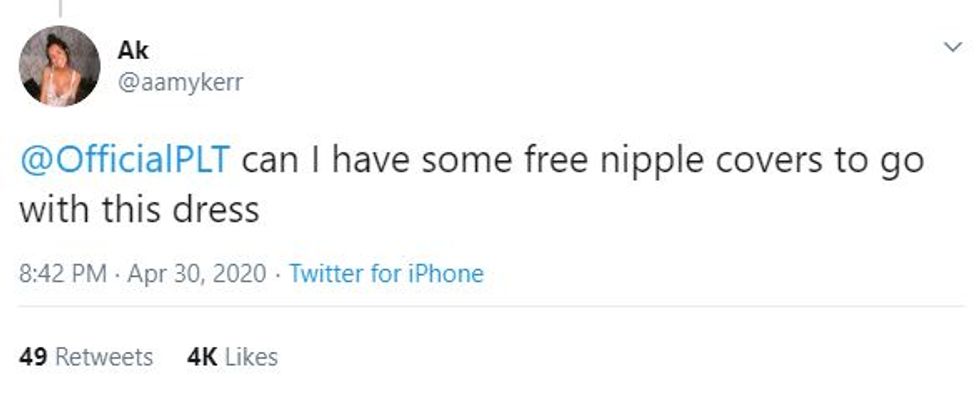 via: aamykerr / Twitter
She revealed that she had bought the dress three sizes bigger than usual to make sure that her breasts would fit.
But nope!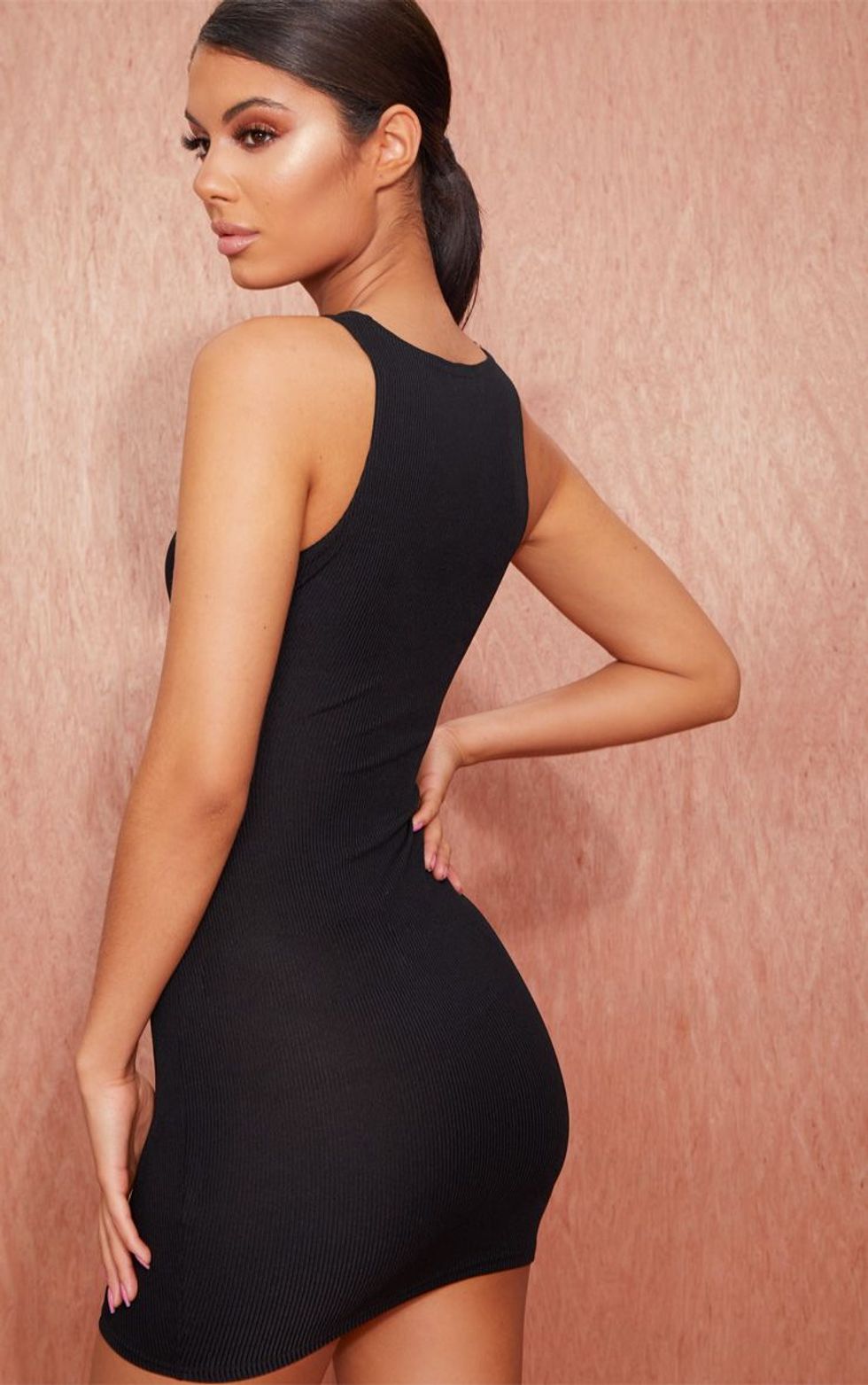 As the images reveal, they weren't going to fit in there at all.
The post was uploaded to Twitter.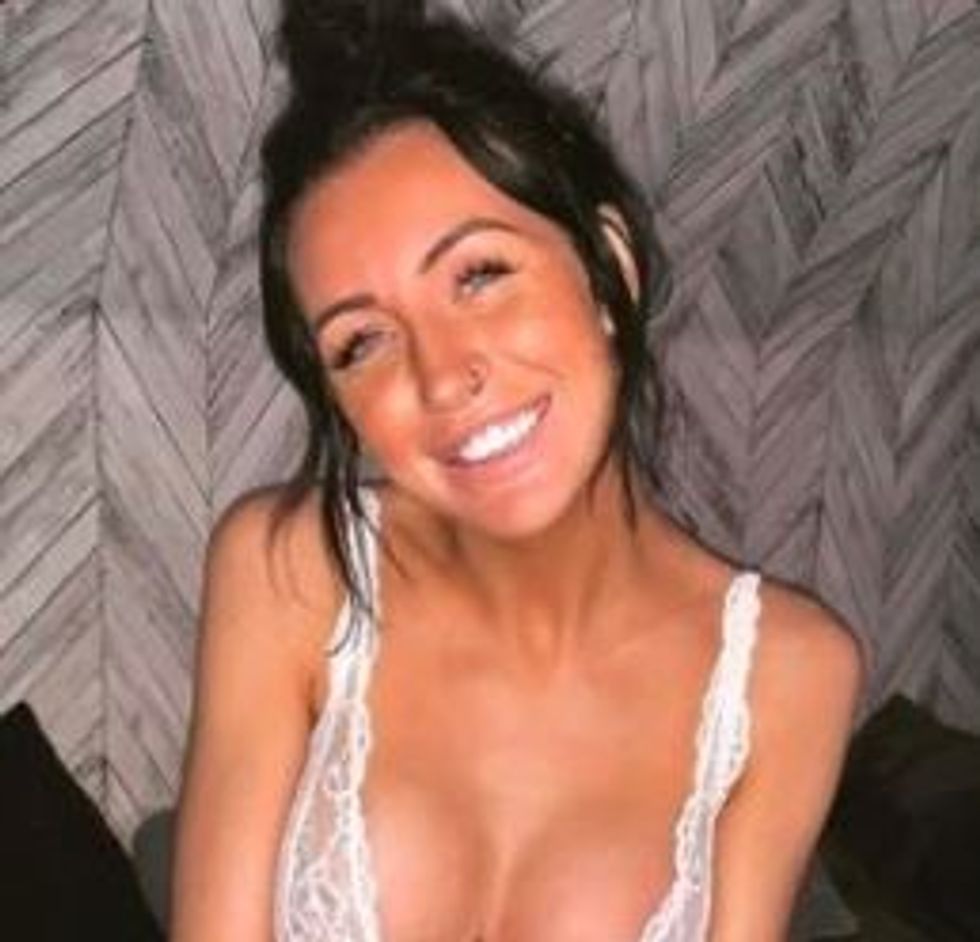 And the young woman who posted the images was none other than Amy Kerr.
She tweeted the shop.

Taking to Twitter, Amy tweeted Pretty Little Thing writing:
PLT dresses are smart like.
She added: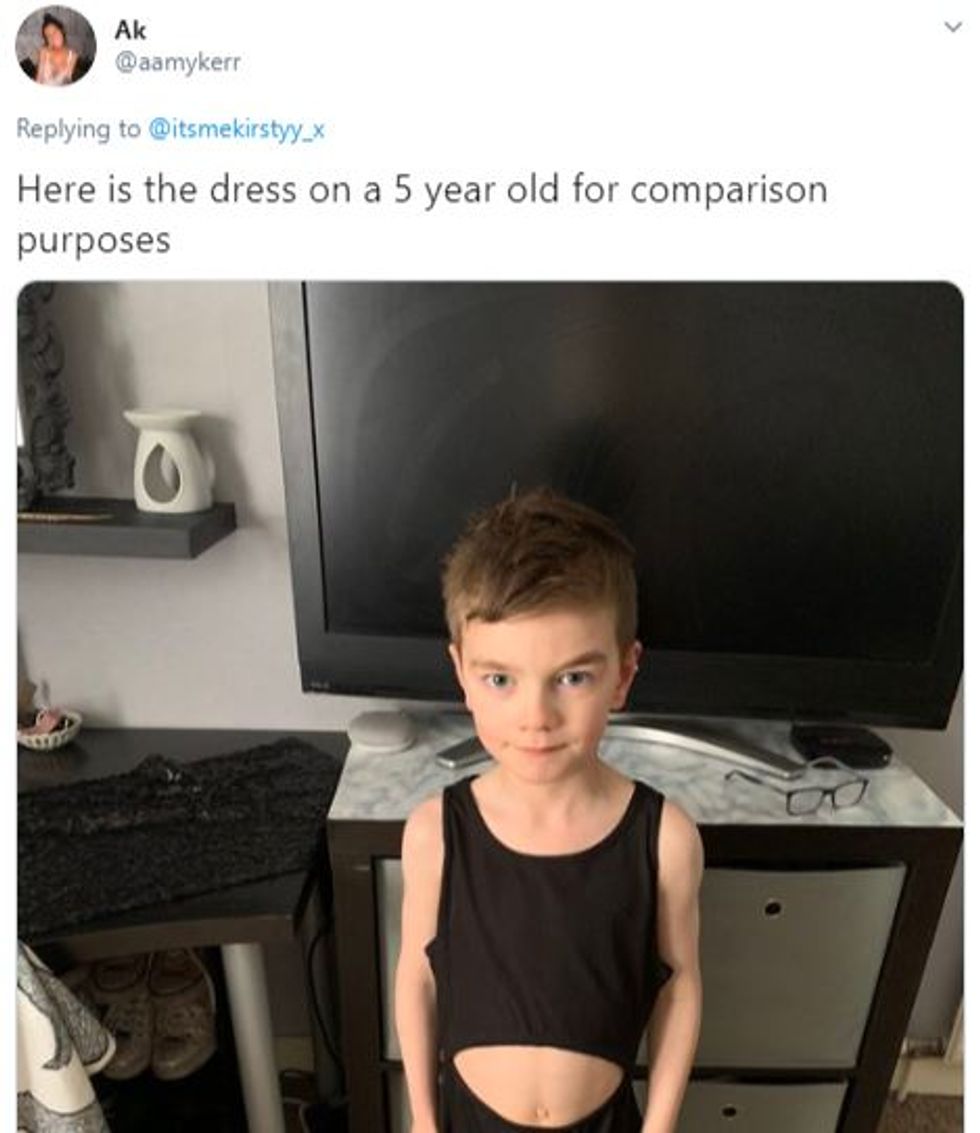 @OfficialPLT can I have some free nipple covers to go with this dress.
But that wasn't all.

She then tweeted:
I bought THREE SIZES UP from my usual cos I know what they're like. F*n shambles. . .
She continued: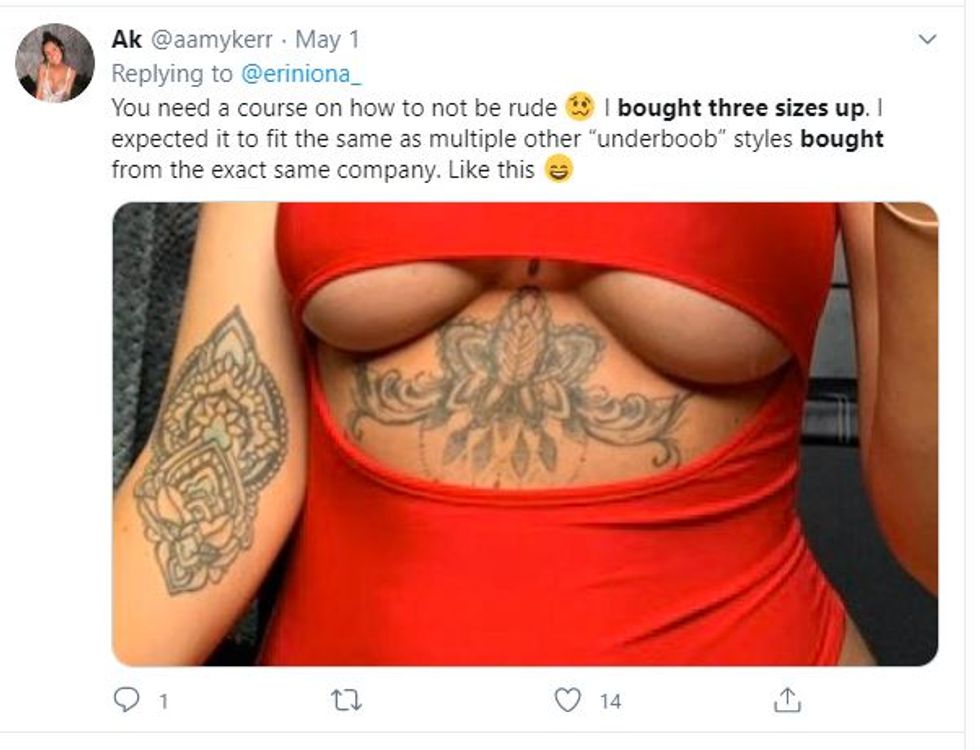 Even before I had boobs this wouldn't have covered my nipples. Their sizing is a shambles.
The dress she bought was an 'underboob' style outfit'.

I guess the underboob was a touch too literal!
Check out the post below.
PLT dresses are smart like 👍🏼👍🏼👍🏼👍🏼 https://t.co/pibU5MsvIv

— Ak (@Ak)1588255143.0
Understandably the post went incredibly viral in just hours!
Because, after months and months of bad news...
via: Getty
I think it's about time we had a little bit of funny news, don't you?