The Joker has long been a fictional favorite, but when one woman suggested flipping the main character's gender, Twitter was not pleased.
Read on to see what she had to say…
Last year, we were introduced to the latest Joker…
And we were not disappointed.

Speaking to LadBible, the Oscar-winning actor explained his unique approach to the role: "I thought it was important for it to be its own thing, to be its own interpretation. What's interesting about this character is that everybody can interpret it however they want."

Directed by Todd Phillips, Joker tells the origin story of, you guessed it…the Joker (or Arthur Fleck as he's known as in the movie), and how he evolves into the criminal mastermind we all know him as.

Set in 1981, Fleck, who is emotionally withdrawn and is working as a party clown, lives with his mother in Gotham City – a town riddled with crime and unemployment.

Due to this, he often lands himself in bad situations, ultimately resulting in a huge downward spiral.

Fleck is isolated, bullied, and lonely.

Soon enough, Fleck's life becomes rife with out-of-control into delusions, violence, and anarchy and thus, the clown-faced criminal is born.

The movie was an immediate success…
And, to this day, it has grossed an eyewatering $1.074 billion worldwide.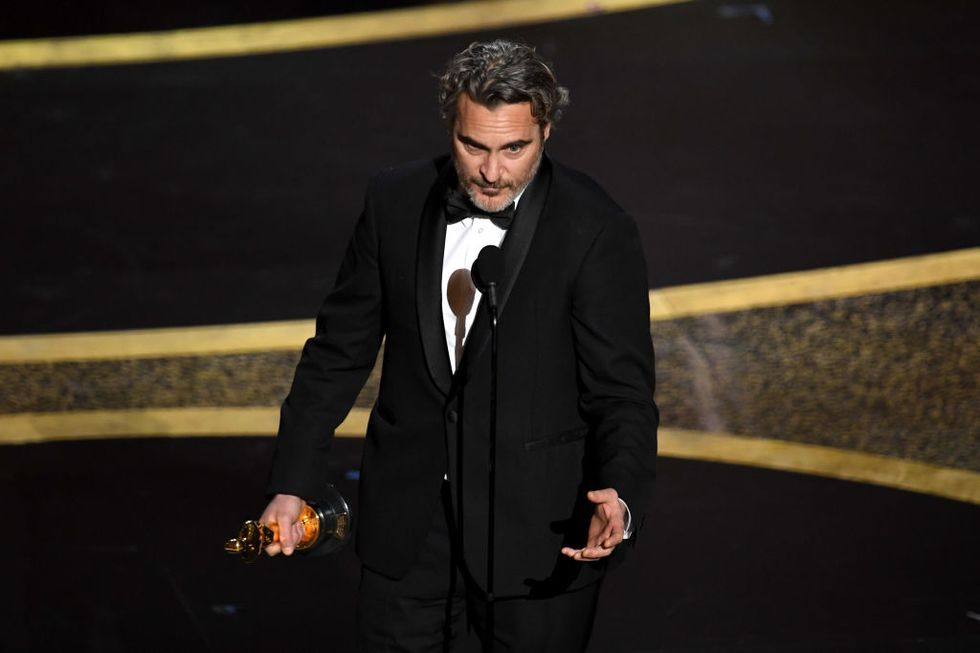 Joaquin Phoenix alone won an Academy Award, Golden Globe, BAFTA, and a Critics' Choice Movie Award for his portrayal of the troubled Arthur Flack.

And it certainly didn't disappoint, with many people slamming the movie for its representation of mental health and "glamorization" of violence.

Some even found it so disturbing, that they were unable to continue watching.
Several people took to Twitter to call out the "horrible" movie, saying how they've were left completely terrified.

While some have praised the movie for shedding light on the struggles of living with a mental illness, others didn't agree and think the film's portrayal did more harm than good.

Like this user, who cited the graphic shooting as one of the main reasons why they feel a trigger warning should have been placed at the start of the movie.

Because it was confirmed that the movie was in fact the most complained-about production of 2019.

The board, who is responsible for deciding the age rating for films and TV series across Great Britain, revealed the findings in its annual report.

Fewer than half the number of complaints received in 2018. But, out of that, twenty were about Joker.

But one woman's recent Twitter thread might be even more controversial …

And people went off.

And for more from the controversial move, scroll on …