A woman who did not know she was pregnant has made headlines across the world after giving birth on a plane.
Amazingly the entire incident was caught on camera too.
Keep scrolling to check it out...
This is the incredible story of a woman who gave birth on a plane!
Keep scrolling to have a look for yourselves...
Now, welcoming a child into the world is an amazing experience.
magical,
and it truly releases the inner warriors in women after a grueling 9 months of pregnancy.
The labor isn't so magical, however...
The labor of childbirth is known for being one of the most painful things that the human body can experience.
It is the very thing most women dread.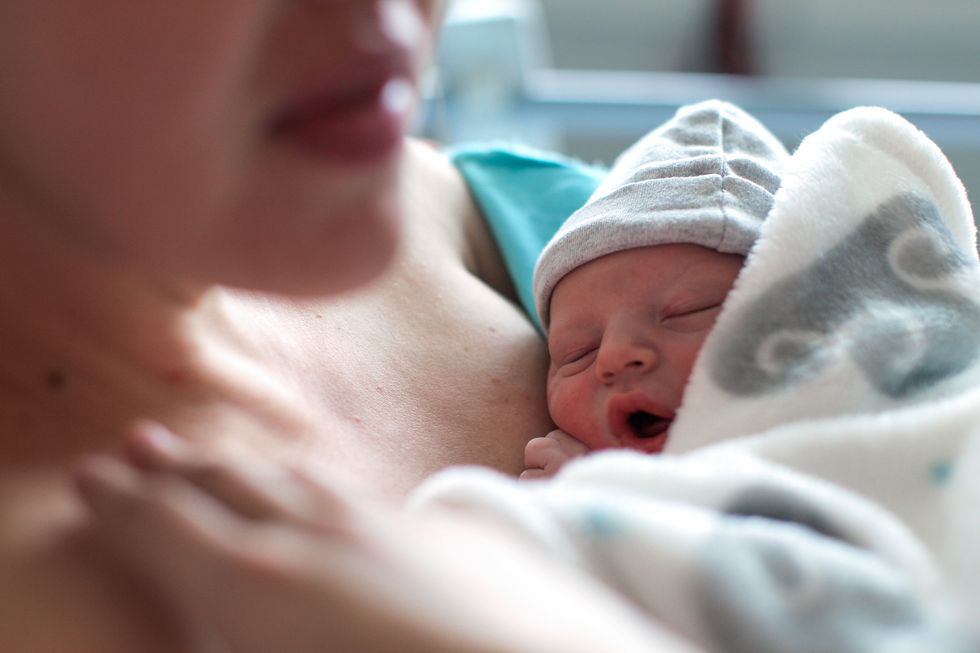 via: Getty
A combination of intense muscle tightening, abdomen cramps, pain in the torso and pelvic area, back pain, contractions from the uterus, and, eventually, pushing a baby out... It's certainly no walk in the park.
Labor is different for every woman.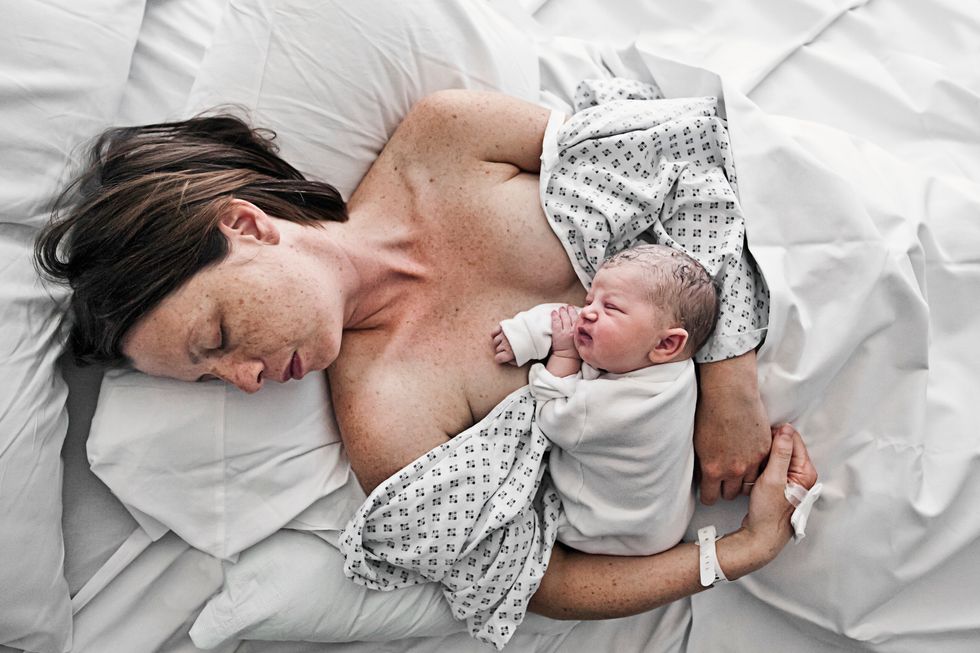 via: Getty
Despite the fact that labor is pretty much guaranteed to be painful, it varies slightly for every woman; no labor is the same.
This can depend on the woman's genetics...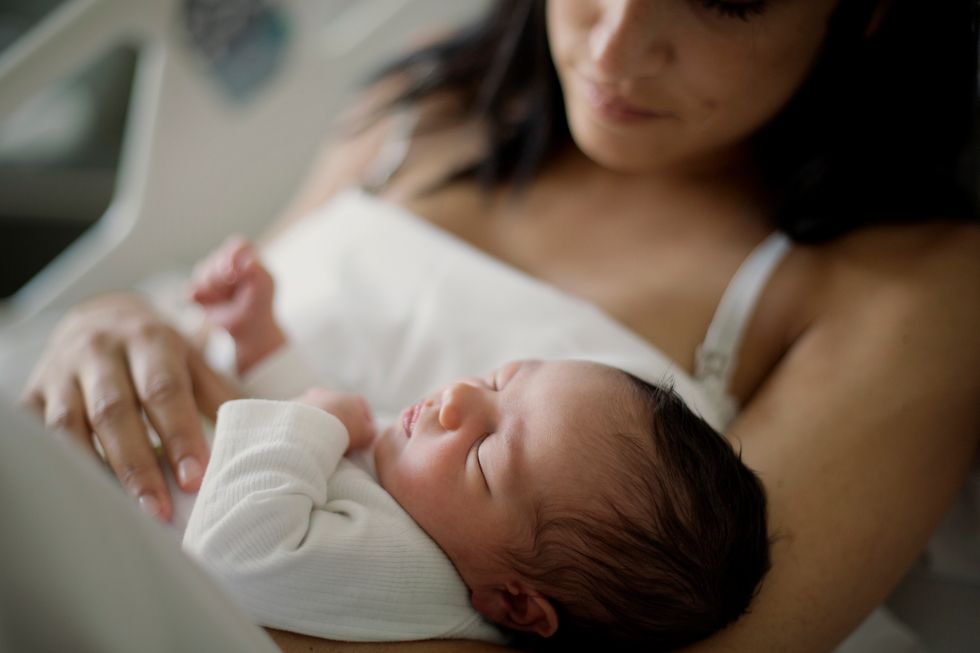 via: Getty
As well as her tolerance to pain, her body type, and her health.
But it can also depend on the size of the baby...
This is an important factor when it comes to giving birth naturally, because sometimes, it's physically impossible.
But one woman recently made headlines.
After going into a labour in the middle of a flight.
And the woman did not even know she was pregnant.
TikTok @juliabernice
Utah woman, Lavinia Mounga, was flying to Honolulu when the incident happened.
She was flying from Salt Lake City with her family.
Twitter @luvinya
When she noticed something strange...
She was having contractions.
Hey let's getawaaaaaaaaay.

— Lavinia T Mounga (@luvinya) April 28, 2021
Earlier that day she had no idea what was to come.
Before her flight she even tweeted: "Hey let's getawaaaaaaaaay."
Overwhelmed in the best ways.

— Lavinia T Mounga (@luvinya) May 1, 2021
Her next tweet would be about the birth of her child.
When she wrote: "Overwhelmed in the best way."
Glad you found me. My twitters not as cool as the story is lol

— Lavinia T Mounga (@luvinya) May 3, 2021
Her story went viral.
After another passenger on the flight caught the entire thing and shared it on TikTok.
@luvinya done had a whole baby over the Pacific Ocean, in the air on her way to hawaii y'all! So amazing!! Congrats & Welcome baby Ray 🥳🥳🥳💙 https://t.co/LNQVE0JyvJ

— WVC _ 801 (@WVC__801) May 3, 2021
TikTok user, Julia Bernice, shared the video writing: "A baby was just born on this plane!".
Thankfully there were many medical professionals on the plane.
Tired but not. Don't want to respond to the socials and Twitter is my most calm. I like it here.

— Lavinia T Mounga (@luvinya) May 3, 2021
Such as Lani Bamfield, a nurse from Kansas City.
Bamfield wrote:
Shiiiiii why you know me so well!!! My goodness Chantilly!!! https://t.co/FjMODtFwJo

— Lavinia T Mounga (@luvinya) May 3, 2021
If anyone would like to know how our trip to Hawaii is going… here's how it started.
We delivered a 26-27 weeker in the airplane bathroom, in the middle of the ocean, with three NICU nurses, a Physicians assistant, and a family medicine doctor we were able to make it THREE HOURS before we could finally land but the baby and mom did great.

"God was definitely up there with us."
GoFundMe
And the baby has been described by many as a miracle.
Mounga's sister has launched a GoFundMe to pay for their medical costs, until the family can return to Utah.
And so far almost $6,000 has been raised.
Writing on the site, her sister wrote:
Baby is currently in the NICU growing stronger and stronger each day. Lavi & baby will be staying in Hawaii longer while baby gets healthy enough to fly back home to Utah. The money donated will be used to help alleviate some of the financial burden of the medical bills as baby will be in the hospital until end of May/June. We love our little baby Raymond Kaimana Wade Kobe Lavaki Mounga and can't wait til we are able to bring him back home to Utah.