When it comes to choosing the ideal pet, a dog is always the first that comes to mind.
Man's best friend is the ultimate faithful companion, so when unfortunate events happen, it can be devastating.
One woman's obituary has gone viral and thousands have rallied together to offer their condolences.
It's safe to say that dogs are one of the world's most popular pets.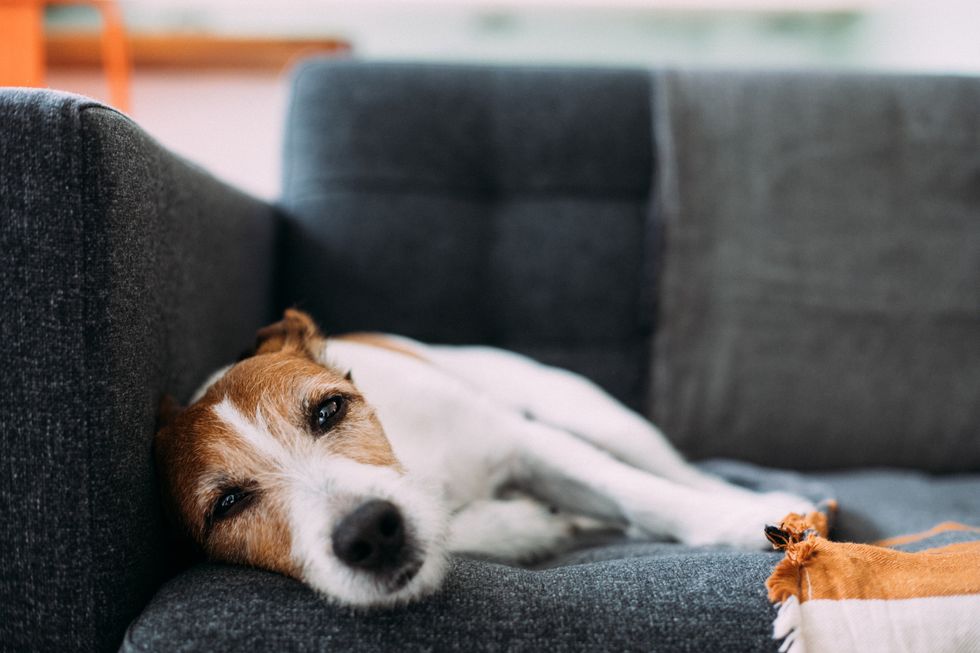 via: Getty
These lovable and loyal companions make the perfect household pets, and it also helps that they're 
so damn cute.
But it is a sad reality that a lot of dogs are homeless.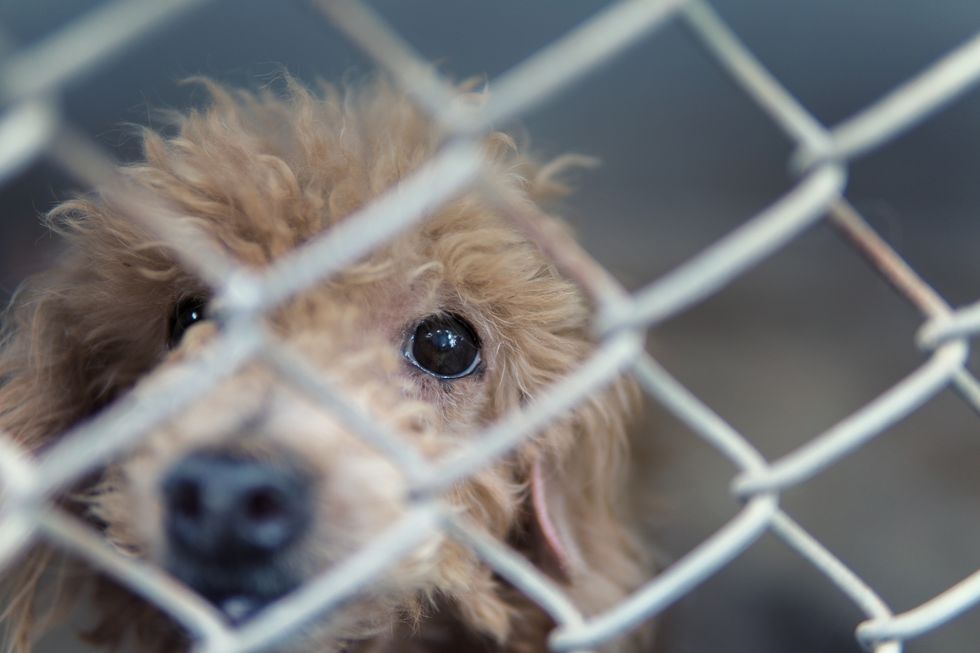 via: Getty
Many dogs are abandoned and are left to be stray all around the world.
There are too many dogs abandoned to live on the streets.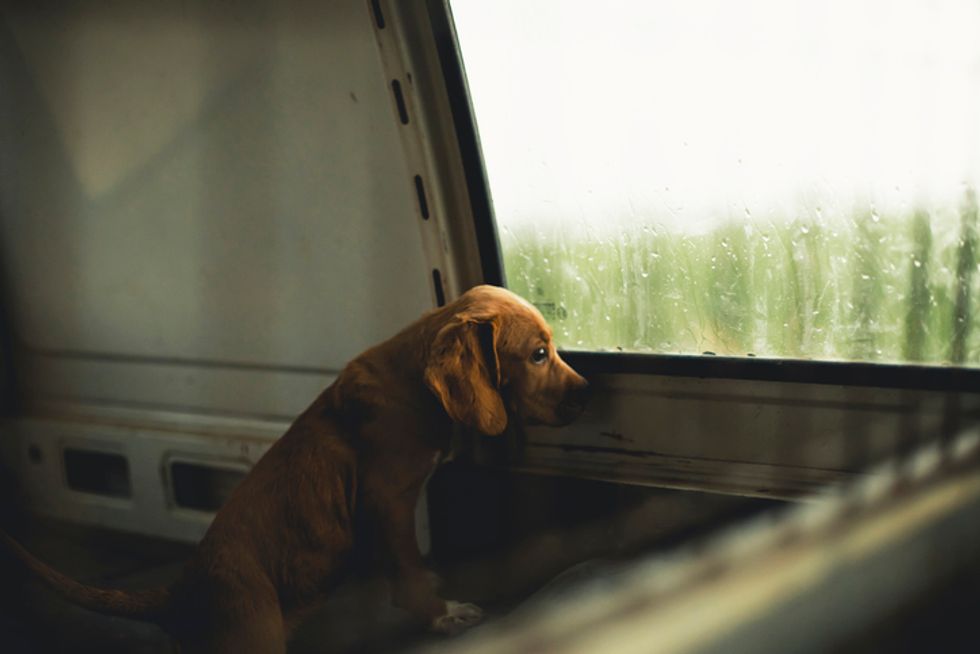 It is
 estimated
 that there are around seventy million stray dogs here in America currently.
What exactly happens to these strays?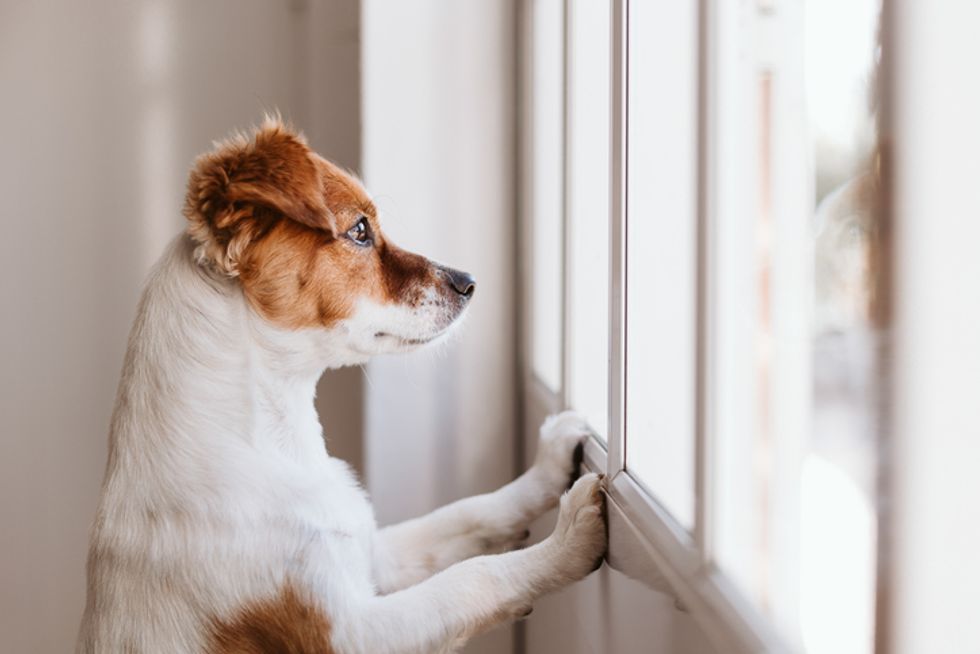 A lot of stray dogs are picked up by the local councils and are kept in shelters or pounds until they are rehomed.
But there is a devastating reality...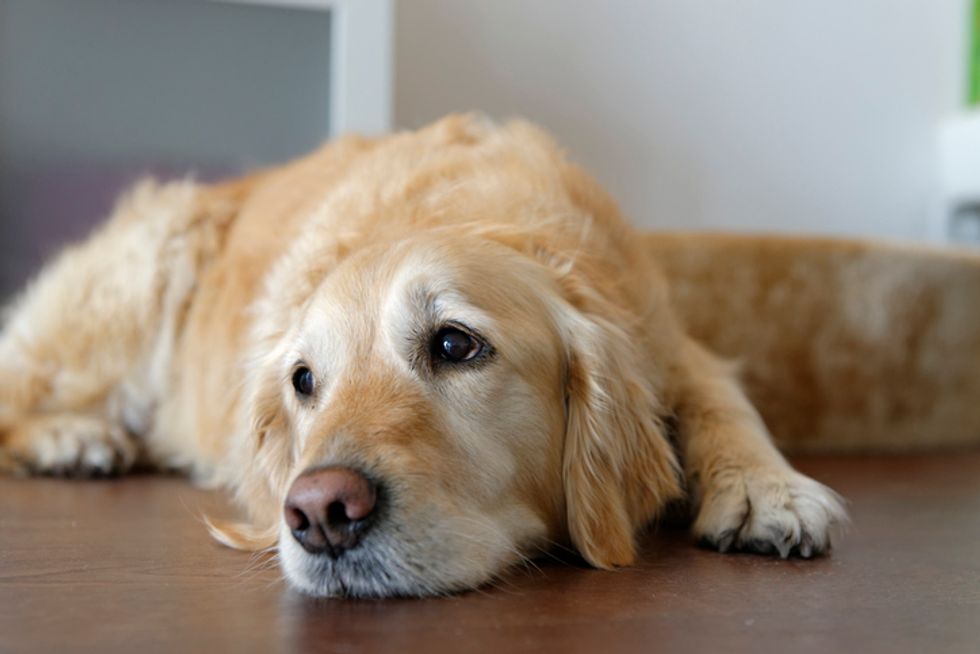 Many of these dogs are euthanized if they cannot get rehomed quickly enough.
There's a huge effort to steer people towards adopting rather than buying pooches from breeders.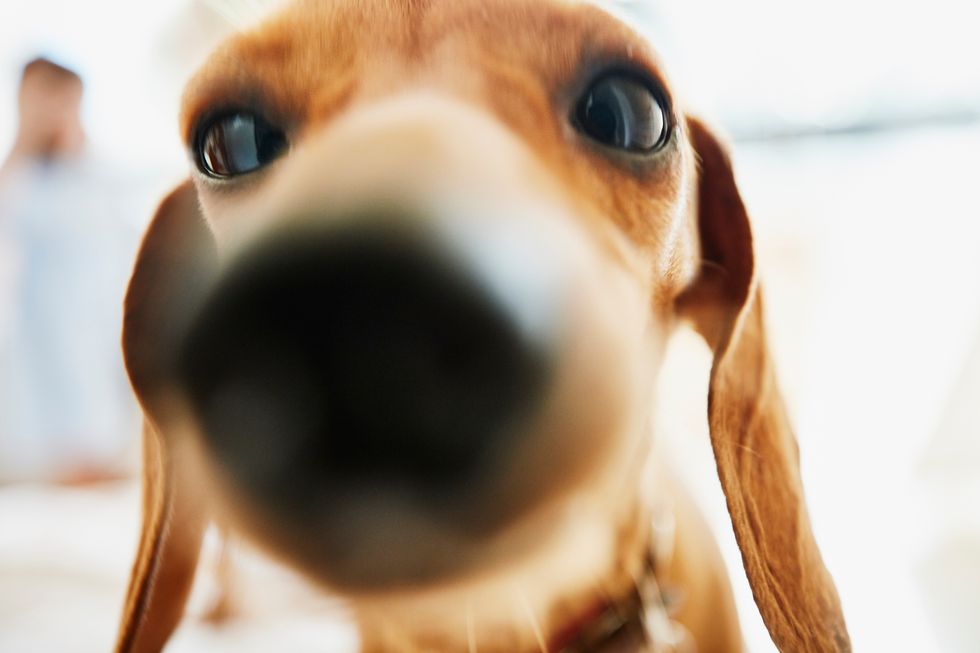 via: Getty Images
We've all heard the saying "adopt don't shop."
And that's exactly what Sallie Gregory Hammett did.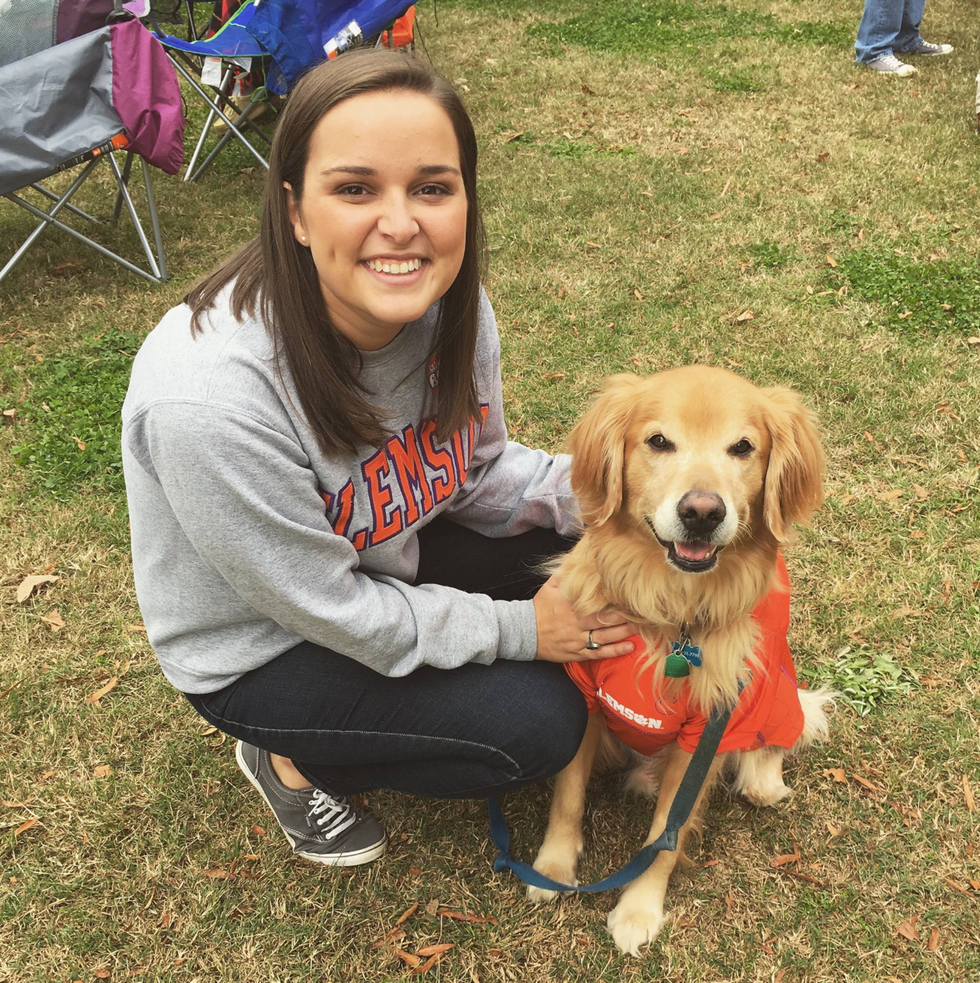 She adopted her golden retriever, Charlie, 7 years before his unfortunate death earlier this month.
And she made the adoption at a crucial time in her life.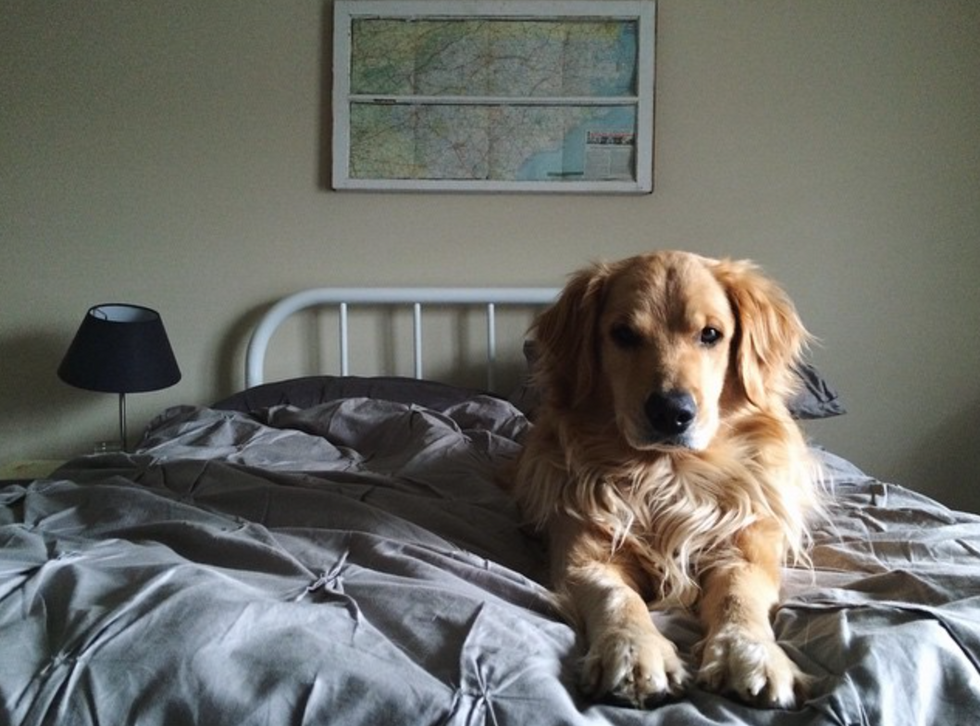 She was young, single, and had just moved to a new city where she hardly knew anyone, so he quickly became her best friend.
And during their time together, Sallie also met the other love of her life.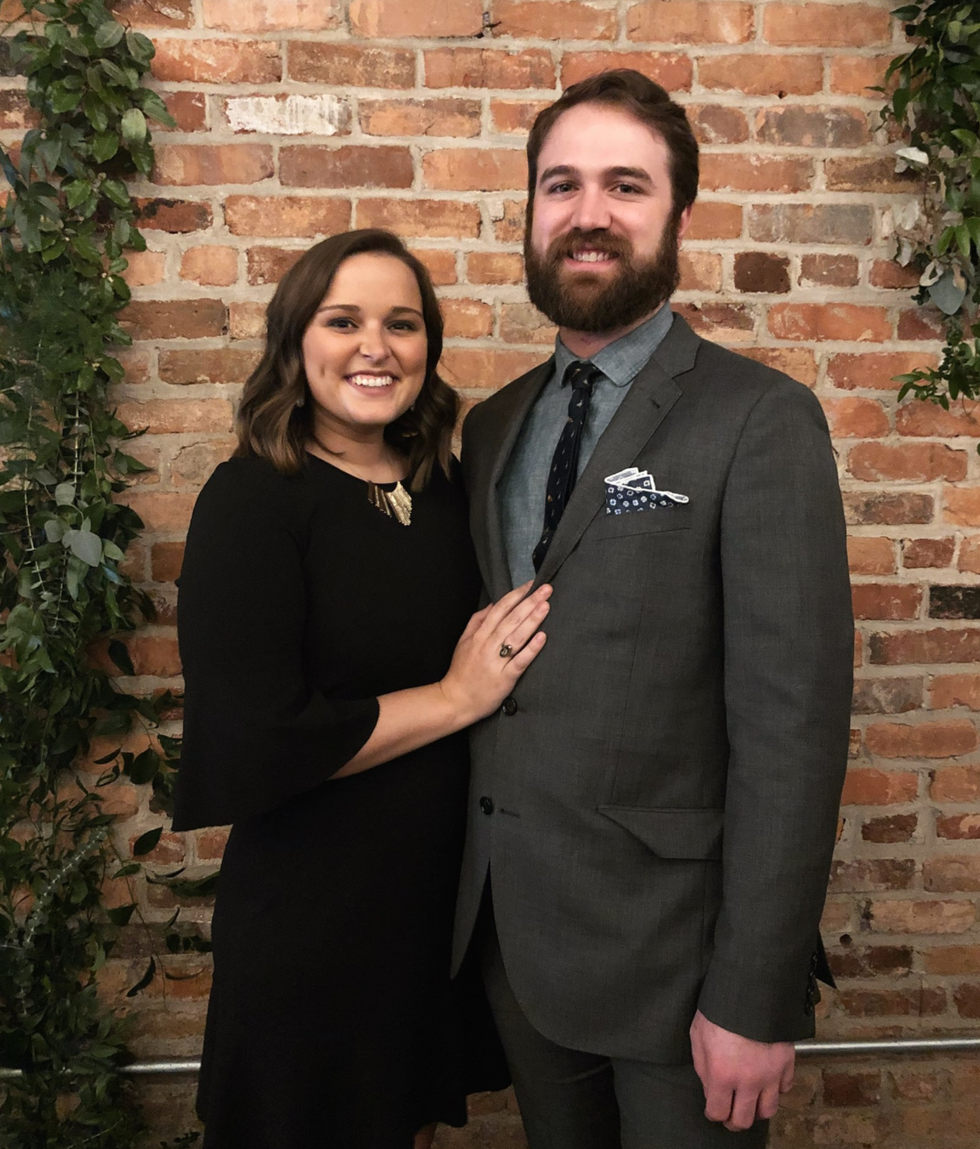 Sallie met her now-husband, David Hammett, after she adopted Charlie and she knew he was the one because Charlie loved him as much as she did.
But sadly, the little pup developed some health complications.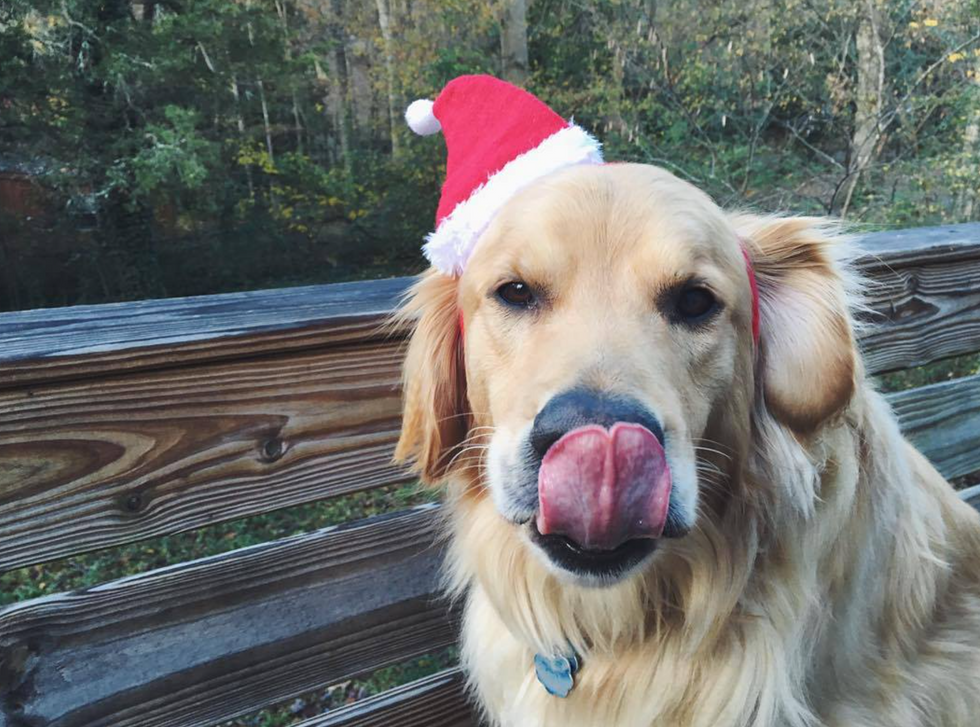 And just a few weeks ago, he lost his battle to lymphoma.
The news was devastating for both Sallie and David.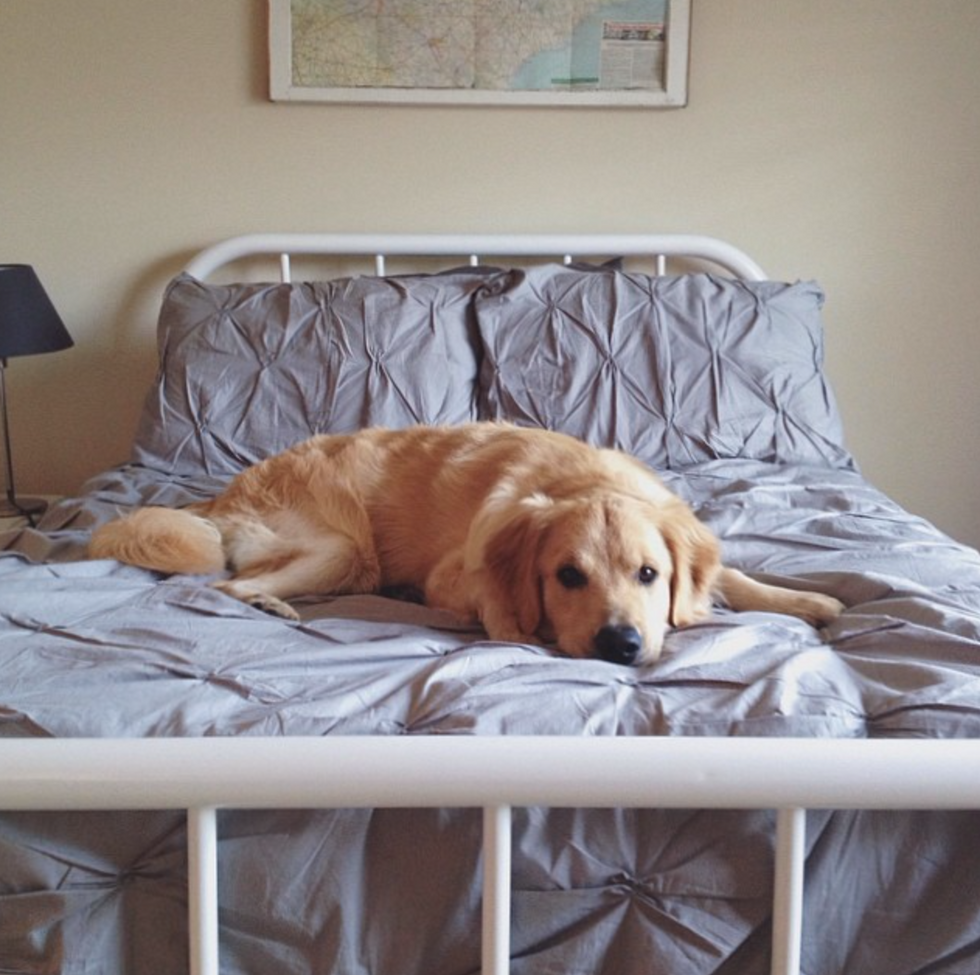 But they honored the golden retriever in the best way possible, with a heartwarming obituary that has recently gone viral.
Thousands of well-wishes and condolences poured in for the couple:
@SallieGHammett @dog_rates @dog_feelings @dogfather @TheGoldenRatio4 Dang it. Whoever is cutting onions in here wou… https://t.co/eRY3Ry77Hc

— Hi Library! (@Hi Library!)1600828298.0
@SallieGHammett @dogfather @dog_rates @dog_feelings @TheGoldenRatio4 Thank you for this. I had to say goodbye to h… https://t.co/zlFRkkOfx3

— Leigh Peltier (@Leigh Peltier)1600826067.0
@SallieGHammett I don't have words enough to describe the feelings inside me after reading this beautiful obituary.… https://t.co/FxM4nQHvoI

— Cam 🌊 (@Cam 🌊)1600821709.0
@SallieGHammett @dog_rates @dog_feelings @dogfather @TheGoldenRatio4 Ah. Tears are happening. Charlie and you were… https://t.co/UhyWQggaEf

— Eek (@Eek)1601513943.0
@SallieGHammett @dog_rates @dog_feelings @dogfather @TheGoldenRatio4 What a fabulous way to honor your beloved dog🐾… https://t.co/GnOM3f6Utc

— Sheri Peters (@Sheri Peters)1600937668.0
@SallieGHammett @dog_rates @dog_feelings @dogfather @TheGoldenRatio4 Our Trixie crossed the bridge in July. When I… https://t.co/INT1r4mjHf

— Valerie (@Valerie)1600894187.0
@SallieGHammett @dog_rates @dog_feelings @dogfather @TheGoldenRatio4 ❤️❤️. So sorry for your loss. This should be a… https://t.co/N4JoQVUF31

— pndr🐝 (@pndr🐝)1600819838.0
@SallieGHammett @dog_rates @dog_feelings @dogfather @TheGoldenRatio4 https://t.co/aVQaE1jAe9

— Vicki (@Vicki)1600880191.0
@SallieGHammett @dog_rates @dog_feelings @dogfather @TheGoldenRatio4 Okay thanks for the tears as this made my thin… https://t.co/kixaZRkNmr

— Gabu 🍆ガブ☭ (@Gabu 🍆ガブ☭)1600885431.0
The mock-newspaper tribute recalled some of their favorite memories with their pet.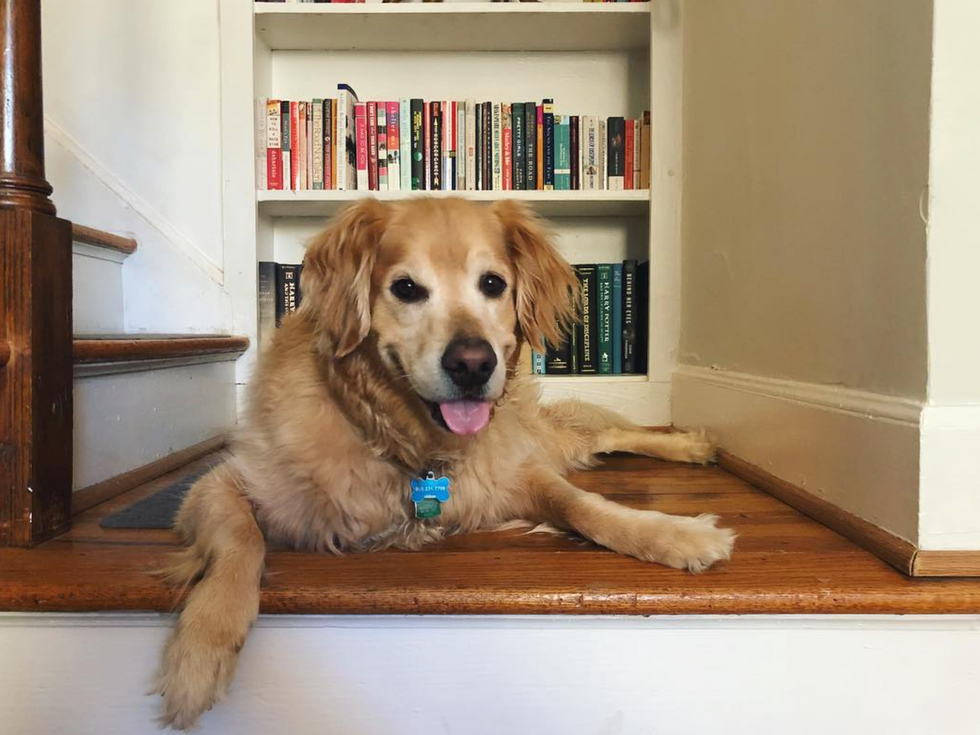 "Charlie James Gregory-Hammett crossed the rainbow bridge Sunday, September 13 peacefully in the arms of his mom," she wrote at the start.
She continued: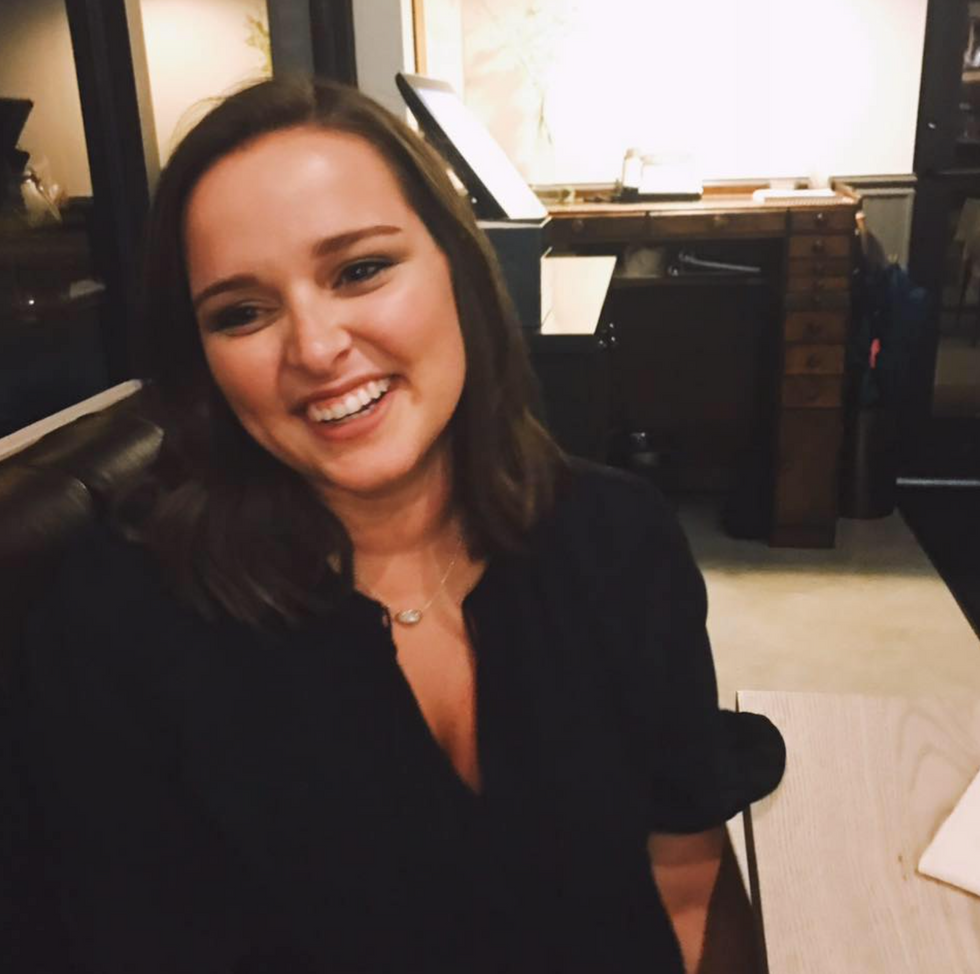 "Charlie loved the beach, car rides, bananas, and socks. Charlie always loved going to his Grandma and Grandpa's house, where he could get treats, chase squirrels, and pee everywhere cousin Captain peed. Charlie went tailgating, camping, hiking, and fishing. He lived the very best life."
"More than anything else, Charlie loved his mom."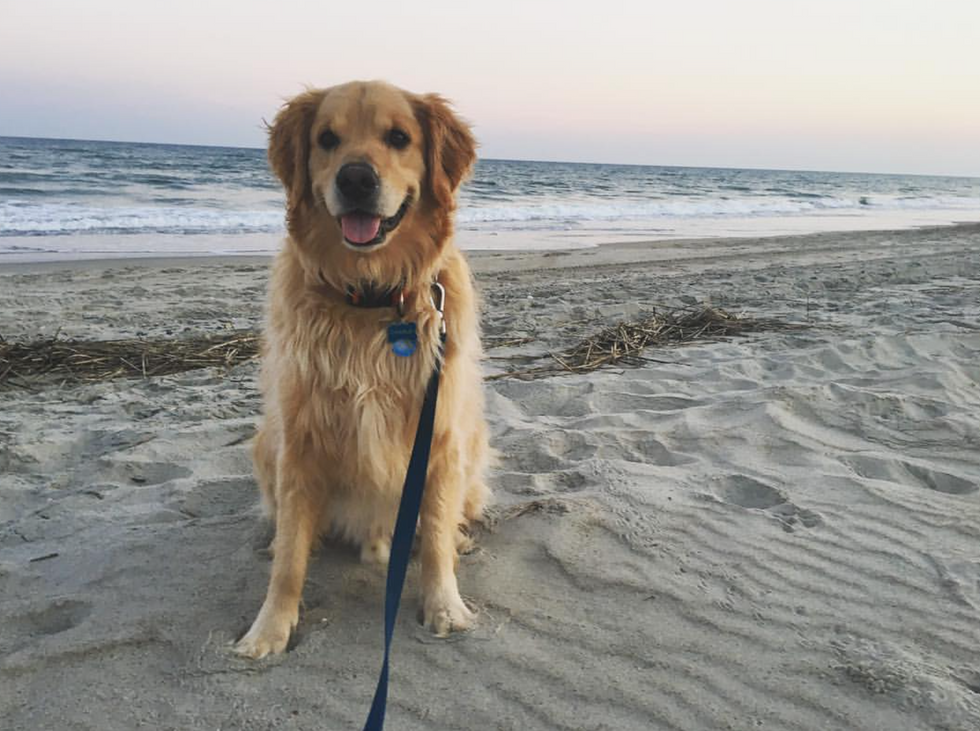 "He was always there to greet her with some kisses and a firm grip on her arm. He was her constant companion. There through heartache, moves, grief, and joy."
It gets even more heartfelt...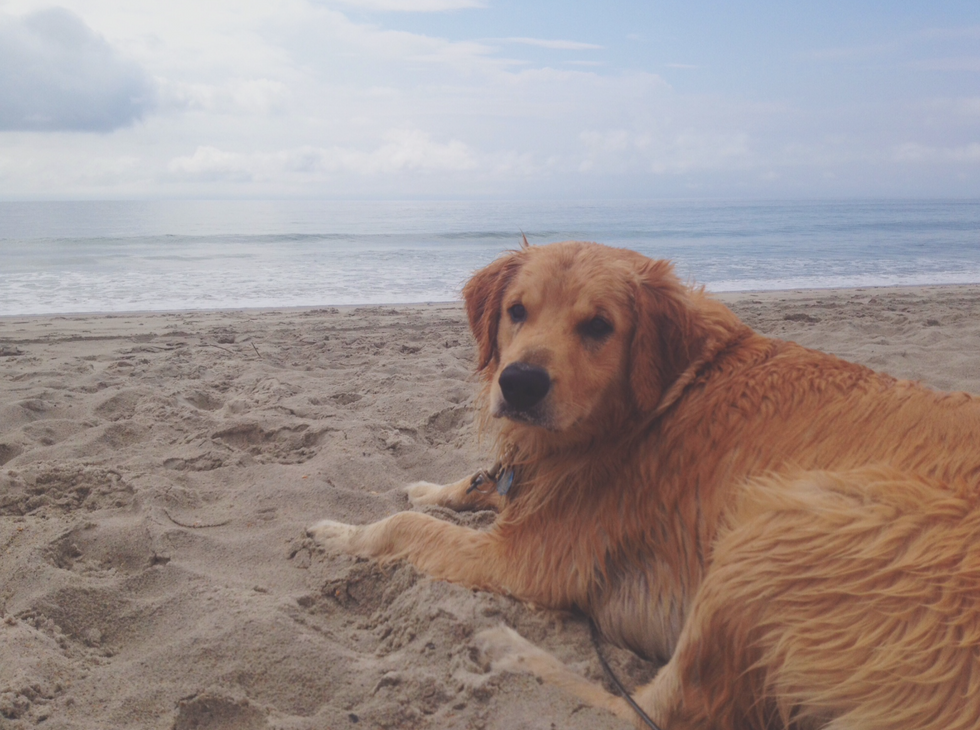 "He was good at a lot of things, but he was best at unconditional love. He taught everyone he met about loving people, and always seeing the good in everyone."
And Sallie also described what Charlie experienced in his final days...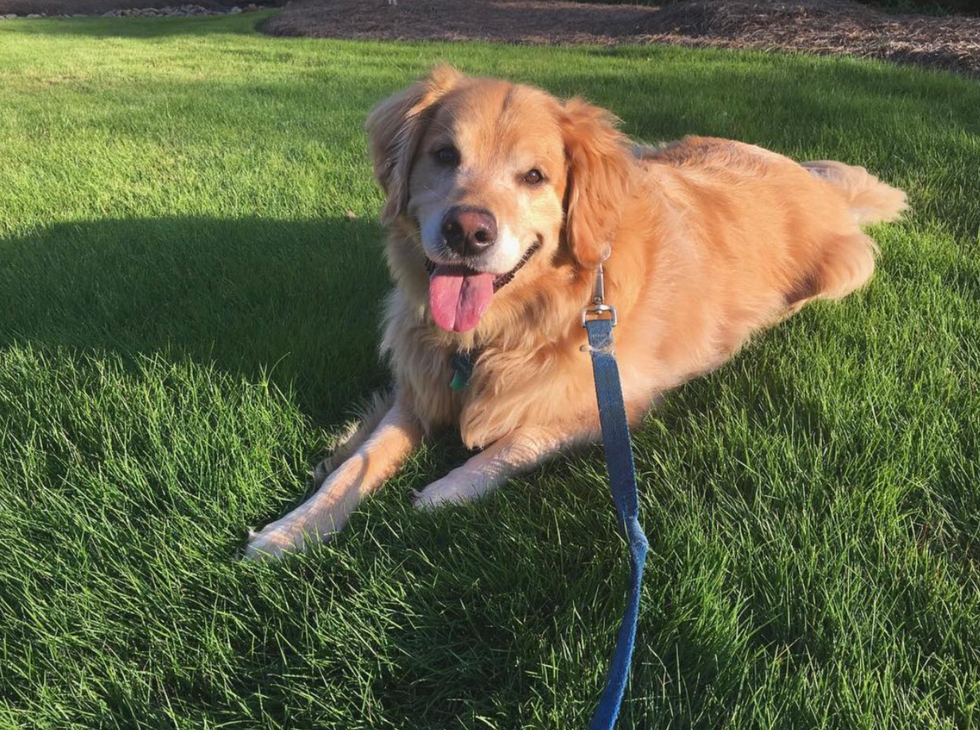 "His last days were so happy and will be cherished forever. We will think of him every time we open the peanut butter. We will miss him every time we see a sock on the floor or pass a stick on a walk. We will carry him with us everywhere."
"He will be forever missed and forever remembered, but he left behind his fierce love, which never wavered."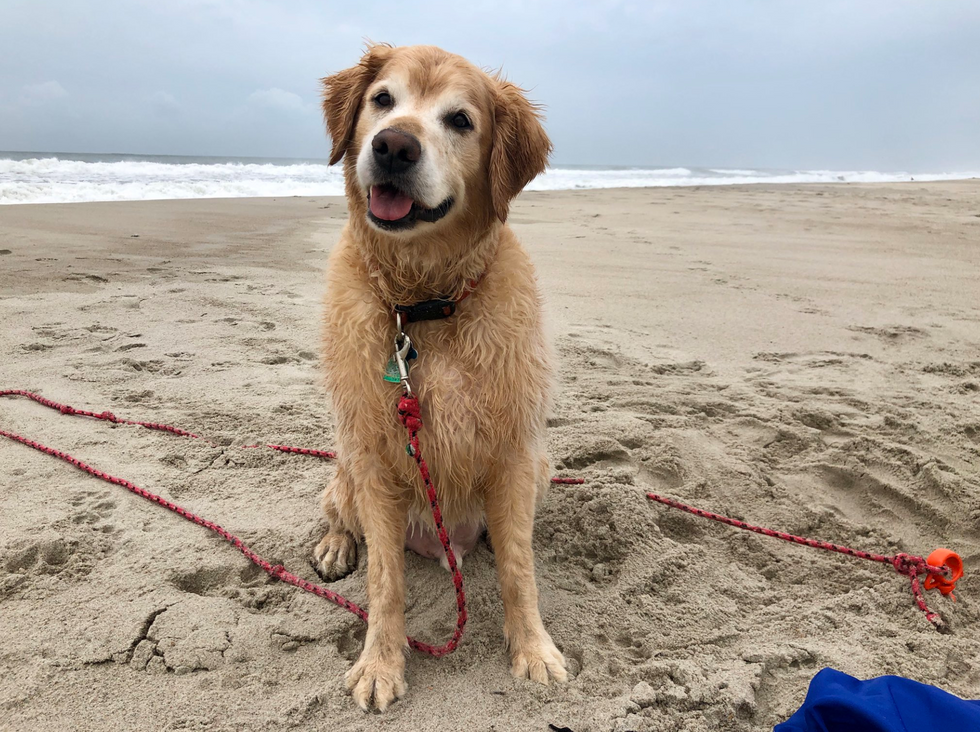 The couple also asked that people give some extra bit of love to their pets that day in honor of Charlie. And that's why a lot of them were sharing stories of their dogs so the could remind Sallie and David that they were not alone in their grief.
The touching post has since received over 100,000 likes and 13,000 retweets.
I wrote my dog an obituary because of course I did. He was the best boy. https://t.co/FKmqeivtq9

— Sallie Hammett (@Sallie Hammett)1600817575.0
Rest In Peace, Charlie. Another woman recently experienced a similar situation, but she saw something amazing right afterward...