Australia is in the midst of one of the worst bushfire crises the world has seen. Since September, entire communities have been engulfed by relentless heat and fires.
Over a billion animals have sadly perished from the horrendous conditions, and despite this week's good news of rain, millions of animals continue to suffer.
But it has emerged that the wombats of Australia have been sheltering other animals in their burrows.
Keep scrolling to find out more...
Australia is being ravished by one of the worst bush fire crises the world has seen in decades.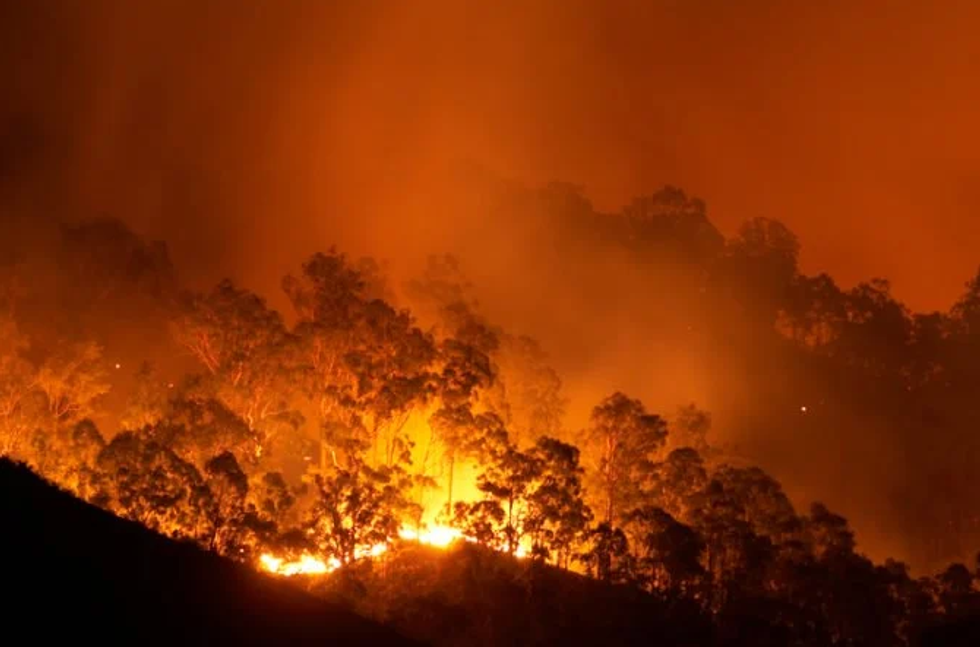 Due to soaring temperatures and one of the worst droughts in years, the relentless fires have been burning since
September
. We're currently in January. Just let that sink in.
New South Wales is suffering immensely at the moment.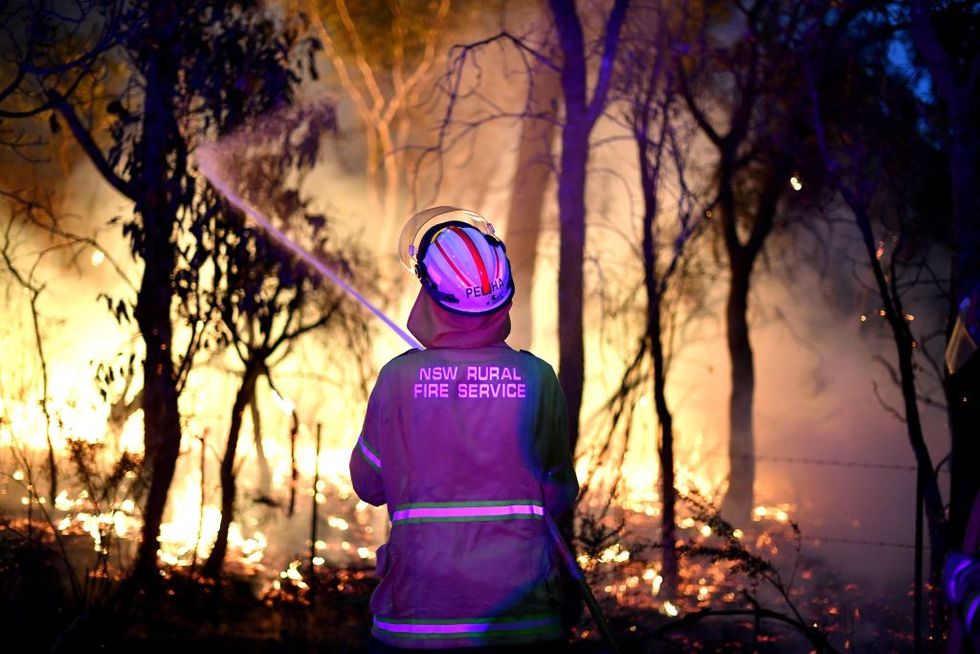 There have been fires reported in every state, but New South Wales is truly taking a beating by bush fires and is undoubtedly the hardest hit. More than 5,900 buildings have been destroyed.
NSW declared a state of emergency last month.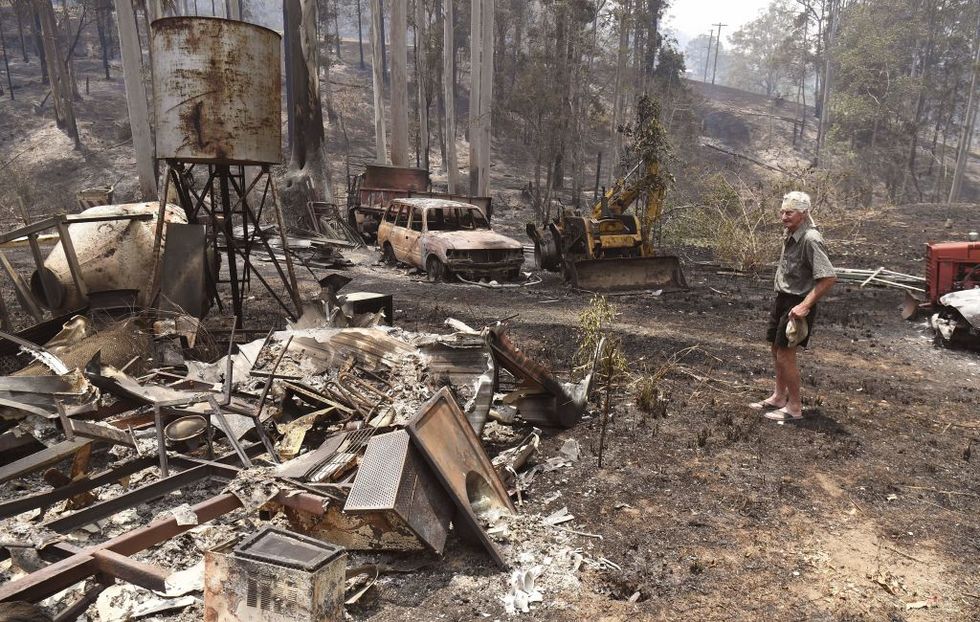 What does this mean? Well, it grants "extraordinary powers" to the NSWRFS commissioner, including the authority to allocate government resources and direct government agencies in taking action, according to CNN.
Twenty-nine people have been confirmed to have died in the fires since they started...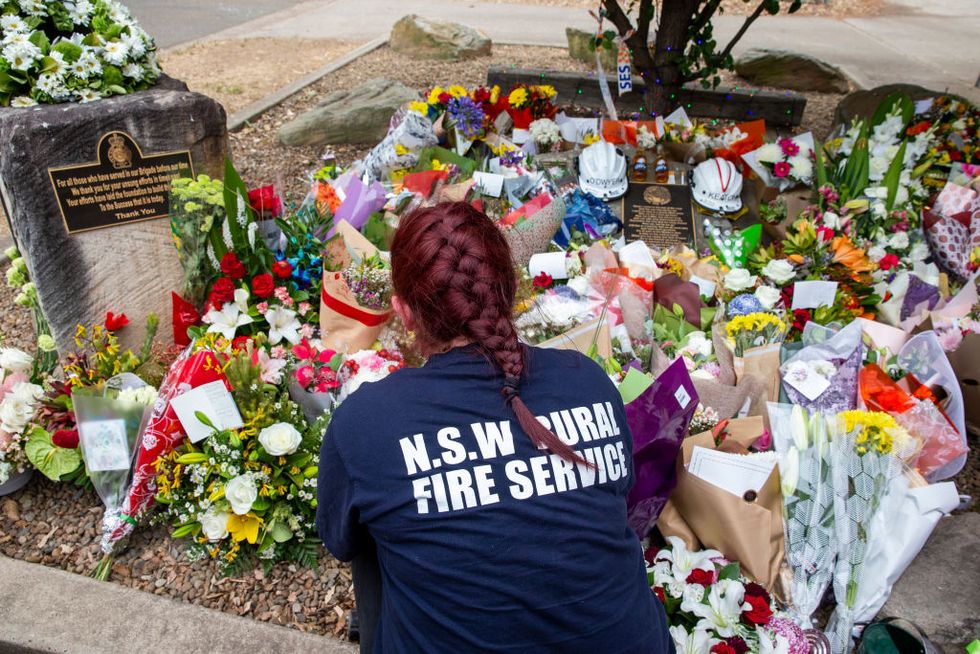 Including several volunteer firefighters.
The Australian fire services have been stretched to their limits.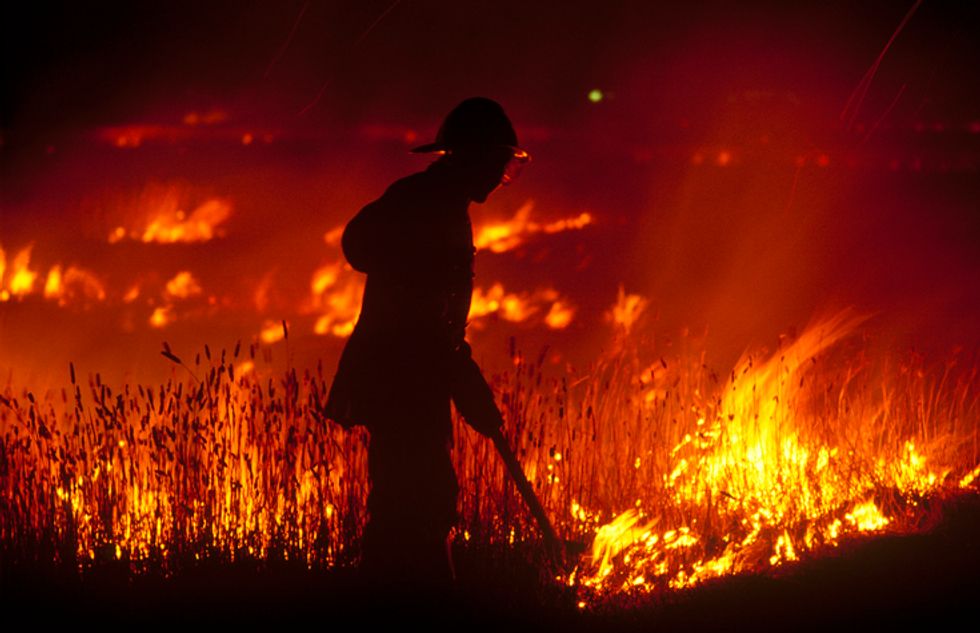 Firefighters all over the country have been tirelessly battling the formidable blazes and are struggling to contain them.
Australia has even been forced to make a global call for help...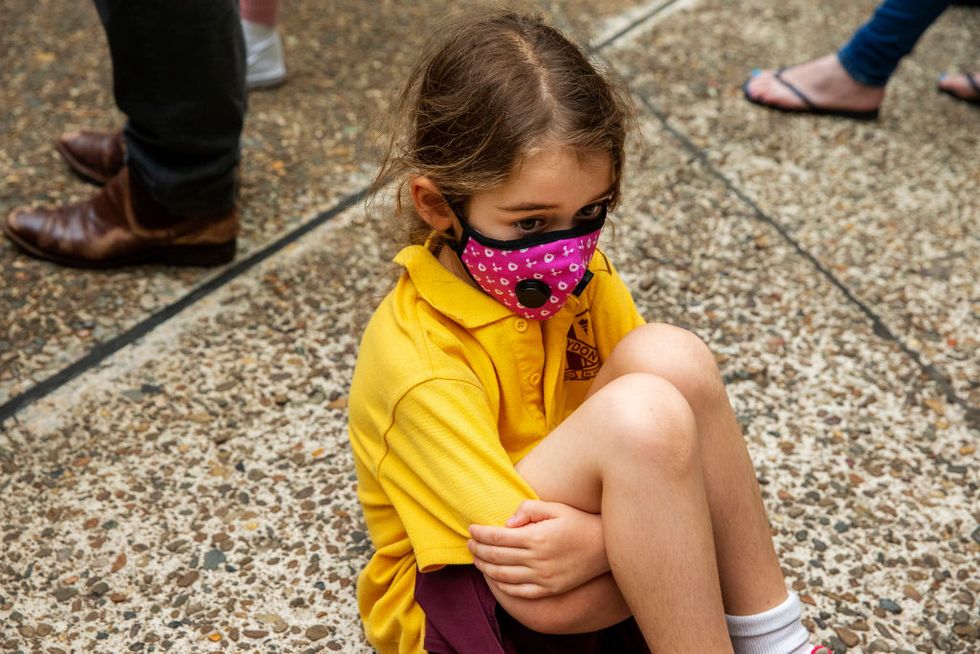 And it was Canada that was the first to respond and take action. The Canadian Interagency Forest Fire Centre, based in Winnipeg, answered the call for help after realizing the bush fire situation is expected to continue for many more weeks and gave up their Christmas to help fight the raging fires.
Other countries offered their assistance...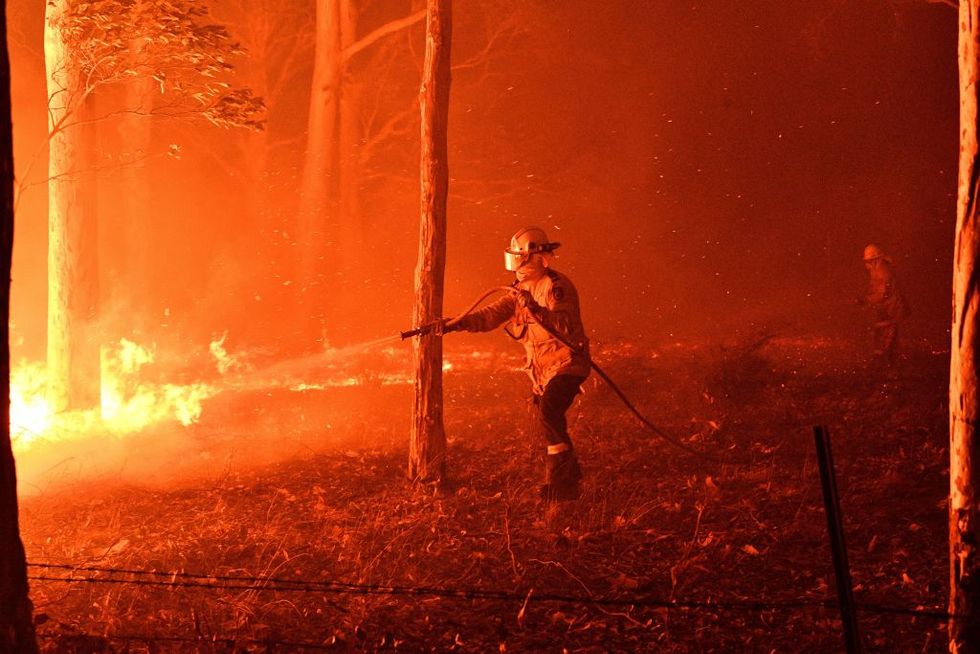 Including the U.S. and New Zealand, who have sent in more firefighters to try and help tackles the blazes.
The fires have also had a devasting impact on wildlife.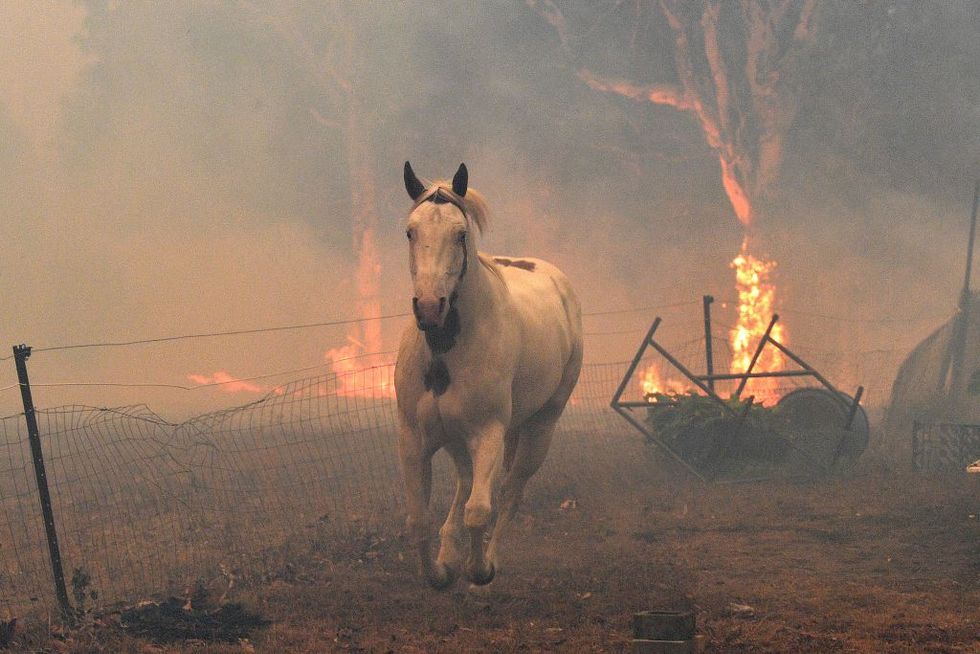 Several of Australia's native species have been affected including kangaroos, koalas, wallabies, possums, wombats, and echidnas. Keep scrolling to see the latest snaps showing the true devastation the fires have had on the native wildlife.
And the latest statistics are some of the most alarming yet.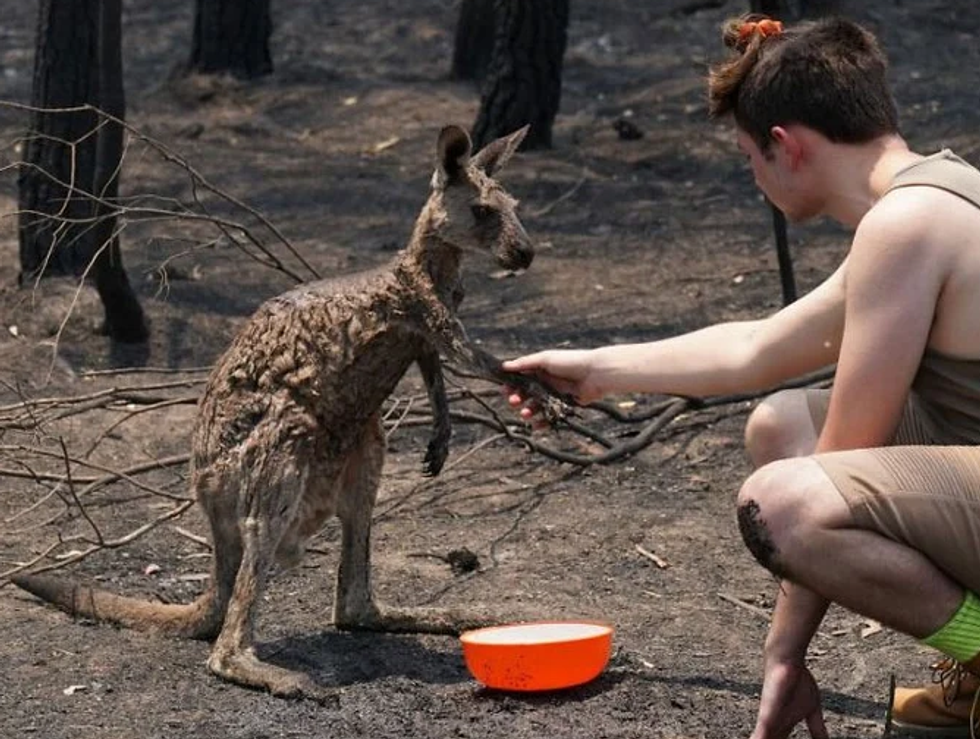 The country is totally unprepared for the devastation caused to its wildlife. Science for Wildlife executive director Dr. Kellie Leigh told the New South Wales upper house inquiry, "We're getting a lot of lessons out of this and it's just showing how unprepared we are.
"There's no procedures or protocols in place - even wildlife carers don't have protocols for when they can go in after fire."
Koalas have been amongst the hardest hit.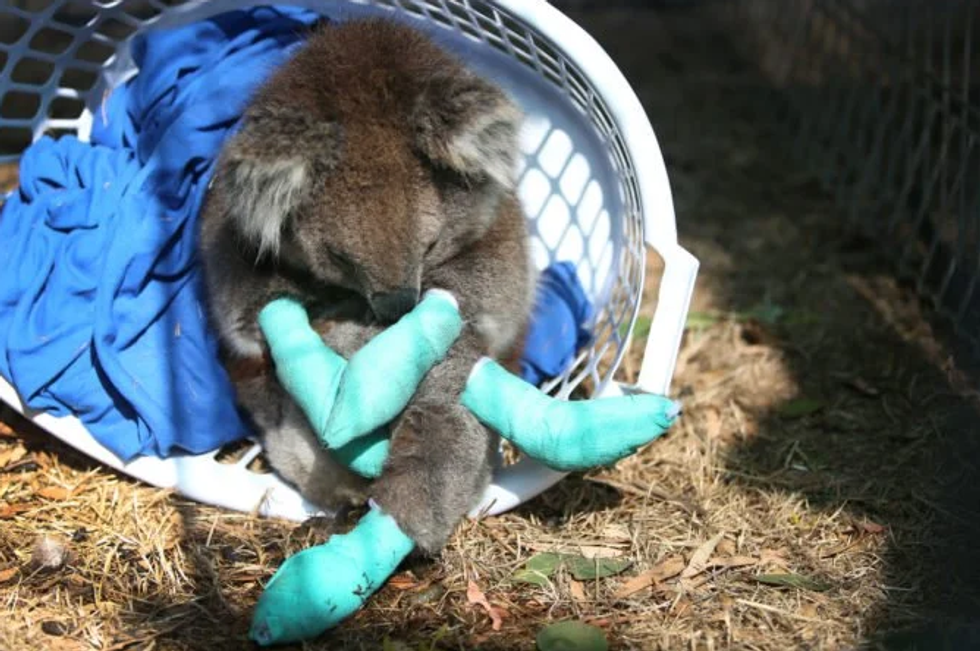 It's believed that at least a third of Koalas in New South Wales alone have perished in the flames.
But what's even more concerning...
Tracy Burgess, a volunteer at Wildlife Information, Rescue and Education Services (WIRES), explained how concerning it was that rescuers were not receiving as many animal patients as they expected.
"We're not getting that many animals coming into care.
So, our concern is that they don't come into care because they're not there anymore, basically," she told Reuters.
And that's not all...
It's feared that animals that managed to survive the flames will need huge amounts of humanitarian assistance to get populations anywhere near back to what they used to be.
A staggering number of animals have perished in the fires.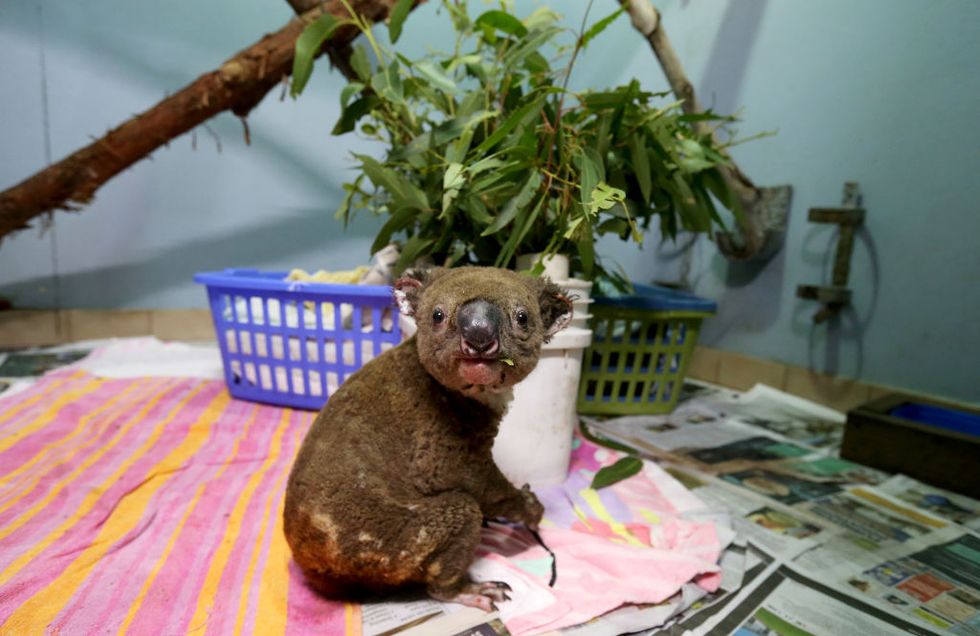 And its only set to get worse. But the number that surfaced this week is utterly heartbreaking.
A billion animals have now died.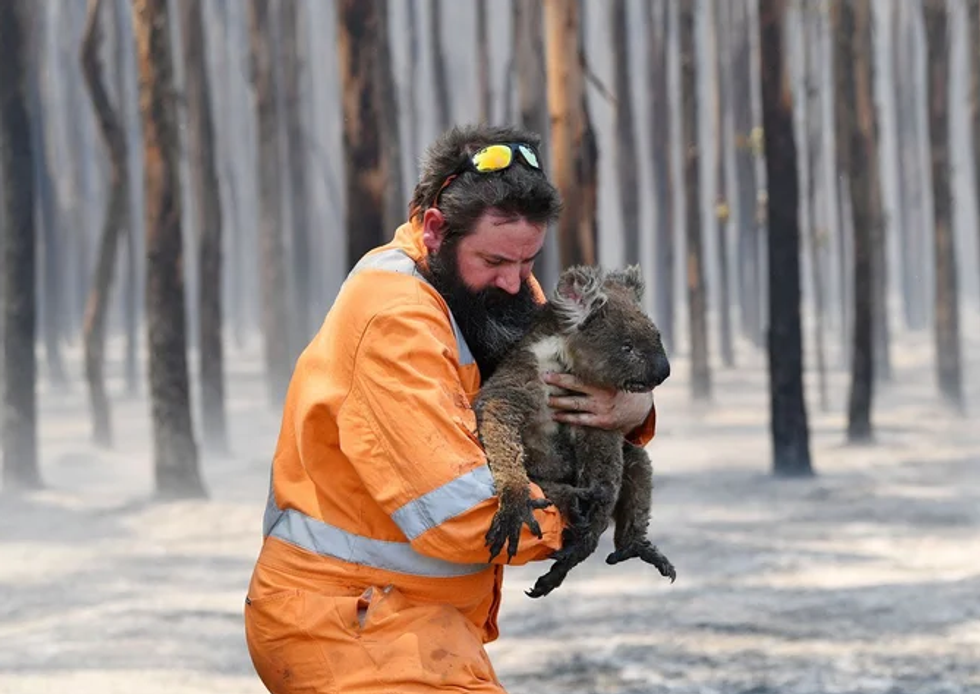 Ecologist Chris Dickman has
estimated
more than a billion animals have died around the country.
Australia's wildlife has been left without a home...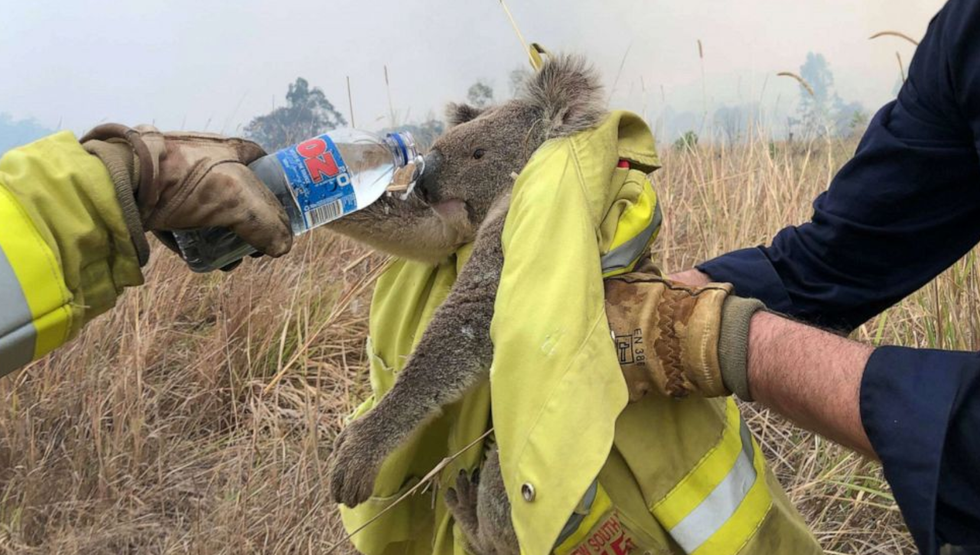 And despite this week's good news of a
rainstorm spreading across the country
, animals are still continuing to suffer.
Australia's amazing community has been working tirelessly to help the unfortunate animals...
Irwin family
, people have selflessly been dedicating their time and effort to animals in need.
But it turns out that we humans aren't the only ones lending a helping hand...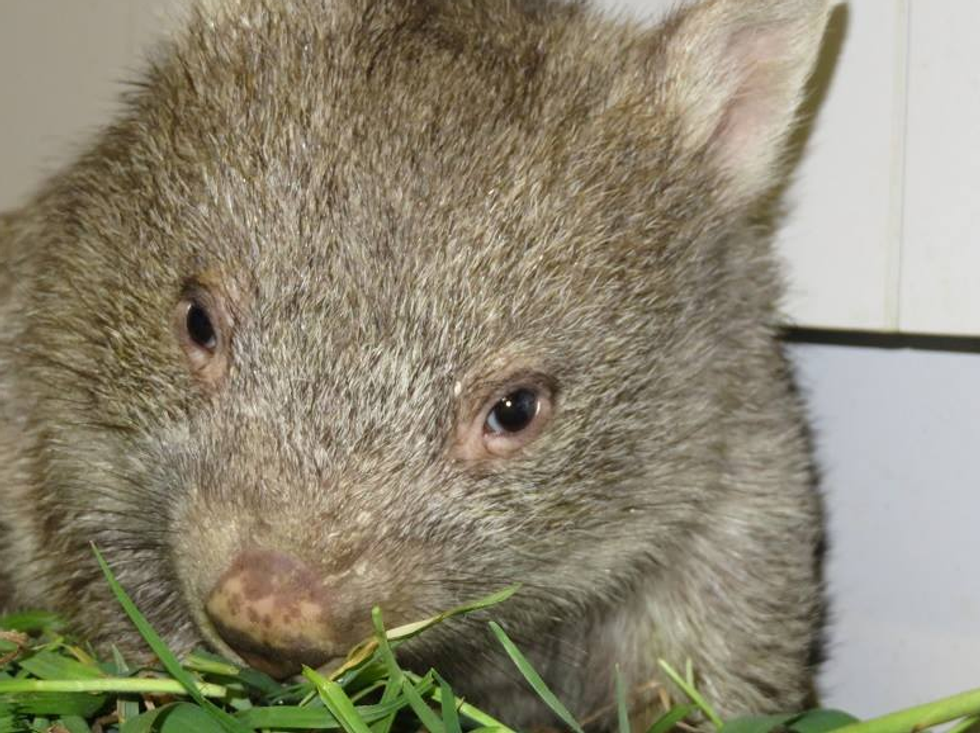 The wombat community of Australia has been making a huge difference.
Wombats survive in the wild with an underground burrowing system...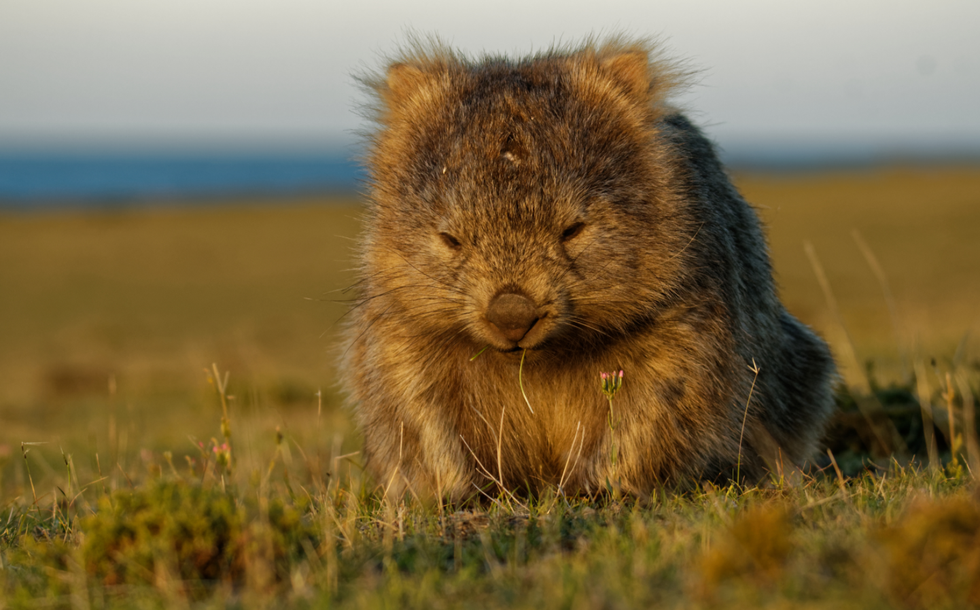 These burrows are quite complex, with the majority being between twenty-thirty meters long with several entrances and sleeping chambers.
These burrows are designed specifically for safety...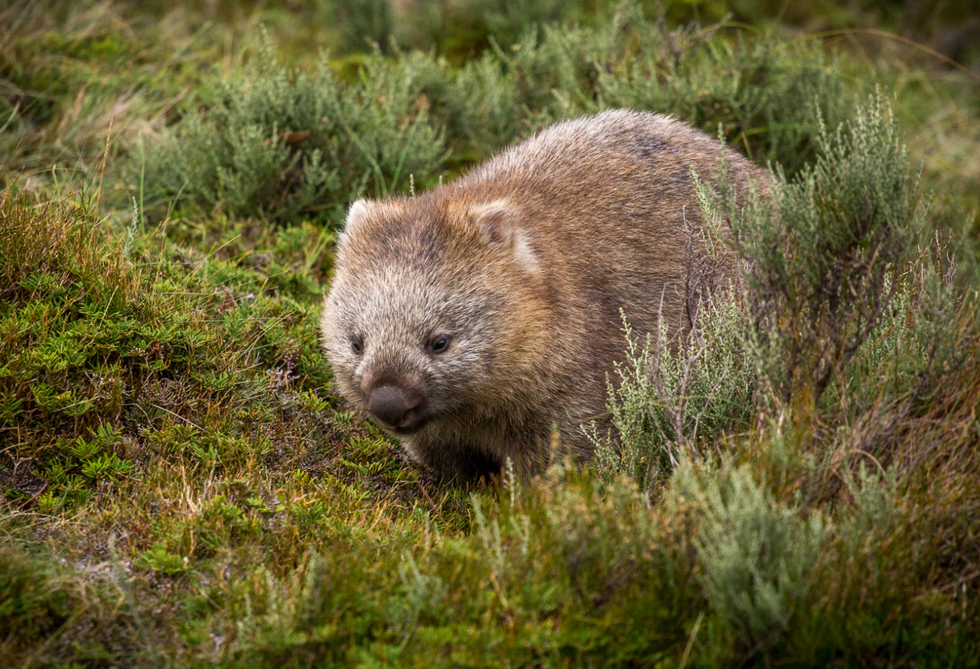 And they have proved to be great barriers during the bushfires.
Documentary filmmaker Peter Hylands has been visiting the firegrounds of the devastated Cobargo Wildlife Sanctuary...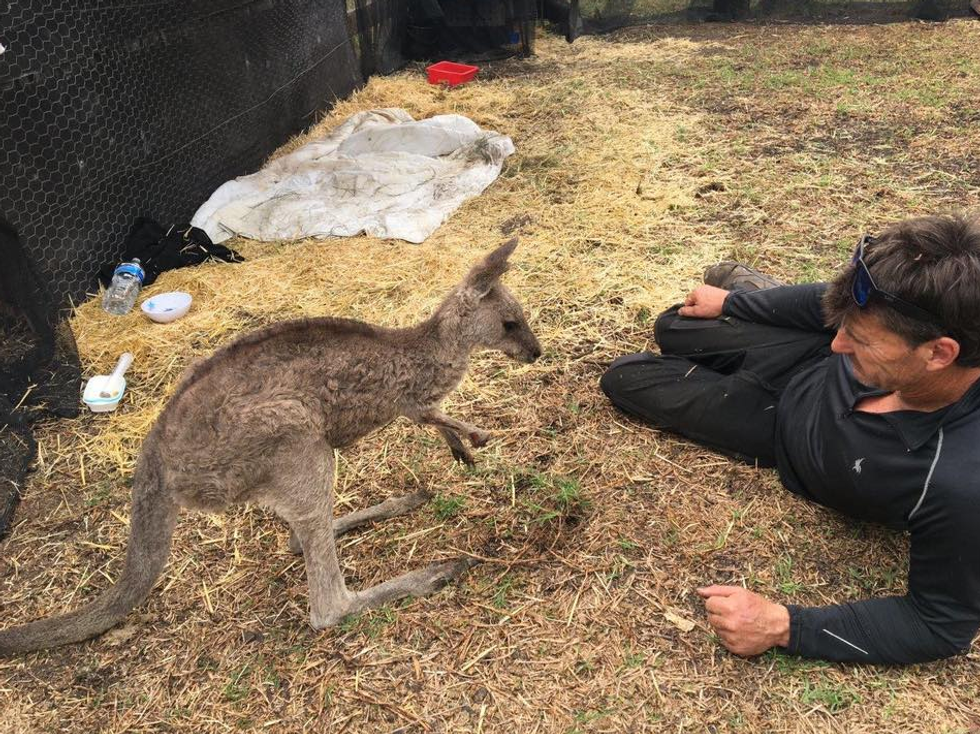 And after noticing the environmental devastation and the high amount of wildlife survivors, he made a connection.
He believes that wombats have been allowing small animals into their burrows...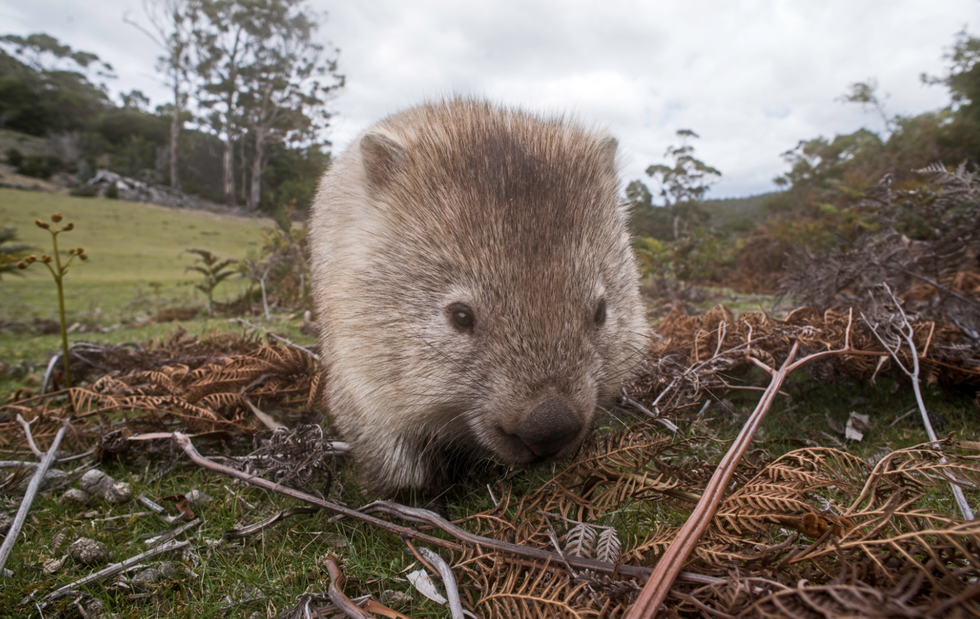 "You've got animals that are completely unscathed and those must be the animals that have been under the ground, it's the only explanation when the fire zones are so extensive," Hylands said.
"There are quite a few wombats in that region, and there's quite an extensive network of burrows."
The animal kingdom have come together...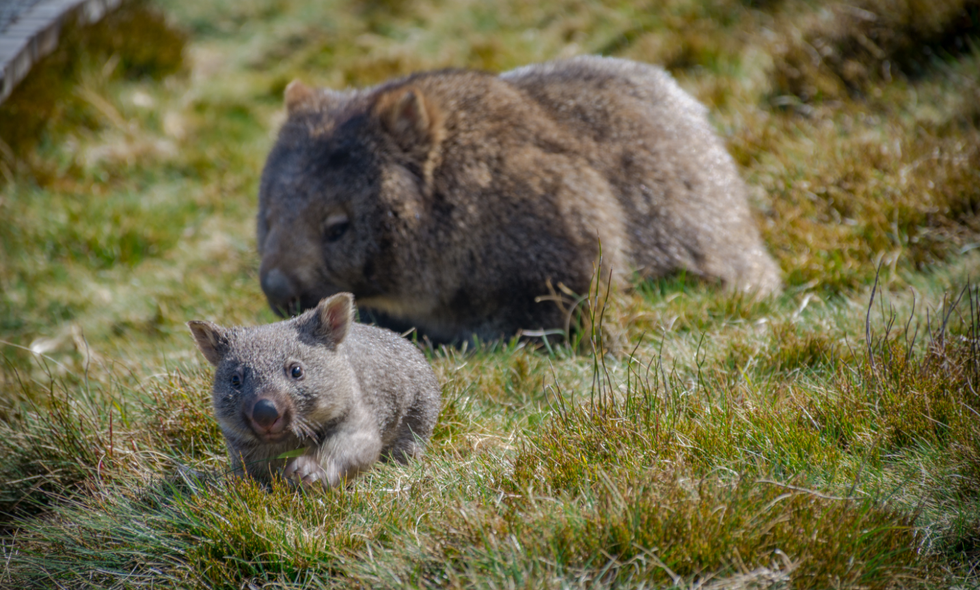 "What was particularly amazing is it's clearly not only wombats who are using those burrows in the firestorm," he explained.
Wombat Rescue Manager Yolandi Vermaak has witnessed other animals taking advantage of these networks...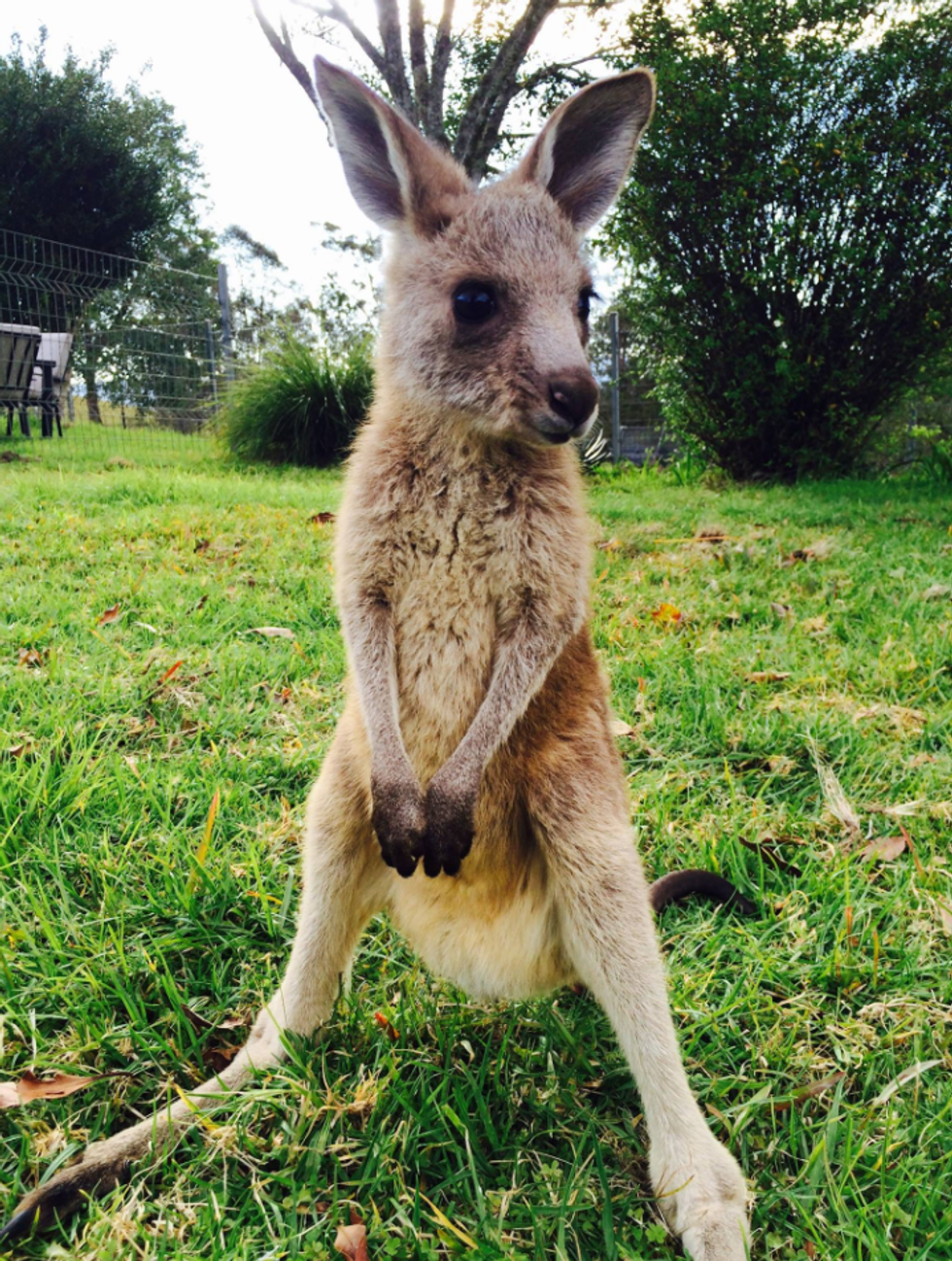 Speaking to
Daily Mail Australia
, she said, "I've seen echidnas going into burrows- lizards, and skinks, rabbits - those sort of things. I have even seen a small wallaby."
The wombats haven't been forgotten, however...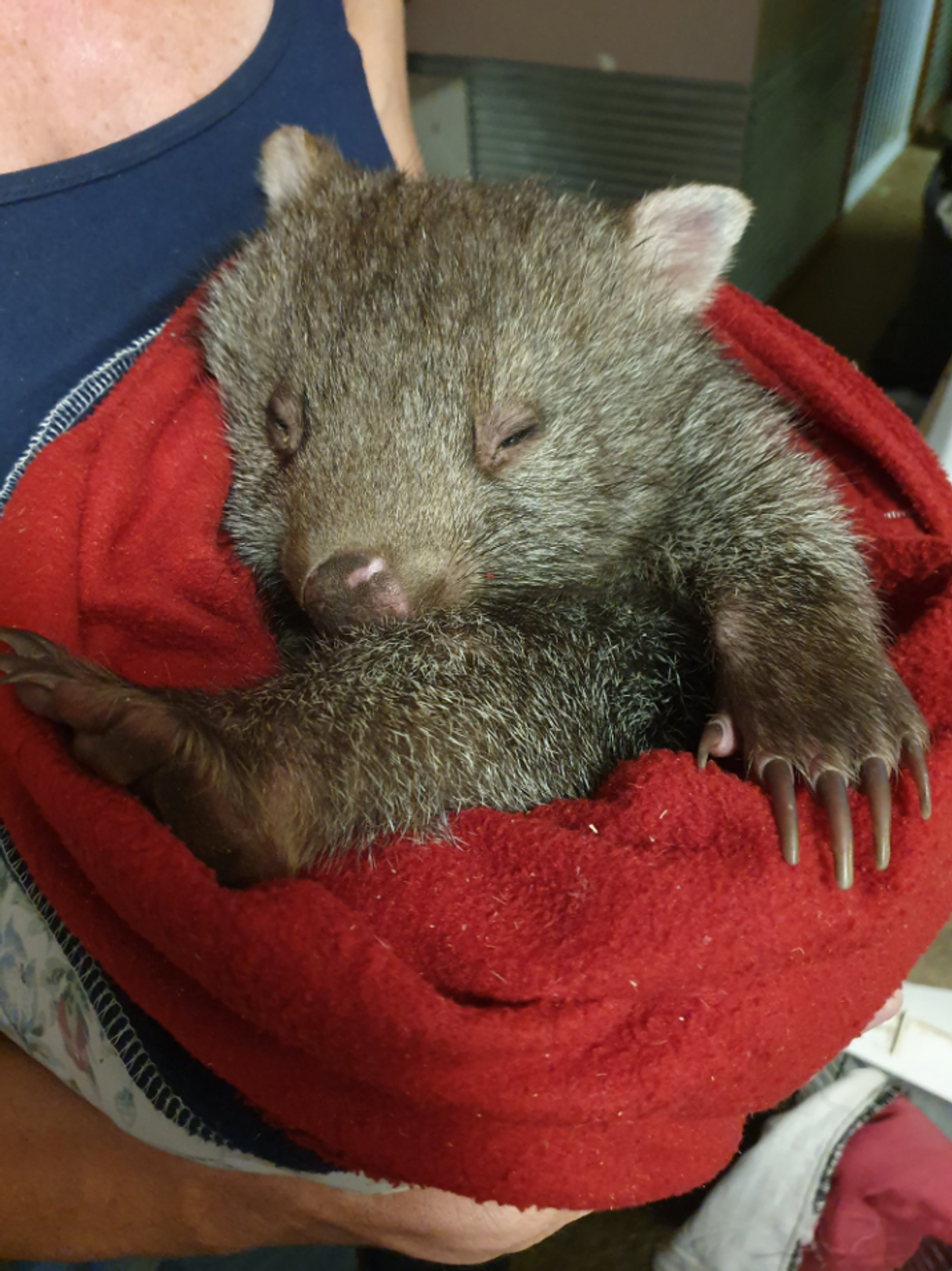 Wombat Rescue has partnered with the
Sleepy Burrows Wombat Sanctuary
on a mission to provide support to the wildlife affected by the fires around Tallaganda, 50km southeast of Canberra.
People are doing everything they can...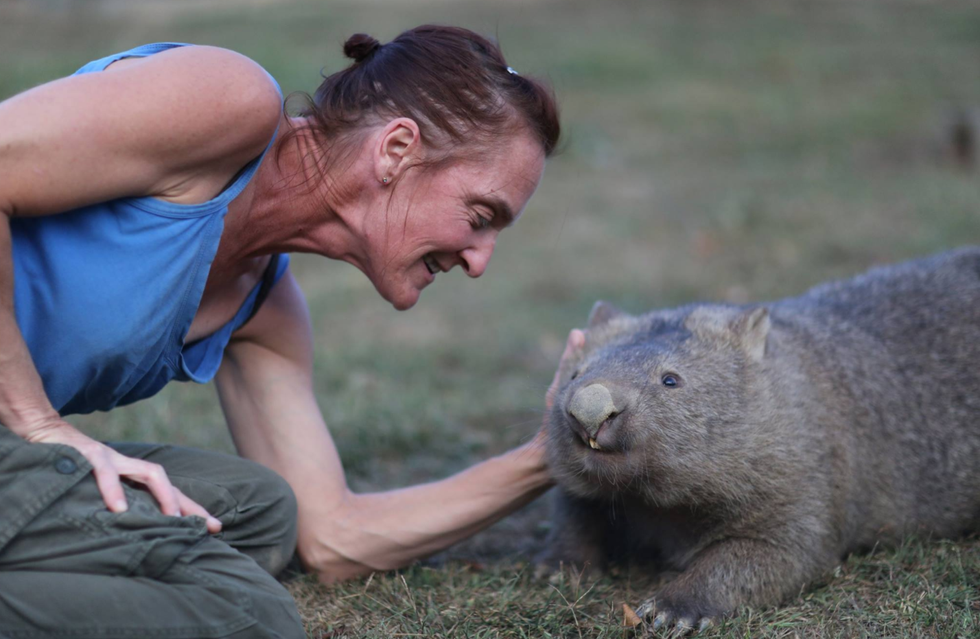 Wildlife carers have been conducting weekly operations to drop off food and water supplies in the bushfire ravaged countryside and will continue doing so until more significant rain, which will hopefully come in the next day or 2.
We can only hope and pray that the conditions in Australia improve soon...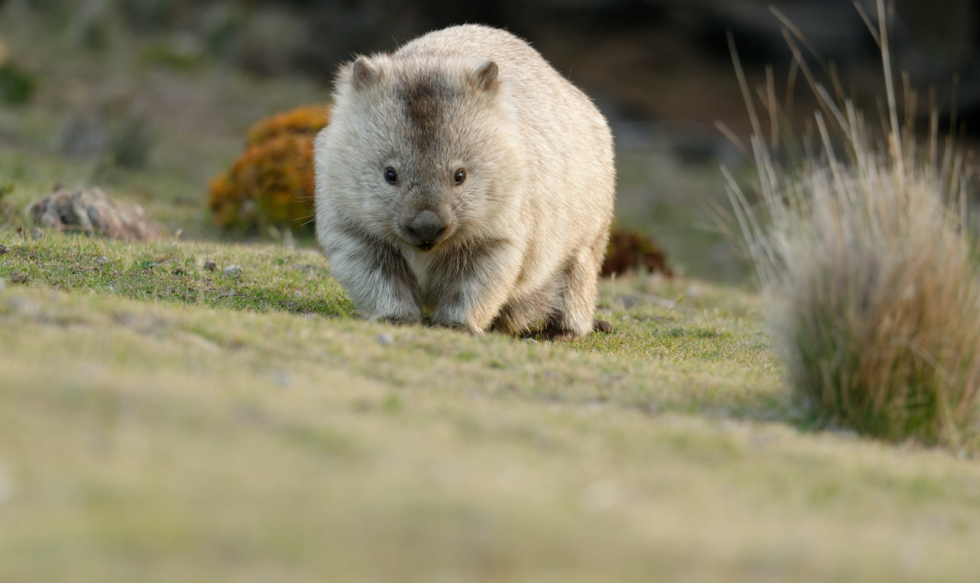 Keep scrolling to see some amazing photographs of people saving animals in need during the bushfire crisis...