For a huge amount of us, becoming a parent is the most momentous occasion of our lives. It impacts everything - our career, our social life, our relationships, even our personalities. But one thing that some may not consider is how becoming a parent also affects our actual physical appearance, too.
Well, one photographer wanted to better explore this phenomenon. Lithuanian camerawoman, Vaida Razmislavičė, decided to dedicate a whole project to the phenomenon of motherhood. She recruited over thirty brave women and took stunning portraits of them before and after the birth of their first children - and the images are truly beautiful.
Becoming a parent is a truly rewarding experience.
The feeling of unconditional love that hits when you become a mom or a dad is unlike anything else.
But that's not to say that it's easy.
Any parent will tell you that, though they wouldn't change it for the world, looking after a baby or a toddler is the hardest job out there.
Parents are constantly fighting an uphill battle.
Looking after a child, while also keeping on top of all of life's many other commitments, can leave anyone feeling
overwhelmed and stressed out.
Not to mention something else.
When you have a million and one things to get done every day, sleep can become far less of a priority. Many will confirm that "tiredness" and "parenthood" are basically synonymous.
While this is well known, it's still something that surprises many new parents.
And her latest project is pretty special.
The photos are incredibly stunning.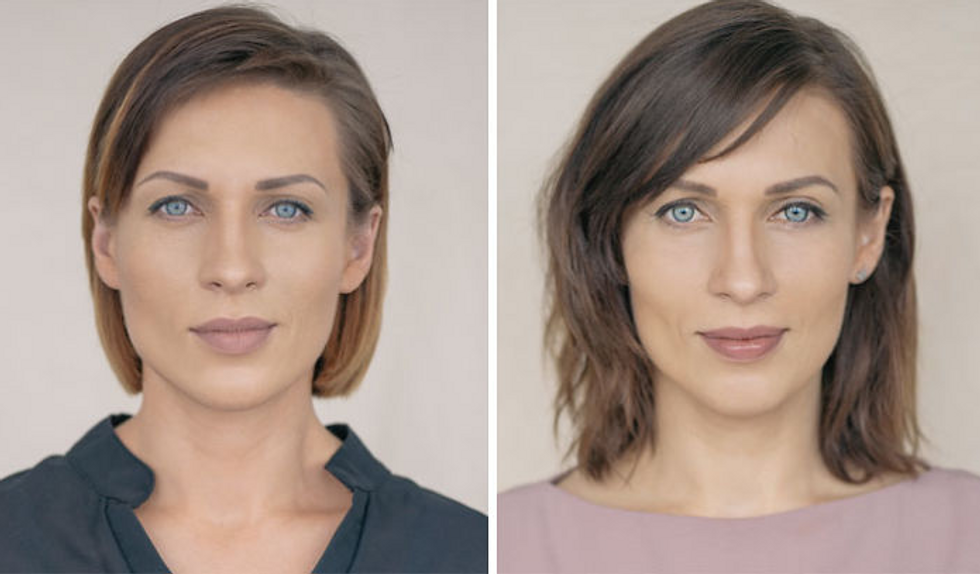 "The main intent of this photo project is to show one of the greatest transformations in a woman's life through her gaze - her transformation into Mama."
The transformations are subtle but noticeable.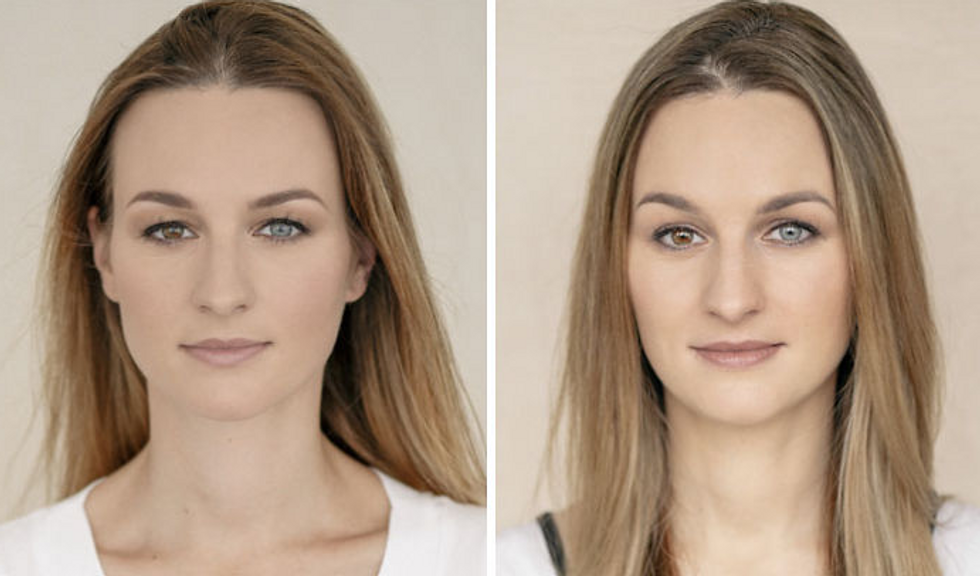 "Through this project, I sought to convey the message of a woman, the carrier of a new life, her immeasurable dedication to cultivating Man, and the changes she makes on this mysterious but often underrated or downplayed journey by society."
Many notice the softness that takes over a new mom's face.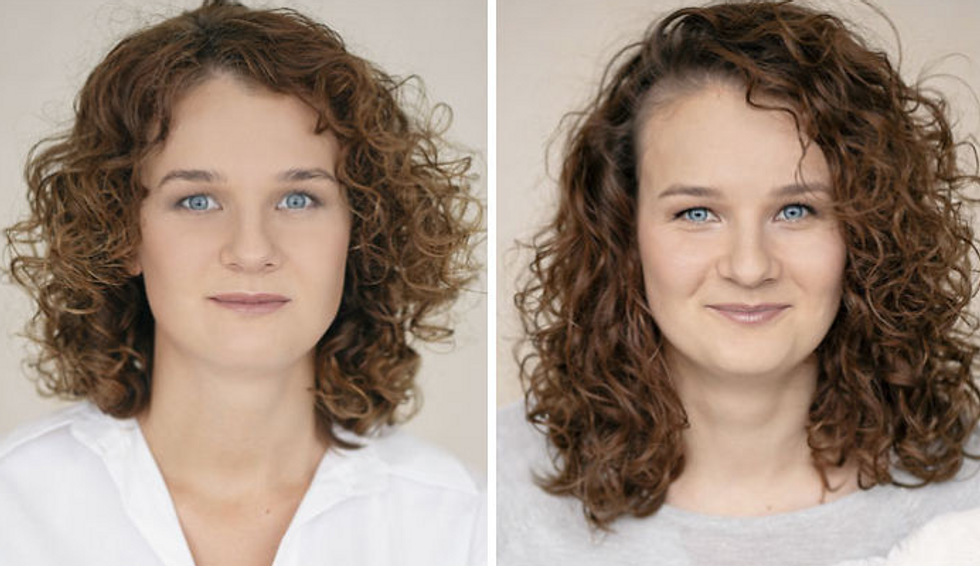 "Motherhood is a deep experiential journey that is filled with happiness, pain, fatigue, love, euphoria, hopelessness, peace, chaos, joy and many more."
Many of the moms have bigger smiles, too.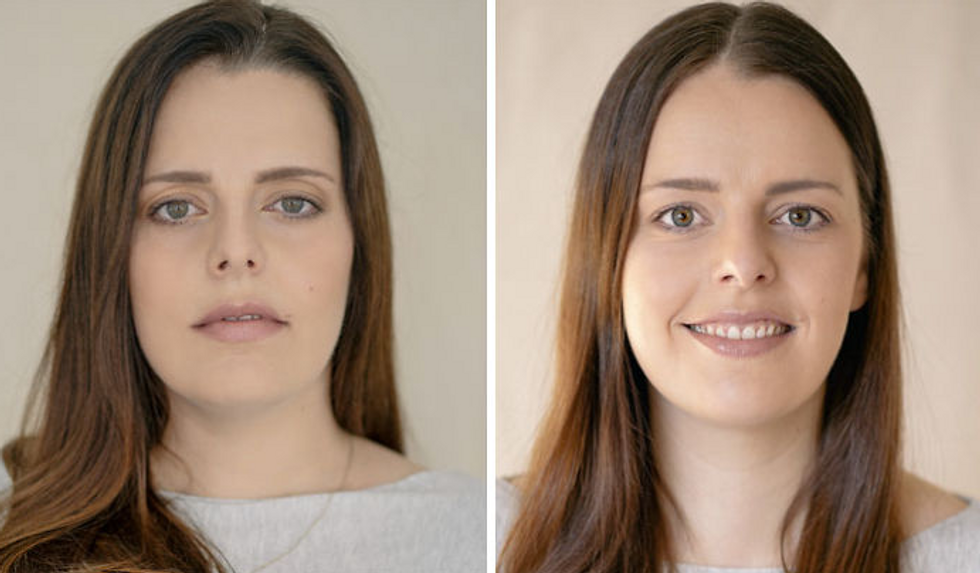 "Becoming a mom, a woman unites with her inner strength, her intuition sharpens, and she begins to manifest her wisdom," Vaida continues.
Although they do also tend to look a little more sleep-deprived.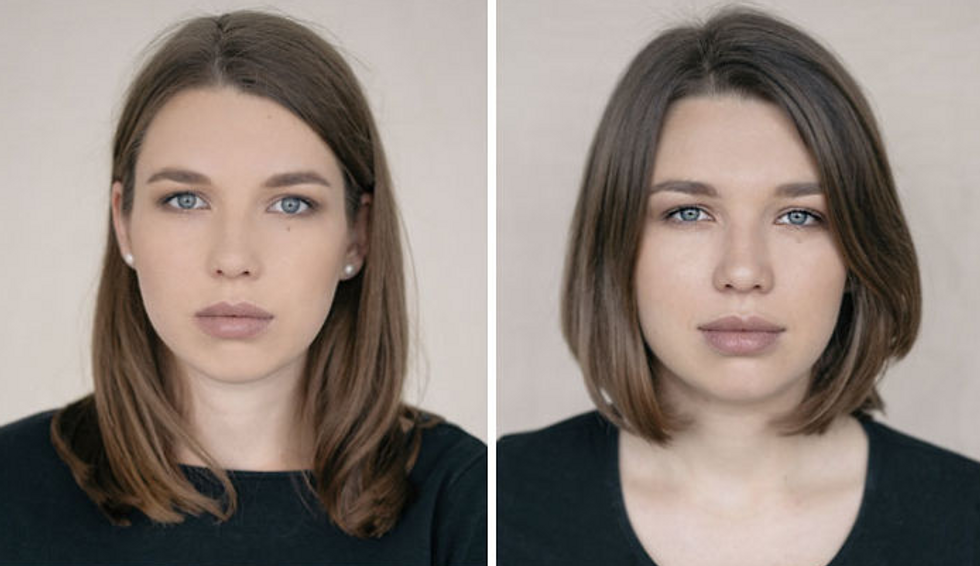 "As you give birth, a woman's eyes change as if instantly - they gain depth, and they reflect the knowledge attainable to only one woman."
Many of the new moms look tons happier.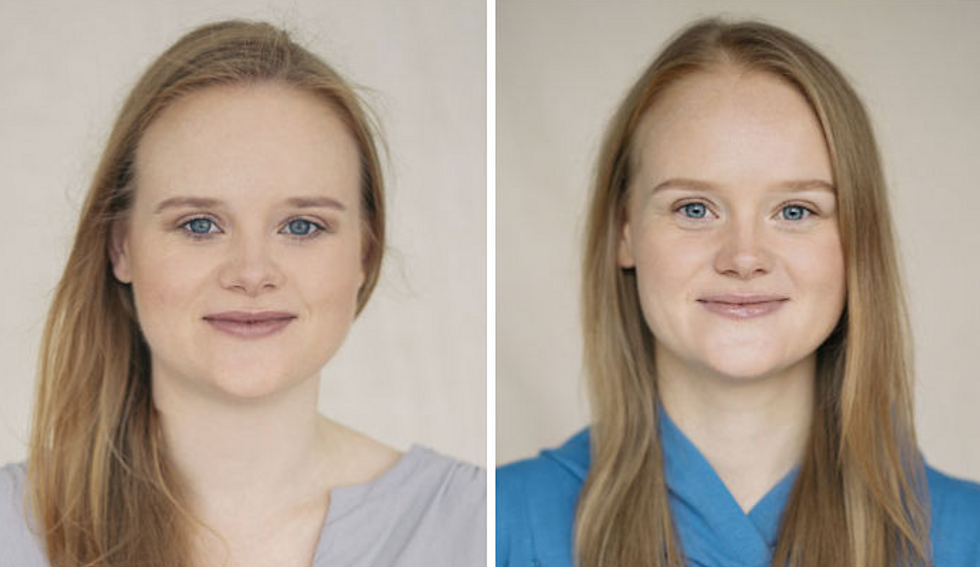 "At the same time, however, a woman must learn to combine all her qualities in a harmonious way: being a woman, a mother, a lover, a wife, a lover, an aspiring and socially active personality, a hearer of her heart, and many more."
But what's really striking is the contrasts.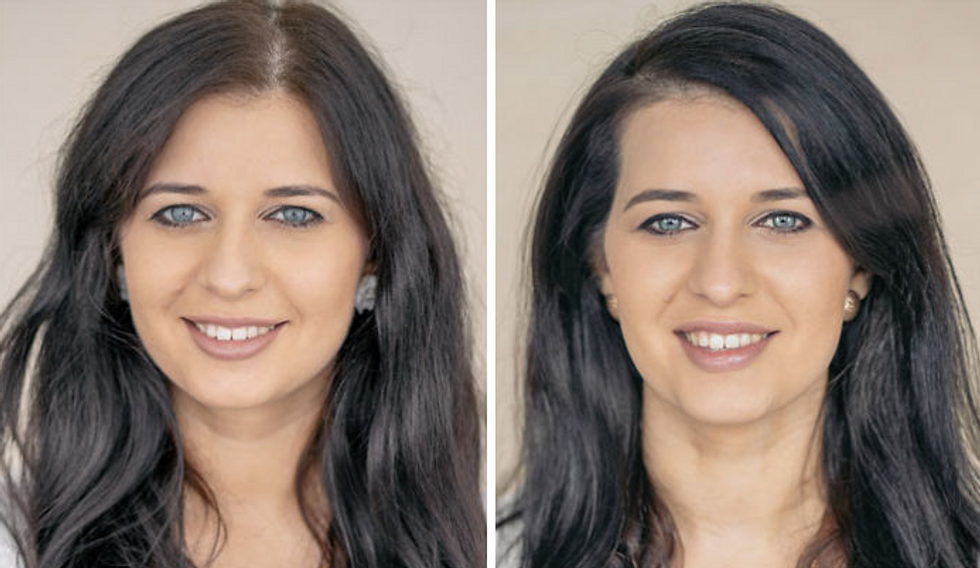 Vaida claims that the two images depict "learning how to live life in its entirety (second portrait after becoming a mother) while remaining in your own inner silence (left portrait during pregnancy)."
Even if some of the changes are subtle.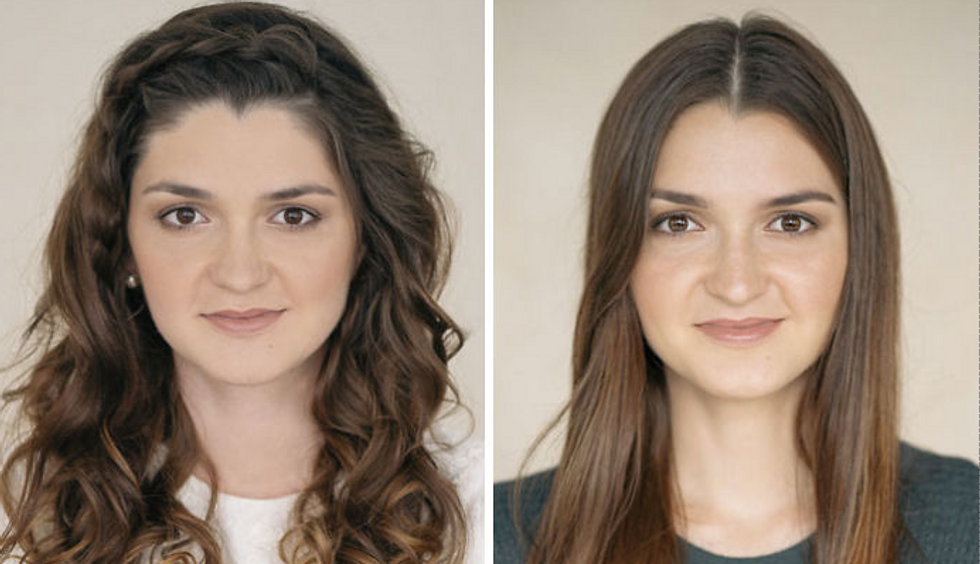 "These two portraits are like a bridge connecting two stages of a woman's life, two separate worlds, and an invitation for a woman to remain in her power, to always hear the voice of her heart, to trust her intuitive knowledge and wisdom as a mother."
"All women were expecting their firstborn. Each woman's portraits take months."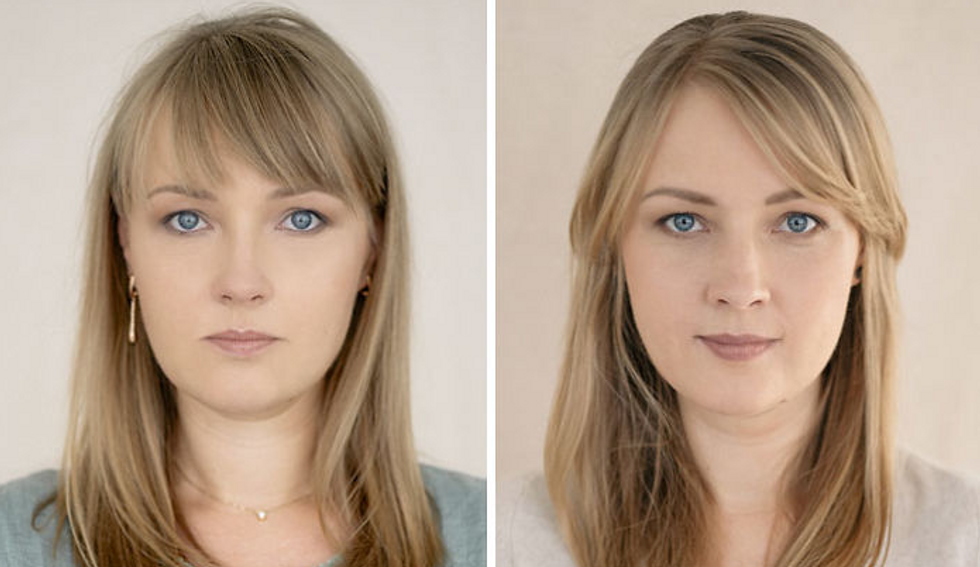 The images really show how much life can change in just a matter of months when it's parenthood that you're talking about.
Much of the contrast is in the eyes.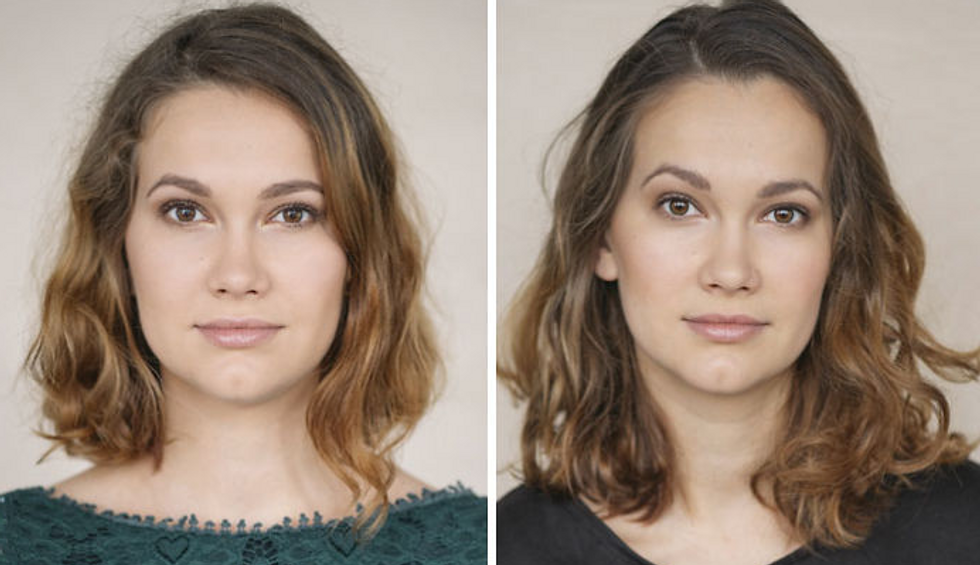 The eyes of the women who have become mothers tend to express more depth and emotion than those same eyes during pregnancy.
"I met all the women during my first portrait shoot."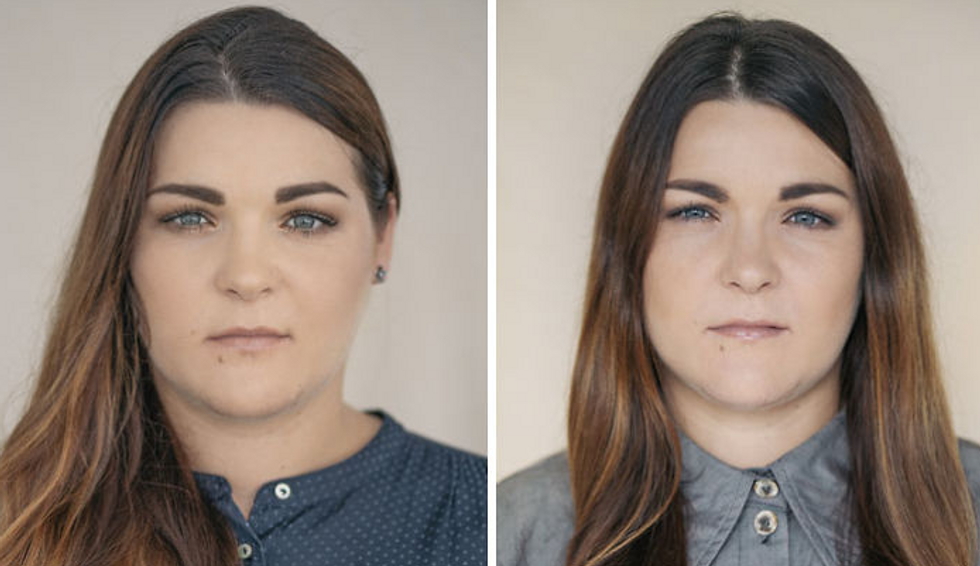 "The next meeting took place after they had given birth. It was fascinating to see each participant and how they changed in such a short time."
Some of the changes in expression are incredible.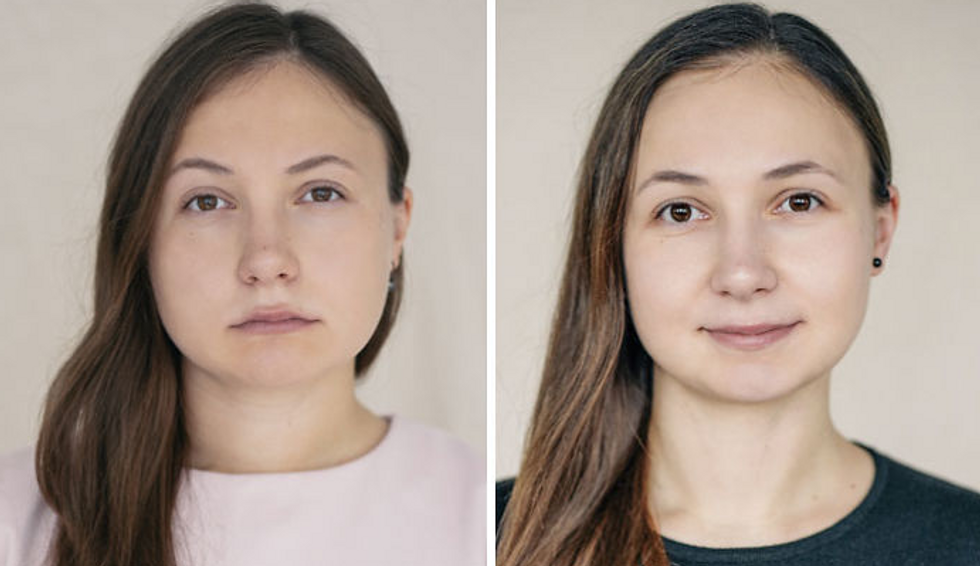 And it's clear that Vaida threw herself into her work. "Very unexpectedly this project became a treat for myself as well."
The project caused Vaida to look at her own experience of motherhood.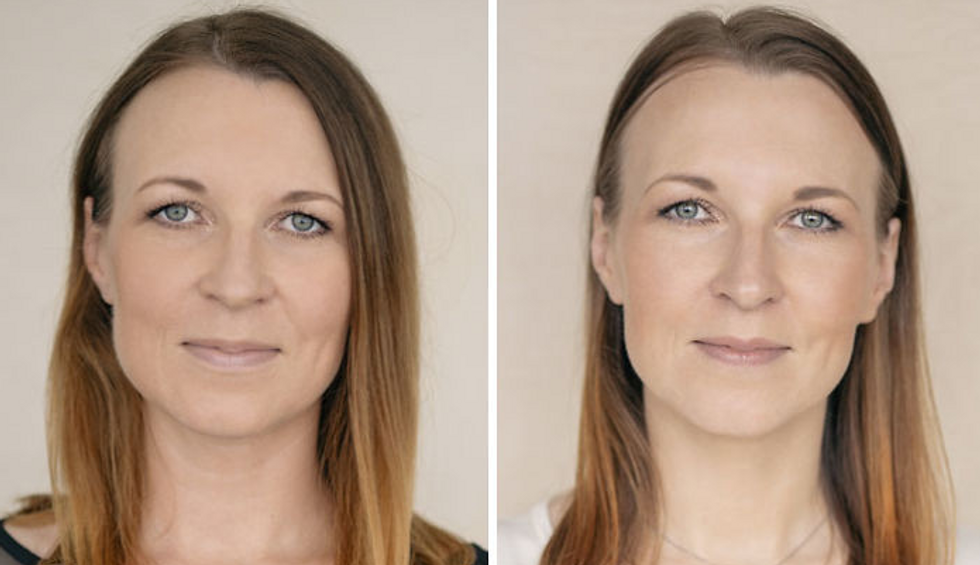 "Looking into each participant's eyes as if I were returning to my experiences as I waited for my first son, the so-so long-forgotten traumas and fears that I had thrown into my inner pantry began to heal."
She also felt like she could offer these new moms some more perspective.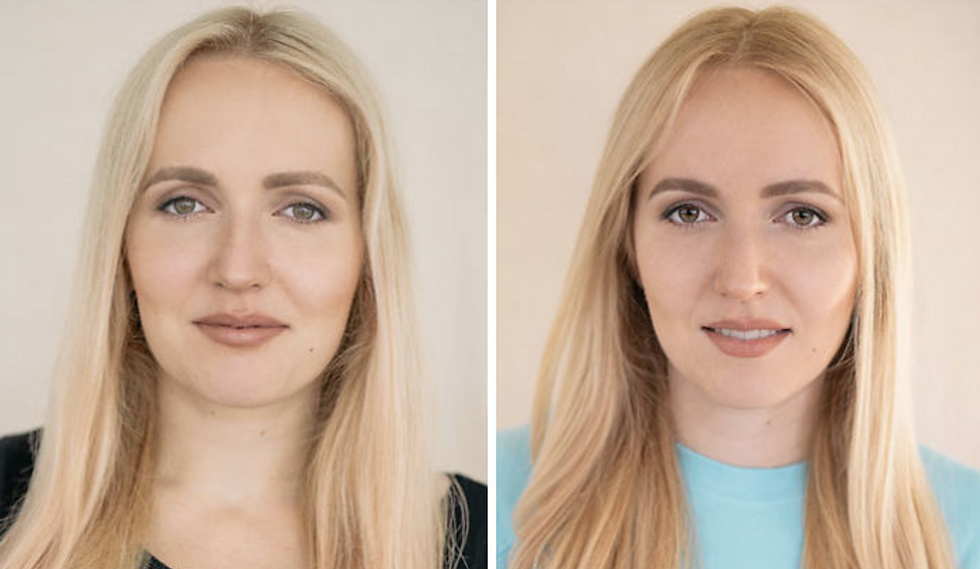 "At the same time, it was also about seeing the path I had taken as a mother. What 'fruits' I pick today, when my sons are almost grown."
Vaida has sat on the project for a while.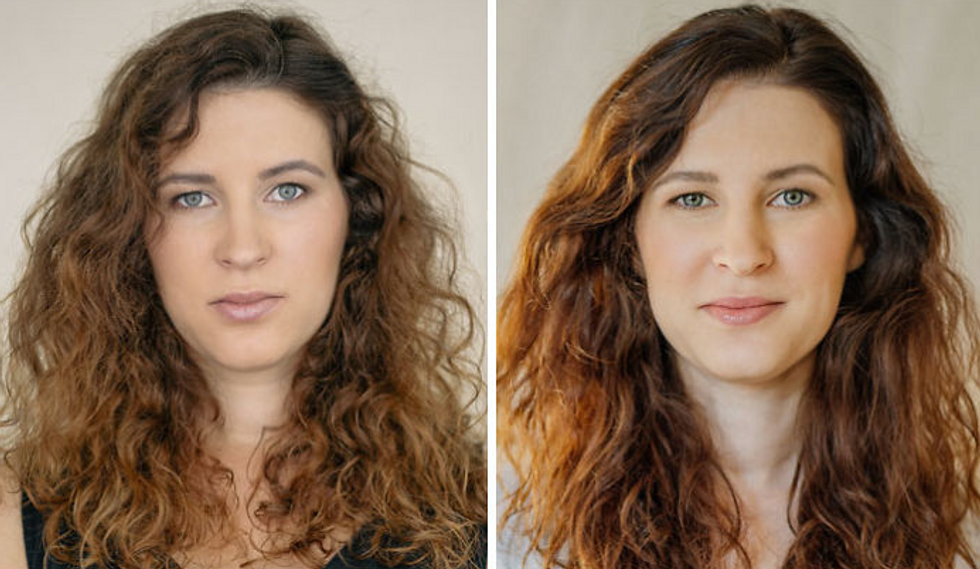 "[I chose to] show these portraits later. I looked through them daily several times and still felt it was not time to make a point and make them public. I felt this heart-born project as if it were waiting for its own time, its birth."
But it's clear that the project stayed close to her heart.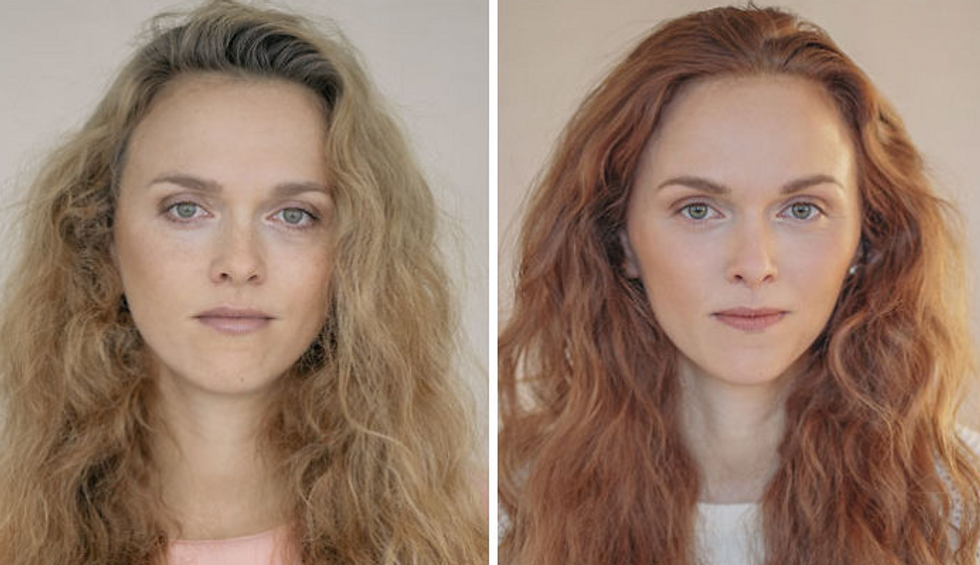 And though it took her some time to allow the public to see it, we certainly feel privileged to do so.
It was well worth the wait.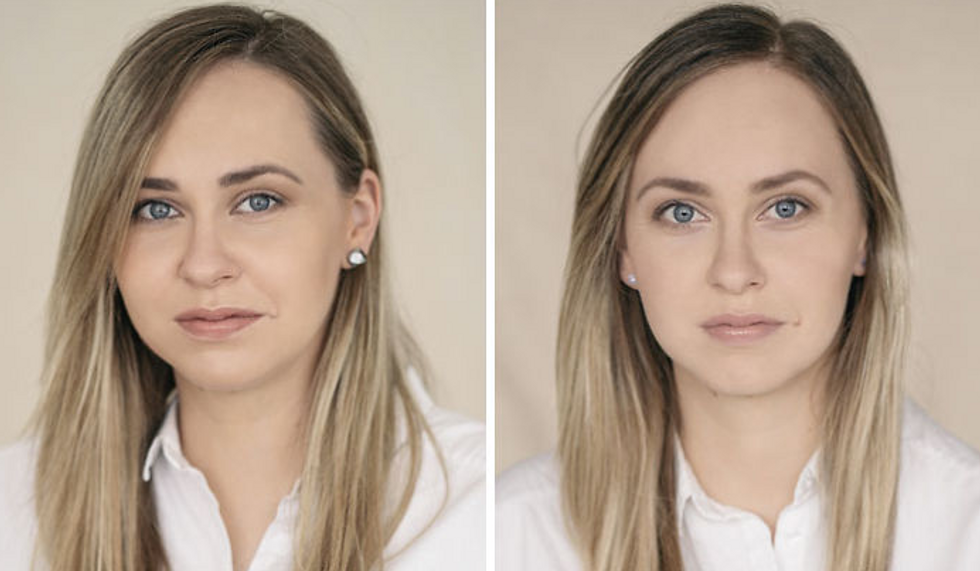 "I had to accept it, stop reproaching myself, condemning myself. This wait was like waiting for a human being to be born, as it is and is happening when it has to be: I have no control over it, it has to commit itself to the very process of being."
And Vaida doesn't want to take full credit for the shots.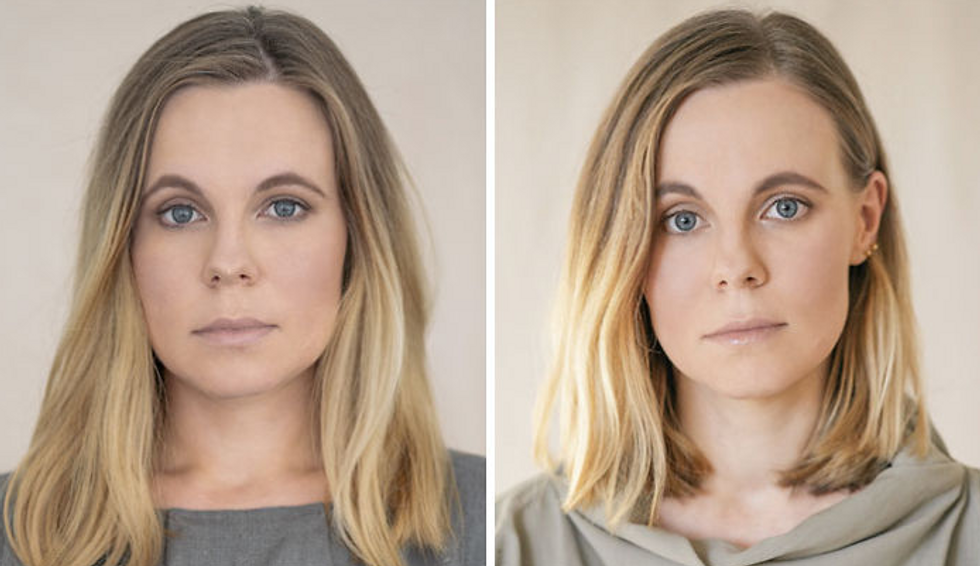 Although it was her beautiful photography skills which captured the women so perfectly, it's clear that there's something else at work that makes these images so magical.
So she dedicates it to others.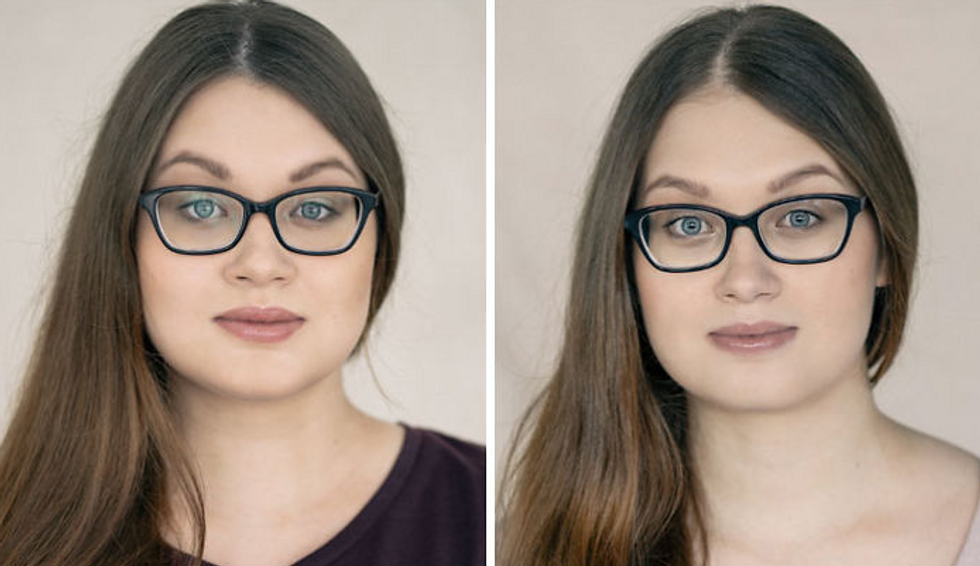 And not just the women in the pictures. "This project is a thank you to our moms, grandmothers, promotions - all the women who have ever lived without us."
It's not just mothers that Vaida wants to thank.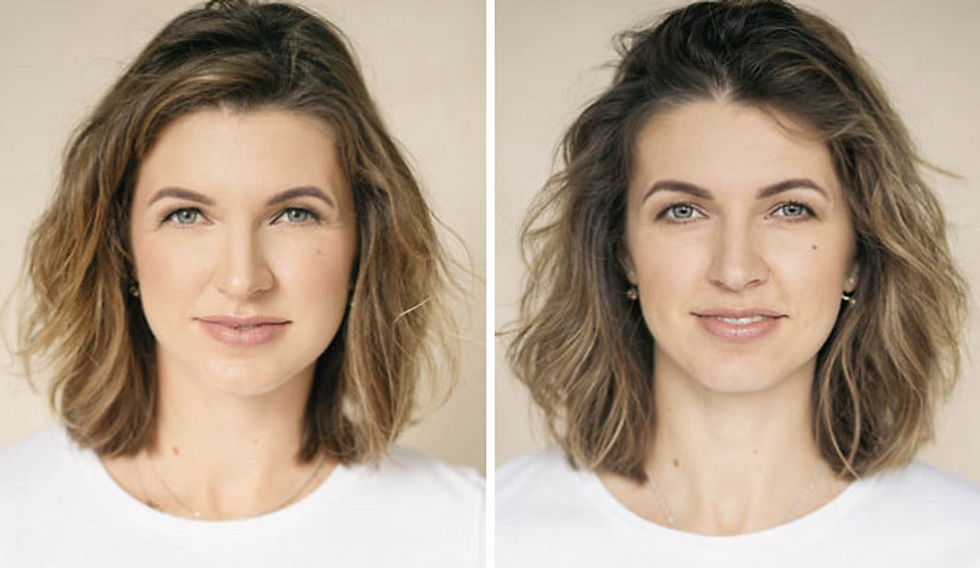 "This is thanks to my first son, who has irreversibly turned my world around and his perception. This is thanks to my second son, through whom I once again experienced the miracle of the coming of a new life," she goes on.
Some of the shots are surprisingly adorable.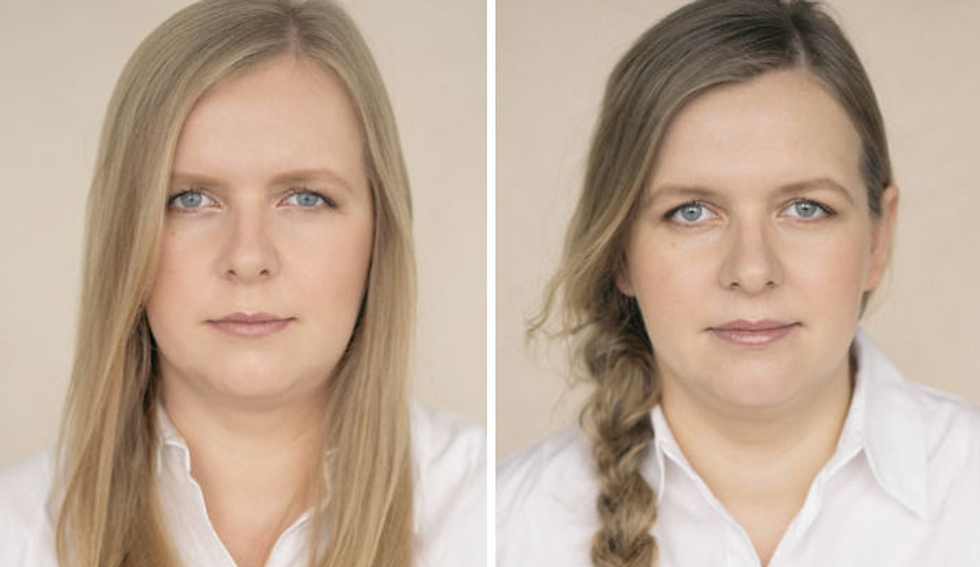 Such as this one, where you can tell that the newborn baby is a hair puller.
And, although Vaida is the reason the project came together...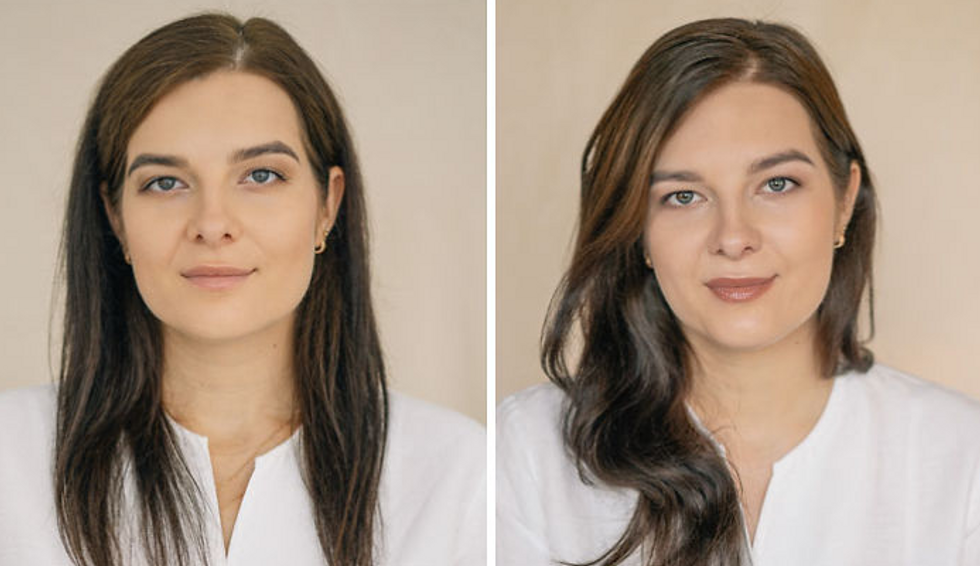 It wouldn't be anything without the participating moms. We can't imagine that we'd be so keen on getting snapped while heavily pregnant or when trying to look after a newborn!
So we have to thank them all for taking part.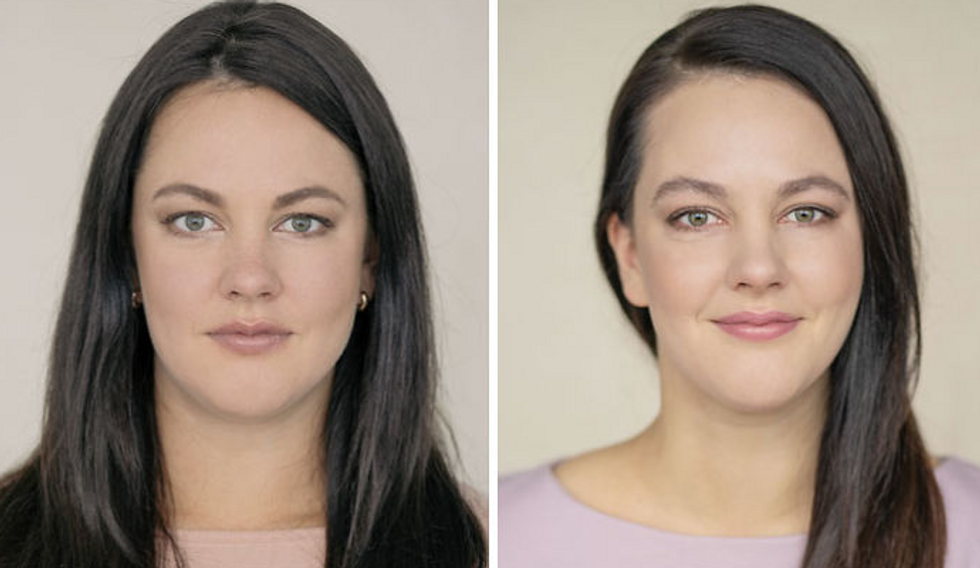 "I am extremely grateful to every woman who attended and told her story with her gaze," Vaida gushes.
She certainly sees the work as collaborative.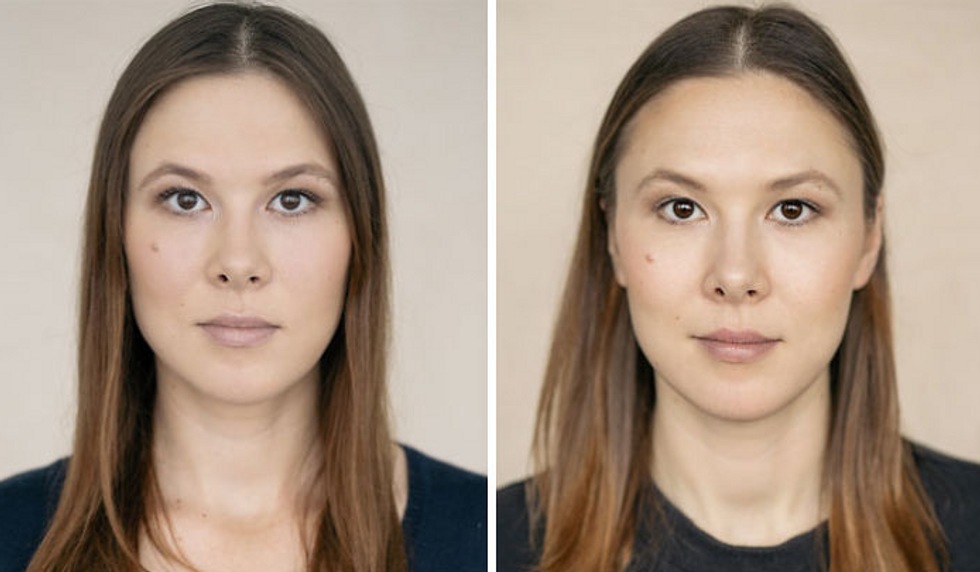 "Thank you, dear ones, for your patience as we wait for the result - the flower we all planted finally sees the light of day."
Vaida also has some words of reassurance for first-time moms.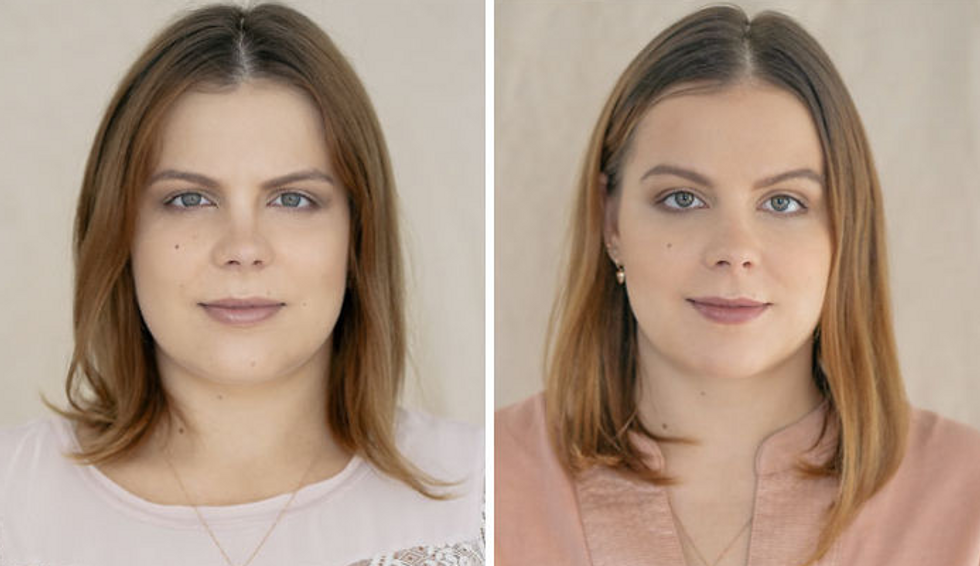 "Before my firstborn, my idea of motherhood was very different. To be honest, I didn't feel the motherhood instinct when I first took him into my arms,"
she revealed
.
So if you're a mom-to-be and feeling scared: don't worry!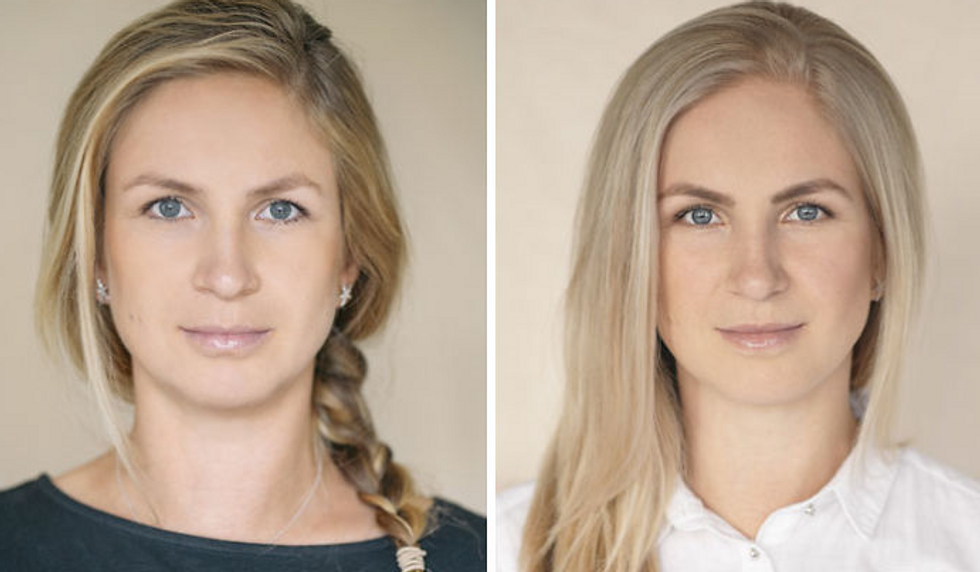 "I've learned everything along the way, including ignoring old know-it-all's and growing the courage to trust my own decisions."
Vaida had another motivation behind her project.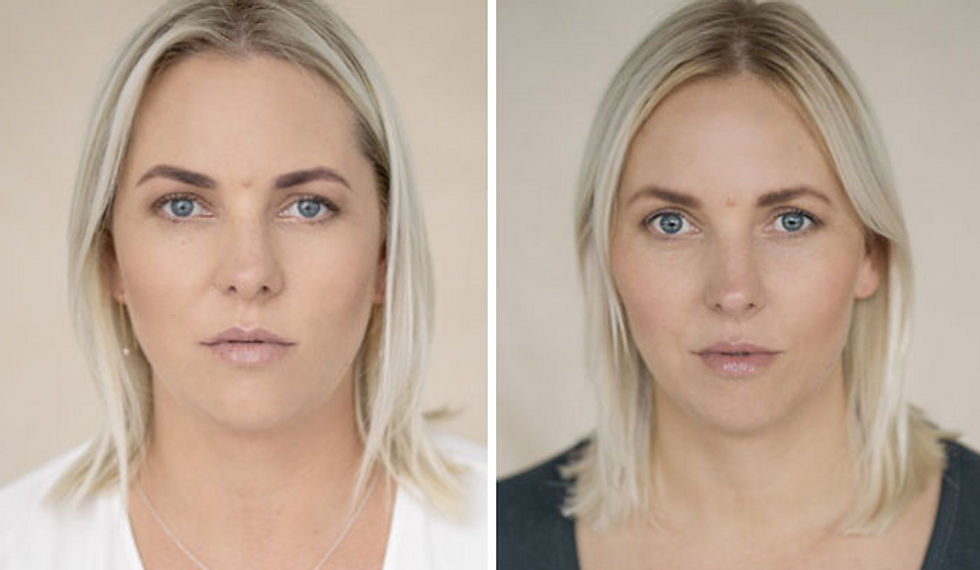 "I came up with the idea for this project when meeting people who thought of a newborn as some sort of obstacle to the parents. I wanted to show that it's possible to continue living in harmony even after having a baby."
Most of the reception for this project has been super positive.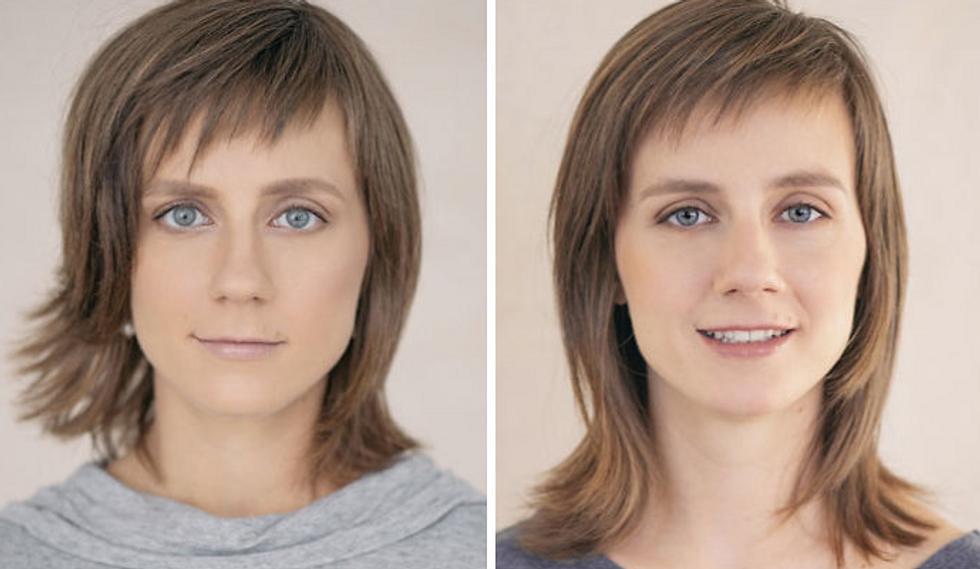 And it isn't hard to see why - the calm and beautiful snaps really do seem to go some way to capturing the essence of motherhood.
But Vaida does have some technical regrets.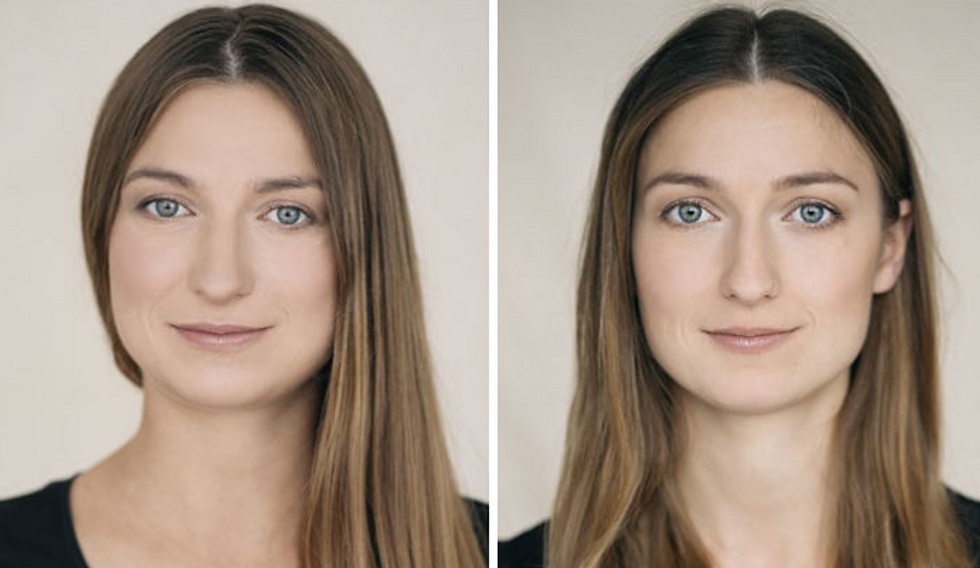 "At first, I was worried about the lighting. I took the before and after photos in different studios (I used whatever spaces I could get) and even thought I could've faked the first batch of portraits, I didn't want to do it."
Some were concerned that the differences in the photos were just as a result of lighting changes.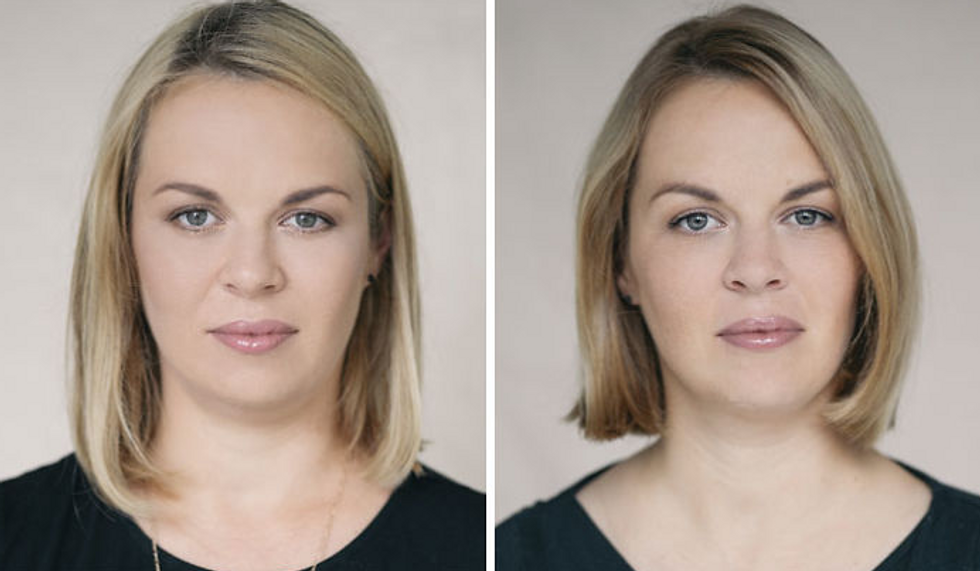 "For this project, I used only natural lighting and because of my lack of experience, I forgot that the angle of sunlight in summer and winter are different. Also, things like reflections and the number of windows came into play. I retouched only very little details in post-production, though."
So, what would she change?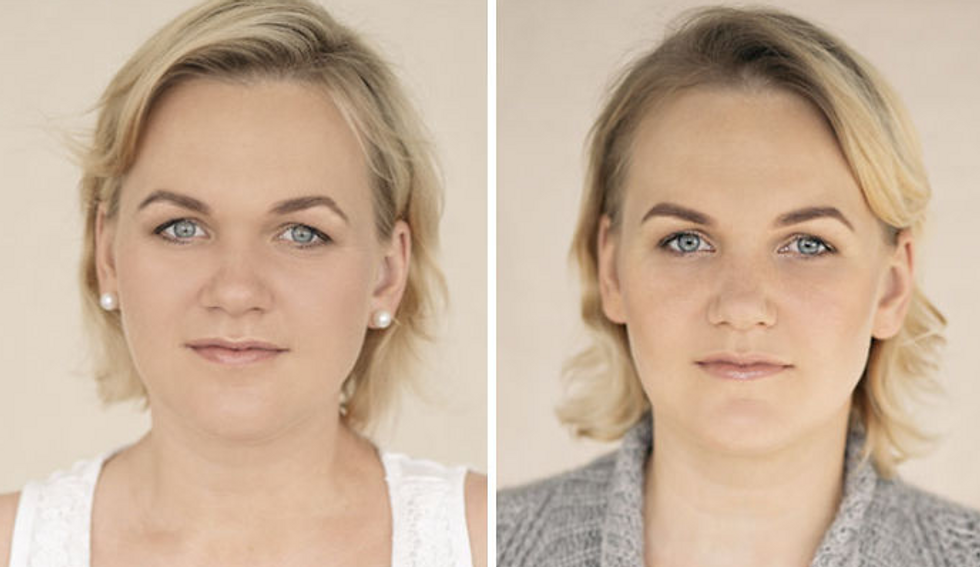 "Now, if I could do it all over again, I'd use artificial lighting, trying to maintain the same conditions for every shoot," Vaida claims - but she also says she welcomes criticism, as it helps her improve her art.
She also revealed some of the details of the project.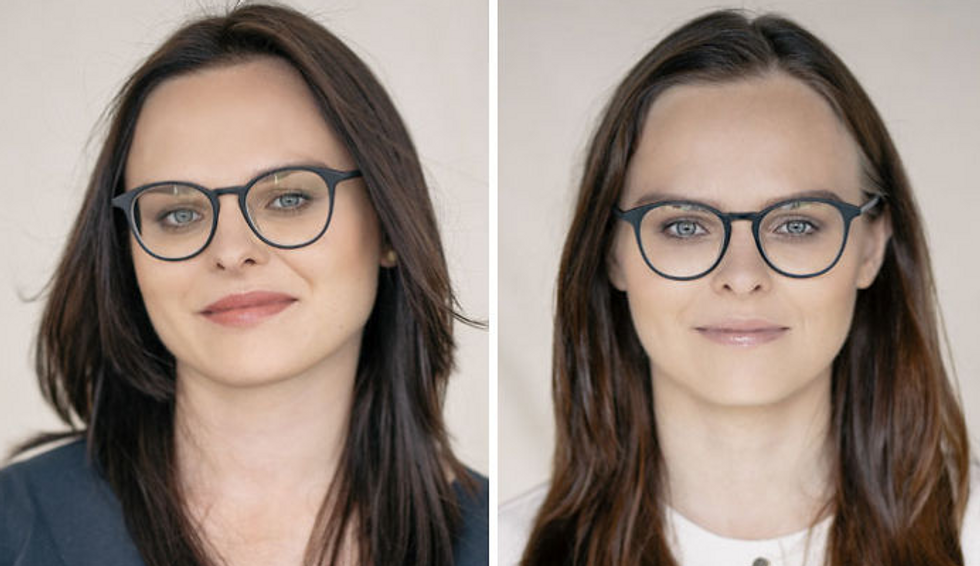 "Some statistics: 33 women participated in the project, 36 children were born, 3 pairs of twins, 20 boys, 16 girls. Some children have already celebrated their first birthday."
We can't imagine that such a project was an easy undertaking.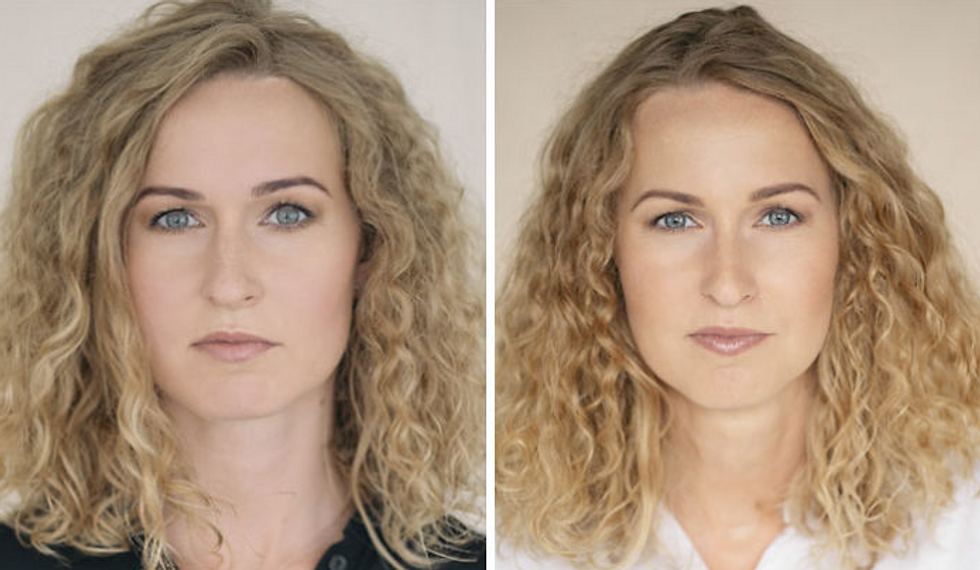 But there's no doubt that it was worth it - and we bet that the women featured will be thankful to have these photos to look back on in the future, too. For more motherhood related content, keep scrolling for an emotionally intense Facebook post story.