Women all over the world are trying to find cheaper, more environmentally friendly, and more comfortable ways to handle their monthlies. Some people are stepping away from the traditional use of sanitary pads and tampons and finding easier ways to cope with their menstrual cycles.
And Amazon's absorbent period underwear is certainly one of those new ways…
You will love our editor's curated product picks! FYI: We are an Amazon affiliate partner and may get a share of the sale of your purchase (at no cost to you).
Featured deals
The best deals selected by the 22 Words team for you.
Now, the menstrual period is something most people dread…
Not only are they bleeding, but the cramps, sweats, bloating, cravings and aching are added features that make the monthly period the worst. Some women even claim that their periods are so painful and messy they have to take time off work while they go through them.

For generations, women and female passing non-binary folk, have had to rely on tampons and pads to stifle the flow…
However, as the stigma surrounding the menstrual cycle began to fade, we began discovering different ways you can handle your shark week that doesn't break the bank.
Many others who are environmentally conscious are aware of how many pads and tampons end up in waste and know that non-organic sanitary pads can take up to 800 years to decompose.

But some people just can't wear tampons!
Whether its a personal choice a religious choice or a medical choice, there are thousands of women who don't fancy plugging it up. Thats where the amazing invention of period panties comes in to play.

Getting blood on your underwear is the worst…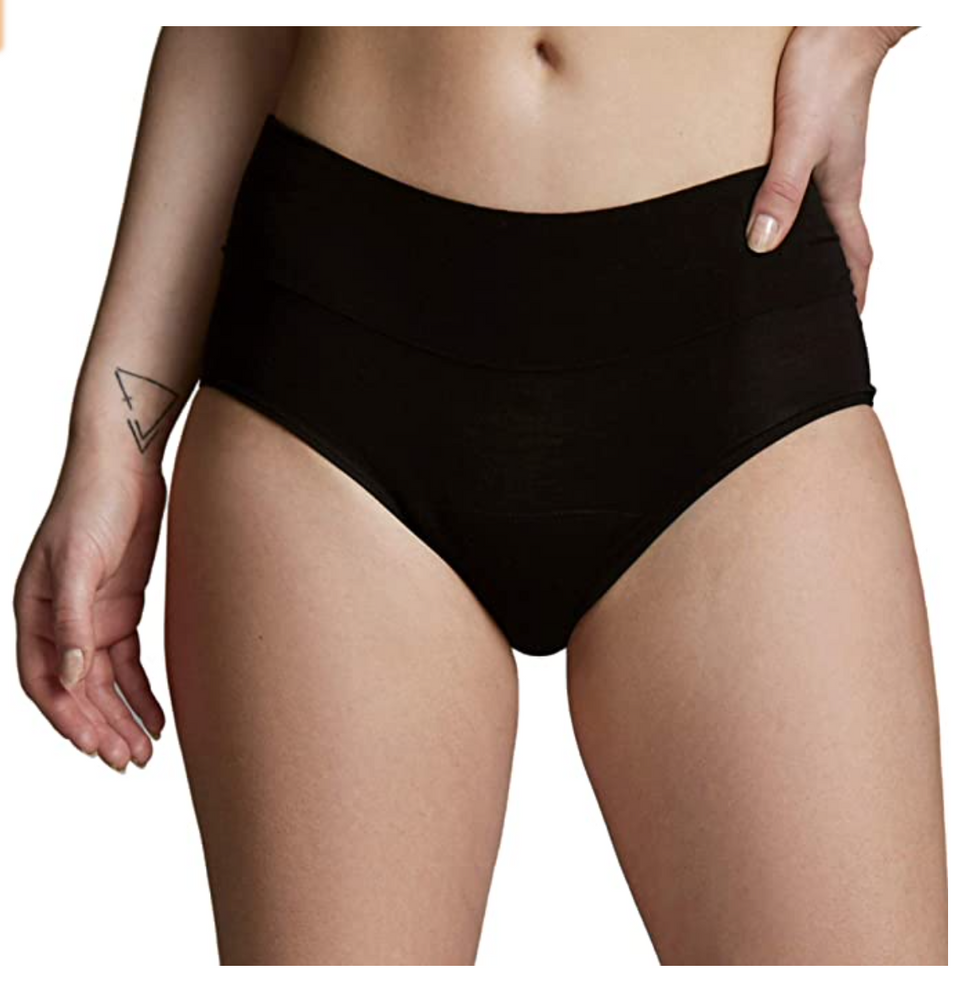 And many of us have had to throw out our favorite comfy panties because the stains just won't budge. Well, Amazon is selling the fantastic Bambody's period underwear for less than $20. Available in XXS-6XL individually or sold in 2 and 3 packs in various colors you can ride out your worst week in style and comfort.
The absorbency of these underwear is no joke. A leakproof layer runs from the front all the way to the back so you can move around all day or toss and turn at night and not worry about any surprise leakage on your bedclothes.

They're designed to hold two tampons worth of blood…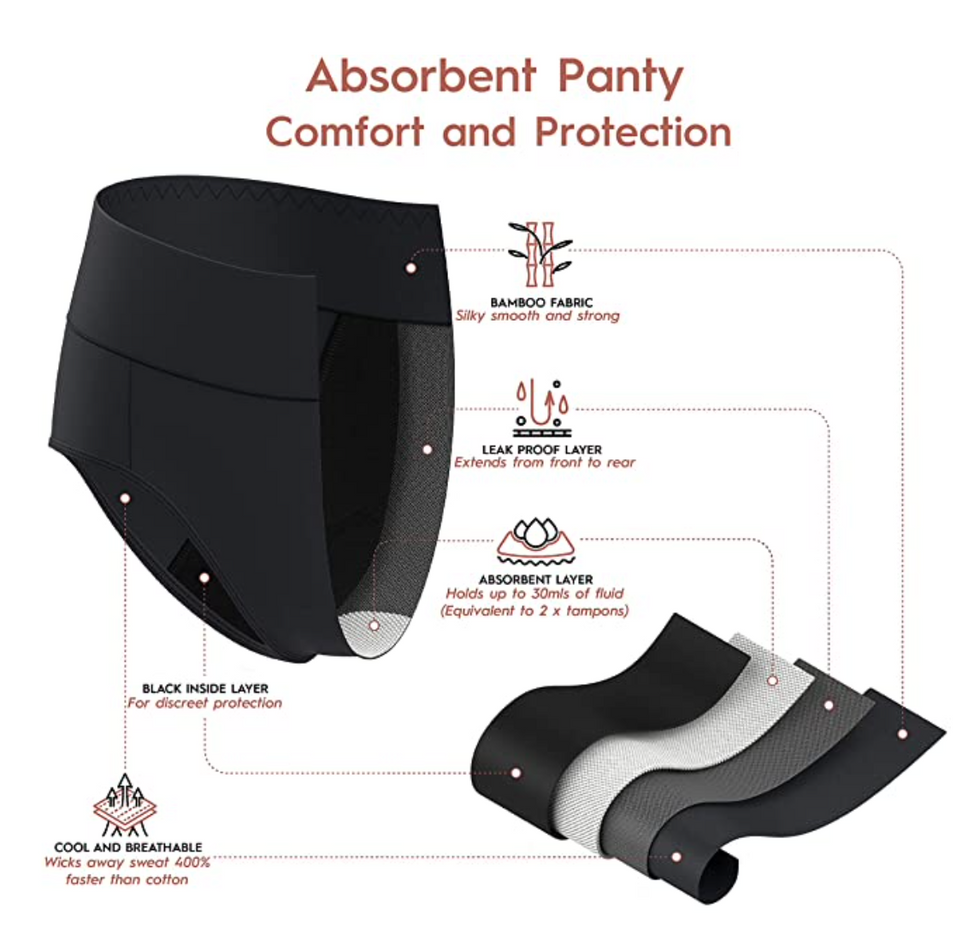 So, if you have a heavy flow do not worry! They're super easy to use. After use just wring them out in the sink and stick them in your next laundry cycle and they come out good as new. Bambody's underwear is also made with a super breathable fabric that makes it more cooling than other competitors.
And the best part is, you can use them as added protection when you're exercising or just as a replacement for other period products altogether. They're that reliable.

Featured deals
The best deals selected by the 22 Words team for you.
Featured deals
The best deals selected by the 22 Words team for you.
In fact, they are so versatile that some people use them for any absorbing needs including postpartum underwear or for mild incontinence.
These have gotten over 6,700 5-star reviews on Amazon for people who are also singing their praises.
"I got these for my twelve-year-old who has very heavy periods and will leak onto her pants and clothes, especially if sitting down/laying down. We tried different/ multiple pads but it didn't work. I hated it effecting her confidence or stopping her getting on with every day life and after a bit of homework these were seen as affordable yet value for money," one happy customer wrote.
"My daughters used 2 of these so far and it's stopped her leaks coming through onto her clothes! She's still worn a pad with it and her first few days are always her heaviest but I'm really pleased with these. She's already asked for more of them and she's not making awkward trips to the loo hiding herself as she walks. I'm so glad I've found these!" another wrote.

However if these aren't your style, Bambody has an array of other designs on their Amazon storefront including boy short, hipster and bikini cuts.
At less than $20 a pop, Bambody's are at the lower end of the competitors price point (with others stretching up to $70 per pair) but come with the added insurance that you know there will be no more underwear funerals any time soon.
Click here to shop!