For decades, Dylan Farrow — the adopted daughter of Mia Farrow and Woody Allen — has alleged that Allen sexually assaulted her when she was a child.
Farrow first went public with these allegations back in 2014 when she released an open letter via the New York Times.
This week marks the first time Farrow has appeared on camera to speak about the allegations.
Prior to her interview airing on CBS This Morning, Farrow shared how she was feeling about it on Twitter.
@CBSThisMorning We as a society expect survivors to fit a very narrow mold - sincere but not too frank, eloquent bu… https://t.co/blftCRU3UN

— Dylan Farrow (@Dylan Farrow)1516240145.0
"We as a society expect survivors to fit a very narrow mold," she wrote. "Sincere but not too frank, eloquent but not too put together, composed but not too rigid."
Tomorrow you will see the me my family and friends know. The raw and honest reality. No airs, just the truth. I wan… https://t.co/wuZjrkDDzN

— Dylan Farrow (@Dylan Farrow)1516240204.0
Ultimately, though, she says she decided to appear on television as a way to honor the experiences she had as a child. Experiences which were largely ignored while the man she claims molested her was praised and applauded wherever he went.
Farrow also made it clear that she was inspired by the many conversations we as a society have been having surrounding the #MeToo movement and Time's Up campaign.
In her first TV interview about the allegations, Dylan Farrow says she's speaking up again to have her voice includ… https://t.co/gQ1BniypeT

— CBS This Morning (@CBS This Morning)1516282010.0
"[There's been] so much silence being broken by so many brave people against so many high-profile people," she said. "I thought it was important to add my story to theirs."
Farrow alleges that in 1992, when she was 7 years old, Allen brought her to a small attic crawlspace in her mother's house in Connecticut.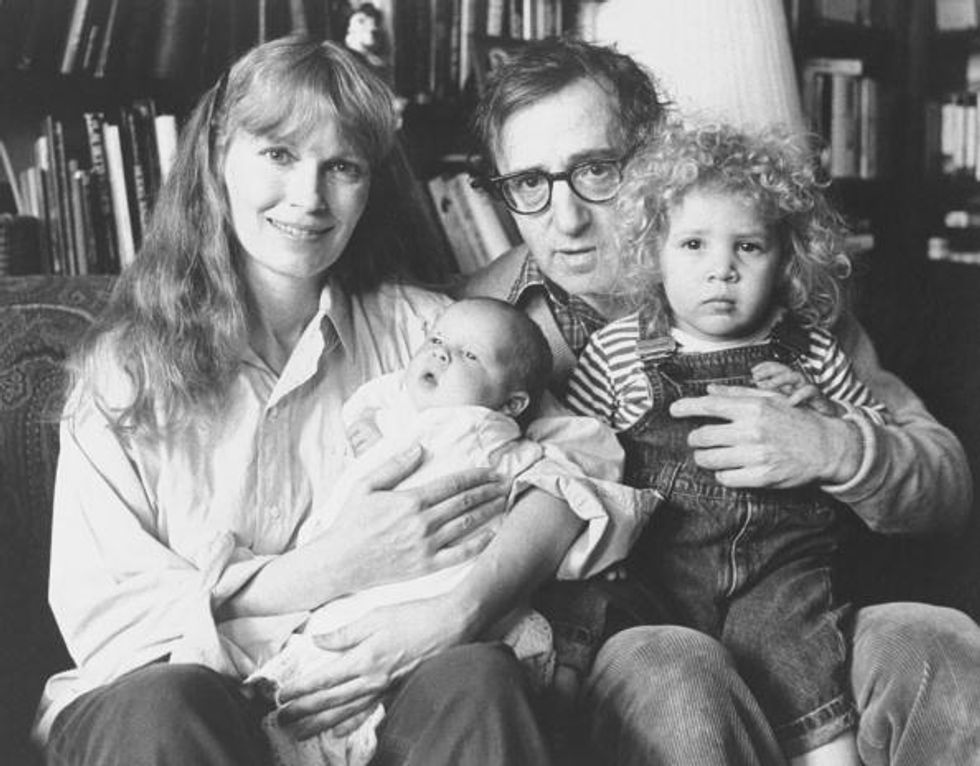 via: Getty
While they were up there, Farrow says that Allen instructed her to lay down on her stomach and play with a toy train that was set up. As she played with the train, Farrow claims that Allen sat behind her, touching her labia and vulva. Farrow told her mother, actress Mia Farrow, what had happened. Mia reported the accusations to Dylan's pediatrician, who in turn reported to the authorities. Allen denied the allegations.
In fact, Allen stated — both following the 1992 investigation and Farrow's open letter in 2014 — that he believed Mia Farrow had actively planted the story in Dylan's mind. During the CBS This Morning interview, Gayle King asked Farrow asked how she felt about these allegations:
"What I don't understand is how is this crazy story of me being brainwashed and coached more believable than what I… https://t.co/jGct2vALGD

— CBS This Morning (@CBS This Morning)1516279437.0
Farrow replied, "What I don't understand is how is this crazy story of me being brainwashed and coached more believable than what I'm saying about being sexually assaulted by my father?" It's a fair question. Week after week, we've seen the world reject producers, directors, actors, and comedians after women come forward against them. While some will always cry "witch hunt," it seems as though the majority of people have been ready to decry the men being called out as abusers. But Woody Allen has somehow managed to escape much of the criticism. Perhaps that's finally starting to change as more and more actors come forward and state they regret working with Allen. In fact, several actors — including Golden Globe nominee Timothée Chalamet — have decided to donate the money they've earned from working in Allen's films to various charities. Meanwhile, Dylan Farrow is left wondering why it's taken so long, and why people only seem to be listening now after multiple other public figures have been revealed to be abusers. Following Farrow's interview, Woody Allen sent a response to
CBS This Morning
...
Here is his statement in full: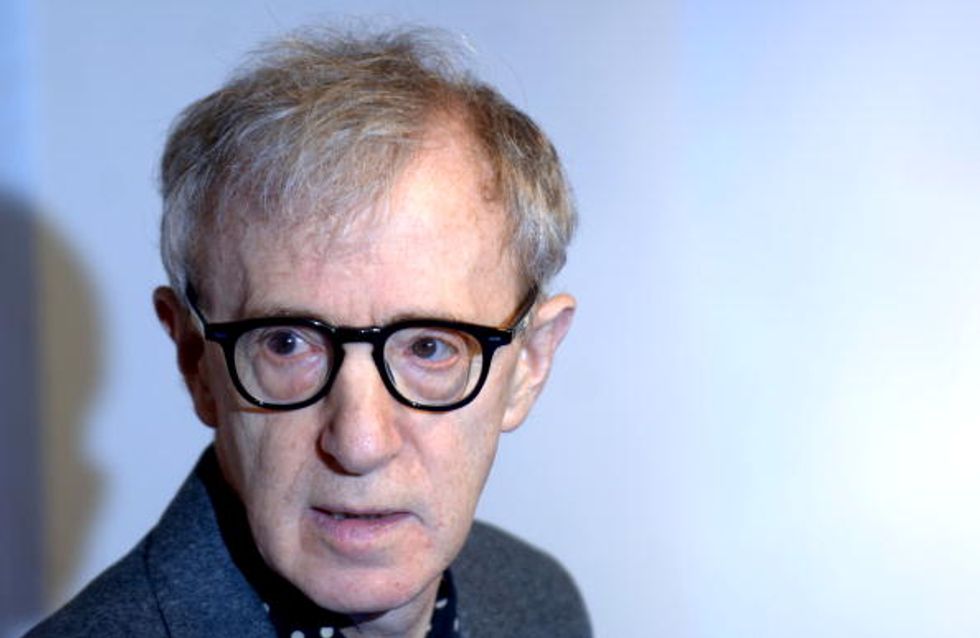 via: Getty
When this claim was first made more than 25 years ago, it was thoroughly investigated by both the Child Sexual Abuse Clinic of the Yale-New Haven Hospital and New York State Child Welfare. They both did so for many months and independently concluded that no molestation had ever taken place.

Instead, they found it likely a vulnerable child had been coached to tell the story by her angry mother during a contentious breakup.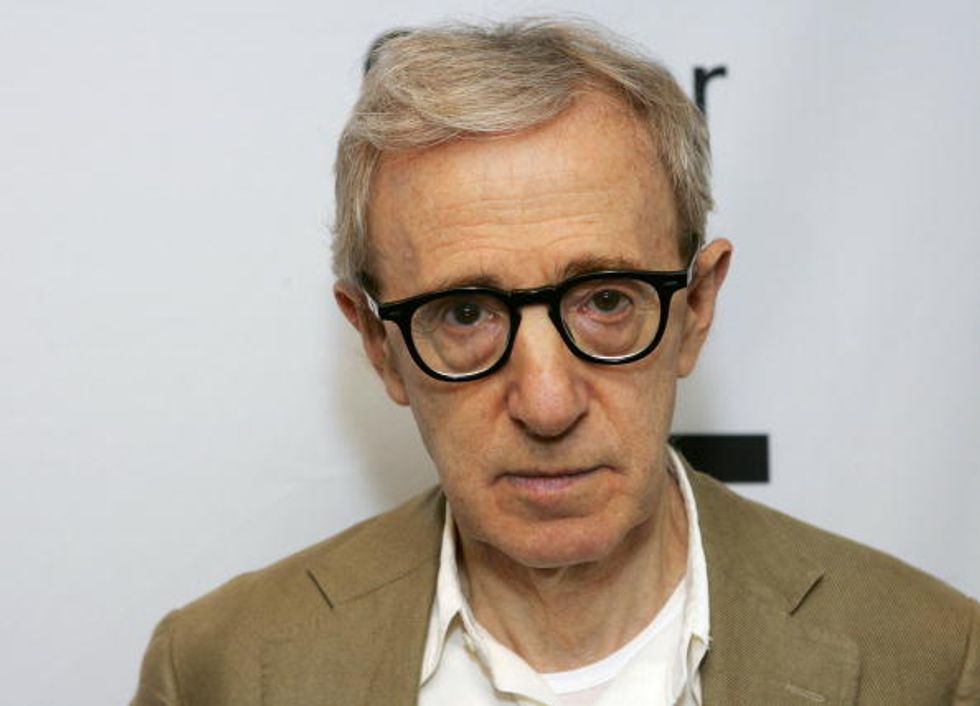 via: Getty
Dylan's older brother Moses has said that he witnessed their mother doing exactly that — relentlessly coaching Dylan, trying to drum into her that her father was a dangerous sexual predator. It seems to have worked — and, sadly, I'm sure Dylan truly believes what she says.

But even though the Farrow family is cynically using the opportunity afforded by the Time's Up movement to repeat this discredited allegation, that doesn't make it any more true today than it was in the past.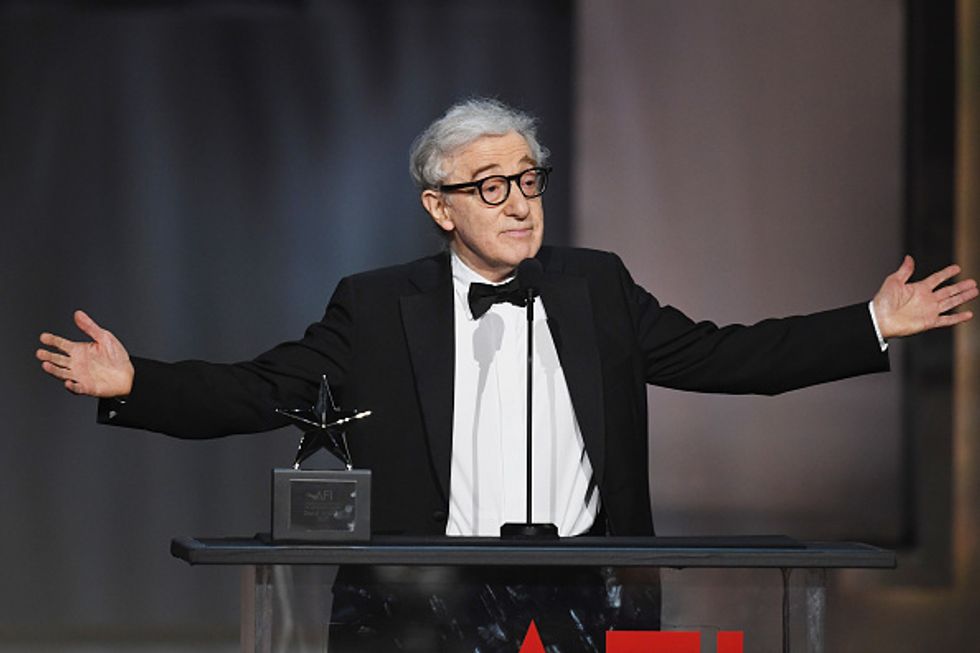 via: Getty
I never molested my daughter – as all investigations concluded a quarter of a century ago.
In other words, Allen's still singing the same old tune. But this time, Dylan Farrow's voice isn't the only one calling him out. There's a chorus of women and men singing against the man who allegedly assaulted Dylan Farrow, and it's going to take more than Allen repeating his decades-old brainwashing defense for people to believe him.