An amazing World War 2 veteran has gone viral recently for shaving his hair into a mohawk as a tribute to his fallen friends and soldiers.
Keep scrolling to check out the heartwarming video...
A lengthy and brutal war...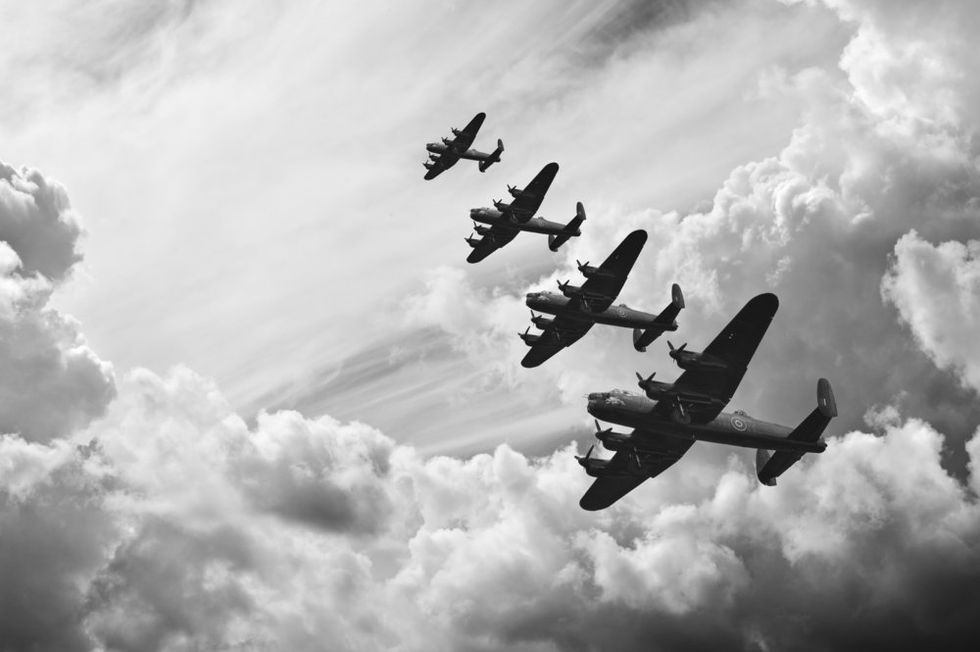 World War II was fought between the Axis powers (Germany, Italy, and Japan) and the Allied powers (United Kingdom, United States, Soviet Union, and France). It began in 1939 and finally came to an end in 1945. The 400
million 
estimated deaths caused by WW2 made it the bloodiest conflict, as well as the largest war, in history.
The United States played an enormous part in the Great War.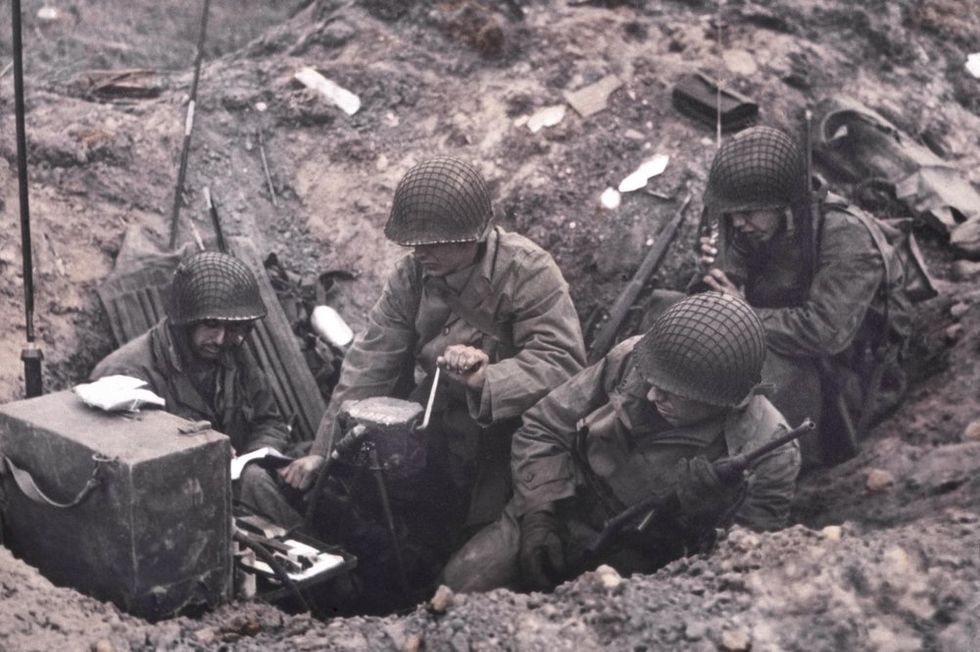 The attack from Japan on Pearl Harbour in 1941 marked the United State's first involvement in the war; this attack is still, today, considered one of the most brutal attacks in war history. An estimated total of 418,500 Americans died during WW2, including both military and civilians.
Not many were lucky enough to make it home...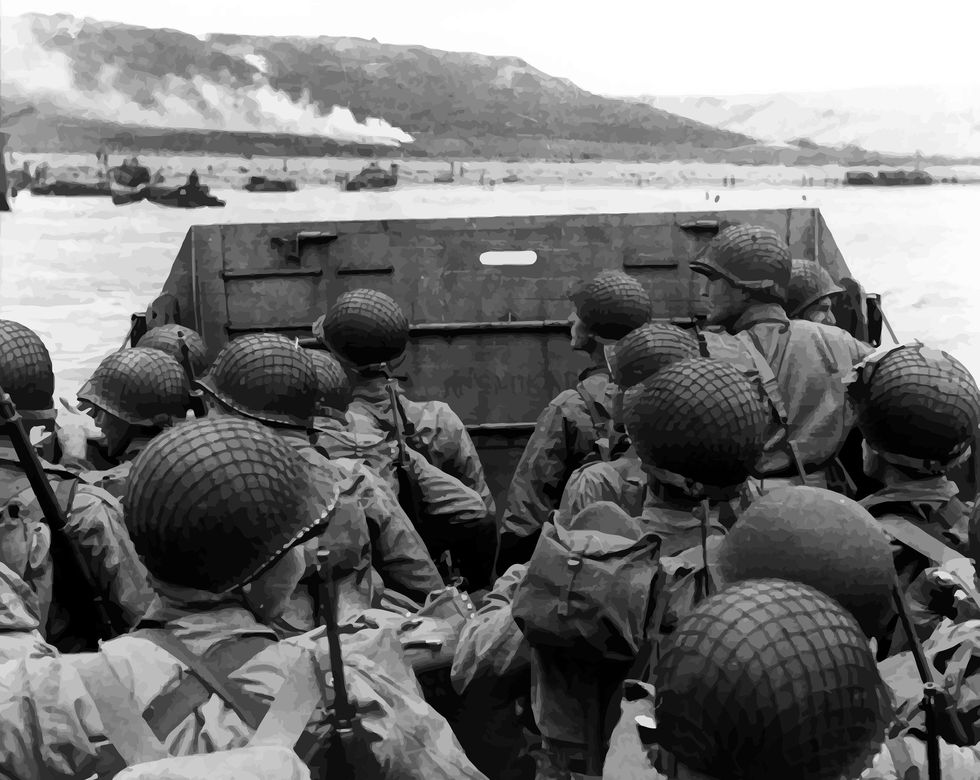 Out of the sixteen million American soldiers that served in WWII, only a small percentage were lucky enough to return home. The ones that did come home, however, brought back memories that will haunt them for the rest of their lives.
The numbers of our WWII veterans are dropping quickly...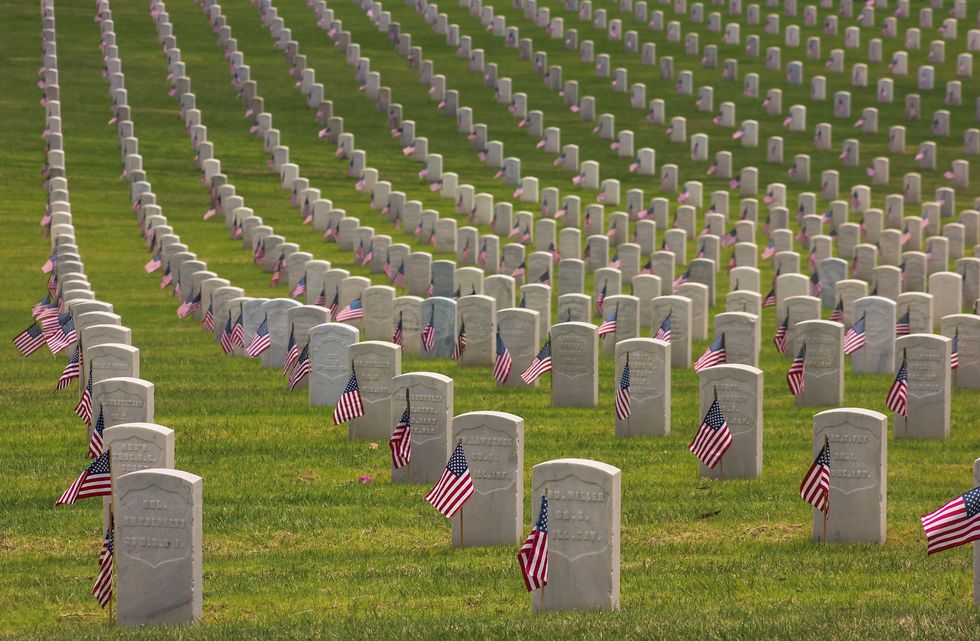 And there are only a select few now alive in our country.
And one of these people is Guy Whidden.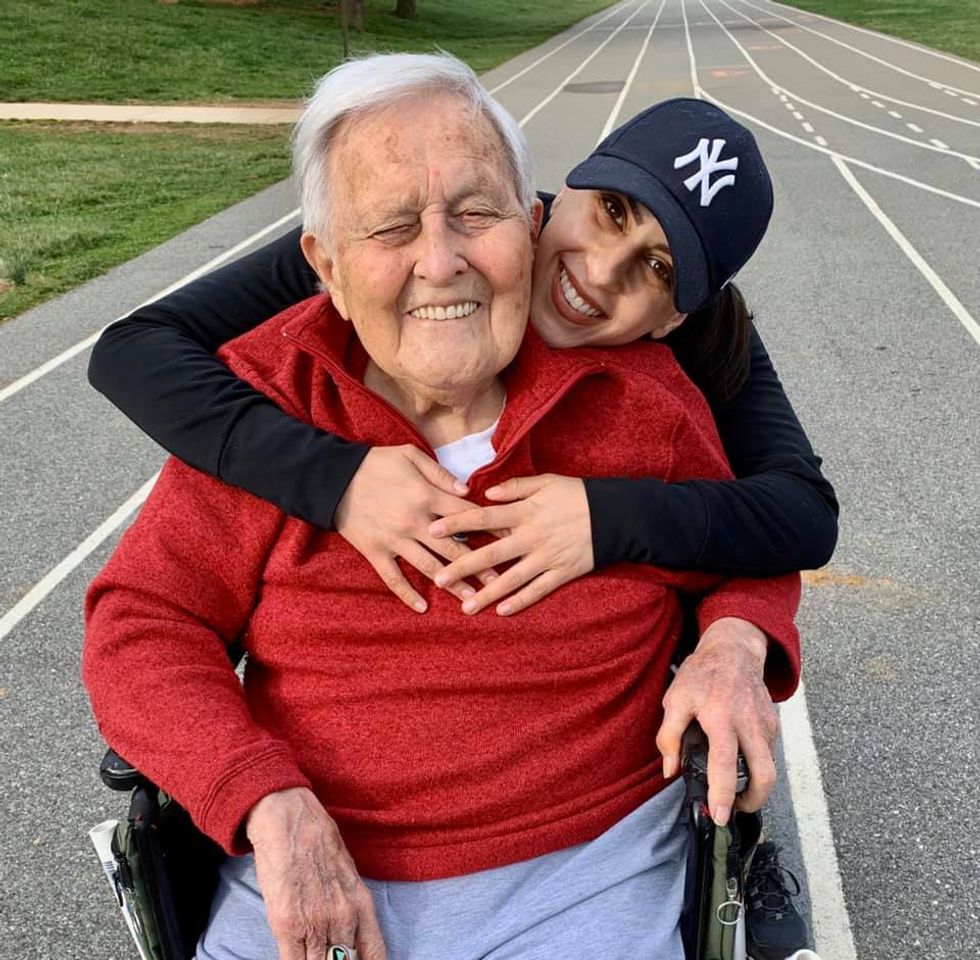 Guy, who is from New York, is now ninety-six-years-old, and he was a paratrooper with the 101st Airborne Division back in 1944.
On the day before D-Day...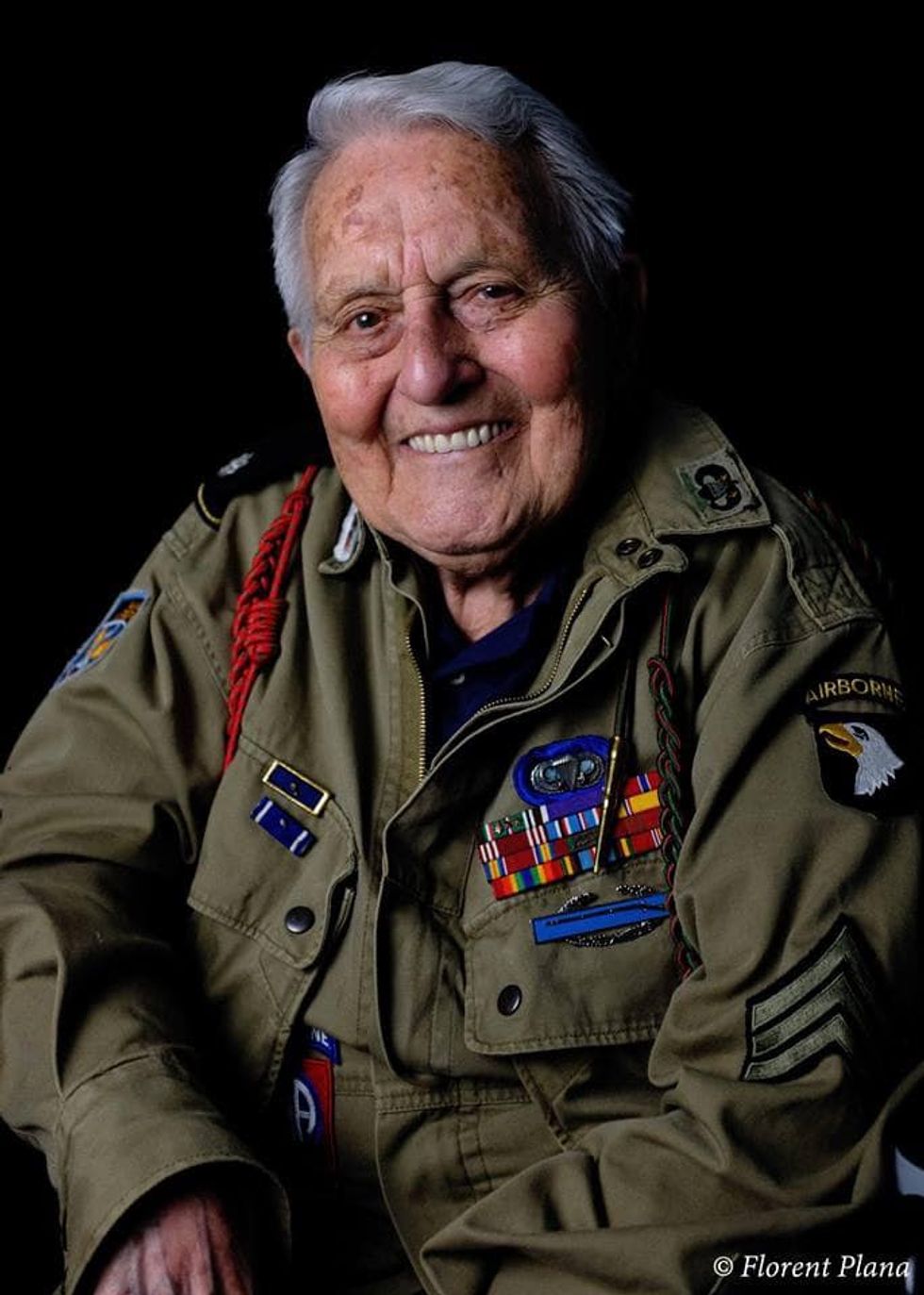 Guy had shaved his hair into a mohawk, which is what a lot of the American troops had done.
But, of course, Guy's lieutenant ordered him to shave his mohawk off...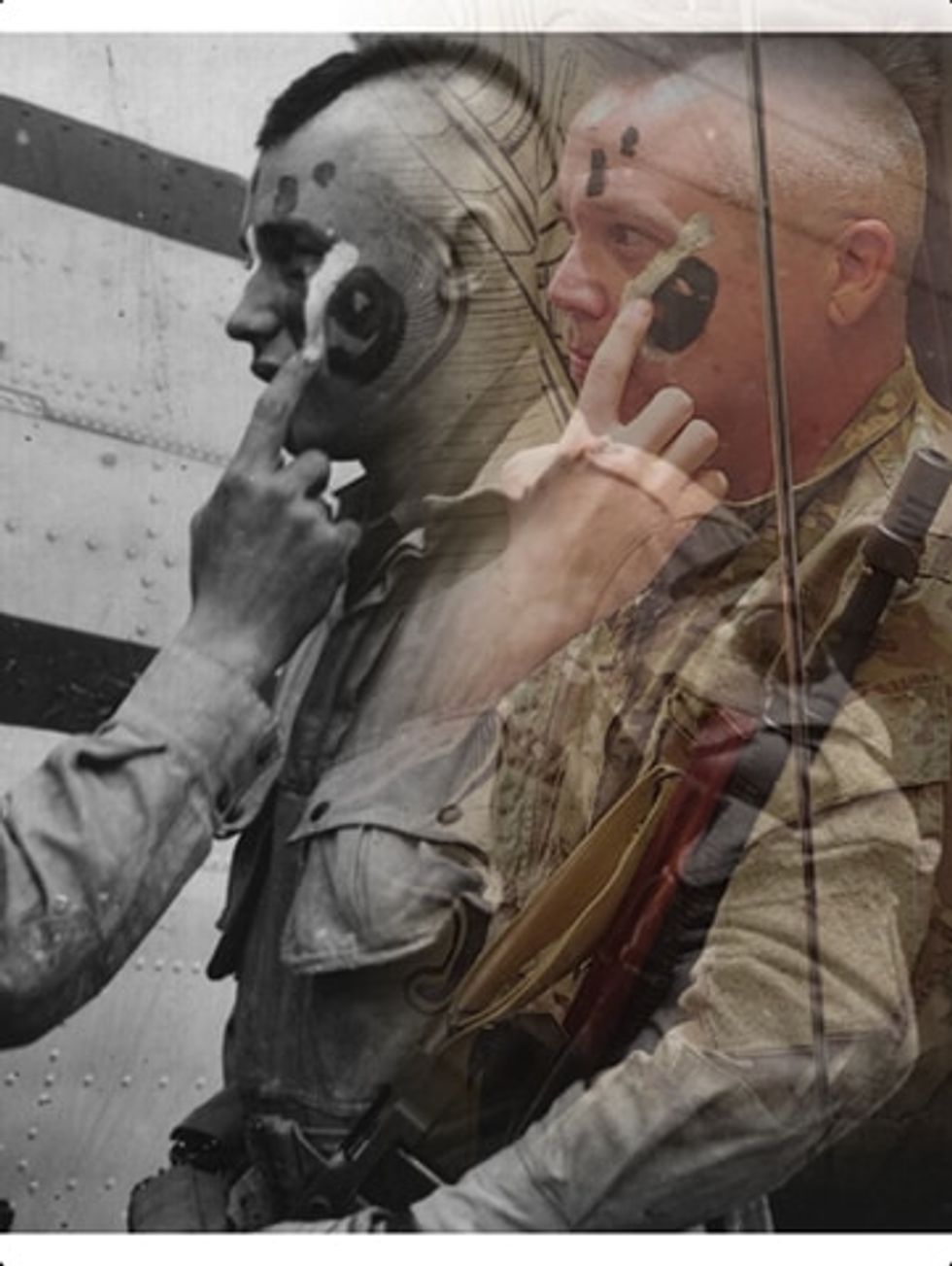 And that was that last time he ever rocked the hair style.
He followed the orders back then...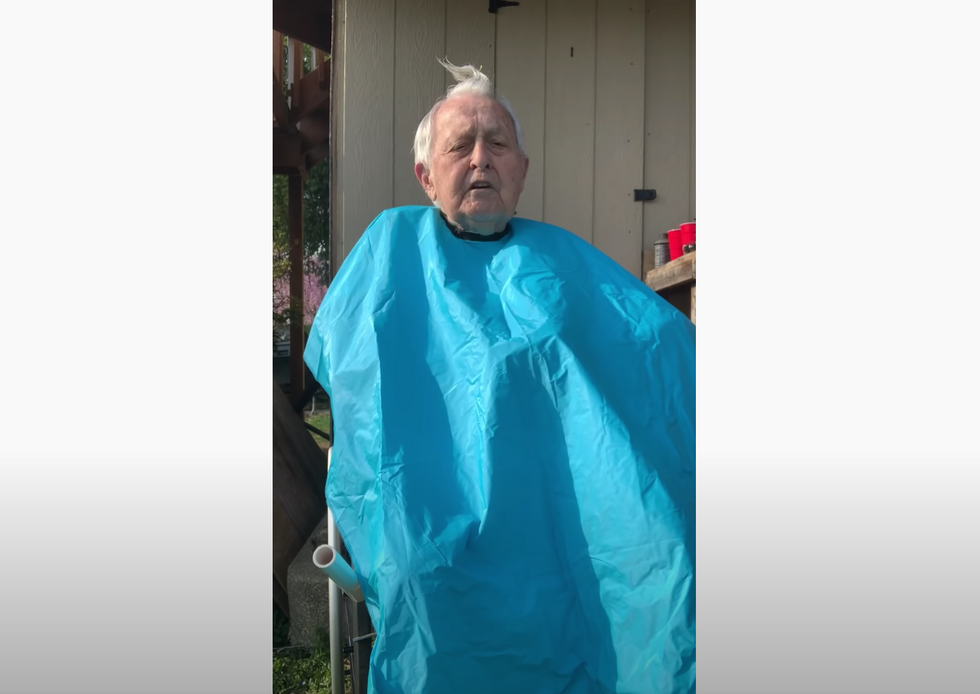 But Guy felt it was about time for him to rebirth the hairstyle in a tribute to his fallen friends from the war.
With a little help from his granddaughter, Lydia Arshadi, Guy set up a video so he could properly explain what he was doing.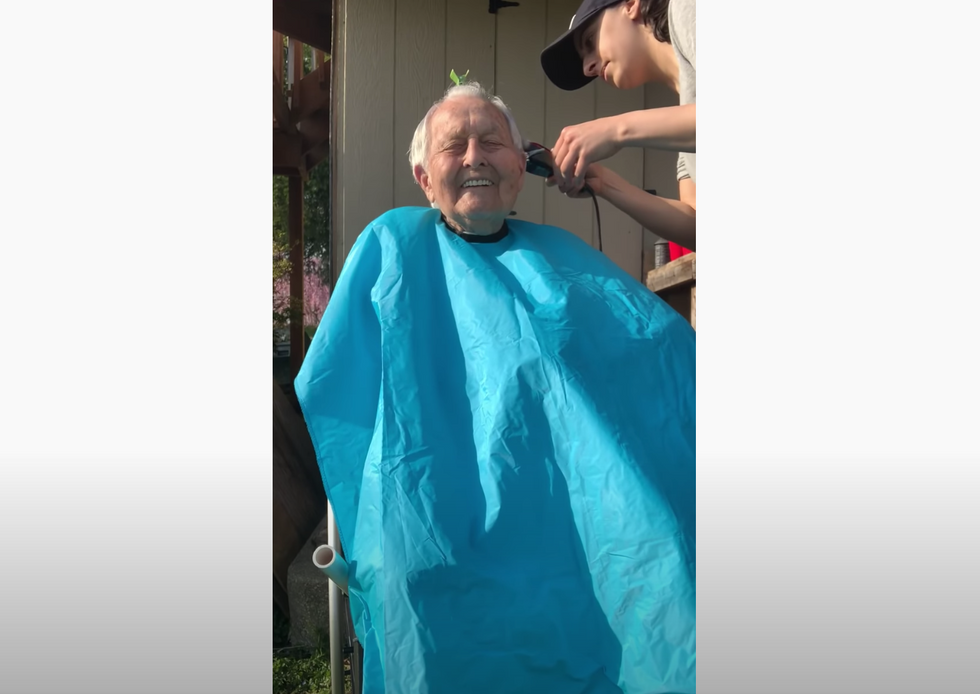 Here he is, sitting in the back yard with a blue barber's sheet ready to relive this very cool look.
Throughout the video, Guy explained why he was doing this...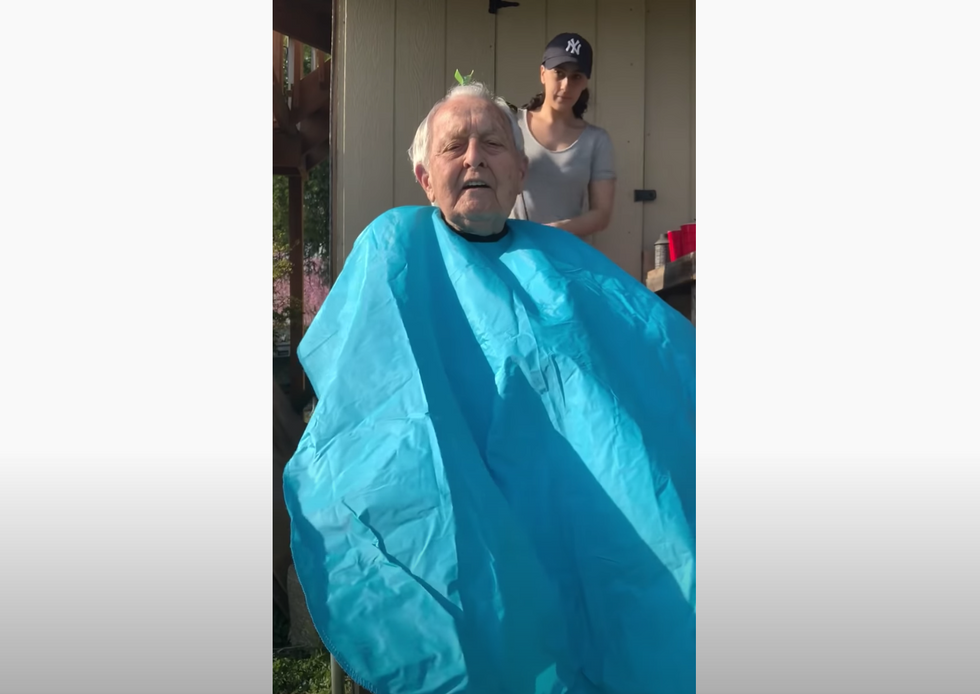 "I would like to have my hair cut as a mohawk haircut for D-Day in France and also in Holland, as a tribute to all the fallen soldiers and airborne guys up in the skies," Guy explained.
Guy wants to challenge other veterans to do the same...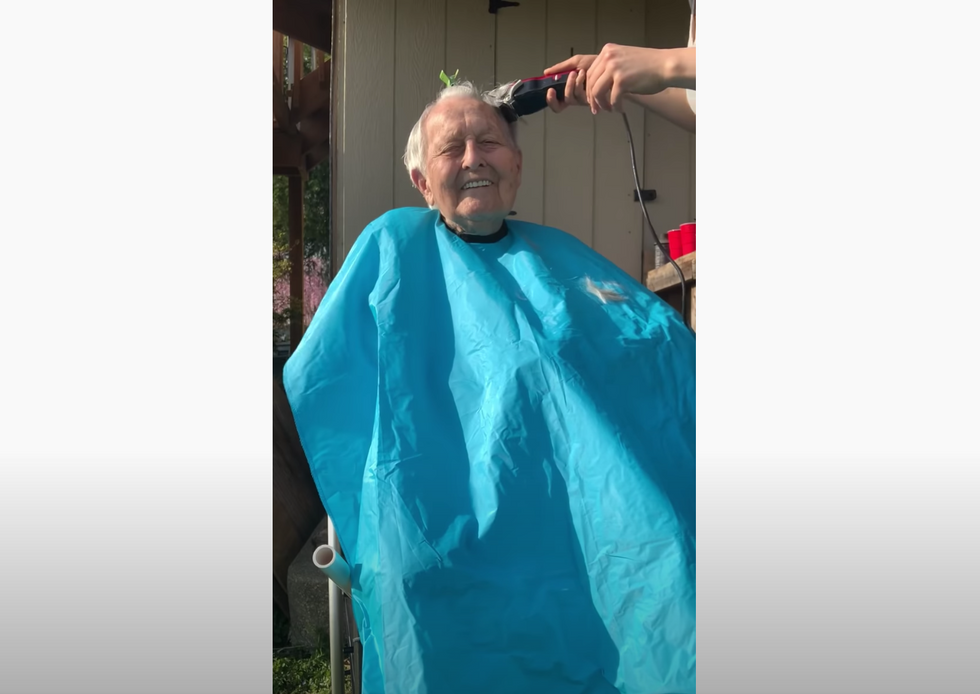 "It is something we can do during this present problem we have which will be solved shortly."
As Lydia starts to shave the sides of her grandad's head...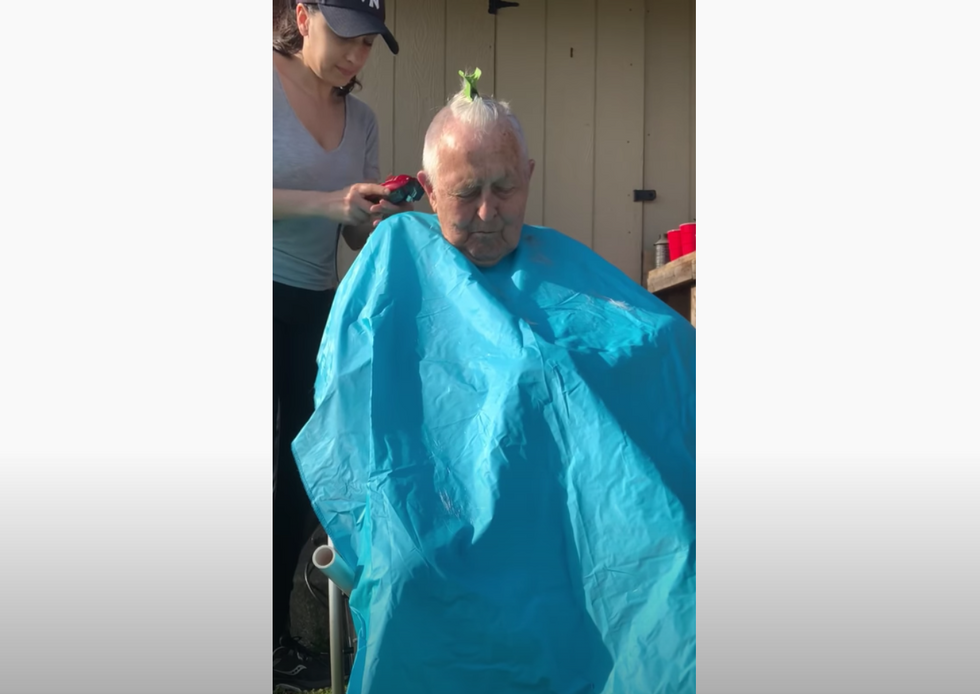 He chats about his times during the war. "Some years, we were able to wear mohawks and they didn't discourage it... but the young lieutenant wanted to impress everyone, so he ordered me to have my mohawk cut off, and rather than cause a lot of problems, I went ahead with it."
As he chats, Lydia is doing a great job...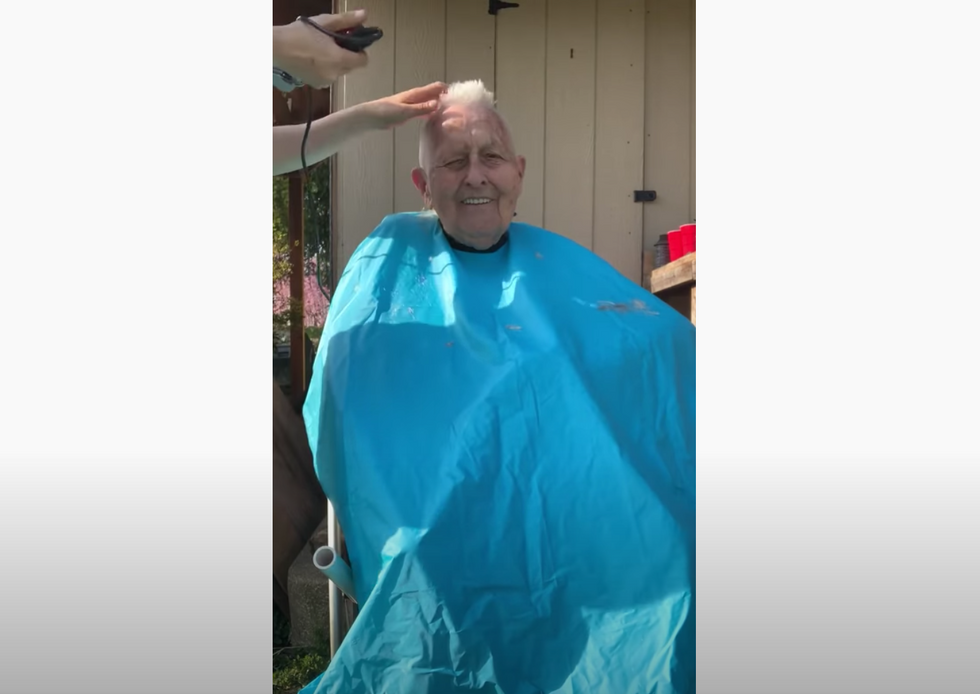 And the look on Guy's face just
says it all.
His mohawk is well and truly taking place...
And speaking to  
The Frederick News Post
about the reasons behind cutting his hair, Guy said he wanted to "add a little humor" to everything that's going on in the world right now. "A lot of people are going through a lot of problems with the virus. Some of them are frightened, some of them are just concerned, and they're locked in and it gets boring to a certain extent."
Guy described the pandemic as "a wake-up call."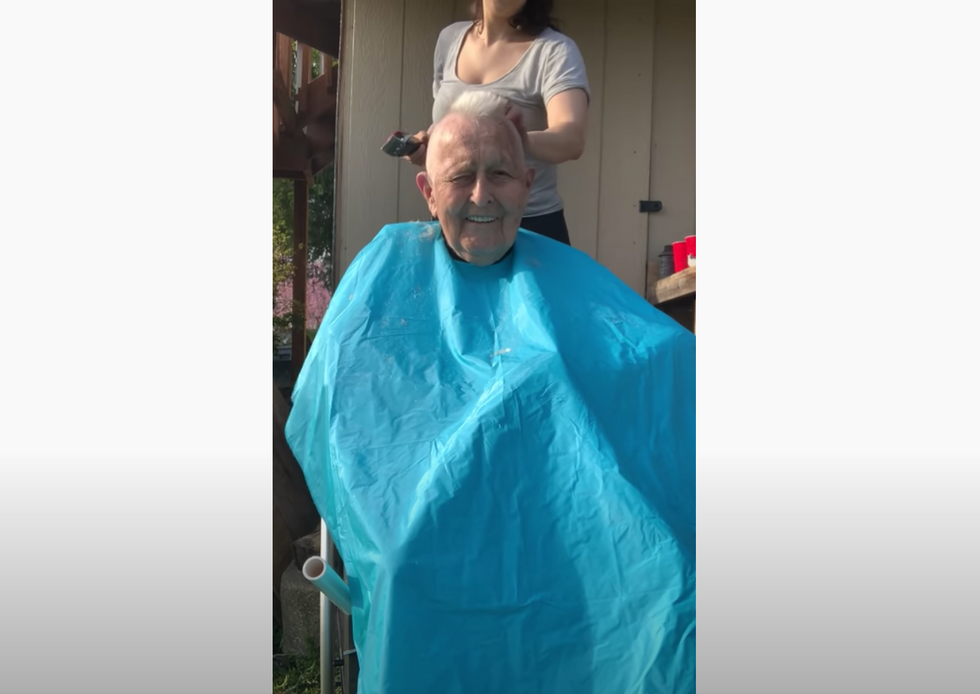 "To me, it's like a wake-up call. Back in our day, World War II was referred to as a national emergency," he said, "And this is what we're going through now, a national emergency. This isn't easy for people, and everybody's working together, and that's the good part of it, just like we did back in World War II."
Guy always keeps a smile on his face... and we must say, his mohawk looks brilliant.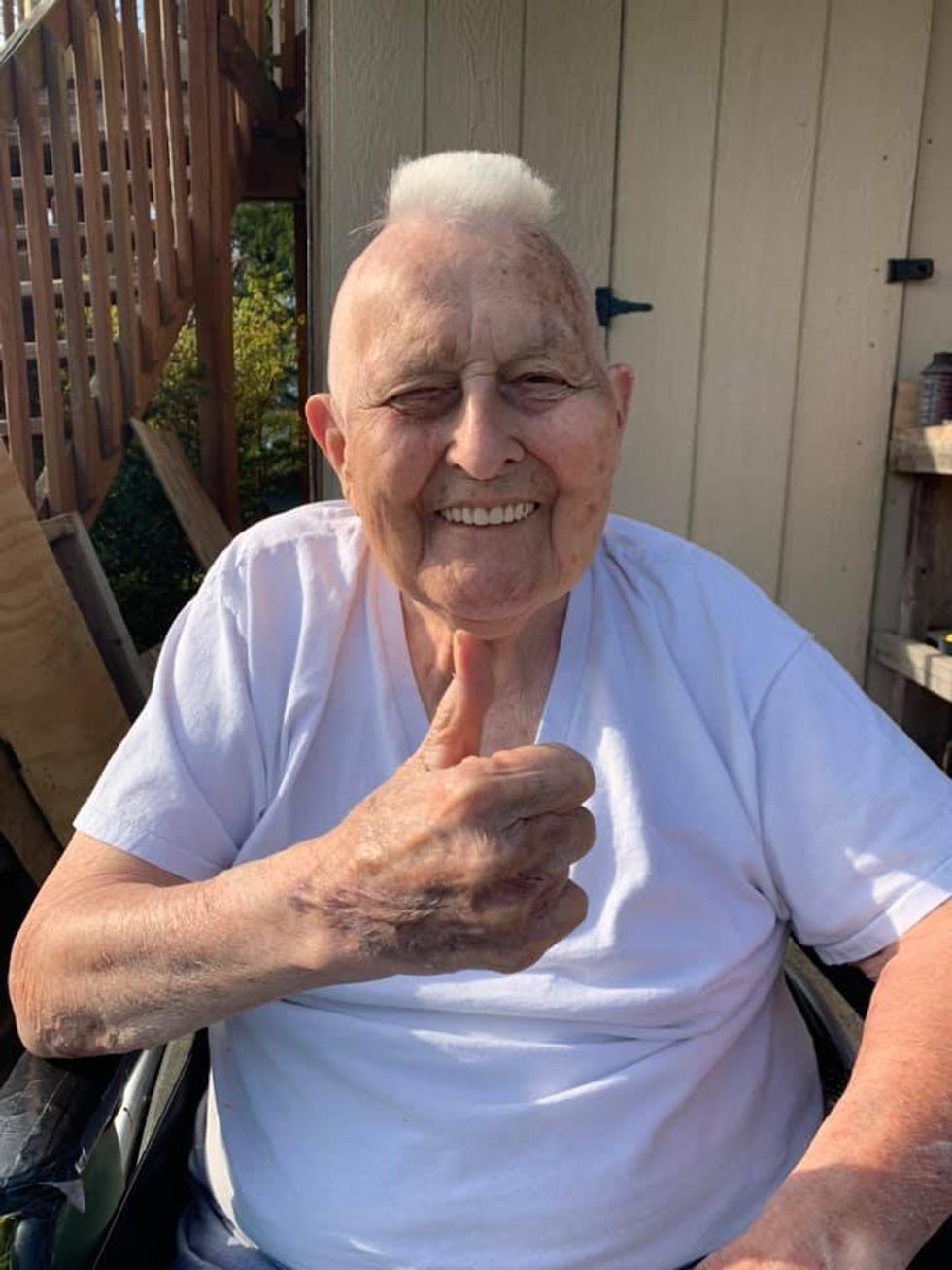 "I've always been optimistic all of my life. A smile goes a long way. So I thought that might create a little interest among my airborne friends, a lot of them who are currently airborne, not just the old-timers like myself. I don't think any of them are interested in wearing a mohawk. But I'd like to."
Lydia's video of her granddad very quickly went viral...
It has now received over 100,000 views over different social media platforms and many people from militaries across the world have been following Guy's lead and shaving mohawks for themselves.
Thank you for your incredible services, Guy!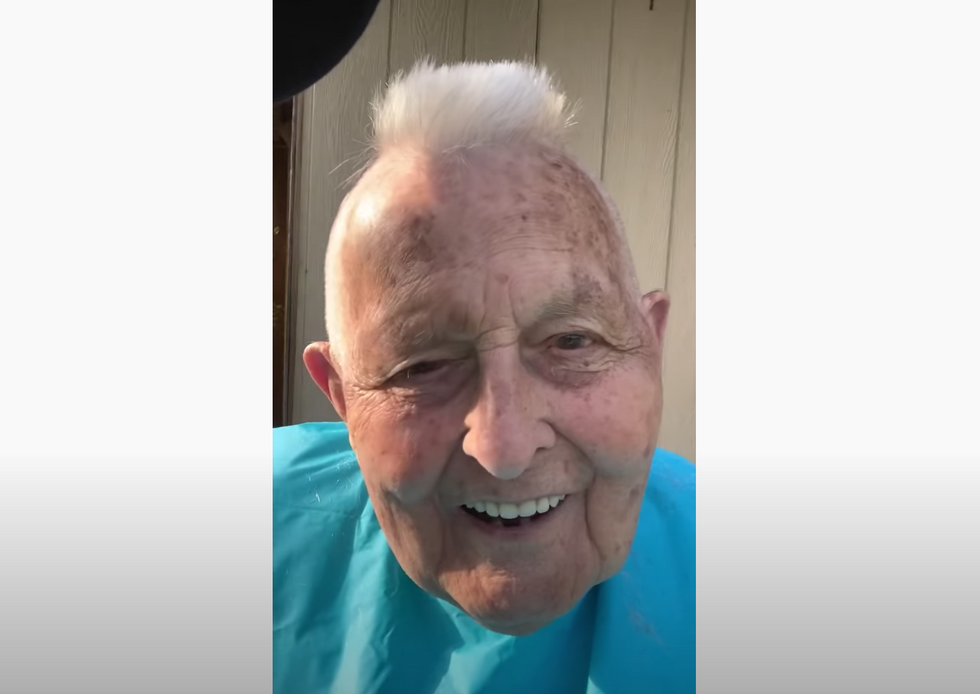 Make sure to keep scrolling to learn about the WWII veteran who was reunited with his long lost love who he met during the war...
A World War II veteran has shaved his hair into a mohawk to tribute his fallen friends...
And the video is truly amazing. But this veteran isn't the only one to make it out of the war alive...