Imagine being as famous, well-liked, and well-respected as Ellen DeGeneres, and still not be able to be your authentic self on television.
Ellen has been a staple on our small screens for decades now, but the comedian and talk show host phoned in to "On Air With Ryan Seacrest" on September 5 to talk about the struggles she faced as a gay woman in Hollywood, specifically the one word she wasn't allowed to say on air long after she was out.
It's eye-opening and heartbreaking. One can only hope that Ellen's experience has made it easier for other LGBTQ+ entertainers to be out and proud in Hollywood.
Ellen DeGeneres is Hollywood royalty.
The Ellen Degeneres Show
, is about to begin. That's no small feat for anyone to achieve, but it's especially impressive considering the hurdles she's had to face over the years. DeGeneres called in to
Ryan Seacrest's radio show
on September 5 to celebrate the return of her show and get real about what it's been like to be gay in Hollywood.
Long before DeGeneres had her talk show, she was a staple of the stand-up comedy world.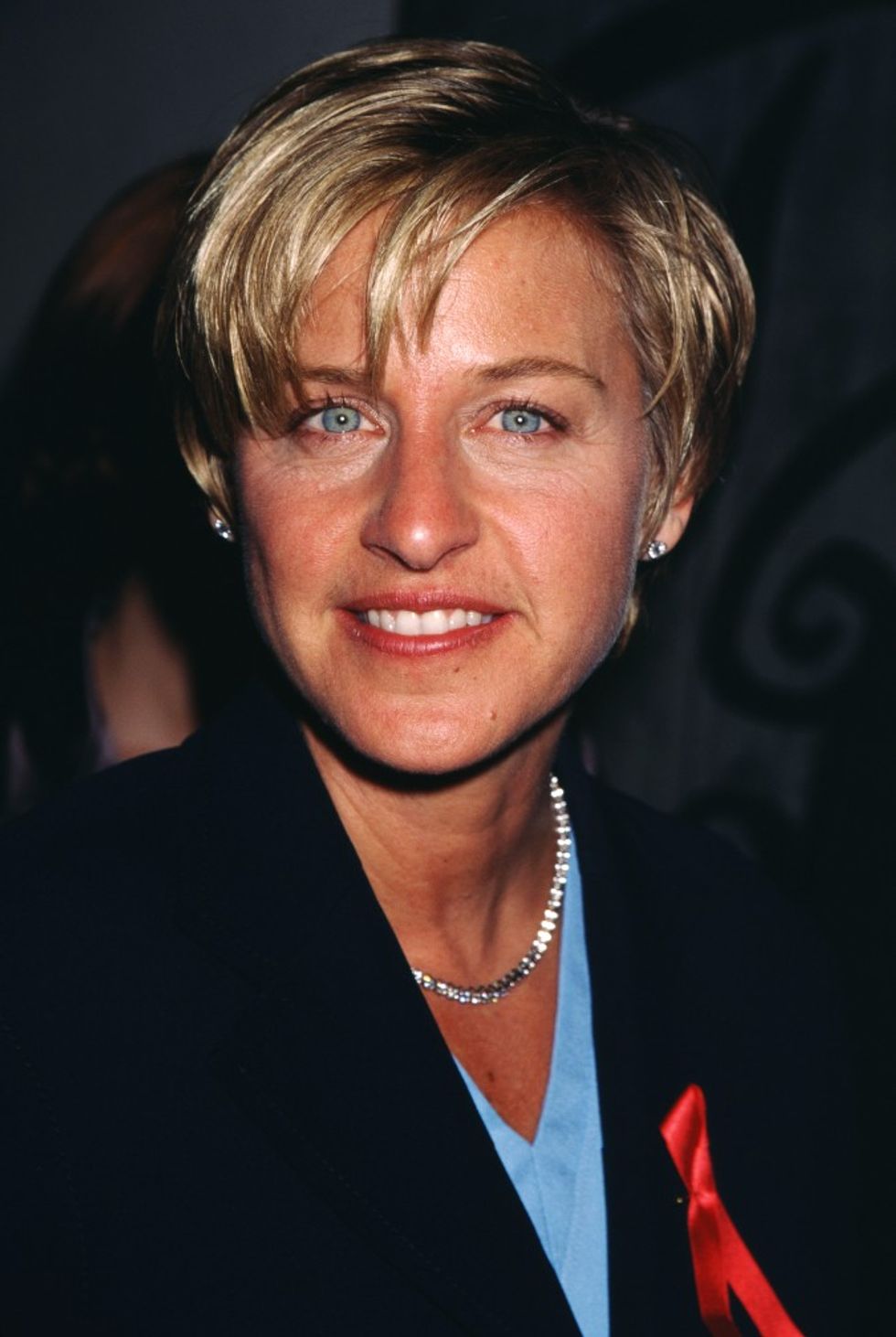 via: Getty Images
She cut her teeth on stages throughout the U.S. and was named Showtime's Funniest Person in America in 1982.
She made history in the '90s after she came out as a lesbian on The Oprah Winfrey Show.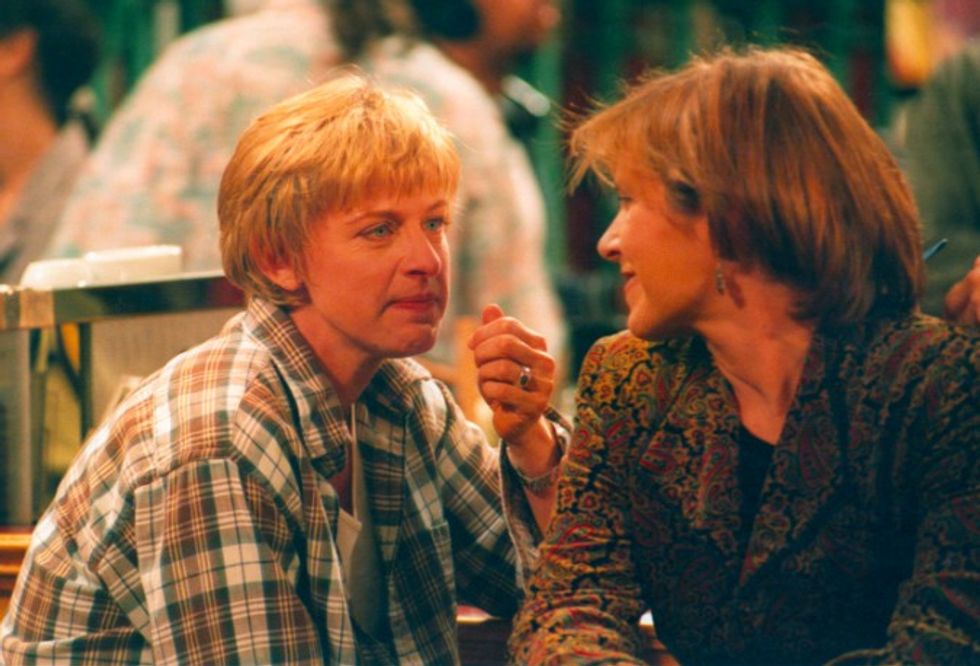 via: Getty Images
Two months after that momentous interview, in April 1997, her character on her sitcom, 
Ellen
, also came out. She was officially the
first gay lead character
in TV history.
Being out in the '90s wasn't easy, though.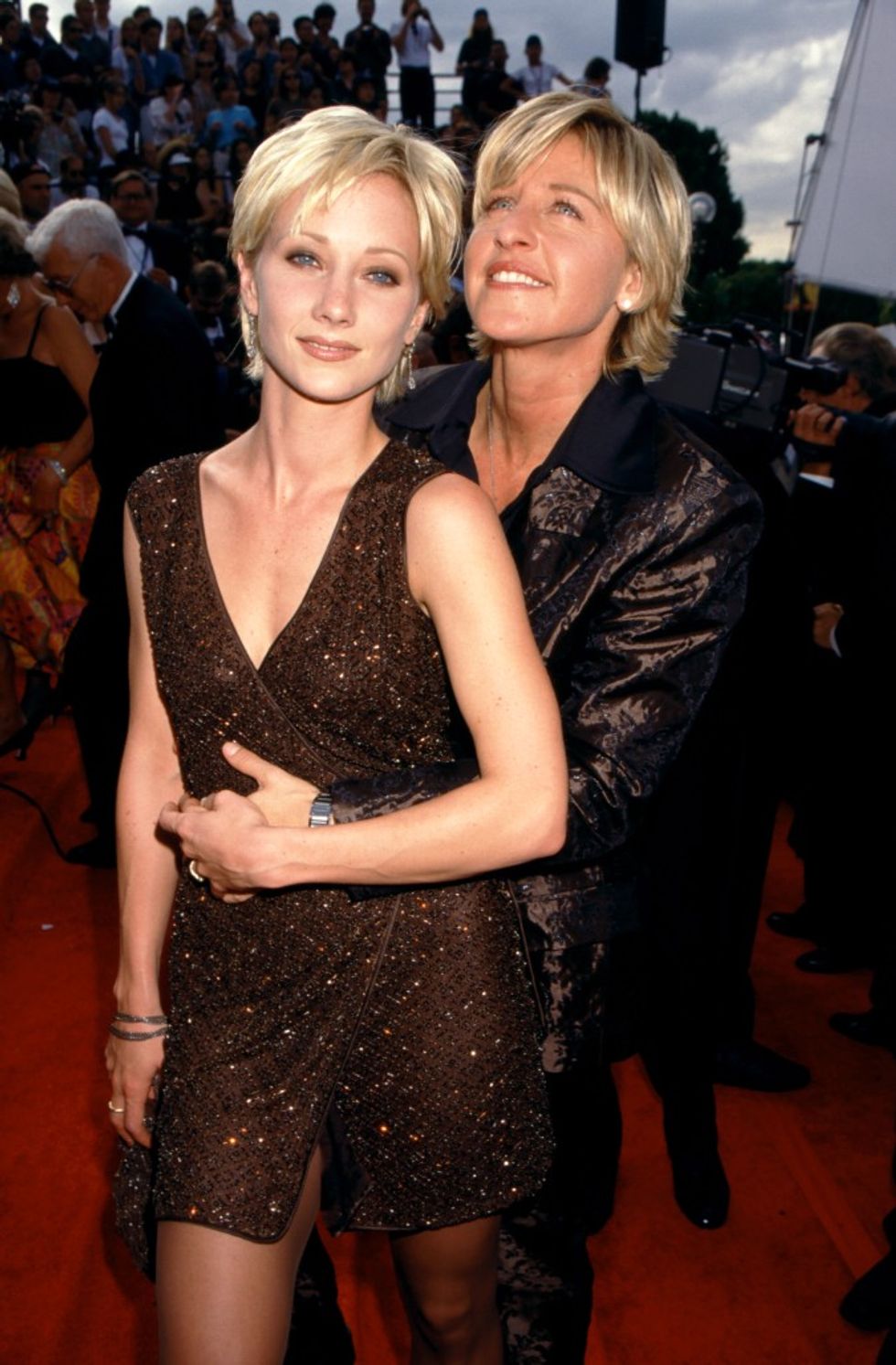 via: Getty Images
DeGeneres dated actresses like Anne Heche and Alexandra Hedison. Even though she was out and proud in her personal life, she was constantly told that being openly gay on screen was problematic.
Ellen
was canceled in 1998, and her second sitcom, 
The Ellen Show
, lasted just 13 episodes.
The Ellen DeGeneres Show premiered in 2003, but it wasn't an easy sell to networks.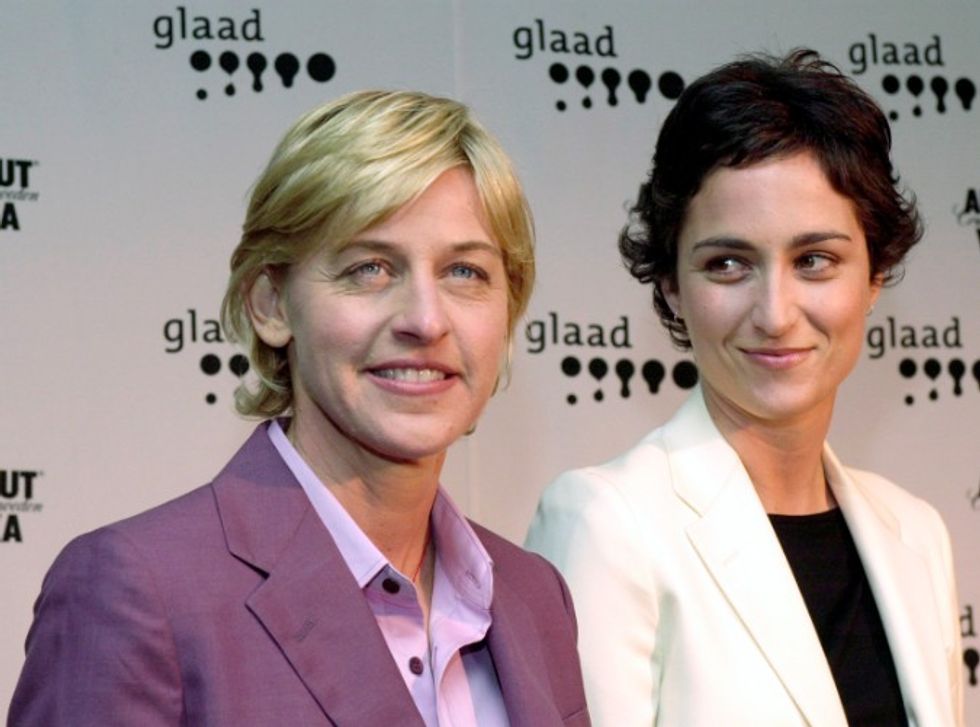 via: Getty Images
"This was a show that nobody wanted to buy,"
she told Ryan Seacrest
. "They really didn't think anyone would watch a lesbian during the day and, at the time, no one wanted to see a lesbian at night either. So I was really out of options." So, what did she do next?
Even though she'd been out for six years at that point, she was still told to keep quiet about her personal life.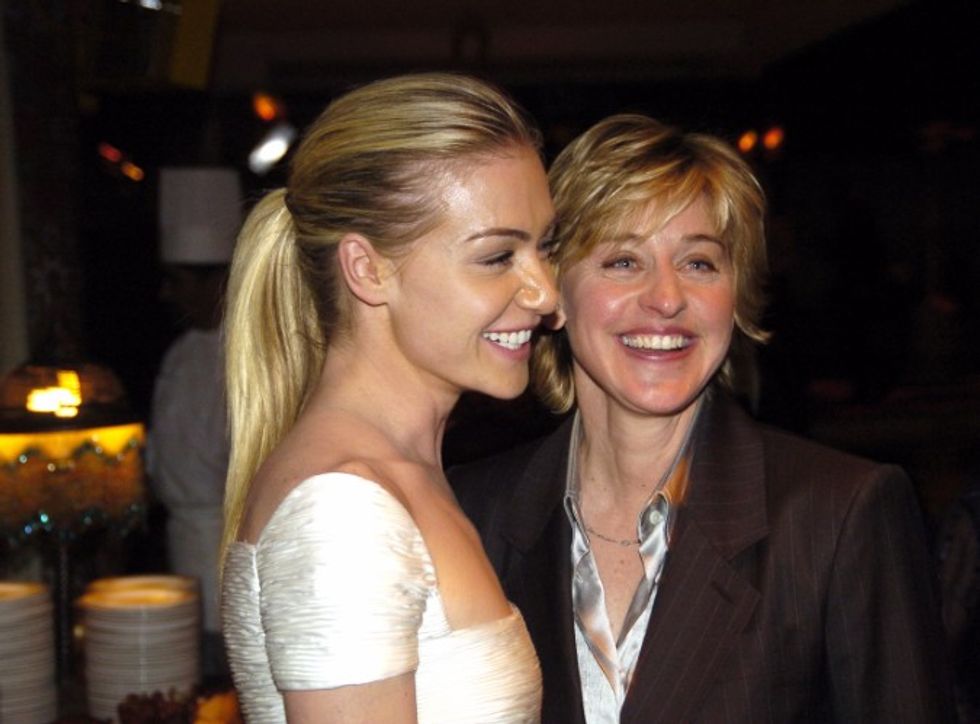 via: Getty Images
There was one word in particular producers barred her from saying on her talk show. What that word is might shock you...
DeGeneres was told not to refer to her relationship on screen.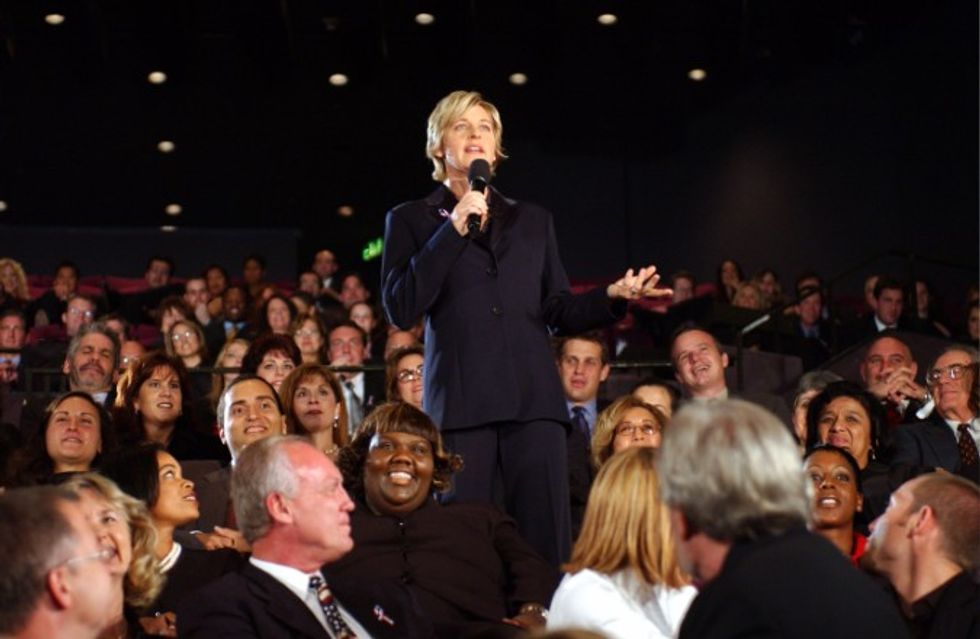 via: Getty Images
Producers actually told her not to use the word "we." How incredibly messed up is that?
She recalled a story about hiding her relationship on air.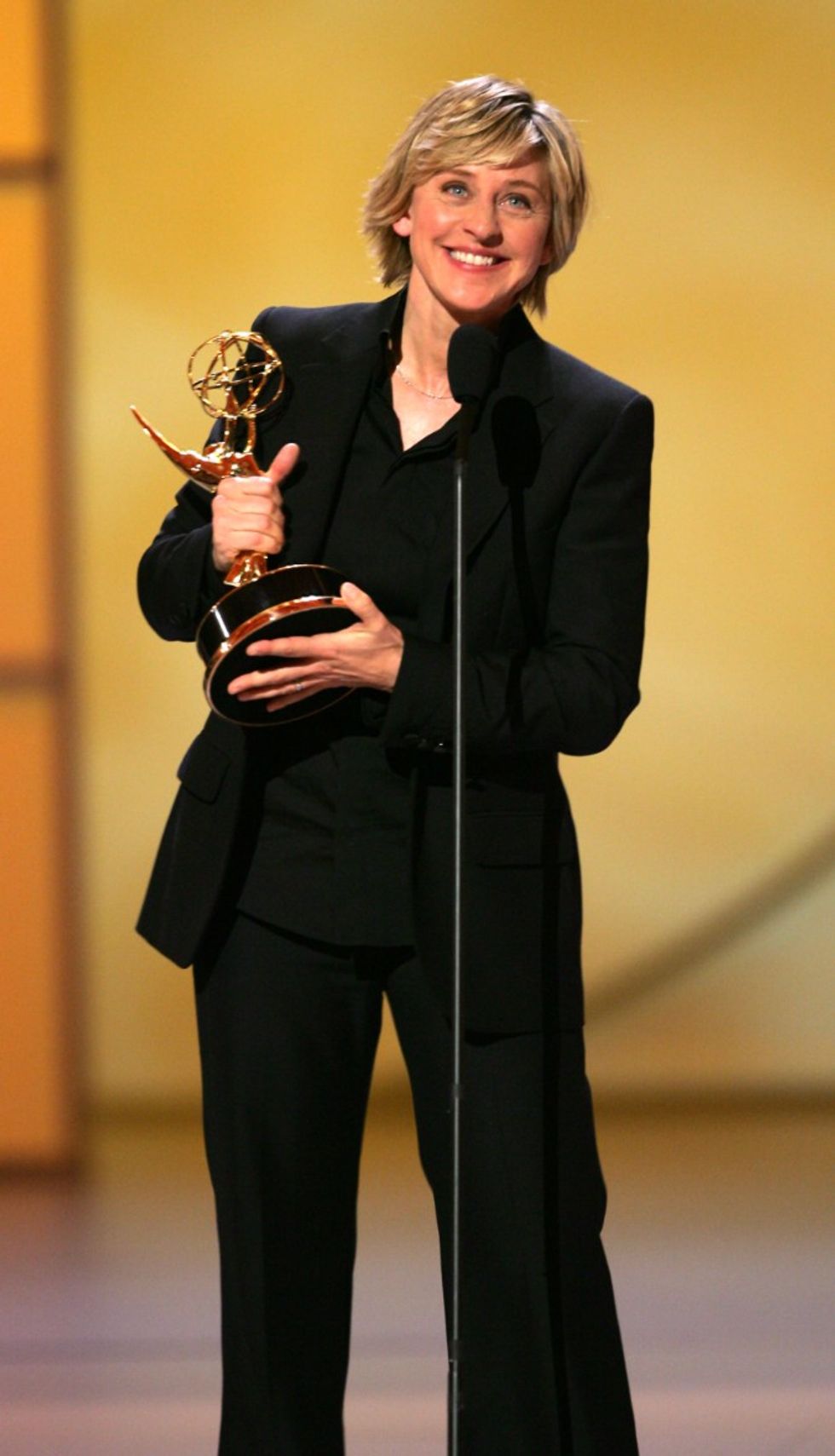 via: Getty Images
"I was in a relationship and I was going to say 'we,' and they wouldn't let me say 'we' because somebody would all of a sudden picture a woman in my life."
This woman was hosting awards shows, winning Emmys, championing her own talk show, and she wasn't allowed to talk about her personal life.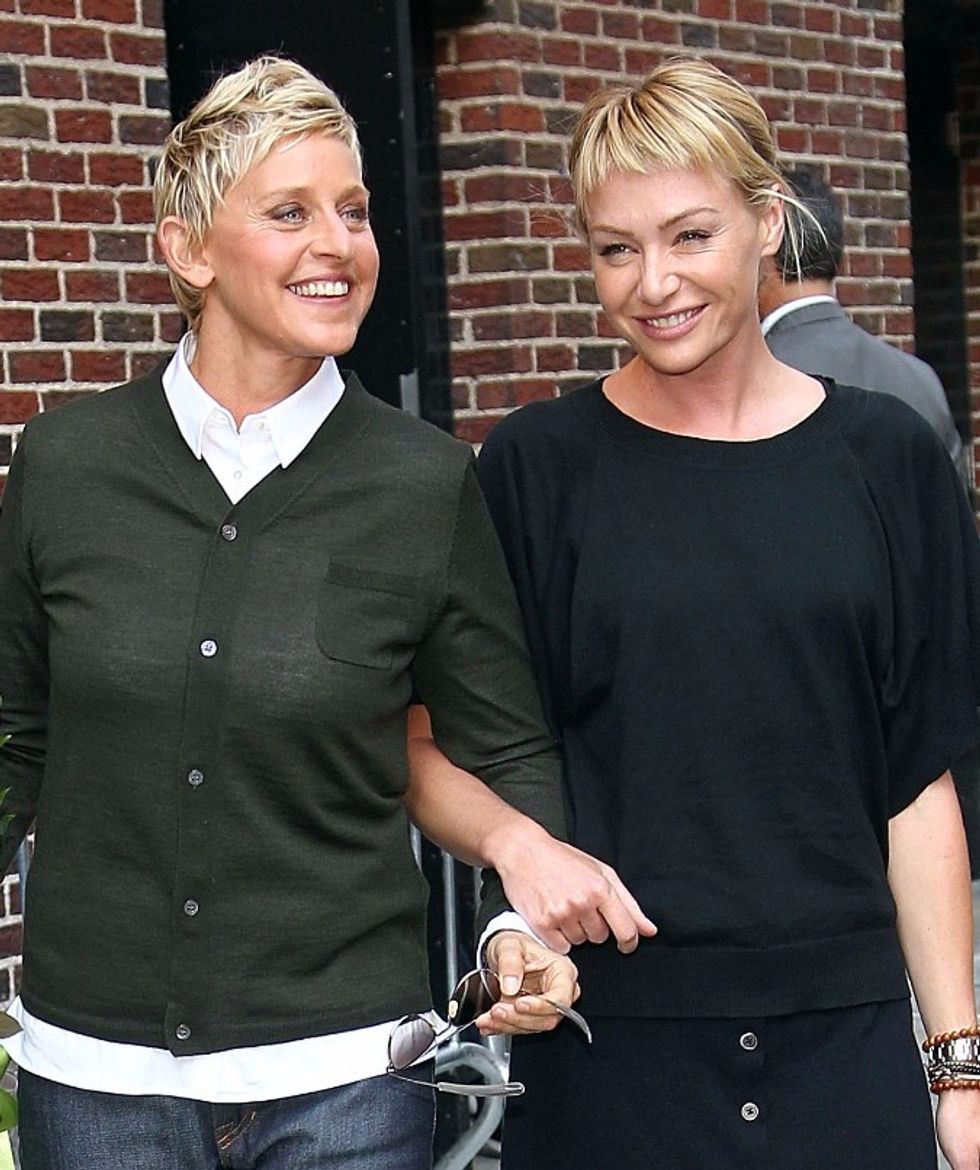 via: Getty Images
"It felt horrible because I had worked so hard to be truthful and to come to terms with my shame of hiding something that I knew was not wrong, but society was telling me was wrong,"
DeGeneres said
. "I know this is a business, and I know that I have to appeal to everyone, but I think what's more appealing than anything is honesty."
And that honesty has paid off tenfold.
Ellen is — rightly — beloved these days for the strength and the positivity she exhibits. She's done so much for LGBTQ+ people in Hollywood. Her influence really cannot be overstated. What else has Ellen accomplished in those years?
The fact that her show is about to start its 15th season is a testament to that.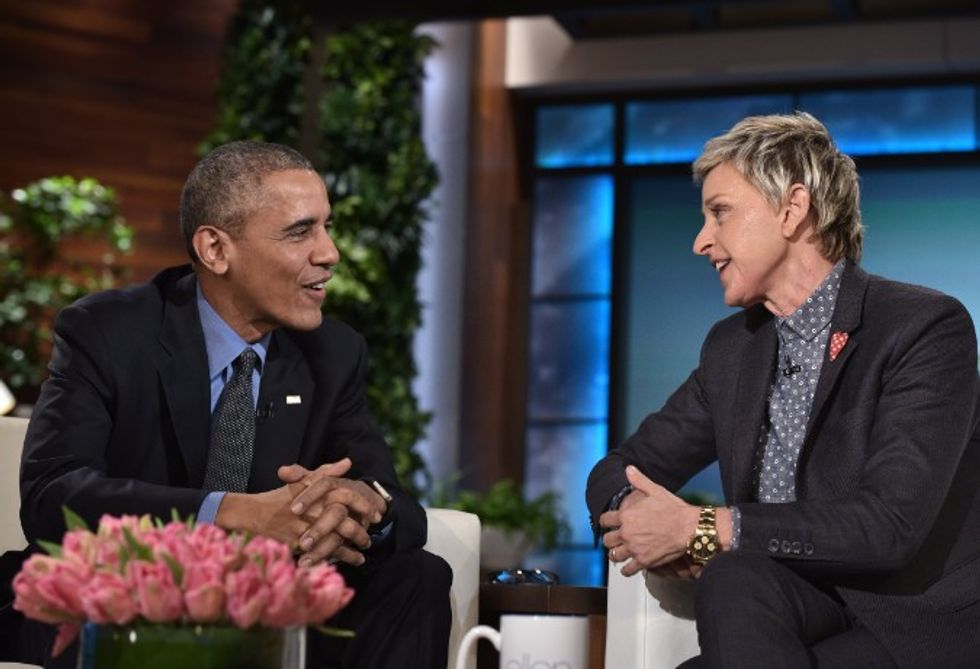 via: Getty Images
"It's not just 15 years,"
she told Ryan Seacrest
. "It's 15 years of me thinking I wouldn't work again so it's really a great accomplishment."
It's pretty safe to say that Ellen DeGeneres has made it.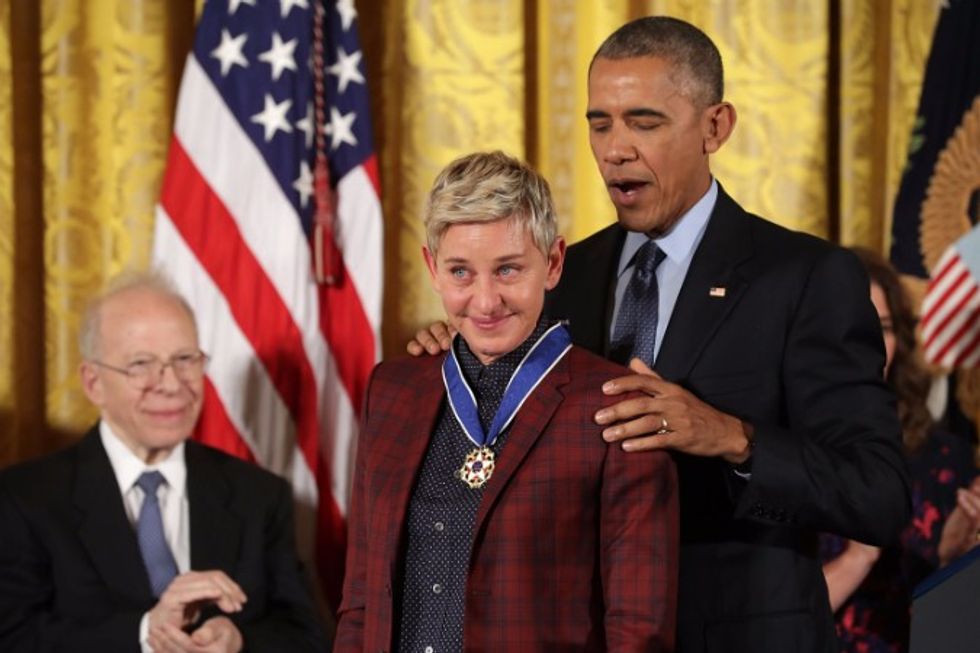 via: Getty Images
She fought and fought to be heard, first in the predominantly male world of comedy, and then in Hollywood, where it was and is undoubtedly tough to be gay and out.
Ellen DeGeneres' story is one of perseverance in the face of prejudice and mistreatment.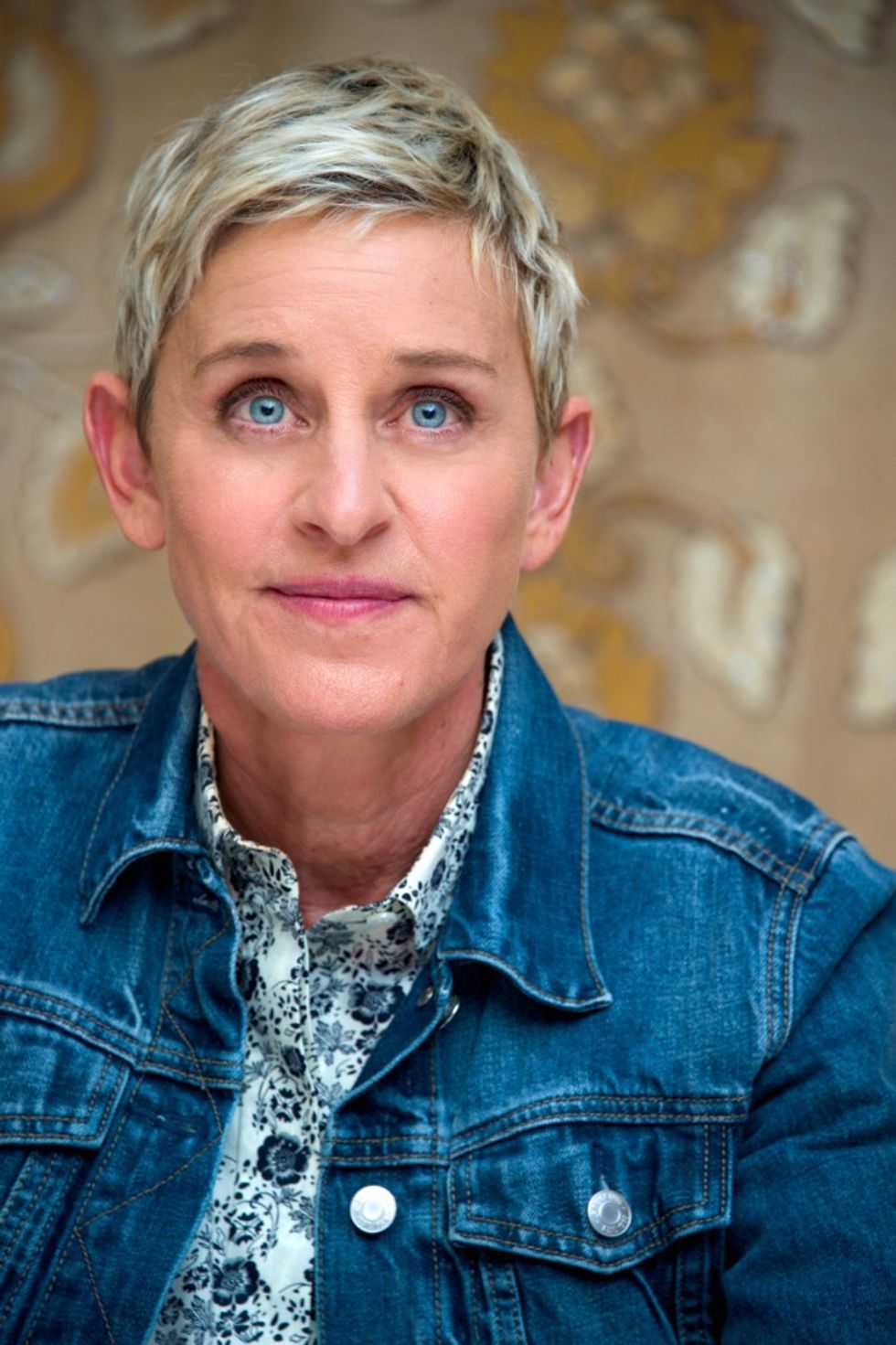 via: Getty Images
She's an incredible role model and embodies this mantra, said by one of her most iconic characters: "Just keep swimming."