attends Kanye West Yeezy Season 2 during New York Fashion Week at Skylight Modern on September 16, 2015 in New York City.
BREAKING NEWS: Sources are confirming that Khloe Kardashian is joining her younger sister Kylie and her older sister Kim as the third pregnant sister. This comes just days after rumors emerged that Kylie Jenner is expecting.
This baby will be the first child for Khloe.
same sources
who broke the story, Khloe is three months pregnant, which interestingly matches up with Kylie's pregnancy timeline. Kardashian told
People
that her boyfriend, Cleveland Cavaliers player, Tristan Thompson, "wants to have about five or six kids with me and that's lovely." Khloe first started thinking about having kids after visiting a fertility clinic during the
Keeping Up With The Kardashians
season 13 finale.
She actually visited the fertility clinic to see if it would be possible for her to be a surrogate for Kim.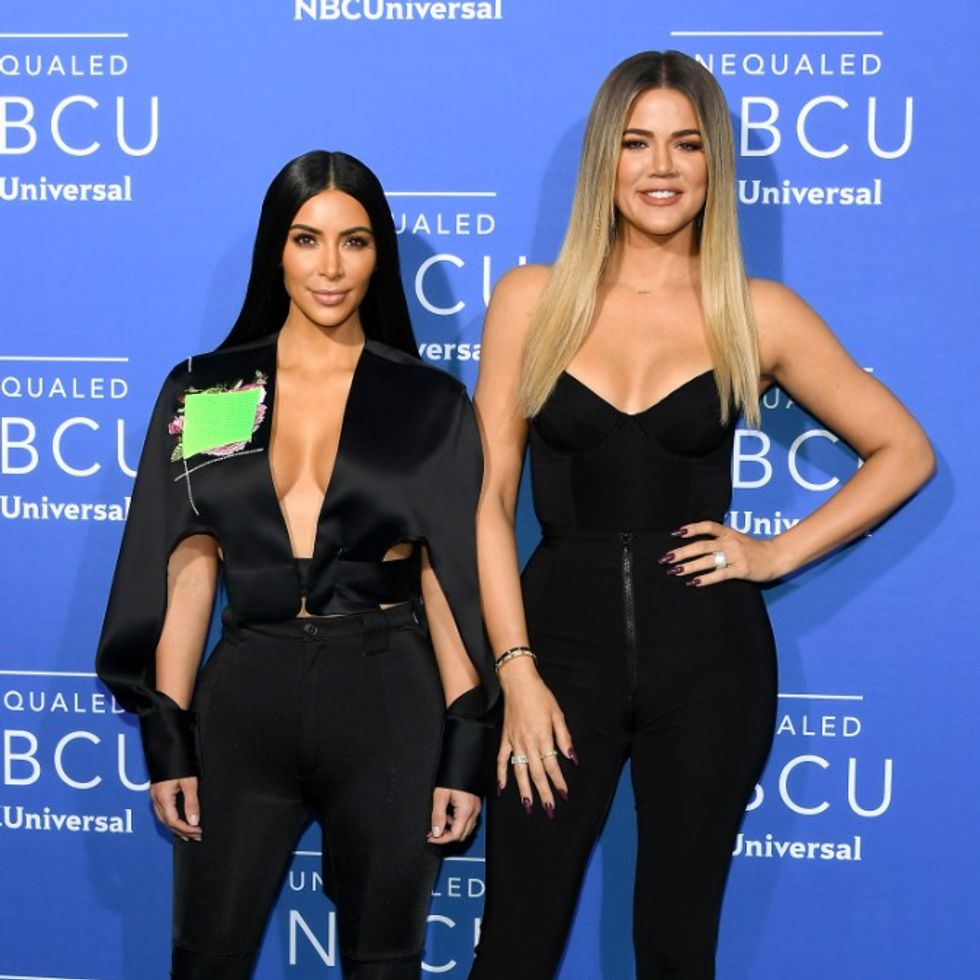 via: Getty
Khloe was tentative about letting the news out, because she didn't want to intrude on Kylie's pregnancy announcement. A source told People, "It
 is now reaching a point where Khloe doesn't want to be openly lying to people, and just staying quiet isn't going to work anymore."
The source continued, "But this is such a wonderful moment for her: not only is she going to be a mother, she is going to be raising a child with a man she truly loves. Everyone is over the moon for them both."