The undisputed king of breakfast cereals has expanded their market - and the internet is thrilled.
We all agree...
Breakfast is the most important meal of the day!
And there's one breakfast food that reigns supreme.
It's gotta be cereal, right?
It's as good first thing in the morning...
As it is, last thing at night.
Truly, the king of snacks.
And when it comes to cereal, there's one indisputable winner.
Lucky Charms, of course.
There's just something about that sweet, marshmallow flavor...
It's just the best.
Who doesn't love it?
That distinctive flavor...
Often imitated, never duplicated.
Like a cozy hug for breakfast.
There's nothing quite so comforting.
There's just one problem.
When it comes to Lucky Charms, there's one star of the show.
Those marshmallows, of course.
The cereal parts of basically just filler.
But now there's been an exciting announcement.
Lucky Charm fans, listen up!
You will soon be able to buy the marshmallows separately!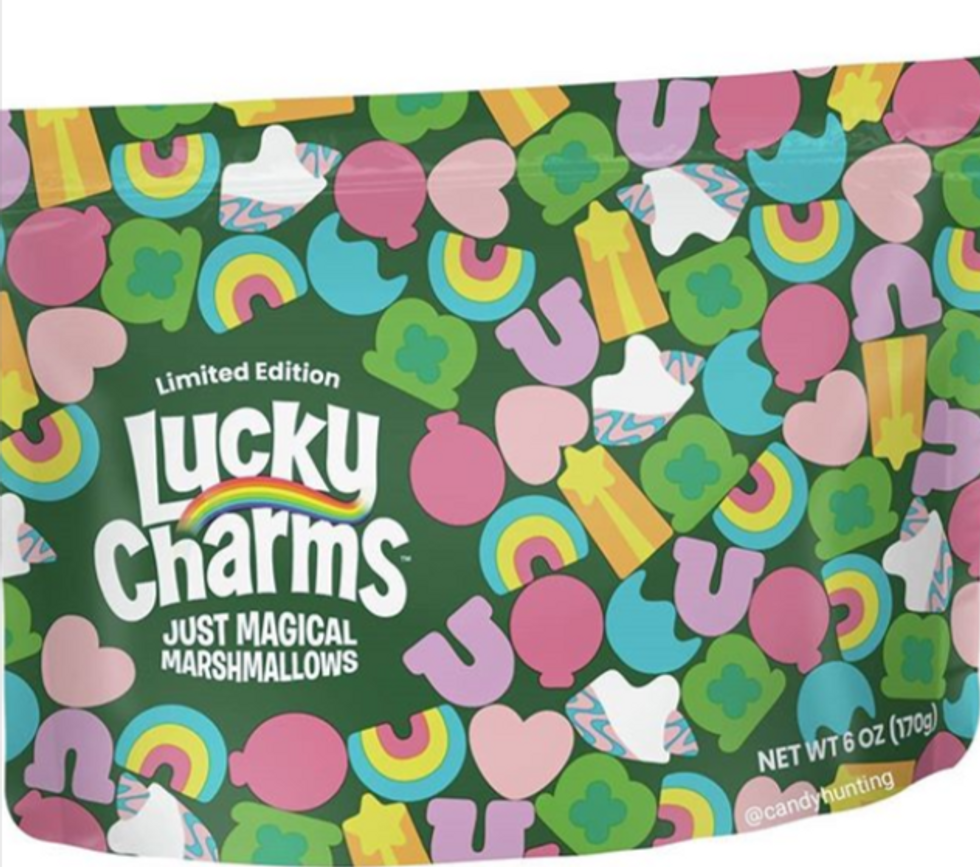 It's the news fans have been waiting for...
@Bree_zyy @people @celestial_bean1 Oh my gawd we need it!

— Angelica Rodriguez (@Angelica Rodriguez)1598303800.0
@whiteh4t @people No I need this. I literally used to pick them all out of the cereal and leave the rest for Brian..he would get so mad

— Kymbee14 (@Kymbee14)1598368490.0
@people This could be about the only good thing that happens in 2020.

— Ann Bohjalian (@Ann Bohjalian)1598302269.0
@people About time!! The marshmallows was ALWAYS the best part of lucky charms

— Muggsy (@Muggsy)1598305499.0
@people Wow! Maybe 2020 is turning around & getting lucky! ☘️

— Cynthia Witty (@Cynthia Witty)1598307994.0
@people I'm in trouble now. 😋

— Lisa Caviness (@Lisa Caviness)1598300323.0
@nypost there's one for everything https://t.co/ktVcNq7vnw

— Half Past Pistachio (@Half Past Pistachio)1598384902.0
@nypost OMG, my childhood dream comes true! I used to eat all the cereal first and save the marshmallows for last. Sweet 😍

— Chris ChiRad (@Chris ChiRad)1598389274.0
@nypost And we thought 2020 would only bring heartache.

— Quarantined Snark (@Quarantined Snark)1598387865.0
@nypost Hurts my teeth just thinking about it.

— David (@David)1598384056.0
@nypost It took a pandemic for them to finally do this?

— Talia Reese (@Talia Reese)1598385468.0
@TODAYshow Yes!!!! They're magically delicious!!!

— Kevin Kloehn (@Kevin Kloehn)1598395073.0
@TODAYshow Not the same if you can't pick them out of the cereal.

— Ann CW (@Ann CW)1598396565.0
We can't wait.
The marshmallows are set to drop in all major supermarkets soon, so keep your eyes on the shelves.
Want more exciting cereal news?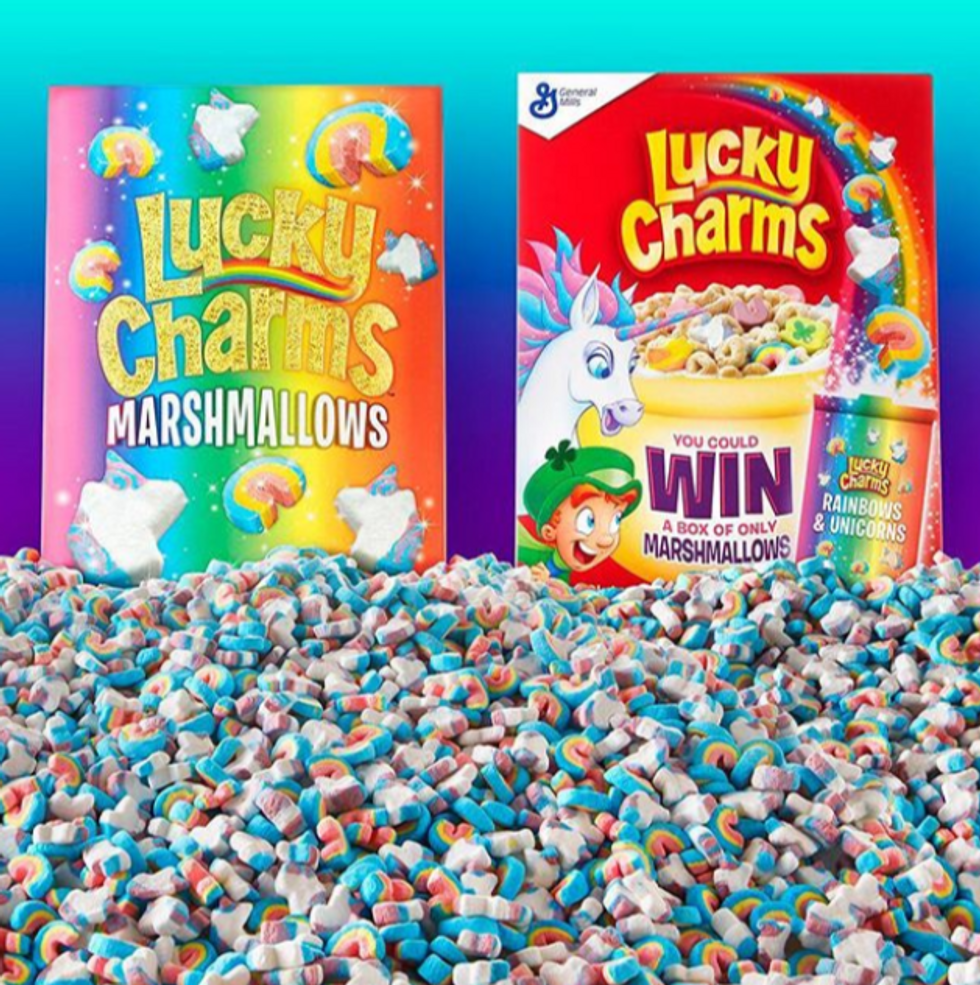 Scroll on for Dunkin's latest launch...