Being a mom is many things - but clean and tidy is never one of them. Trying to stay on top of your home's cleanliness levels while trying to raise a baby is basically impossible - and that's nothing to be ashamed of!
But one company has come up with an innovative solution to keeping your home clean. Why carry the brunt of the cleaning yourself, when you can get your baby involved in the action? Scroll on to see the babygro that will keep your home looking spick and span.
It goes without saying that motherhood is incredible.
The feelings of love you have for your baby is unlike any other experience on earth.
And, let's face it, babies are adorable.
These little bundles of joy are full of love and affection - and they always do the funniest things.
But motherhood isn't all sunshine and rainbows.
There's a lot of very difficult aspects to negotiate after becoming a parent - like being tired all of the time.
There's a lot of pressure to be a perfect mother.
And, alongside raising a happy and healthy kid, there are many other things to think about too. Like, for example, keeping a neat and tidy house.
Which is, let's face it, basically impossible.
When you're trying to care for a helpless little life, how could you possibly also have time to mop up? It's simply not realistic.
But one company has come up with an innovative idea.
There is a way to keep your home clean - using the very baby which is preventing you from having enough time.
Because, when you think about it ...
Babies are kind of like living Roombas, right?
As they learn to crawl...
They get themselves into all sorts of nooks and crannies around your home. Which makes them uniquely suited for one chore!
Mopping, of course!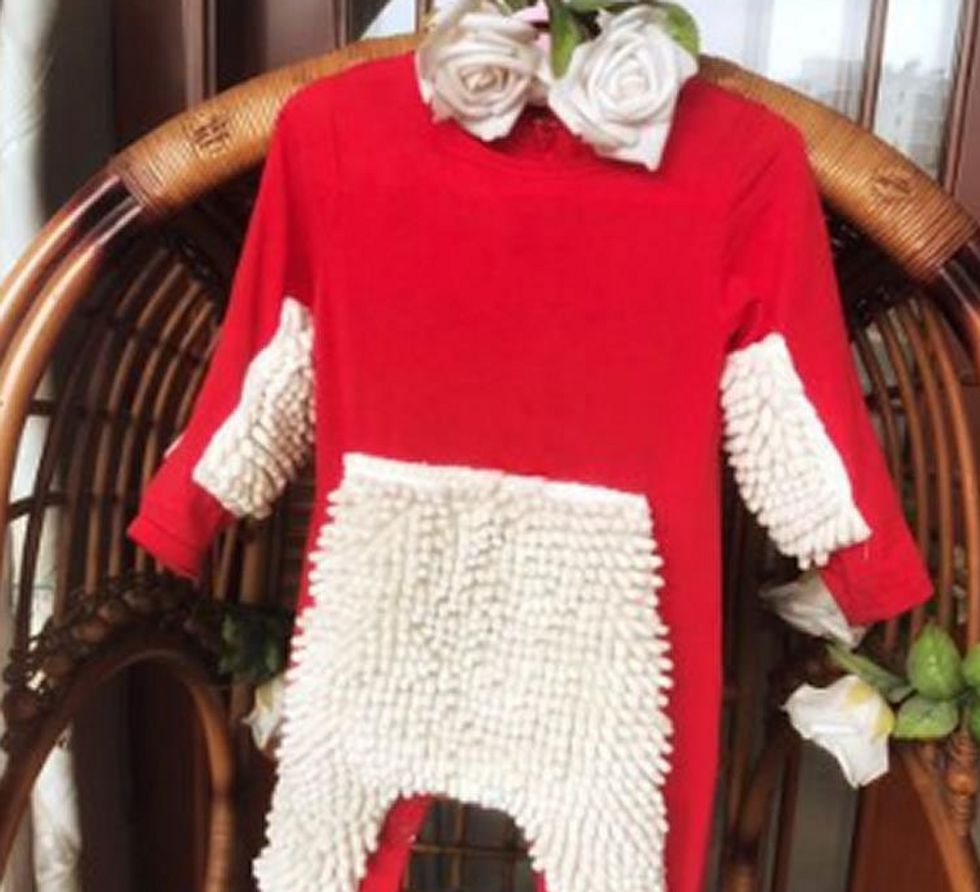 via: Bedding Inn
Babies spend a huge amount of their time exploring the floor, after all.
So why not make them useful?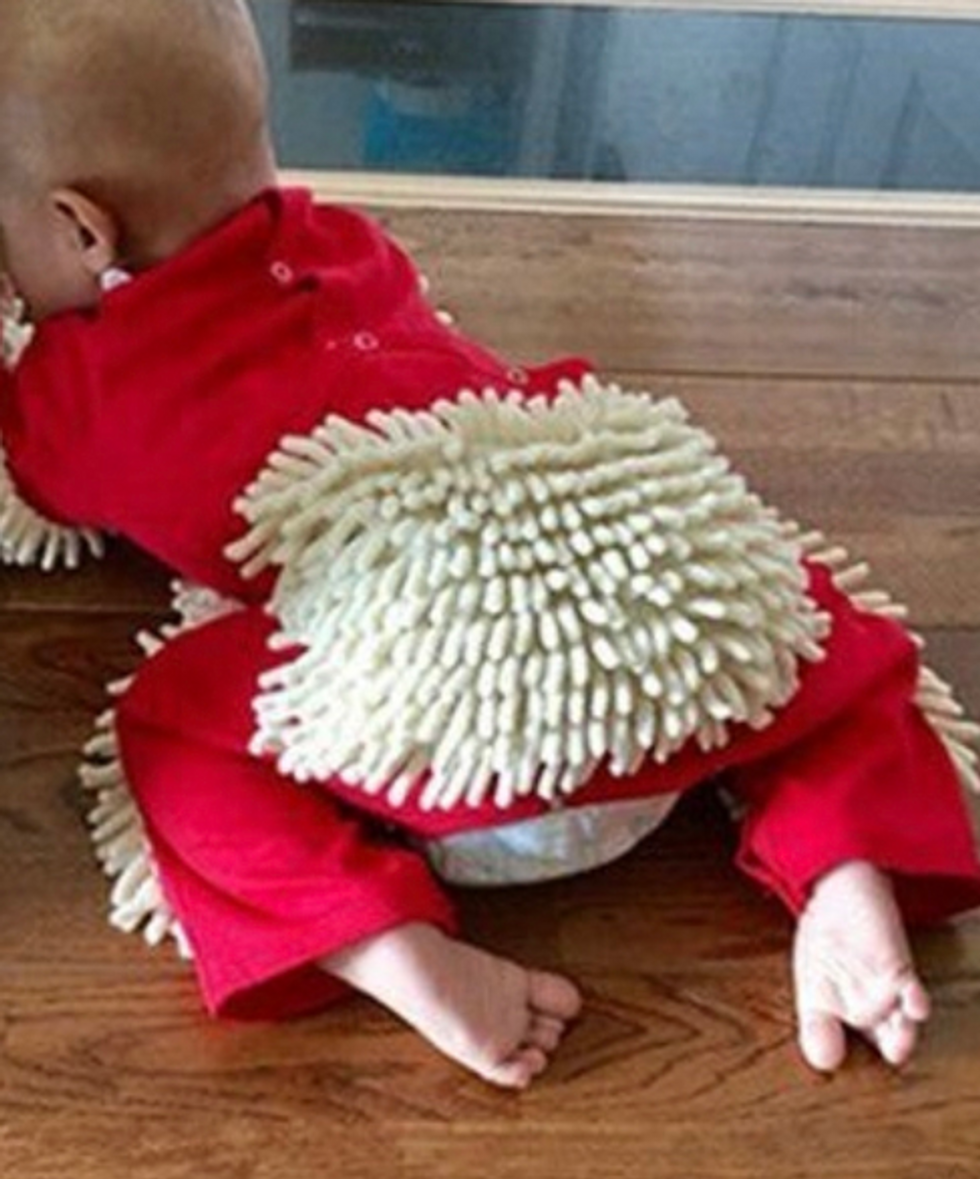 via: Bedding Inn
You can use your child's newfound curiosity and independence of movement to help keep your floors sheeny shiny. And there's another advantage, too.
Because any mom knows the pain of having a child who's learning to move.
Way too often, they end up hurting themselves a little - and boy, do they let the world know about their pain.
And by putting this microfibre right on the pressure points ...
This babygro basically has built-in knee pads and other protective gear. As one reviewer puts it, "These knee pads are working out fantastic for our 9-month old grandson. We have hardwood floors and I was really concerned about him bruising his little knees crawling around. I was so happy to find these."
Even better?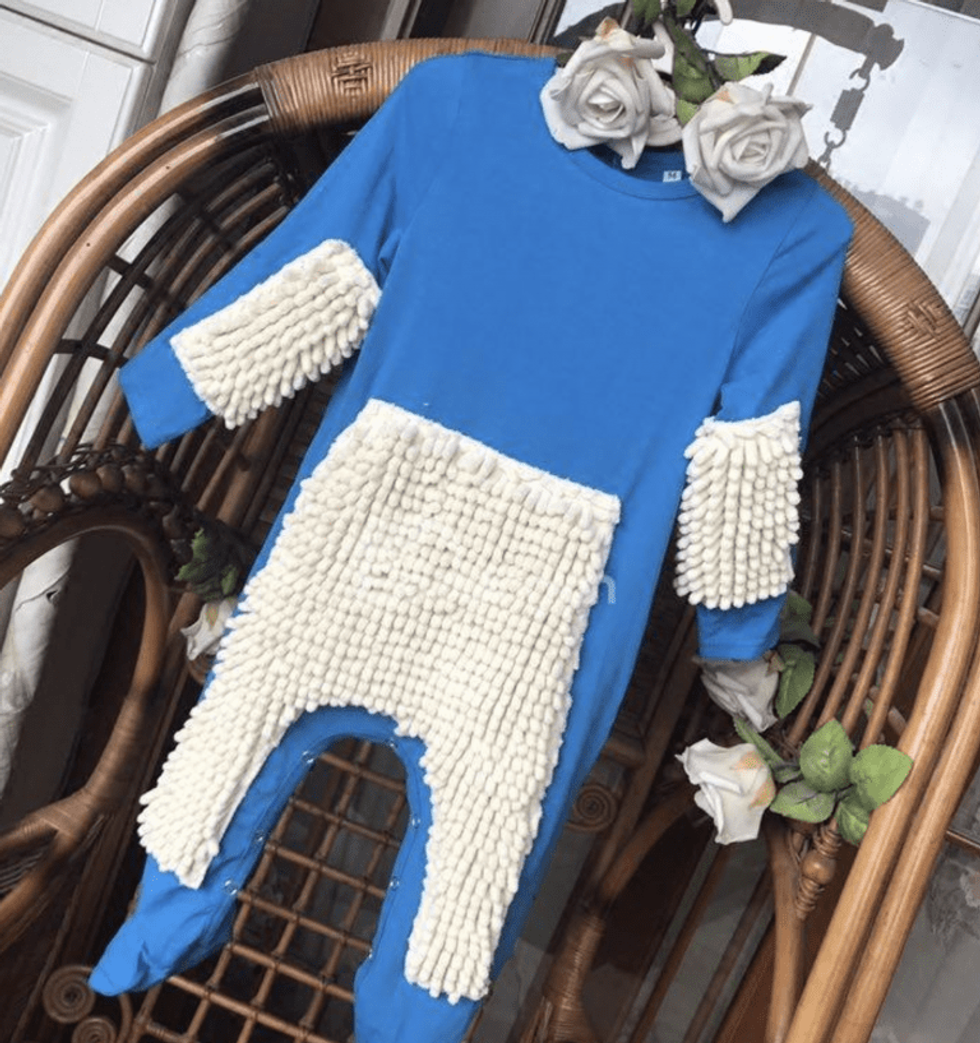 via: Bedding Inn
This cute babygro comes in an array of shades, including red, blue, pink, and orange. Whatever your baby's style, there's one that'll suit them perfectly!
And purchasers are very happy.
The babygro is also praised for being super comfortable, on top of its other benefits. "My baby helps with the housework! Material is soft and not irritating on the skin even on hot days," writes another reviewer.
Feeling tempted?
The babygro is available for
purchase right here
. And at only $20, it's worth a purchase, if only as an experiment! Want to read another hilarious story of a mom's struggle to maintain a clean house? Keep scrolling for a hilarious experiment any mom will relate to.