When you think of Jason Momoa, you probably think of him as a semi-untouchable, rich and famous Hollywood actor. But, as he shared on the internet this week, this wasn't always the case. In fact, prior to his breakthrough role as Khal Drogo on HBO classic, Game of Thrones, the actor had worked for many years in relative obscurity.
Now he's a verified superstar - with an icon for a wife and an enviable career. But one facet of his skill set he can never move away from is his heartthrob status. And his good looks seem to be the answer to a lot of our problems. You can now buy a Momoa-inspired coloring book to help with your stress.
Keep scrolling to see the cute pictures in the book... You'll definitely want one.
Jason Momoa is a Hawaiian-American actor.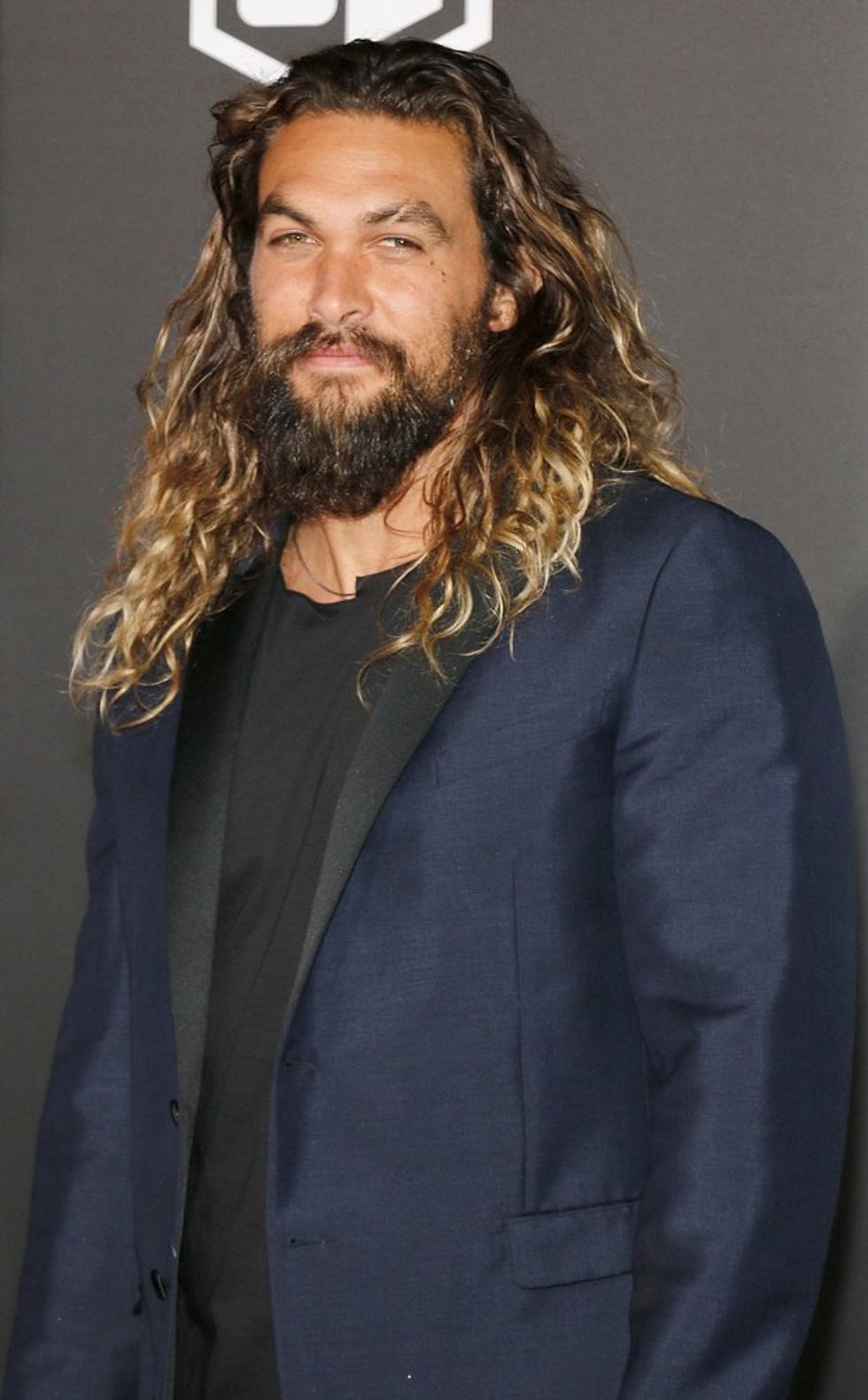 via: Shutterstock
Born in 1979, in Honolulu, Hawaii, the six-foot-four actor has only recently become a household name.
In spite of his Hawaiian heritage, Momoa was primarily raised in Iowa.
And many don't know that, before he started out as an actor, Momoa actually studied both marine biology and wildlife biology - proving that he's more than just a pretty face.
One of his first bigger roles was on Stargate: Atlantis.
The sci-fi military hybrid was actually fairly successful. Momoa starred as Ronon Dex, to much critical acclaim.
But there's really only one role that could be deemed Momoa's big break.
In 2011, Momoa was cast in the first series of a relatively small fantasy show called Game of Thrones. 
And, as we all know, it absolutely blew up.
Game of Thrones became far more successful than anyone could have ever imagined. And Momoa's character, Khal Drogo, quickly became a fan favorite.
He had some pretty badass moments.
As the leading warrior in the savage Dothraki tribe, Momoa was, unsurprisingly, pretty violent. In one particularly memorable scene, Drogo brutally murdered Viserys Targaryen by pouring molten gold onto his head.
But there was another storyline that fans didn't expect.
In the early episodes of the show's first season, Drogo was married to Daenerys Targaryen in an arranged ceremony.
But something shocked the viewers.
The two seemingly opposite characters developed real feelings for each other and their's became one of the cutest and most genuine love stories in the show.
Khal Drogo met a particularly tragic end.
He was injured during a battle and that injury became infected. In order to save his life, Daenerys was forced to sacrifice her unborn son to a witch. But the Drogo that came back was alive in name only. He was without any consciousness and Daenerys was forced to euthanize him.
In spite of his early departure, Momoa is still a fan-fave in the Game of Thrones canon.
Batman v Superman - and Aquaman was so beloved that he went on to star in his own solo movie in 2018.
Aquaman was also a part of 2017's Justice League.
The character was so well liked that in 2018, the DC Universe decided that it was time for a solo film. Aquaman was a massive success.
Early in 2019, it was revealed that the movie had earned a coveted spot in the billion-dollar superhero club.
person of color
.
Since the success of Aquaman, Momoa has gone from strength to strength.
Braven, to commercial and critical success.
He has also starred in many television shows.
Frontier, which first aired in 2016. It tells the story of the North American fur trade in the eighteenth century and has recently come to Netflix.
But Momoa is a man of many talents.
Canvas Of My Life. The movie tells the story of Momoa's experience of fatherhood.
It also seems likely we haven't seen the last of Aquaman.
And Momoa has an equally exciting personal life.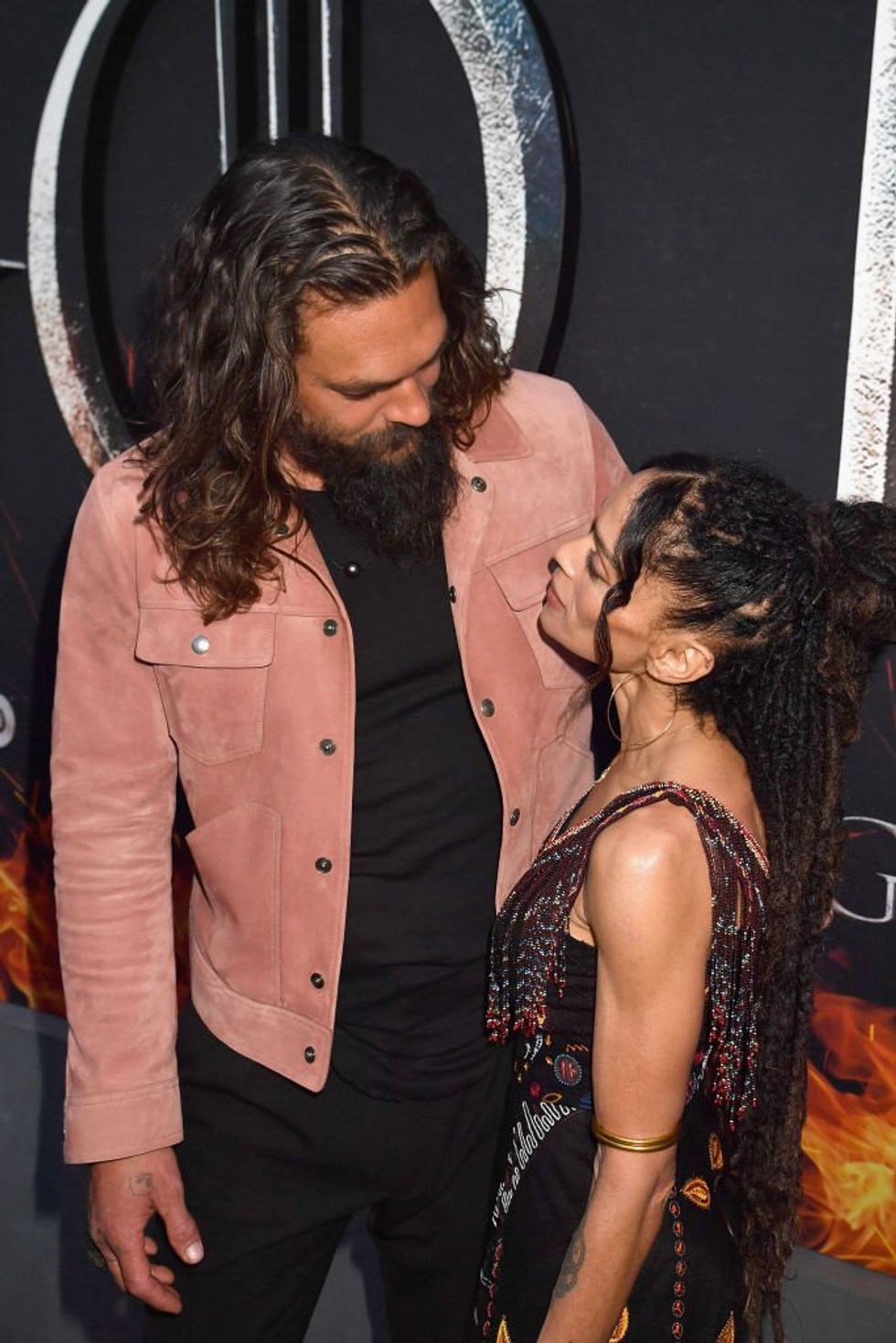 via: Getty Images
In 2005, Momoa met actress, Lisa Bonet, and the pair began a relationship. Although there were reports that the two had married in 2007, they actually didn't end up tying the knot until 2017.
The beautiful couple have two children together.
via: Getty Images
They share a daughter, Lola Iolani Momoa, born in 2007, and a son, Nakoa-Wolf Manakauapo Namakaeha Momoa, born in 2008. Momoa is also stepfather to singer and actress, Zoe Kravitz.
And it looks like the actor's future is bright.
Dune. The film will be directed by Denis Villeneuve, and will likely be released this year.
All in all, it seems like it's a good time to be Jason Momoa.
From his personal life to his ever-expanding career prospects, it seems that the world is the oyster of this talented star.
But I bet he never thought he would ever have this honor.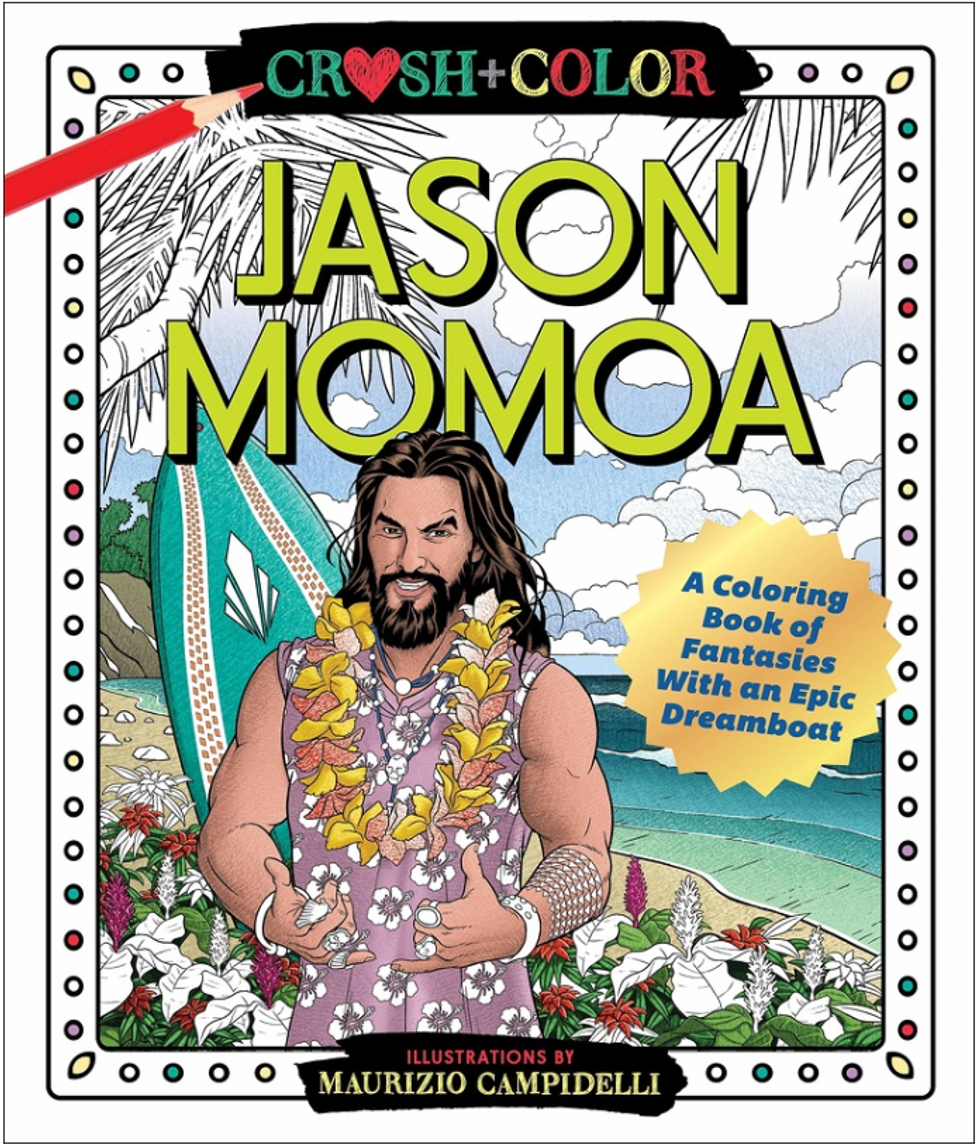 via: Amazon
Momoa has recently ventured even further into the world of art and has had a coloring book dedicated to him, courtesy of Amazon.
It's called "Crush and Color..."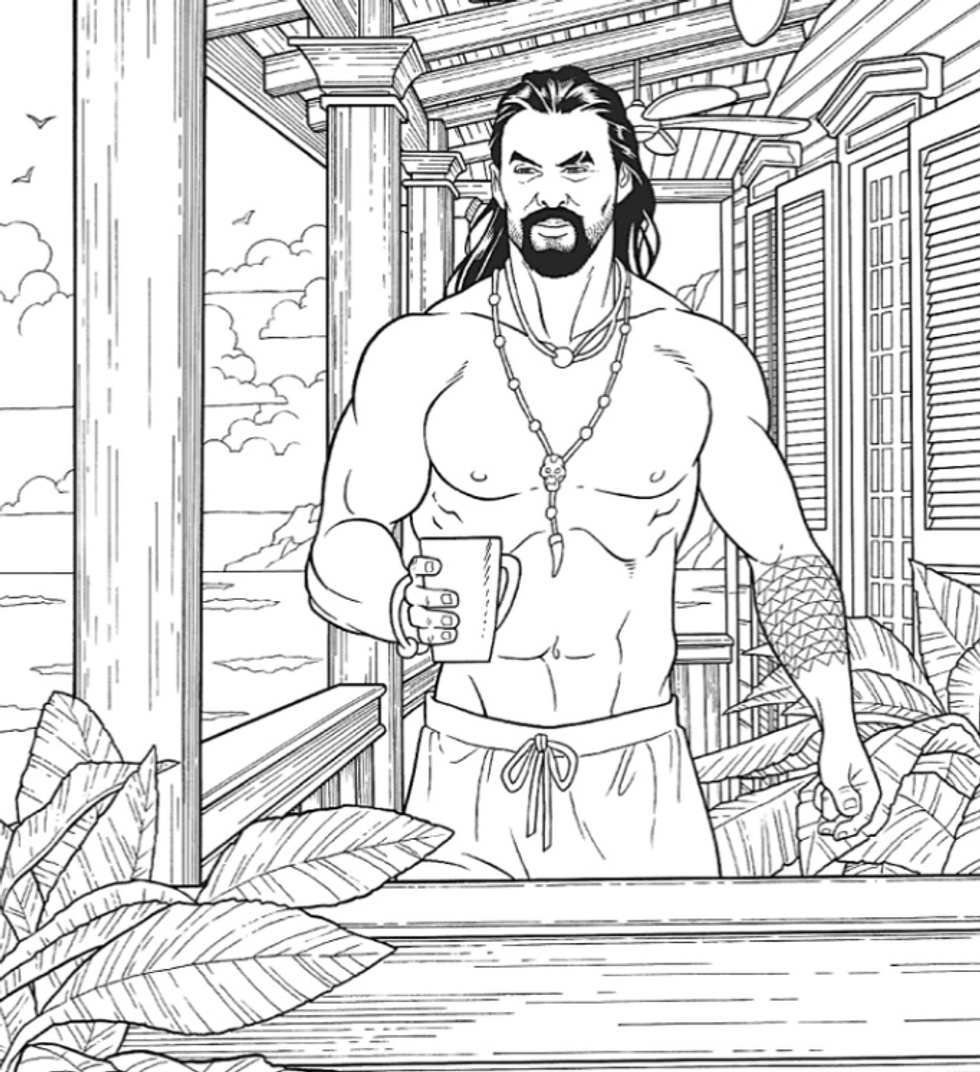 via: Amazon
And is described as "a fantasy-filled coloring book for the millions of Jason Momoa fans." Very fitting if I do say so myself.
"Escape to your very own rugged utopia with your favorite star!"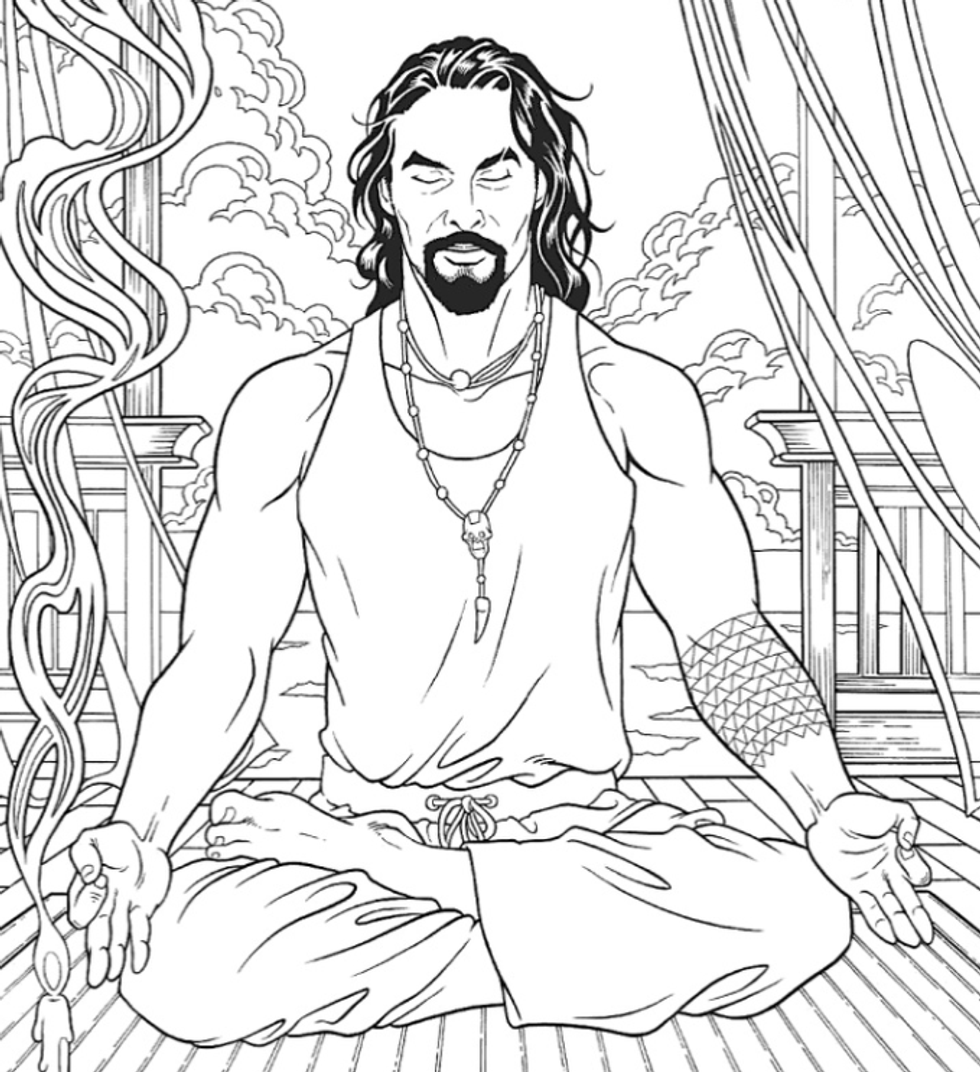 via: Amazon
"Crush and Color: Jason Momoa is a collection of daydreams come to life on incredible coloring pages. Immerse yourself in more than 35 completely unique, life-like drawings of the rugged dreamboat in the zone and on top of the world."
Each picture has been hand-drawn.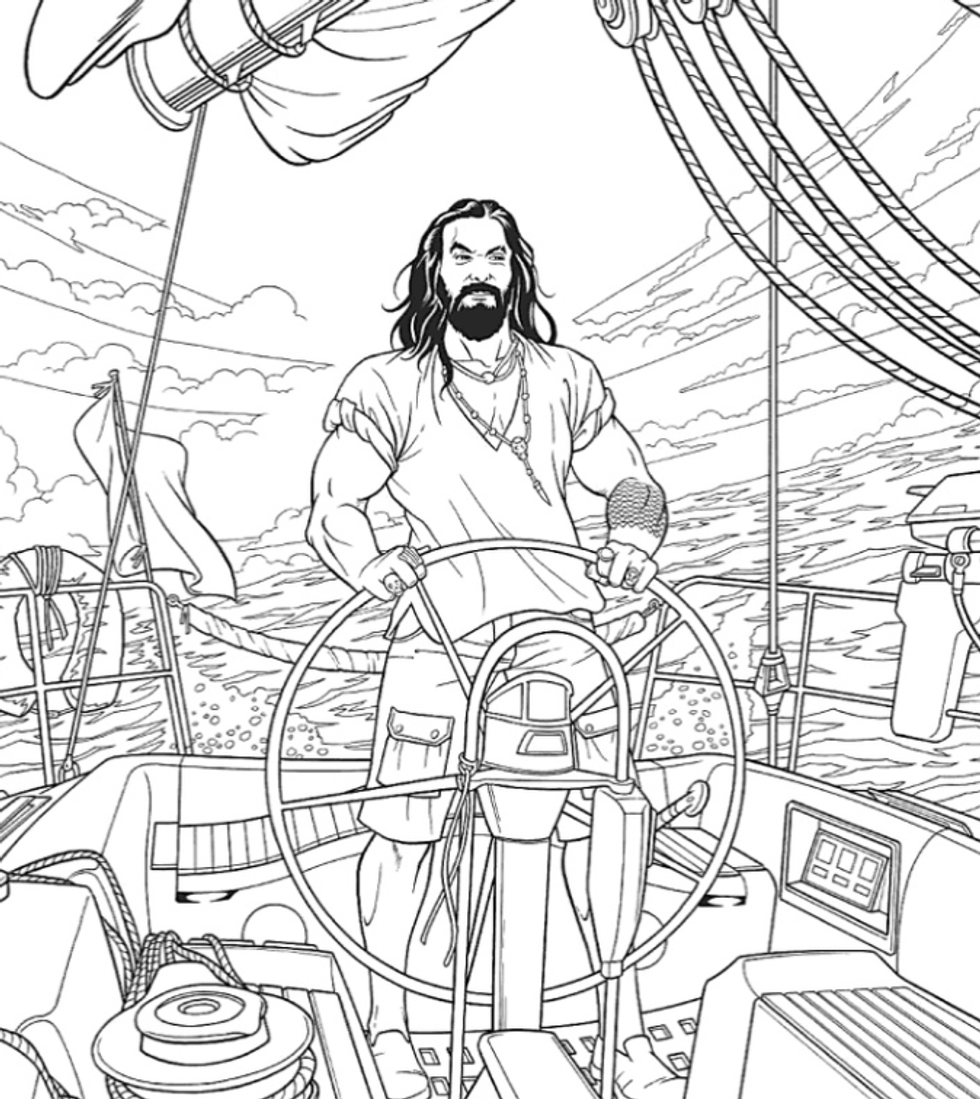 via: Amazon
"Let him take the helm on a sunset sail, witness impressive physical strength as he scales a colossal cliffside, and take in the serenity of quieter moments through colorable works of art. Caught on every page is Jason's breezy charm and irresistible vigor ready for coloring detail. Color your way to a dreamier day with enamoring reveries and stirring displays of masculinity on each page."
So grab yours today from Amazon for under 10 dollars!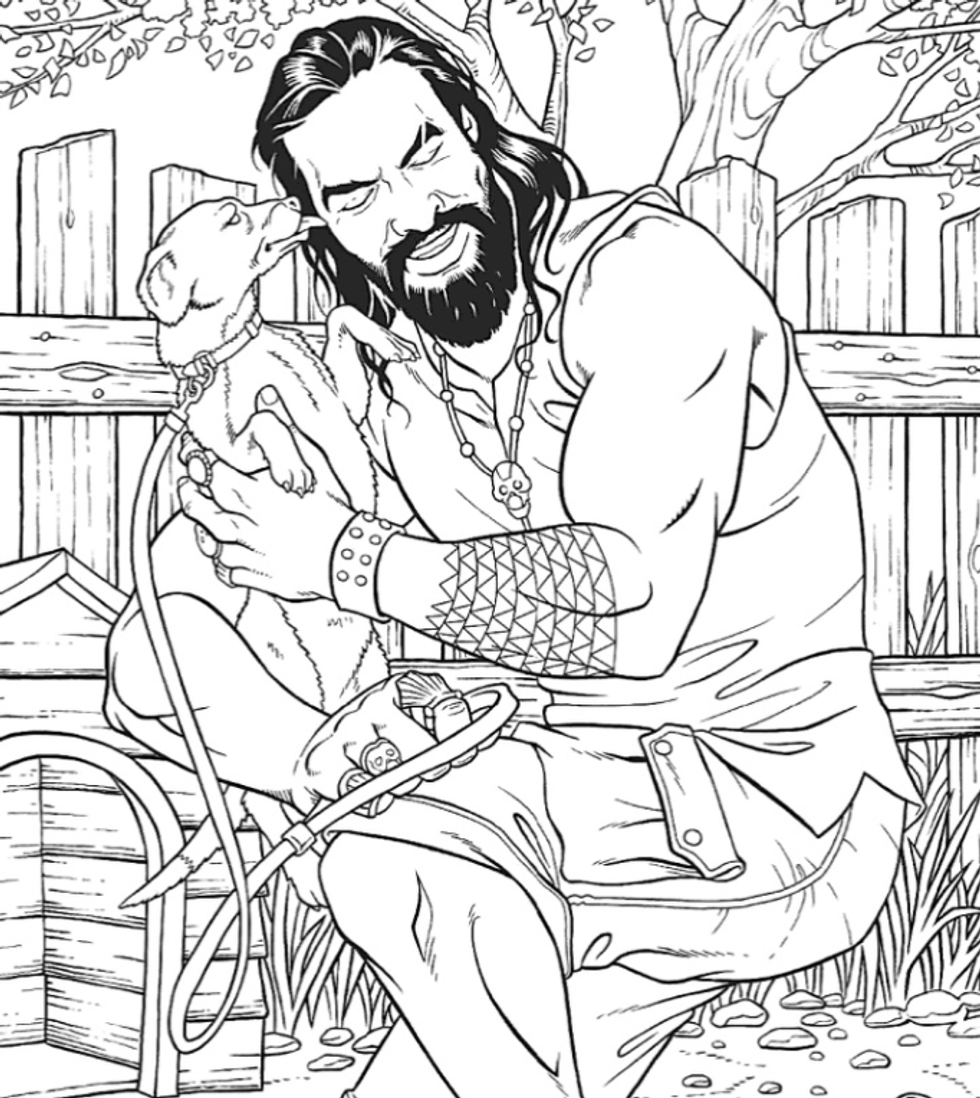 via: Amazon
And if you don't fancy a Momoa, there are other hunks available such as Dwayne Johnson and Keanu Reeves. If you're in the mood to read more about how Keanu reeves stole the show at the Oscars, then keep scrolling.