Our dogs are our best friends - they lounge with us, play with us, and jump for joy when we dig out their leash. All-in-all, many of us couldn't imagine life without them.
So, it comes as no surprise that many of us like to spoil our precious pooches. And the latest thing you can buy? Tiny dog sofas...
Keep scrolling to take a look...
It's safe to say that dogs are one of the world's most popular pets.
so damn cute.
They are truly man's best friend...
entire sofa, many of us couldn't live without our furry friends.
In fact, it's basically what unites the internet...
There's one thing it seems we can all agree on – our canine pals are too good for this world.
Dogs are known and loved for their loyalty...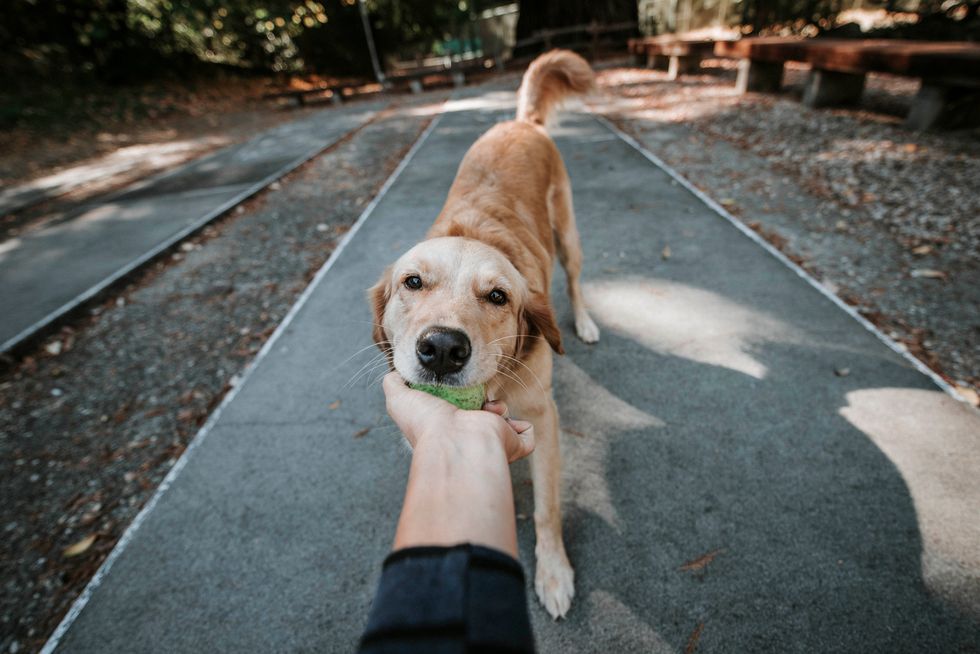 via: Getty Images
Because let's face it, dogs are
the most
loyal pet you can have.
They are part of the family.
Once you become a dog-parent, there's no going back...
It's hard to imagine a life without having a pooch to come home to.
If you have a dog, you'll know one thing...
Us dog parents love to pamper our pooches.
In fact, it can become something of an obsession.
love to treat them like our own little humans.
And sometimes we can go to more excessive lengths.
But what about their own furniture? Or sofa, to be more specific...
Well, if the thought of buying your beloved canine their very own sofa is tempting you already, you'd better keep scrolling...
Incredibly, you can now buy tiny sofas for your dog.
Yes, you read that right. This is, quite possibly, the best news we've received.
The sofas are available in small and larger sizes.
But, of course...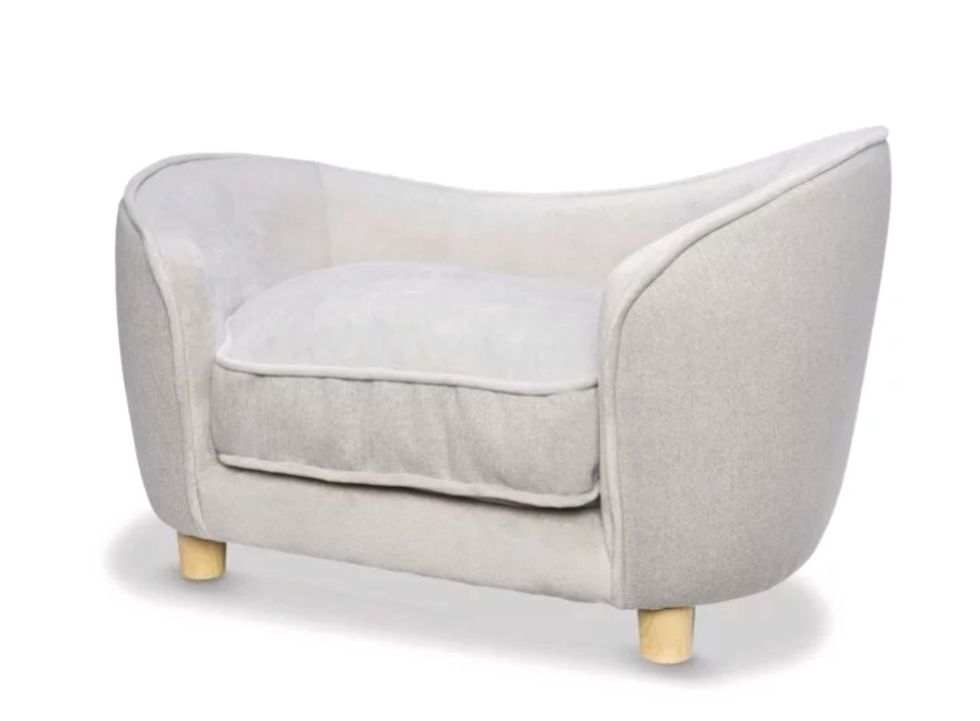 via: Aldi
The sofas are by far the best thing on offer.
The small pet sofa was created for puppies or small dogs weighing up to 15kg...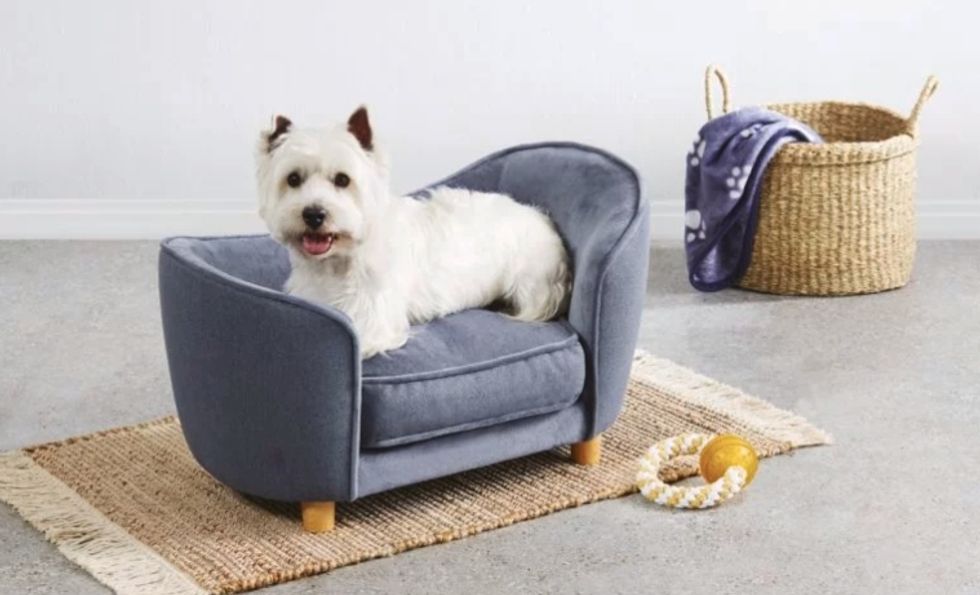 via: Aldi
And comes with a price tag of $59.99.
While the larger sofa was created for dogs weighing up to 45kg.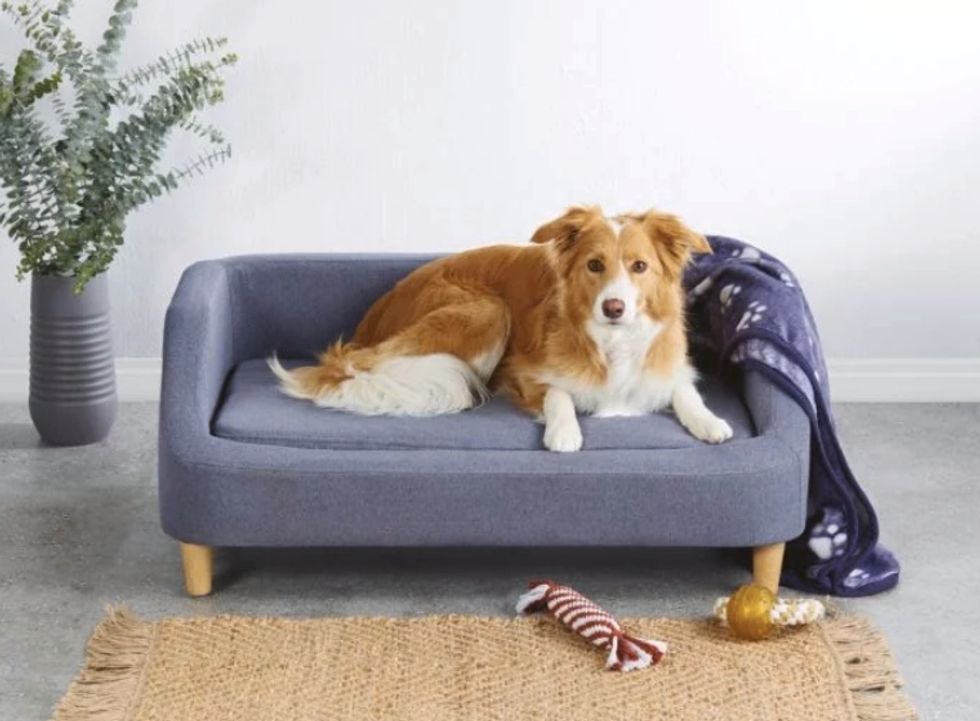 via: Aldi
And costs a slightly steeper $99.99. The adorable sofas are available to buy in Aldi stores across the UK. But, of course, they aren't the only heartwarming offering up for grabs for our pooches. Keep scrolling to check out how you and your dog can get matching jewelry...