Just when you thought you'd seen it all in terms of cuteness, something like this comes along...
Babies are cute, that's just a fact.
Who could possibly disagree?
Whether it's their gurgling noises ...
Or that adorable new baby scent...
Babies are just the best.

And just when you thought they couldn't get any cuter, a whole new product launches that proves the cuteness of a baby is basically limitless.
There are many cute activities to enjoy with a baby.
Who hasn't enjoyed a good game of peek-a-boo?
The game potential is endless.
Let's face it, babies are usually pretty easily entertained.
But one underrated baby activity?

It has to be swaddling - or the act of wrapping an infant in a gentle and breathable fabric, making them feel safe, comfortable, and ready to nap.
Swaddling is actually an ancient practice.
It's something that has been known to soothe babies for centuries.
And although it can be controversial to swaddle too tightly ...
When done right, baby loves it!
There's just one problem.

Sure, a swaddled baby is cute - but they could always be cuter. And luckily, there's a product for that!
A good swaddle?
Well, that's all about the right blanket.
You want to be perfect.
Not too soft, not to rough - just right!
But what if we told you that on top of that, a swaddling blanket could also be the best fun?

The latest launch to take the swaddling market by storm combines comfort for your baby with a hint of spooky fun for the parents, thanks to it's clever and cute design ...
This is a swaddle like no other.
It's designed to look like a bat!
Just in time for Halloween...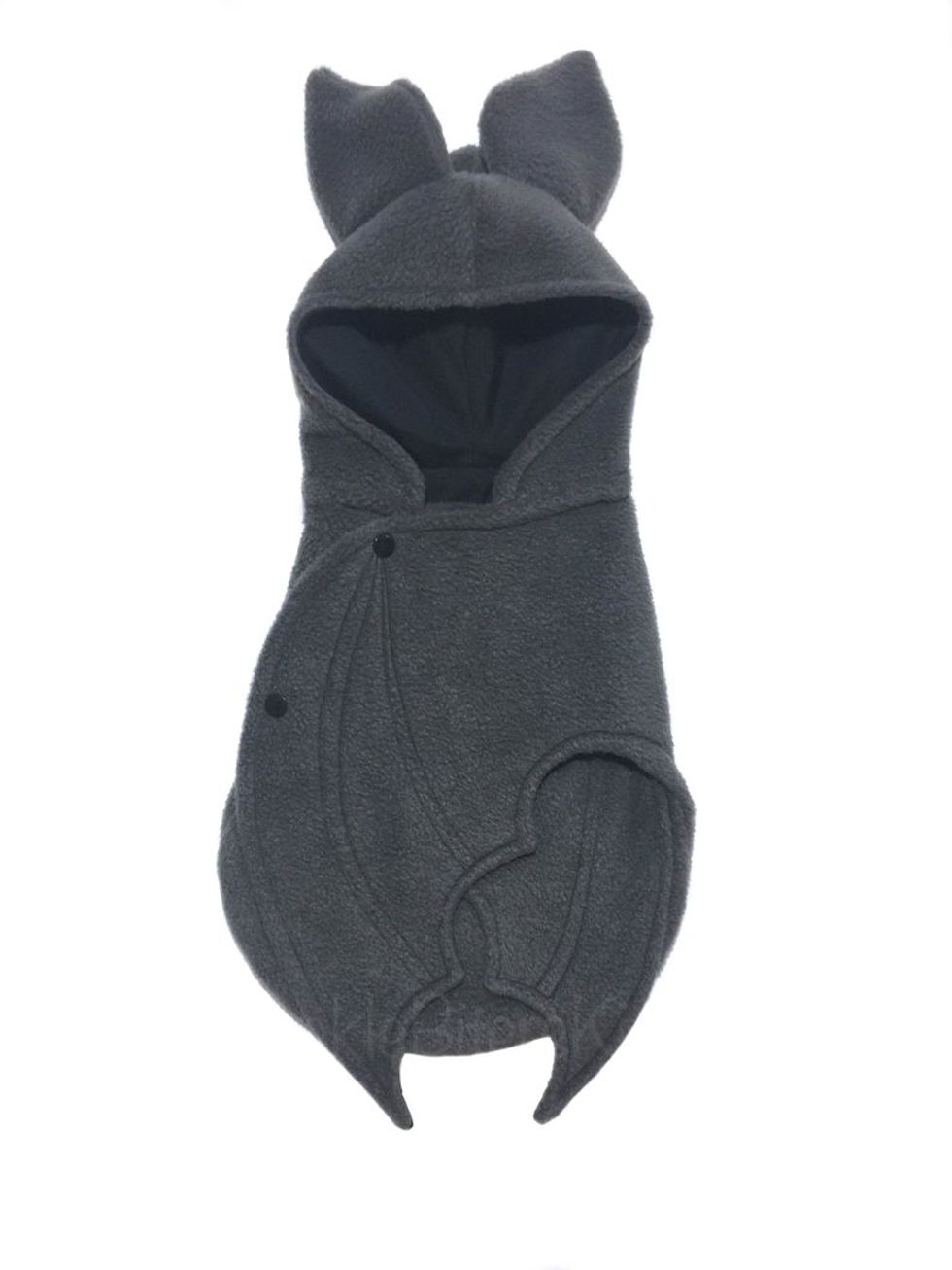 via: Ankle Biters
And it makes the cutest (and easiest) baby costume ever.
The best part about this blanket?

The versatility! This bat costume can be swaddled shut - but once you open it, you can observe the big reveal of a pair of rather ostentatious wings. It'll make your baby the coolest in town.
Whether you open one wing ...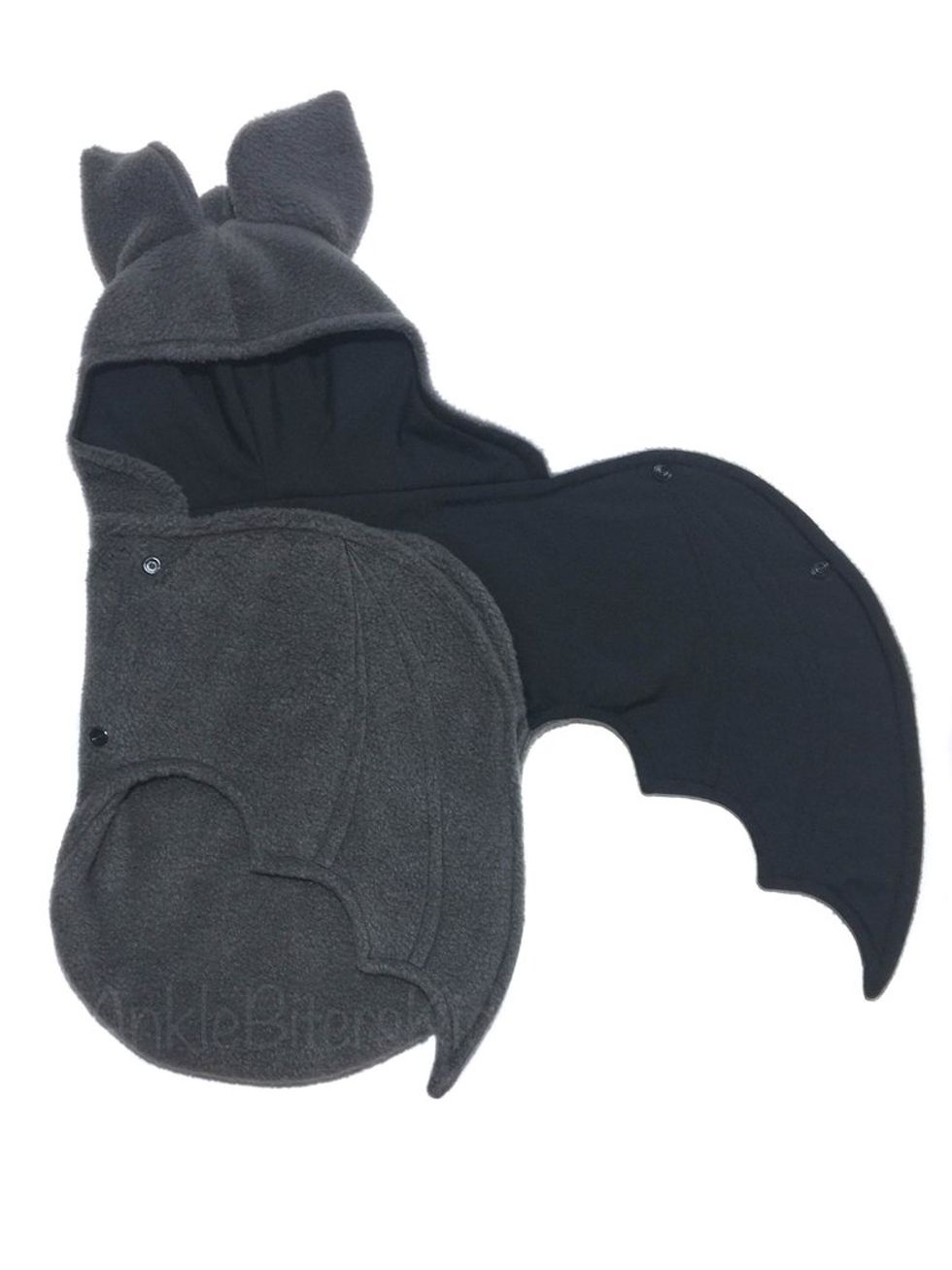 via: Ankle Biters
For a cool, asymmetrical look...
Or open up both wings ...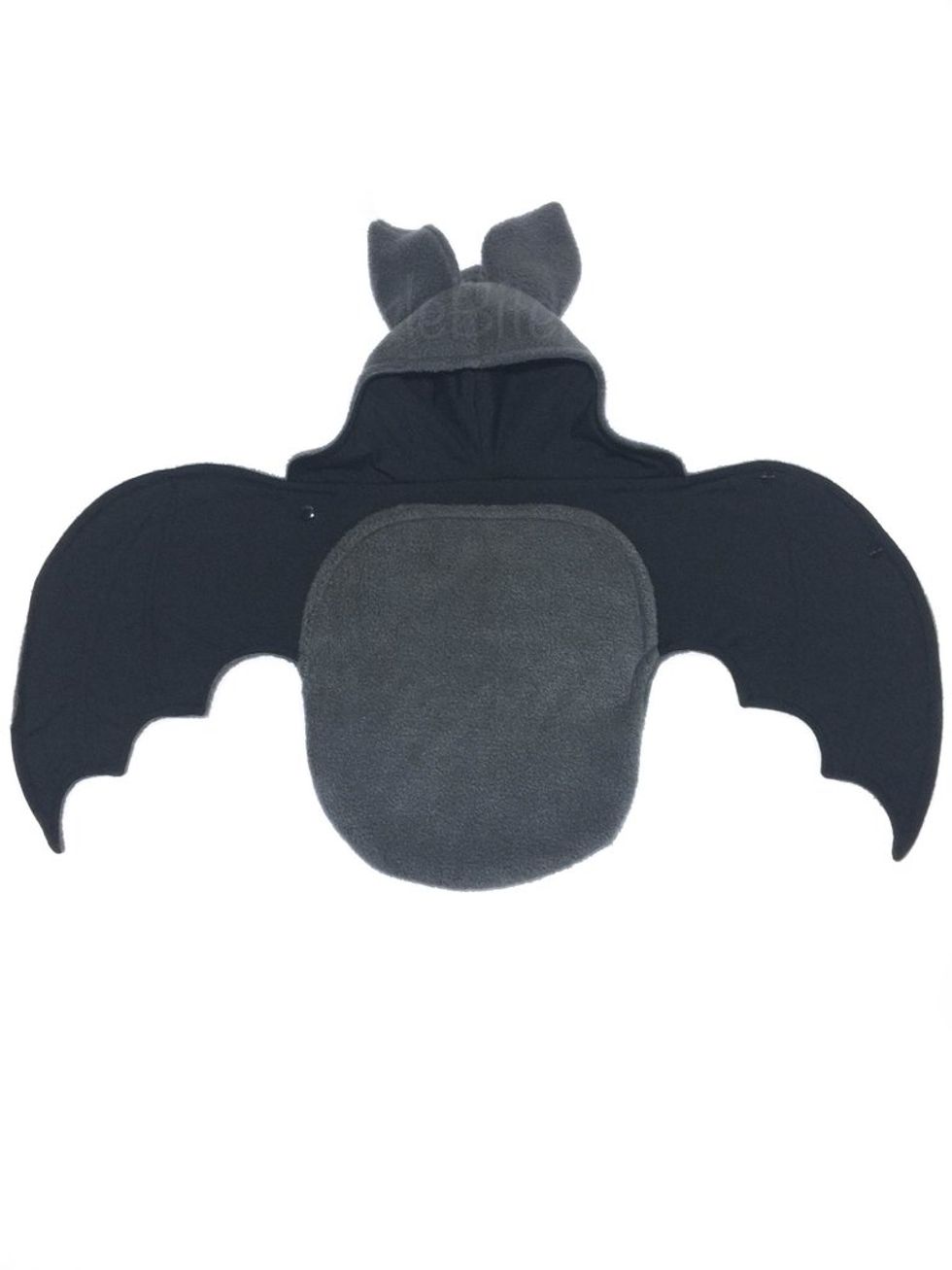 via: Ankle Biters
Giving you more of a dramatic, fully bat-like effect.
You can guarantee your baby will be the envy of all around.

And if you thought this blanket was cute solo, just wait until you see it in action. These are some lucky babies - and honestly, they look so heartwarmingly happy!
They come in a range of sizes...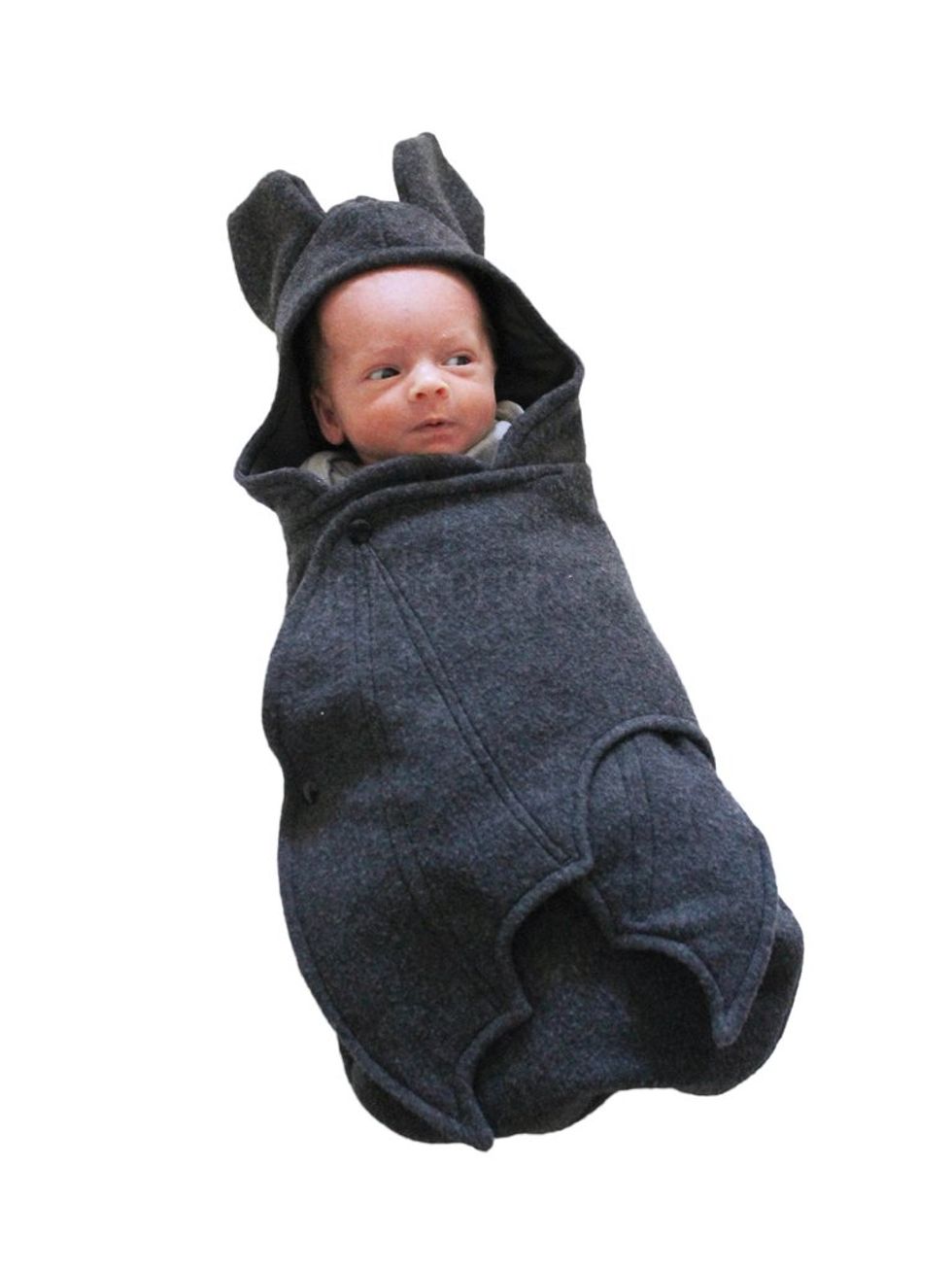 via: Ankle Biters
They range from Preemie to 6-9 months - and you can even make a custom order!
They're also affordable and perfect for Halloween.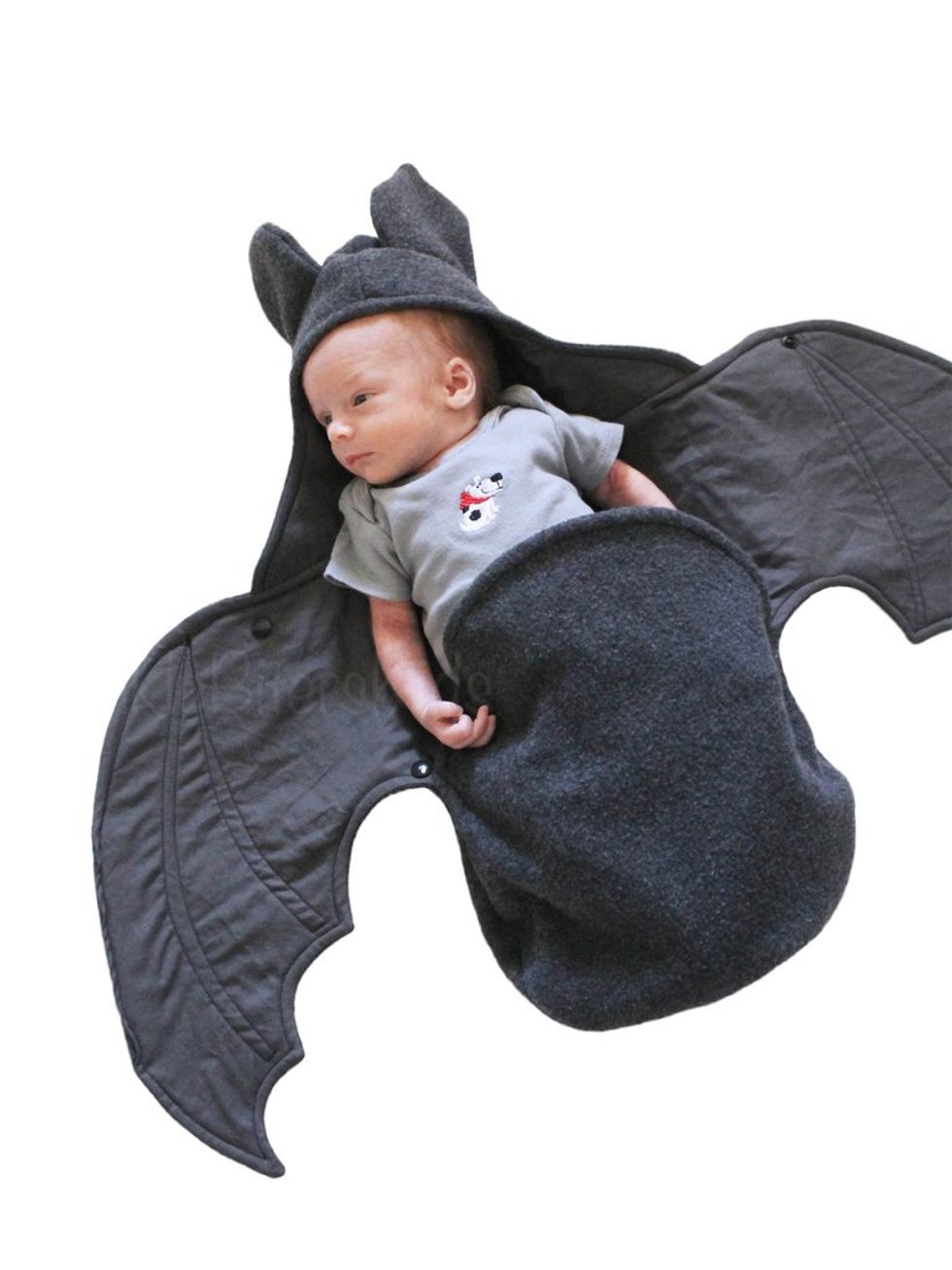 via: Ankle Biters
Order a
Baby Bat Swaddle Blanket of your own for just $35, here.
Want another adorable (and useful) baby outfit? Scroll on...