For many of us, fake tan is a staple in our beauty routine. Going from pale and pasty to glowing like a goddess in a matter of seconds is one of the miracles of modern beauty products. But there is one big fake tan caveat. When you want it gone, it can be a total nightmare - hours spent scrubbing skin until raw.
But now, there's another option. Fake tan brand, Lusso, has launched an ingenious product - a bath bomb that dissolves fake tan straight off in just ten minutes. We've only got one question - how has nobody thought of this before?!
For many of us, paleness is something of a sin.
Especially in the colder months, when our skin rarely sees the light of day, looking pasty and ghostly is a big no-no for some.
Luckily, there's a solution.
Fake tan allows you to get the look of a week in Hawaii without having to travel an inch.
Meaning you can be glowing all-year-round.
Although, fake tan isn't exactly foolproof. Even fake tan connoisseurs will be subject to a couple of mishaps every now and then.
And there's one area wherein fake tan becomes really annoying.
The removal process of any fake tan product tends to be something of a pain.
When you want your fake tan gone...
You're in for a world of annoyance. Time-consuming, fiddly, frustrating, and sometimes even irritating - getting fake tan off is no picnic.
Until now, that is.
Because one innovating fake tan company has come up with a solution to your fake tan woes.
Lusso Tan offers a range of fake tanning products.
via: Lusso Tan
But it's their latest launch which has got the whole internet talking - and promises to put an end to the never-ending cycle of scrubbing.
The product in question?
A bath bomb. But not your average specimen - this is one which can remove all scraps of fake tan, with minimal scrubbing necessary.
Lusso's bath bomb promises to leave your skin tan-free.
The concoction of skin-loving ingredients includes lemon and grapefruit oil, which dissolves the tan from your skin with minimal irritation.
And that's not all.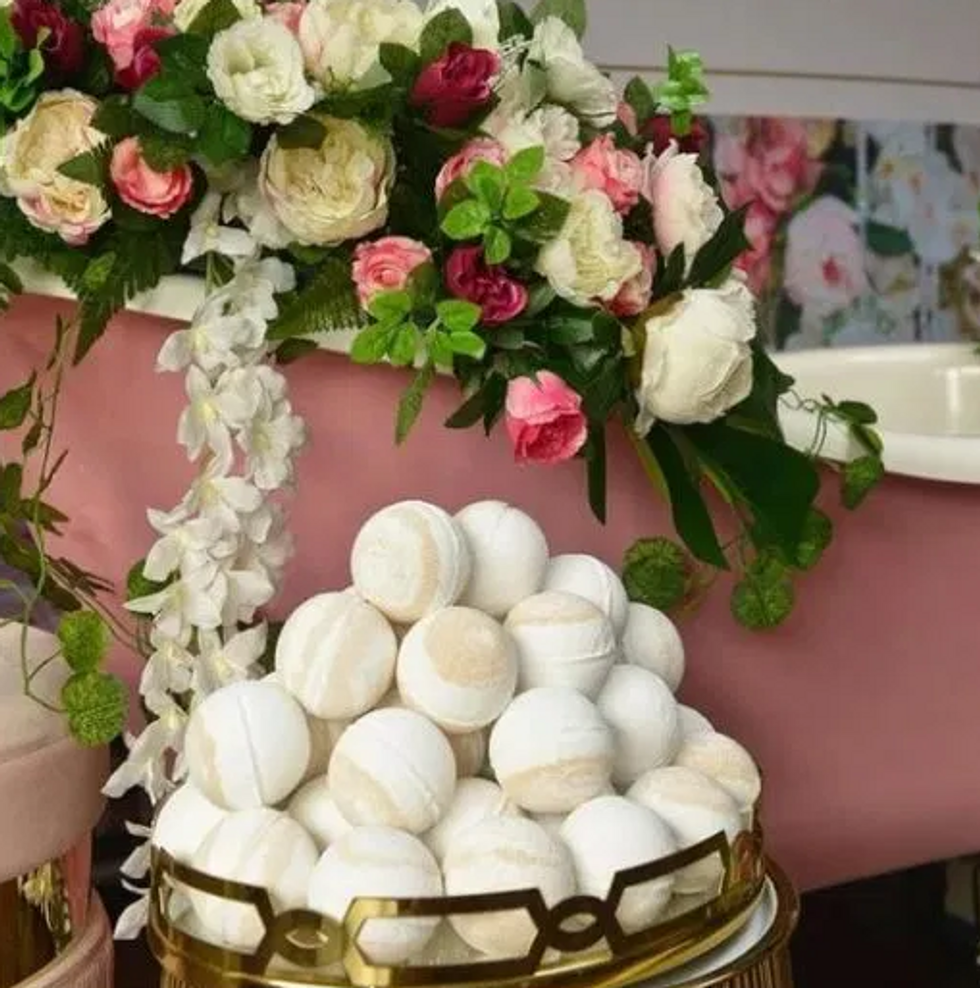 via: Lusso Tan
Lusso Tan's creation also contains avocado oil, Vitamin E, and fatty acids, which help hydrate skin, plus witch hazel and jojoba to minimize irritation.
Which means one thing.
No more time consuming, frustrating, and sometimes even painful scrubbing for fake tan lovers!
In fact, fake tan removal can become a pleasant experience.
Speaking to
Belfast Live,
brand founder Lynsey Bennet claims, "Your whole bathroom and even the house will smell of lemon and grapefruit oil. After about 10 minutes in the bath, you will see your tan just soaking off and all you need to do is give your skin a quick exfoliate as well as it's so important to remove those dead skin cells."
Not a bath fan?
The brand also stocks an in-shower fake tan remover, which reportedly removes any trace of tan in just eight minutes.
And you know what that means...
You can speed up your fake-tan cycle, and get back to your glowing best that little bit quicker.
Interested?
The bath bombs cost around $10 and can be purchased through the official
Lusso website.
Curious about some more beauty bargains? We've tracked down thirty-seven of the best - just keep scrolling!