Has your gal-dem decided to do a group costume this year for Halloween?
I mean, sure, you could very well go as The Spice Girls, The Powerpuff Girls... etc, but there's another female-led ensemble that would be even better.
Let me remind you of the sheer brilliance that was, that is, NBC's The Golden Girls. 
After this throwback into the golden days of TV sitcoms, I can guarantee you will want to dress up as no one other than these Miami ladies come October 31st.
In 2019, Halloween costumes have surpassed the realm of white sheets and plastic vampire teeth. Now, Halloween is an opportunity to celebrate icons, it's a chance to dress up for the night, and who better to dress up as than one of your beloved characters from yesteryear?
Continue scrolling to learn where you can get one of these officially licensed costumes...
The Golden Girls graced our screens for seven glorious years.
The sitcom first aired in 1985 and ran right up until 1992, when Bea Arthur (Dorothy) decided to call it a day. Nice one, Dorothy...
In all fairness...
Those ladies sure had their work cut out delivering an impressive one-hundred-and-seventy-seven episodes in total.
The show celebrated older women.
Creator, Susan Harris, wanted to make a comedy show about older women. This was pretty forward-thinking for eighties television. It's almost impossible to imagine how a show about four women (three widowed, one divorced,) living in a house together, was picked up by NBC.
The wit of these women quickly drew in audiences.
Audiences fell in love with Blanche's raging promiscuity, matched with Rose's comic innocence, and mother and daughter, Sophia and Dorothy's, endless sarcasm. The show was unapologetic, like nothing else we'd seen before and was just so funny.
The guys at NBC knew they were onto a classic.
NBC executive, Warren Littlefield, recalled his reaction after reading that first Pilot episode. He
said
: "I was running all over the house grabbing anybody who would listen. I kept reading scenes to them and saying, 'God, this is brilliant [...] There's nothing trendy about this show. There are no tricks. It's a classic.'"
The show wasn't afraid of tackling taboos.
One of the reasons that The Golden Girls has stood the test of time was because its storylines were consistently on the right side of history. The ladies were tackling topics of same-sex marriage, coming out, homelessness, elder care, the HIV/Aids epidemic, and assisted suicide - and doing so in a non-preachy, sensitive, and accessible, way.
The show was a massive hit with LGBTQ+ audiences.
Even today, some twenty-seven years after the pilot aired, young members of the queer community are discovering the show and finding joy in its strong, open-minded, and witty ladies. There is something really powerful in making a TV show about older generation women that are inclusive and welcoming of the queer community. Typically, old heterosexual women are presented in the media as being anti-LGBT. This negative portrayal has been damaging and shows like The Golden Girls were crucial in turning perceptions around.
The show taught us about friendship.
via: IMDb.com
When the women all ended up living in Blanche's Miami home, we were given an insight into the joys of older women supporting, loving, and generally caring about each other in the name of friendship.
The show calmed our fears of growing older.
The Golden Girls didn't shy away from the trials of growing older, but they presented the triumphs, too. Anyone who worries about getting old and grey should certainly give the show a watch. Frankly, most audiences wished their lives were just like those of the four friends.
So I ask you...
Who better to dress up as for Halloween than one of these iconic ladies? But who will you choose? Let's have a look at the costumes, shall we?
Innocent Rose.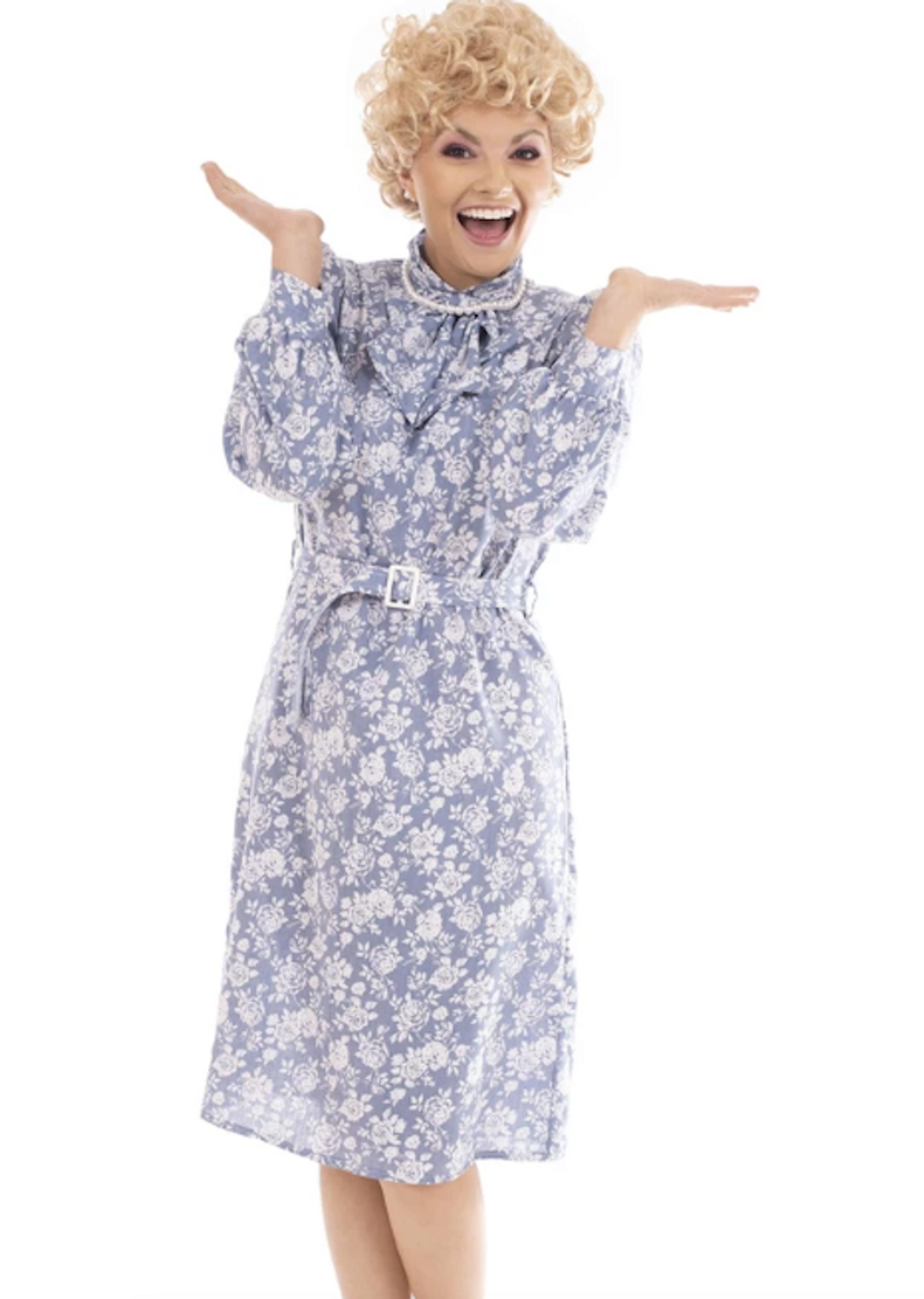 via: Toynk
Betty White's Rose Nyland was a cracker of a character. If you're the queen of the one-liners in your friendship group, then this costume is a perfect choice.
Betty White is a true legend.
Did you know that she is the longest-serving television actress of all time? And, at ninety-seven, White is one actress that doesn't seem to be slowing down anytime soon.
Sarcastic Sophia.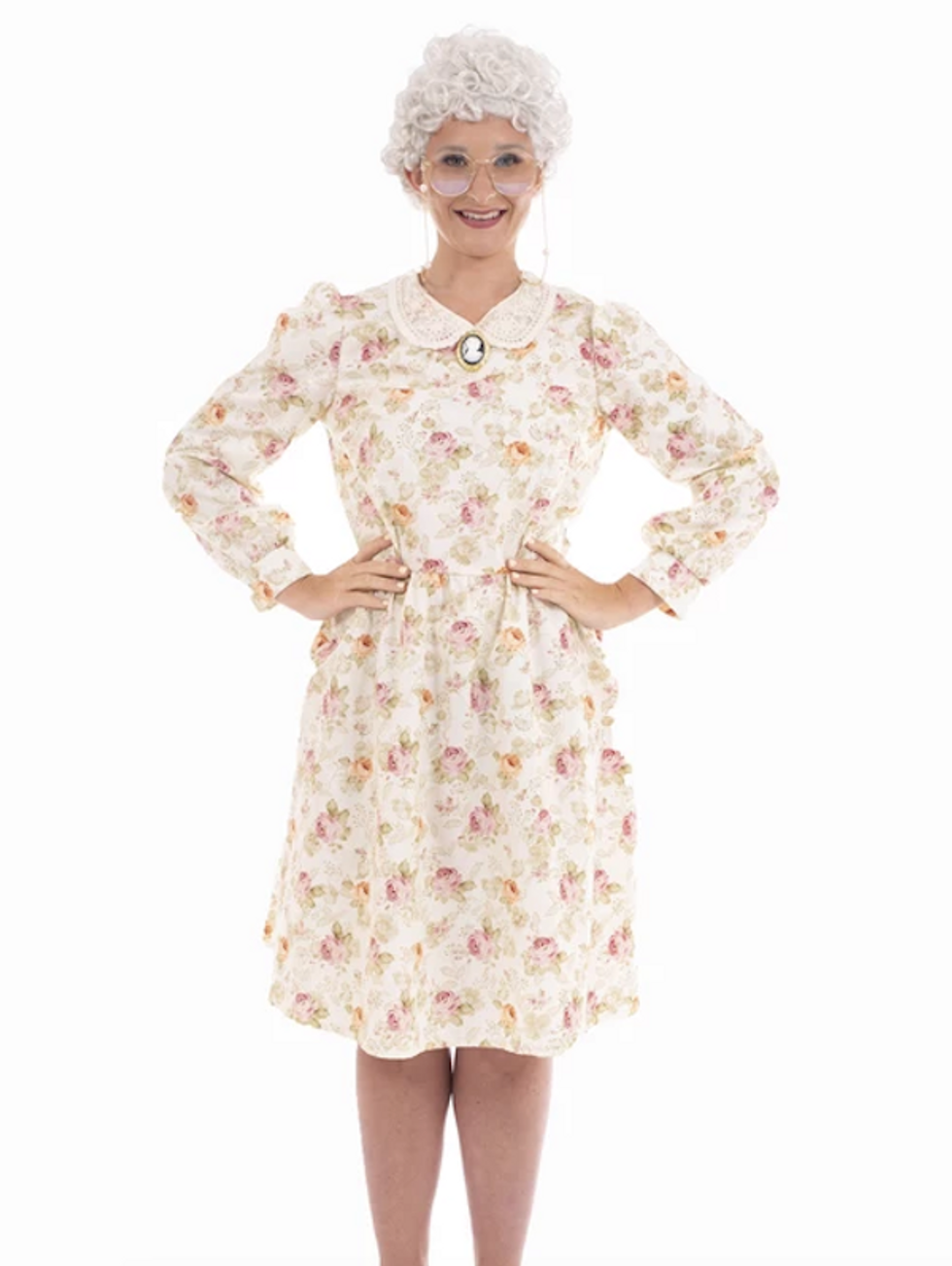 via: Toynk
Perhaps Sophia Petrillo is more up your street. Brought to life by the hardy Estelle Getty, Sophia says what she thinks when she thinks it. If this sounds like you, this Golden Girl is yours.
Will it do?
I wonder what the late Estelle Getty would've made of the costumes... I'm sure she'd have had something sarcastic to say.
Dorothy Zbornak.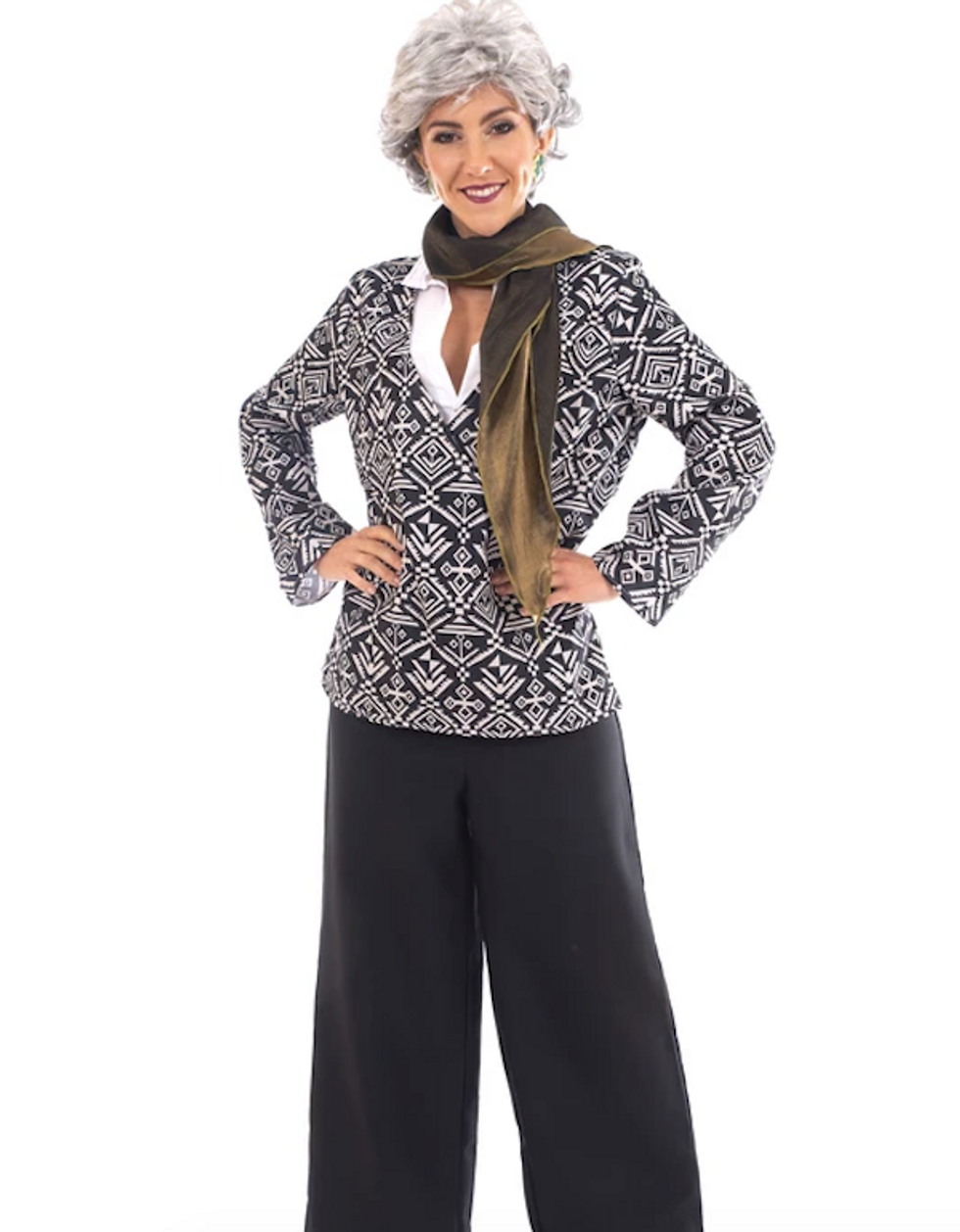 via: Toynk
If it's just you and your pal that are going for the matching Halloween costume look this year, then I'd recommend doing a mother-daughter, Sophia and Dorothy, thing. Dorothy is a worthy character to dress as on her own too, of course.
Stylish and sophisticated.
One thing about Dorothy was that she was always impressively kitted out. I think the late Bea Arthur would approve.
Blanche Devereaux.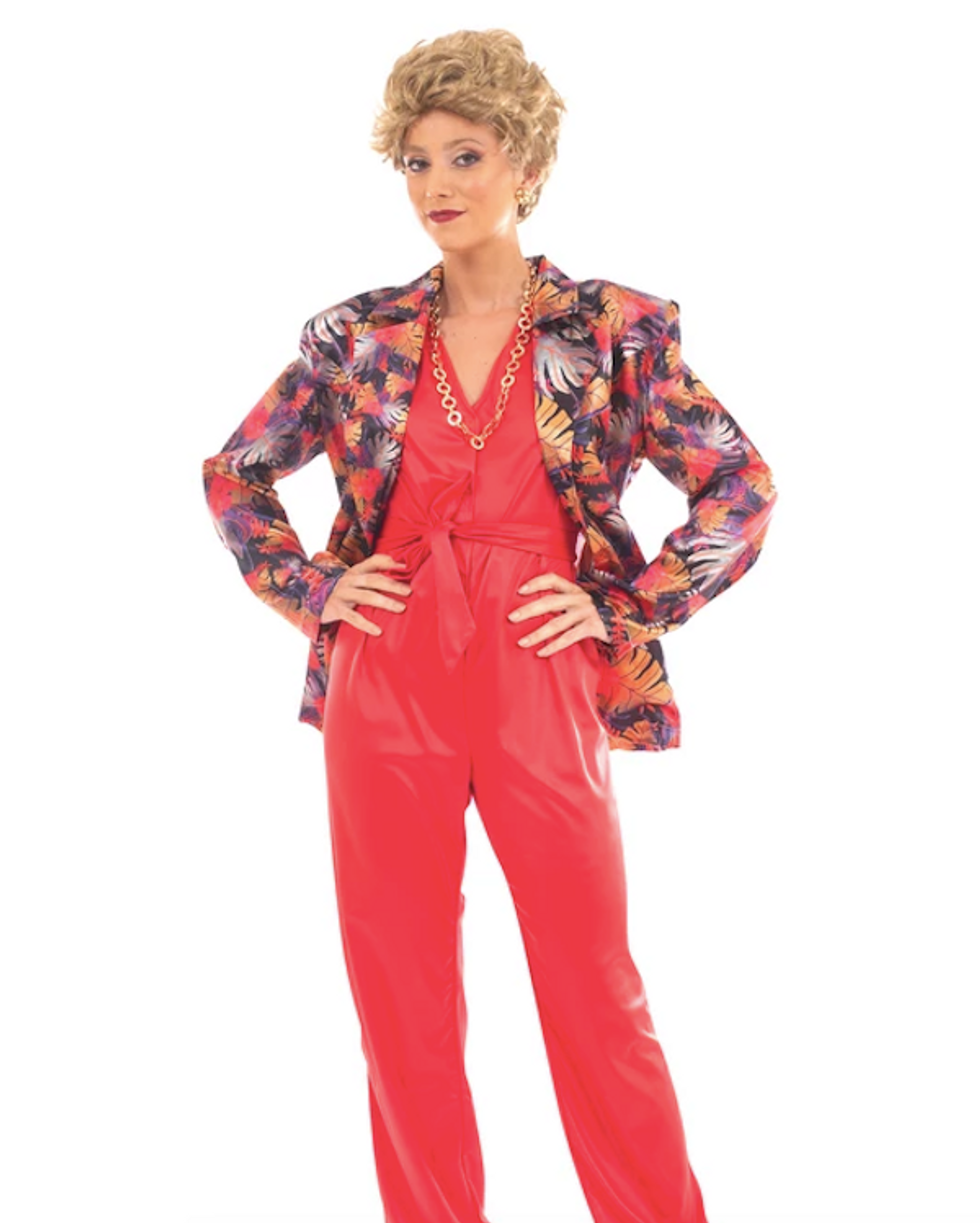 via: Toynk
Blanche, the red-blooded lady that was always in search of her next conquest, is the character for the one in the group that will never settle down. If you think you can pull off the feisty, fun nature of Blanche, then go right ahead!
The people at Toynk got the blazer spot on.
I think dressing up as Blanche would be the perfect Halloween get up. But once you've got the costume, to totally pull it off, it's all about the attitude.
It's also about the accessories...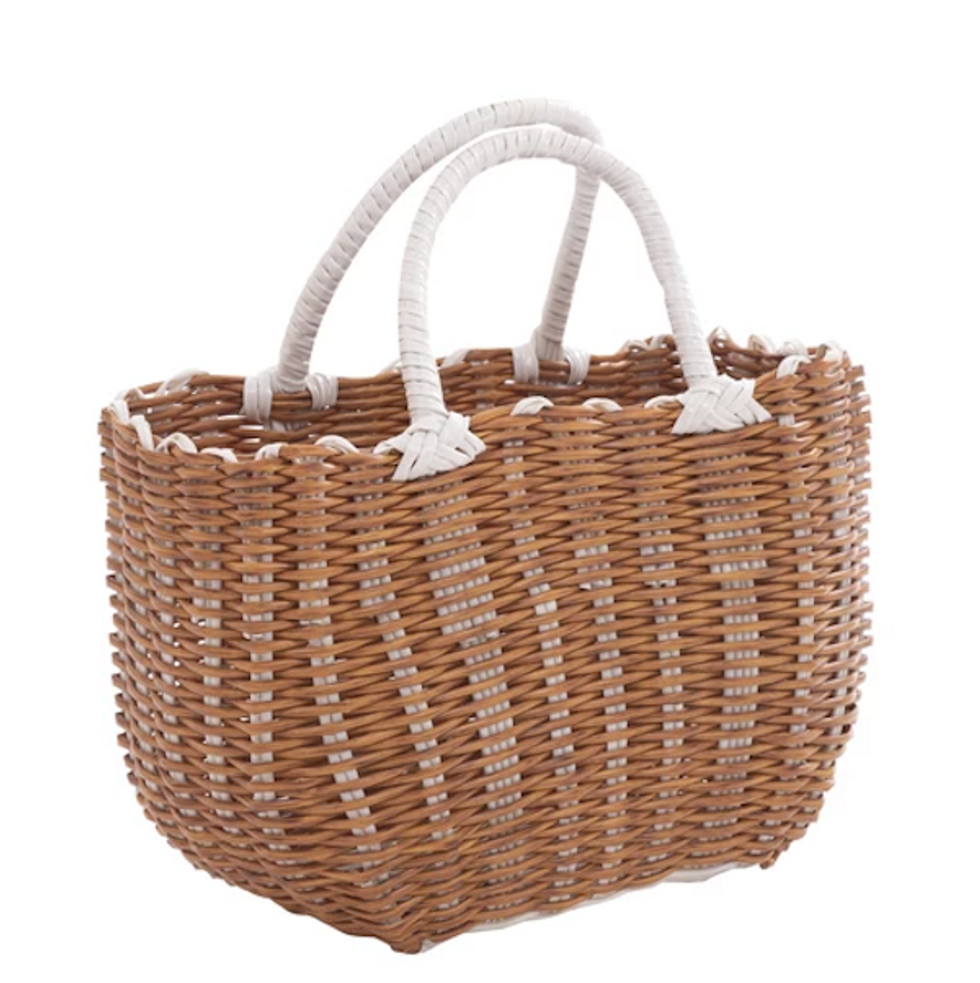 via: Toynk
If you've decided to go as Sophia, then I would recommend that you get yourself one of the official Sophia baskets.
She was never without her wicker handbag.
If you wanted to master the Sophia get up, it would be a wise decision to purchase the handbag, too.
Bring back The Golden Girls!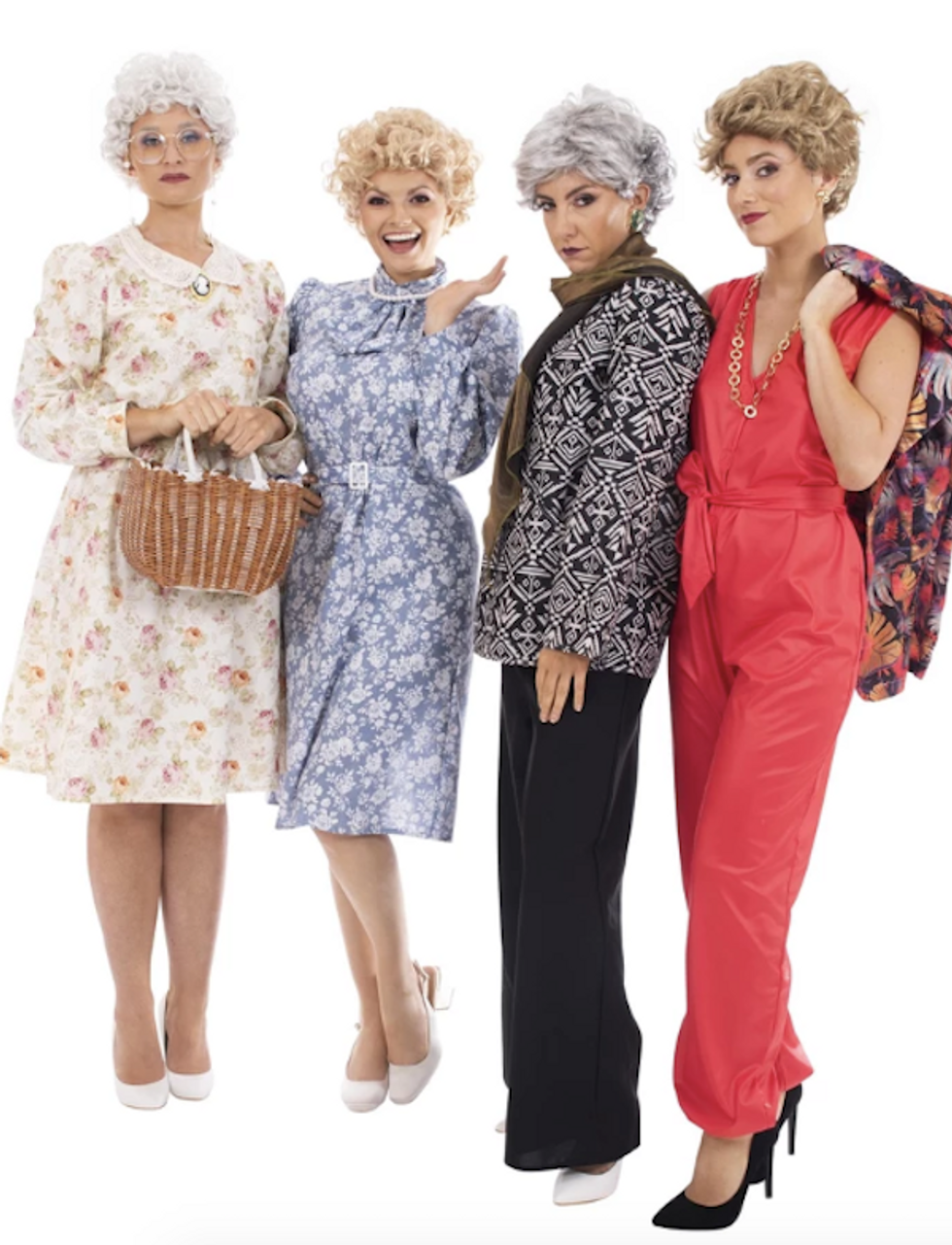 via: Toynk
Even just if it's for one night only...
You can purchase all of the wigs as a set.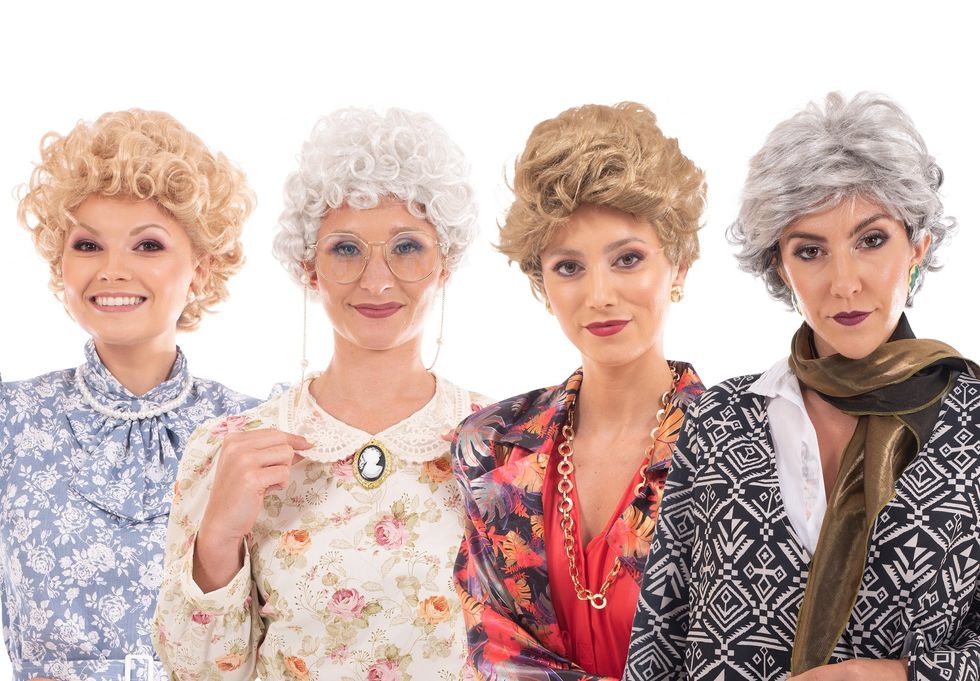 via: Toynk
Maybe on Monday, you feel like a Sophia, on Tuesday a Rose... Getting yourself the official wig collection from Toynk means you can play all of the Golden Girls. The entire collection will cost you $78.99.
How much are the rest of the costumes?
via: IMDb.com
Well, weirdly, all of
The Golden Girl 
costumes are different prices... If you wanted to go as Blanche, Dorothy, or Sophia, the costume from Toynk will cost you $68.99. But if you wanted to go as Betty White's Rose, it will only cost you $53.99. Maybe they have a special sale on that one? All of the wigs are sold separately and they cost $23.99. Thinking that it might be a bit out of your budget? Then continue scrolling for other excellent Halloween costume ideas...