South East Asia is a truly stunning part of the world. It attracts millions of tourists every year who travel from around the world to take in and enjoy its beauty.
One of its most popular countries is Thailand, which is well known for its gorgeous white beaches and tropical weather. Another thing it is also known well for is its wildlife, which ranges from tigers, monkeys, numerous species of lizard and bird, whale sharks and, of course, elephants.
But it is a sad reality that the elephants of Thailand are at huge risk thanks to the millions of tourists flocking to the country every year. Keep scrolling to learn of these risks and how it is harming this magnificent species.
Scroll to the end to see what one resort is offering tourists and how it's helping save elephants.
Thailand is a must on the bucket list.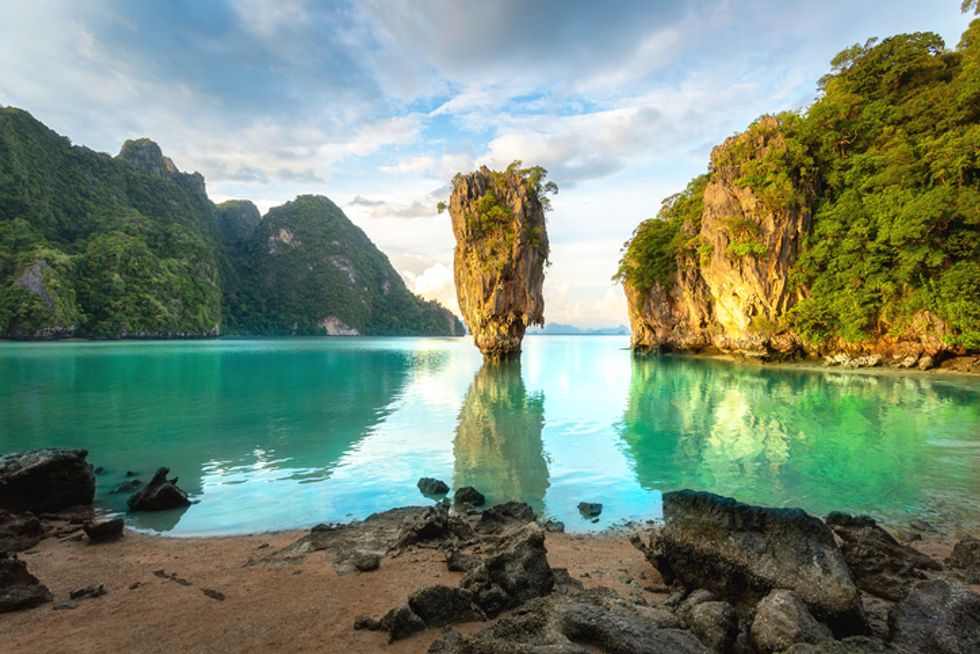 It is a country that is rich in culture and is probably one of the most beautiful locations found on Earth.
Surrounded by numerous tiny islands...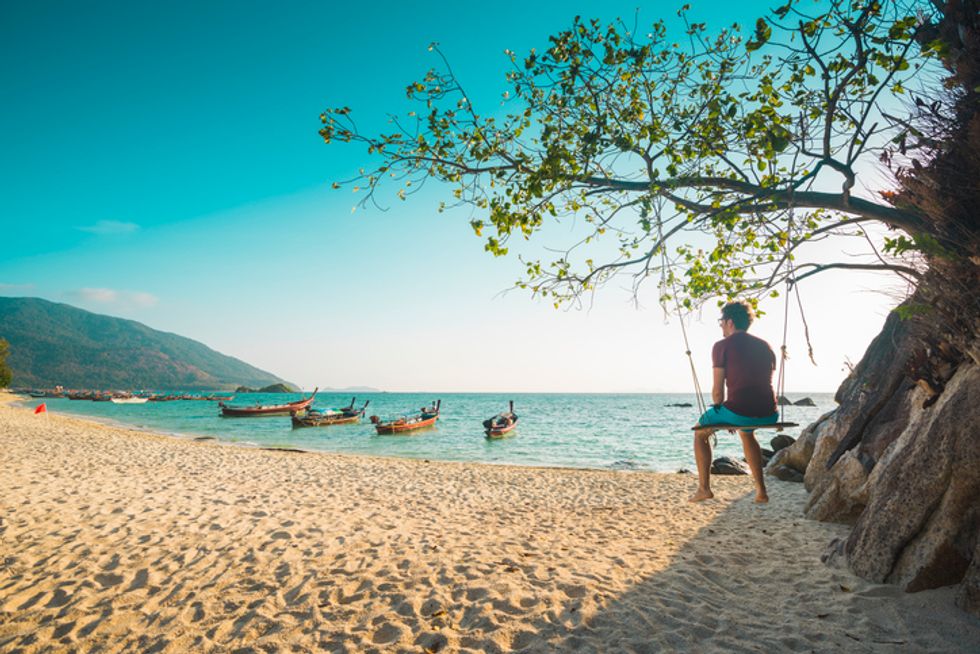 Thailand is the perfect vacation for relaxing and soaking up its incredible culture.
It attracts millions of tourists worldwide every year...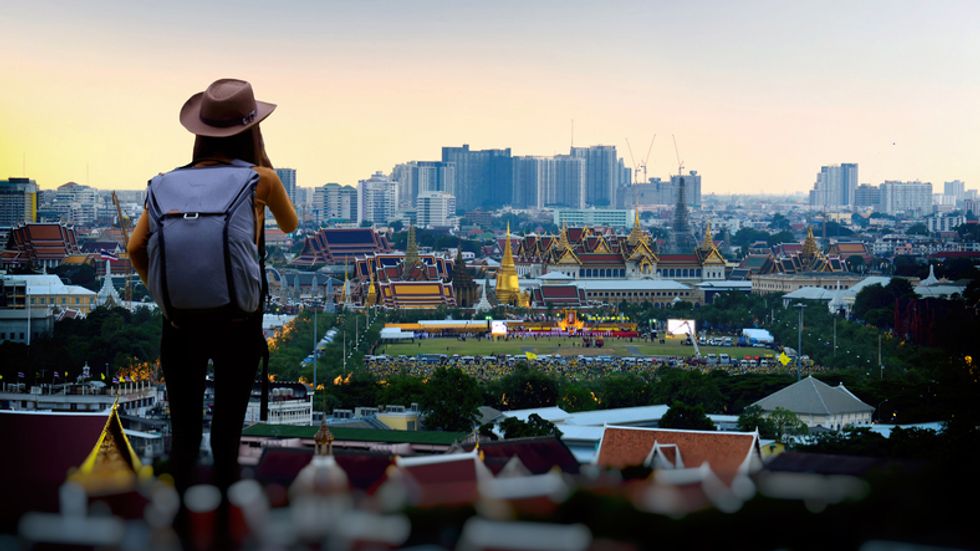 And with it being on the doorstep of Australia, Australian tourists are very popular in the country, with it bringing on average around 800,000 per year.
The animals of Thailand come in all shapes and sizes...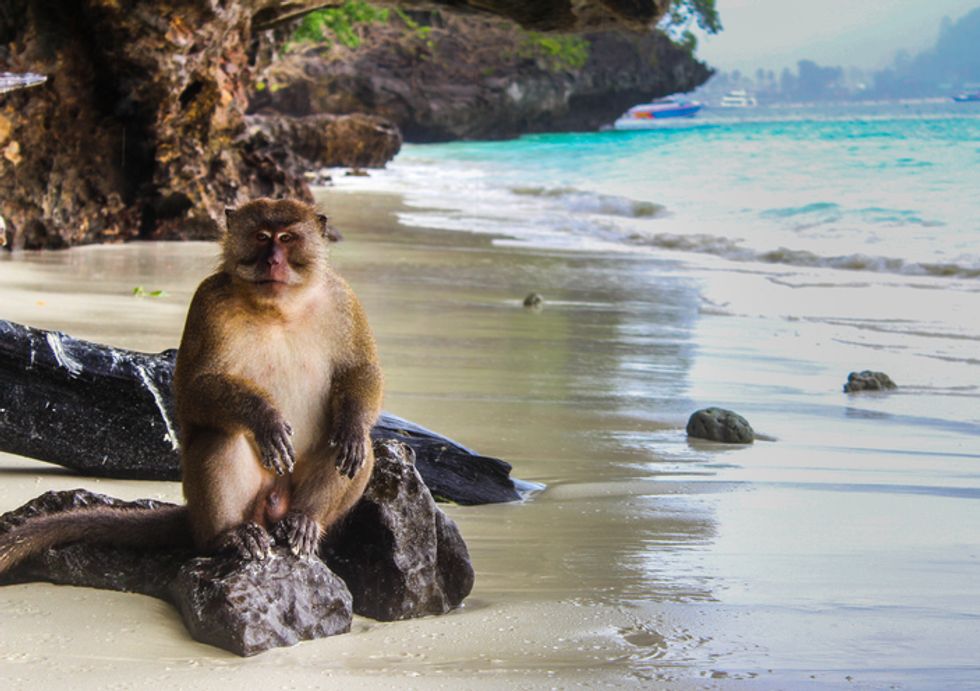 With it being an exotic country, the wildlife comes in all variations and they are often the reason for tourists to visit the country. This ranges from leopards, gibbon monkeys, Irrawaddy dolphins, and hundreds of species of reptiles and birds.
Thailand is also home to the Asian elephant...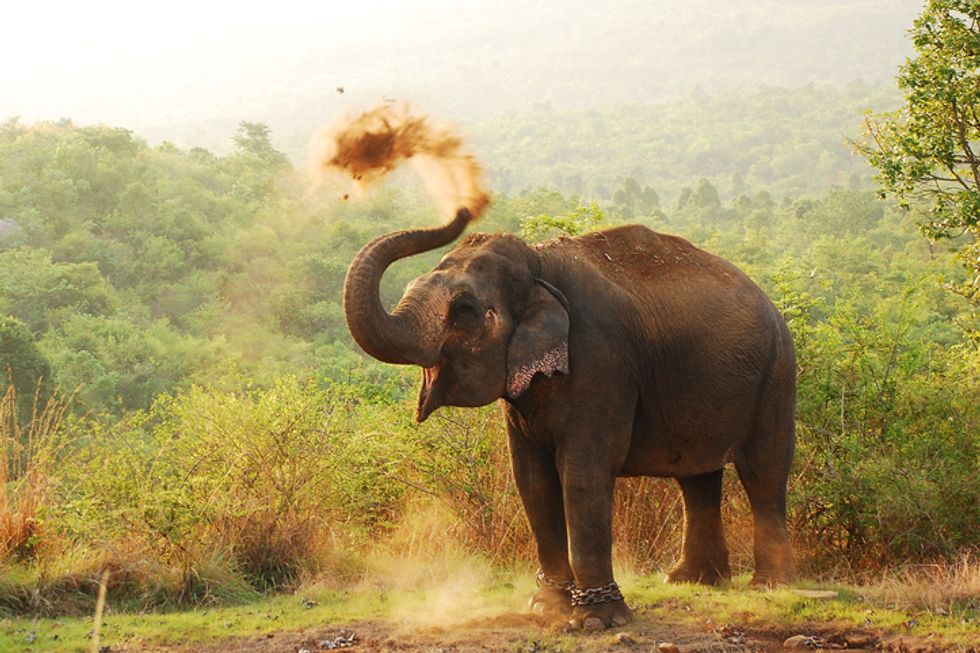 This species of elephant is distributed across South East Asia and is known to be the largest land mammal on the continent.
The elephant is Thailand's national animal...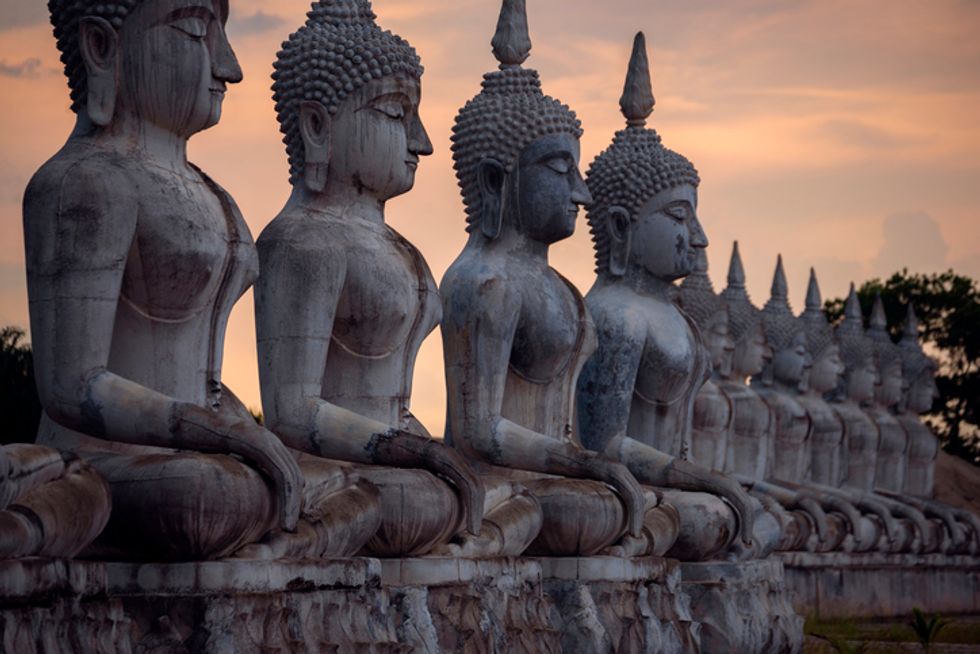 And they hold a special place in Thailand's history and culture as the elephant is a symbol of Buddhism and the Lord Buddha. They are also a royal symbol and are often used in royal ceremonies by the Thai Royal Family, which makes locals see the animal as a good luck charm.
These mighty creatures have helped in the development of Thailand over the years...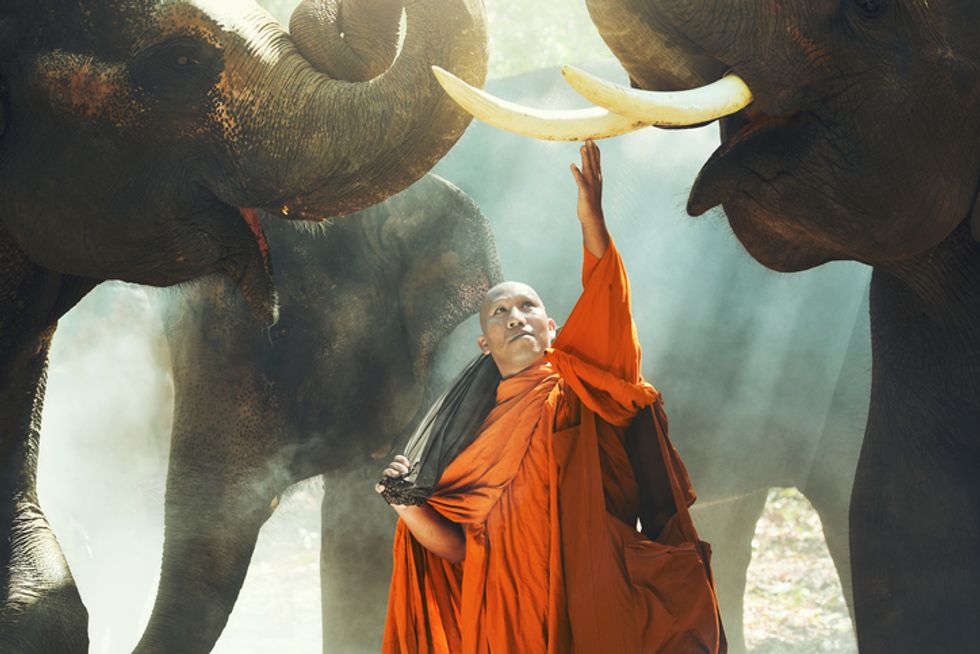 So the country throws a yearly festival to celebrate its elephants, which involves hundreds of pieces of fruit and vegetables donated and laid out in the streets for the elephants involved to feast upon.
Tourists are always super excited to see the elephants...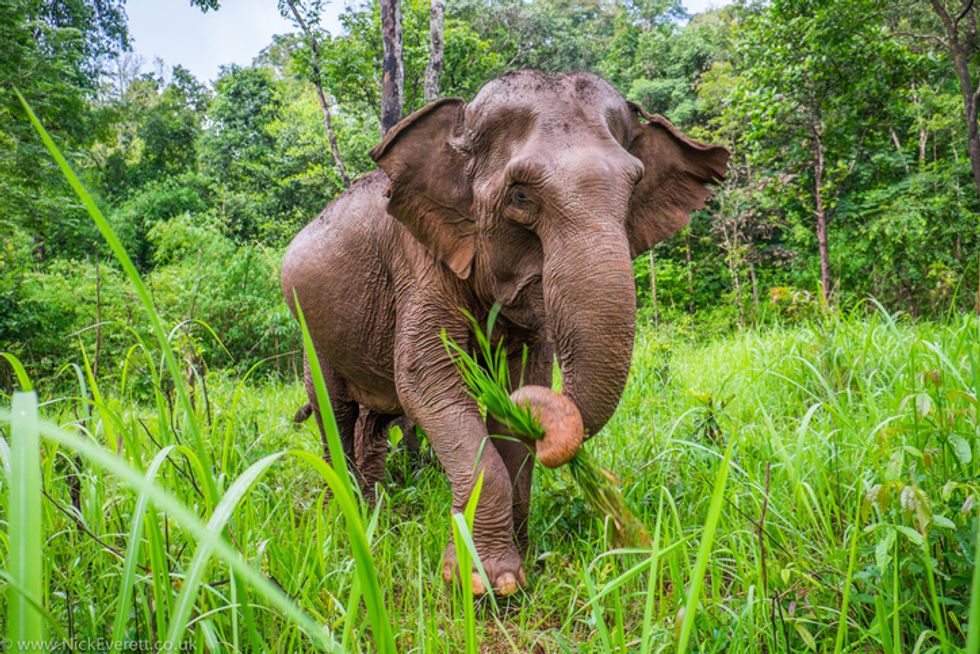 And whilst some places in Thailand are known to force elephants out of their natural environment, this resort does the complete opposite. The elephants here have all been rescued from the city streets.
You need to be careful when booking a resort.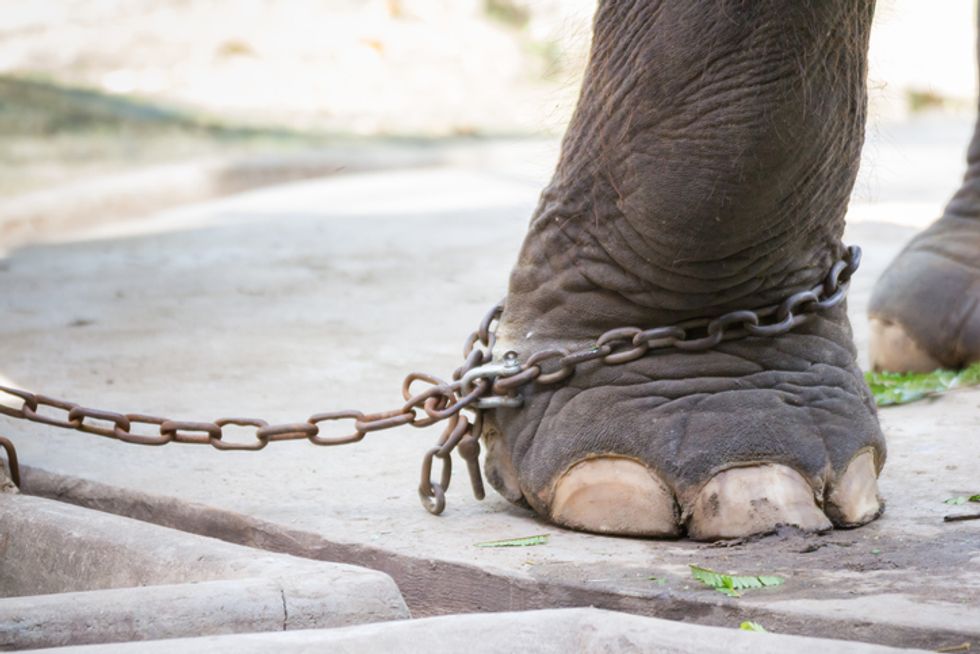 via: Getty
A staggering 50% of all elephants end up living out their lives in captivity; they're paraded around the busy cities, forced to perform tricks for tourists.
Many people aren't aware of this.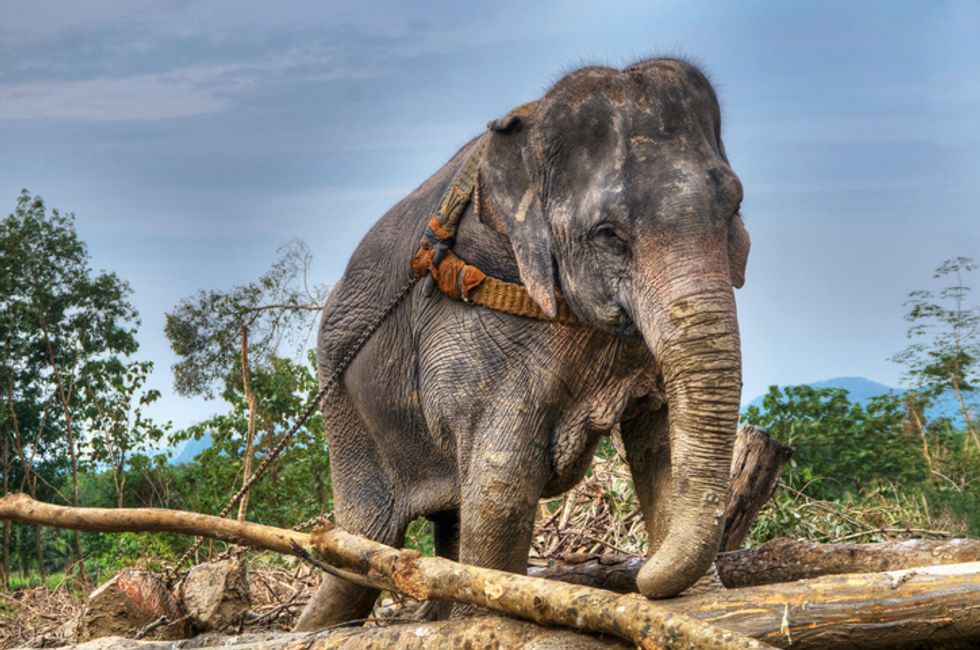 via: Getty
The tourism industry is a multi-trillion dollar industry, which sounds incredible for the economy, but it is often detrimental to the environment or local resources.
Animal abuse can be hidden in plain sight.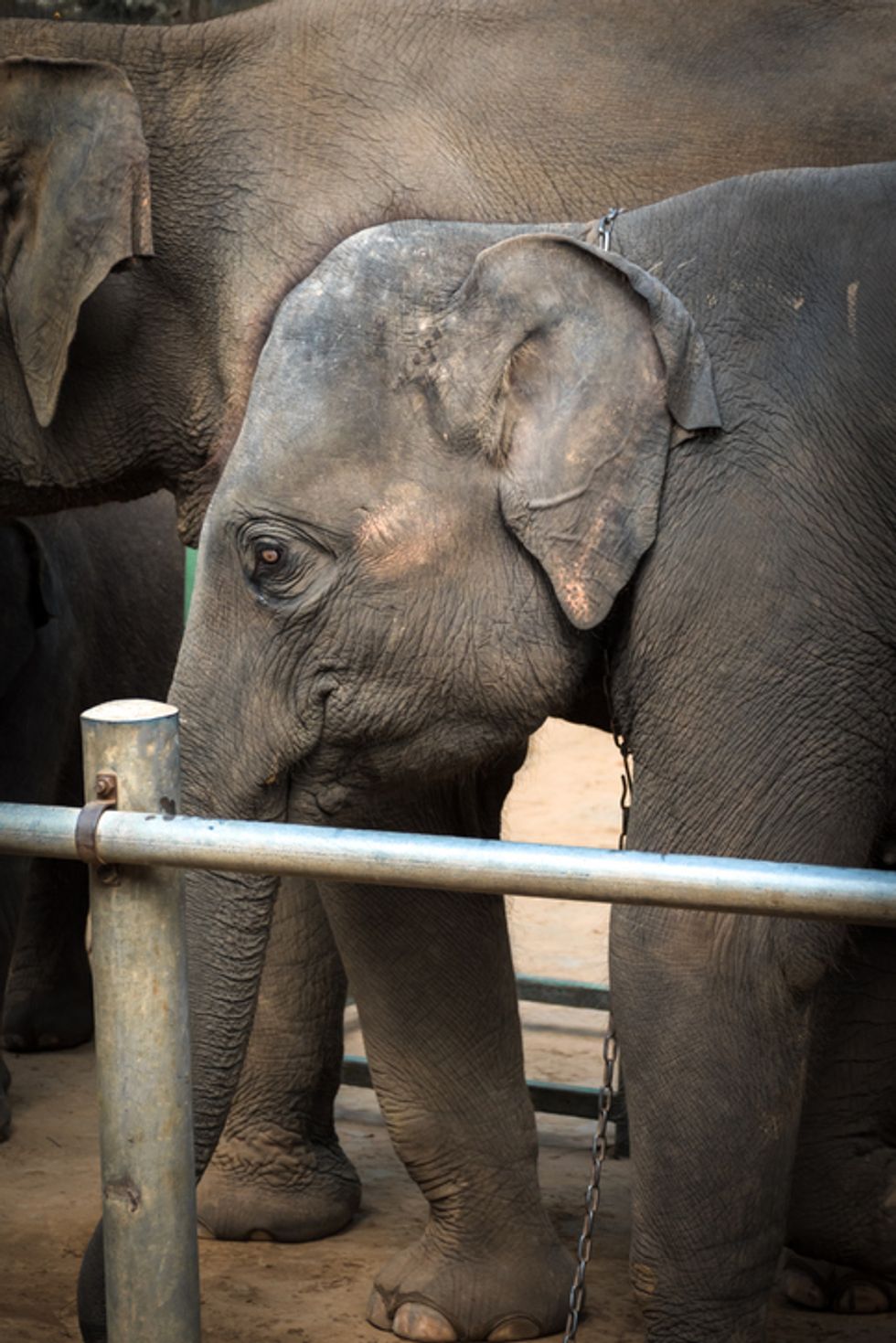 via: getty
Even after machines have replaced the need to use elephants for heavy lifting in logging and agroforestry, they are still being exploited in India and the Southeast.
This is the reality.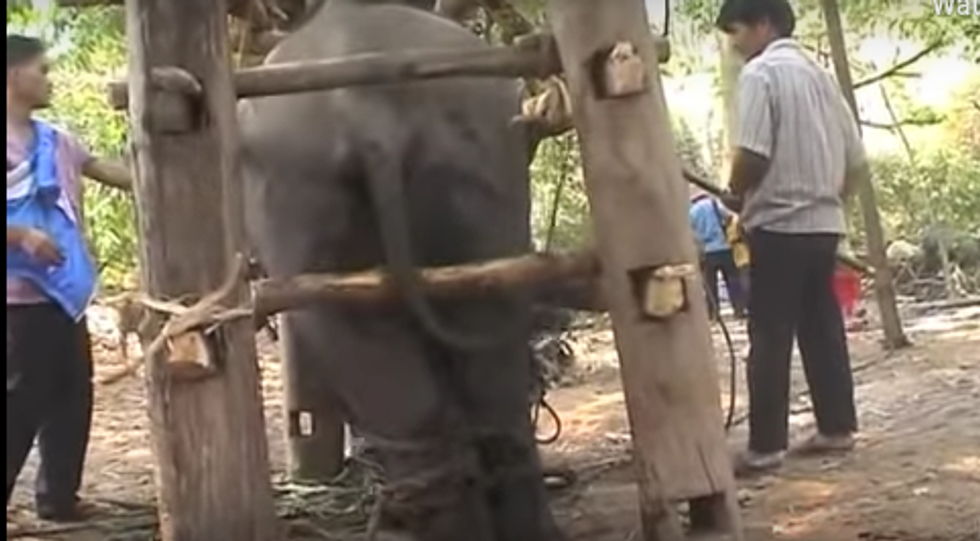 via: Youtube
There is a practice used throughout Asia called
Phajaan 
which translates to "crush" this is the act of literally crushing the spirit of the elephant, by beating and torturing them into compliance.
What's wrong with elephant camps?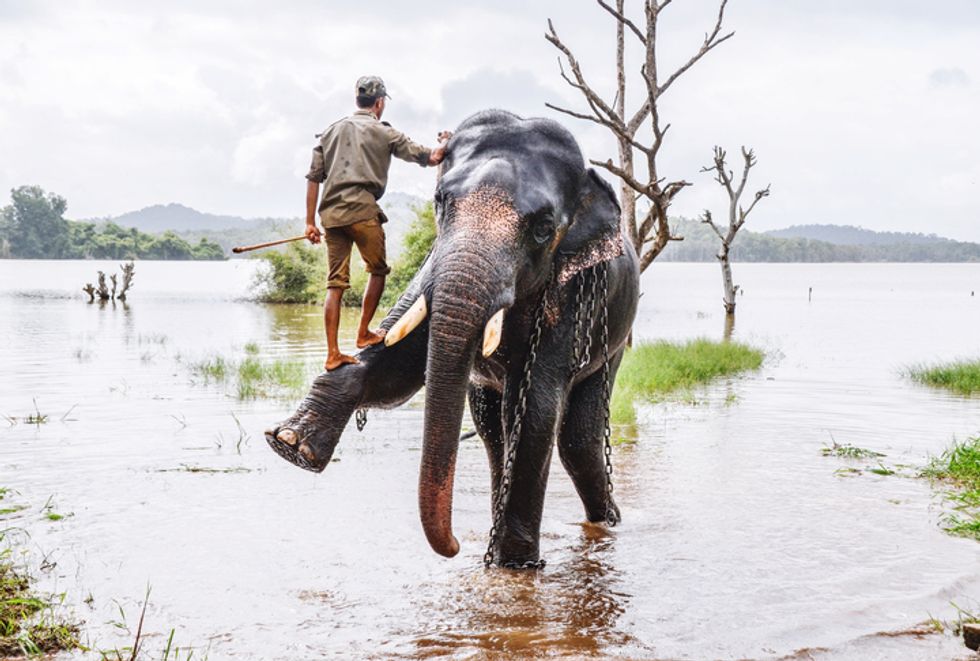 via: Getty
Elephants aren't meant to be ridden, their necks are actually the most sensitive joint. Although they look robust, constant riding can cause them a great deal of pain. Lots of camps actually operate under the guise of elephant conservation.
Habitat loss.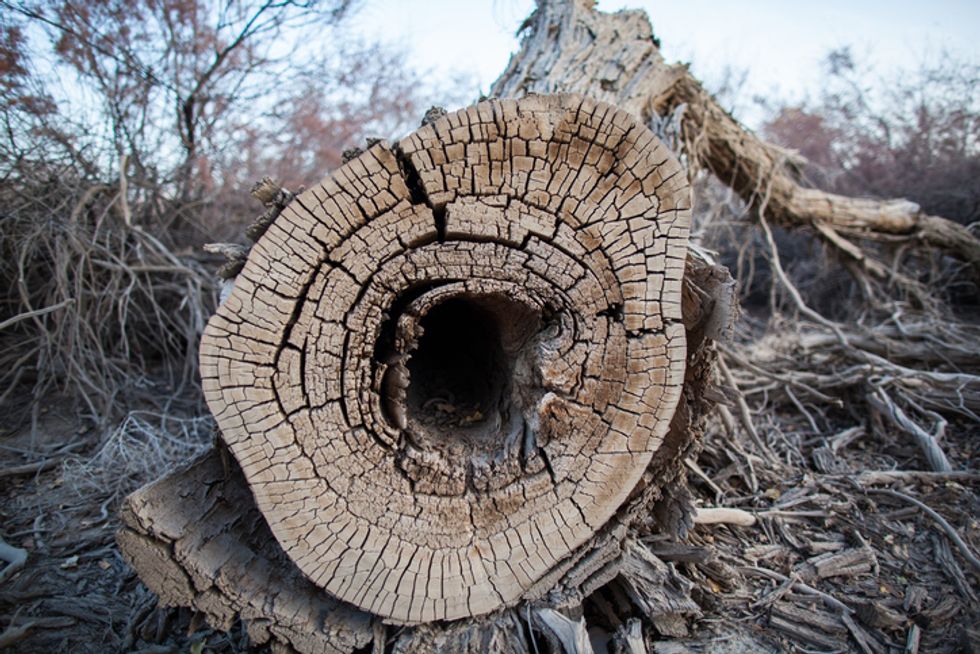 via: Getty
The environmental consequences of removing elephants out of their natural habitat are catastrophic. Elephants shape the forests they live in, and without them, the ecosystem crumbles resulting in degradation of the forest biodiversity.
Always research the camps before visiting.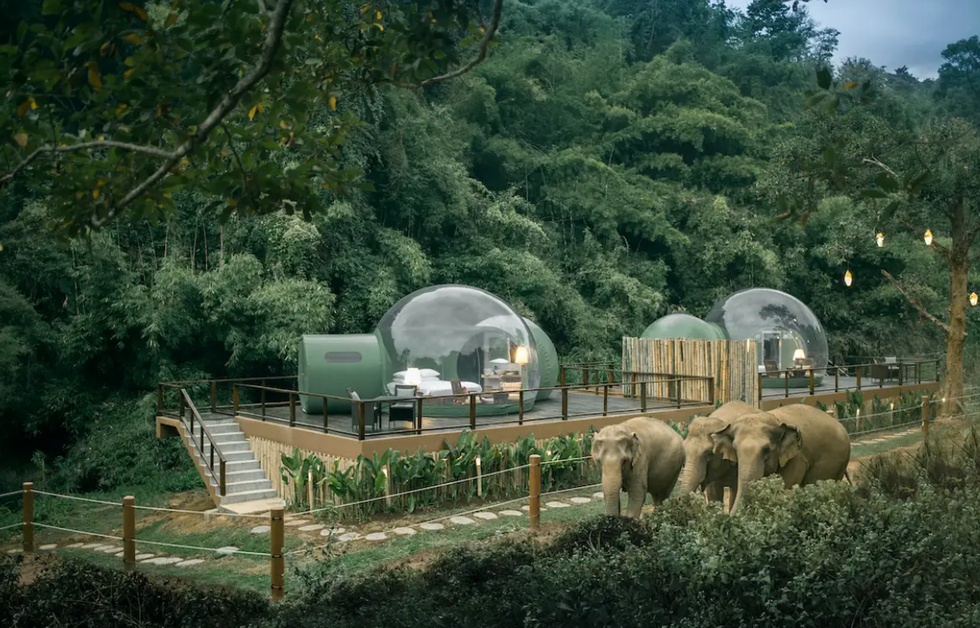 Bringing guests closer to nature.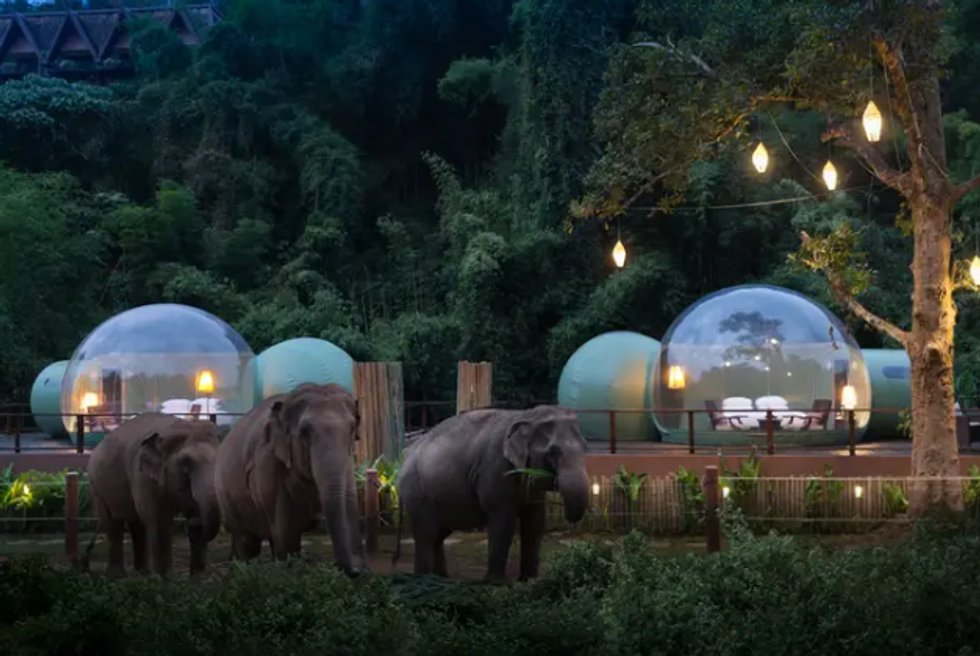 Jungle bubbles.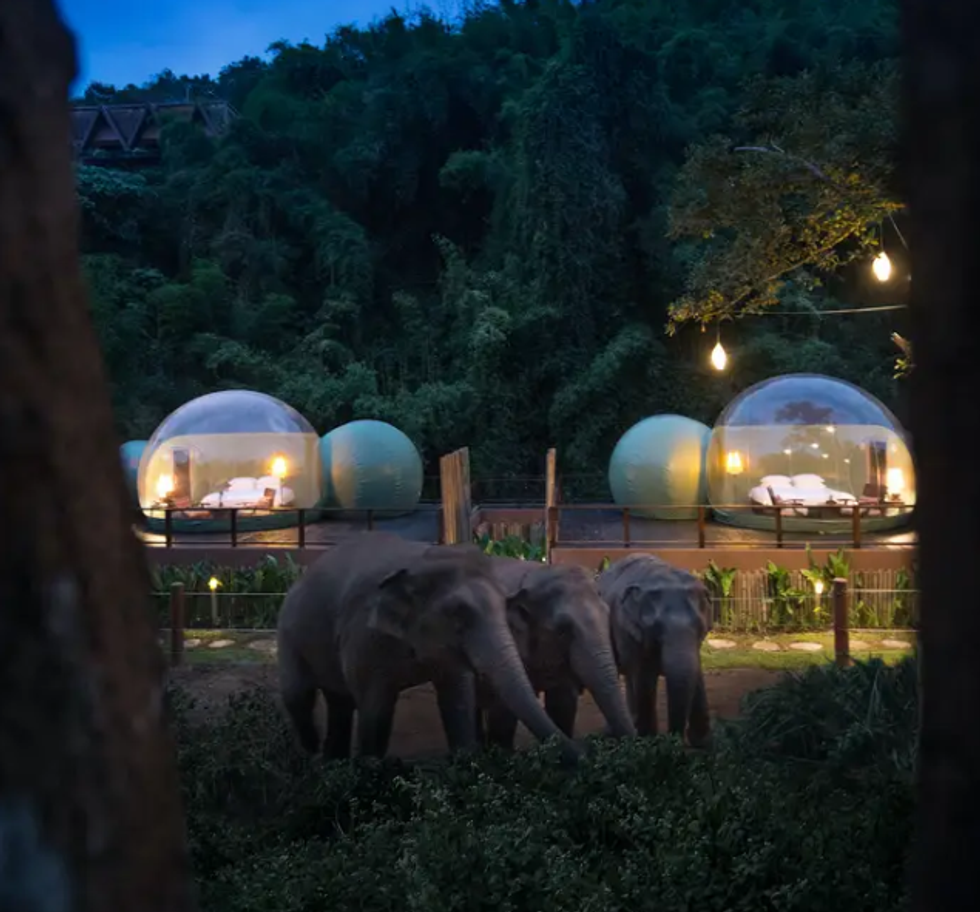 via: Facebook
The jungle bubbles are fully air-conditioned and contain a king-sized bed as well as a fully enclosed en suite, so there's no need to worry about being watched by any of the local pachyderms on your toilet trips.
There are 60 elephants living on the grounds.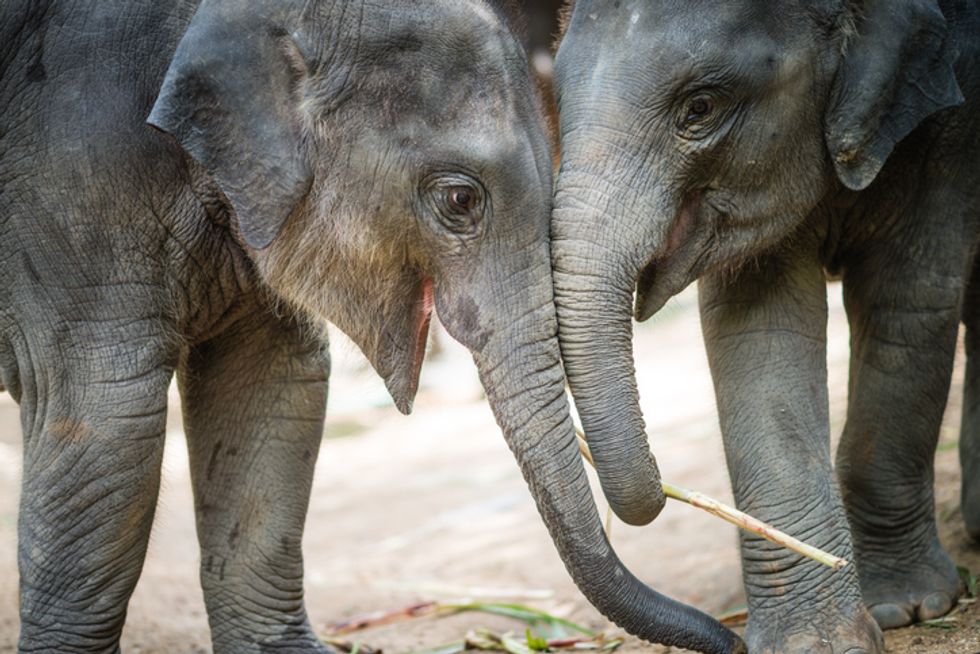 via: Getty
The elephants that live on the grounds have all been saved from city life and are free to spend the rest of their time in the peace of the resort. You can fully relax knowing that your money is going towards a resort that keeps the local animals and environment at the forefront of everything they do.