In recent years, Airbnb has really taken off - and with good reason. Not only does it allow us to save a huge amount of cash in comparison to overpriced hotels, but the Airbnb also appeals to the nosey parker in us all. The idea we get to have a peek around someone else's home is just a little bit exciting, no matter how much we try to deny it.
But the latest home to hit Airbnb offers more of a feast for the eyes than most...
In the past, there were limited options for vacation accommodation.
If you were traveling, you had little choice apart from to stay in a hotel.
And while a hotel stay is a lovely luxury...
There's one major downside. Many tend to have prices leaning toward the extortionate side - making travel essentially unaffordable for many.
Until Airbnb, that is.
Founded in 2008, the online travel accommodation marketplace has absolutely revolutionized the industry. Through the site, anyone can book affordable lodging pretty much anywhere on earth.
And alongside the lowered price tag?
There's another undeniable advantage. While hotels tend to be rather generic, staying in someone's home is always an aesthetic surprise. But one truly incredible Airbnb has hit headlines this week for its incredible decor.
Because this isn't your regular home.
It's a lot grander than that.
Here it is.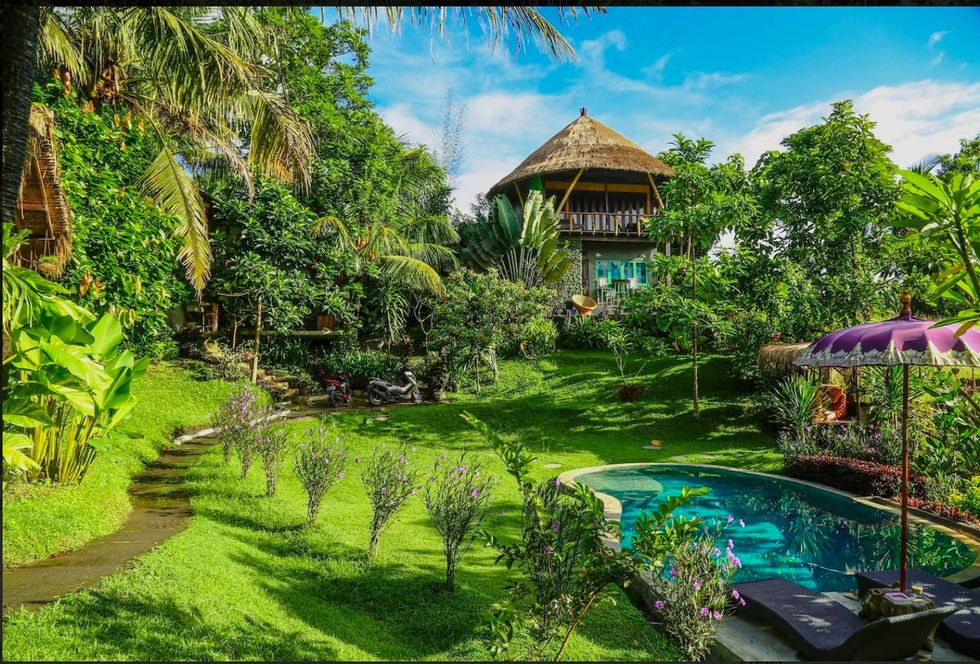 via: Airbnb
This treehouse in Bali is a truly dreamy vacation spot.
It's on Balian Beach.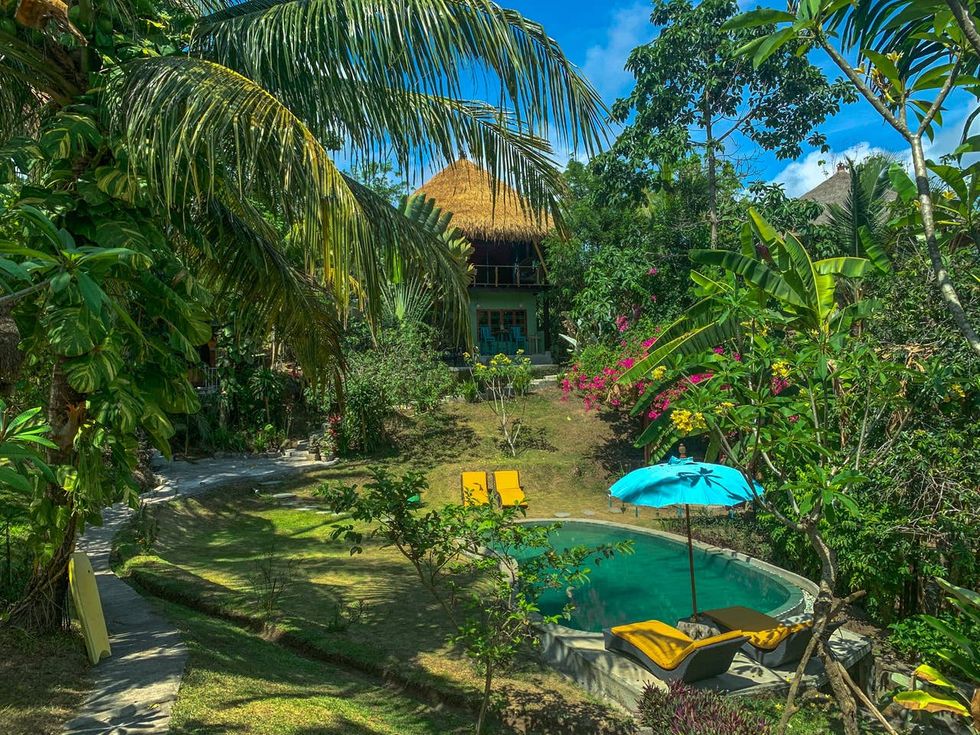 via: Airbnb
And the one-bed spot is the perfect place for a romantic getaway.
There's a king-sized bed.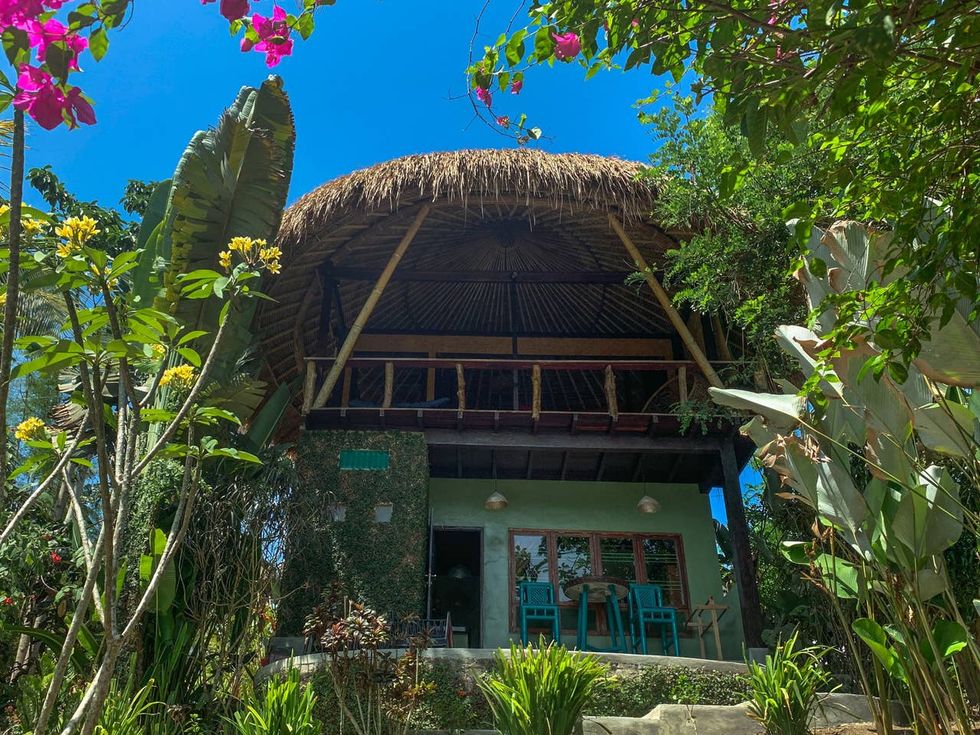 via: Airbnb
Plus a private pool and rain shower.
And to make things even better?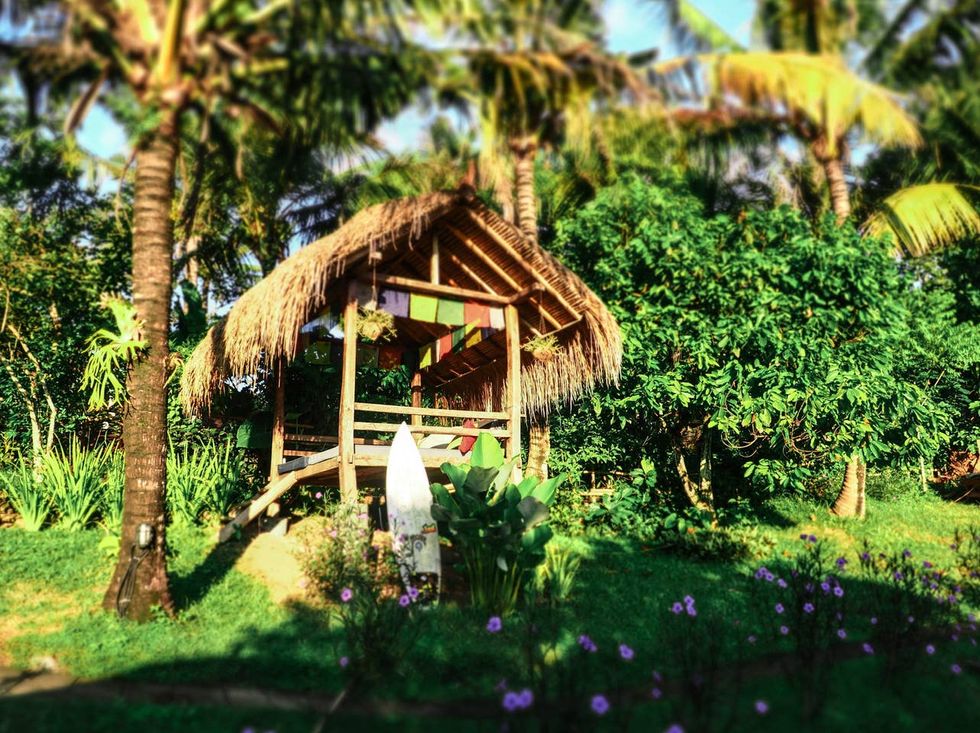 via: Airbnb
It's an absolute bargain!
It's one of the most sought after spots on Airbnb.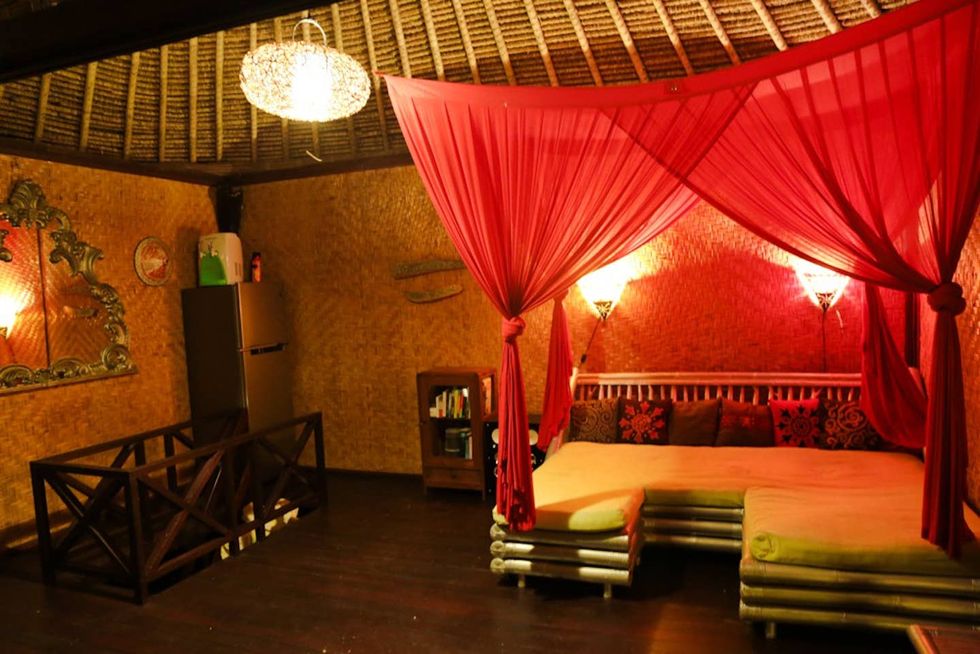 via: Airbnb
It's been put on people's wishlists more than two hundred thousand times in the past ten years.
The hoe is a real homage to its surroundings.
via: Airbnb
It was built out of materials from the surrounding areas including beach driftwood - so cool!
The surrounding rainforest is so gorgeous.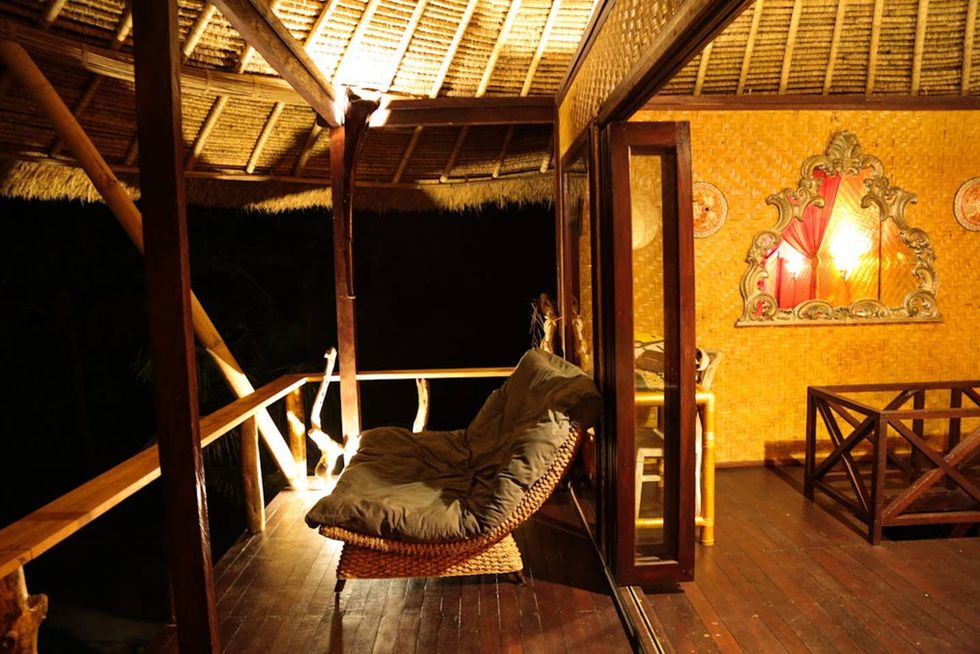 via: Airbnb
You really couldn't ask for a more picturesque spot!
You get the whole spot to yourselves.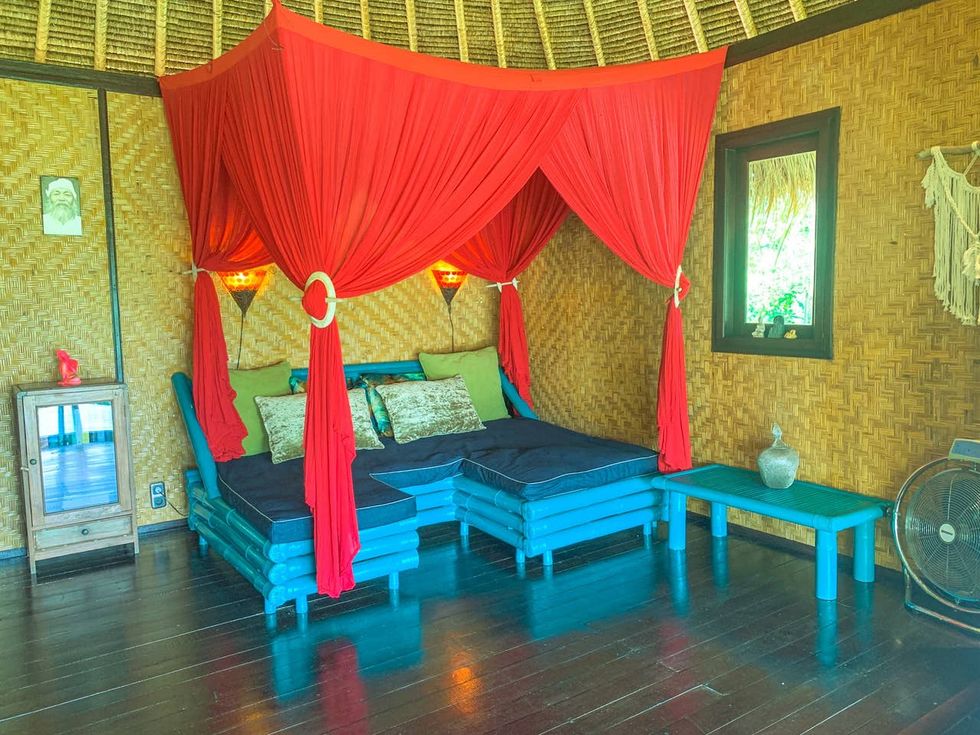 via: Airbnb
And it's just 3 minutes' walk to the nearby beach.
The property also features a veranda.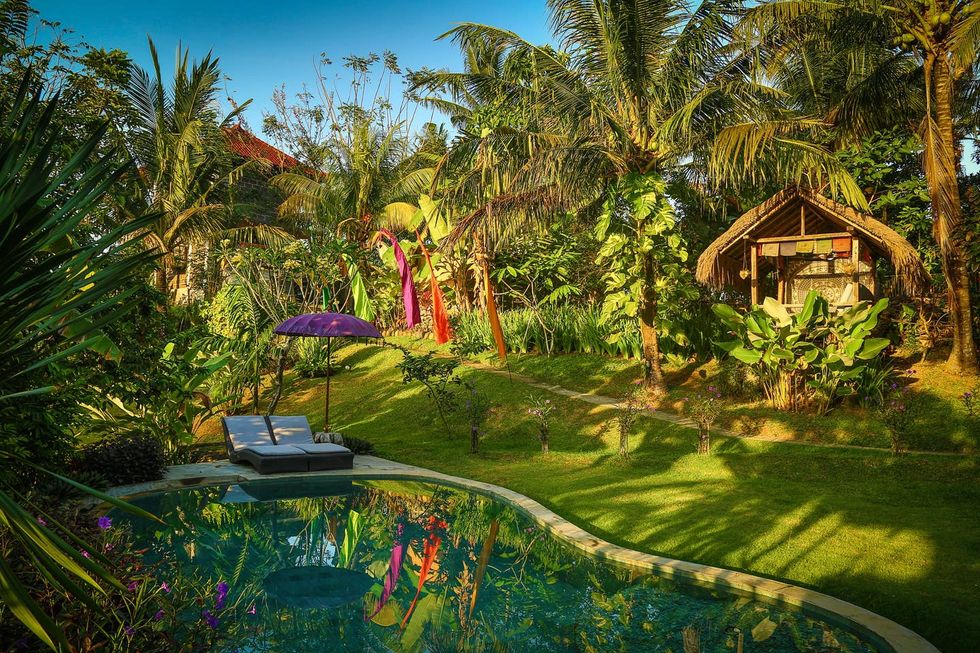 via: Airbnb
Meaning you can survey your incredible surroundings from the comfort of your own home.
In spite of the natural appearance ...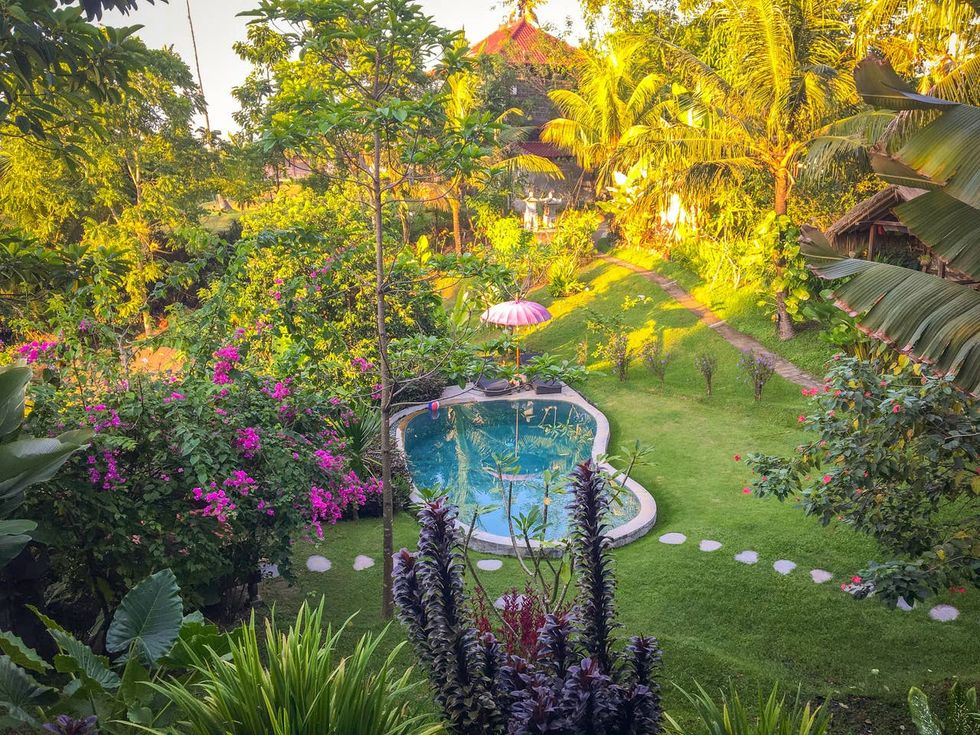 via: Airbnb
The place is stocked with all the mod cons, including air conditioning and wi-fi. 
Phew.
It's like an elevated studio apartment.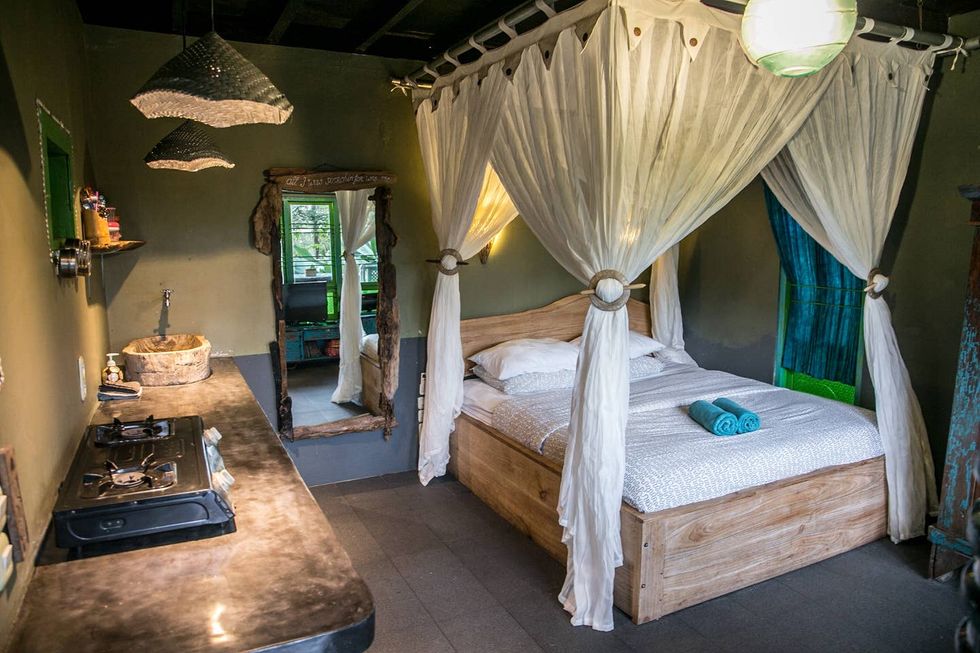 via: Airbnb
Alongside the bedroom, there's a kitchenette and bathroom - but you'll probably want to be mostly outdoors anyway!
It costs just $87 per night.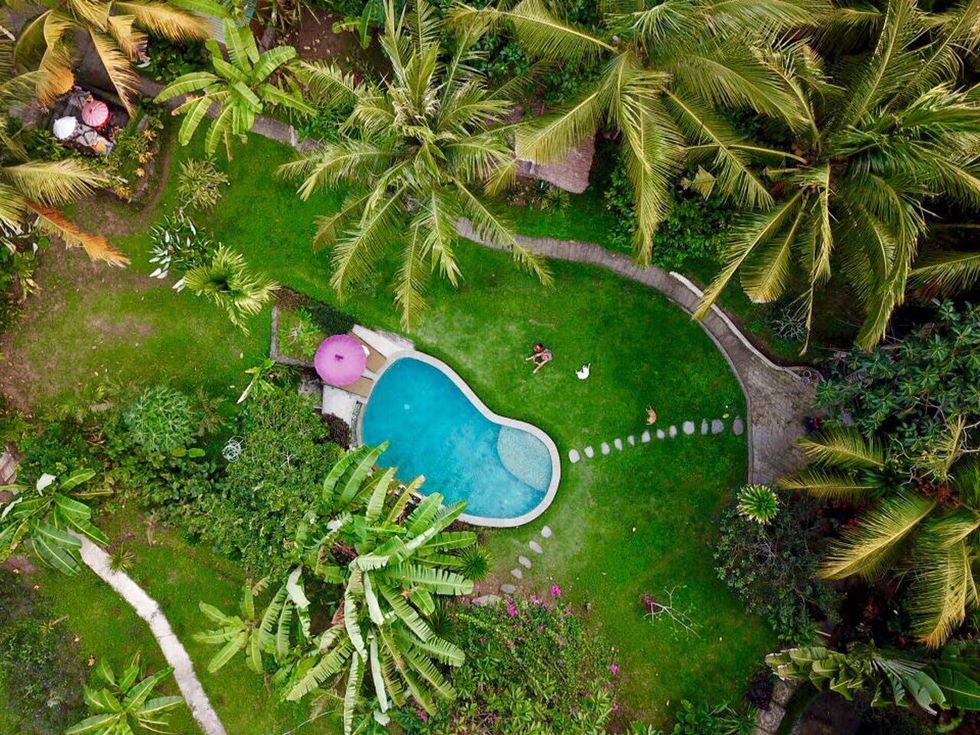 via: Airbnb
Which means if you grab your favorite person, you can pay just $43.50 each. Nice! For more Airbnb goodness, scroll on for a look around Harry Potter's childhood home ...