In recent years, Airbnb has really taken off - and with good reason. Not only does it allow us to save a huge amount of cash in comparison to overpriced hotels, but the Airbnb also appeals to the nosey parker in us all. The idea we get to have a peek around someone else's home is just a little bit exciting, no matter how much we try to deny it.
But the latest home to hit Airbnb offers more of a feast for the eyes than most. There's a castle in San Bernadino available to rent - for a surprisingly reasonable price.
In the past, there were limited options for vacation accommodation.
If you were traveling, you had little choice apart from to stay in a hotel.
And while a hotel stay is a lovely luxury ...
There's one major downside. Many tend to have prices leaning toward the extortionate side - making travel essentially unaffordable for many.
Until Airbnb, that is.
Founded in 2008, the online travel accommodation marketplace has absolutely revolutionized the industry. Through the site, anyone can book affordable lodging pretty much anywhere on earth.
And alongside the lowered price tag?
There's another undeniable advantage. While hotels tend to be rather generic, staying in someone's home is always an aesthetic surprise. But one truly incredible Airbnb has hit headlines this week for its incredible decor.
Because this isn't your regular home.
It's a lot grander than that.
This is the "Castle in the Forest."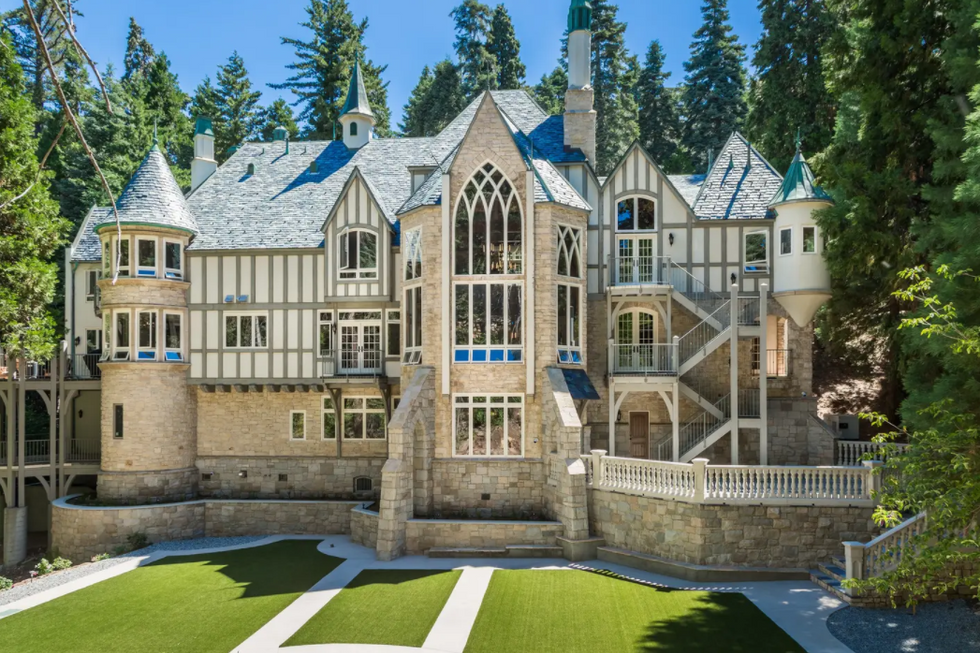 Located in Skyforest, San Bernadino, it's pretty incredible.
Even the facade is mindblowing.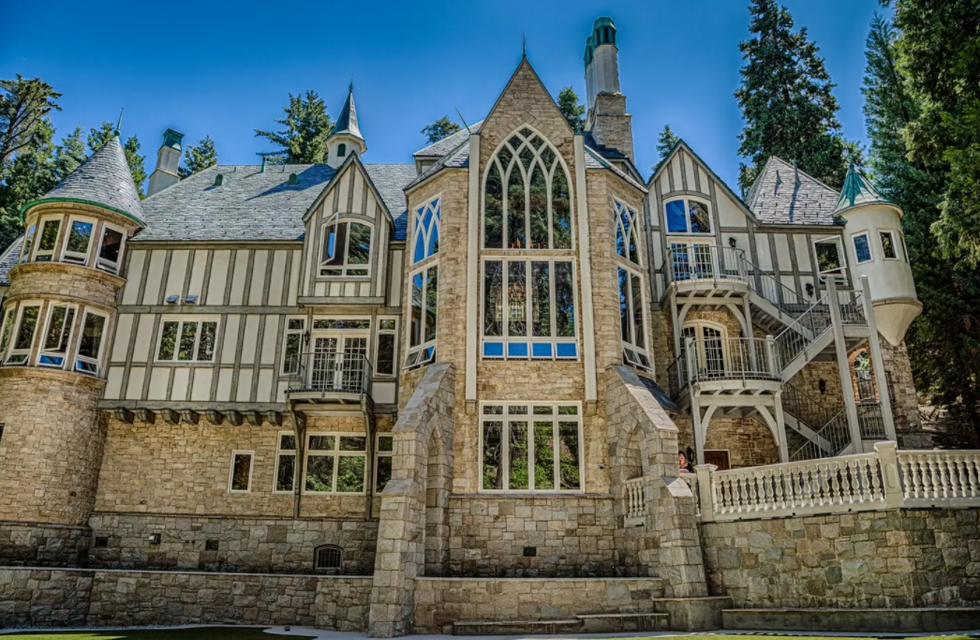 The property is a whopping ten thousand square feet.
Here's the kitchen.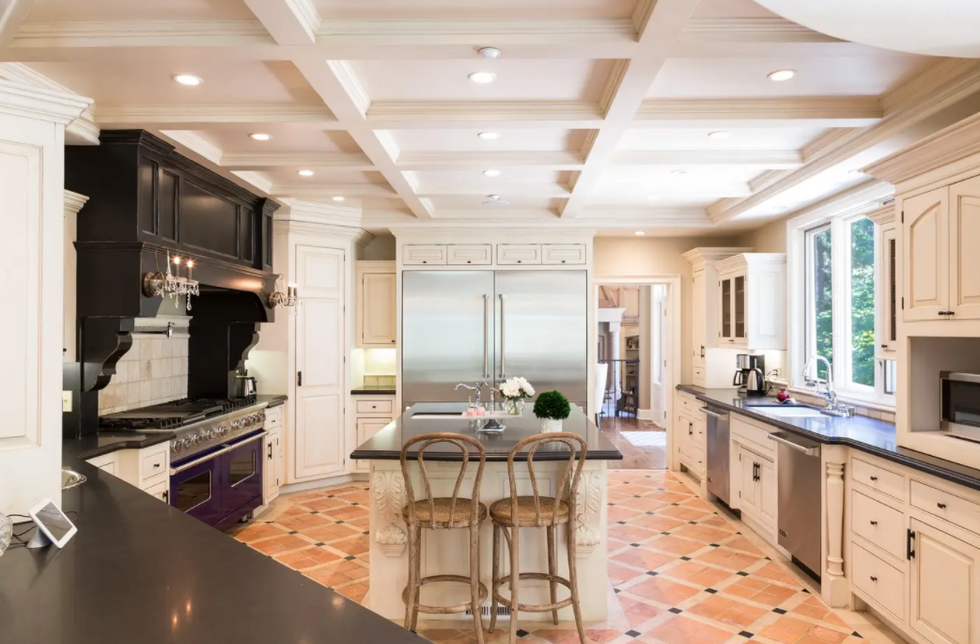 Cooking a meal in this room is a dream.
There's a private pub.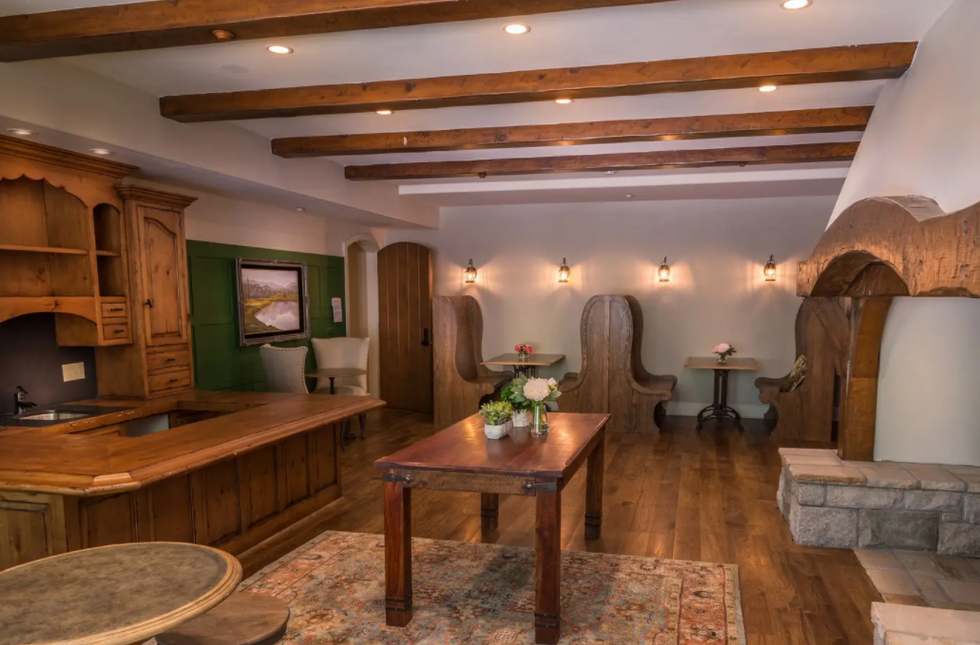 We can imagine this room would be the scene of
lots 
of fun.
The castle has been remodeled in a traditional style.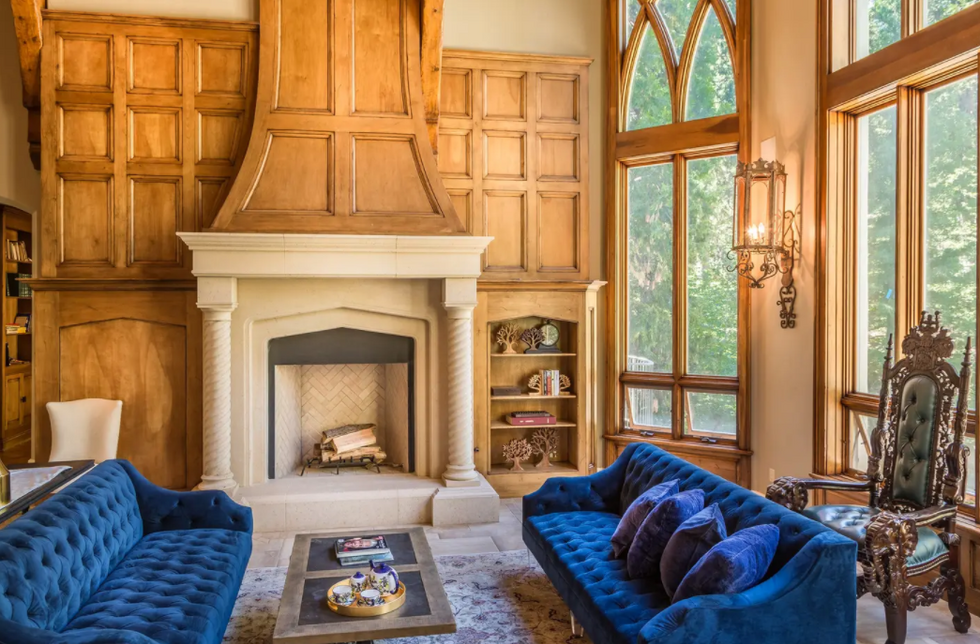 This gives it a truly fantastical vibe.
The castle sleeps up to twenty-two people.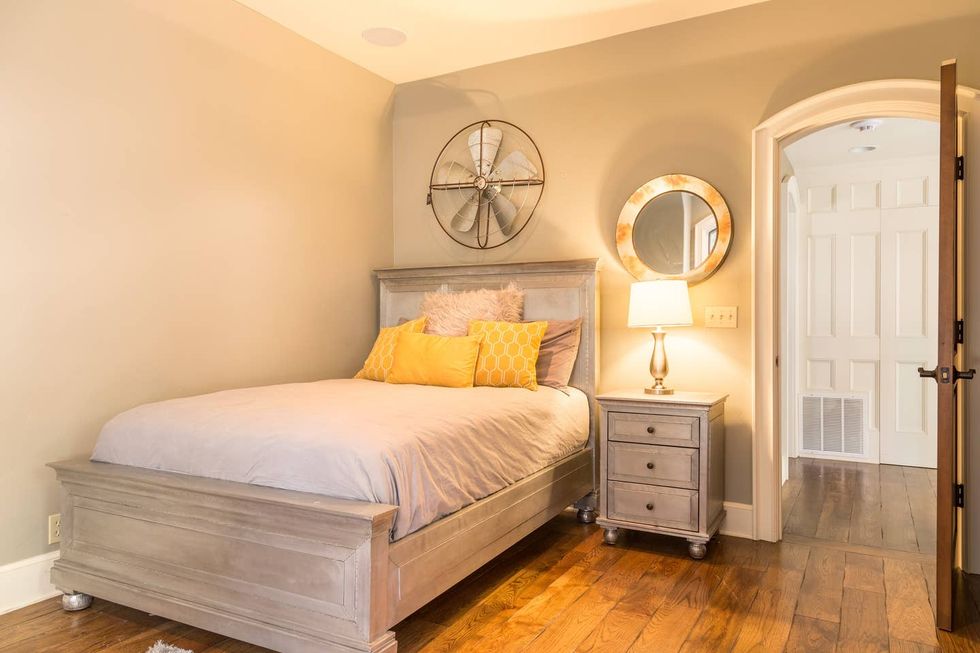 So it could be the scene of a truly great party.
The shared spaces are also amazing.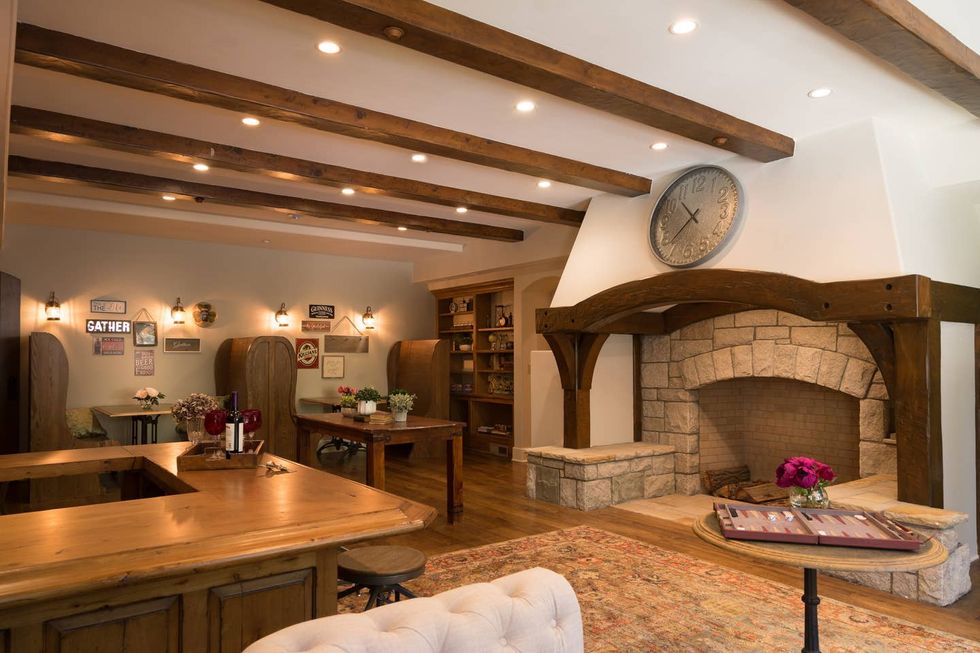 Just look at this living space!
The interiors are so beautiful.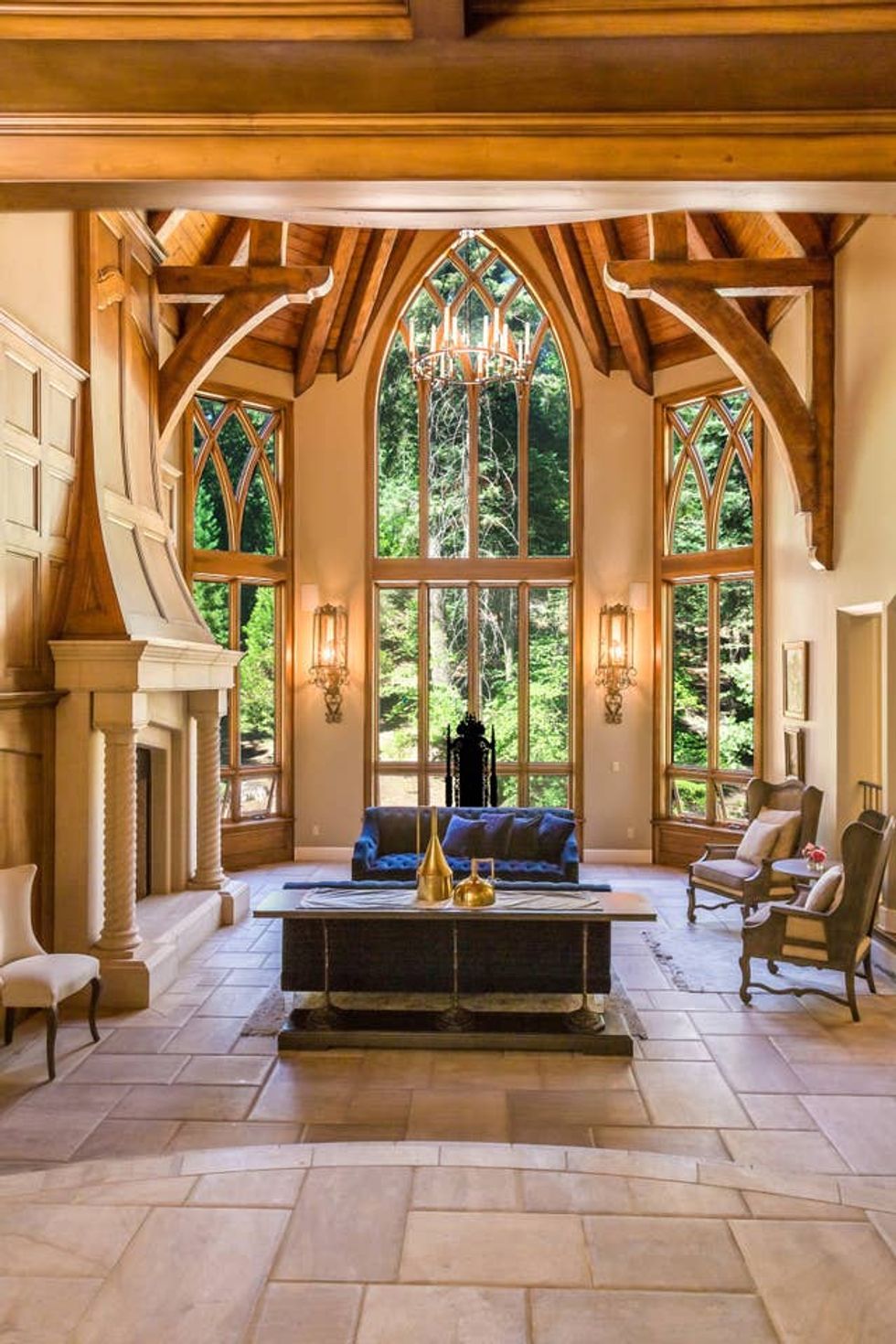 It truly seems like living in a fairytale.
Every meal would be an event.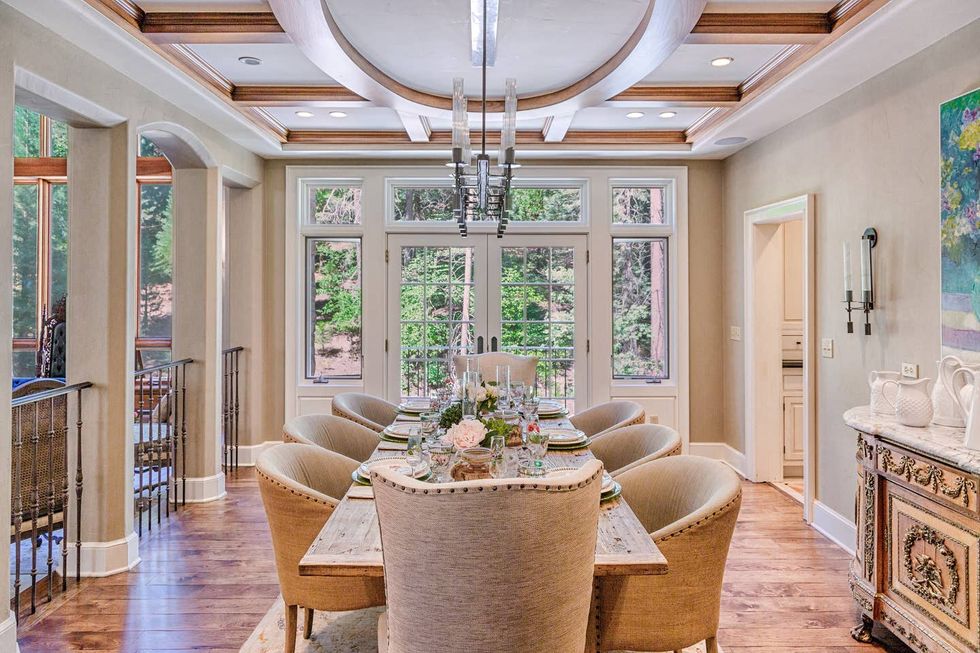 Sitting around this table with loved ones sounds like a perfect way to spend an evening.
The castle boasts six bedrooms.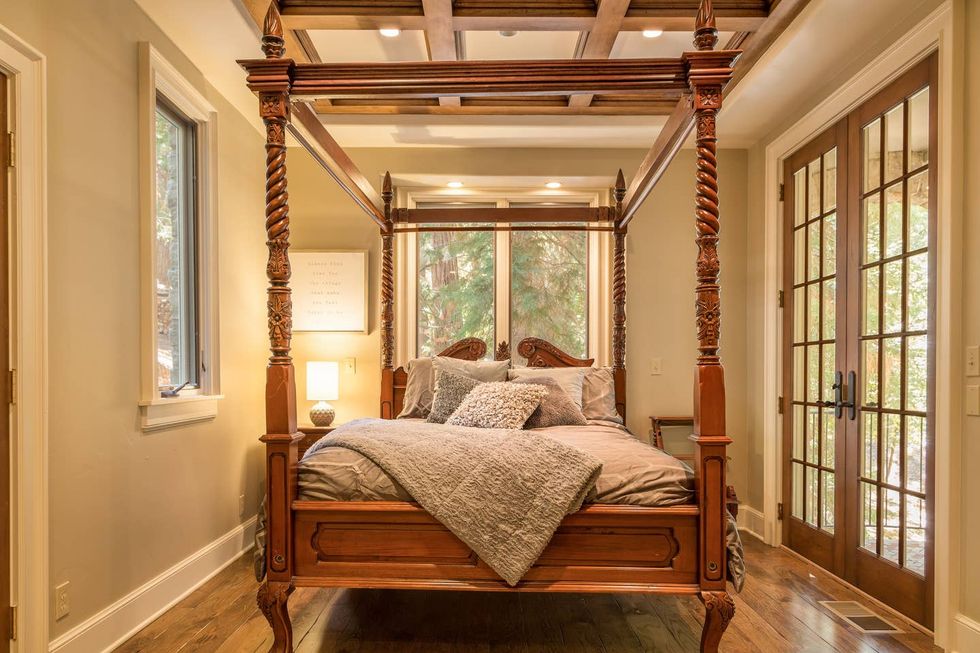 And there are nine different beds spread across them.
The pub is a space for games.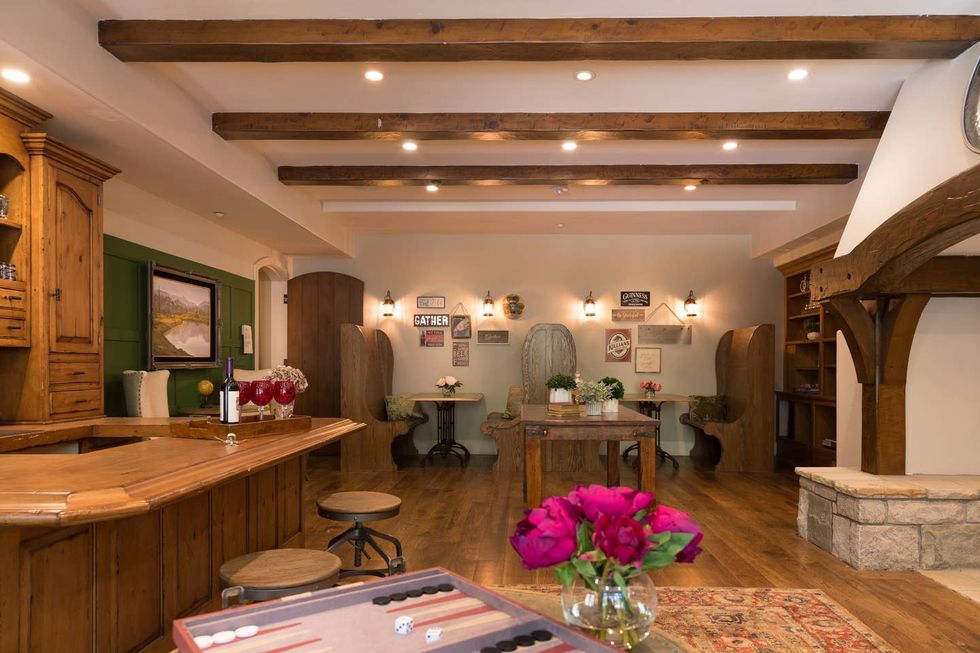 You'd never be bored staying here.
Here's the "kids" room.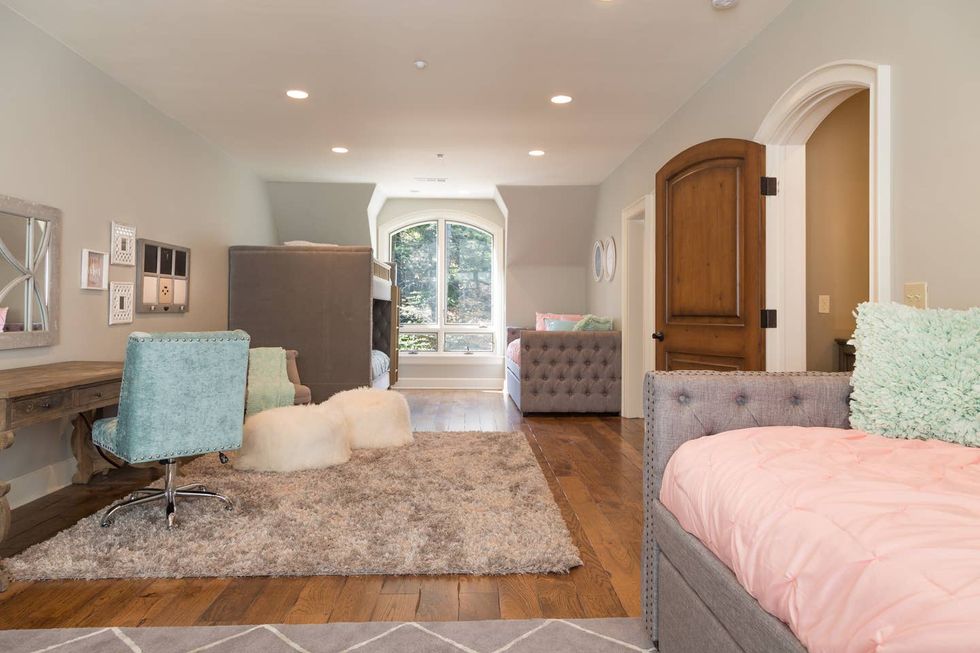 But we totally wouldn't mind shacking up here!
This view is to die for.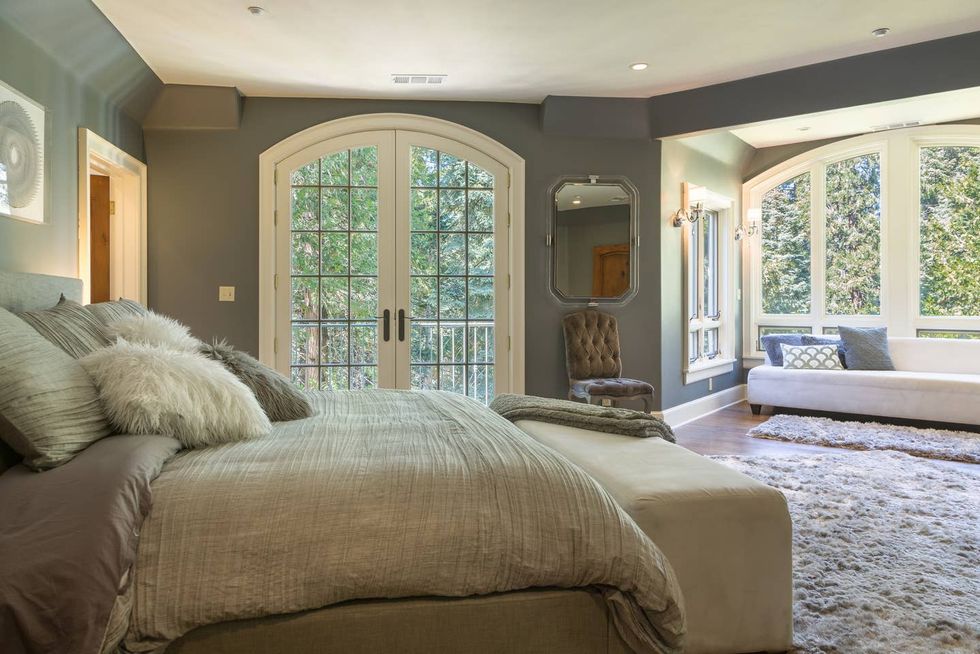 Just picture waking up here... bliss.
A sofa bed for spare guests.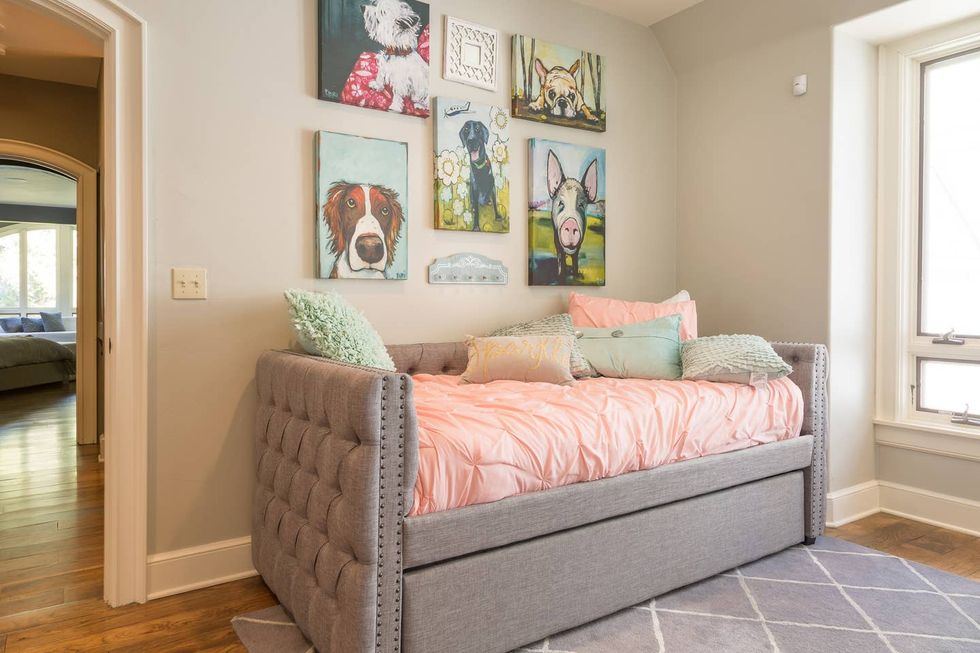 And you'll want to pack the home to the rafters to get the best price!
It costs $2,595 per night.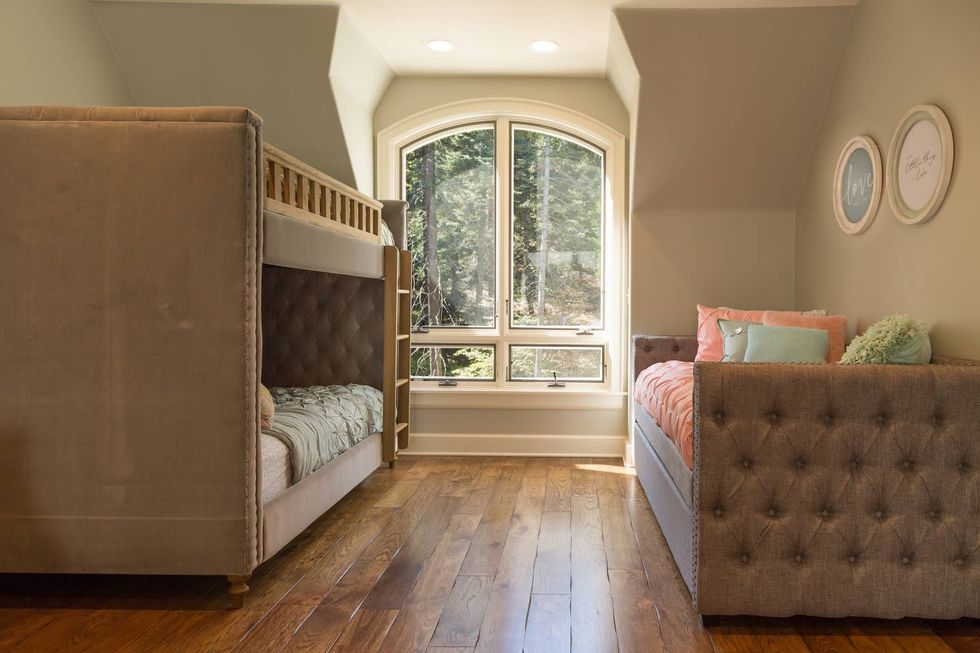 Which, split over the maximum of twenty-two guests, would be just $117 per night!
So picturesque.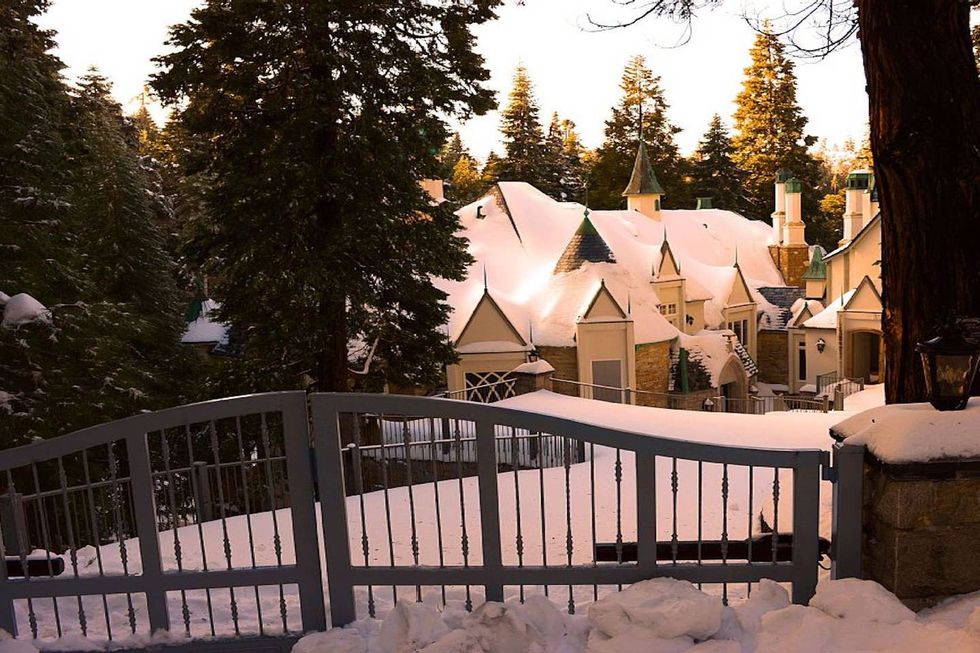 Like something out of a fantasy movie.
Look at the great hall!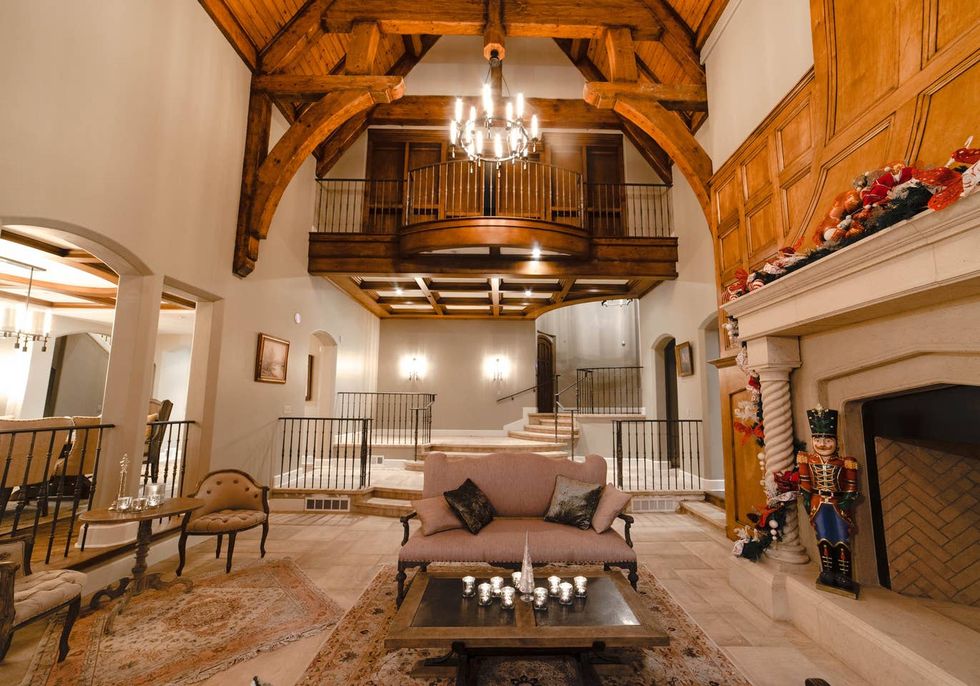 Those high ceilings... drool.
Every room is perfectly designed.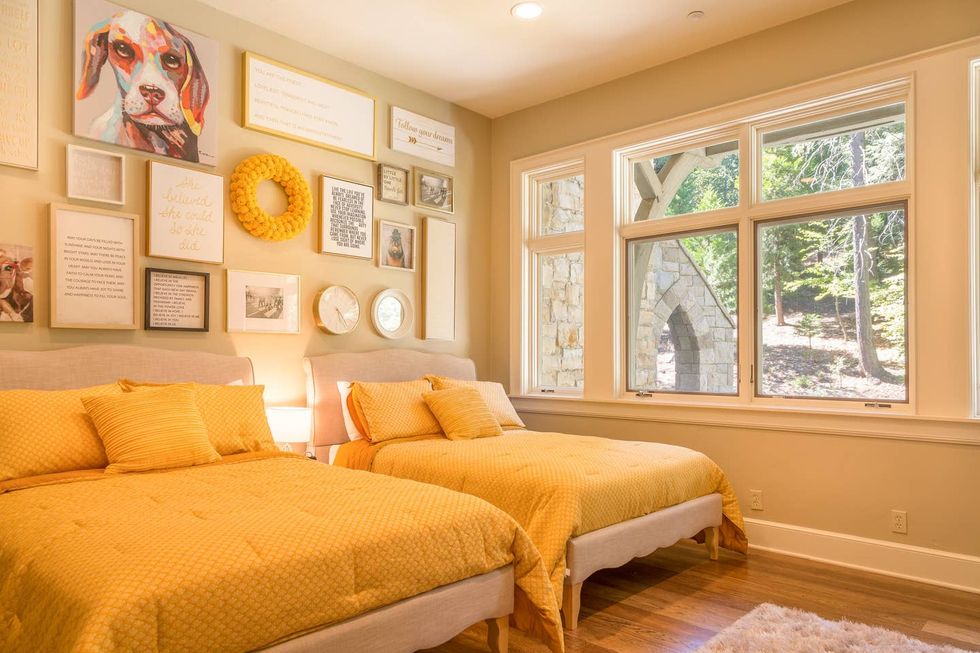 But the undeniable star of the show is that view.
The custom gothic architecture gives an otherworldly feel.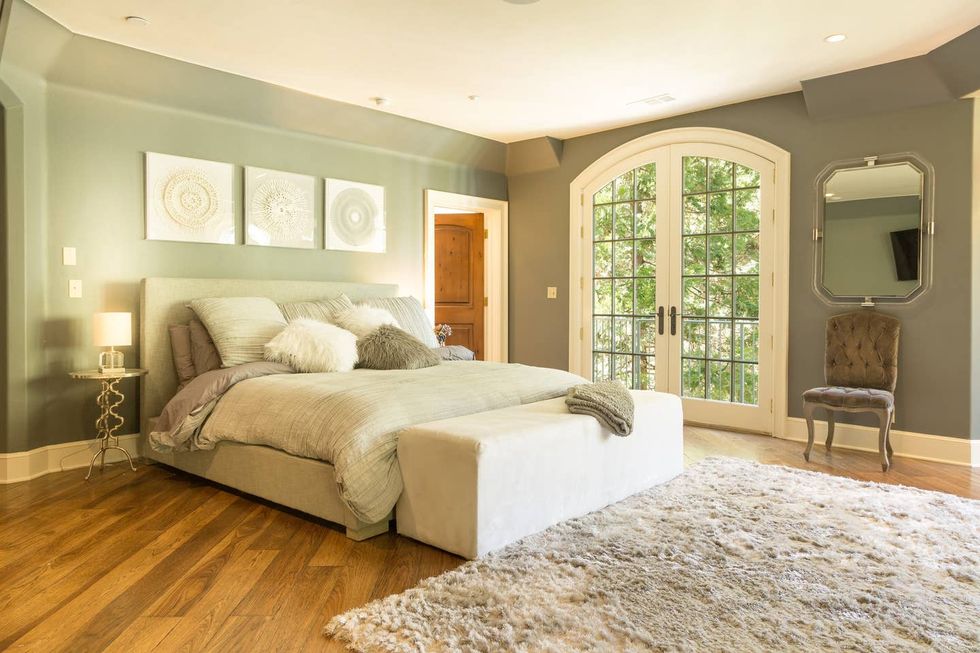 This includes the wood panelling and those beautiful arched windows.
Look! At! Those! Beams!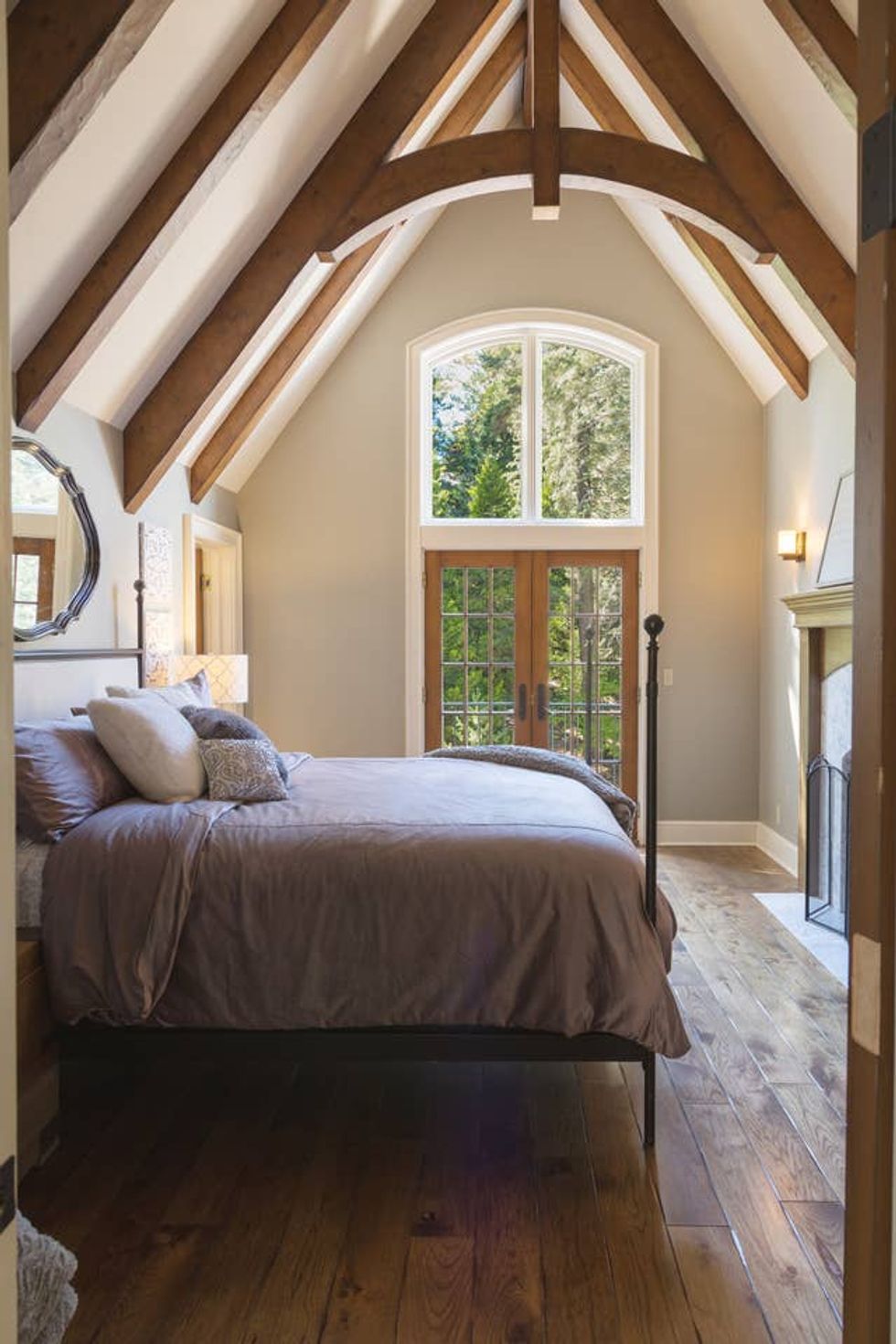 The surrounding forest adds to the magical feel.
There are multiple shared spaces.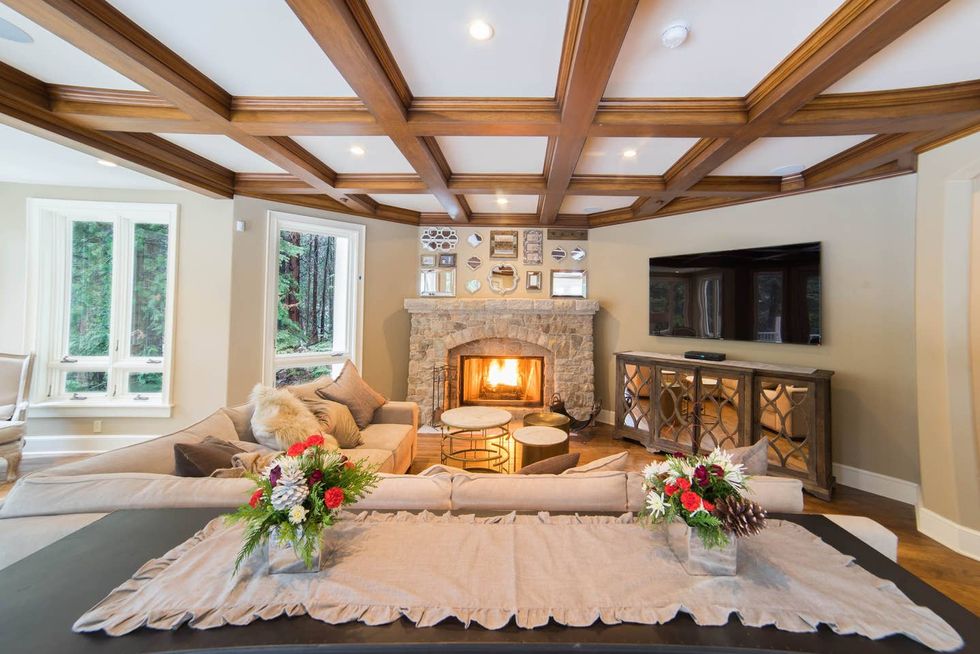 Including more than one kitchen - so 
everyone 
can cook.
Fancy being at one with nature?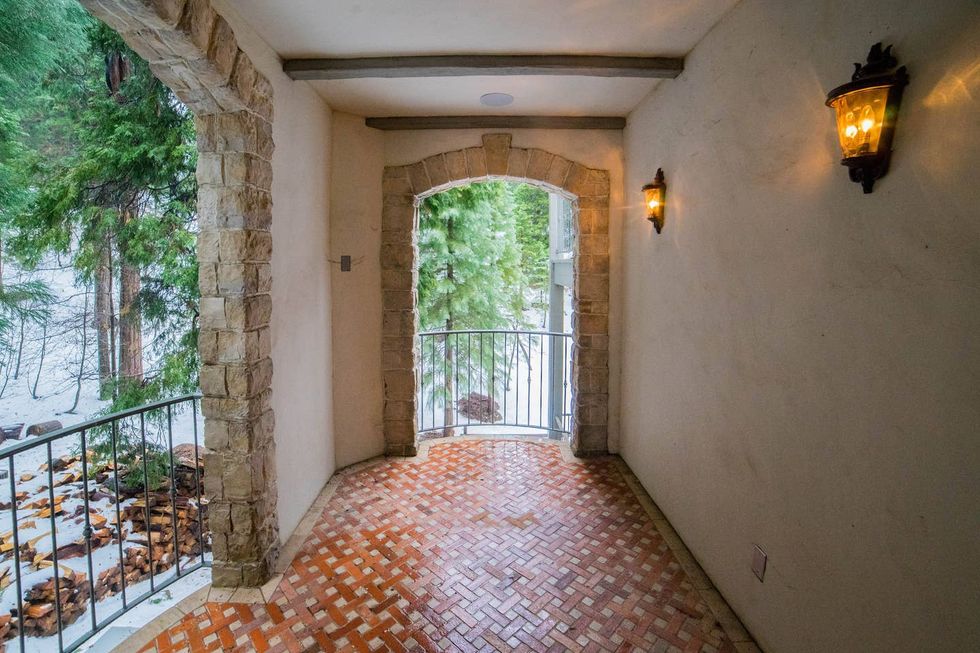 There are also multiple spacious balconies overlooking the surrounding woodland.
Everything is perfectly stocked.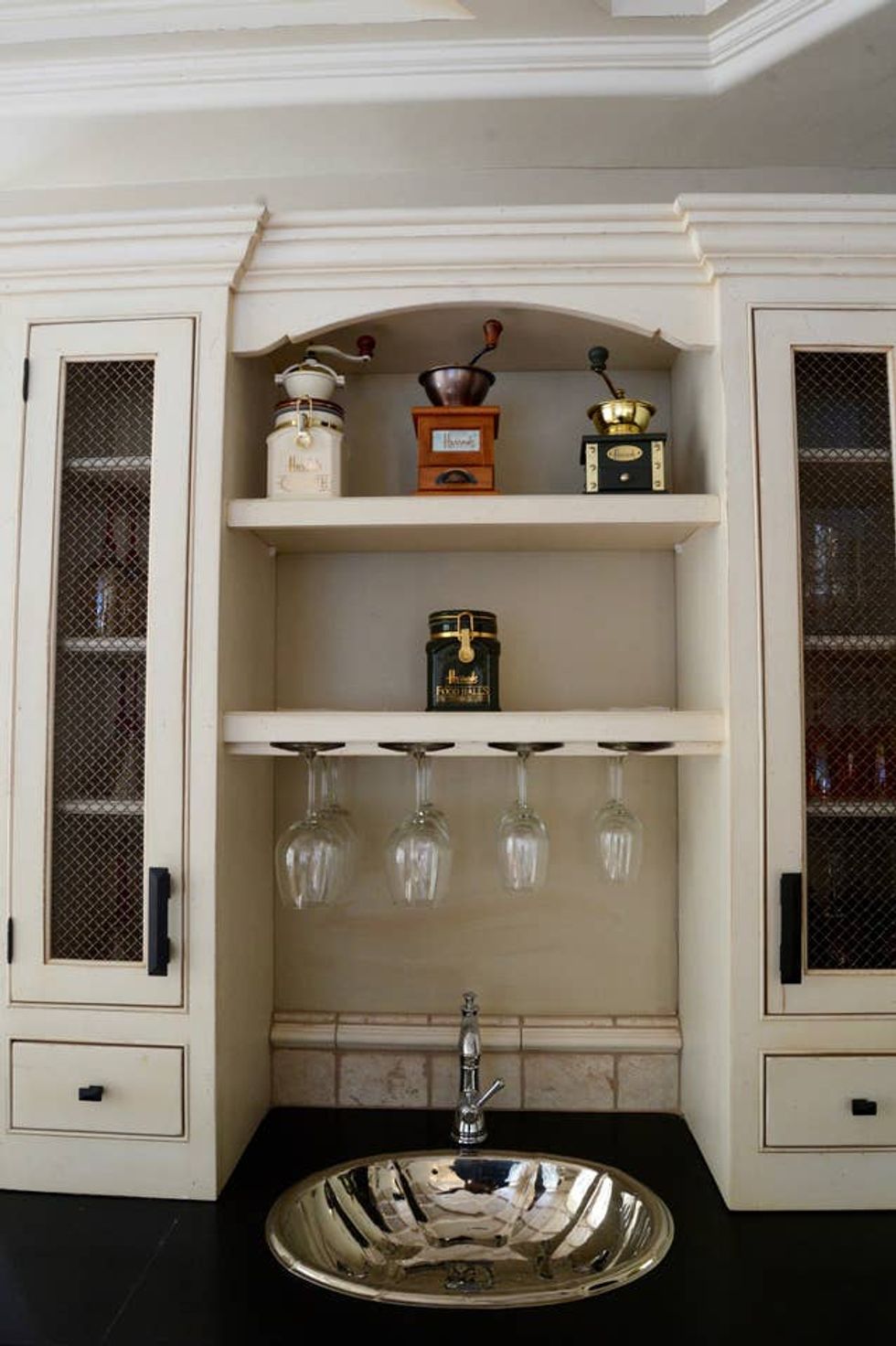 The listing prides itself on having the latest in all appliances.
This bathroom has got us hooked.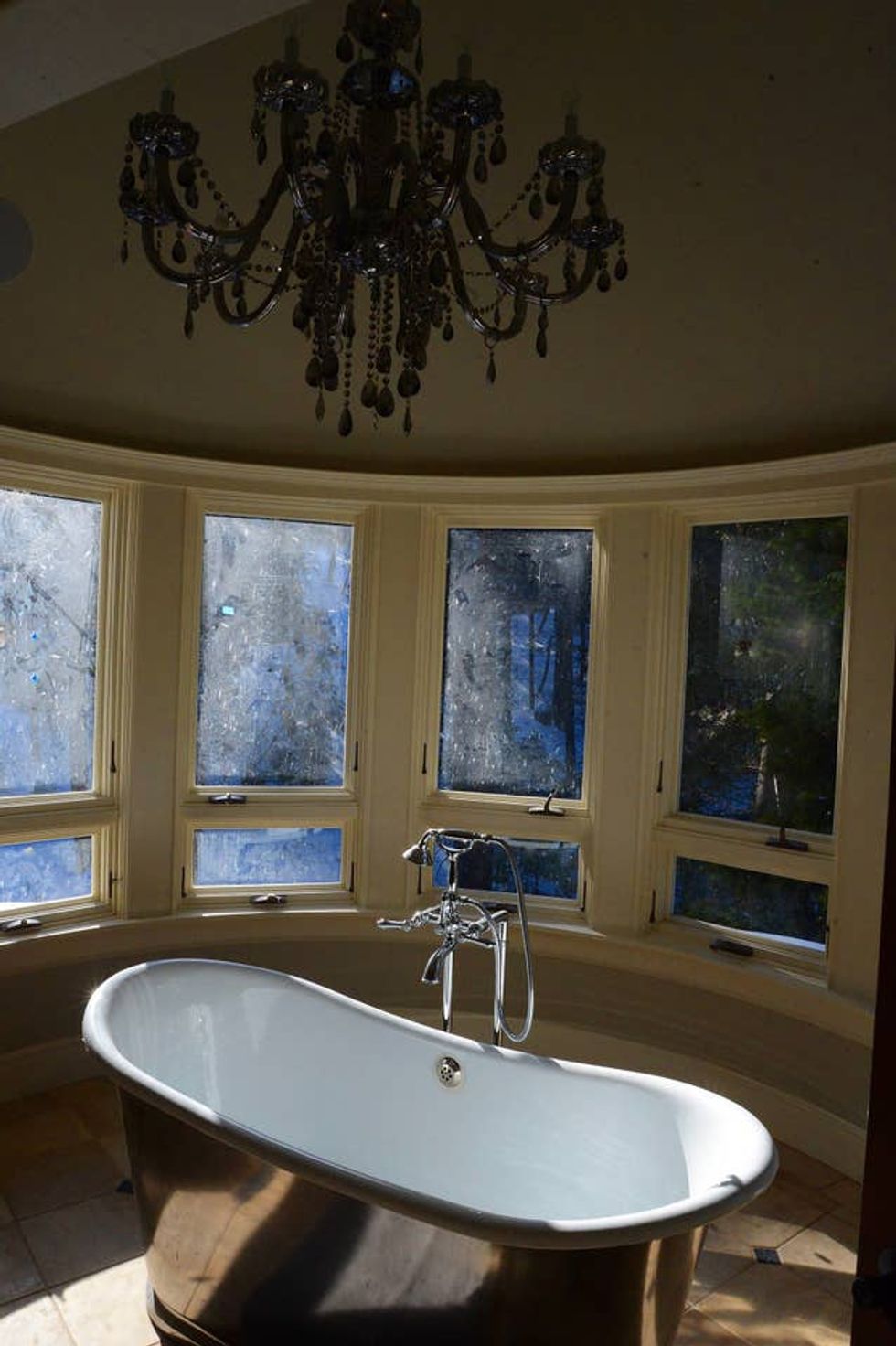 Of course, this is just one of seven.
There are spaces for relaxing and for celebrating.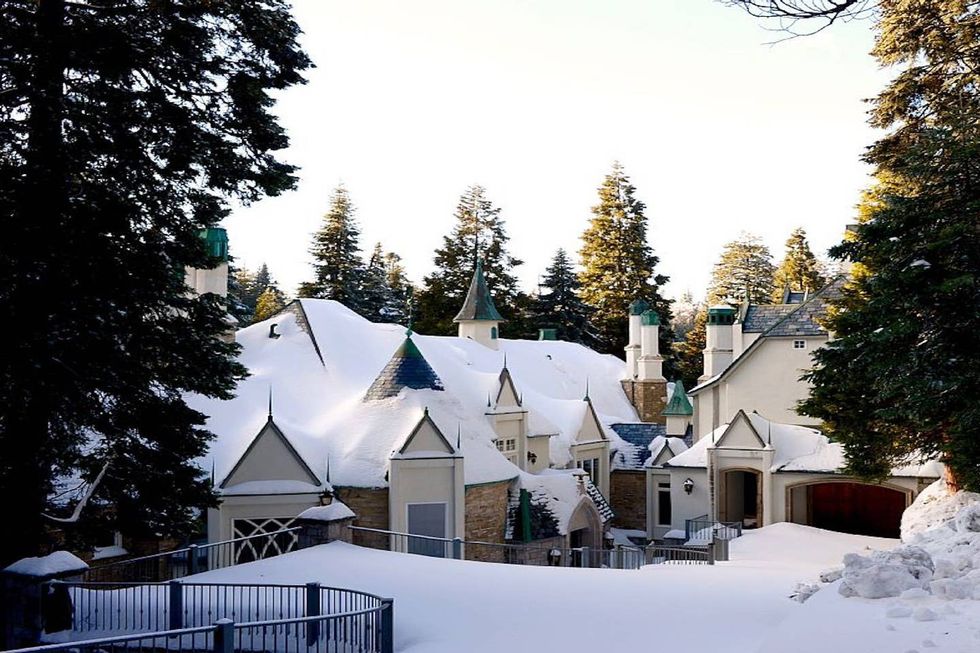 Making it the ideal space for any occasion.
There's even a wine cellar.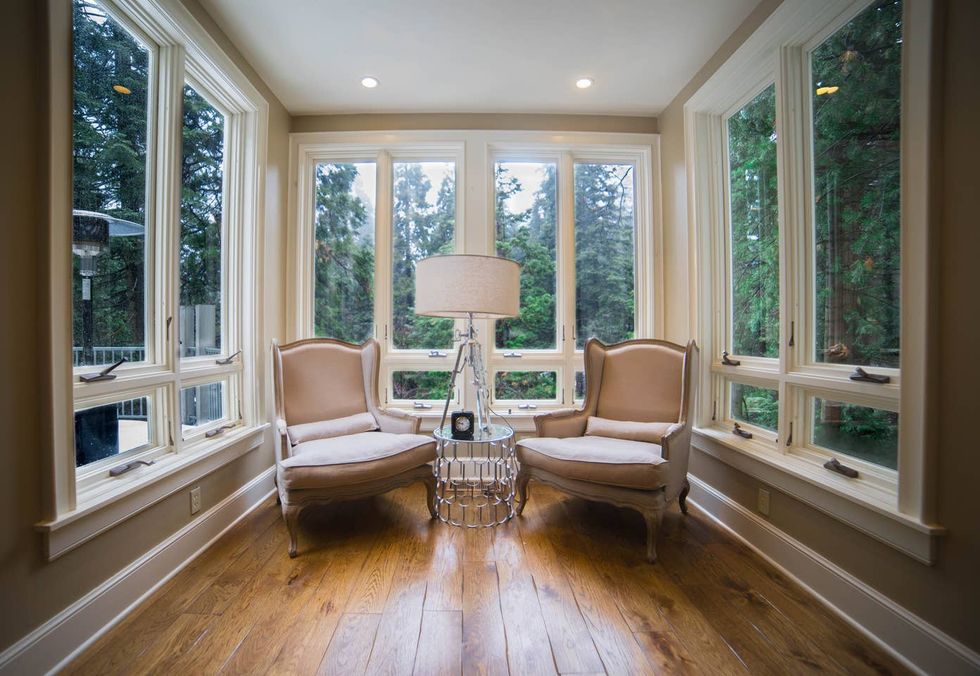 For when you have too much wine to fit in the rest of the castle.
There's no shortage of seating.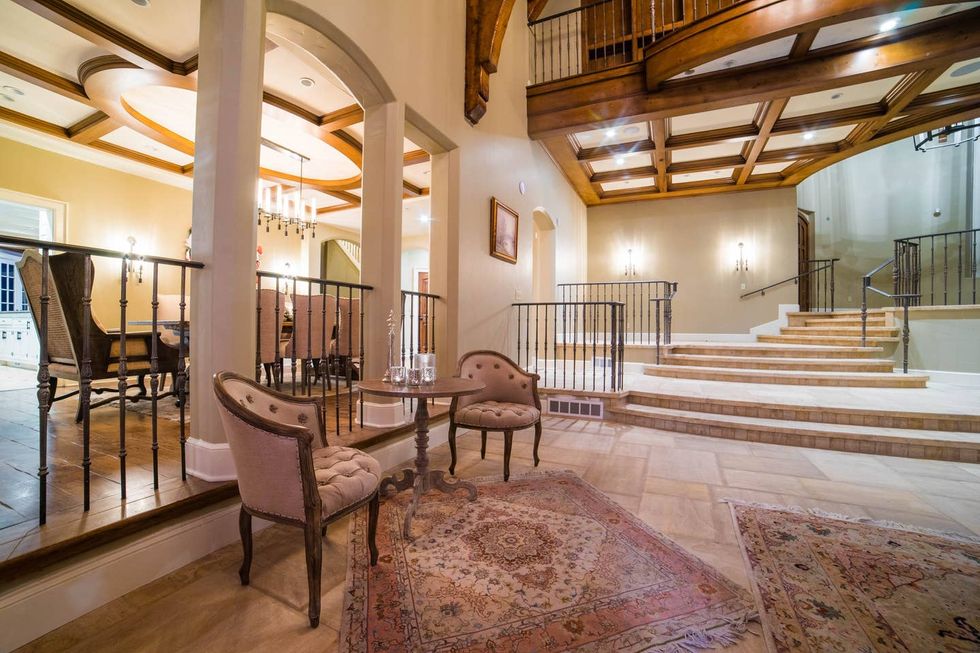 That's 
our 
kind of party.
There's also an at-home cinema.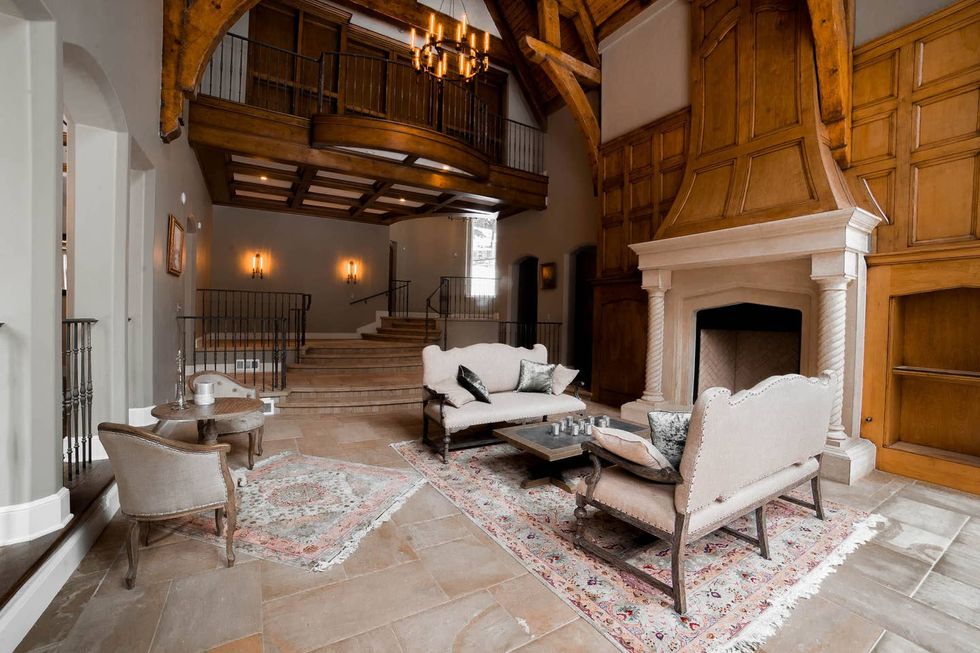 Or, should that be an "in-castle cinema?"
We'd probably spend our whole stay just exploring the lodgings!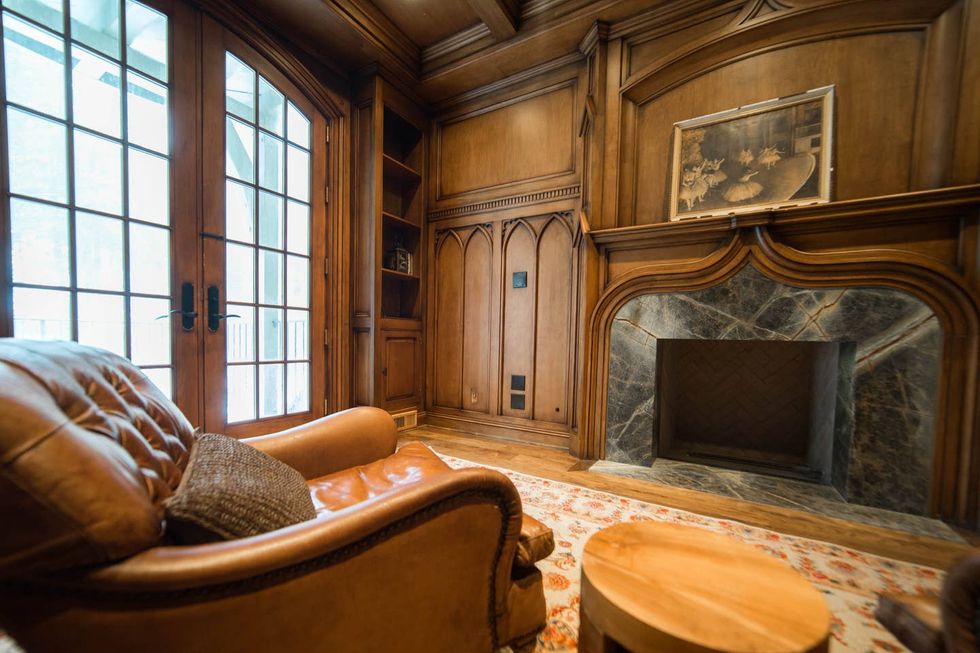 Some rooms genuinely feel medieval.
Fancy it?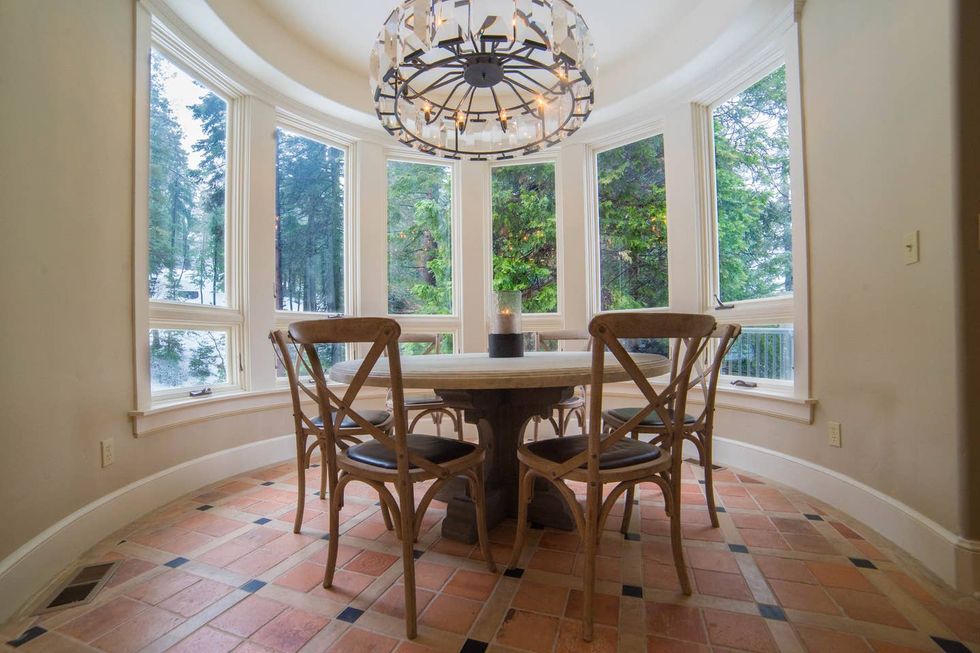 Silly question, right? It's currently pretty much free for the next few months,
so get on it!
Want to see more incredible Airbnb properties? Scroll on for the opportunity to stay at Harry Potter's childhood home.