If you're opening up a $43 million water park, like "The Wave" in Dublin, California, it's probably not good for business to have a boy launched from a three-story water slide, landing on the concrete exit next to the ride.
But that's exactly what happened, so apparently $43 million doesn't buy you a whole lot of safety.
While the ride can be fun, it's the exhilaration that really gets people going.
However, people turn out in droves with one big assumption in mind.
That the appearance of danger and actual danger are two separate things.
People are turning out for fun and thrills, not the risk of ACTUAL danger.
One boy in Dublin suffered a terrible accident on a widely-ridden water slide that gave everyone a terrible scare.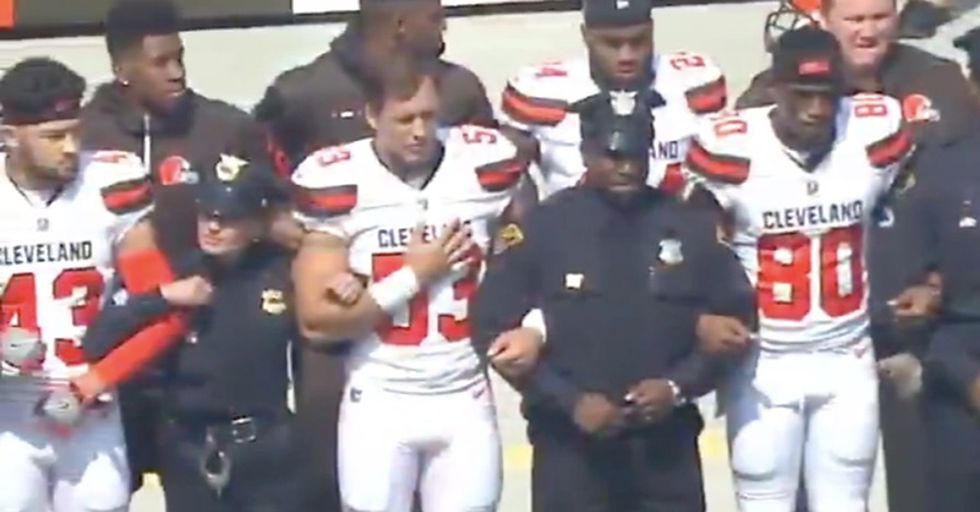 When you see the terrifying video, you'll see why.
Dramatic video shows a ten-year-old boy being thrown from a water slide called the "Emerald Plunge" a mere 90 minutes after the ride had officially opened.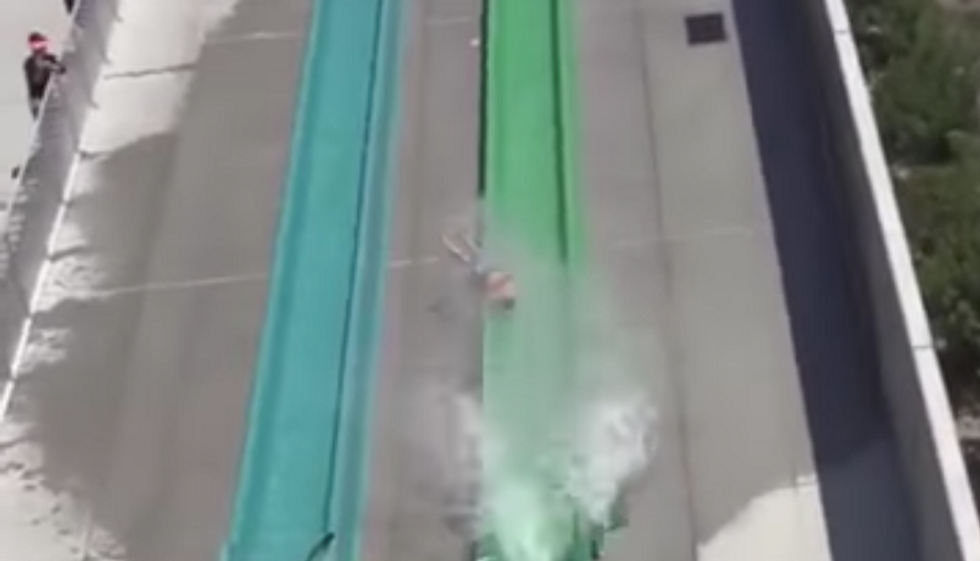 via: YouTube
According to the
East Bay Times
, the boy was "just shaken up" with a scratched shoulder that was treated by first aid. Let me just add here that the Emerald Slide is described as, "A severe drop induces thrills in this open air ride. Prepare for a rush as you drop three stories at an 80 degree slope." And little dude just had a scratched shoulder.
The park closed the Emerald Plunge slide after the incident indefinitely and spokeswoman Shari Jackman said they are "reevaluating that slide."
Yeah, that's probably a pretty good idea. While they're "reevaluating the slide," the parents of the boy are probably reevaluating their options after declining more medical help at the park, saying they're going to have the boy looked at on their own. I smell chlorine and lawsuit...
The public reacted predictably, chastising the park and hoping for the boy's recovery.
I mean, what else can you do?
The story became an international sensation.
The dangers are real, and the video made for a powerful and compelling statement.
After public pressure, the water park did an audit of its equipment.
How does this horrifying accident stack up against others at water parks? Judge for yourself.
Sometimes, often even, the injuries are minor.
Thank goodness for that.
Getting stuck in one may not sound like a big deal.
But you better hope they know you're stuck before they send other park-goers screaming down towards you.
Then there's this boy's story.
Fortunately, the outcomes usually aren't too bad, but someday, tragedy WILL strike.
Even smaller inflatable ones can be deadly.
Especially with no professional supervision.
Don't let this turn you off of water slides, but use your best judgment. If something doesn't feel right...walk away.