Rihanna has been on fire lately. After lighting up the small screen in guest spots on Entourage, Veronica Mars, CSI: NY and most recently Bates Motel, she currently appears in Valerian and the City of a Thousand Planets, which also stars Cara Delevingne and Clive Owen.
Although the sci-fi action flick has been getting a mixed reception, one thing that's been getting red-hot reviews is the gown that Rihanna rocked on the red carpet of the London premiere. And trust me, you have to see it.
Rihanna showed off this red stunner at the London premier of Valerian and the City of a Thousand Planets on July 24.
The gown was designed by Giambattista Valli Couture and features a daring low-cut bust and flowing scarlet fabric. That little string bow accent at the front adds a pop of sweetness.
This video shows off the voluminous skirt and sweeping train.
Rihanna's giving off serious Queen vibes here. She's even mastered the royal wave!
Rihanna loves to take fashion risks, as you can see by the almost-dangerous amount of cleavage.
And that lipstick-red hue? SO striking. There's a reason this dress has the Internet talking.
Twitter users could NOT stop gushing about the flawless look.
It's true. Her confidence + genetic blessings = total knockout.
Her accessories played up the red motif.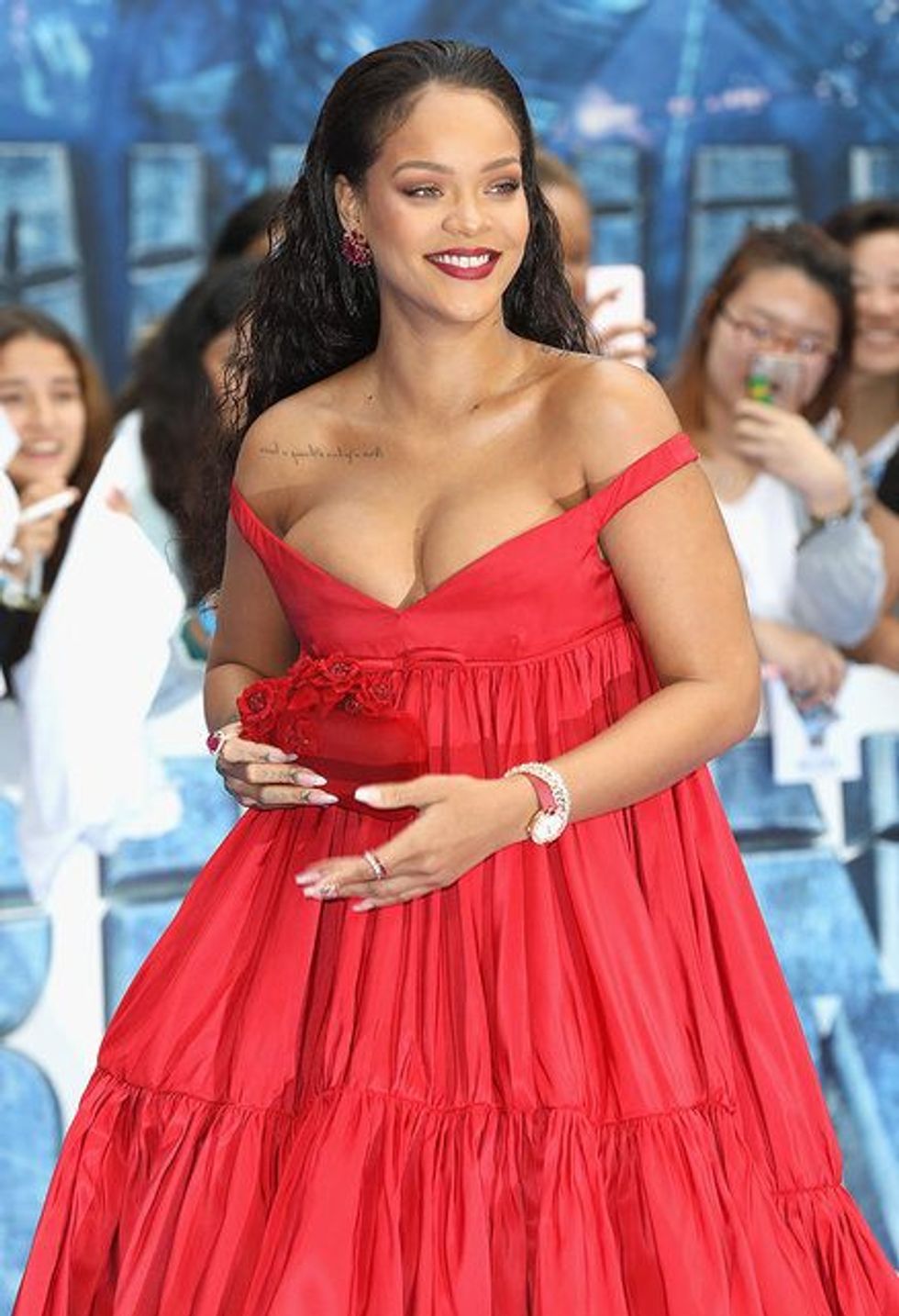 via: E! Online
She completed the look with a deep red clutch, rose watch, and crimson statement earrings. Her hair was loose and romantic in long, soft waves.
Rihanna posed with co-star Cara Delevingne on the red carpet.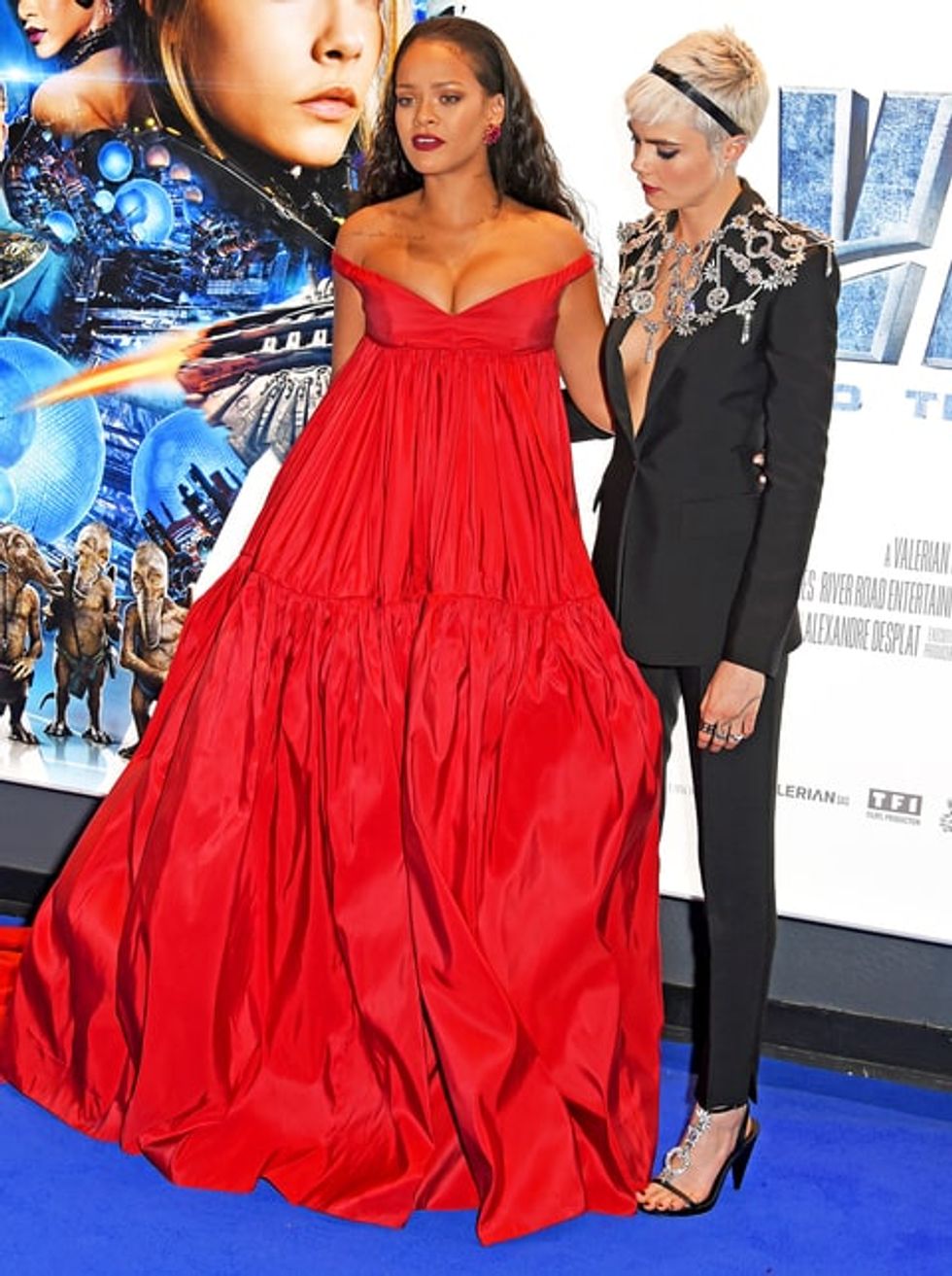 via: US Magazine
And yes, Delevingne took a minute to appreciate Rihanna's magnificent cleavage. I mean, who wouldn't?
Some people were less than impressed with Rih's gown selection.
Comparing Rihanna to that terrifying thing is beyond blasphemy. Although I'm sure Rihanna could totally rock a macrame toilet paper holder.
One user brought us all back to reality to remind us what this premier was actually about: The movie.
Rihanna plays a shape-shifting alien named Bubble, and although it's been labeled a flop, many reviewers said that she's "one of the only good parts" of Valerian. Note to filmmakers everywhere: If your movie's a dud, consider sending Rihanna out on the red carpet. It can do wonders for damage control. You keep shining, Rih!