The sibling relationship is truly something special. While you might bicker constantly and do whatever you can to embarrass them in public, deep down, you're always there for them and want them to succeed.
One brother took "being there" for his sister to a whole new level, and the result is nothing short of FABULOUS.
On October 25, Twitter user suga.mp4 posted some seriously impressive photos to his account.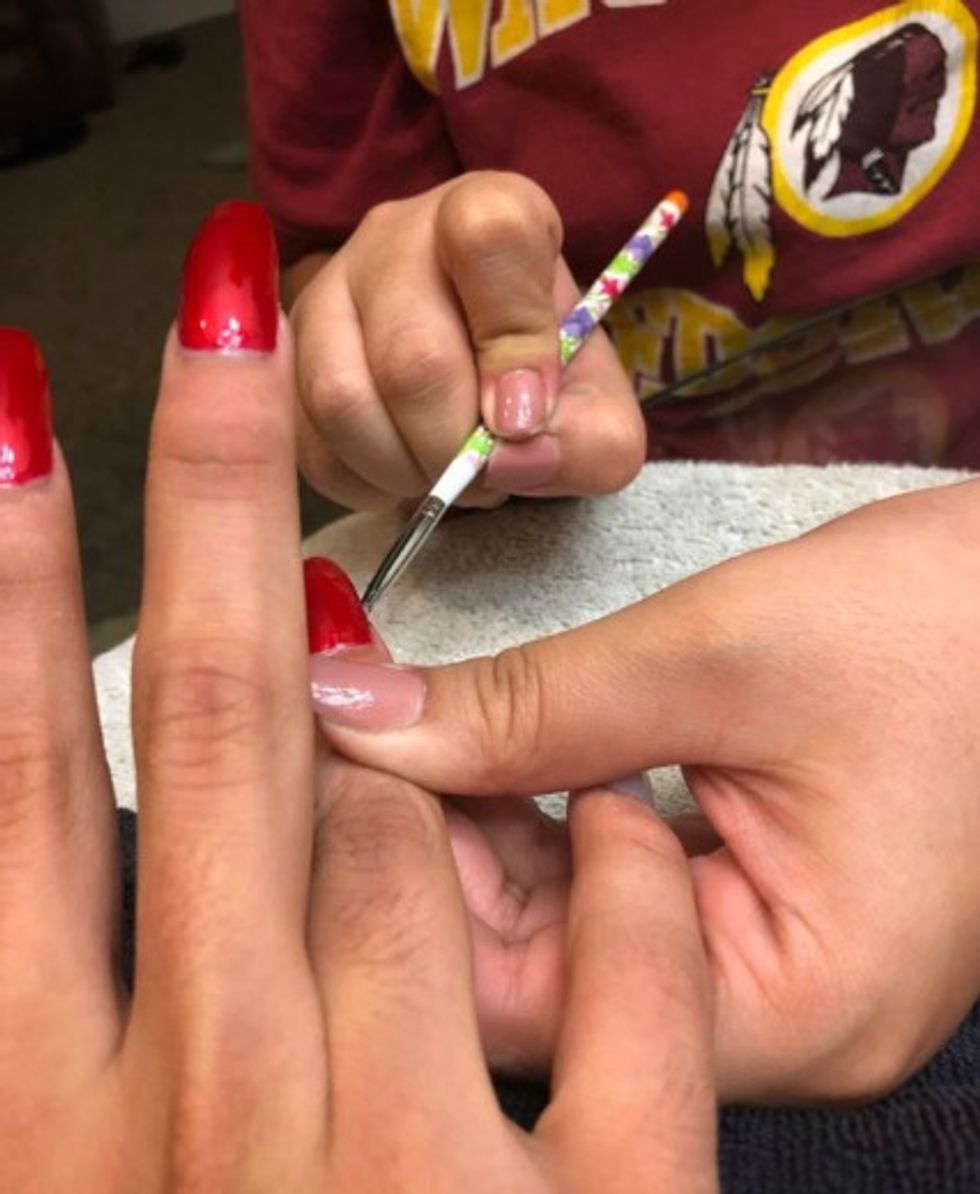 via: Twitter
His sister was studying to become a nail technician and needed someone to practice on. So, like any kind and generous brother should, he volunteered to help out.
And the finished look was ON. POINT.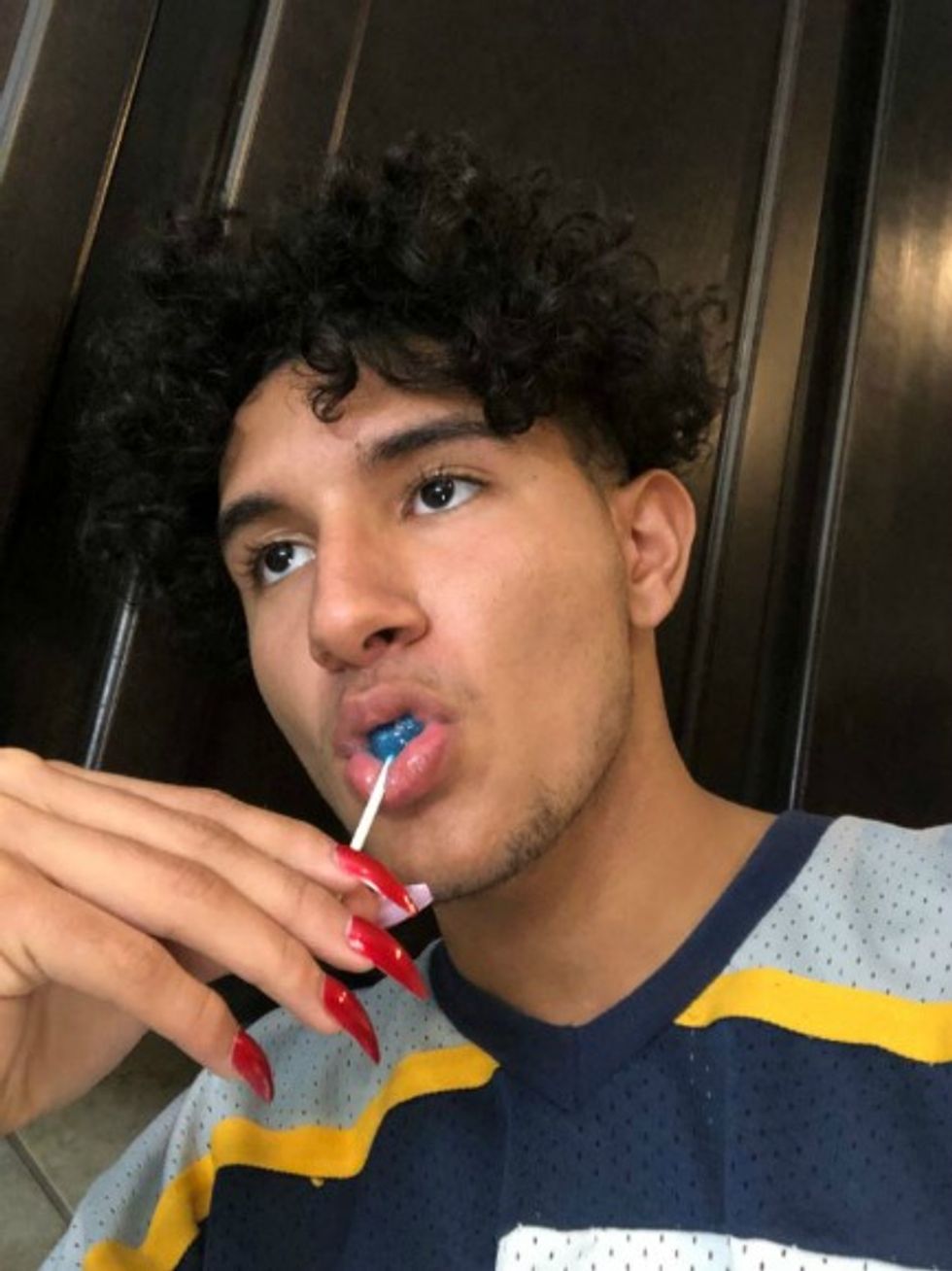 via: Twitter
"Lil sister wanna be a nail tech or sum shit like that and she asked if she could practice on me...." he captioned the three pics.
"Not [gonna] lie I feel like a bad bitch..."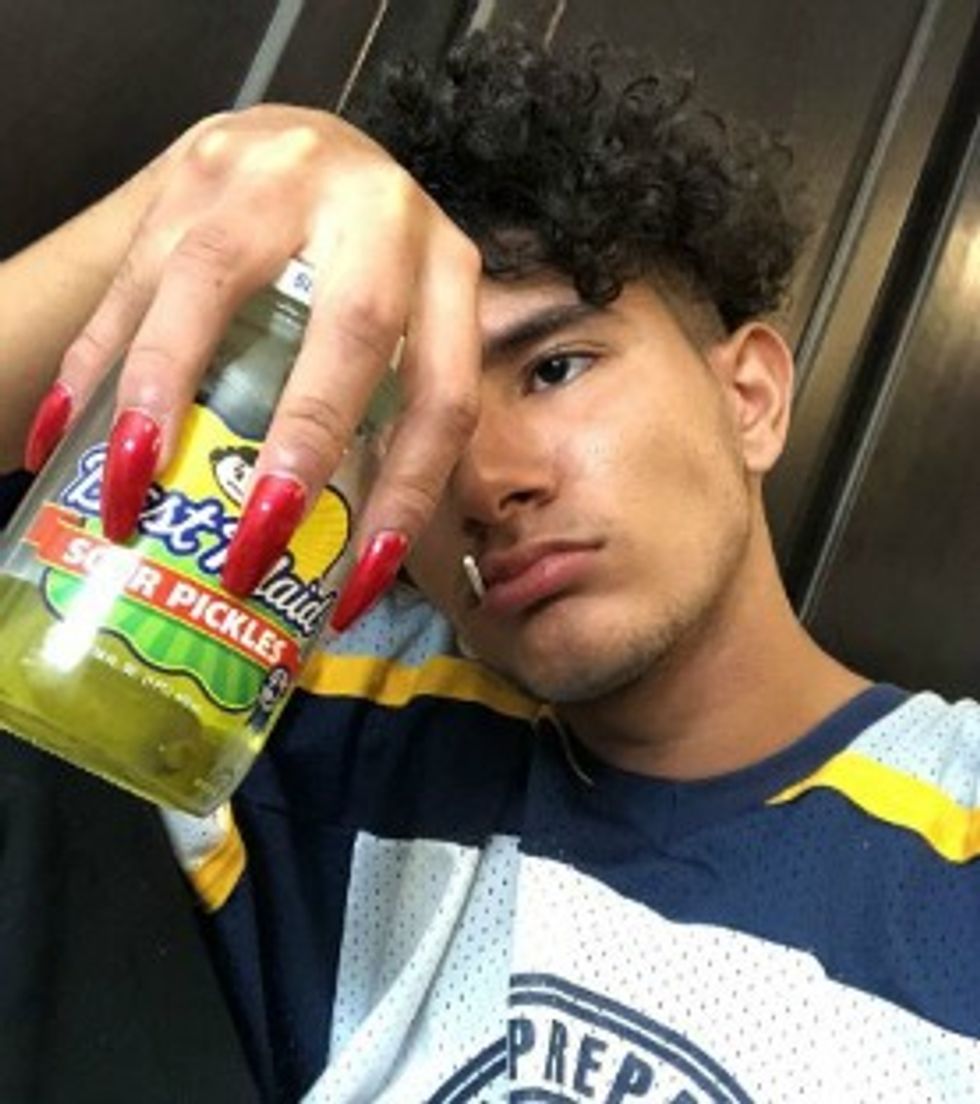 via: Twitter
Can you blame him? Those nails are FIERCE. Literally, fierce. They look like they could mess you up.
Not surprisingly, Twitter loved the new look.
@sugarsiah @ccookbr She does good work. You're awesome to support her, and cute like whoa.

— Indigo wash your hands! (@Indigo wash your hands!)1509005055.0
"This is what secured masculinity looks like," one user responded. The nails were also a pretty big hit with the ladies, it turns out.
"For real, this dude should go into modeling," another user said.
"Cute & apparently willing to publicly step outside the gender binary bullshit? he'd be amazing!" they continued. We're all for more guys willing to go beyond typical gender roles like this one. Keep slaying!