Acting is tough. Acting in a biopic can be even tougher.
But trying to fill the shoes of one of the most iconic performers of all time? That's a whole 'nother kettle of fish.
But actor Rami Malek feels he's up to the task. Entertainment Weekly revealed the first image of Malek as Freddie Mercury this week, and even critics of the film's content can't deny that the similarities are remarkable.
Freddie Mercury may very well top the list of most influential music artists of all time.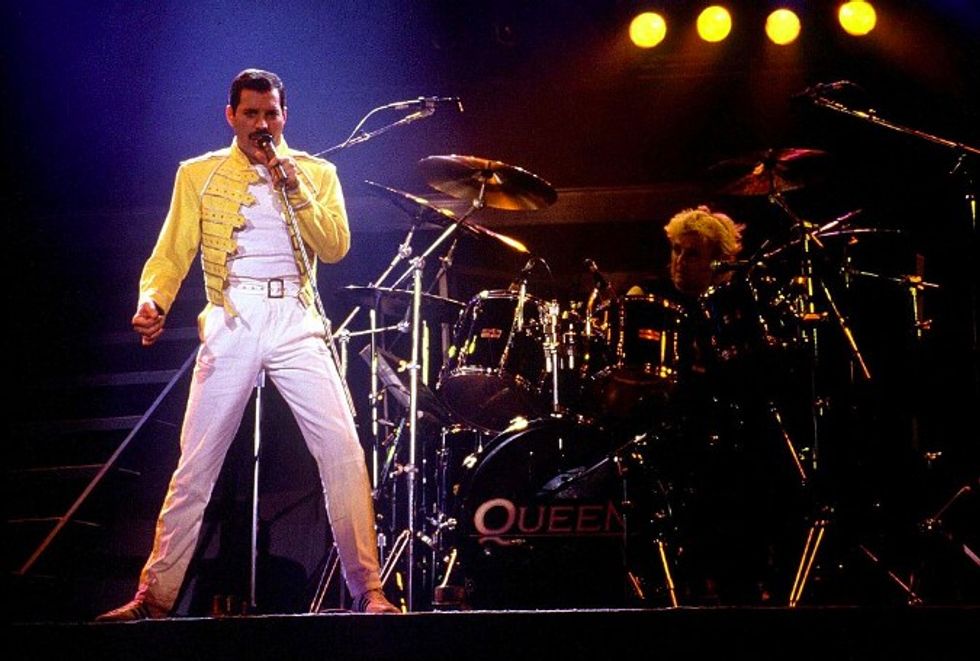 via: Getty
He's also one of music history's most colorfully eccentric characters. The Queen frontman had a singular presence which few have even come close to recreating since his death in 1991. But there's one man who's attempting the role in an upcoming biopic.
That man is Rami Malek.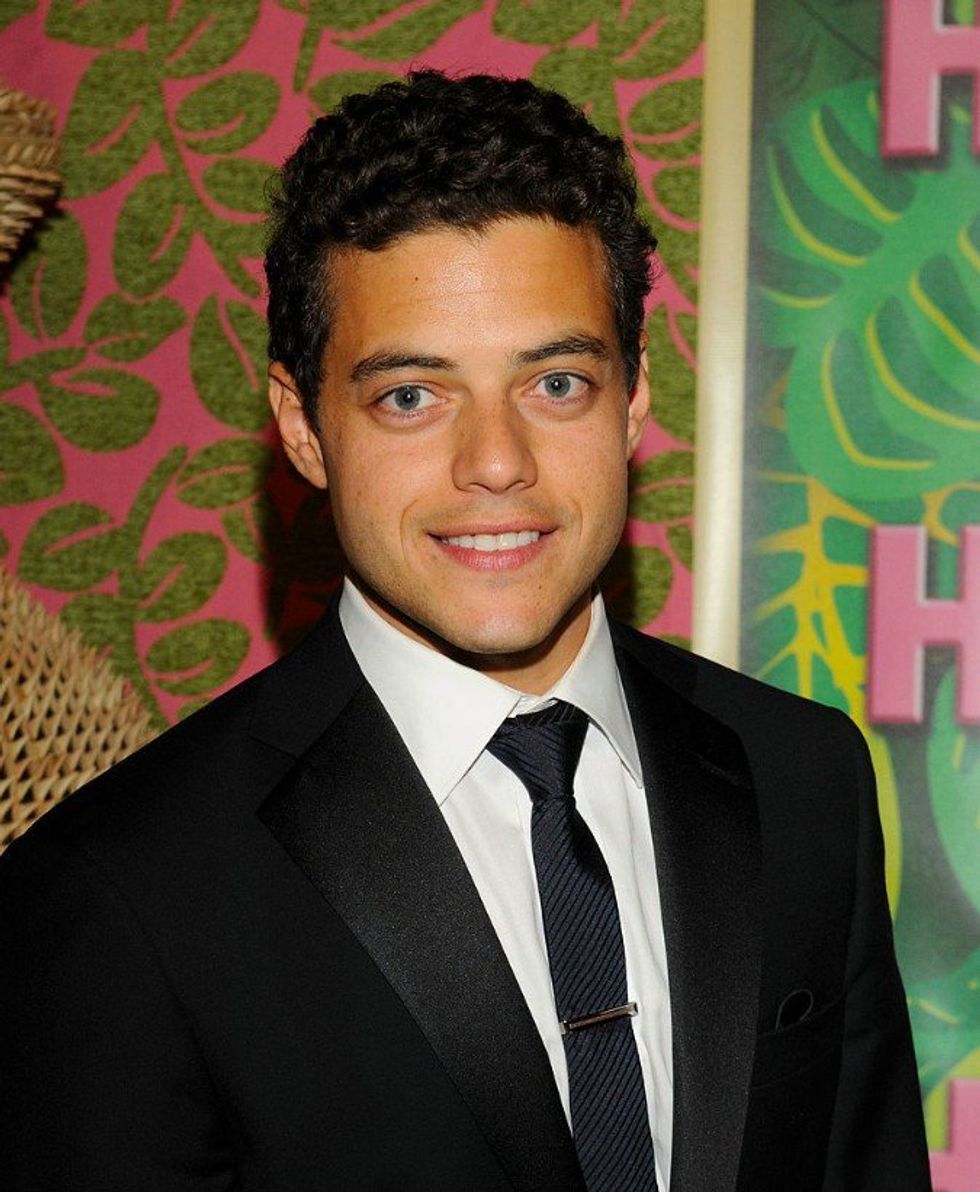 via: Getty
Malek has been cast to play Mercury in the film 
Bohemian Rhapsody.
Shooting begins this week, but we've already gotten a sneak peek at Malek as Mercury. Needless to say, Malek is definitely "Under Pressure" due to the iconic character he'll be playing.
The Mr. Robot star doesn't just have to look like Freddie Mercury for the film.
Entertainment Weekly
. "I'm in Abbey Road [Studios] right now if that should say anything to you. I'm not working on my acting."
Bohemian Rhapsody will be directed by Bryan Singer, whose previous projects include X-men and The Usual Suspects.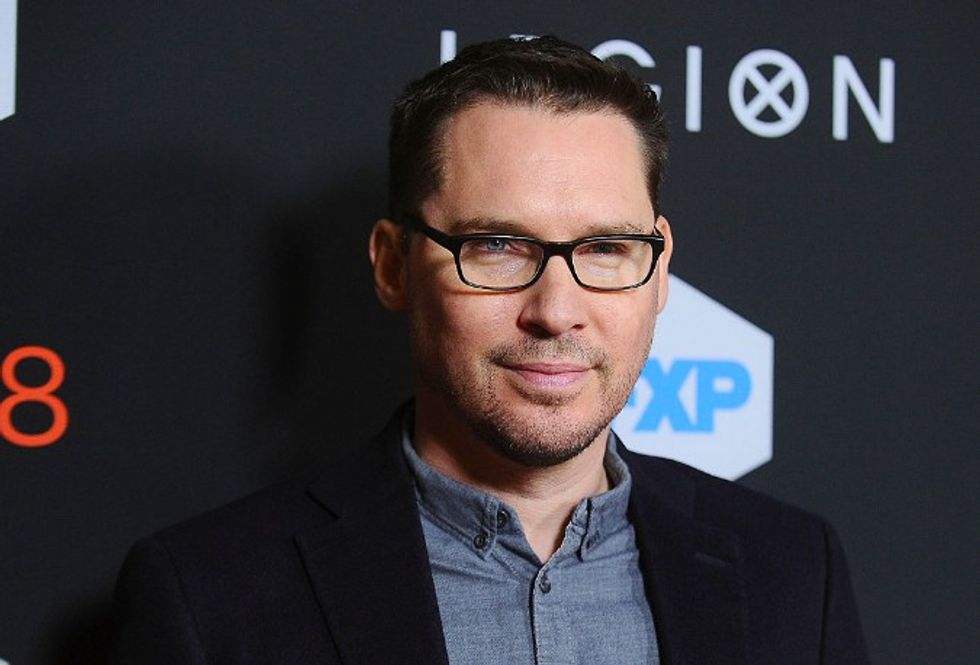 via: Getty
The film chronicles Queen's history between when Mercury teamed up with band members Brian May and Roger Taylor in 1970 and the band's performance at Live Aid in 1985.
Last week, Malek told his Twitter followers that official preparations were underway to transform him into the lead singer of Queen.
He says the experience was "overwhelmingly cool and truly unforgettable." Naturally, people were anxious to see Malek as Mercury. They didn't have to wait long.
On September 6, Entertainment Weekly revealed the first photo of Malek as Freddie Mercury.
And honestly? It's pretty stunning. The hair, makeup, and costume team did such an incredible job recreating Freddie's unmistakable look.
Even Brian May (Queen's lead guitarists) was impressed.
Queen fans kind of can't handle how great Malek looks.
It's definitely strange to see someone who left such an amazing impact on the music world seemingly brought back to life for a film.
Some are wondering whether Malek's resemblance to Freddie necessarily means that he can also pull off the role.
Obviously, it remains to be seen whether Malek will do Freddie's character justice. But hopes are definitely high!
Although the response to the film's first look has been overwhelmingly positive, there are some who doubt the project as a whole.
Although shooting is only just officially starting, there's already been some controversy surrounding the film. It started years ago when a completely different actor was attached to the project.
Sacha Baron Cohen was originally set to play Freddie Mercury in a biopic.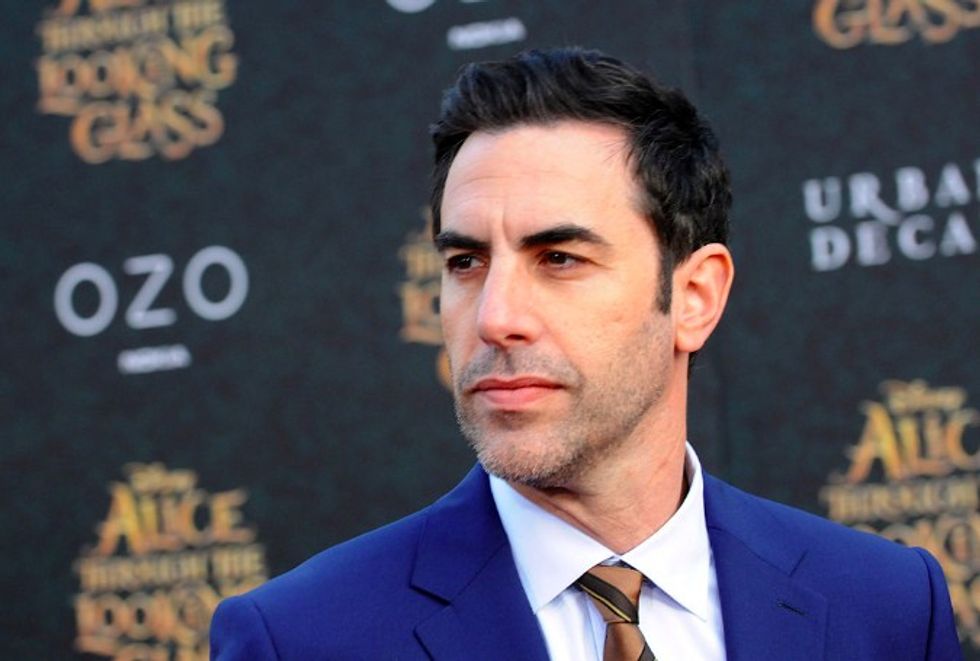 via: Getty
However, after clashing with Brian May over how the film would portray Mercury, Cohen eventually dropped out of the project.
It seems as though May wanted the film to veer away from showing some of the more salacious details of Freddie Mercury's life.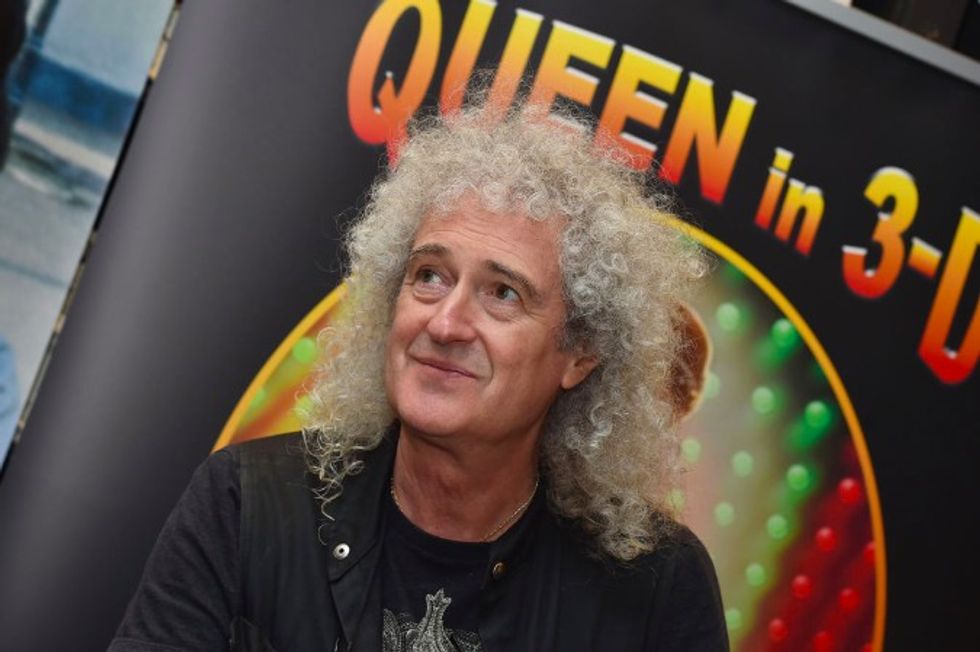 via: Getty
According to Cohen, May was hesitant to explore the "nitty gritty" of Mercury's life, instead wanting the film to be a PG-rated historical account of the band as a whole. May has denied these claims, however, saying, "We had some nice times with Sacha kicking around ideas, but he went off and told untruths about what happened."
Bohemian Rhapsody is slated to come out December 25, 2018.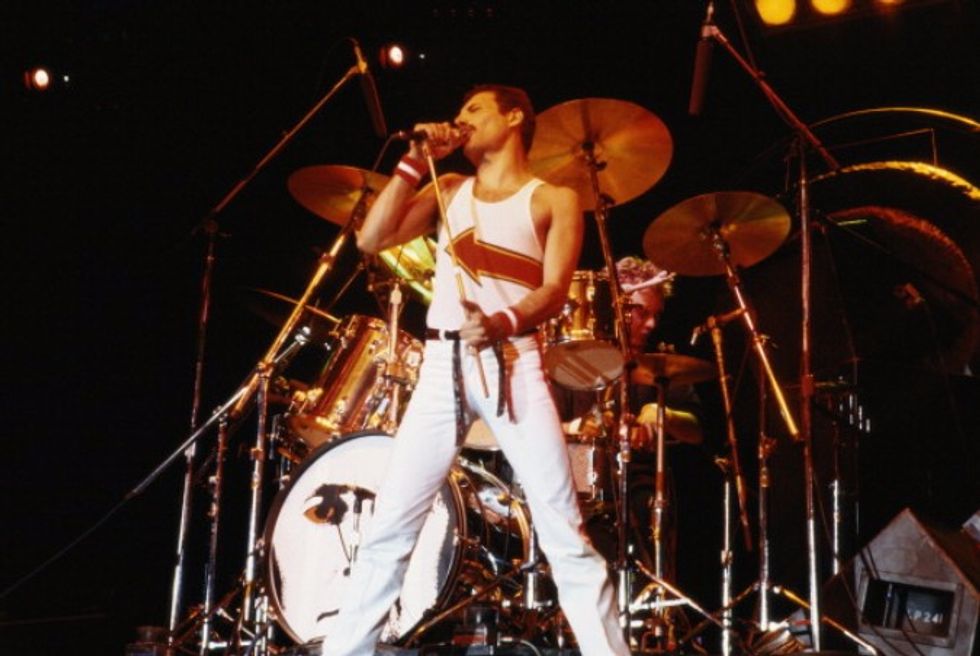 via: Getty
With its release, fans of Freddie Mercury will have to judge for themselves whether the film does justice to Freddie's memory. Regardless of the "nitty gritty"-ness of film, you can rest assured that Malek's look will be 100 percent on-point.