It's thought that cats hate taking baths, but this little bugger might just ruin the curve for everyone else.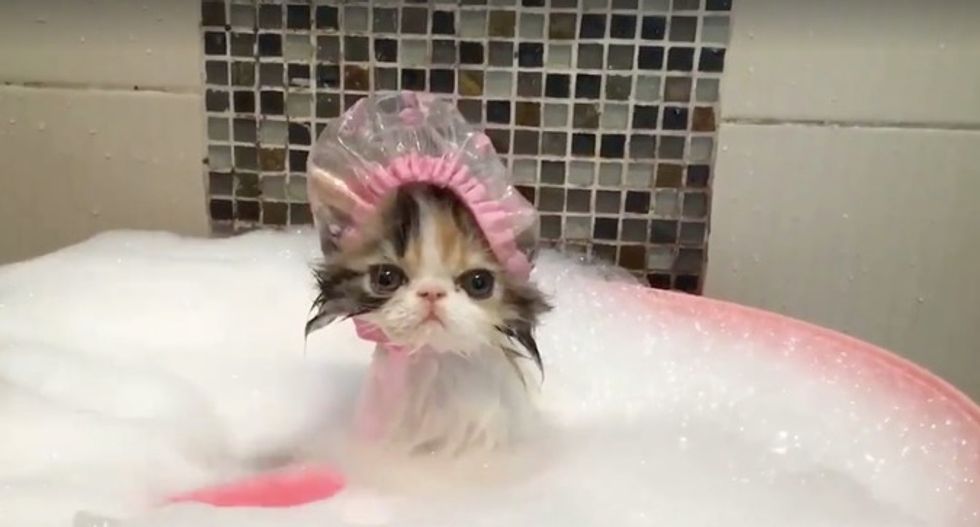 via: YouTube
I mean, at first it looks a little apprehensive, but the shower cap is securely in place and the bubbles look nothing less than relaxing.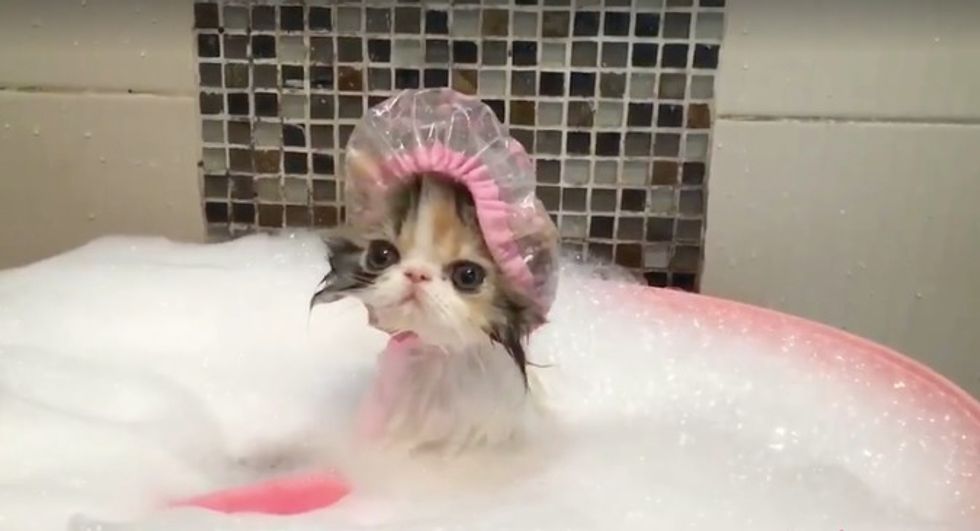 via: YouTube
Oh, hey there! That toothbrush is the perfect tool for scrubbing, so maybe this isn't so bad...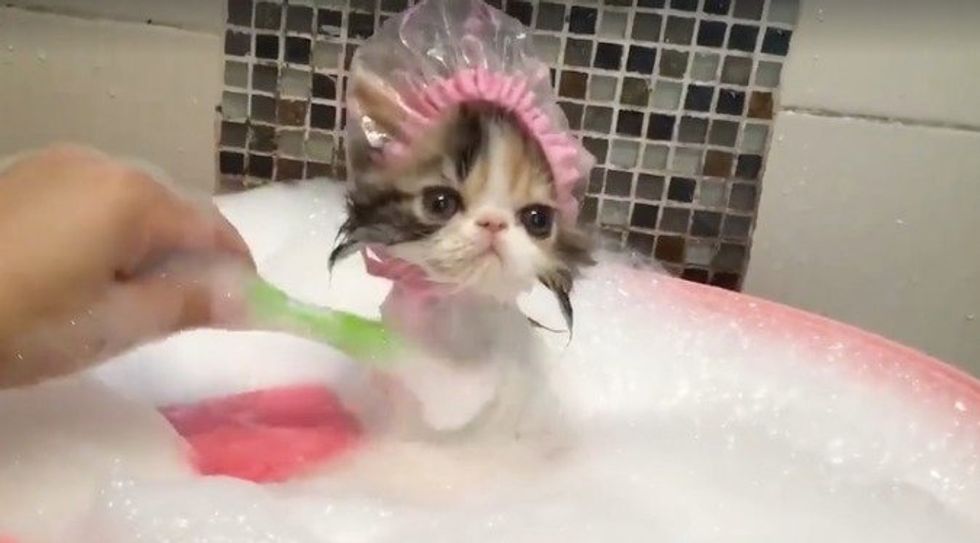 via: YouTube
How is your heart not already exploding from this cuteness?!?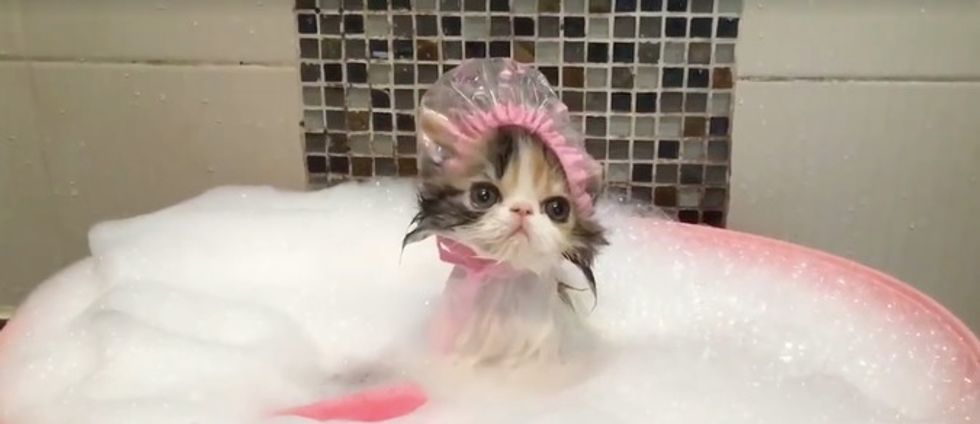 via: YouTube
You have to see it for yourself.
Day. Made. You're welcome.