In the most recent update in celebrity marriages, news has come in today that the Swedish YouTube sensation, Pewdiepie, has married his long-term partner, Marzia Bisognin.
The pair, who have been dating for almost a decade, finally tied the knot yesterday in a gorgeous woodland wedding, and he was quick to share his happy news, alongside some stunning photos from the ceremony, to his 18.3 million Twitter followers.
Keep reading to see the shot and the heartwarming message that he shared about finally marrying his long-term girlfriend.
Pewdiepie has become one of the biggest YouTubers of our time.
He is best known for his commentary videos on various video games.
And his content has gradually expanded into coverage and commentary of internet memes and viral videos.
Though he hasn't been shy of controversy.
He has been accused of making anti-Semitic comments in several of his videos.
anti-Semitic comments
, and Youtube subsequently responded by canceling the second season of his original series on YouTube Premium.
And several of his other actions have ruffled feathers for the same reason.
Many of PewDiePie's other videos have sparked a similar outcry. In one of these, he performed a Nazi "heil" salute, and, in another, he hired a pair of performers from a freelancer website to hold up a sign reading "Death to all Jews."
But he defended himself and said that those videos were satirical, though many observers still condemned them as anti-Semitic.
Long story short...
And on top of his fan base...
Mariza is a vlogger herself.
The couple have been dating since 2011.
She first got in touch with Felix via letter...
And the rest is history!
And now, they are officially husband and wife.
The photos are beautiful.
The couple seem to be over-the-moon.
The bride and groom couldn't be happier.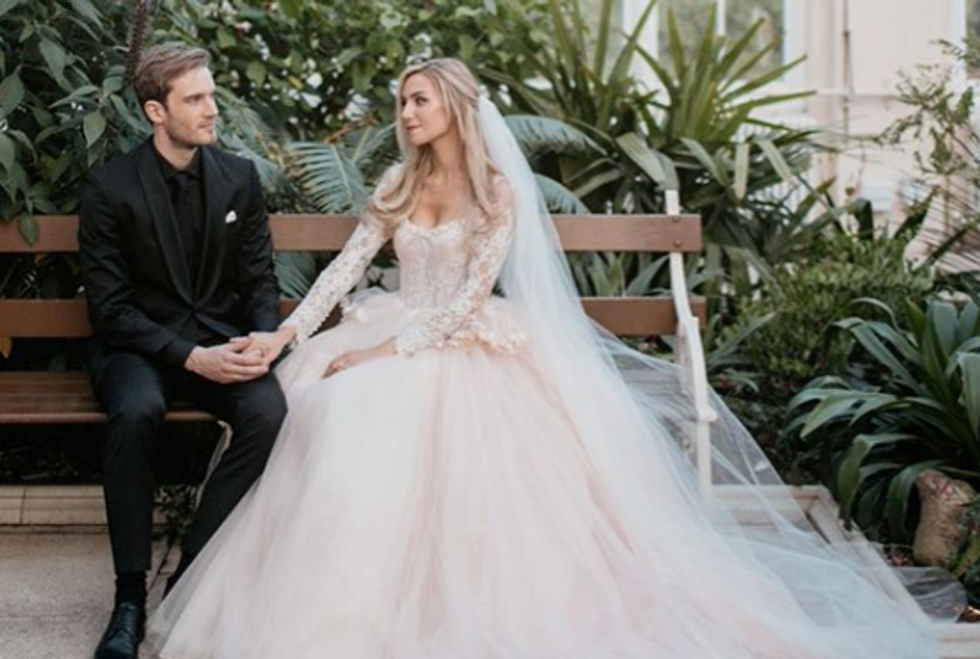 She concluded her emotional post with: "I feel like I'm the luckiest person and I'm so full of love. Incredibly ecstatic to be able to call Felix my husband for the rest of our lives."