A pair of YouTubers from the U.K. have incredibly pranked Tiger King's Carole Baskin into giving her first major interview by pretending to be Jimmy Falon.
Keep scrolling to check it out...
Carole Baskin is perhaps the most talked-about woman in the world right now...
If we continue to downplay violence toward animals, or find entertainment in a docuseries about violence towards wo… https://t.co/ObO9RYZMKh

— Emma Hurst MLC (@Emma Hurst MLC)1587517355.0
And she has recently been pranked in the most
unbelievable
way. But firstly, let's start from the beginning...
Netflix's docuseries, Tiger King gave us a majestic insight into the captivity of big cats here in America.
The 7-part series retold the story of a war between a very flamboyant tiger owner named Joe Exotic and his enemy, a Florida-based animal activist named Carole Baskin.
But it wasn't just about the tigers and lions...
It was mostly about the scandalous lives of these people in America's big cat community... and people
can't
get enough.
There was a lot of drama over the years...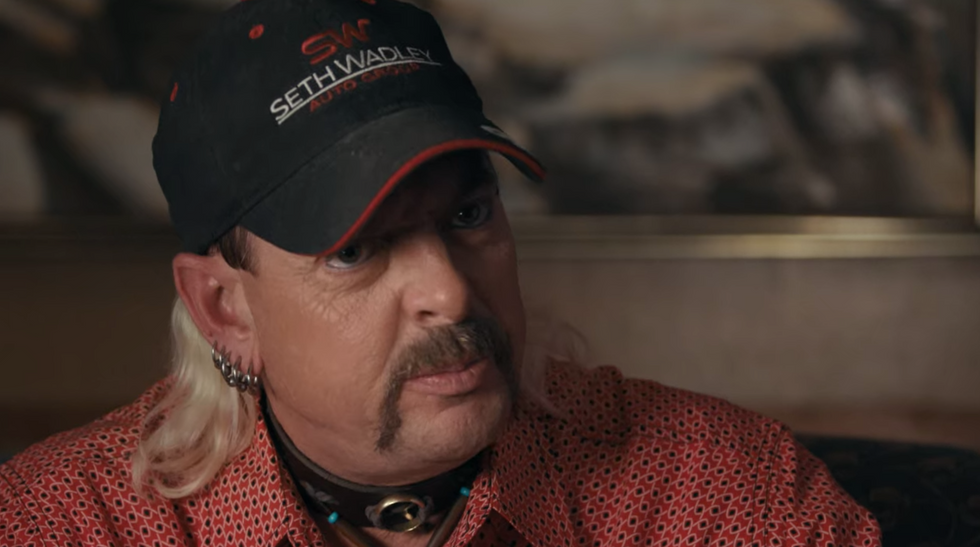 And Joe Exotic seemed to
really
have it in for Carole Baskin, with footage showing him repeatedly wishing death upon her and describing how he would like to kill her.
Yikes.
Who knew there was such a large cult of exotic animal hoarders in the US?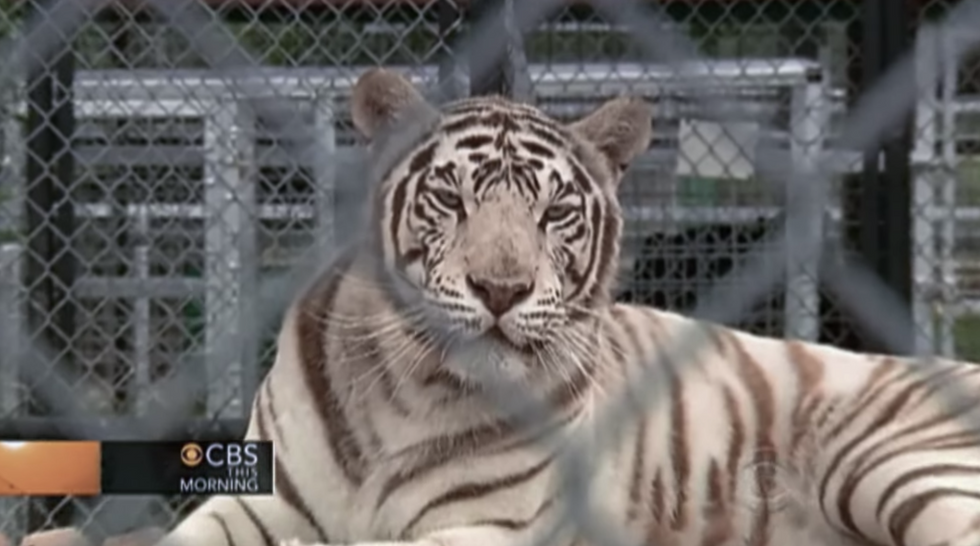 And who knew there was
so much
rivalry and hate?
But people seem to be forgetting that this is based on real-life...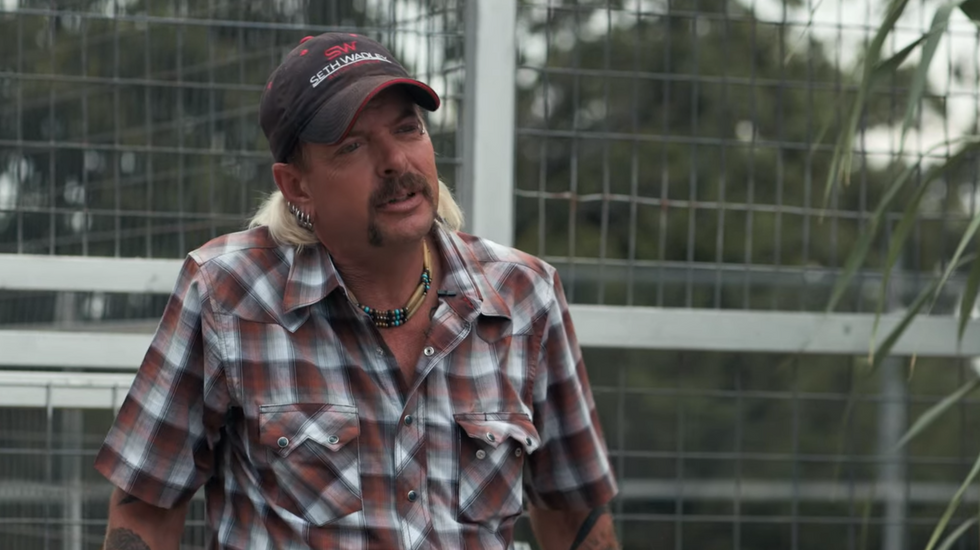 And when Joe's life gradually began to spiral out of control, he landed himself into some
deep trouble.
His obsession with Carole grew to become out of hand and things got dangerous.
And last year, things took a turn for the worst.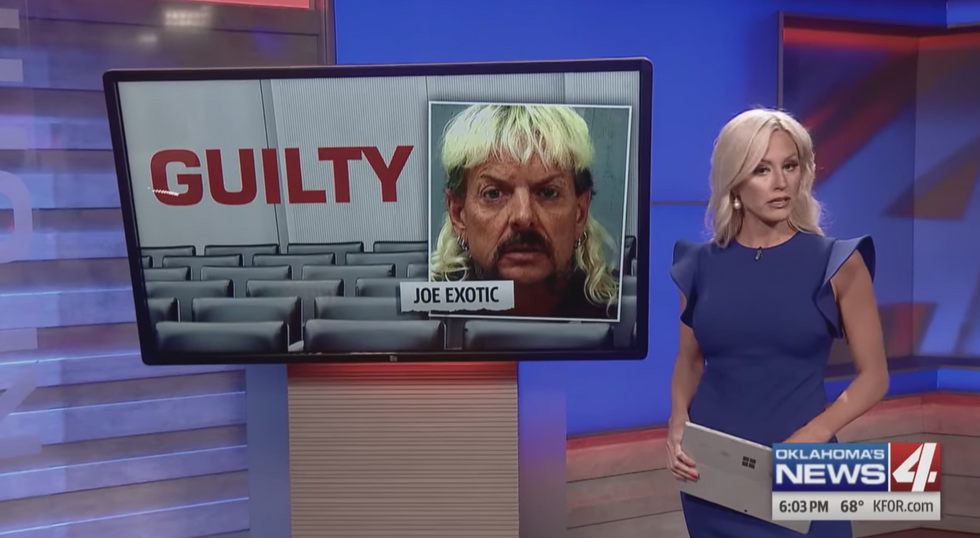 Joe was sentenced to twenty-two years in prison for attempting to have Carole murdered.
He hired a hitman to take Carole out whilst she was biking down a deserted bike path...
But the FBI became involved and they thankfully managed to put a stop to this dangerous plan.
Many viewers believe that Joe belongs in prison after his alarming behavior...
And of course, the internet is now a
Tiger King
minefield.
But through all of the jokes and laughs...
The spotlight is
always
placed upon Carole Baskin in regards to her mysteriously missing husband.
So, what are the facts?
Well, on the morning of August 18, 1997, Carole's millionaire husband, Don Lewis, vanished at the age of sixty. His car was later found at a nearby airport.
The self-made millionaire had helped Carole transform their forty acres of Florida land into the animal sanctuary it is today.
Some of Don's relatives speculated that Carole was involved in his disappearance.
Rumors quickly began circulating that she murdered him and fed him to the tigers.
In fact, this claim was made by the oldest of Don's 4 children, Donna Pettis, then forty-two, in a 1998 interview with PEOPLE. She claimed that Carole feeding his body to the big cats would be "a perfect scenario to dispose of someone. We were upset that the cops didn't test the DNA on the meat grinder." Joe Exotic also believes that Carole killed her husband - something he has been
pretty
vocal about, to say the least.
It was reported that 2 months before he went missing, Don tried to take out a restraining order against Carole, claiming she'd threatened to shoot him.
He was not granted the order. Carole has repeatedly protested her innocence, and says that any claims made that she fed her husband to the big cats are "ludicrous."
5 years after Don went missing, Carole had him legally declared dead...
And to this day, nobody has been charged with anything to do with his disappearance.
Don's disappearance is still an active cold case...
Since the show aired on Netflix...
Carole and her current husband, Howard, have been subjected to constant abuse online.
Carole spoke out about the ordeal recently...
Speaking to the
New York Post
, she said, "He's been trying, since 2009, to get his minions to kill me. He was constantly going on his internet show, saying that he has to get rid of me. It was very disturbing. The kinds of people who back up what he does are not stable people. It would be one thing if he went out to mainstream America. But he was going out to a group of wack-jobs."
And when reality star turned lawyer Kim Kardashian tweeted about the ordeal...
Wow the amount of texts I've gotten about Tiger King since I tweeted about it all have mentioned their belief that… https://t.co/uXHQUJs8Ky

— Kim Kardashian West (@Kim Kardashian West)1584923892.0
More and more people wanted to hear Carole's "confession" about the whole
meat grinder
rumor.
She has characterized such talk as the "most ludicrous of all the lies."
Pointing out in a blog post
that her tigers eat meat broken down into 1-inch cubes before being ground in her tabletop meat grinder, she said, "The idea that a human body could be put through it is idiotic."
Even though Carole's comments seemed to be legit...
Three things are certain in life: Death, Taxes, and Carole Baskin definitely murdered her husband https://t.co/gYNlvted0H

— Victoria Fox (@Victoria Fox)1587559348.0
People are
still
convinced that she was behind the murder of Don Lewis.
Of course, Carole has been very particular around who she will speak to in the media...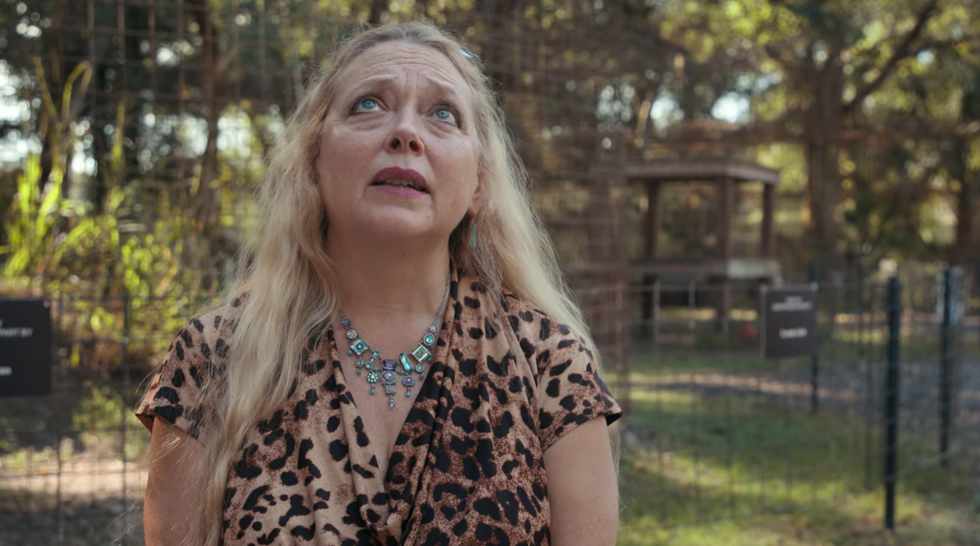 But she recently fell for
the biggest
prank thanks to some very creative YouTubers.
Carole gave her first-ever interview since the whole Tiger King drama last week...
And their most recent prank was very adventurous.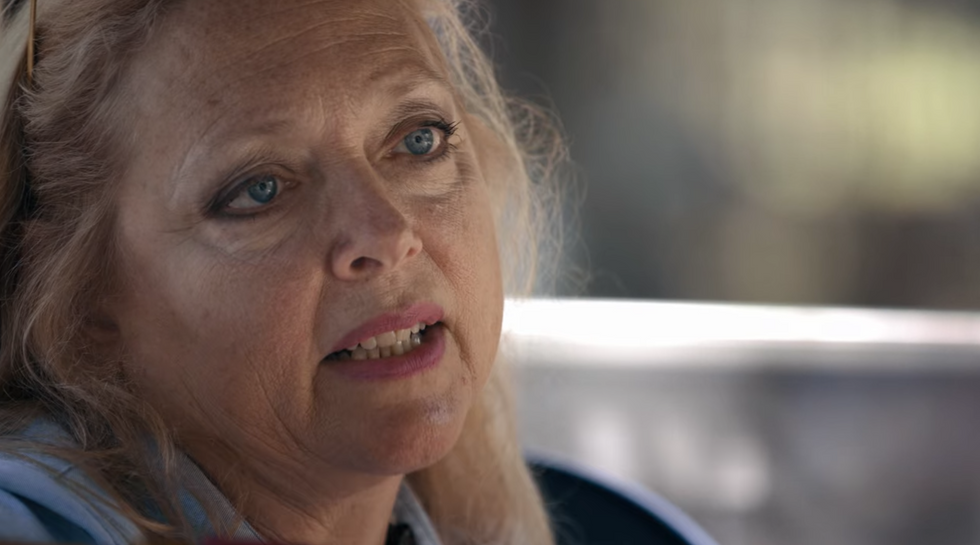 Of course, this is when Carole Baskin comes in.
Josh and Archie have been working on a series during the lockdown that shows celebrities thinking they are taking part in Zoom calls with famous chat show hosts...
After experimenting with a few reality-show celebrities...
Insider
, "And we thought, why don't we take a shot in the dark and go for the most exclusive, hard to reach person in the world, with absolutely no hope of it working?"
They sent Carole Baskin an email from their trusty fake-but-also-real production company Invisible Objects...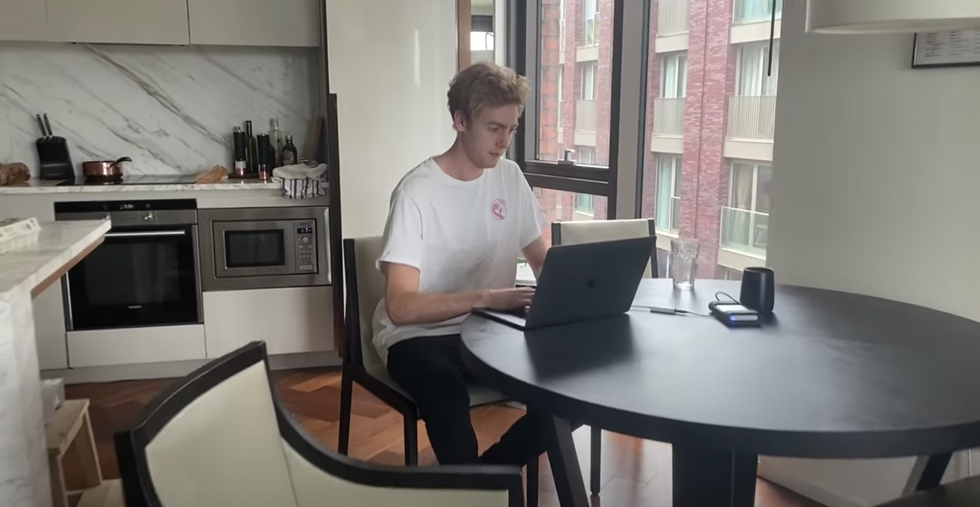 They said that they were producing the live segments for
The Tonight Show Starring Jimmy Fallon,
and when a few days went by and they had almost forgotten about it, Carole replied agreeing to participate.
They then had to figure out how they would fake the presence of Jimmy Fallon...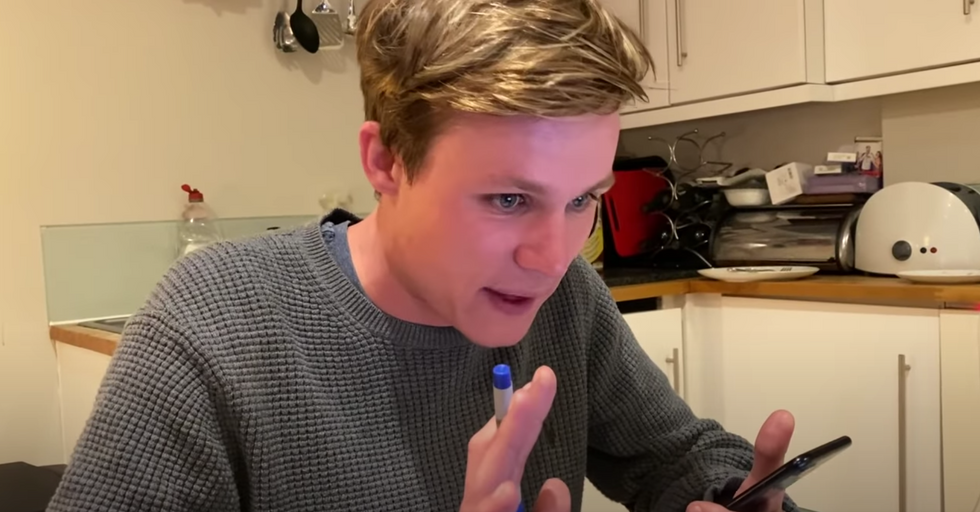 And they decided to rely on stolen clips from YouTube to construct Jimmy's questions. "There is often a moment where there isn't a clip that's suitable," Josh said, "But that's luckily where I have Archie on standby who can come in and act as the producer and say, 'Oh we've got a quick change there, Jimmy's just doing this,' or 'Jimmy's just doing his makeup,' and then it sort of explains why something sort of went wrong."
The way they prepared for Baskin's interview was by scouring Fallon's older videos for relevant sound bites.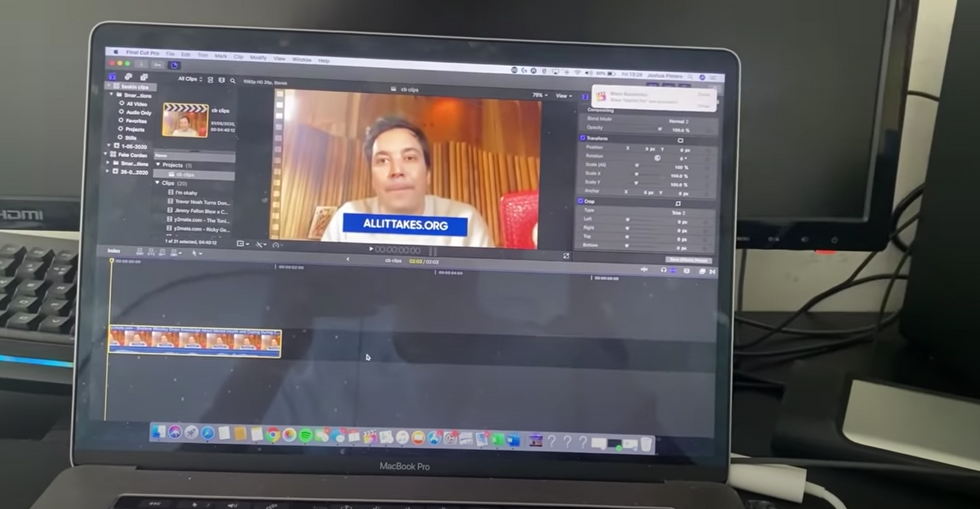 "As you'll see in the video, Jimmy Fallon has interviewed people named Cat, he's interviewed the cast of 'Cats,' and he's actually interviewed a real cat," the prankster explained. "So we had quite a lot of options for using the word cat. We tried our best to make it work with that."
The pair even sent a very realistic release form to Carole's husband (and lawyer) Howard...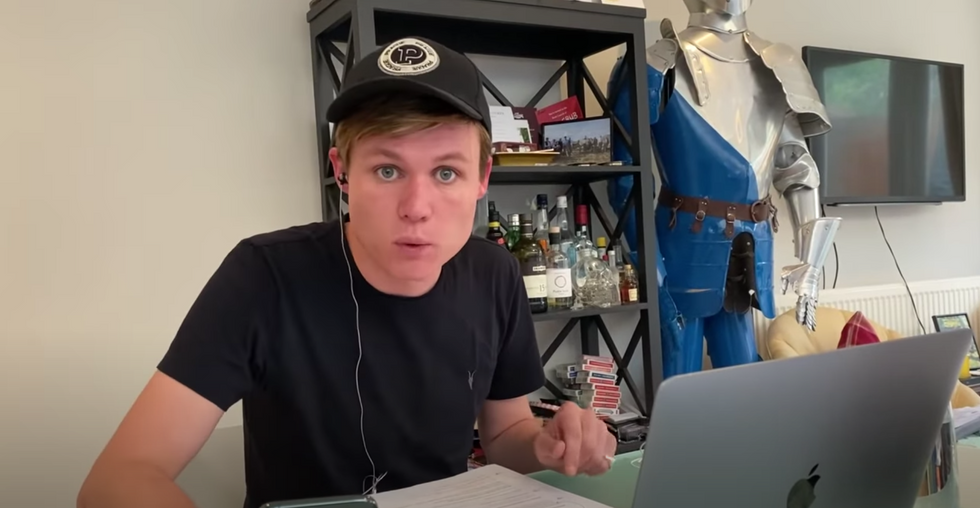 And things were running very,
very
smoothly.
And when the day arrived...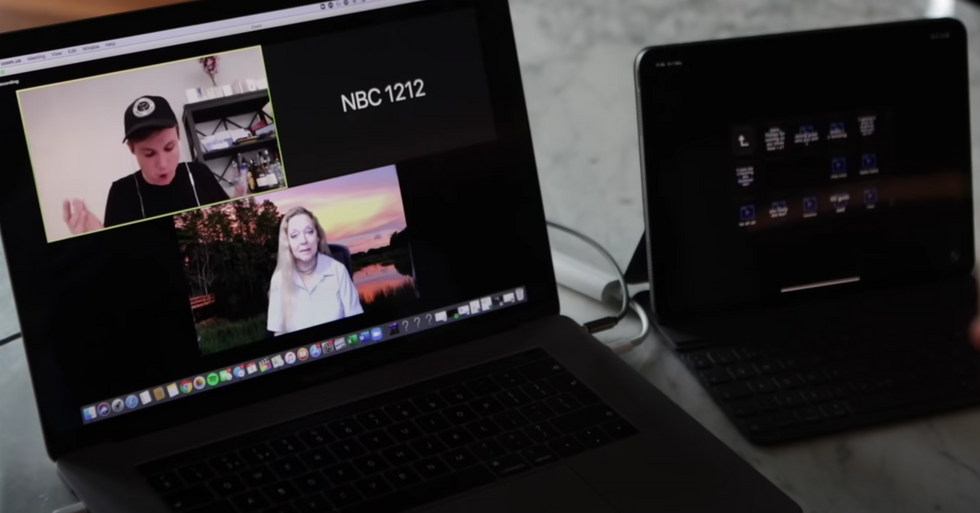 Carole, as promised, joined the Zoom chat and was being very pleasant and cooperative.
This officially was Carole's first exclusive interview...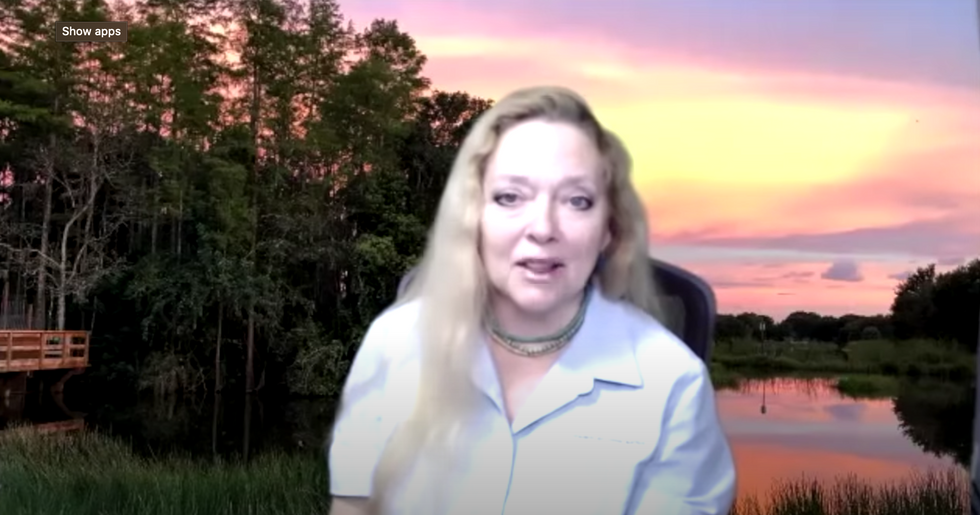 And she seemed to be
completely
buying that Jimmy Fallon was asking her questions with his camera turned off.
Josh and Archie didn't want to be malicious, however...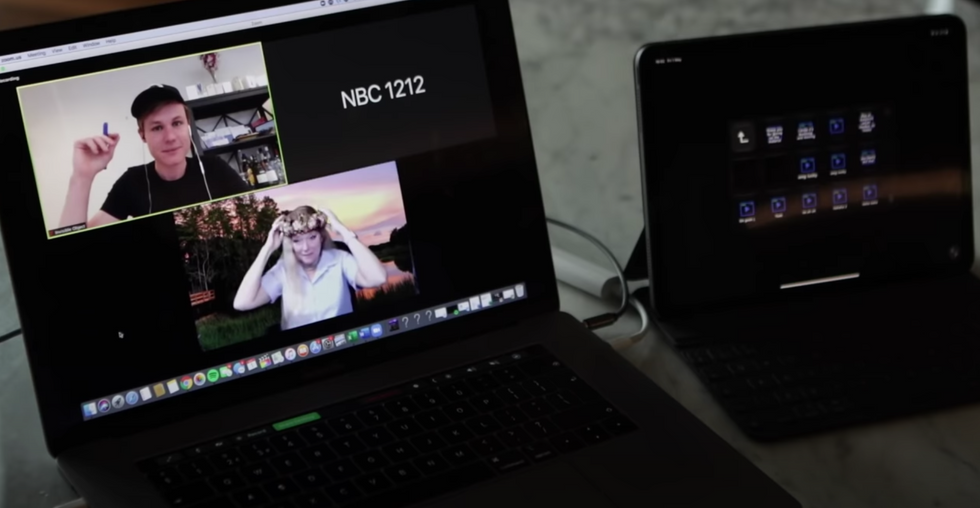 And they simply asked Carole some simple questions about Big Cat Rescue and how she has been holding up during the lockdown - which she has been working non-stop throughout, FYI. "I think we always try to, not only from a creative point of view, but also from a slightly moral point of view, not completely dupe someone by breaking the law or doing something really wrong."
"We always try to give people a bit of a chance."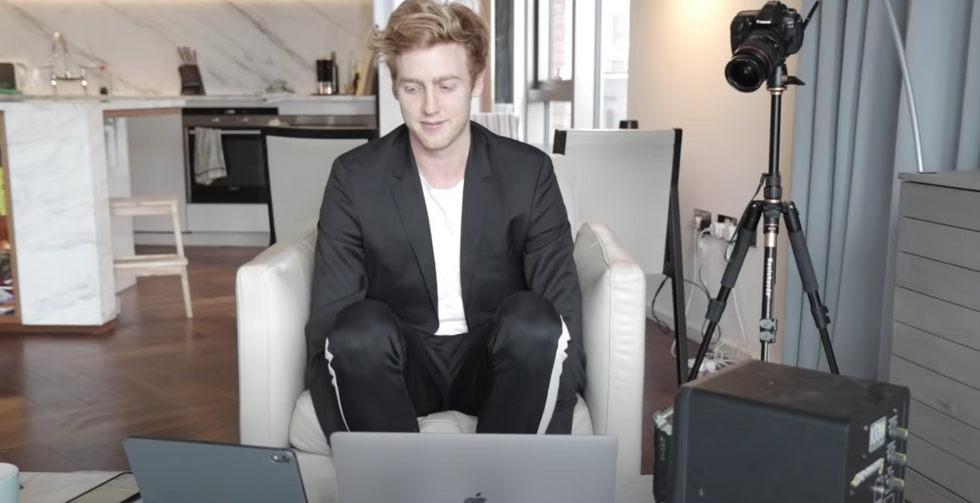 But what is shocking is how this prank completely fooled Carole and her husband, who is an experienced lawyer. Very impressive, boys!
But it has emerged that since the interview took place, Carole had her suspicions before it went viral.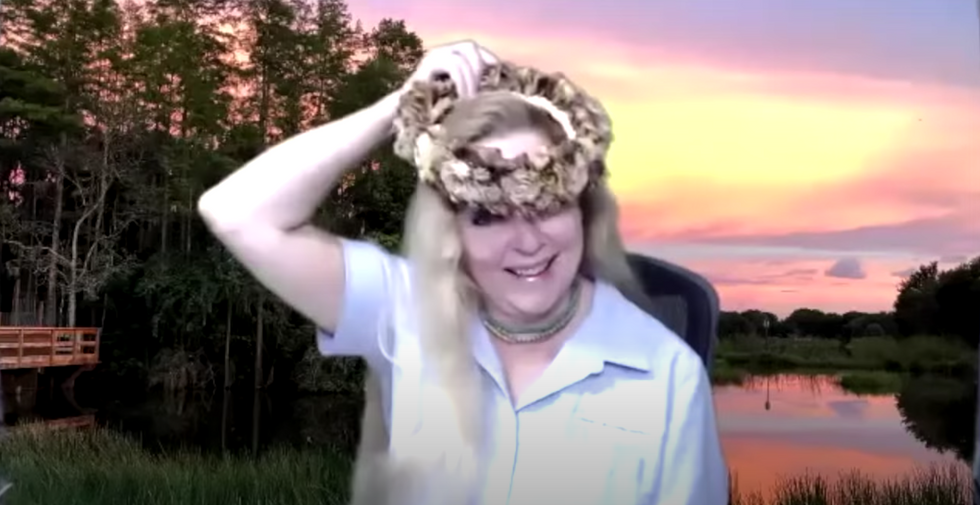 Carole spoke to
US Weekly
and she is actually okay with it! "I was suspicious because the questions appeared to be taped, but had no idea that it would turn out to be such a fun prank!" she said.
Carole appreciated the boys' kindness towards her...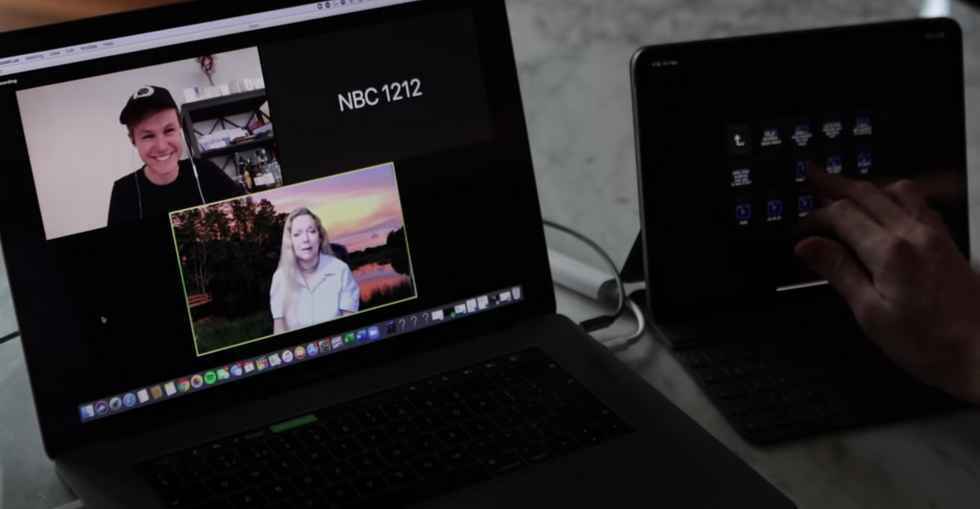 "It gave us a very welcome good laugh. I appreciate their cleverness and that they created their video in a way that I don't feel was in any way mean-spirited."
Watch the full pranking process here...
And make sure to keep scrolling to read about what has replaced Tiger King as the most in-demand documentary...