Professional apologizer.
Professional giver to mental-health-related charities.
These are a just a couple career options for Logan Paul now that YouTube has finally cut business ties with him after he posted a wildly inappropriate video of a dead body in Japan's Aokigahara Forest a couple weeks ago. But has YouTube done enough?
Ooh, he could also be a professional hermit. That might be his best option.
Take a good long look at this face of an idiot because it won't be around for long.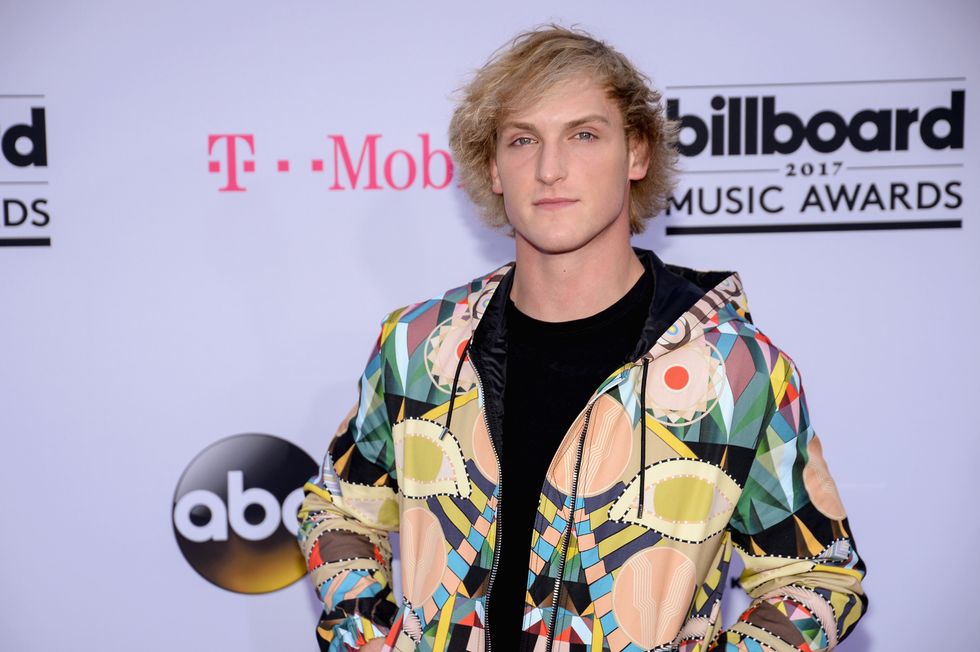 via: Getty Images
Logan Paul was one of the biggest YouTube stars on the planet —
he made $14.3 million a year
— until just a couple weeks ago when he made the biggest mistake of his career.
Paul uploads a 15-minute long video to his channel every day, and a couple weeks ago, he decided to post one called, "We Found a Dead Body in the Japanese Suicide Forest..."
In the video,
Paul and his friends happen upon an apparent victim of suicide in the forest
, show the body, and appear to make light of the situation. "This is a first for me. This literally probably just happened," he said in the now-deleted video. "I don't feel good," one of his friends exclaimed. "What, you never stand next to a dead guy?" Paul replied.
Obviously, the video didn't go over well.
It was massively inappropriate and insanely disrespectful. Logan Paul isn't necessarily known for his tact, but this crossed all the lines. Celebrities like Aaron Paul and
Sophie Turner
 criticized Paul's stupidity. The outcry was enormous.
Paul attempted to apologize once...
Dear Internet, https://t.co/42OCDBhiWg

— Logan Paul (@Logan Paul)1514862056.0
But most weren't buying it.
One Twitter user wrote
, "Logan Paul's apology letter amounts to: "- I didn't do it for success I'm successful already - I laughed at that dead body and zoomed in to raise awareness - I make too many videos to think about what I upload "He's not sorry about his insensitivity. He's sorry he got called out."
And so he tried to apologize again, this time in video form...
"I want to apologize to the internet," Paul said, eyes bleary, "I want to apologize to anyone who's seen the video. I want to apologize to anyone who's been affected or touched by mental illness or depression or suicide. But most importantly, I want to apologize to the victim and his family. I'm disappointed in myself and I promise to be better." But this isn't where the story ends. Logan Paul doesn't get away with a simple slap on the wrist...
Twitter account We the Unicorns brought Logan Paul's other Japan trip video to our attention:
Turns out, Logan Paul's trip to Japan was problematic for many reasons 😡 https://t.co/yhj2BYgk4G

— YouTuber News by PopBuzz (@YouTuber News by PopBuzz)1515165248.0
The disrespect he shows in this clip alone is absolutely appalling. Throughout the video, he dons a kimono and a conical hat and runs around the streets of Tokyo mocking Japanese culture and causing a ruckus.
It turns out that Logan Paul's "mistake" with the video in the Aokigahara Forest wasn't a mistake at all.
It's really just who he is. And finally, after insanely intense backlash, YouTube has finally addressed the controversy and made their disciplinary actions public.

YouTube announced today that it has put its multiple projects with Logan Paul on hold. Paul was set to appear in YouTube film 
The Thinning: New World Order
, but now the fate of the film is in question. He will also not appear in the fourth season of the YouTube Red show 
Foursome
.

Additionally,
YouTube has removed Paul from its Google Preferred program
, which allows brands to sell ads on the top 5 percent of YouTube creators. Any originals he was involved in with the company are also now on hold, and his channel received a "strike" for violating YouTube policy. Three "strikes" in a three-month period and YouTube will terminate an account.
But is this enough?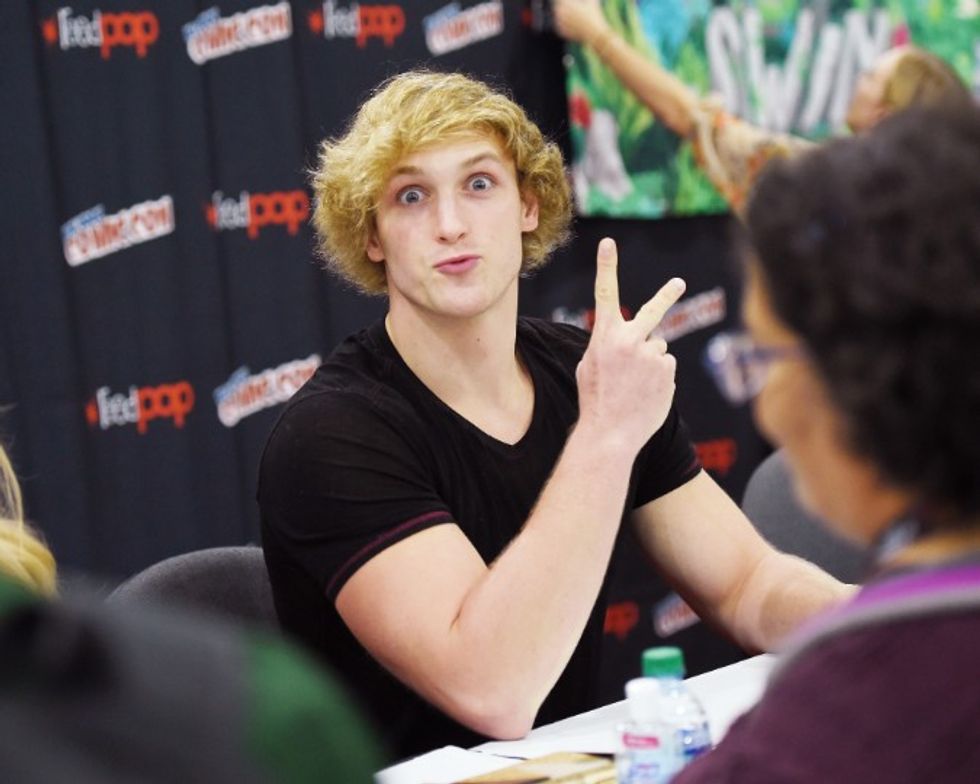 via: Getty Images
YouTube responded to criticism about their lack of action in a statement on Tuesday: "Many of you have been frustrated with our lack of communication recently. You're right to be. You deserve to know what's going on. Like many others, we were upset by the video that was shared..." YouTube claimed it would look at "further consequences" and would take steps "to ensure a video like this is never circulated again." How about removing Logan Paul from your platform then?