What do you think of when you imagine an animal shelter? Row after row of small, dingy cages with sad-looking animals and flickering fluorescent lighting? Or do you imagine a vast, modern space with an educational center, a delicious cafe, interactive exhibits and high-tech adoption suites where you can spend quality time with each adoptable animal in a chic, welcoming environment?
If the second scenario seems crazy to you, keep reading to learn about the incredible new center located in Los Angeles, CA.
Visiting an animal shelter is often a pretty big bummer.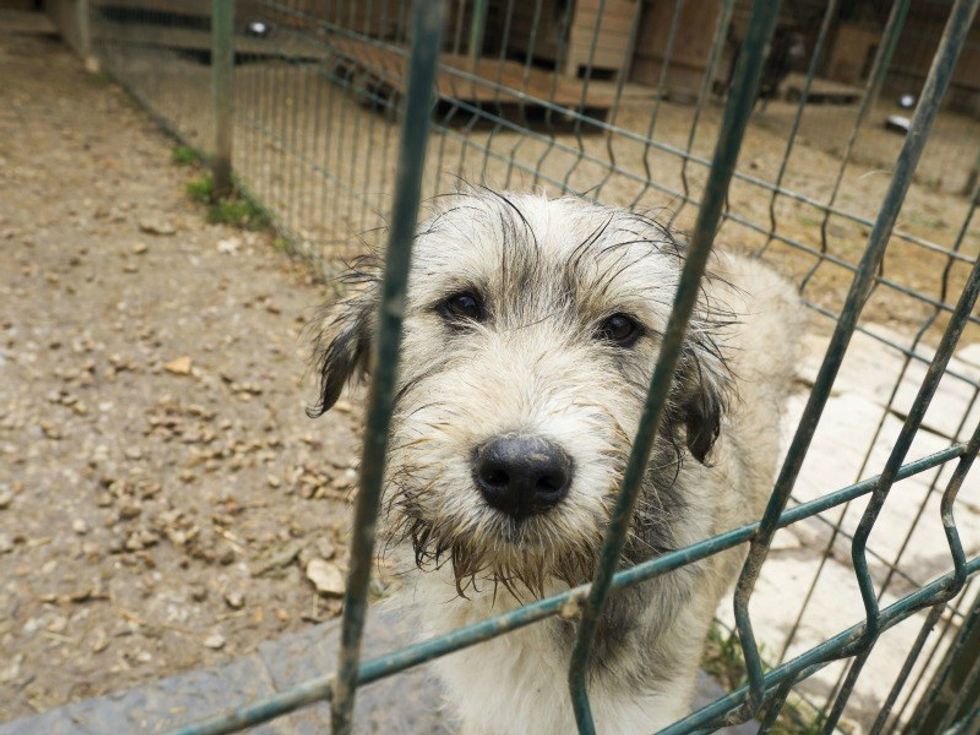 via: Shutterstock
Each dog or cat you pass has those sad eyes that make you want to adopt them all and quit your job to become a full-time animal caregiver. Even the best shelters have a hard time creating anything less than a depressing atmosphere.
The Wallis Annenberg PetSpace flips the traditional shelter concept on its head, and the result is nothing short of spectacular.
First opened on June 24th, the Wallis Annenberg PetSpace is referred to as "a unique community space featuring an interactive place for pet adoptions, an education center and a leadership institute," according to their website. This $20 million facility features 30,000 square feet and offers much more than just an adoption center.
Yep, that's a human-sized hamster wheel.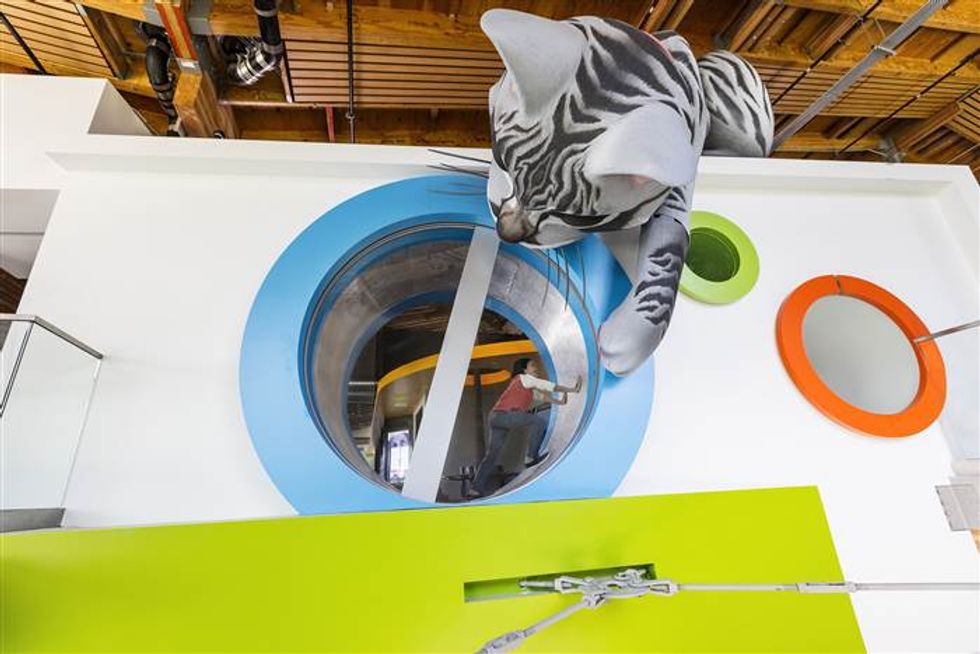 via: Wallis Annenberg PetSpace
General Manager Carol Laumen described the center to
TODAY
as a place for people to "come in and have fun, even if they don't want to adopt." Their website goes on to describe their mission as "to focus squarely on the mutually beneficial and dynamic bond between people and their pets, as well as the origins and science of that relationship."
The adoption suites allow guests to get to know the roughly 80 adoptable dogs, cats and smaller animals in a spacious and comfortable environment.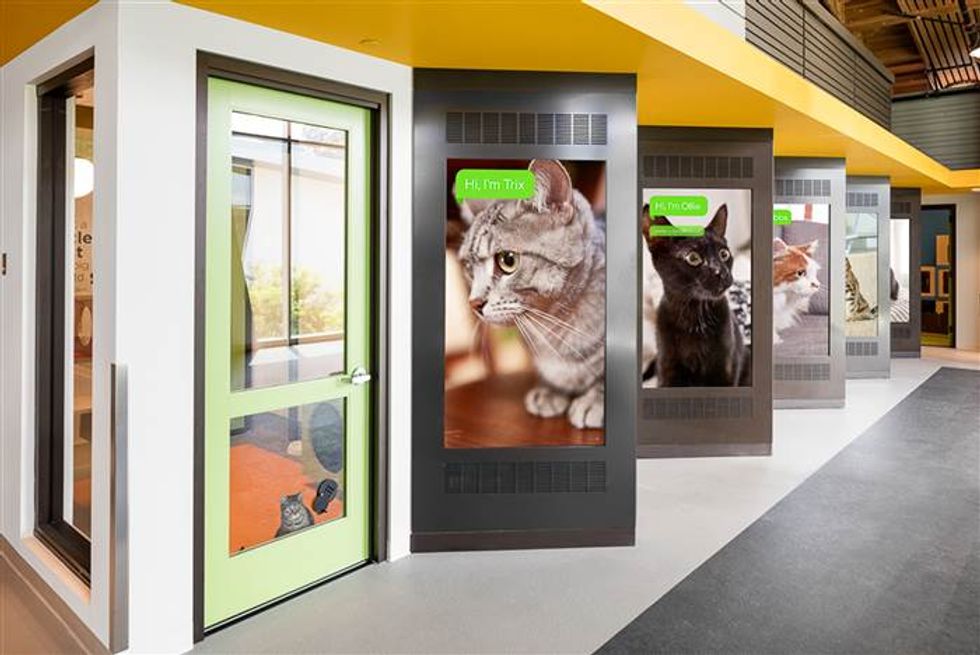 via: Wallis Annenberg PetSpace
What a refreshing change from the dreary bare-bones shelters we're all used to. It's hard to believe that this even
is
an animal shelter!
The creation of the Annenberg PetSpace was a labor of love for Wallis Annenberg.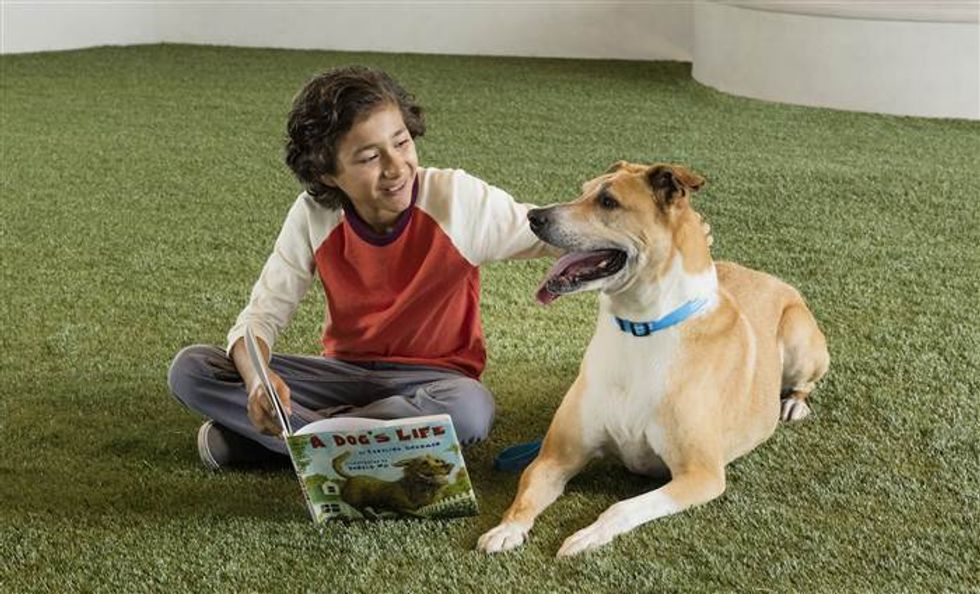 This cat activity space is a great place for adopters to get to know their new feline friends.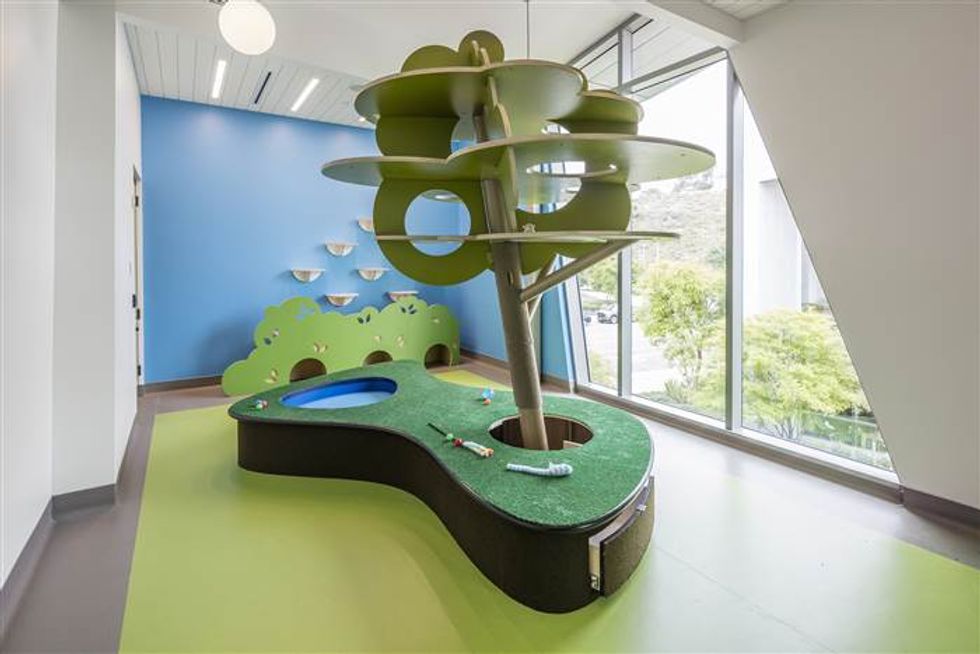 The modern space utilizes each and every corner so guests can have a truly unique and interactive experience.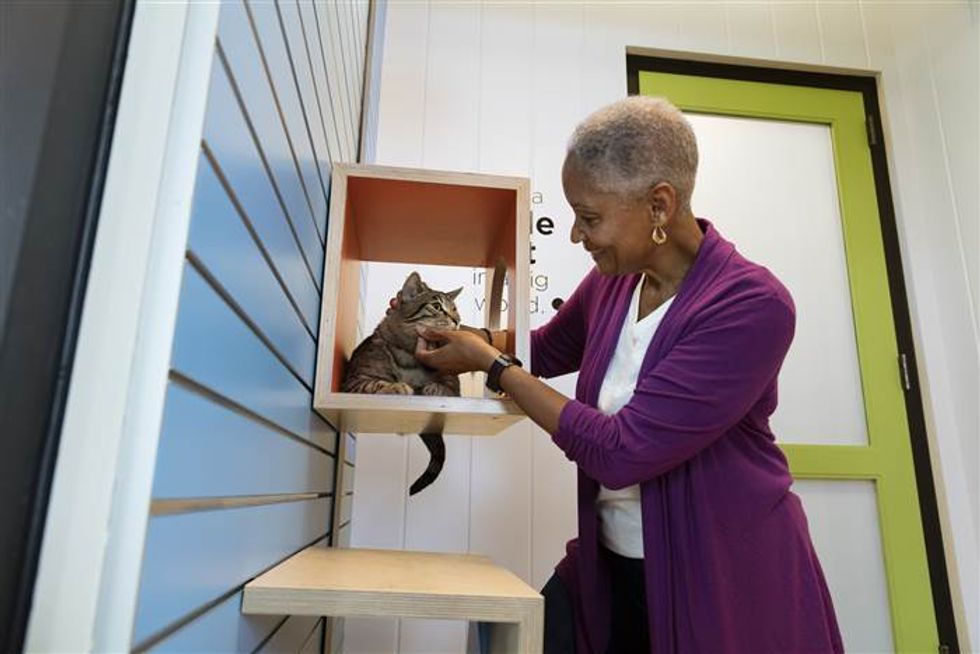 Even celebrities are endorsing this amazing new facility.