Lady Gaga and beau Christian Carino took a stroll through the woods on Wednesday in Montauk, NY. However, the pop icon, looked more prepared for a red carpet than a dirt trail. Per usual, she was styled to perfection, in a long black fitted skirt, ruffled crop top, and nude Louboutins—which we're crying about, because you know those things are ruined.
We've stalked Lady Gaga enough to not be surprised by this. Remember the meat dress?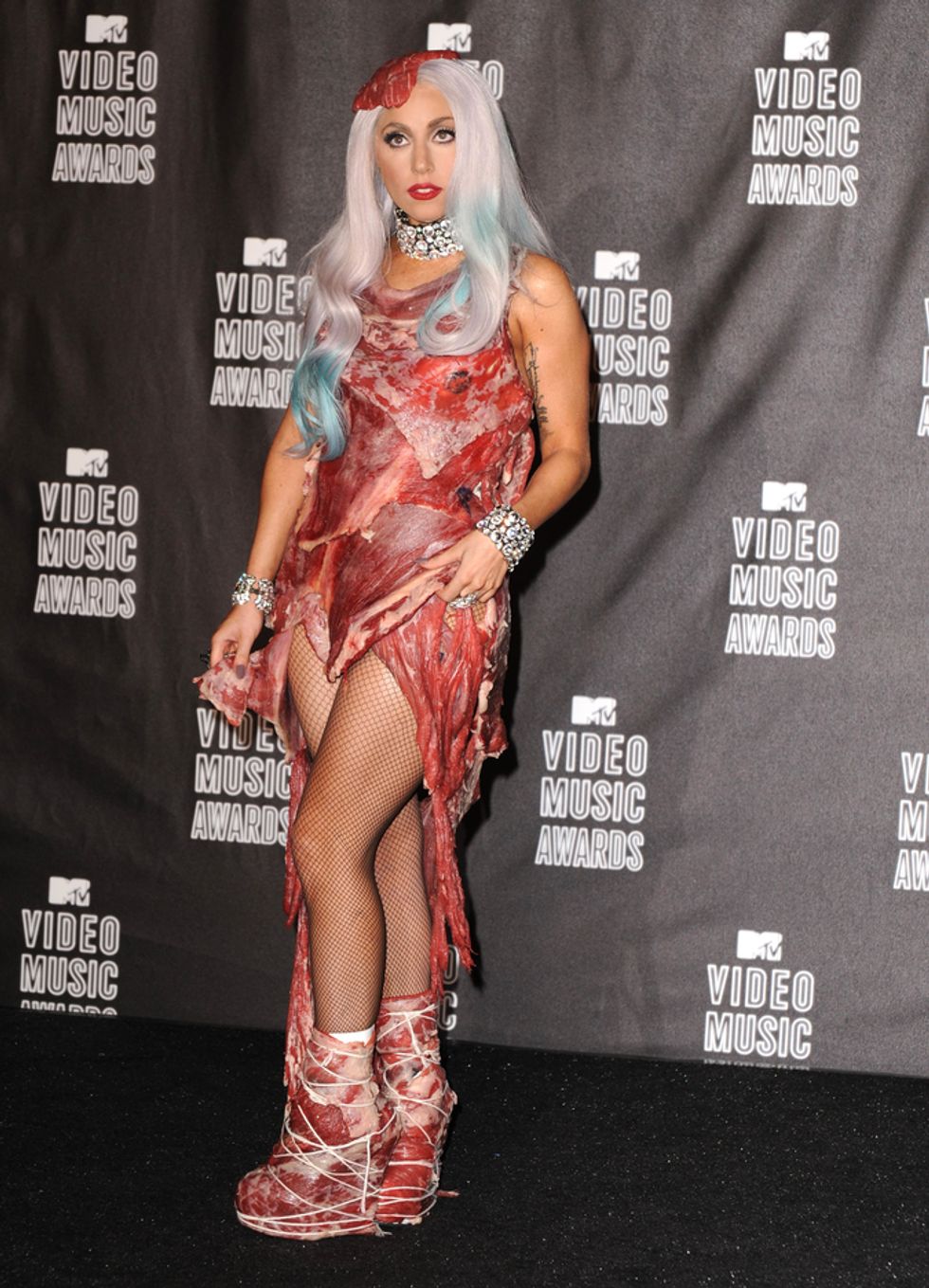 via: Giphy
She's freaking Lady Gaga. She can do whatever she pleases.
She's a magical creature. We wish we could get on her level.
But we do find it rather odd that her significant other seemed to come prepared for the outing and is seemingly unfazed by her outfit. I mean she could use a hand walking in those heels...help a girl out?
I admit that it makes no sense, but I love it.
Keep slaying, Gaga. Keep slaying.