Plus-size model, Ashley Graham, is super fierce.
While she's already shattered tons of glass ceilings...becoming Sports Illustrated's first plus-sized cover model, judging on America's Next Top Model, and so on...yesterday, she posted one simple Instagram that has the world buzzing like crazy...
After gracing Sports Illustrated's cover as the publication's first plus-sized model back in 2016, Ashley's star has been soaring sky high.
I wouldn't say she's single-handedly propelled body positivity and the plus-size industry.
Her Instagram feed has a little bit of everything for her followers.
She's also doling out a whole lot of curves along with her body positivity.
Yesterday, whilst vacationing in the Philippines, Ashley took a moment away from relaxing to post this powerful photo on Instagram...and the Internet went bananas.
Ashley's post has already inspired over 6,000 of her fans to share some of their deepest insecurities, like this...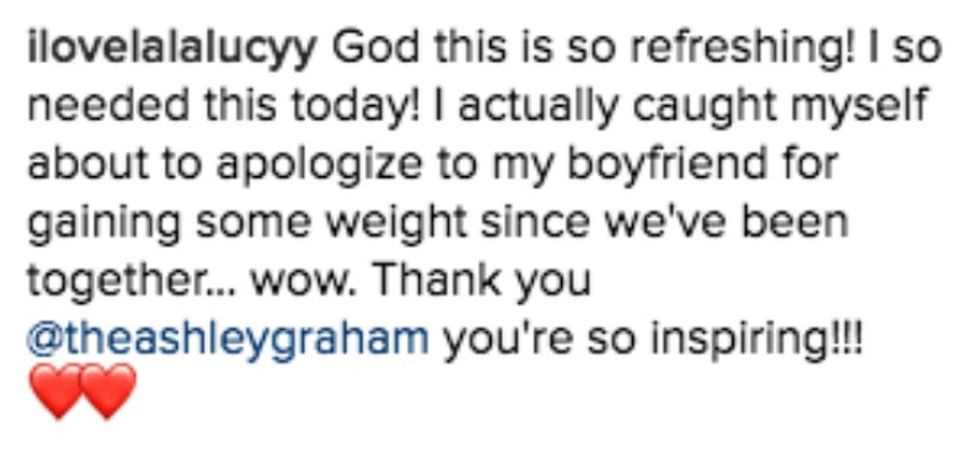 via: Instagram
While a select few have chosen to respond to Ashley's post with hate, an overwhelming majority of the comments are filled with love, love, love.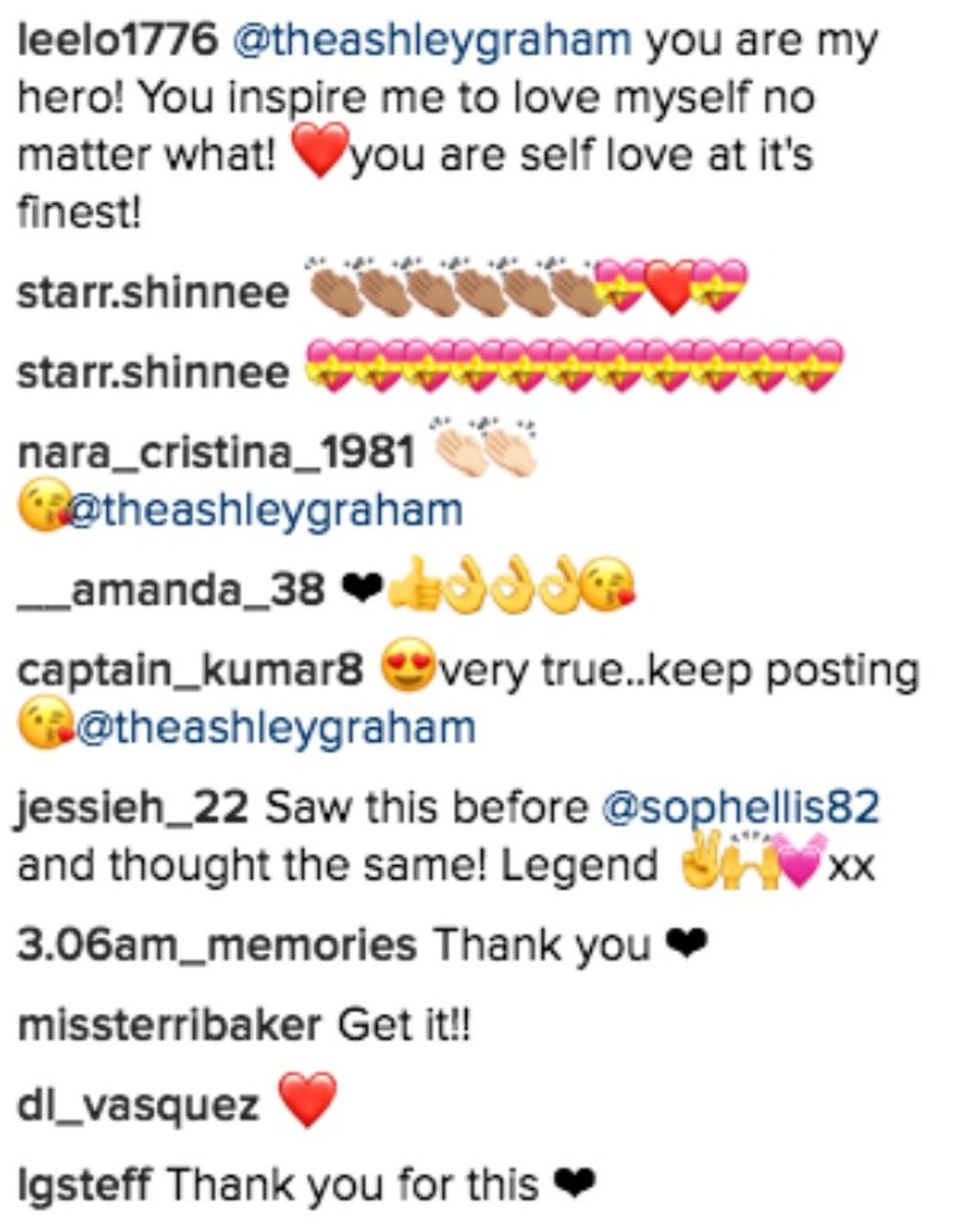 via: Instagram
Folks everywhere are so on board with Ashley's message and mission, and I mean...how could you not be?
Ashley's body positivity is seriously contagious.

via: Instagram
This rockin' babe continues using her platform to uplift and empower other women, encouraging mass body acceptance.
Since then, she hasn't let the haters or critics slow her down one bit.
She's living her best life. And has the pictures to prove it.
Whether it's exhibiting her flaws or speaking to her struggles, she's empowering people who might otherwise feel marginalized.
Does that make her a hero? To some, yes!
It would be haphazard to throw that designation around every person, but Ashley's making a big difference.