Zac Efron might have been keeping his relationship with his new girlfriend on the down-low, but the hot tea is now spilling after cute ass details about how they originally met have been revealed.
You don't want to miss this one, ladies and gentlemen...
Zac Efron has been on our screens for well over a decade now.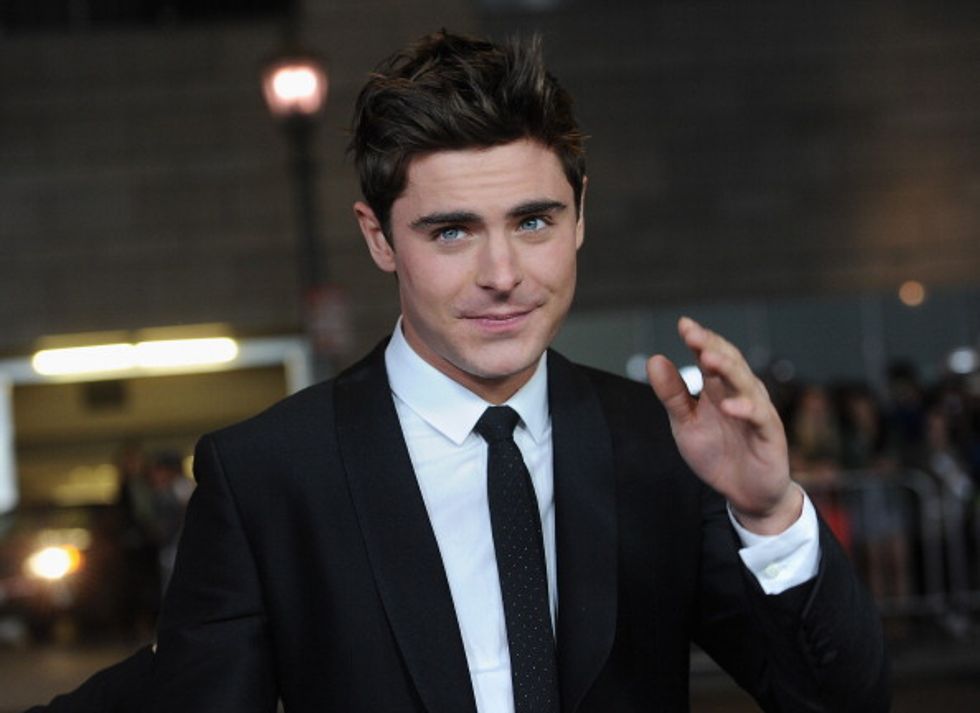 Zac Efron first came into our lives in 2006 as the fresh-faced, sparkly-eyed teen, Troy Bolton.
He was the ultimate teenage heartthrob.
And young girls all over the world instantly became obsessed.
And, after his success in High School Musical...
Efron went on to play a number of other roles of a similar nature, including another teen heartthrob, Link Larkin in the remake of the 1988 musical, Hairspray.
However, as he got older...
Zac dropped his younger, more adolescent Disney image, and began taking on more mature roles.
The teenager we once knew and loved was gone...
Although he began appearing in many more R rated movies...
Including crude comedies such as Dirty Grandpa and Bad Neighbours.
Oh, and we can't forget the time he starred in the Baywatch remake...
Himself and The Rock certainly got a lot of attention.
And the most impressive part about his role in Baywatch?
The actor managed to build his "
Baywatch
appropriate" body in just
twelve weeks
when he was in training for the role.
But, in more recent times...
The actor has ditched the abs and ventured into much darker territory with his portrayal of the notorious serial killer, Ted Bundy.
Extremely Wicked, Shockingly Evil and Vile told the story of the demented killer...
And depicted the journey of Ted and his girlfriend, Liz, as he is captured and accused of his many murders.
And, yes, Efron did the impossible...
He managed to make thousands of women suddenly become attracted to a serial killer... Despite his lack of
Baywatch
abs. If that isn't a skill, we don't know what is.
But putting aside the "hot serial killer"...
His on-screen relationship with Lily Collins.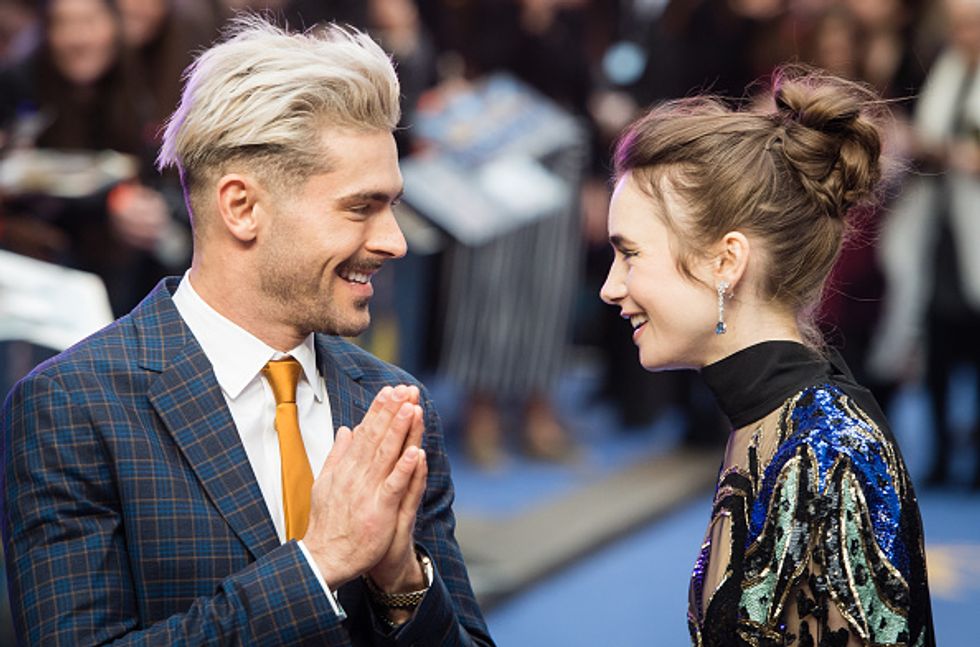 It led to speculation about the pair and if they were seeing each other off-screen too. I mean, the chemistry was undeniable, but maybe that's because they're just amazing at their job...
Those rumors have been completely squashed after we recently found out that Efron was actually seeing someone else...
And she's just a regular girl next door with a normal waitressing job.
That's right, ladies, she's currently living all of our teen fantasies after she met him on the job.
People reported that the initial meeting happened in Byron Bay General Store & Café in June.
outlet
said this: "You can tell that they are having fun. She spends a lot of time at this house."
Apart from sharing the name with his most prominent ex, she is apparently nothing like the women he's dated before.
TMZ
recently revealed that he was "burnt out living in and around Hollywood." He seems to be tired of the hustle and bustle that fame brings with it.
Now I don't know about you, but this is sounding a lot like the plot of a 2012 rom-com...
And I'm dying to see how it's going to play out.
Even though Efron hasn't been vocal about his newfound love, it seems as though things are going well.
According to multiple other media outlets, Vanessa has been a good influence on him.
Us Weekly
reported that they are spending "a lot of time" together which means "most nights," and the pair are "very smitten with one another."
They continued:
Instead of binge drinking in the back of clubs, they would rather spend time together outdoors.
From sporty getaways to cute brunches, the two seem to have found the activities they like spending their time doing. Ugh, isn't this exactly what fairytales are made of? I love them being in love.
Anyway, the cuteness continues as The Cut recently revealed that he may even be planning a permanent move.
Even Daily Mail has reported that the two look like "any other local couple."
We hope this blooming romance lasts a lifetime and then some.