For centuries, alchemists, dabblers and court magicians have tirelessly been searching for the secret to everlasting wealth, the recipe for the transfiguration of earth into gold.
Well, it turns out they need look no further than acclaimed actor, Zoe Saldana, who has stared in three of the five movies to have grossed over $2 billion at the box office. Although, if you're planning on recruiting her mystical finance powers for a movie, you might want to bear in mind that she always does best in a ridiculous alien costume... 
Keep scrolling to hear more on the five movies that grossed over $2 billion and on Zoe Saldana - we were shocked to see her without all that special effect make-up on!
Who is Zoe Saldana?
 You've definitely seen her before. 
Remember Avengers: Infinity War?
Yeah, the one about the big blue bald alien who goes on a quest to find the perfect prog-rock glove. 
Zoe played Gamora.
The tearaway alien love interest with a lust for life. 
You know, Gamora...
The one who gets together with a not-so-chubby-anymore Chris Pratt.
Do you know how much Infinity War took at the box office?
$2.04 billion. That's almost a whole Donald Trump!
Then, after that, there was Avengers: Endgame.
The grief-ridden sequel to Infinity War, wherein the Avengers put their differences aside and come together to collaborate on a series of self-help books - I don't know, I haven't seen it... 
Endgame topped the $2 billion mark after just eleven days.
That's over $2000 per second… 
And there was Avatar!
Okay, I actually saw this one. It's about how war is bad, and nature is good.
Clap, clap Mr Cameron. 
Avatar was one of the top-grossing films of all time.
It took $2.7 billion at the box office - that's an unheard-of amount of money for a movie! Particularly for a movie in which the dwindling recourse is actually named, "unobtanium"... 
Saldana once again stars as the alien leading lady.
Only this time she's blue, 8ft tall and has this weird fetish for dreadlocks. 
And there's more to come!
Avatar is set for a sequel very soon. Which should take just as much at box office!
And there's a third Avatar movie in the works.
That's an unhealthy amount of blue aliens...
So what are the other two movies to have grossed over $2 billion?
Well, one is another film about aliens and the other is about a young girl's quest to get steamy on board sinking ship. 
First up: Titanic!
Viewers flocked to see this blockbuster and it's still iconic today!
The movie was hugely successful.
It took well over $2 billion!
Enough money for James Cameron to…
Buy his very own vanity submarine. Sigh. 
The other insanely successful movie was Star Wars: The Force Awakens.
In 2012, George Lucas sold the franchise to Disney - the Thanos of cinema. Disney promptly spun a whole new Star Wars story for angry nerds to bicker about on Internet forums for years to come. 
How much did it take?
$2.066 billion! And that's not counting the endless merchandise pumped out after it goes to DVD. 
Back to Zoe!
Zoe has had the pleasure of appearing in three of these hugely successful movies; that's a better credit than any other actor!
So she must be rolling in it, right?
Yeah, she is.
She's amassed a personal wealth of roughly $20 million!
So what does she really look like?
Now that you've seen her in full prosthetics, jumping from intergalactic romance to intergalactic romance - we're sure you're curious to see what she looks like as a human. 
Here she is…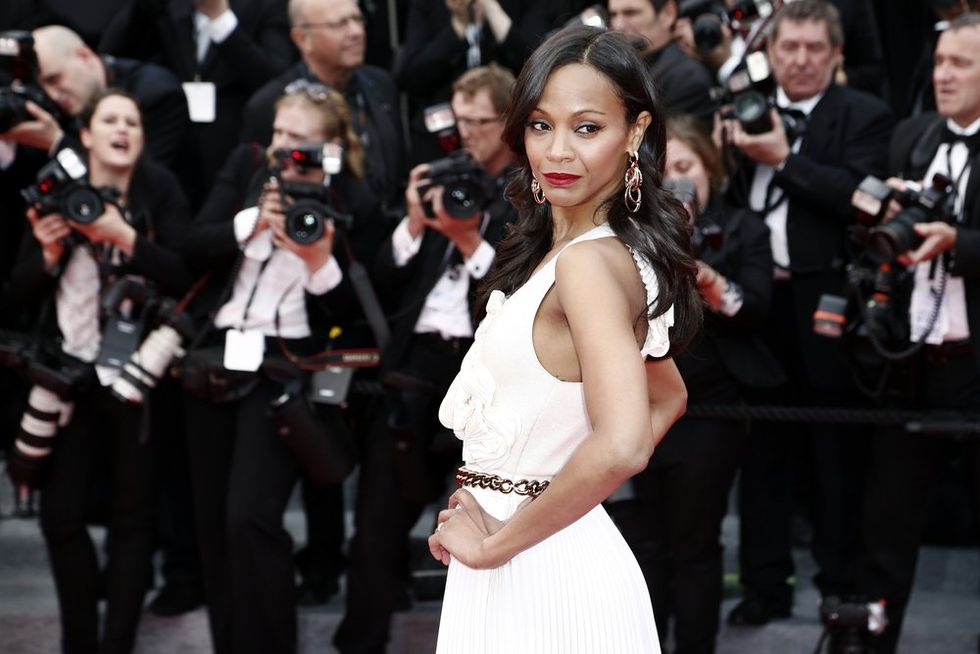 via: shutterstock
Such a beauty!
How did she get where she is today?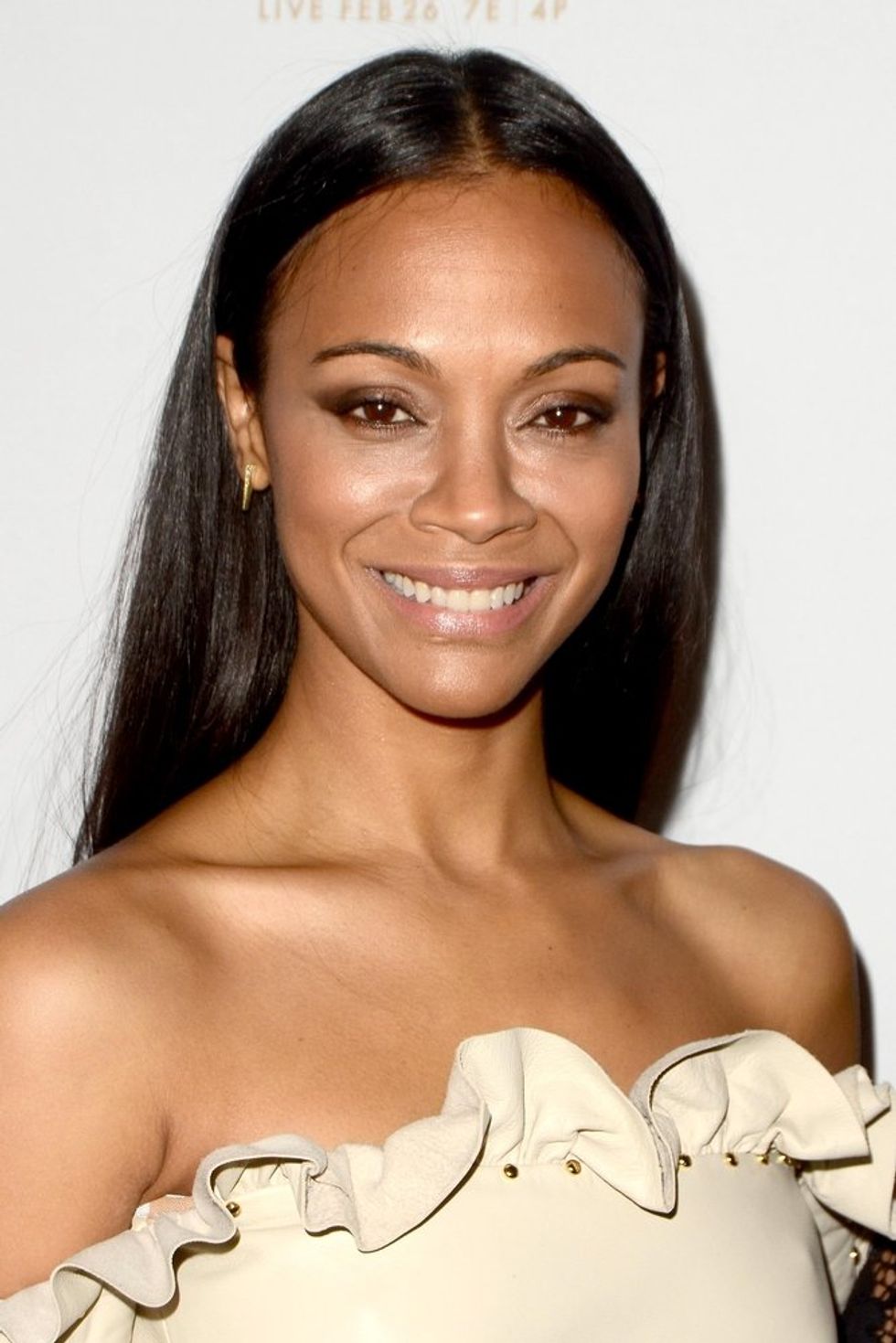 via: shutterstock
Here's a little about her back-story.
Zoe was born in New Jersey.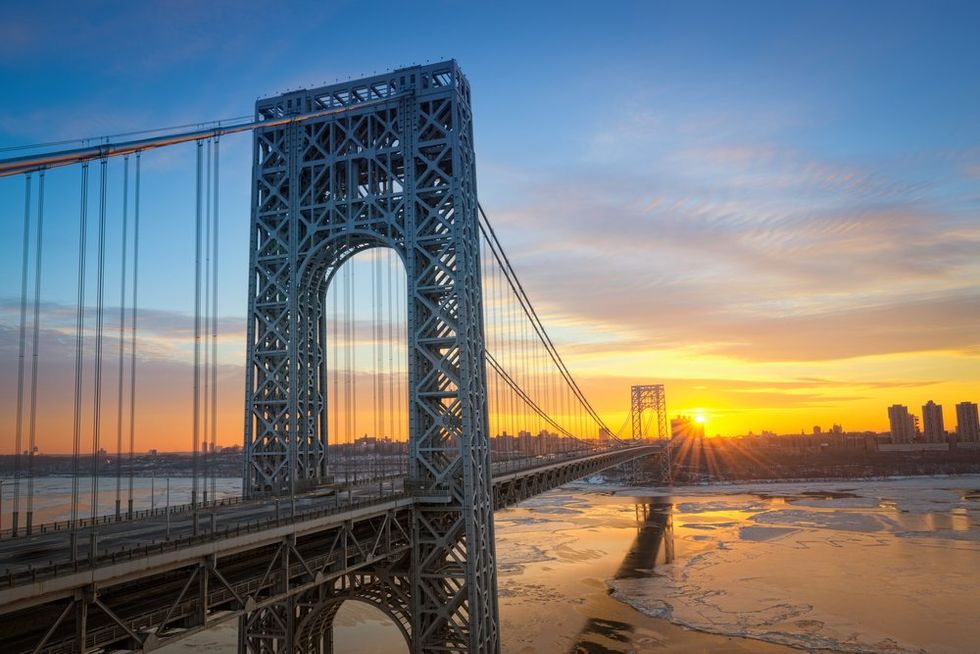 via: shutterstock
Passaic to be exact; the same home town as Paul Rudd!
She has a Dominican father and her mother is from Puerto Rico.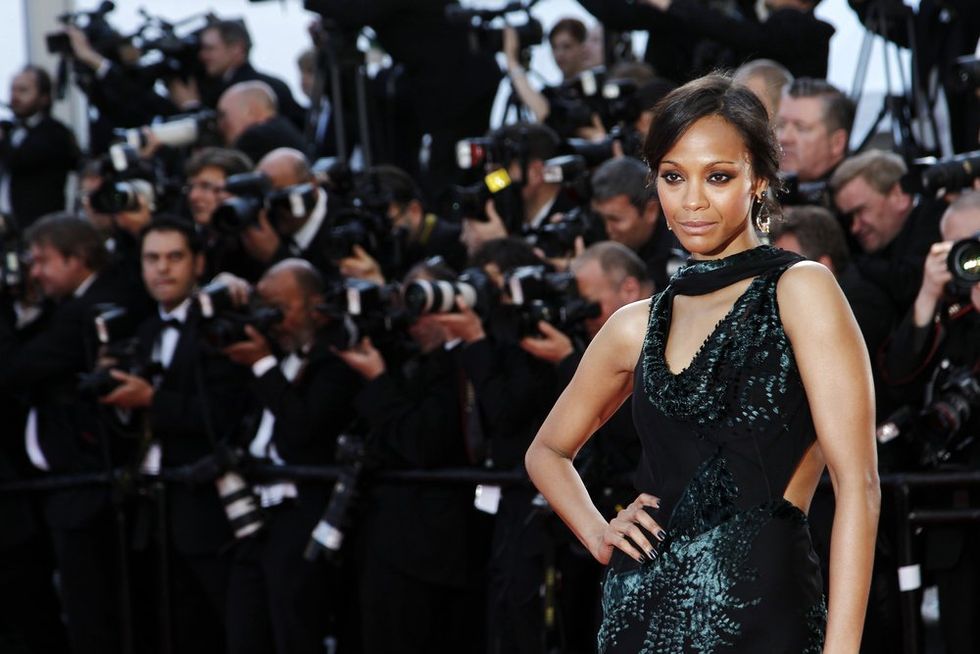 via: shutterstock
Zoe was raised bilingual in Spanish and English. 
When she was 9, she found dance.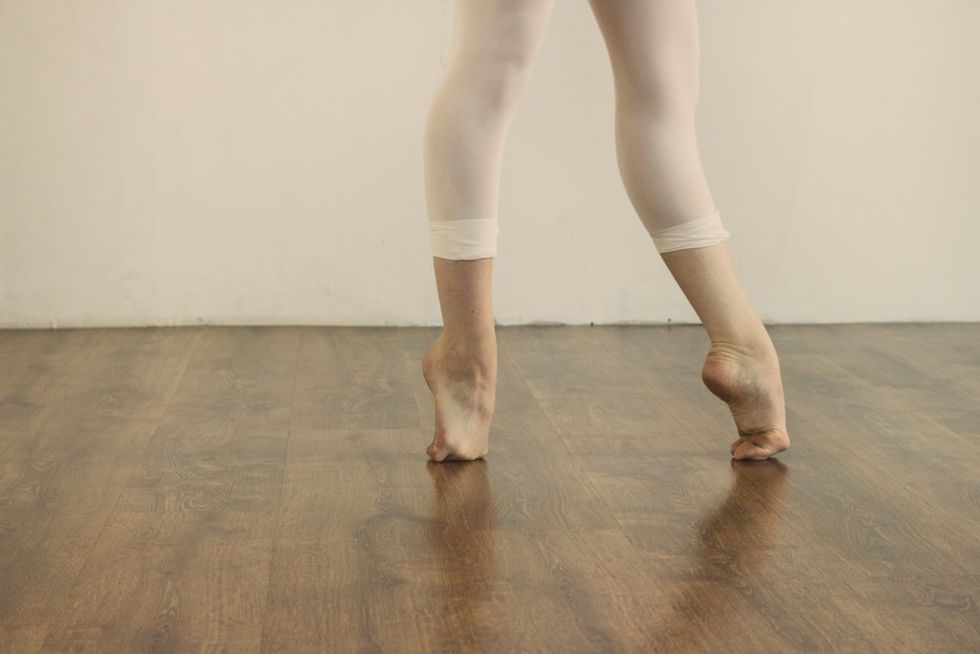 via: shutterstock
Ballet was her first love. She enrolled in the ECOS Espacio de Danza Academy. 
Too much pride...
Zoe told Vanity Fair that she had far too much pride to just become a corps de ballet. 
Saldana joined Faces theatre group.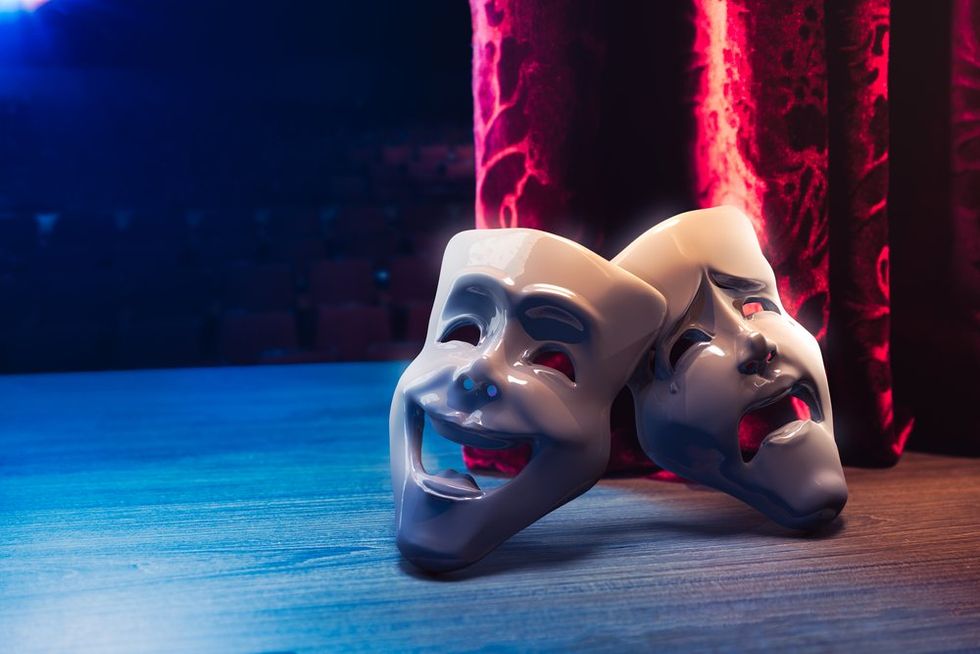 via: shutterstock
That's a performance group based in Brooklyn. 
"I have a coat - of many colours!"
She appeared in a New York Youth Theatre production of  Joseph and the Amazing Technicolor Dreamcoat, which led to her recruitment by a leading talent agency. 
Then things really kicked off.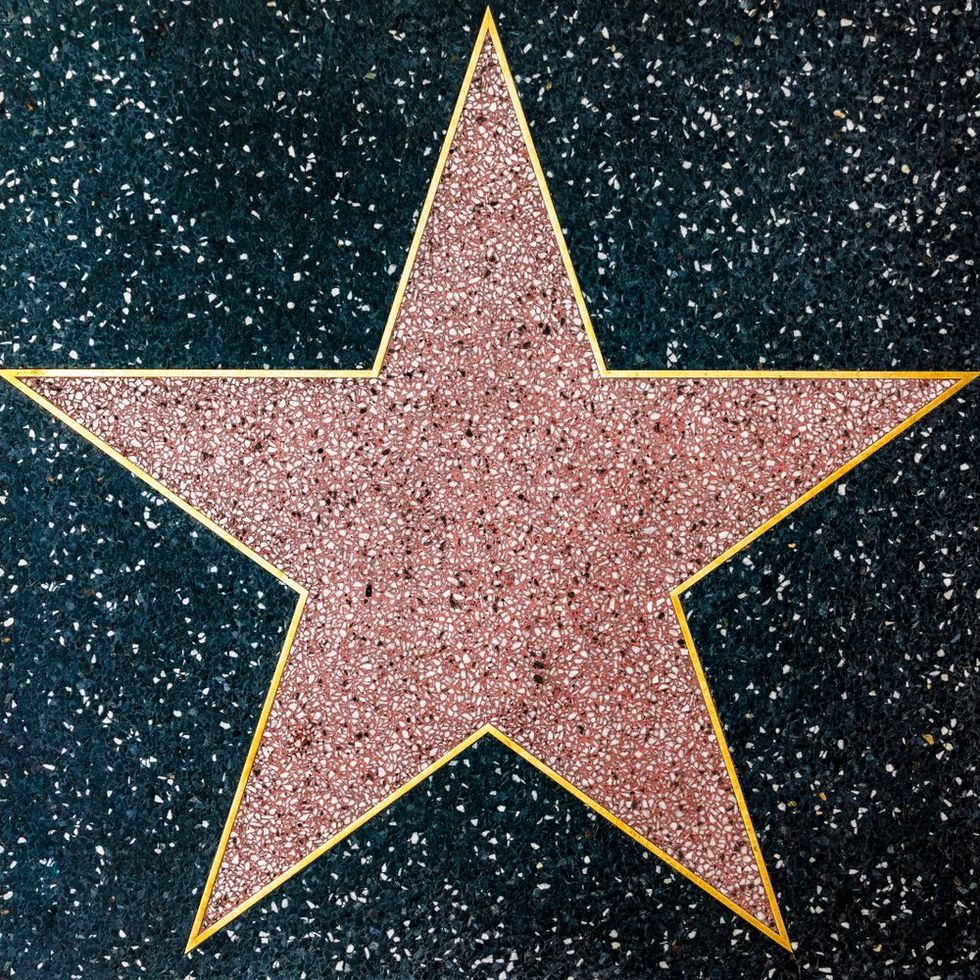 via: shutterstock
Saldana broke her chops acting in Pirates of the Caribbean, Law and Order, Star Trek and The Terminal and, from there, she became the great success that she is today. Now that's impressive!