Who doesn't love Disney? It doesn't matter what age you are, it seems as if the world will always be obsessed with the franchise. From courageous Disney princesses to funny, talking animals, it has provided all of us with some entertainment and continues to do so till this day.
Recently, Disney has made an exciting announcement and this one is for all the older fans! Yes, I'm talking to you! I have some good news: Disney is throwing a "grown-up party," and, yes, there will be lots of alcohol and free candy!
I've got all the latest gossip about what the event will entail, so stick around to find out!
Disney is known for throwing the best events.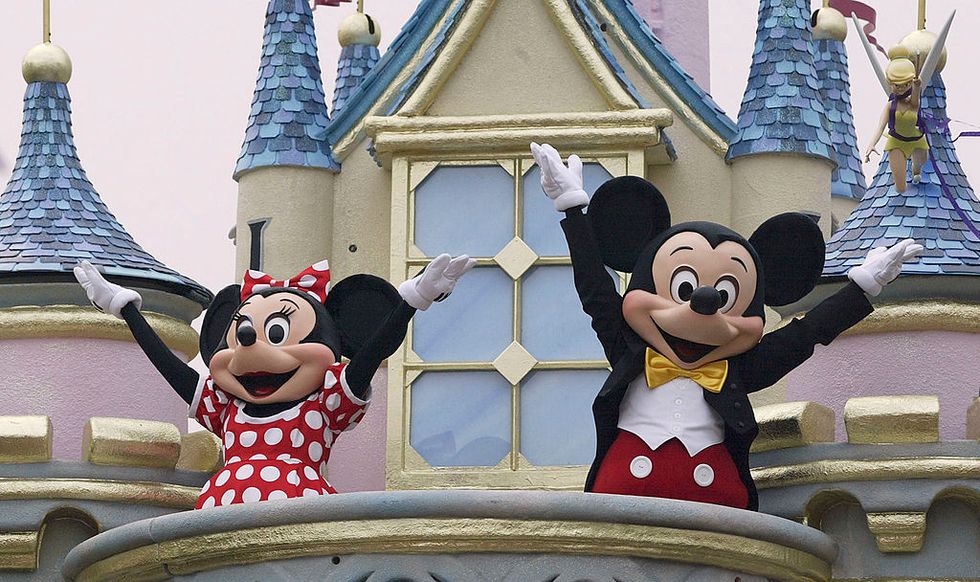 via: Getty Images
From dinner parties to meeting your favorite childhood characters in real life, Disney really knows how to make people's dreams come true.
And they take Halloween festivities very seriously.
Halloween is one of the best holidays of the year, in our humble opinion, and Disney seems to think so, too! Check out some of the cool ways that Disney manages to get us into the mood before we dive into what they're doing to celebrate this year!
1. Disney's Not So Scary Spooky Spectacular.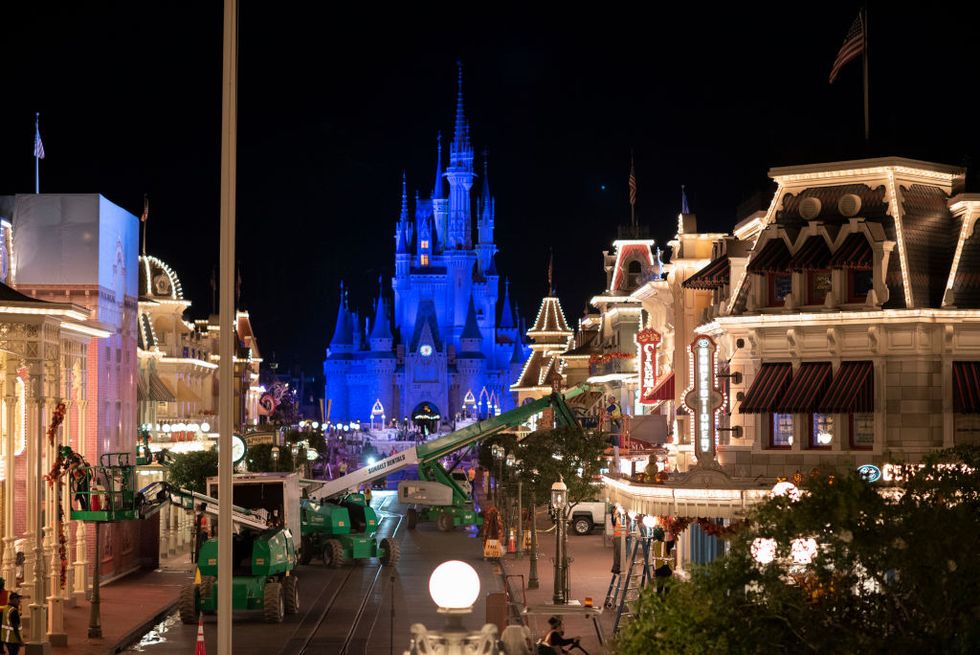 via: Getty Images
Disney is having a spectacular new fireworks display for Halloween. The show will feature Jack Skellington as the host and will also include a tour through a haunted house!
2. Everyone's dressed up!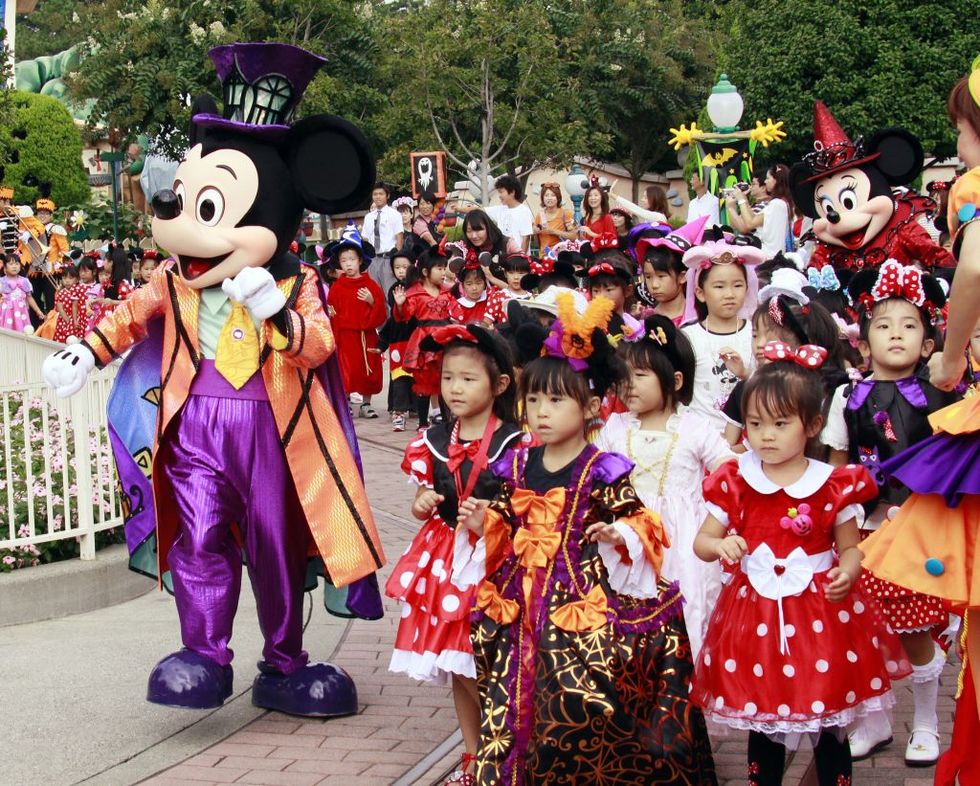 via: Getty Images
Halloween wouldn't be Halloween if there weren't costumes! That's exactly why Disney encourages park go-ers to visit the resort in their best spooky attire. But there are a few guidelines to make sure that things aren't
too
spooky.
3. The Disney Junior Jam.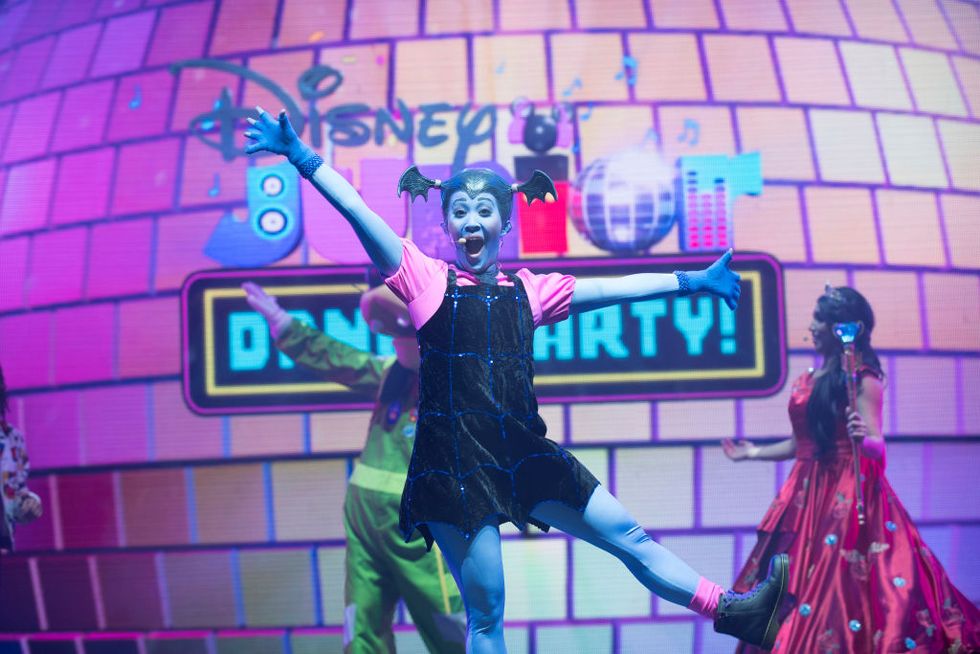 via: Getty Images
This one is for the kiddos! They can spend the night dancing away with their favorite spooky characters including Timon and Vampirina! This is also a chance for the adults to relax and have a drink while their children have some more fun!
4. Make-over!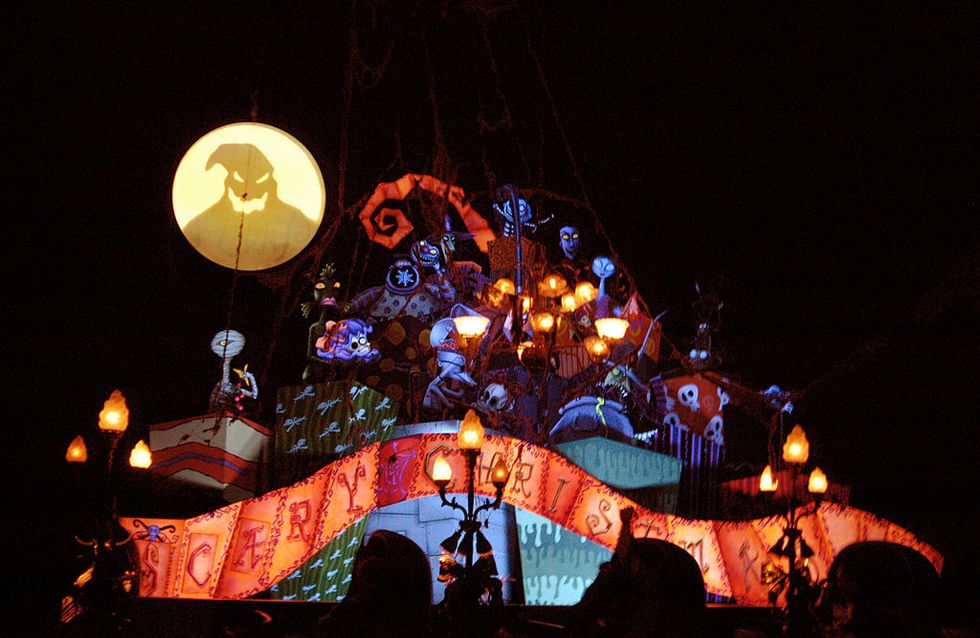 via: Getty Images
Enjoy the park in all it's Halloween glory! The entire park gets a chilling make-over. On Space Mountain, guests will ride in
complete
darkness, the Pirates of the Caribbean ride will have real pirates in the line and the "Mad Tea Party" is enhanced with spooky music.
5. Everyone can Trick or Treat!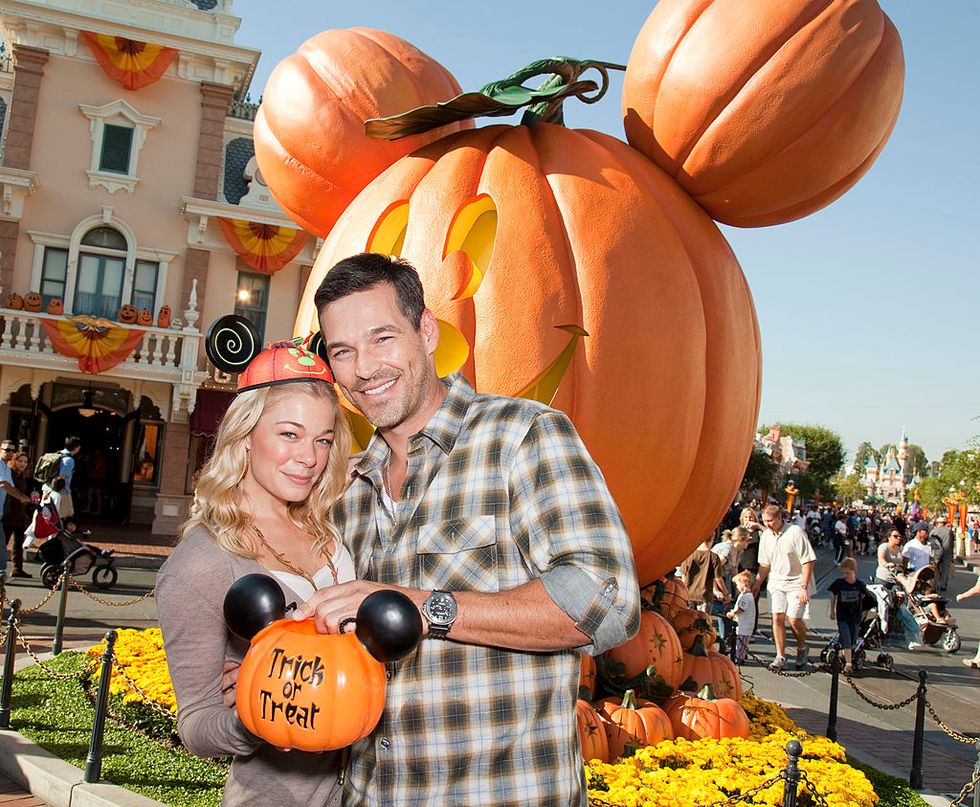 via: Getty Images
The park unveils treat trails in which families can go and get some free candy!
6. Hocus Pocus Villains Spelltacular.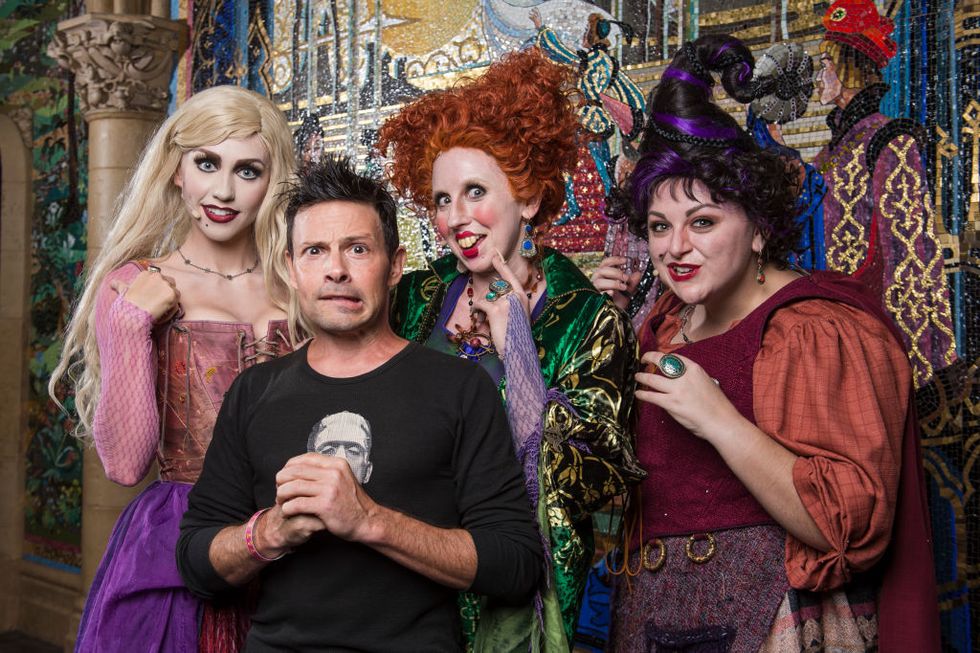 via: Getty Images
This is the prime time to see all the Disney villains in action. They put on the most amazing family-friendly shows!
7. Mickey's Boo-To-You Halloween Parade.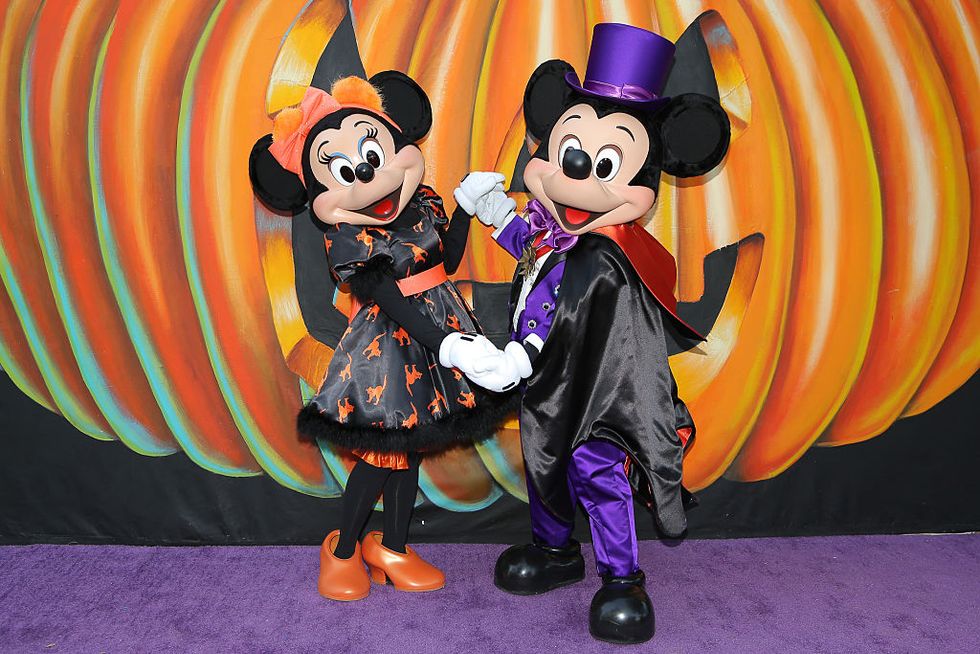 via: Getty Images
Another one for the young ones! They'll love seeing their favorite Disney characters dressed up in costumes. They might even have the opportunity to snap some pictures with them if they're lucky!
8. A sing-along with the Cadaver Dans.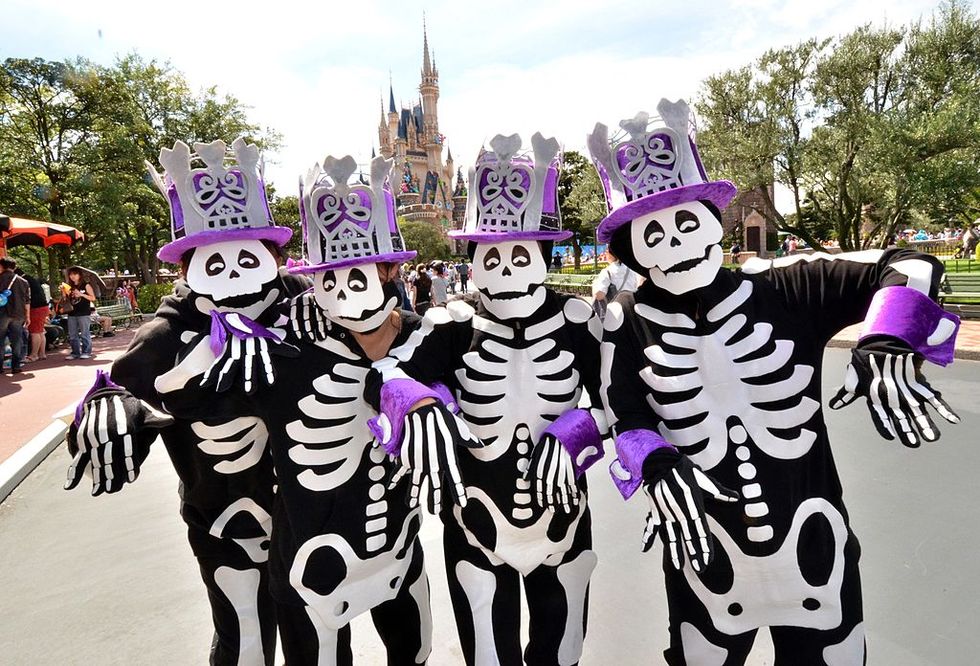 via: Getty Images
The Halloween version of the "Dapper Dans" will be singing some spooky songs and urging fans to join in so make sure you go and belt out a few notes!
9. A party at Cruella's Halloween Hideaway.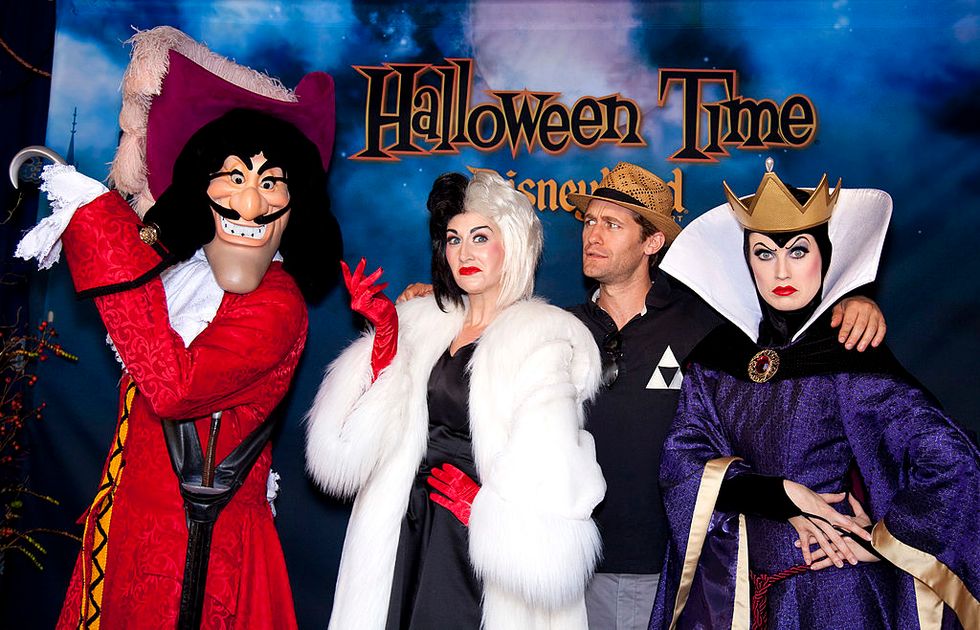 via: Getty Images
For an added charge, this event is exclusive to the Not-So-Scary Halloween Party. You can attend Cruella's Halloween Hideaway! There are plenty of sweet treats available at the party as well as a good seat to watch the Halloween parade from.
10. Snacks and more snacks!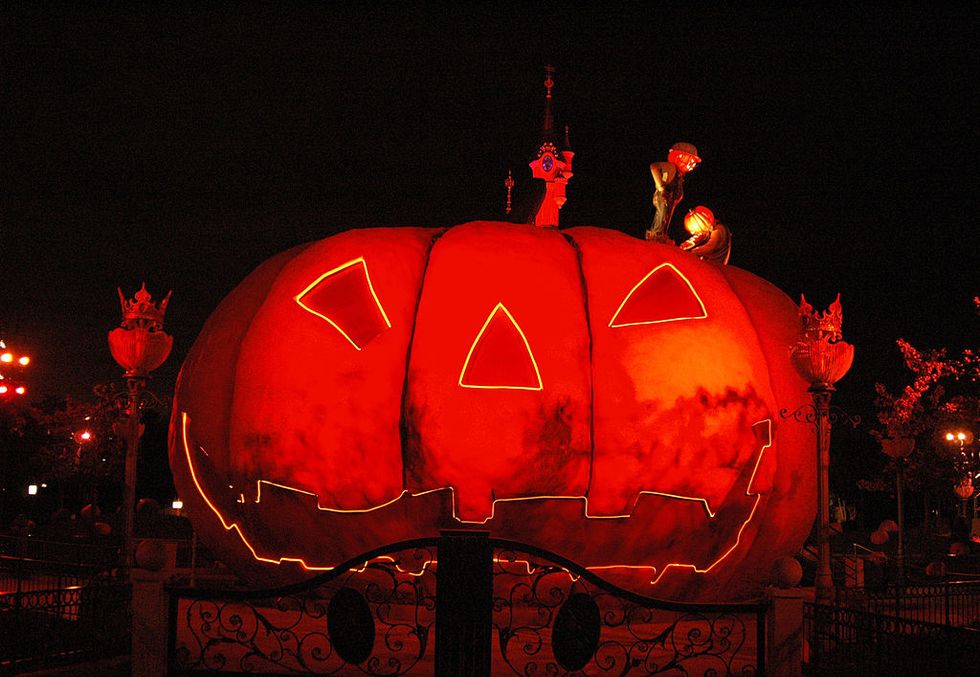 via: Getty Images
During Halloween events, you can have the pleasure of dining on some exclusive treats including Mickey waffle sundaes, Jack Skellington push pops, and candy corn ice cream!
And, this year, Disney is cranking things up a notch!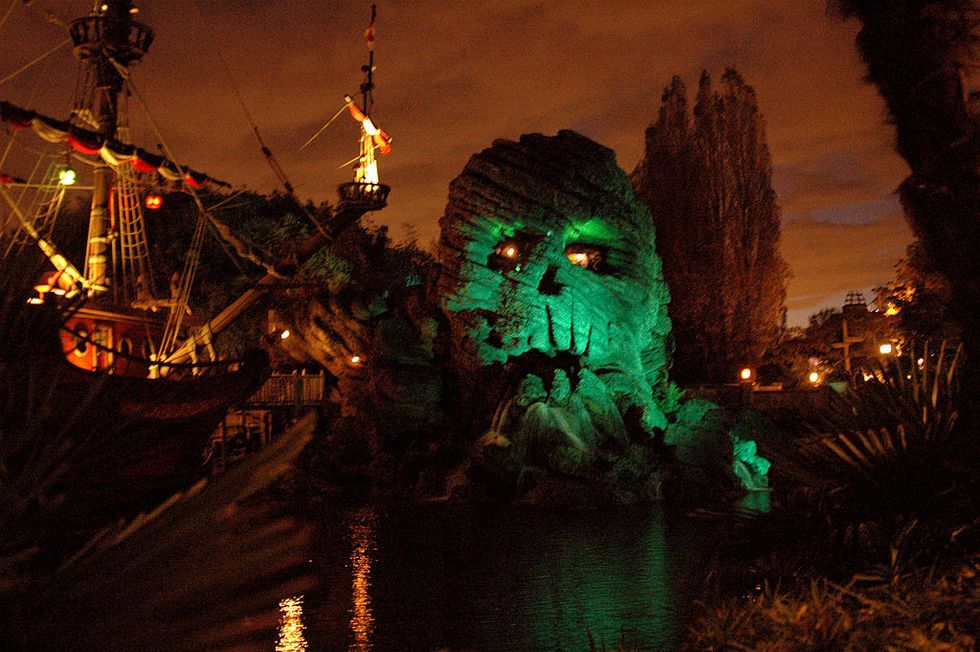 via: Getty Images
Halloween is not only a time for
children
to have fun and Disney understands that. That's why we're happy to announce that they're throwing a "grown-up" party with booze!
Yes, you read that right!
Disney must have read our minds, because they've released details on the new party, which is named "Oogie Boogie Bash," and is supposed to be a treat for teens and adults!
And, let me tell you, it sounds amazing!
Apart from the fact that you can openly buy alcohol, there will also be lots of free candy.
What more could a person want?
Imagine having a shot with Mickey Mouse? It sounds like a dream, right?
And, if that's not enough, there's so much more!
The Nightmare Before Christmas inspired event is packed with wild rides, decorations, and Oogie Boogie and all his villain friends.
The palace restaurants will provide a dining experience like never before.
Inside the iconic movie palace, expect to be greeted by some spooky guests. The whole place will be transformed into a haunted house, with an enhanced digital experience. And, after your meal, you can follow the trails which will be lined with cauldrons of candy as well as your favorite villains. But, be careful, they might not be as nice as you're used to them being!
Be warned, the "Oogie Boogie Bash" is open for a limited time.
Starting on September 17th and ending on Halloween, you had better book your tickets now to avoid disappointment! Ticket prices range from $110 to $145 per person and can be bought online on the
official website
.
I have something to keep you occupied until Halloween...
If you're feeling nostalgic, keep reading to hear about the upcoming Home Alone remake. It'll make you feel like you're sat in your childhood home with a cup of cocoa in one hand and the TV remote in the other.