He's the ultimate good guy isn't he. And now Dwayne The Rock Johnson is proving it yet again.
This time, he's done so by gifting his lifelong friend, who took him in when he was homeless, with a truck.
Keep scrolling to check out the beautiful moment.
The Rock is a real life superhero.
And time after time after time again he proves it.
Dwayne "The Rock" Johnson is one of the most recognizable celebrities in the world.
With his staggering 6 ft 5 inches, 260 lbs frame, he'd be pretty hard to miss - but it's his expressive face (and infamous eyebrows) that really set him apart from the rest.
He rose to fame as a professional wrestler...
This is where Johnson first earned his nickname "The Rock" - thanks to his ring presence. We certainly wouldn't want to face off against him!
But Johnson also made a clever career move...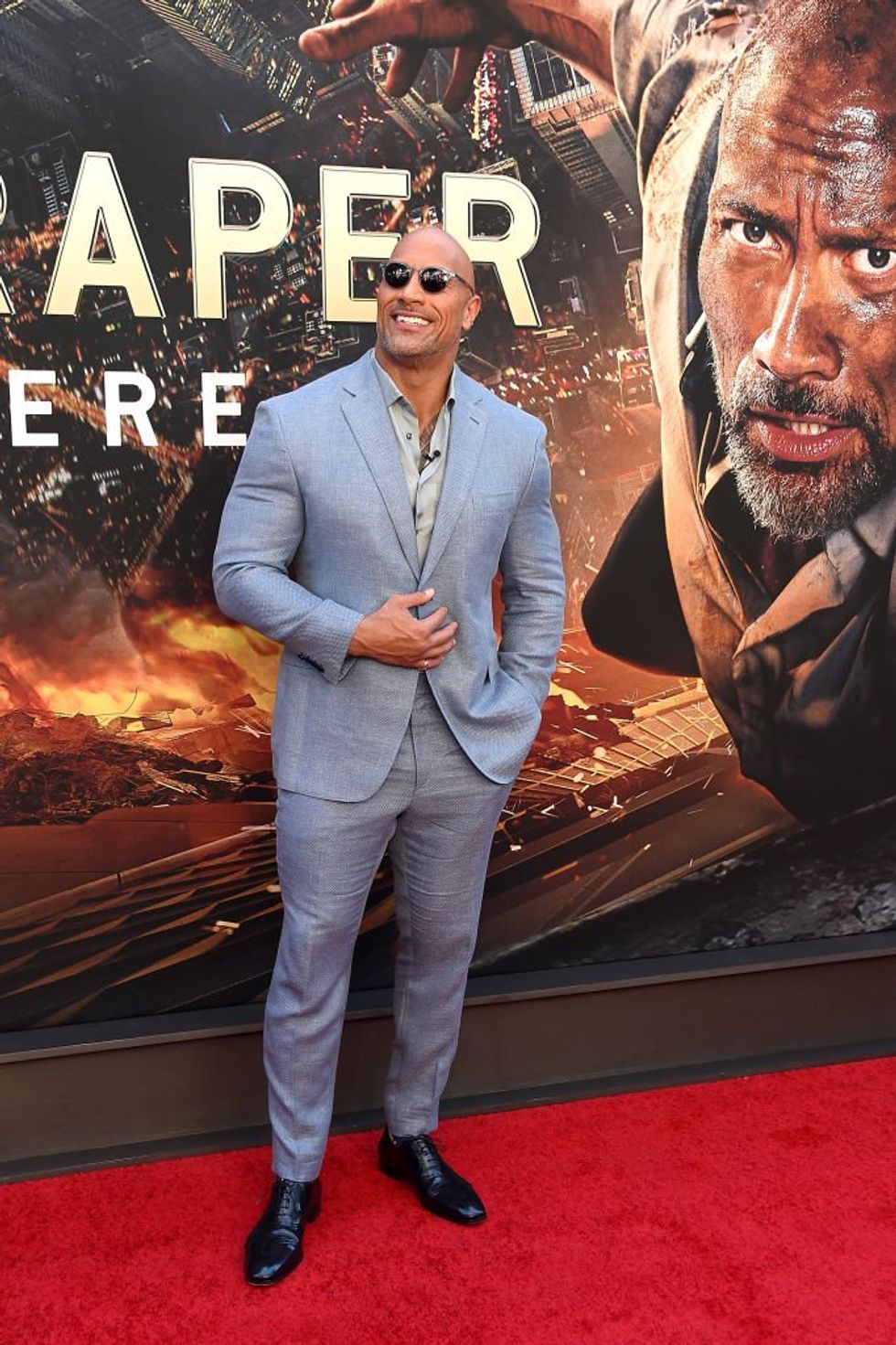 Knowing that there was limited longevity in wrestling, Johnson successfully transitioned his career into another sphere. He's now as well known as an actor as he was as a wrestler.
He's also known for being a beloved internet presence.
This brilliant image of him wearing a turtleneck, gold chain, and, inexplicably, a fanny pack, is a particular highlight that the internet loves to bring up.
He's had some iconic movie roles.
Johnson is probably most famous for his performances in the Fast and Furious movies. He plays Luke Hobbs, an intimidating special agent and self-described "ice cold can of whoopass."
Younger fans may know him from somewhere else though...
Johnson voiced the demigod Maui in the huge Disney hit Moana - complete with an amazing song and rap which sent the internet into hysterics.
But for many, Johnson will always be "The Rock."
So it's safe to say Johnson has built an enviable career for himself.
And he's never been short of fans...
For a long time, many have cited Johnson as one of the nicest guys in Hollywood - in stark contrast to his intimidating appearance and controversial wrestling reputation.
For instance, on several occasions, he's weighed into politics.
And it hasn't gone down so well with people.
He even publically endorsed Joe Biden...
Causing
thousands
of fans to unfollow the star.
But all this doesn't seem to have impacted his follower count too much...
A few weeks back, news arrived that Johnson had passed 200 million followers on Instagram...
Making him the most-followed American man on the social media platform.
And it gets even more impressive...
When you include the numbers from other social media sites, the star boasts over 300 million followers.
Johnson took to his Instagram to celebrate the occasion.
The star shared a toast, as well as a life lesson.
"Lesson I learned, as I just surged past 200 MILLION FOLLOWERS," the star began his lengthy post.
"Here's what I've learned these past few weeks and maybe, you can find value in this take away and apply it to your own life."
"Always speak your truth."
"And when you do speak your truth - do your best to speak with dignity, compassion, respect, poise, and empathy."
He continued.
"Even when the conversations get uncomfortable - when you approach with respect and care - on the other side of discomfort - is clarity and progress. "THANK YOU, THANK YOU, THANK YOU for giving me the space to speak my truth."
He didn't stop there...
"You have my word, I'll always do my best to speak my truth with dignity, respect, empathy, and GRATITUDE. "That's my lesson I've learned."
Watch the full clip below..
He got his lifelong friend a present he will never forget.
Why?
Captioning the post, The Rock explained:
My life (especially my teenage years) has been full of the wildest twists and turns - yet God and the universe had always found a way to put a few people in my path that would change the trajectory of the road I was going down. Meet one of my lifelong friends, Bruno Lauer — or I prefer to call him, "Downtown Bruno". My mom and I were evicted off the island of Hawaii and I was sent to Nashville, Tennessee to live with my dad. When I landed in Nashville, I quickly found out I wasn't gonna live with my dad.
Check it out below:
The post continued:
Instead, I told I was gonna live with a guy named Bruno. Who at the time lived in a tiny room at a spot called the Alamo Plaza motel. Bruno could've (and should've) said hell no, I'm not takin' in some kid who I don't know. But he didn't. He took this punk kid in and we became lifelong friends.
It pays to be nice.