Lebron James has gone in on a football coach who smacked and attacked a young child on the field in a disturbing video that went viral.
To say he was shocked at what he was witnessing was an understatement...
Warning: This article contains some graphic content.
LeBron James is known for his iconic basketball career.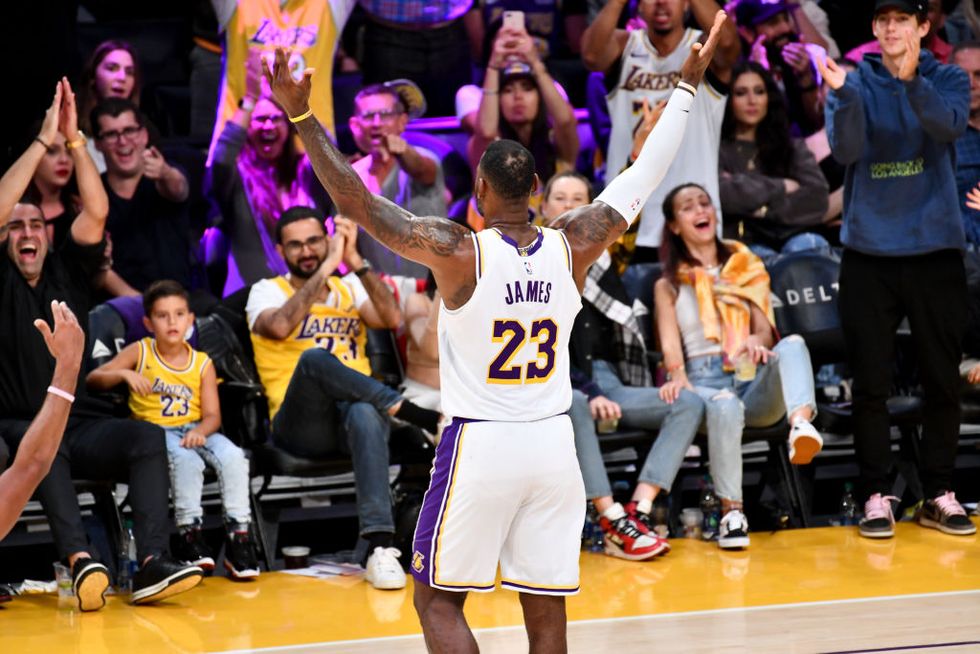 via: Getty Images
The thirty-five-year-old is widely regarded as one of the greatest basketball players of all-time through his sensational career with the Lakers.
But basketball is far from his only passion.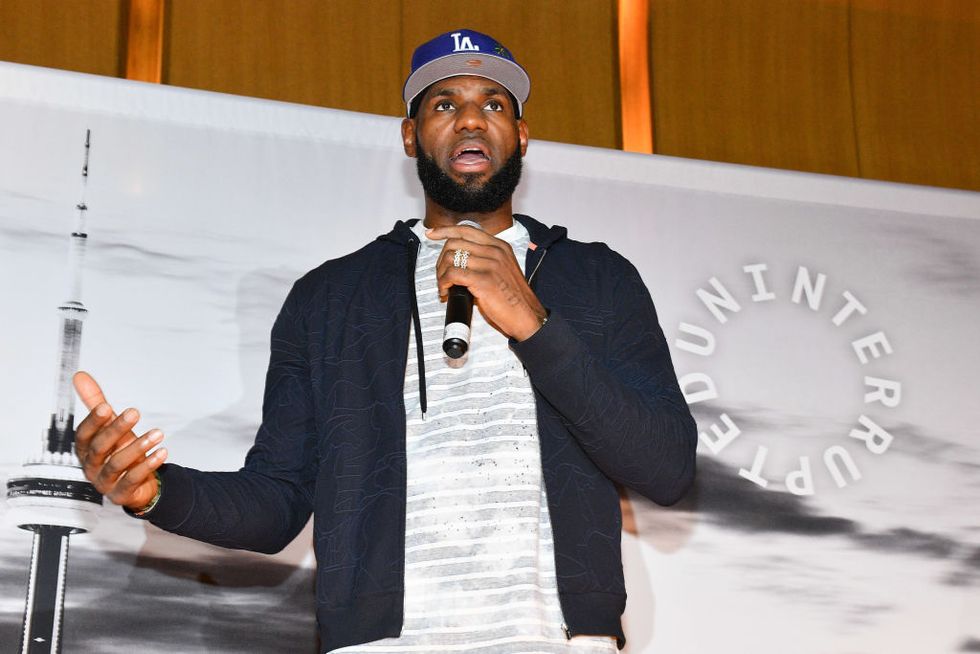 via: Getty Images
James is well immersed in the world of children's issues, from education to social equality.
And he's certainly not all talk...
James launched his biggest project 2 years ago.
James' I Promise School was originally designed to be an experiment.
The school is specifically catered to underprivileged children.
James' school provides free meals for the kids...
On top of that, all pupils receive a free bike when they arrive at the school.
At the time of the school's launch in 2018, James spoke out about the motivation behind the life-changing project.
BBC
. "No matter the good and the bad, you always want to be around that support system."
So knowing how passionately he feels about this issue, he couldn't help but get involved when a particular video went viral.
This disturbing clip showed a football youth coach physically abusing one of the young players on the pitch as he walks to the sidelines during a game in Kissimmee, Florida.
Clearly, the result hadn't gone in the team's favor, but there was definitely no excuse for lashing out.
The football player is rumored to be only 9-years-old and watching a grown-ass man attack him without any regret really made my blood boil. What kind of mentor is he?
At one point, the child even falls to the floor as his teammates surround him...
It seems as though, even though they look on pityingly, they're not too surprised by the coach's disgusting behavior.
Upon seeing the video, thousand of horrified comments poured in...
And amongst them was Lebron James, who re-shared the video on his Instagram story.
While he ripped the coach to shreds and raised awareness on the issue, the abusive man was identified.
He addressed the issue via a video apology which has now been deleted.
"At the end of the day, I am a man. I'm not going to make no excuses for what I did," he said.
But who wanted to accept his apology after watching the venom behind the initial assault?
Not Lebron James, that's for sure.
This is what he posted on his story:
Underneath the click-through for the video, he wrote this: "Ain't no way, it couldn't be my kid! Hell, if I was there and it wasn't even my kid, we'd be having more than words for sure."
And James wasn't the only one that was left outraged.
Shannon Sharpe, a professional American football player also shared the video on his account, writing this: "IF* that's my child. I've got to have him, I'm going to carry his punk a**."
He continued:
"Even IF* that's his kid, I'll whip him. I won't let anyone prey on the weak or vulnerable in front of me. Not going to happen."
The real question is: Where were all the other coaches or referees?
No parent would have been happy knowing that they send their child off to play football and this is what happens to them.
Utterly horrifying footage.
For obvious reasons, I have not included the video in this article, but we just hope that the coach is never allowed anywhere near the field ever again, let alone around children. Keep scrolling for some lighthearted news on Lebron James and how he creates a dramatic impact around the world...