As much as you might be thinking Miley Cyrus and Liam Hemsworth's break-up is totally old news by now, the drama surrounding the split continues to spew.
The latest to take target on this very public divorce is Liam's Sister-In-Law, Fast & Furious actress, Elsa Pataky.
But we thought they were friends!
I know it's all very sad but eh, whoever said break-ups weren't messy!
Continue scrolling to learn exactly what Elsa said and why we think Miley deserves better than this.
It all began on Disney Channel.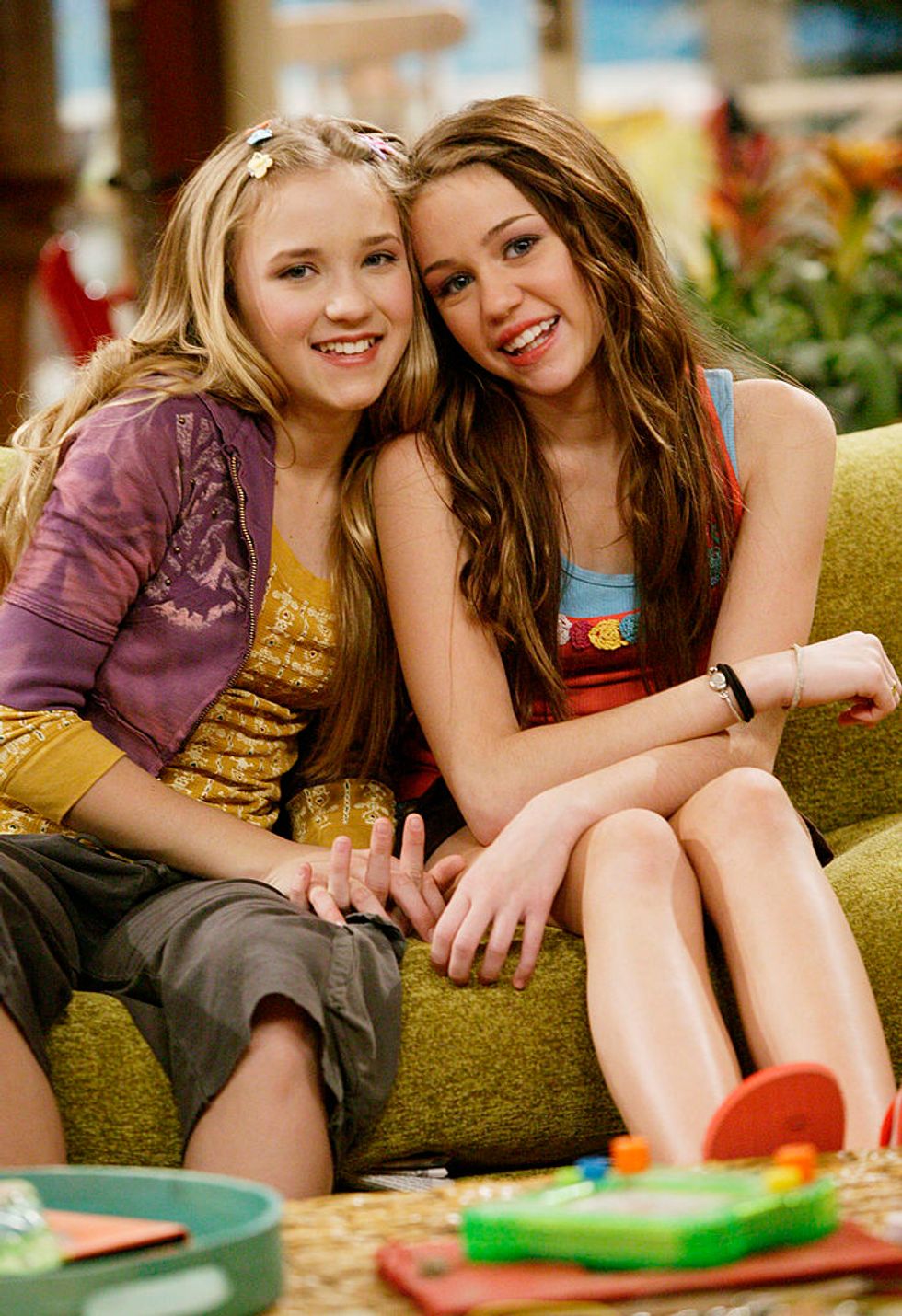 Circa 2006, an eleven-year-old Miley Cyrus auditioned for the role of Hannah Montana's best friend, Lily. Cyrus nearly never got the part due to her being a bit too small and young to fill the role... However, after considering her impressive singing ability as well as her undeniable acting skills, casting agents decided to make her the star.
Miley starred alongside her dad.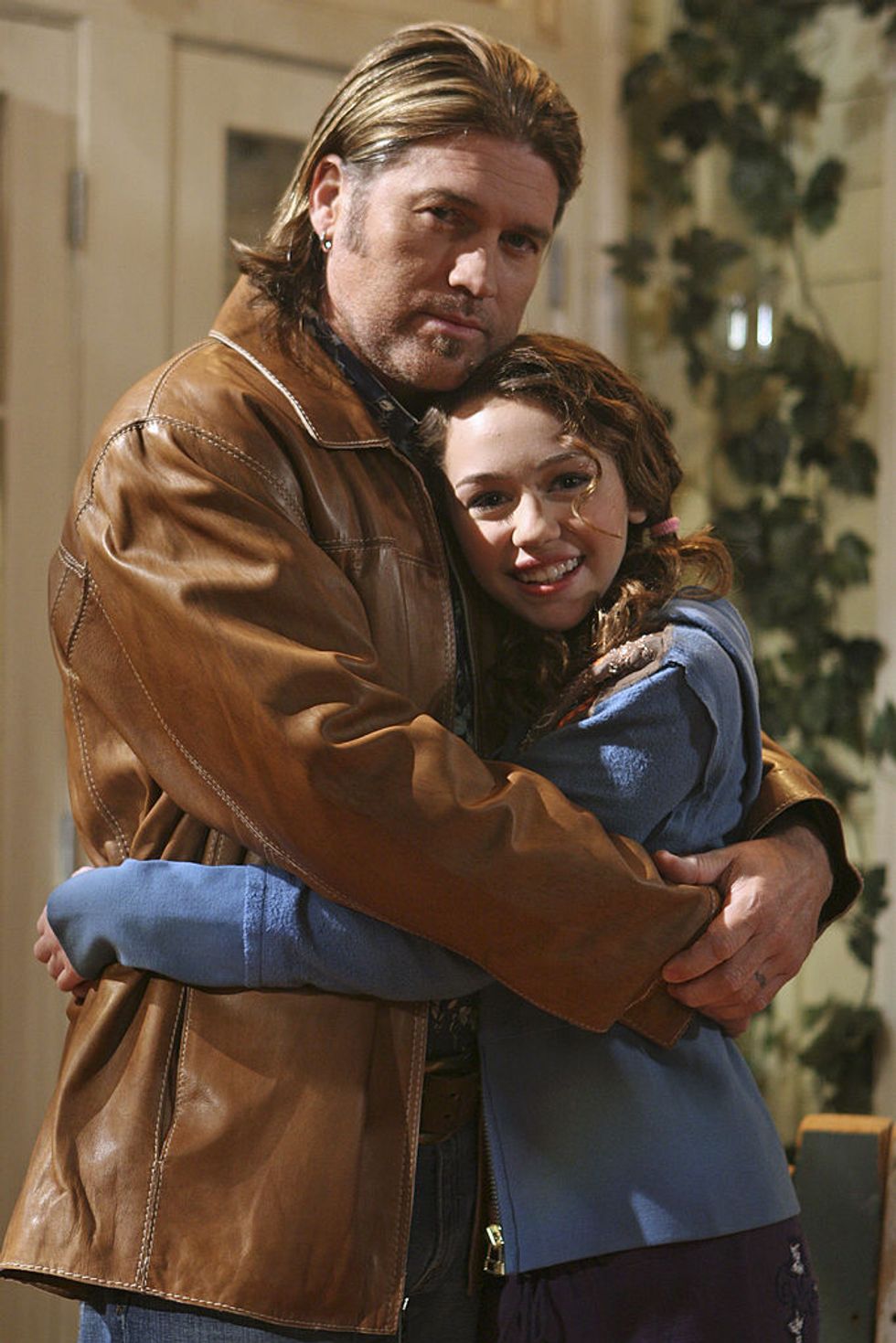 Hannah Montana
became a family project when Miley's dad, famous country singer Billy Ray Cyrus agreed to feature. The characters were then written to match the lives and personalities of Miley and Billy Ray, they even shared the same names.
Miley was Hannah Montanna.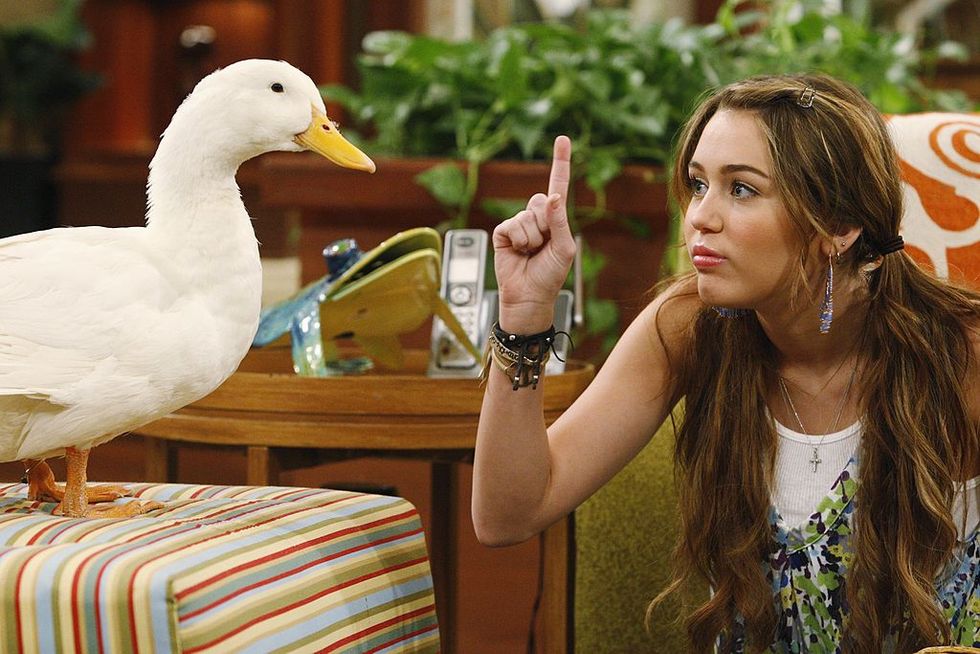 Or at least that's what Disney wanted us to believe. For young Miley the split personality of Miley the character, Hannah Montanna the alter-ego and Miley the person must have felt a little confusing at times. At only twelve-years-old Cyrus was launched into stardom.
Actress, Singer, public figure...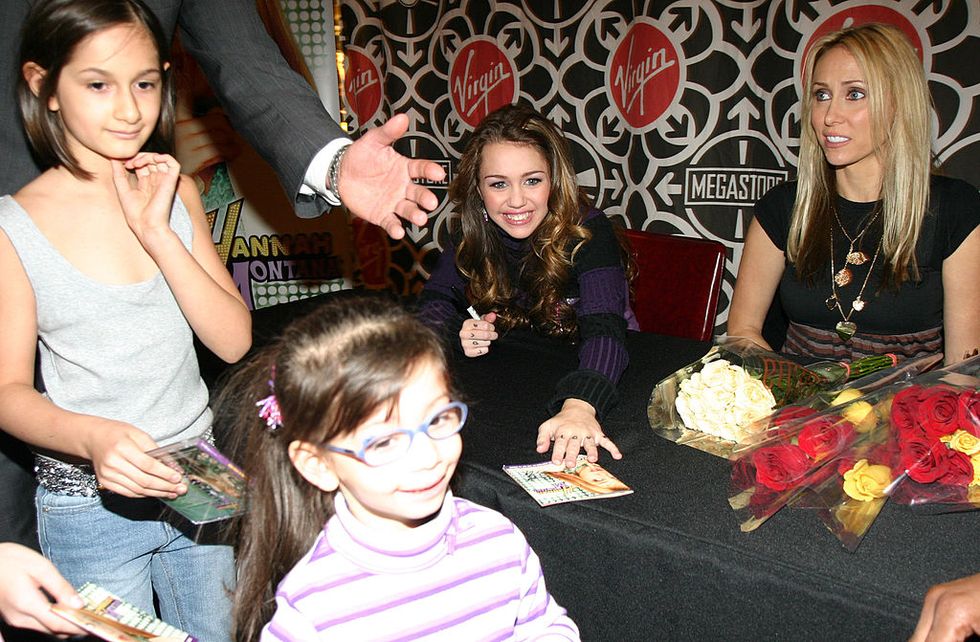 In 2006, after the hit-show was launched Disney decided to release a soundtrack album. The Hannah Montana soundtrack topped the Billboard charts and sold three million copies worldwide. Cyrus became the first Disney act to have deals within television, movies, consumer products,
and
music.
The Best Of Both Worlds World Tour.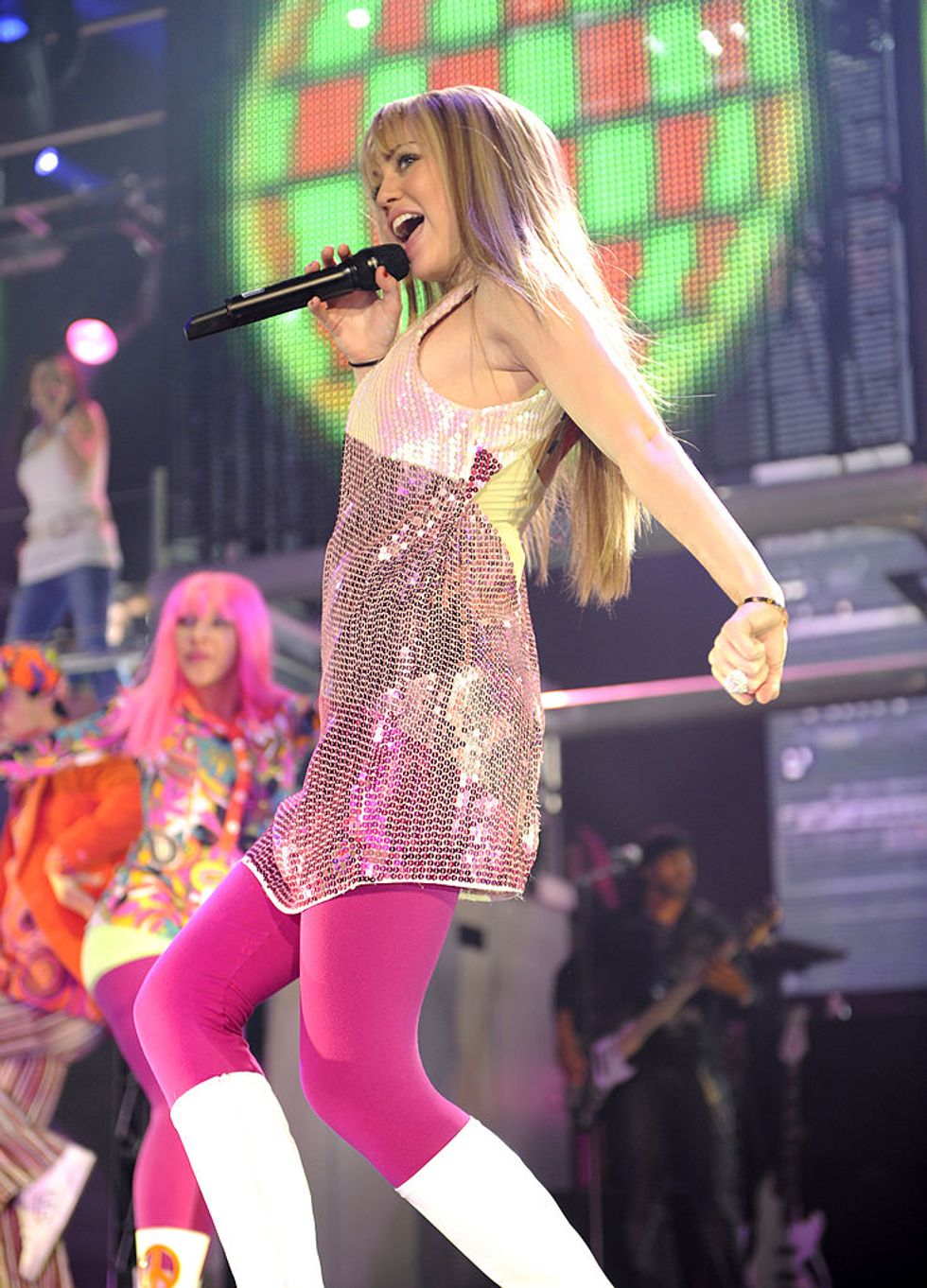 By 2007, Miley Cyrus was not only continuing to make the hit tv-show she was also performing the Hannah Montana world tour.
Young love...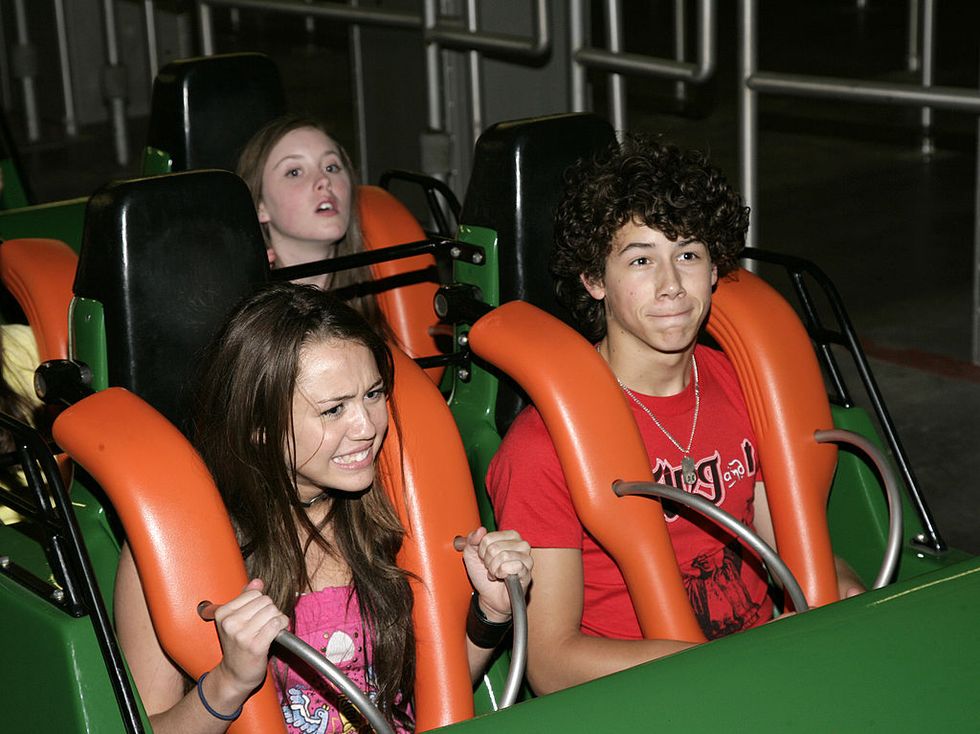 Like all the Disney Channel kids rumors constantly swirled about who was "dating" who. Cyrus was rumored to be dating fellow Disney star, Nick Jonas from June 2006 to December 2007.
A Grammy nod.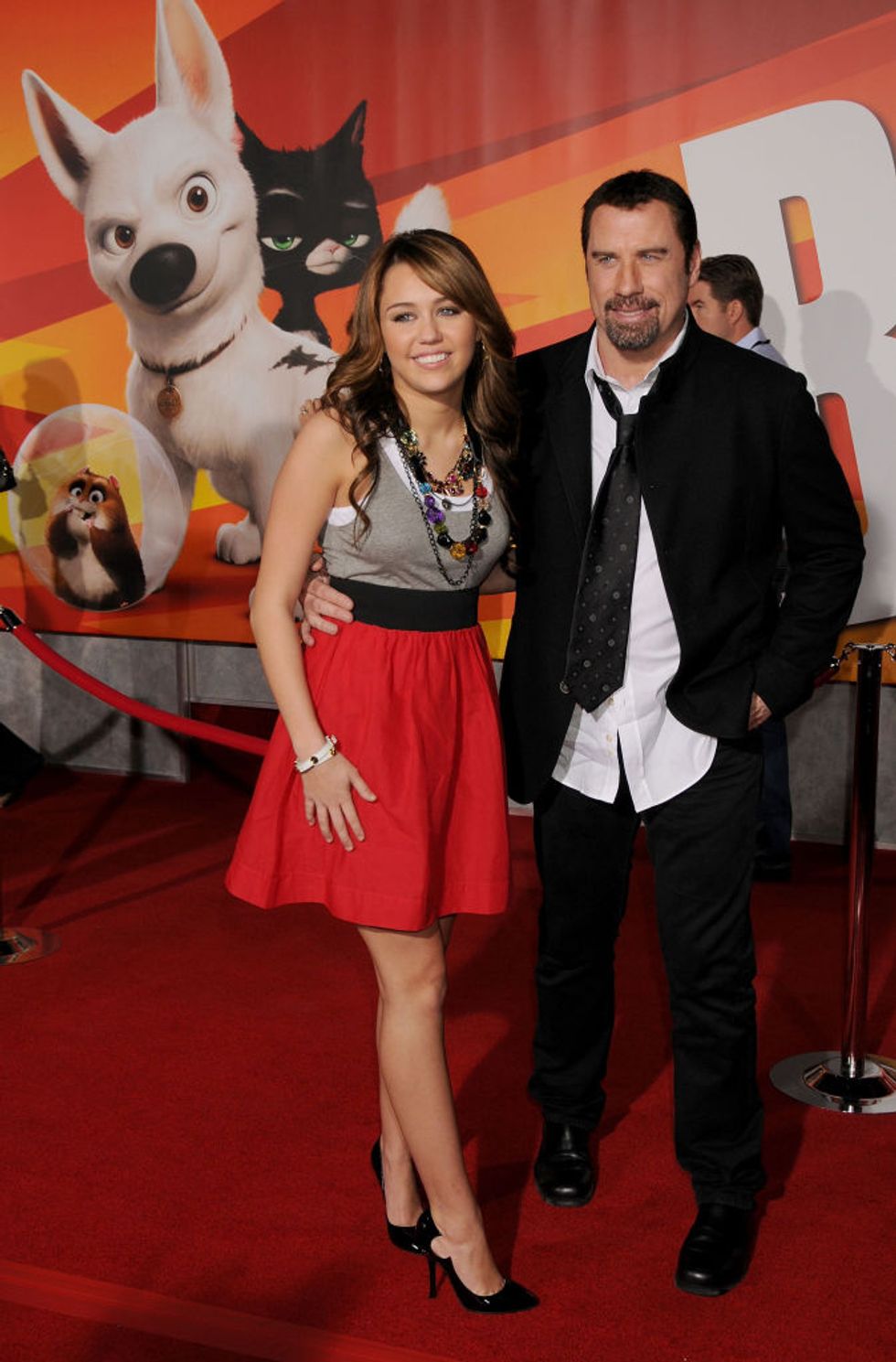 In her debut feature film gig voicing a character in Disney's
Bolt (2008) 
Cyrus was nominated for a Grammy. Remember when no one knew Travolta wore a wig? Huh, weird right.
Hannah Montanna: The Movie (2009)
Hannah Montanna got her own movie in 2009, and marked Miley's emergence onto the big screen.
The Last Song (2010)
In 2010, with
Hannah Montanna
well and truly over, seventeen-year-old Miley starred in a movie alongside Australian heartthrob Liam Hemsworth. The co-stars fell madly in love.
The Hemsworth-Cyrus love saga lasted over a decade.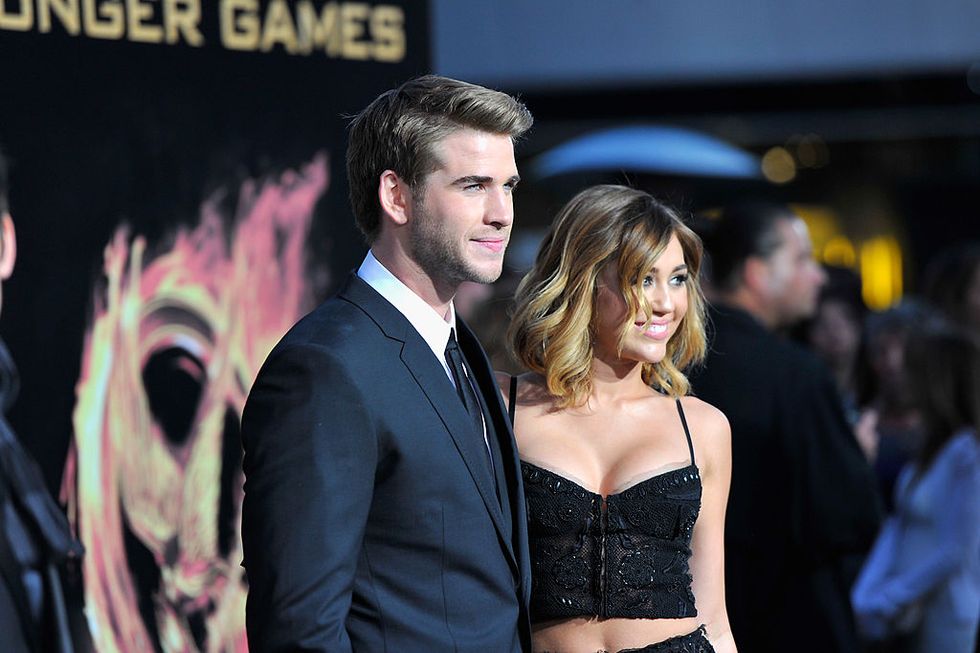 The pair officially began dating in 2010 but split in late 2012. 4 years later, things were back on, and the pair rekindled their romance.
A new hairstyle, new Miley.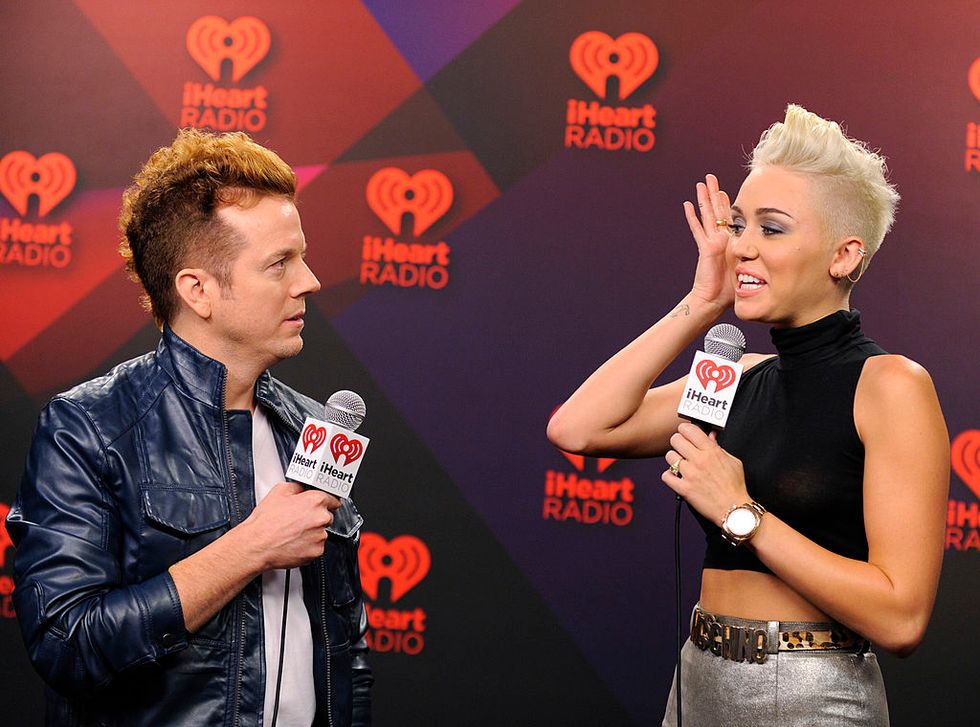 In a classic post-break move, Miley decided to switch up her look. Going for a short back and sides and peroxide blonde style, Cyrus entered a new era.
She came in like a wrecking ball...
In a groundbreaking video shot by Terry Richardson, Miley shook the world with her "Wrecking Ball" song. To date, the 2013 music video has garnered one
billion
views.
Miley's music career exploded.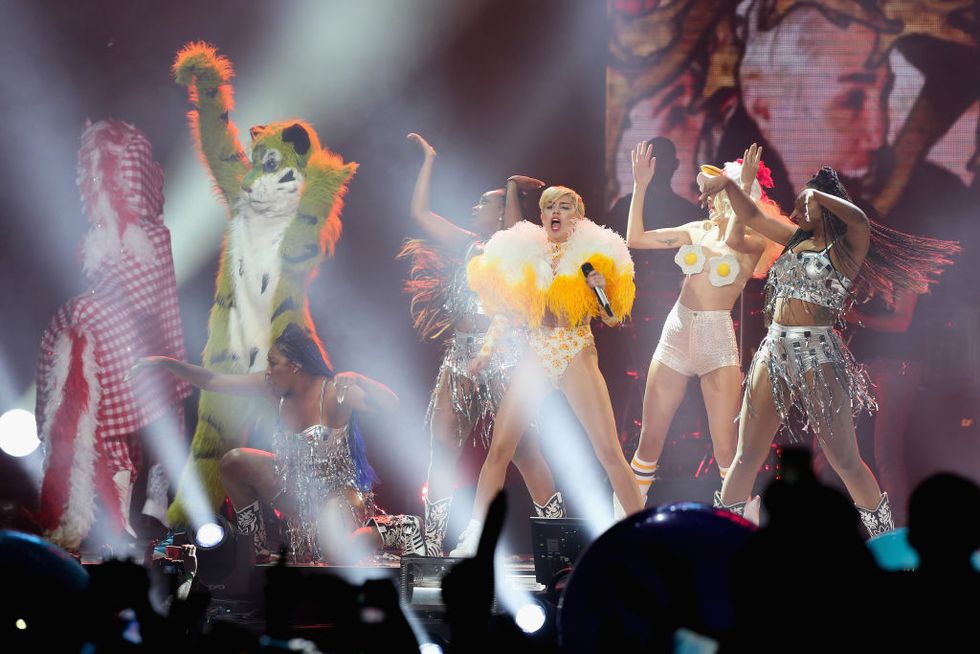 Miley's music repertoire has gone from strength to strength and her loud and proud fashion statements have cemented her as one of pop music's key players.
In 2016, the star joined the judging panel of The Voice U.S...
As of 2016, Miley joined the ranks of the coaching panel on the eleventh season of
The Voice U.S,
replacing Gwen Stefani. Cyrus became the youngest coach ever to be selected for the show.
Old flames.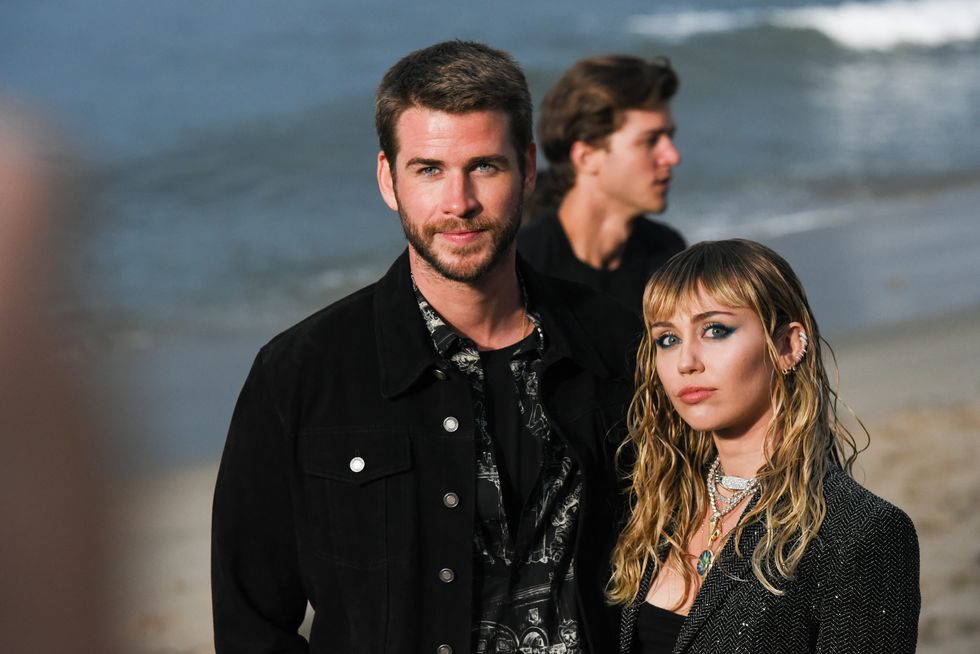 Miley and Liam rekindled their romance in mid-2016 after 3 years apart.
Miley got back in with the in-laws...
When Liam and Miley got back together Miley bonded hard with Chris Hemsworth's wife, Elsa. The two just had chemistry and really hit it off.
Family has always been super important to Liam.
This included becoming besties with Elsa...
Miley might act like she doesn't care what people think...
But sources close to the star have hinted that the opinion of the Hemsworth family still mattered to her. Miley and Liam broke up in August but after their turbulent off-and-on ten-year relationship can anyone blame Miley for hanging on to what her ex-in-laws think of her?
Miley's fans are not happy.
@slidemiley Pls Chris and Elsa are in no position to talk shit about Miley. If it was Liam it would be something el… https://t.co/GUUSJoziJc

— PLASTIC HEARTS (@PLASTIC HEARTS)1574759376.0
Miley's fans have got her back and are not happy that Liam's siblings have stuck their oar in.
Miley was shocked when she heard what Elsa had said.
I imagine was something like that.
Chris and Elsa have been supporting Liam through the break-up.
The Hunger Games star stayed with his brother, Elsa and the kids in Australia. Chris and Elsa made every attempt to cheer him up, they went on surf trips, out for spontaneous fro-yo and they never said anything publicly about the whole sorry thing - for a while anyway.
Okay, I guess Miley did release that track.
But she's a singer-songwriter, isn't she? I mean you can't expect a songwriter not to write about their breakups (Sorry Adele's bfs) So if the Hemsworths did have an issue with Miley releasing the song "Slide Away" about the split, they should have taken it on the chin.
Miley moving on so fast might be what soured things with the former in-laws.
Elsa's comments were harsh.
Whilst speaking at a launch in Madrid, Elsa was asked about Liam and Miley's break-up. This time Elsa decided not to hold her tongue. In response to a question on how Liam was coping she said: "Well…after a relationship that you've dedicated ten years to, he's a little bit down but he's coping well. He's a strong boy and he deserves the best. I think he deserves much better."
Deserves better does he...
Well, that's a diss if I ever did see one. And it's a diss that I reckon Elsa is now regretting big time.
Miley has now unfollowed both Chris and Elsa.
🚨| Miley has now unfollowed Chris Hemsworth and Elsa Pataky on Instagram. https://t.co/6o92DT6cg6

— ً (@ً)1574736166.0
Good on Miley from getting away from the negativity. But the fact that Miley has decided it's best to completely cut ties with the Hemsworths isn't the worst thing to come out of this...
Now everyone is asking Elsa what she thinks about Miley.
Elsa Pataky is stunning and her accent is adorable but she should never have opened her mouth about Miley because n… https://t.co/oNrkifYo6O

— jacinta ✨ (@jacinta ✨)1574941279.0
So much for promoting her new book, Elsa's interviews are now focussed on one thing only, and that is her opinion on Miley Cyrus. I guess it serves her right for bad-mouthing her in the first place. Continue scrolling for more Miley related content. Read all about how Liam is building a house right next door to hers. Oh dear, oh dear.