Moana is one of the most beloved movies of Disney's more recent catalog - with Maui, voiced by Dwayne Johnson, proving to be an undeniable fan favorite.
And now, we have news that Moana 2 is officially in the works...
When it comes to heartwarming movies, there's one company that rules them all.
Disney has given us some absolute classics over the years. If you're feeling down, there's truly nothing better than a good old Disney movie.
And surprisingly, a more recent addition became an instant classic.
... Moana.
Since it hit the global box office in 2016...
Disney's Moana has become quite the hit amongst the kids.
Set in Ancient Polynesia, the movie centers on teen, Moana, who has to seek out the Demigod to save her village.
After the Demigod stole the heart of the goddess, Te Fiti, Moana follows the calling of the ocean and sets out on a daring mission to find Maui to set things right.
Of course, her venture is far from plane sailing...
Her aim to set things right quickly becomes harder than she first anticipates.
The movie was dubbed as a step forward for Disney's "diversity issue."
via: imdb
The movie had a woman of color protagonist as well as shedding light on the ancient Polynesian community.
Not only has the family flick got a fantastic soundtrack...
via: imdb
But the movie is home to an array of fan-favorite characters, including Maui, who seems to have become very popular among kids.
The character is famously voiced by Dwayne "The Rock" Johnson.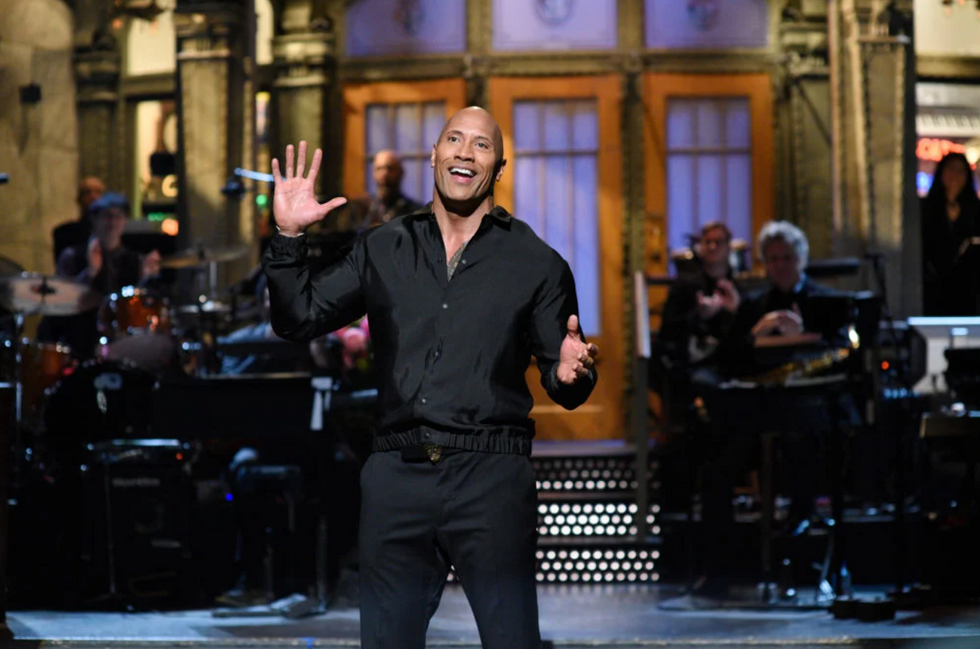 via: Getty Images
His daughter, Tiana, is a huge fan of her dad's character but apparently has "no idea" they are the same person.
Johnson said he performs the song multiple times a day at the request of Tiana...
Alongside The Rock, the other celebrities that take part in the film have made it the hit that it is.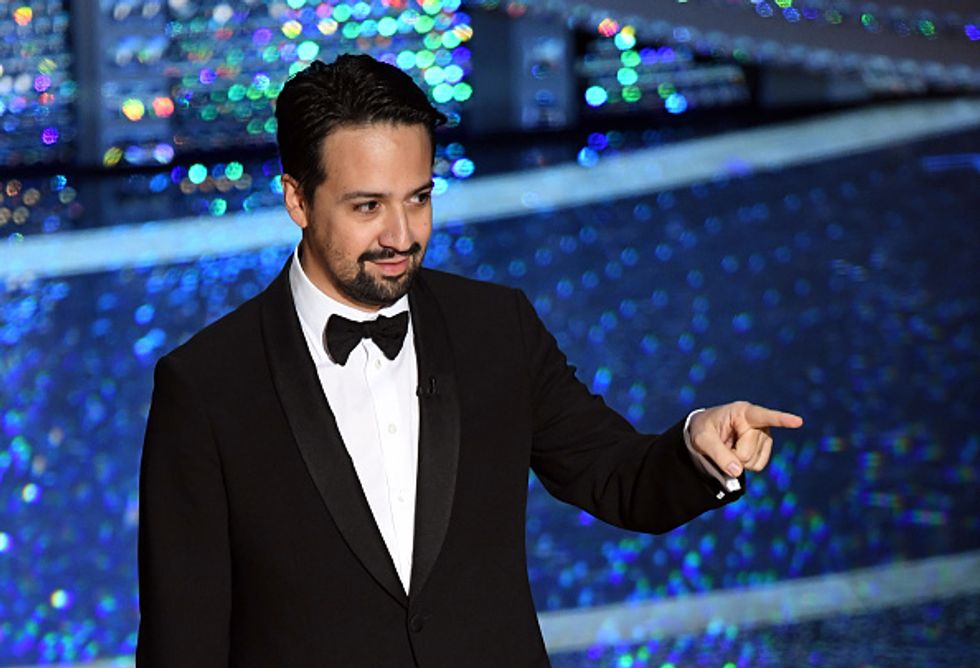 via: Getty
Lin-Manuel Miranda, Broadway actor, and producer wrote the iconic songs for the film and of course, they were a hit with children as well as adults.
And it's rumored that both men will be coming together along with Auli'i Cravalho for a sequel.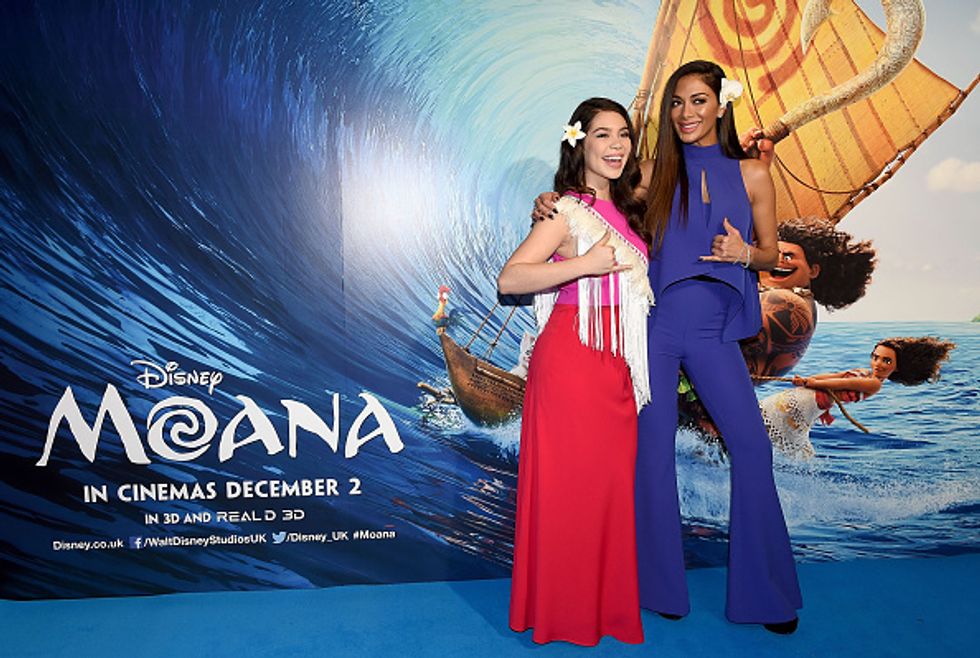 via: Getty
That's right, according to
reports
, a second Moana film is already in the works.
And the tea surrounding the rumors is hot!
Some people have said that Moana 2 is going to reveal a new Latina princess but it has not been fully confirmed as of yet.
But already, everyone can't stop talking about it...

via: Facebook
So far, apparently, Miranda has met with a team at Disney to continue the talks about the sequel...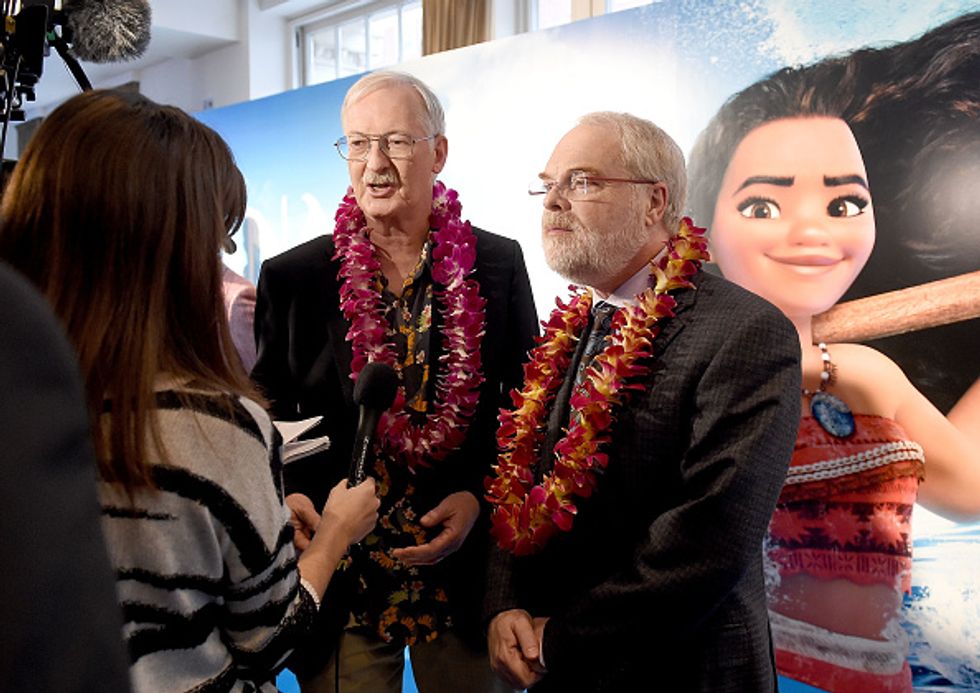 via: Getty
But the details still remain pretty scarce.
Especially when it comes to important details like a date, time and streaming platform...
Those crucial factors have not yet been revealed, but if it's like any other unveiling, then it will probably be drip-fed to us.
Even so, we're all very excited about the news.
Have a watch of the trailer to the first movie while you wait patiently for the sequel or keep on scrolling for a list of other movies to get stuck into...